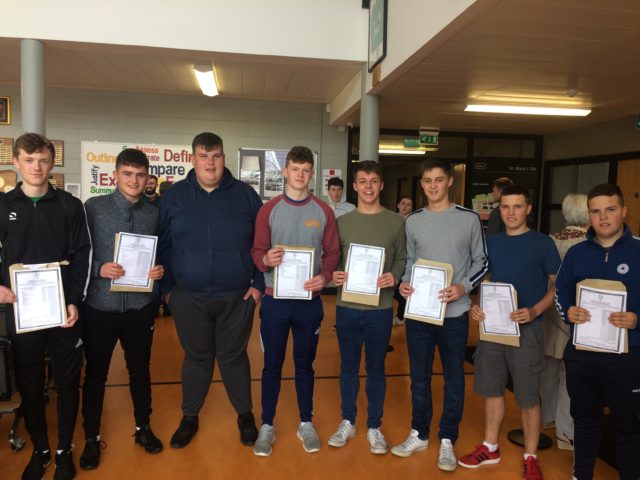 There were tears, hugs and celebrations in Laois this morning as 861 students opened Leaving Cert results this morning.
Of these, there were 423 female and 438 male students.
We visited Scoil Chríost Rí, St Mary's CBS Portlaoise, Portlaoise College, Mountrath CS, Colaiste Íosagáin Portarlington and Mountmellick CS to see how students faired getting their Leaving Cert today.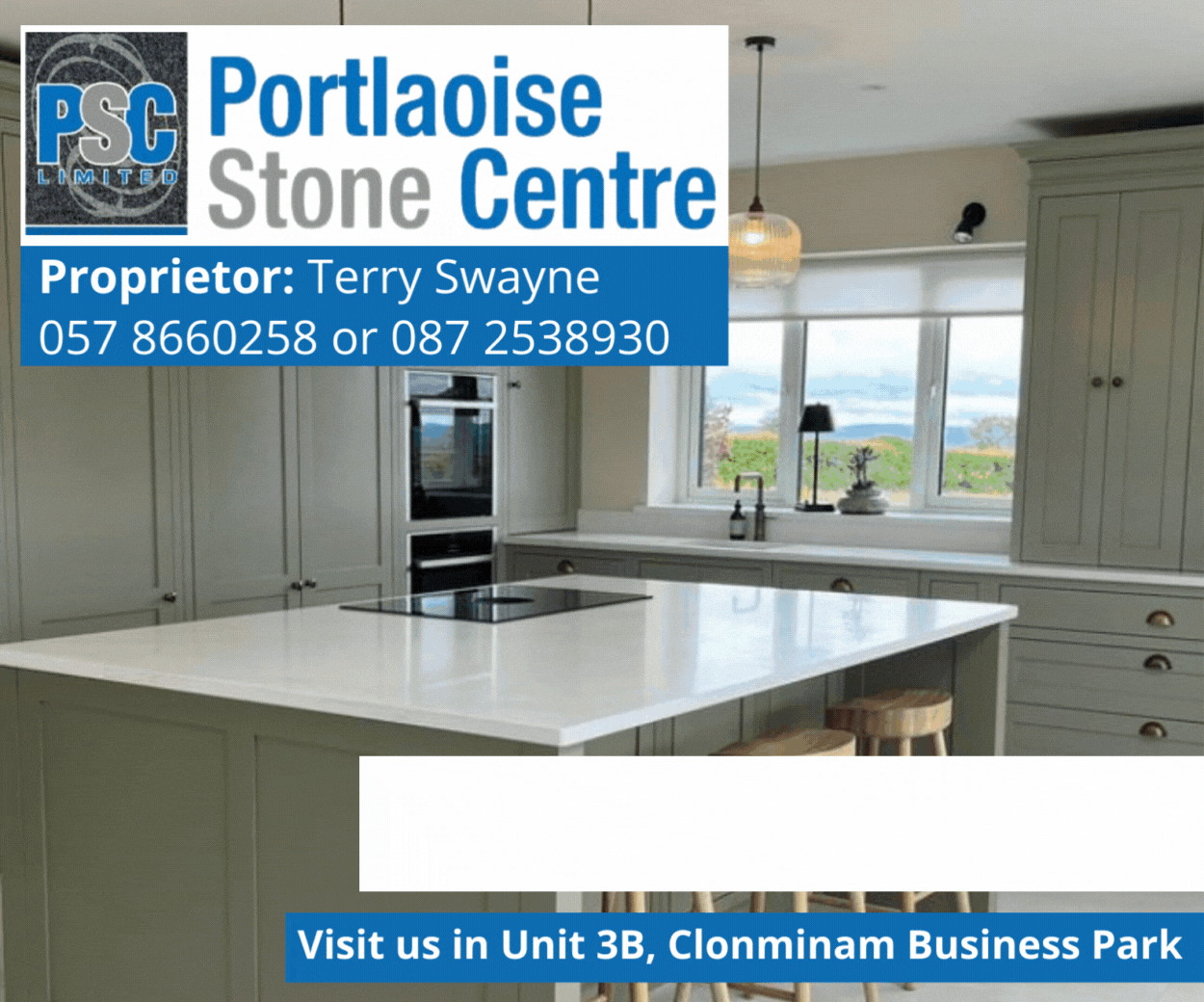 Many students said that they were pleased with their results, and when they weren't talking about results the subject switched to going out tonight, and minor football finals being the real result they are waiting for this week!
Mountmellick Community School
In Mountmellick it was a different situation to usual with just 32 students receiving results due to the reintroduction of Transition Year.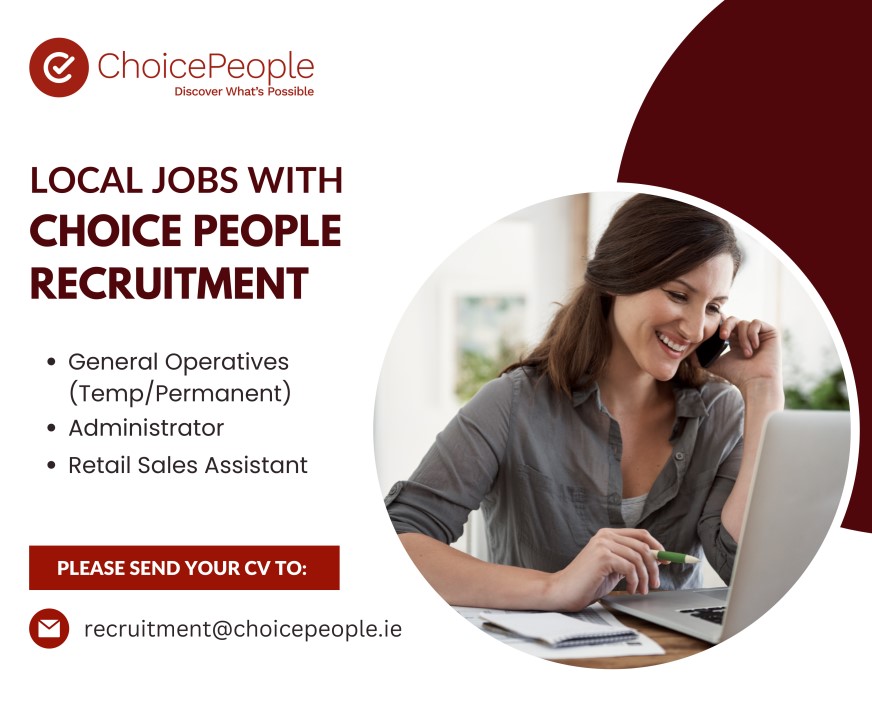 "Despite the small numbers we were able to maintain a broad range of subjects. We were delighted to see the excellent results we have had this year," school principal Larry Curtin said.
One student who received 590 points, had yet to call to the school this morning.
"Last year a number of our students received entrance scholarships to 3rd level and it looks quite likely that that will happen again," he said.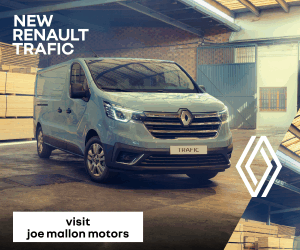 "The results are a testament to the work that is being done here in the school over many years by all the members of staff, particularly the teachers, year heads and the parents, but most importantly the students themselves," Mr Curtin said.
"We are thrilled to see so many happy faces," he said.
Around 80 will sit the Leaving Certificate exam in the school next year with numbers back up around 500.
Student Nathan Dunne said he was happy with his results. "It was about what I was expecting," he said. He plans to do hospitality management in Shannon. Having repeated his Leaving Certificate, he was glad to achieve the required points.
"It was more of a challenge this year," he said, adding that his results were positive.
Jack Ledesma declared himself "very happy with it all". He plans to work for the next year, as he is still just 17.
"I am looking at doing engineering in Dublin next year," he said.
Vineeth Shanu said he was happy with his results and was "really surprised with English". He plans to do systems management in Carlow IT.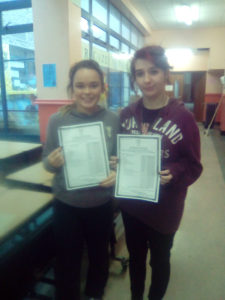 Coláiste Íosagáin Portarlington
Results were also positive in Coláiste Íosagáin in Portarlington.
Ciaran Finlay was pleasantly surprised with his results and believes he had secured enough points for his first choice of arts in NUI Maynooth.
Ben Mohan was happy with his results which went "fairly well". He plans to do science in Galway.  "I still have to count up my points," he added.
His twin brother Alex plans to study business in DCU. He was surprised by his English result.
Merel McEvoy was "really happy" with her results and is doing a PLC course in art and design in Abbeyleix.
Her friend Ciara O'Donnell plans to study primary school teaching in NUI Maynooth. "The Leaving Cert was a bit stressful but didn't feel real," she said.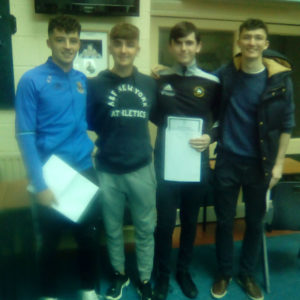 Minor football final rivalry
But the real conversation in Portarlington was about the minor football final on Friday night, in which many of the students will playing for opposing teams Portarlington and Emo-Courtwood-The Rock. The discussion centred around management bans on excessive celebrations!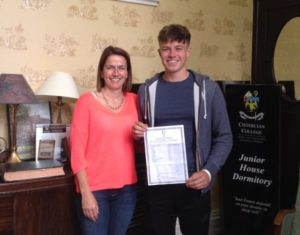 St Fergal's Rathdowney
Principal of St Fergal's Rathdowney Aine O'Neill said, "We are extremely pleased with our results. Honours English and Maths went particularly well, as did the practical subjects."
The Minister for Education Richard Bruton congratulated Leaving Cert students and said, "they can be rightly proud of what they have achieved."
He added that any students who may be disappointed in their results today should remember that there are many routes to achieve their ambitions.
USI President Michael Kerrigan said, "Today is a tense and anxious day for Leaving Certificate students receiving their results. Remember, if you're happy or disappointed with your results you should still be proud of your achievement of getting past one of the toughest moments of your education."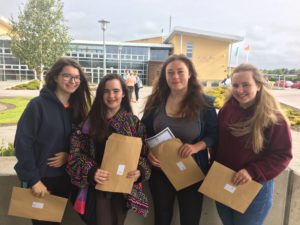 The new 'Common Points Scale'
This is the first year of the changed CAO points format. Leaving Cert students can achieve eight different grades rather than the previous 14.
Deputy Principal of Colaiste Íosagáin Portarlington Siobhan Higgins said the switch over, "is like converting over to Euros. It will just take us a bit of time to get used to it."
The new grades are H1-H8 for Higher Level and O1-O2 for Ordinary Level.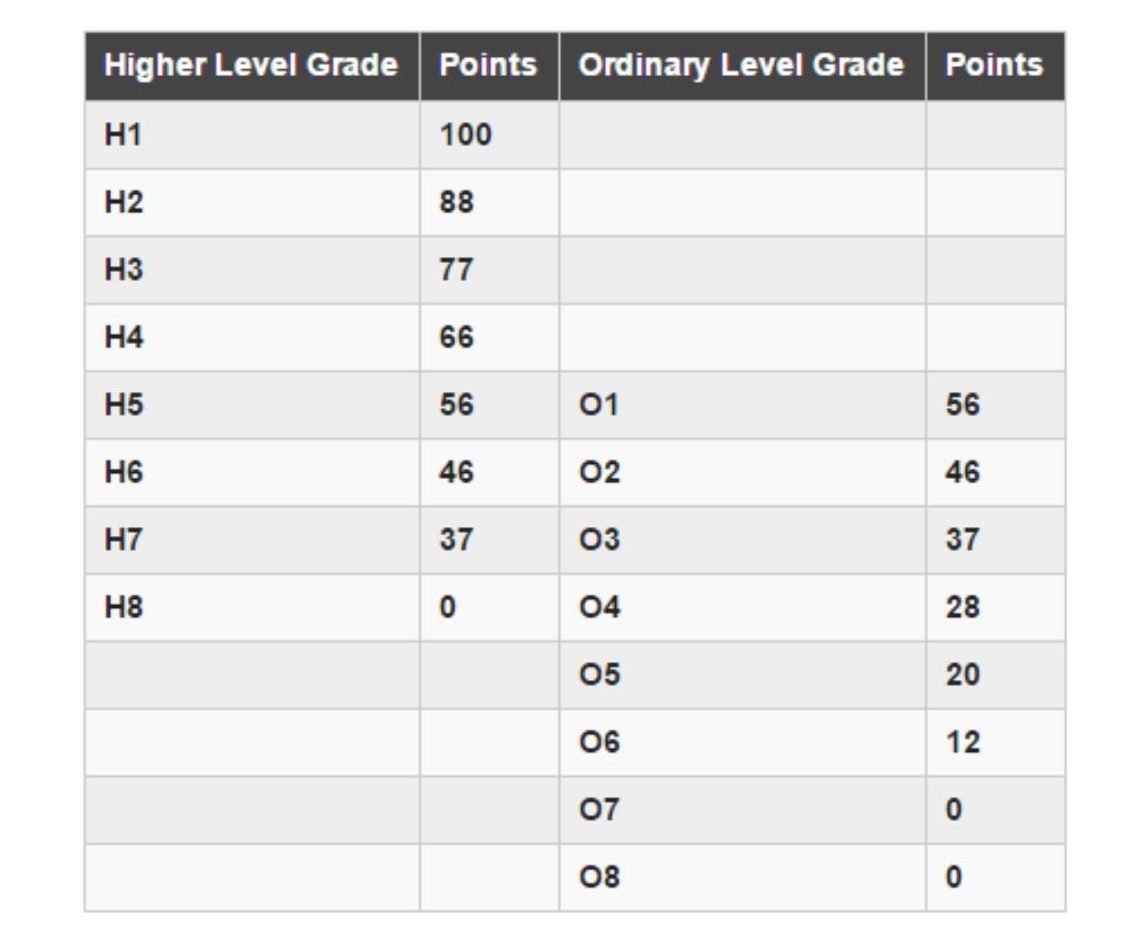 So an A1 in previous years is now a H1.
The points system was changed last year to reduce the number of students who get the exact same points score.
Prospective students will be getting CAO offers on Monday 21 August from 6:00am online. These will also issued by post, e-mail and SMS text.
SEE ALSO – Delight in Clonaslee as 1 in 5 students receive over 500 points in Leaving Cert