Once again we had another hectic week of Laois GAA football championship action.
We had our first sides eliminated from the junior, intermediate and senior championships over the weekend and there were a fair few shock results in there too.
We have one new entry in our list and that team take the place of the Portlaoise junior side who bowed out of the championship after losing both of their games.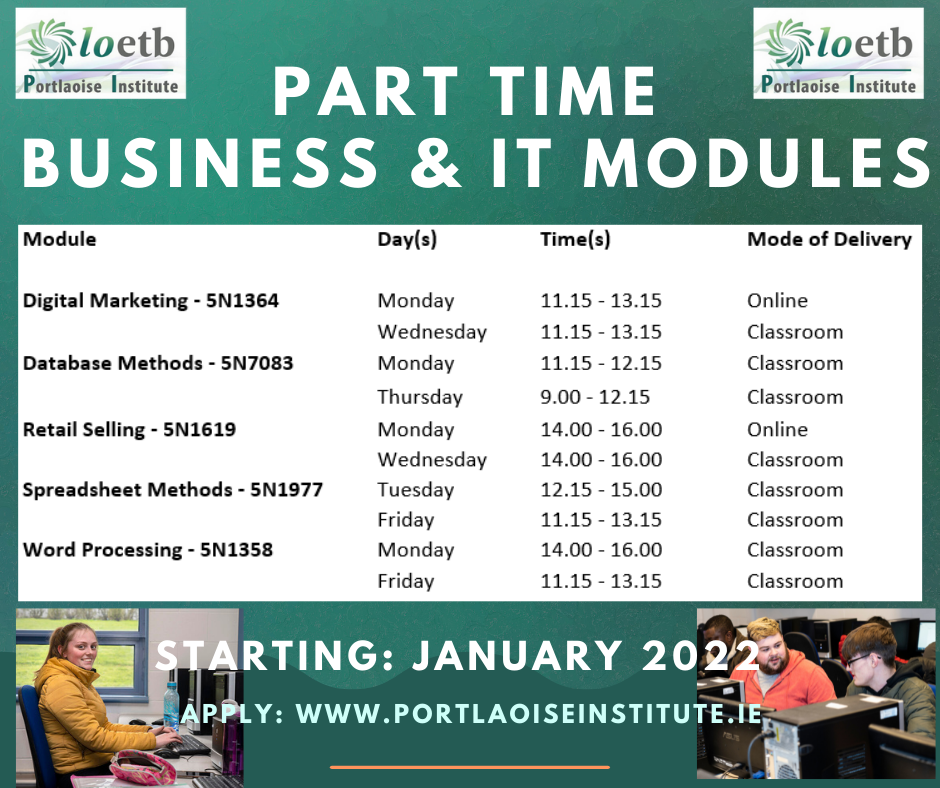 Once again, there has been wholesale changes.
Agree? Disagree? Be sure to let us know: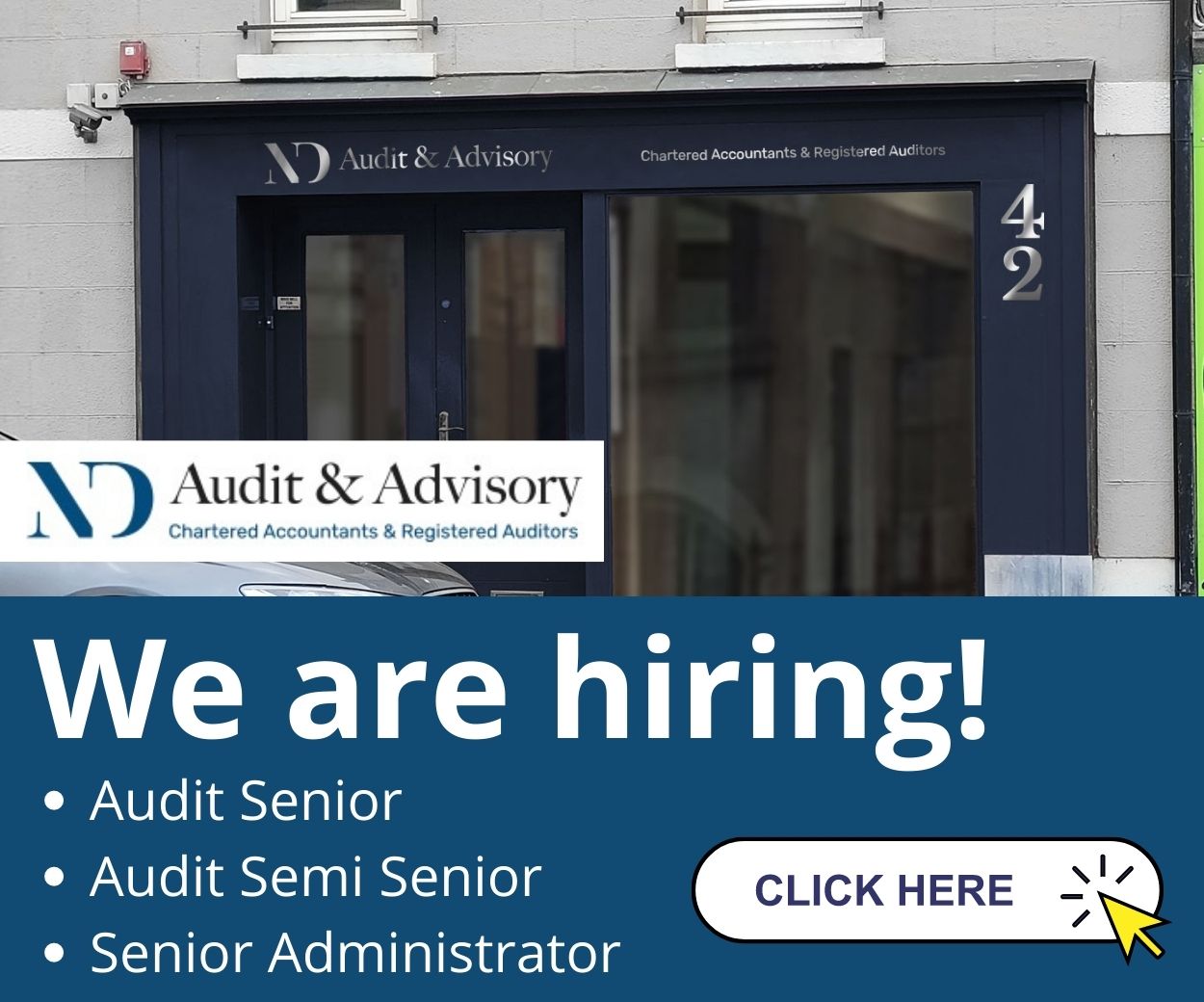 39 – Errill (NEW ENTRY)
These lads have just completed back-to-back champions and have jumped two grades in the space of eight months. They defeated neighbours Rathdowney in the Junior C decider on St Stephen's Day and now they have gone even better by winning the Junior B final last week. With established senior Laois hurlers like Jack Kelly and Paddy Purcell, they will look to make an impact at Junior A next year.
38 – Stradbally (Second Team) (Down 1) 
The second string of the current senior county champions made the last eight of the Junior 'A' competition last year but they have been eliminated from the competition this year with one game to play. Heavy defeats to The Heath and Park-Ratheniska mean they are already out before their final game against Camross.
37 – Killeshin (Second Team) (Up 1)
Rise a place on account of Portlaoise demotion rather than anything they've done themselves. Lost a lot of their team to the seniors this year and struggled as a result – shipping heavy defeats to St Joseph's and Ballylinan meaning they too are out.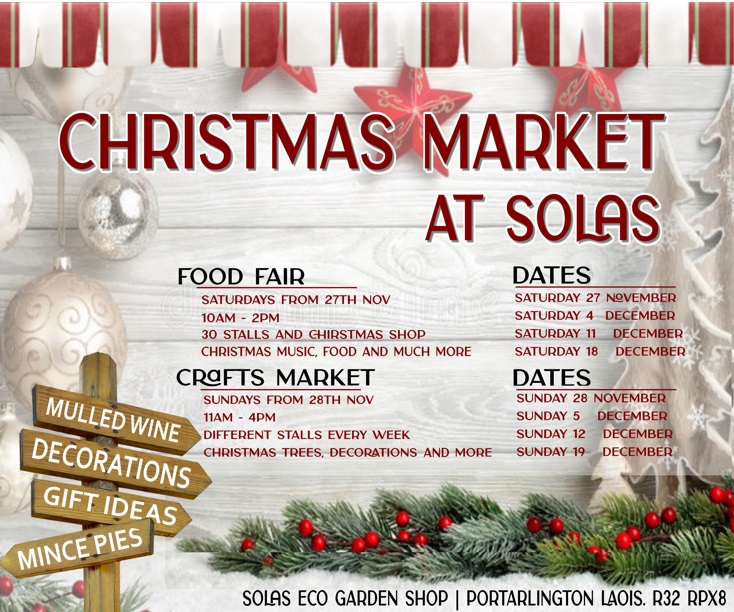 36 – Ballyroan-Abbey (Second Team) (Down 1)
Ballyroan-Abbey beat O'Dempsey's third team to win Division 4 a few weeks ago but that now seems a distant memory following two defeats to Portarlington and Graiguecullen. They are still not mathematically eliminated through – a win over Kilcavan coupled with a Graiguecullen victory over Portarlington would give them a chance on score difference but that seems unlikely.
35 – The Harps (Down 3)
The Harps exited the junior championship early last year but and they have done so again this year after suffering defeats to St Joseph's and Ballylinan. Even a win over Killeshin in the final game will not save them now and they must turn their attentions solely to hurling now.
34 – Camross (No Change)
Perhaps the unluckiest team in the Junior A competition are Camross. They were within a kick of a ball of beating Park-Ratheniska the first day, and then went down by a point to The Heath last week after leading by four at one stage. Martin Deegan's men must now defeat his native Stradbally and hope for a favour from The Heath if they are to have any chance of making the last eight.
33 – Portarlington (Second Team) (Up 3)
Portarlington are a club on the up at the minute and their junior team are certainly worth their three place rise following a fine victory over Ballyroan-Abbey last week. But, having lost to Kilcavan in Round 1, they must now defeat Graiguecullen in their final game to have any chance of progressing.
32 – Spink (Up 7)
There were many people unhappy with Spink's placing in our most recent rankings. But as explained, they were last because they had pulled out of the league and had not played a game. However, they silenced us by coming from behind to beat Portlaoise last week and claim a quarter final spot.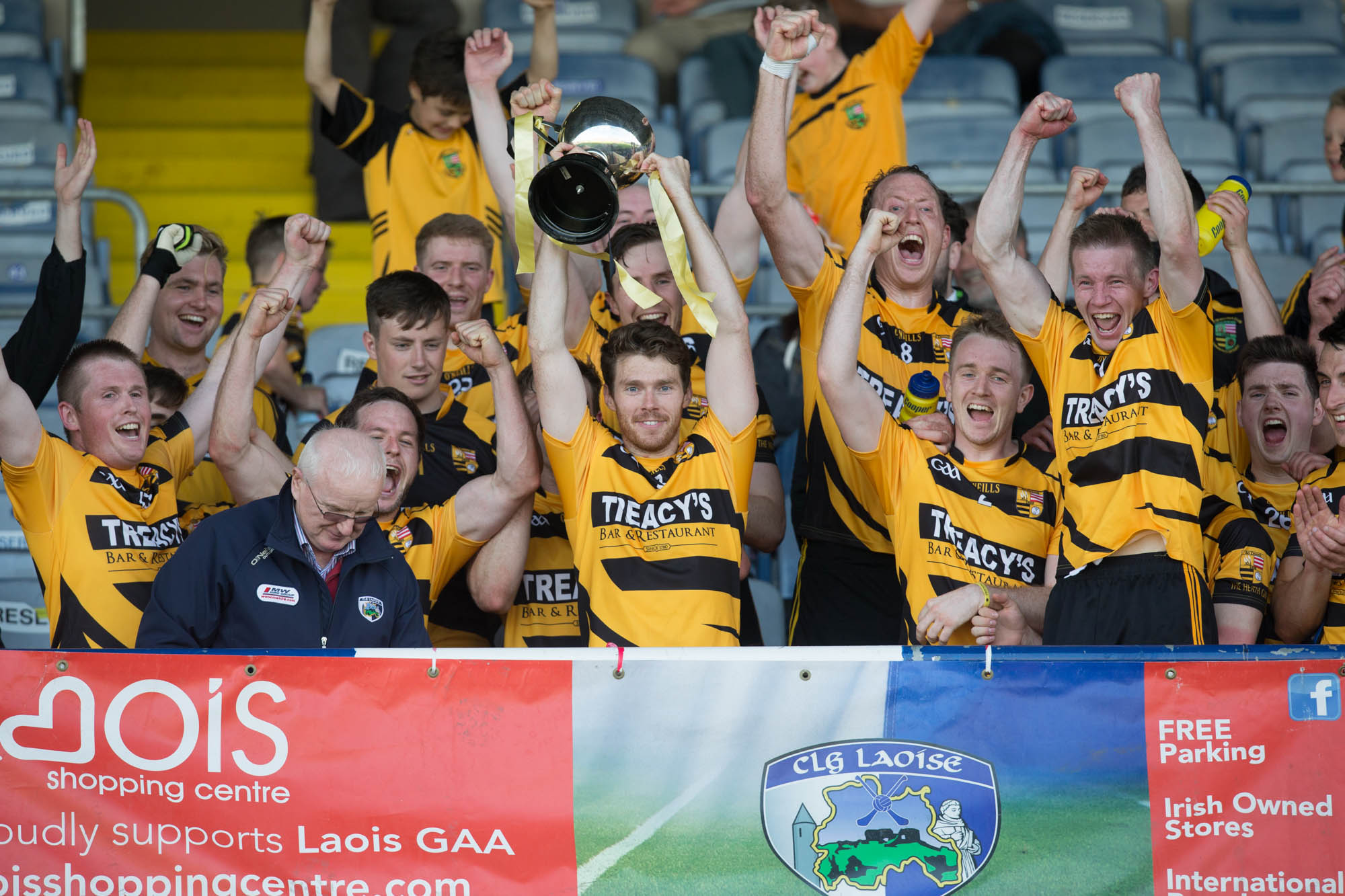 31 – Kilcavan (Down 5) 
Kilcavan have yo-yoed back and forth between intermediate and junior level in the last number of years. The last time they were down here, they stunned Courtwood as Mick Tarpey scored a hat-trick to win the final in 2013.  They suffer a drop though following their defeat to Graiguecullen. They must now defeat Ballyroan-Abbey in their final group game to make the last eight.
30 – Ballylinan (Second Team) (Up 1)
Ballylinan are on the rise again after they began the junior championship with a comfortable wins over Killeshin and The Harps. They will now look to top the group by defeating St Joseph's in their final group game.
29 – Park-Ratheniska (No Change) 
Park-Ratheniska began the year as our favourites to win the Junior championship having just been edged out by a very good Rosenallis side last year. They didn't have the greatest start, drawing with Camross, but they since thumped Stradbally and know that a point from their final game against The Heath will see them through.
28 – The Heath (Second Team) (Up 2)
It was worrying to see this team pull out of the league this year but they put that behind them to record a big 4-13 to 0-7 win over Stradbally and then a one point victory against Camross to seal a quarter final place. The Heath's second team were intermediate a few years ago and are one of the more consistent second teams out there.
27 – O'Dempsey's (Second Team) (Up 1)
Rise despite not playing but benefit from Kilcavan's loss. O'Dempsey's are in a three-team group along with Spink and Portlaoise, the latter having knocked them out early in last year's championship. But they avenged that defeat by crushing Portlaoise by 13 points and are through already after Spink defeated Portlaoise last week.
26 – Graiguecullen (Second Team) (Up 1)
Looking serious contenders in this competition now. They would have been expected to beat Ballyroan-Abbey but they laid down a serious marker by toppling one of the championship favourites Kilcavan last week. They can complete their 100% start by defeating Portarlington next week.
25 – St Joseph's (Second Team) (No Change)
St Joseph's second string competed in the ACFL Division 2 where they almost gained promotion. They lost out in the championship to Park-Ratheniska last year but they began this year with a big win over The Harps and followed that by trouncing Killeshin. Former All-Star Tom Kelly has come out of retirement to play for them and we make them the team to beat.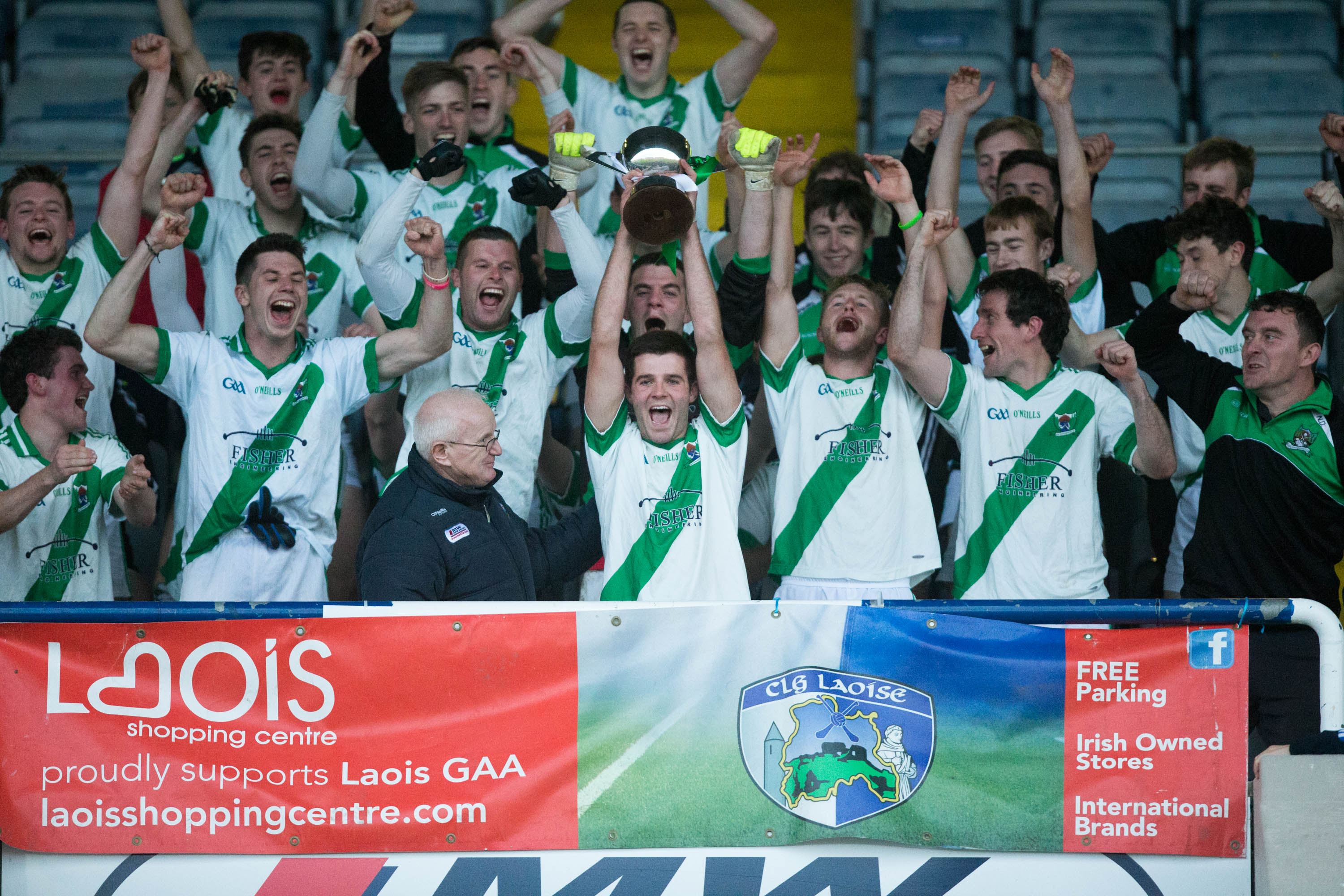 24 – Annanough (Down 1)
Perennial intermediate side Annanough are always in the mix at this grade but have failed to make the step up despite going close on numerous occasions. But now they are in danger of going down. Colin Miller's side suffered big defeats against Emo and Timahoe and with injury doubts over some of their better players, they are in trouble.
23 – Barrowhouse (Up 1)
John Larkin's men saved their Intermediate status last year by defeating Kilcavan in a relegation final and they are going to have to do that again this year. Defeats to Portlaoise and the Rock, albeit narrowly, have left them scrapping for their lives again. And there will be very little between them and Annanough.
22 – The Rock (No Change)
The Rock reached the semi-finals of the IFC last year and they are now just one win away from achieving that. They lost narrowly to Courtwood in Round 1 but responded to beat Barrowhouse. They face Portlaoise next and are not without a chance.
21 – Courtwood (No Change)
Courtwood beat The Rock, albeit unconvincingly, and just fell short against Rosenallis last week. They will play Timahoe next in what is likely to be a thriller. If Danny Luttrell is back from America, their chances of making the semi-finals will certainly increase.
20 – Portlaoise (Second Team) (No Change)
Such is the strength in depth of the Town's resources that their second team can easily consider themselves as contenders to win the Intermediate championship this year. They were just pipped by a late O'Dempsey's penalty in the semi-final last year and they will certainly go close again if they keep a consistent team together. They defeated Barrowhouse in Round 1 but lost to Emo last week and have since lost Dean Cullen to the seniors. They face The Rock next in a game that might be closer than people think.
19 – Timahoe (No Change)
Timahoe made a dreadful start by losing to Rosenallis in Round 1 but got the show back on the road by beating Annanough last week. They will be delighted to have got Seán Ramsbottom onto the pitch after a long injury lay-off while Damien O'Connor should also be fit for their semi-final clash with Courtwood.
18 – Clonaslee St Manman's Gaels (Down 1)
Clonaslee-St Manman's performed miracles to preserve their senior status last year – defeating Emo in the relegation semi-final. And they are going to have to pull off something similar again as they now face Mountmellick Gaels following their most recent defeat to Crettyard Gaels. But they are masters of survival and although they are favourites to make the drop now, you couldn't rule them out.
17 – Rosenallis (Up 1)
Probably the most improved team in the county. Rosenallis were Junior A last year but they are now just one step away from competing in an IFC final. Their win over Timahoe was noteworthy, but the way they held their nerve to see off a resurgent Courtwood outfit last week was even more impressive. The most likely will face the winners of The Rock and Portlaoise in the semi-final and they will have no fear at all of either of them.
16 – Emo (No Change)
It has been plain sailing for Paul Lawlor and his Emo charges so far this year. They inflicted a heavy defeat upon Annanough in Round 1 and followed that by beating Portlaoise last week. They look odds on to be promoted back to the senior ranks at the first time of asking and will most likely face the winners of Courtwood and Timahoe in the last four.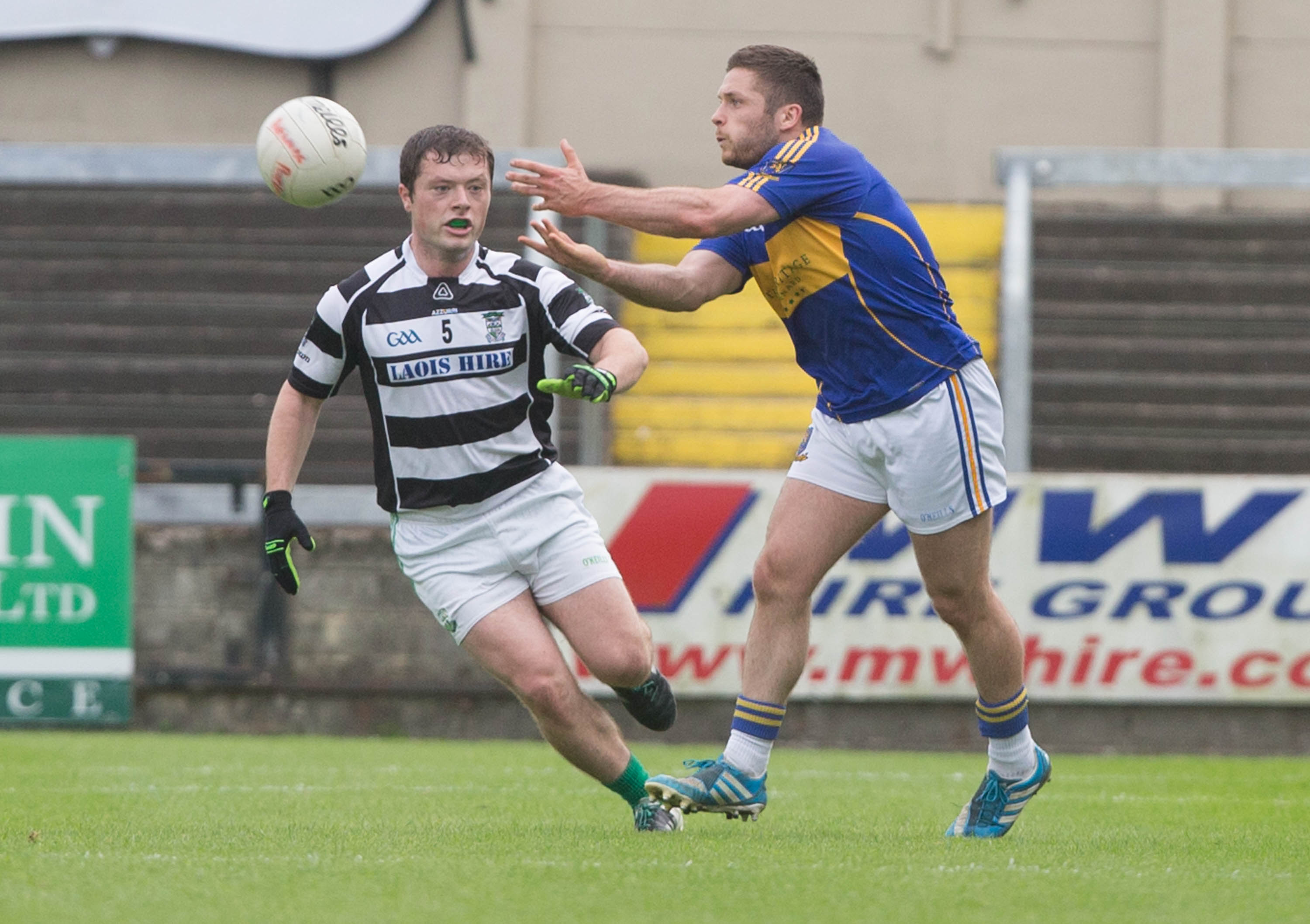 15 – Mountmellick Gaels (Down 1)
Like all Gaels teams, it's hard to know what way they are going to go until they play their first match – but what we saw from Mountmellick Gaels in Rounds 1 and 2 wouldn't inspire confidence. They followed defeat to Ballylinan with another one against Arles-Killeen. They now face neighbours Clonaslee-St Manman's Gaels in the relegation semi-final and you would really fear for them if they lost that game.
14 – Stradbally (Down 9)
The big fallers in our list are county champions Stradbally. They were second when we started our rankings a couple of months ago but they have had a dreadful couple of weeks. Defeats to The Heath and Ballyfin Gaels mean that their defence of the Jack Delaney Cup is over and they must now re-group to avoid the humiliation of relegation. But that won't be easy as they play Arles-Kilcruise in the relegation semi-final.
13 – Arles-Kilcruise (Down 2)
Arles-Kilcruise are in relegation trouble and, with the high age profile of their team, it was probably inevitable that this would happen at some point. That said, they were very competitive in both of their defeats so far – against Portlaoise and Killeshin. They showed enough in those games to make you think they will probably have enough to survive and their first opportunity to do that is against Stradbally.
12 – Crettyard Gaels (Down 1)
Crettyard recovered from their defeat to Ballyroan-Abbey in Round 1 to see off Clonaslee-St Manman's Gaels in Round 2 at the weekend. The battle of the Gaels was tight, with the quality of Cormac Murphy and Evan O'Carroll proving too much for Clonaslee in the end. They now play O'Dempsey's in Round 3 but one suspects that could be the end of the line.
11 – Ballyroan-Abbey (Down 3)
Ballyroan-Abbey just about held on to defeat Crettaard Gaels in Round 1 but they took a savage beating from Portarlington in Round 2 at the weekend. Pat Ryan's side were bullied all over the field by a team that needed a replay and then extra time to get past Arles-Killeen the last day. Arles-Killeen are Ballyroan's next opponents and it is hard to see them turning things around.
10 – Arles-Killeen (Down 4)
A bit like their neighbours Arles-Kilcruise, Arles-Killeen have an ageing squad. But in Donie and Paul Kingston, they have two of the top forwards in the county. In Donie's case, you could even say in the country. But even he couldn't hep them get past Portarlington after extra time in Round 1. However, they had enough to beat Mountmellick Gaels and you'd fancy them to win again the next day against Ballyroan-Abbey.
9 – Ballyfin Gaels (Up 6)
Donnacha Phelan's young side preserved their senior status by thumping Emo last year and they knocked out county champions Stradbally last weekend to do the same. However, they were disappointed to lose tamely to Crettyard Gaels last year after defeating Emo and will be hoping for a better showing against St Joseph's this time.
8 – Killeshin (Up 4)
Mark O'Regan's team are full of youth and they seem primed to become a big force in Laois club football in the coming years. They finally defeated one of the big boys when they got the better of Arles-Kilcruise in a thriller at the weekend. They now take on The Heath with nothing to lose and it is probably the tie of the 3rd Round.
7 – St Joseph's (Down 4)
A year that promised so much is in danger of petering away for St Joseph's. After stumbling past Clonaslee-St Manman's Gaels, they came unstuck against Ballylinan and went down heavily in the end. Jason Campion will also be suspended for the next game after he received a straight red card. However, they will hope to have James Kelly, Brian Daly, Matty Campion, Adam Campion, Kevin Campion, Michael Keogh and Danny Hickey available when they take on Ballyfin Gaels and they will certainly make a difference.
6 – The Heath (Down 2)
Donie Norton's men have gone full circle. The Heath came into last year's championship as the main contenders to Portlaoise but lost to them in Round 1 and were almost relegated. This time they took on the reigning champions and won. But they were stopped in their tracks by Graiguecullen and most now negotiate a tricky tie with Killeshin to make the last eight.
5 – O'Dempsey's (Down 3)
O'Dempsey's are Division 1A league champions and they began their championship campaign positively by beating Ballyfin Gaels. But they were annihilated by Portlaoise in Round 2 and must now pull themselves back together to face Crettyard Gaels in Round 3.
4 – Portarlington (Up 5)
Is this the year that Portarlington are finally going to realise their full potential and leave a lasting mark on the SFC? Well it certainly looks like it as they followed getting over Arles-Killeen by trouncing Ballyroan-Abbey. They did it without Robbie Piggott, Seán Byrne, Cathal Ryan and Eoin McCann. And also managed to get minutes into Kevin McGrath and Shane McAuley. With Piggott, Ryan and Byrne likely to return by the quarter finals, Port are looking good.
3 – Ballylinan (Up 4)
Ballylinan reached the quarter final stage of the championship last year and have replicated that after wins over Mountmellick Gaels and St Joseph's. Both of those were extremely comfortable and with a full forward line containing Gary Walsh, Cathail Dunne and Andy McEvoy, nobody will want to play them.
2 – Graiguecullen (Up 4)
Graiguecullen have contested two tight matches so far but have shown reserve and doggedness to win both. Killeshin and The Heath pushed Pádraig Clancy's charges to the pin of their collar but they found a way to win and that is a good quality to have in a team. The closest to Portlaoise at present.
1 – Portlaoise (No Change)
Can anybody stop them? Well, so far the answer has been a resounding no. Malachy McNulty's charges look rejuvenated this year and they had little trouble dismissing the challenges of O'Dempsey's and Arles-Kilcruise. With Stradbally now gone, Portlaoise are nailed on to win their trophy back and it is hard to see any team preventing that.