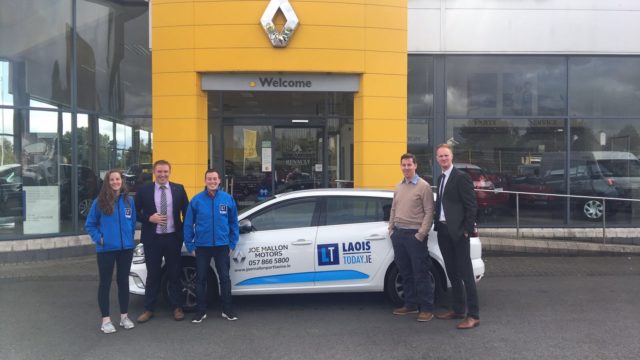 It's an exciting time for the team at LaoisToday as we have recently become brand ambassadors for Joe Mallon Motors Portlaoise.
LaoisToday have received a new 172 top of the range Renault Megane Sport Tourer which has been branded with the logos of LaoisToday and Joe Mallon Motors. 
"It's great to have a business like Joe Mallon Motors backing us," says Steven Miller, owner and managing editor of LaoisToday.ie. 
"Since launching the site earlier this year, we have received a phenomenal reaction from the people of Laois. This is another example of that with a big local business seeing the value of what we are doing and wishing to be associated with our brand.
"We're very thankful to Anthony Mallon, Padraig Clancy and Peter Breslin and all the staff in Joe Mallon Motors in Portlaoise.
Anthony Mallon, from Joe Mallon Motors, said: "LaoisToday is a very exciting, high quality initiative and Steven and his team are to be commended for what they have done.
"We are delighted to be associated with them in helping increase their presence at the many local events they cover – be it news, sports or social occasions."
"We started from scratch in early February and have built up a massive following with a huge audience coming to our website on a daily basis," added Steven, "and engaging with us across all our social media platforms including Facebook, Snapchat, Instagram, Twitter and YouTube.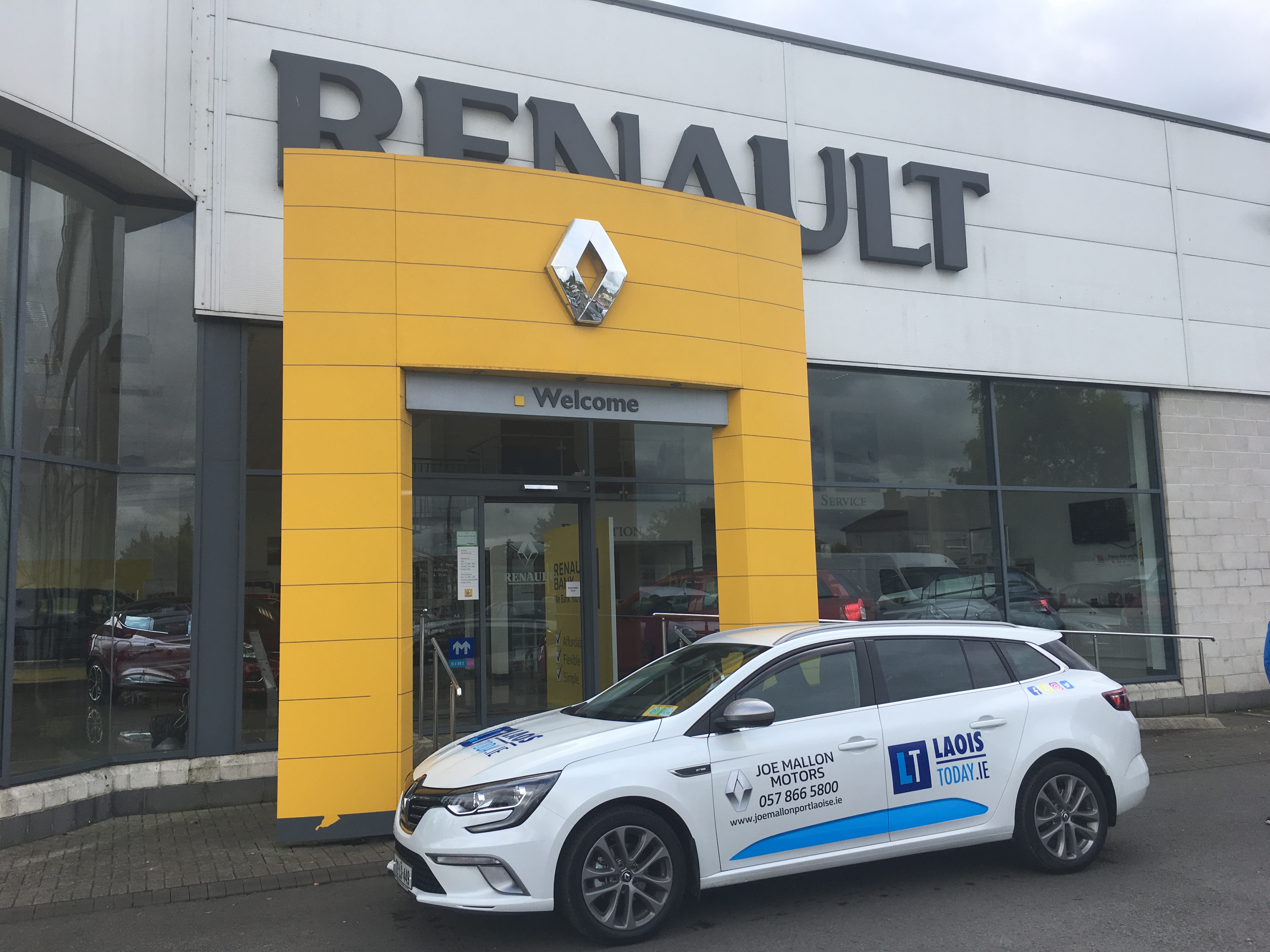 "We are also currently developing apps for Android and iOS devices which will be available in the coming weeks and unveiled at the official launch of LaoisToday next month."
You can visit the Joe Mallon Motors Portlaoise website here. 
SEE ALSO – We've picked Laois's Top 25 Snapchatters