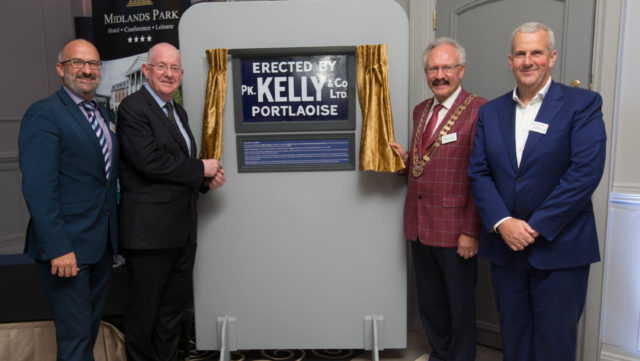 The Midlands Park Hotel has a bright new future – as evident by a vibrant launch last Friday night – but there was a significant nod to the past, and the history of the site as a big employer with a strong reputation around the country.
Owners Colm and Anthony Neville unveiled a commemorative plaque which reads 'Erected by PK Kelly & Co Ltd Portlaoise'. The sign will be on permanent display at the hotel, a reference to Kelly's Foundry, a huge business which stood and traded where the Midlands Park Hotel is now for two centuries up to the 1980s.
'Kelly's The Foundry' as it was known locally was one of the county's biggest employers and was purchased by Patrick Kelly in 1883.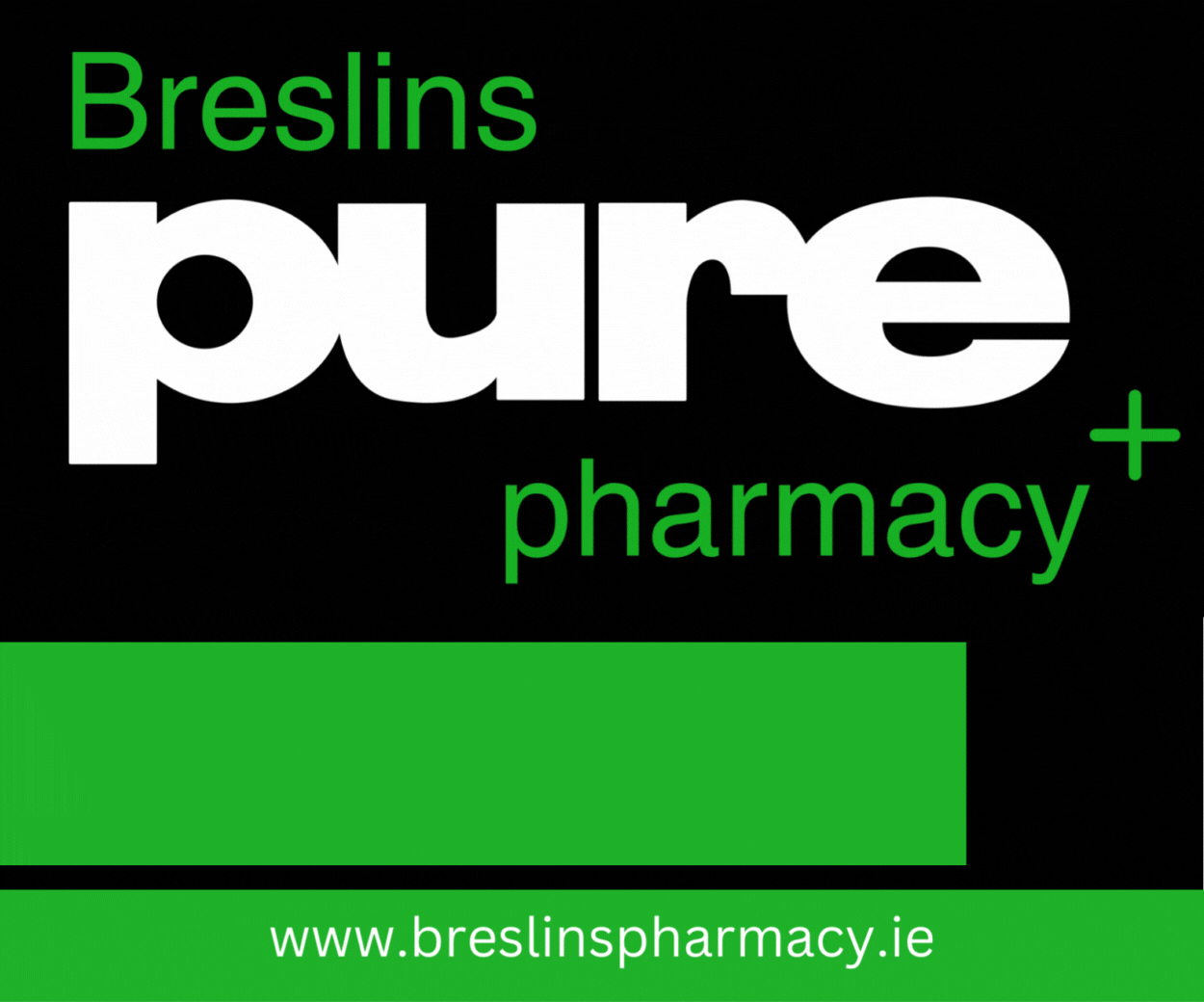 The original owner was an interesting character who was also a part time inventor who in the 1870s invented a particular 'type of briquette'.
Kelly's Foundry were Agricultural Implement Manufacturers and the company is particularly remembered by the town's 'old stock' as being famed for its hay-sheds which, with their distinctive blue-and-white nameplates, can still be seen in all corners of the country.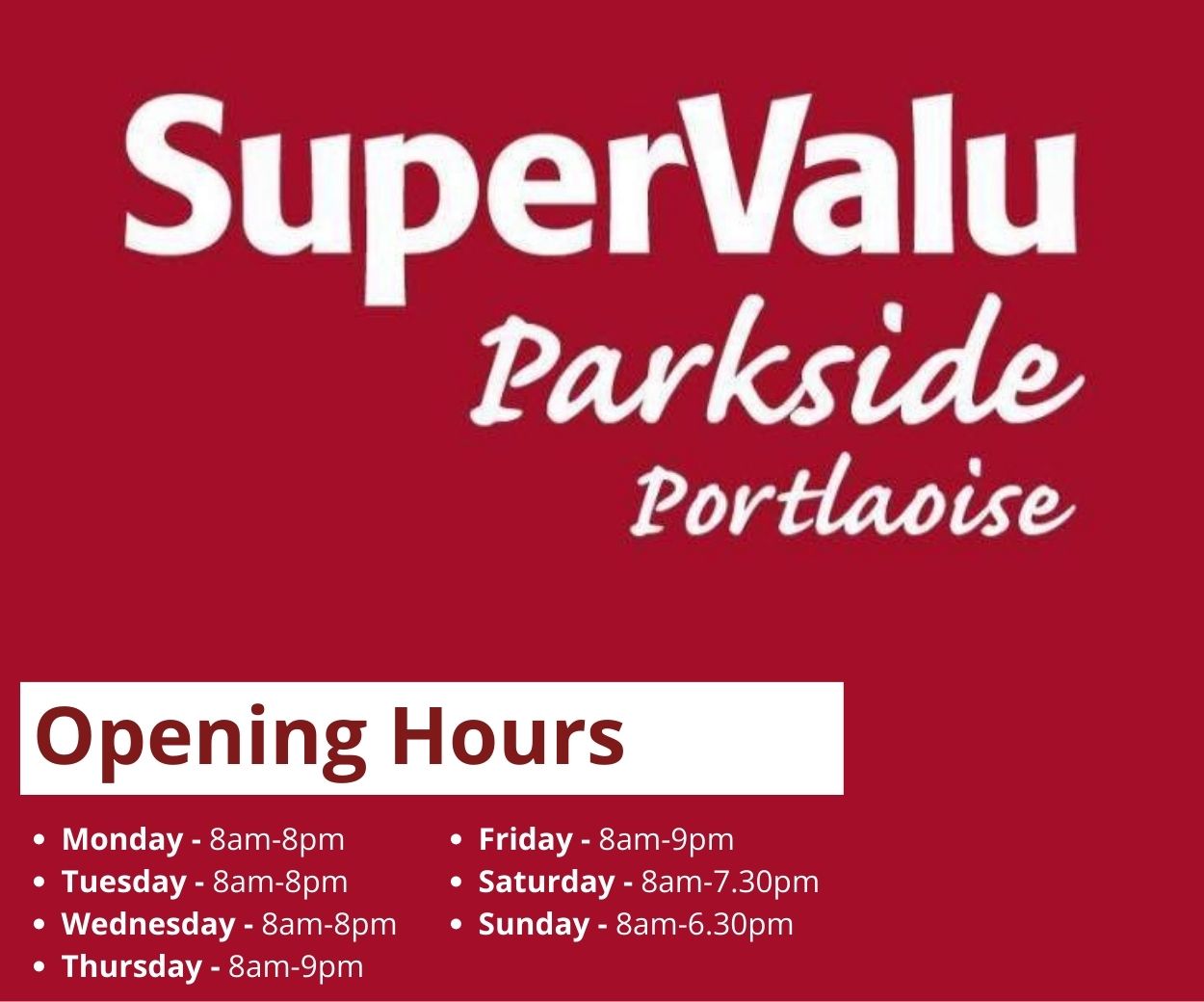 Kelly's had the reputation of being 'The Rolls Royce' of hay-shed construction, as testified by the large numbers still standing and in working use to this day. If a farmer wanted to impress their neighbours, they built a Kelly's shed.
And the historical link was one picked up on by Minister for Justice Charlie Flanagan, who spoke on the night. He mentioned the presence of Kelly's sheds all around Ireland, and spotting them helped form a childhood game during Sunday car journeys to the seaside.
"Many of the local people here will fondly recall when it was Kelly's Foundry," said the Minister. "When I was a young fella going to school in Mountmellick, Portlaoise was our town, Maryborough as my mother would call it.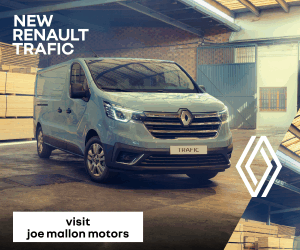 "Kelly's employed hundreds of people employed going back to the early years of 19th century. The proprietor in my time was Tommy Kelly. I recall meeting him as a child with my father. ss. "He drove a Jaguar and he also drove an Aston Martin at one time. Certainly one of the few Aston Martins in Laois.
"He was a towering figure, an authoritarian figure. But he did have a great relationship with his workforce.
"Tommy Kelly had a right hand man. Pat Lewis who was Tommy Kelly's eyes and ears. He was his driver, foreman, confidant, trusted partner over the years."
Drawing great laughter from the crowd, Minister Flanagan told a story of how Pat Lewis was also a fireman and on one occasion, when Tommy Kelly crashed his car near Kildare coming home from a meeting in Dublin, Pat went and collected his boss in the Fire Brigade, after successfully putting out a fire in Portlaoise."
"I see the same level of loyalty here among the workforce today," he added. "The same level of partnership, all working together. That is key to successful business.
The minister wished every success to the new owners and praised their decision to invest so heavily in Portlaoise.
"Whether it is tourism or business or trade, what you are offering here is on a par with anything in the country. Very appreciative of the vote of confidence you have put in our county. What we are seeing here is the type of investment the town needs."
He also said there has been investment recently in "our premier visitor centres" – Emo Court, the Rock of Dunamaise and the Slieve Blooms with more to come.
"All of this is leading into a vibrant chapter in the history of our county."
Photographer Alf Harvey was on hand to capture the atmosphere and we have a selection of his photos here.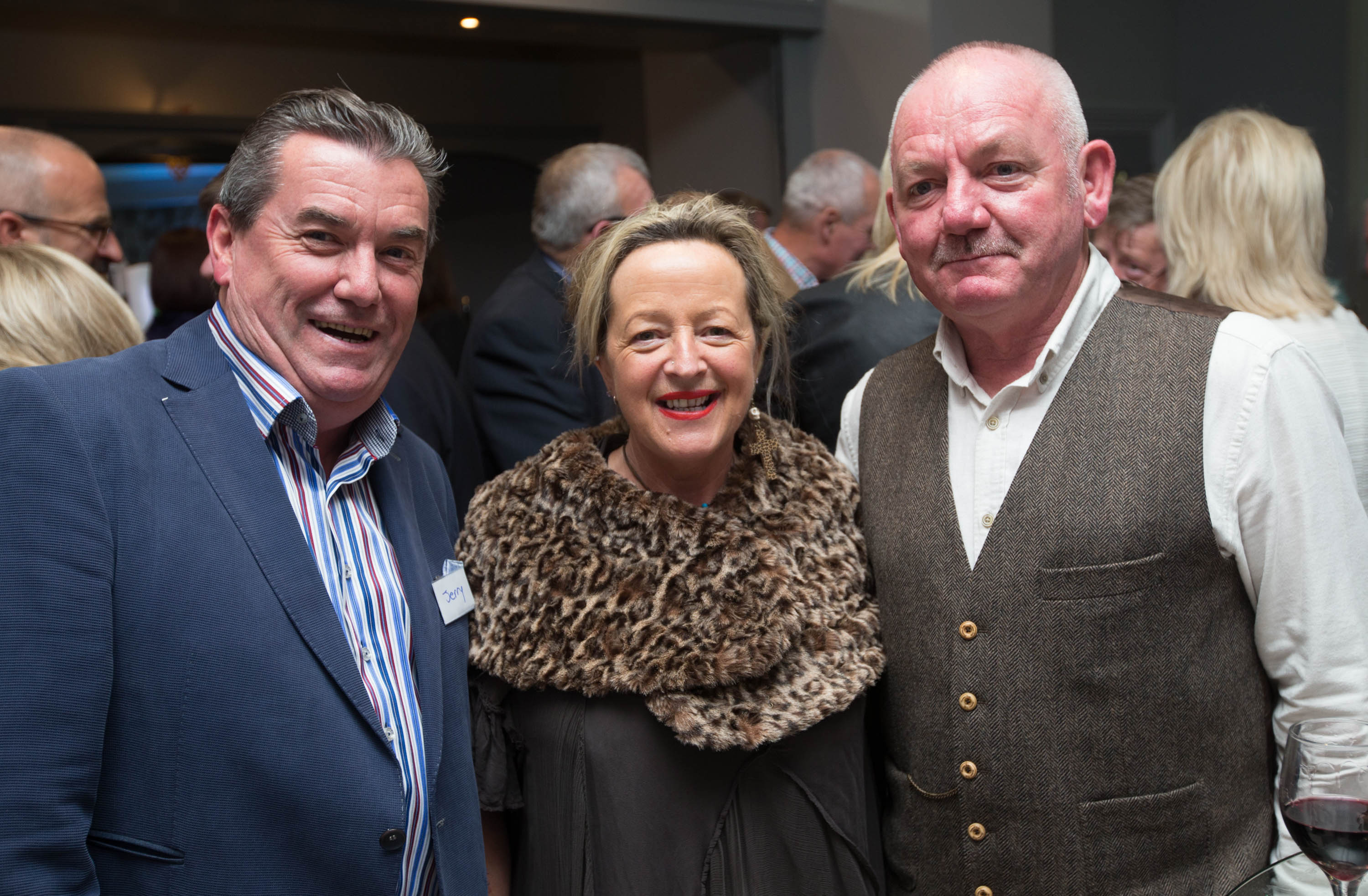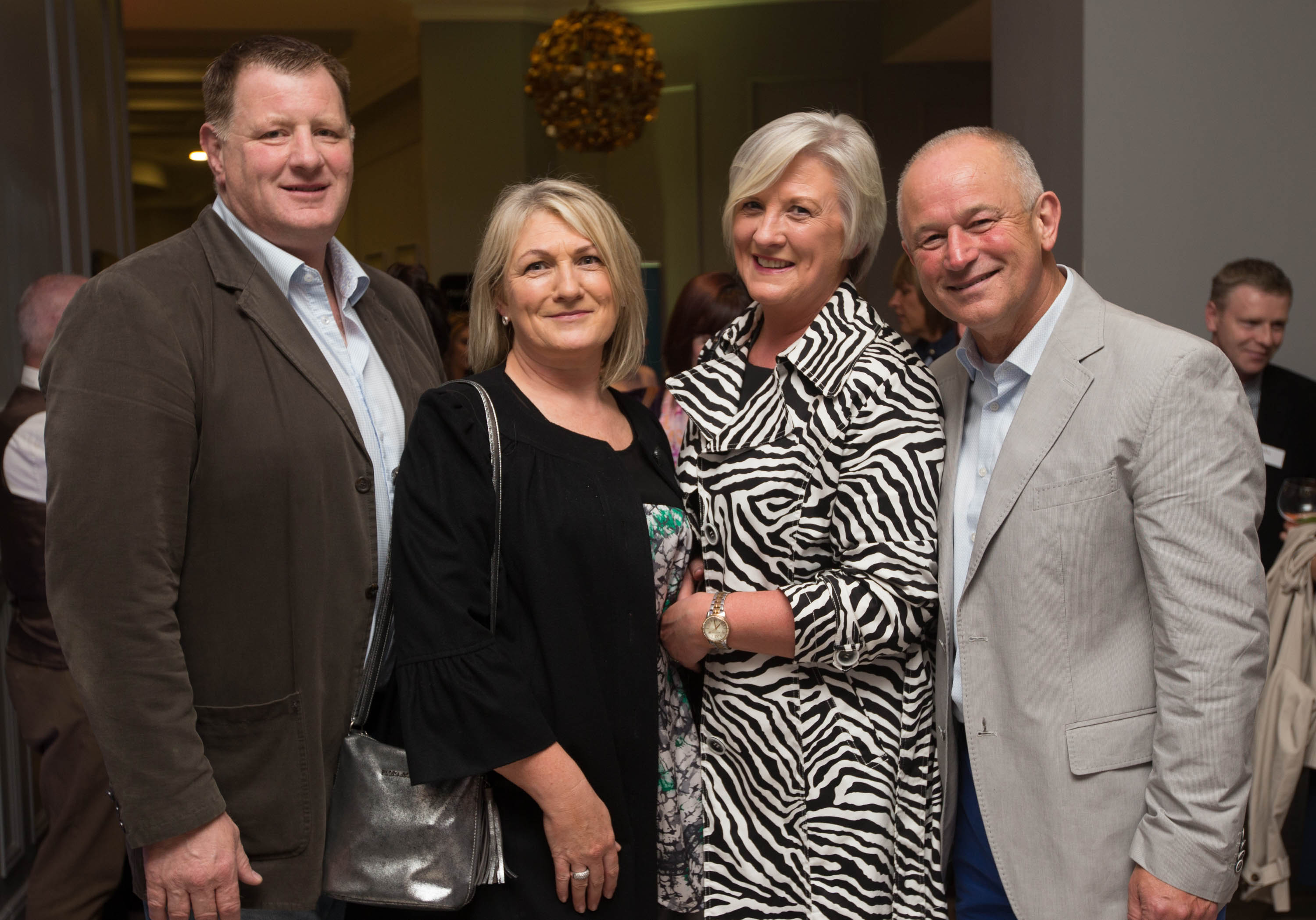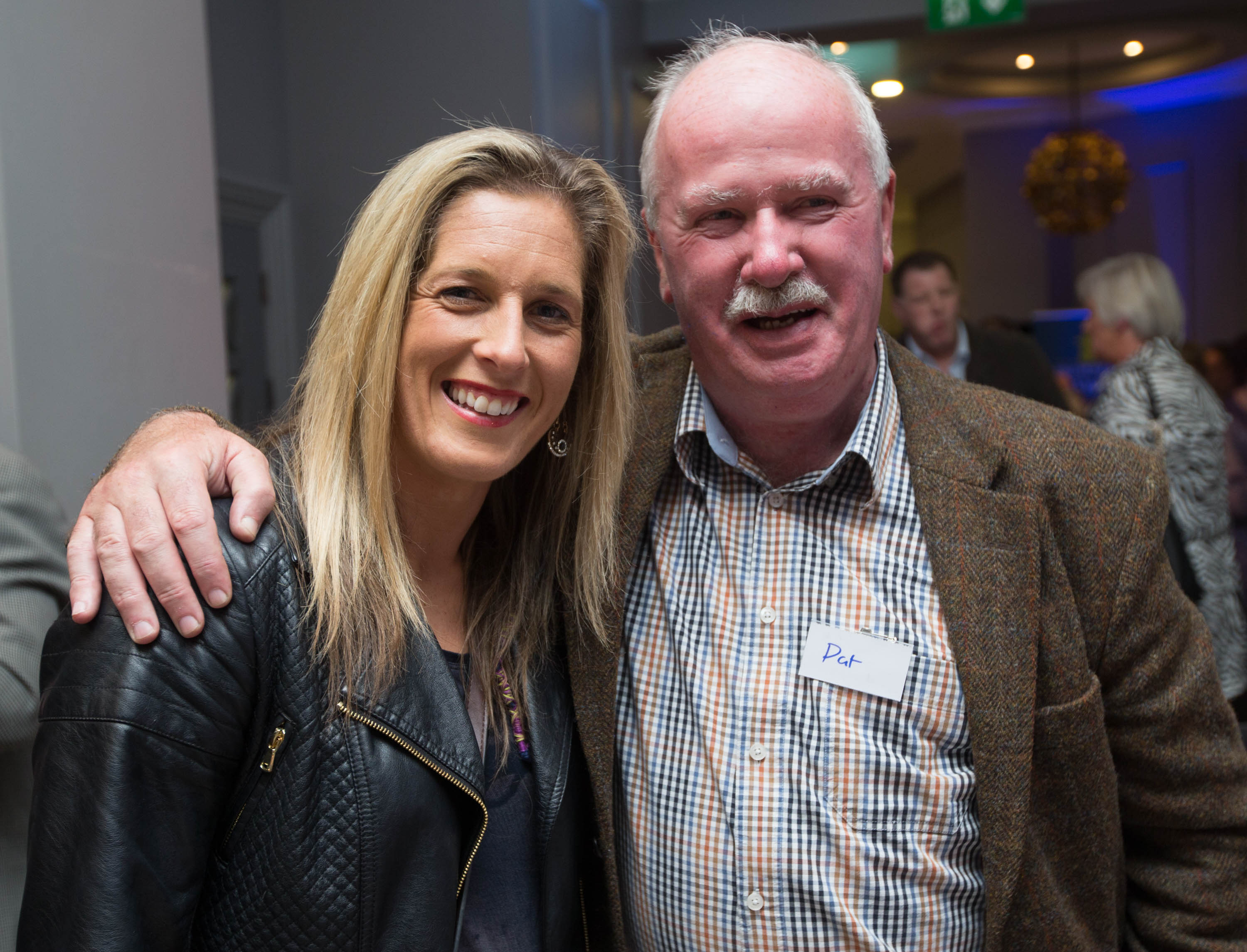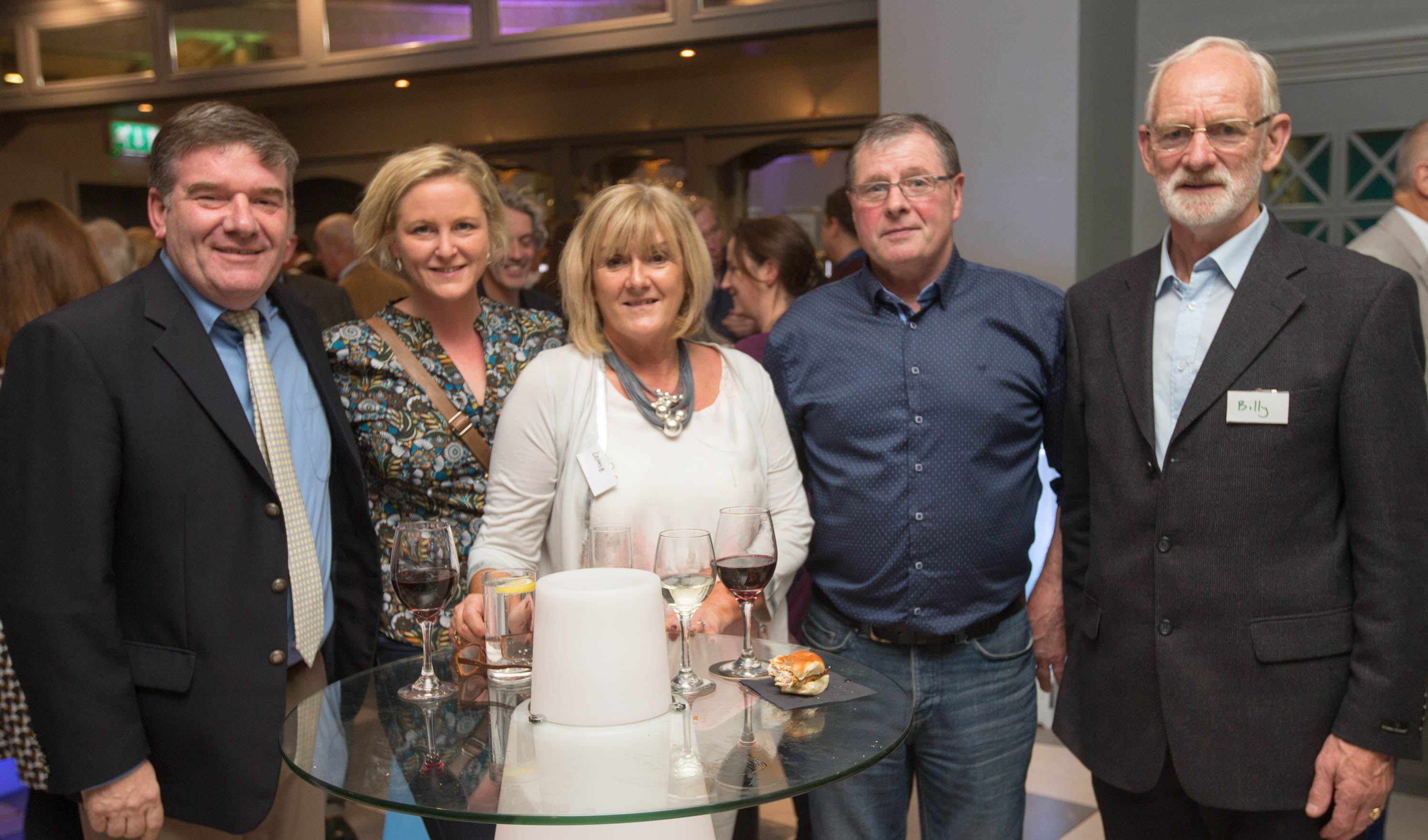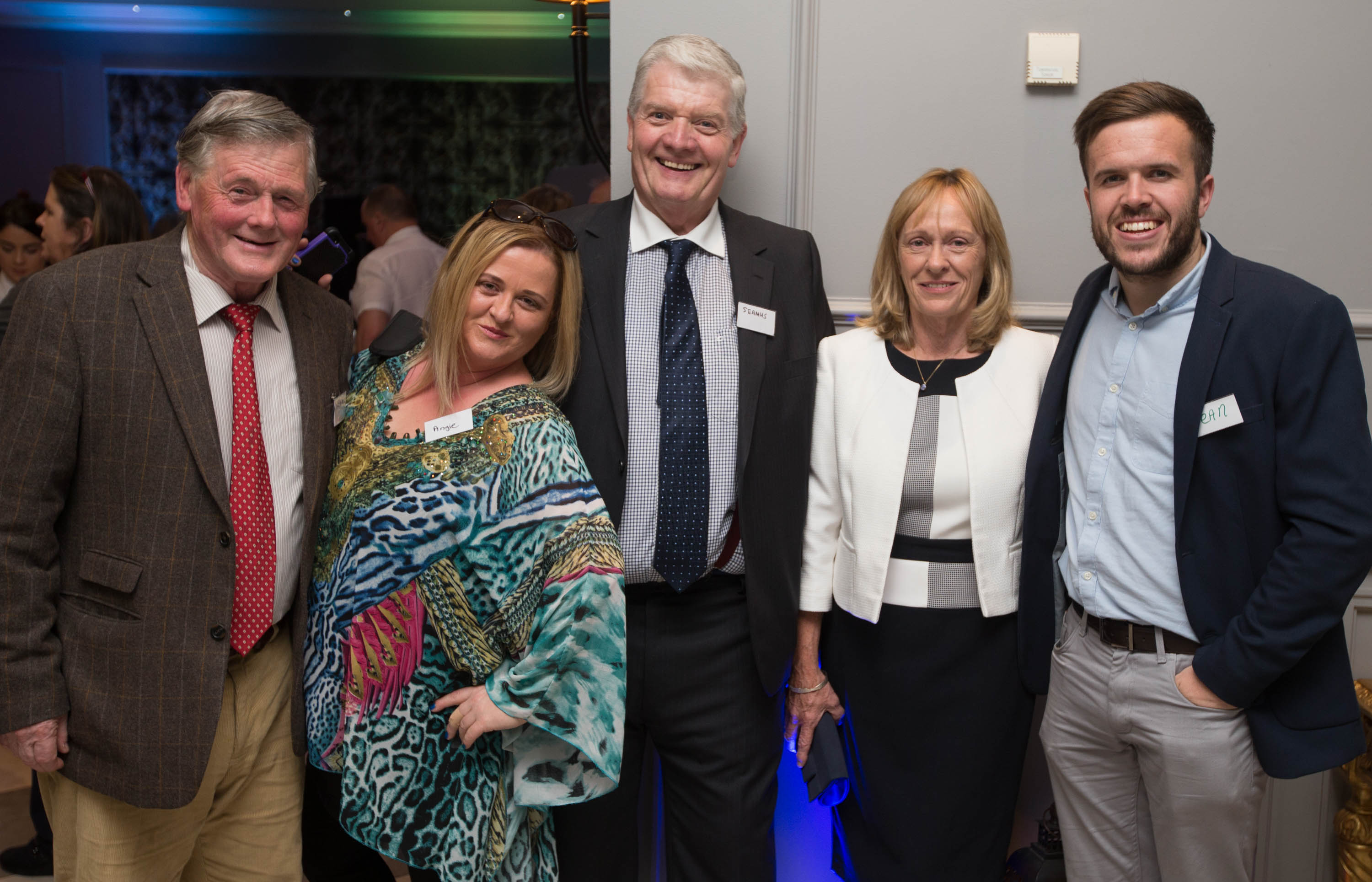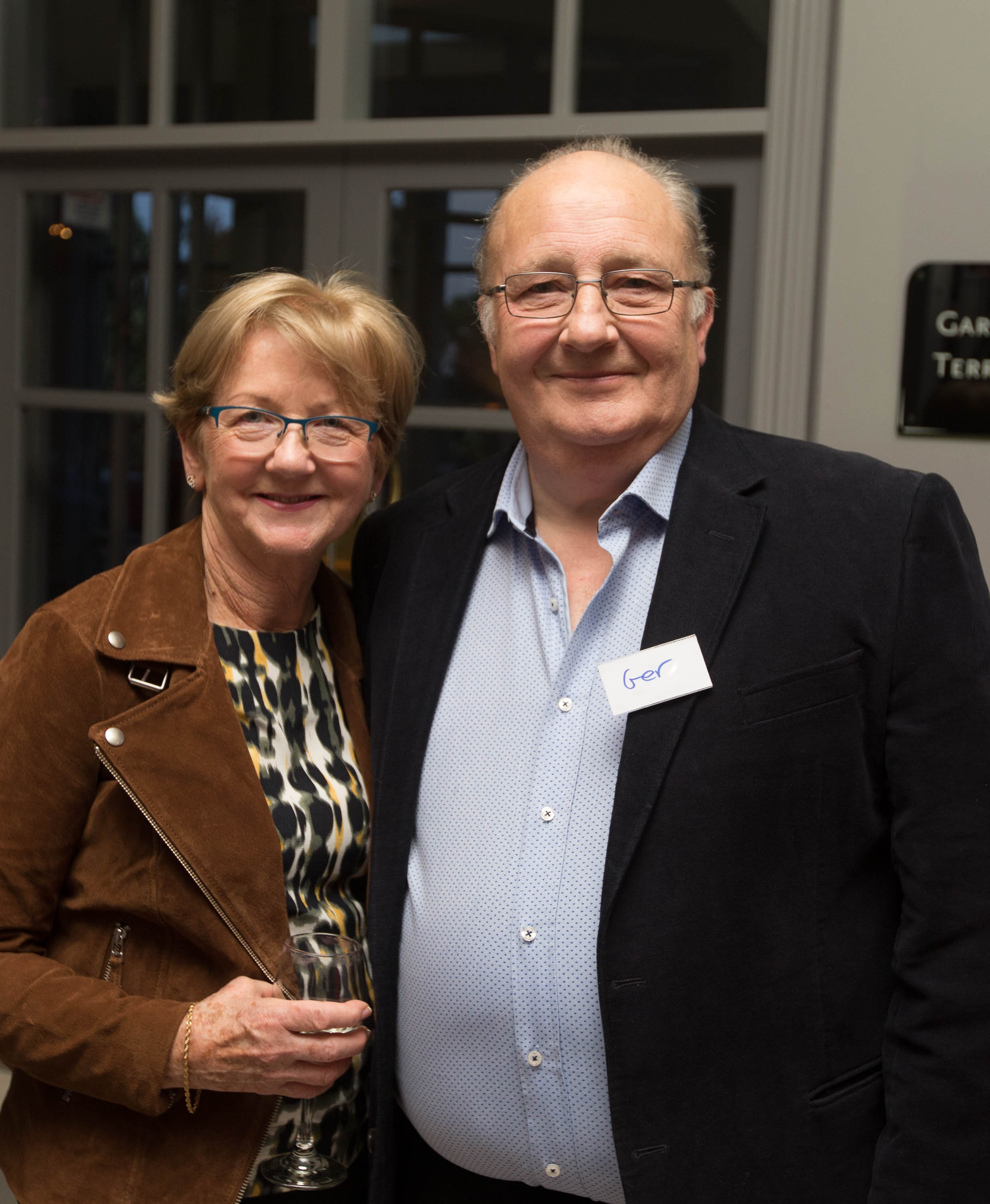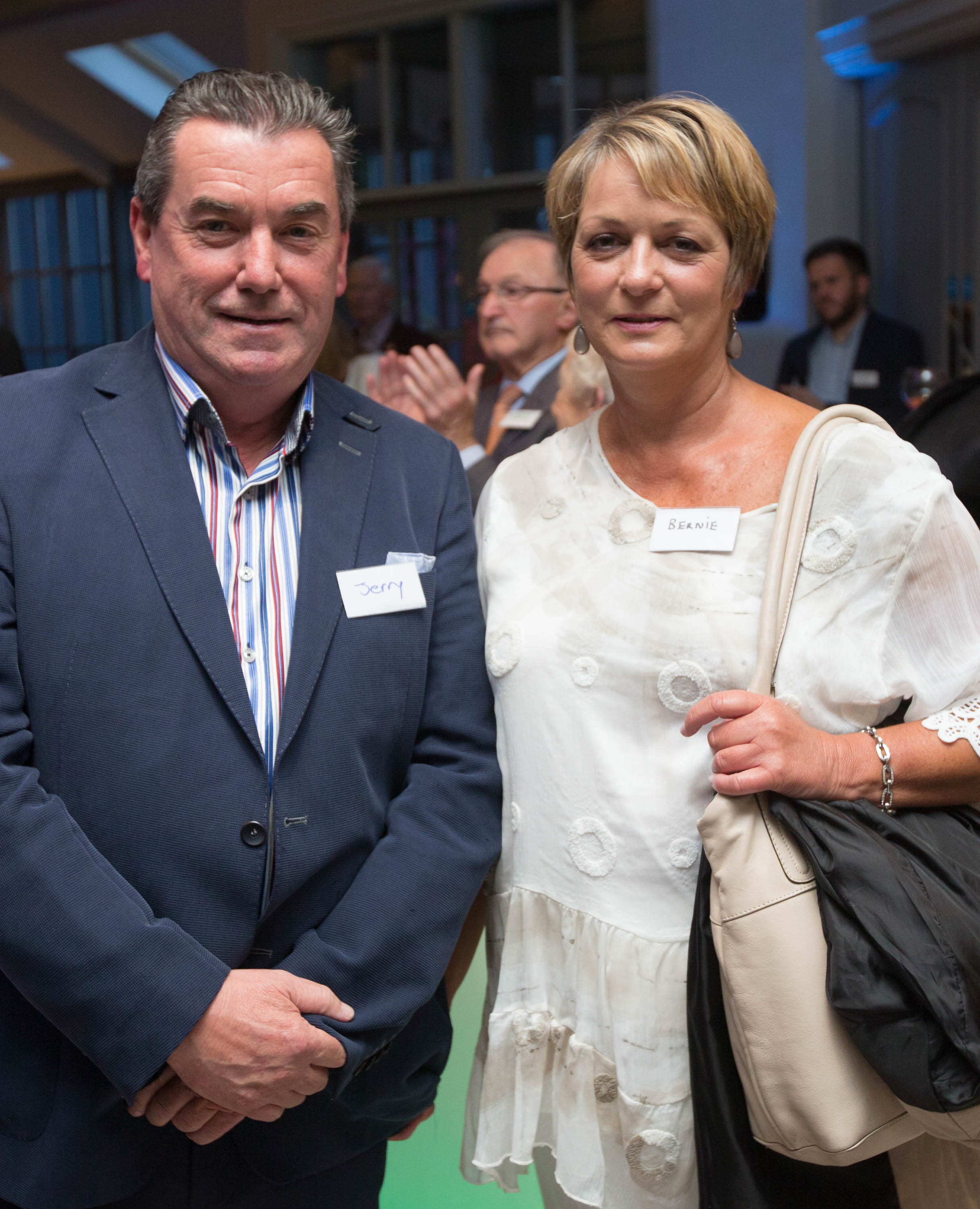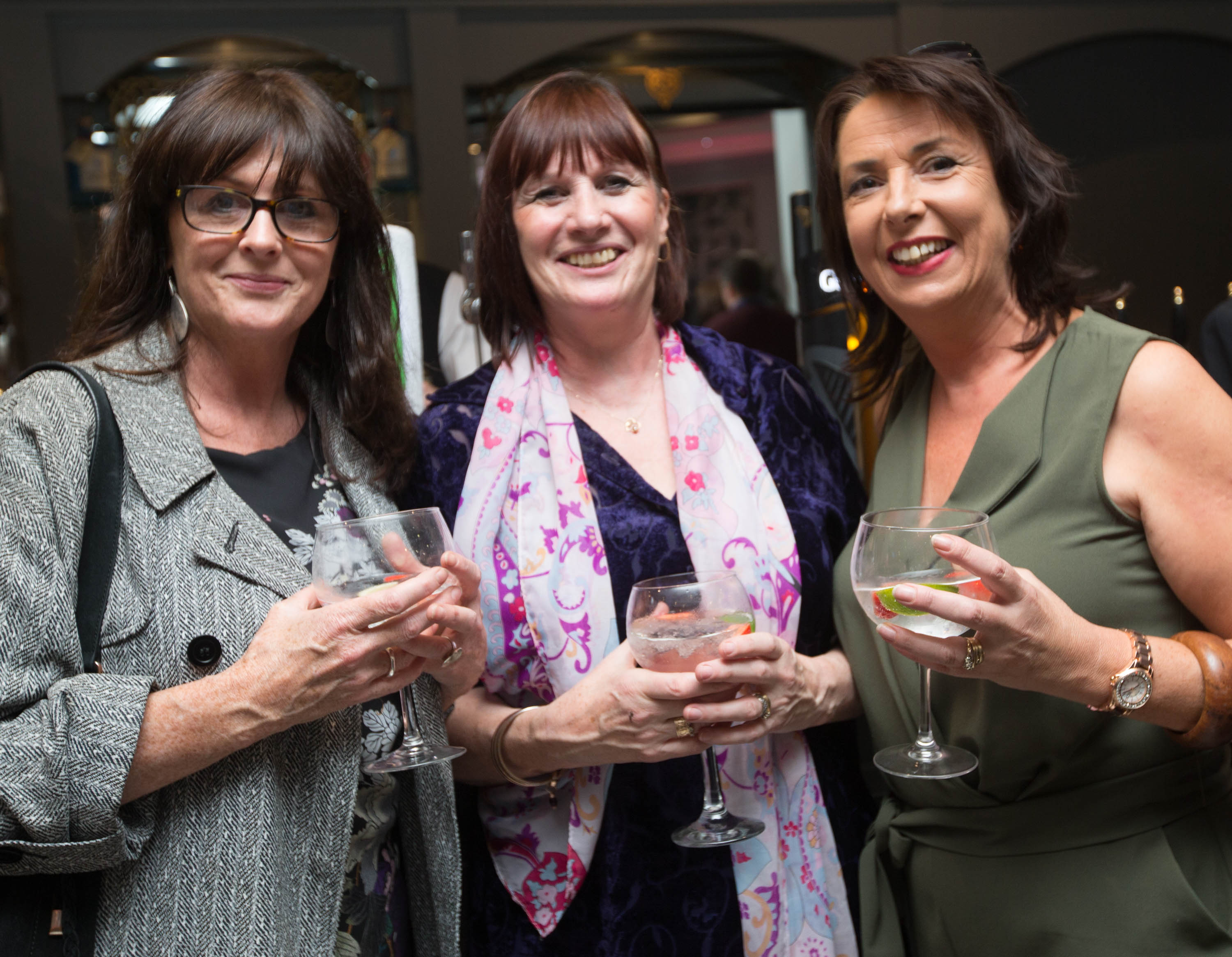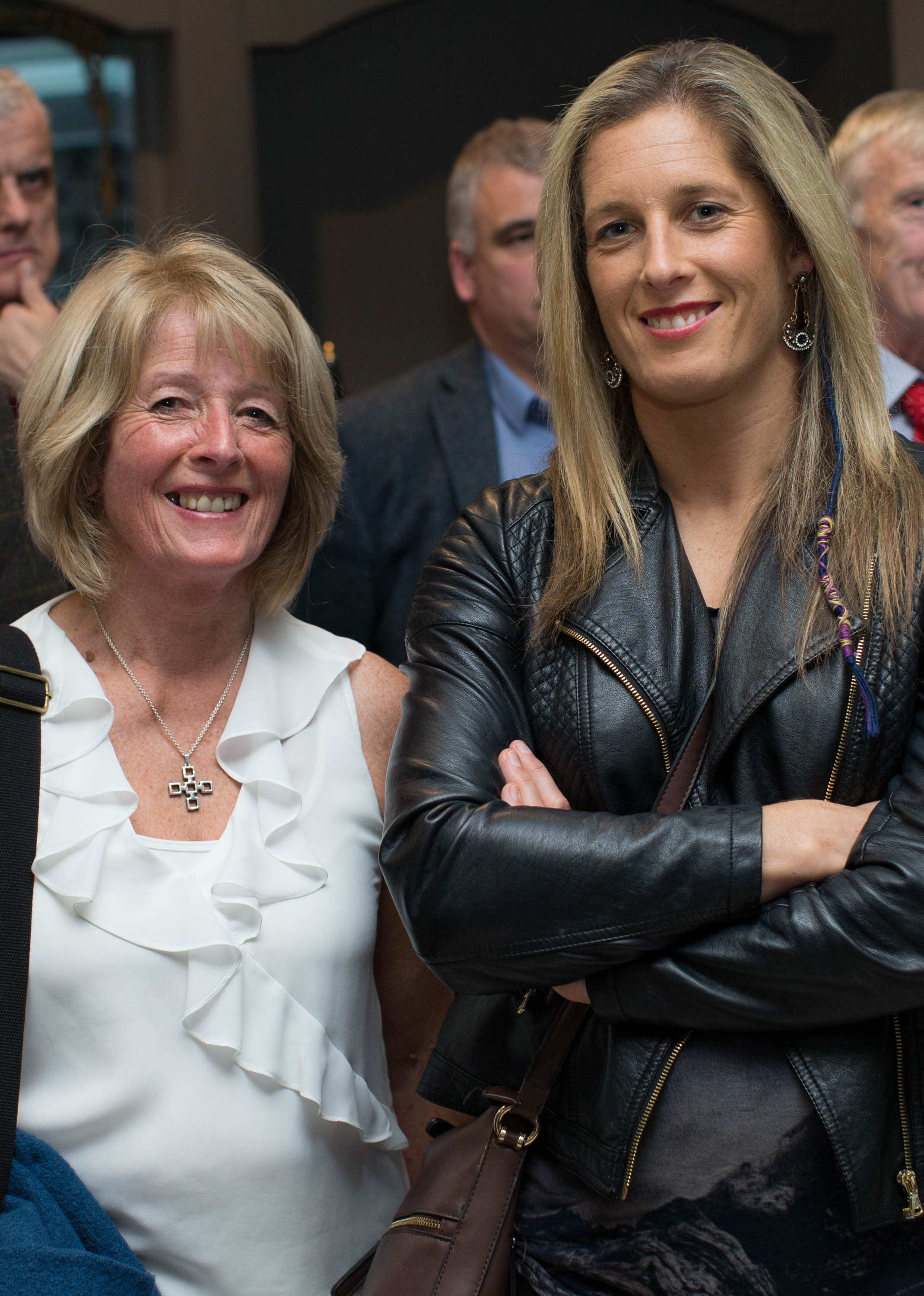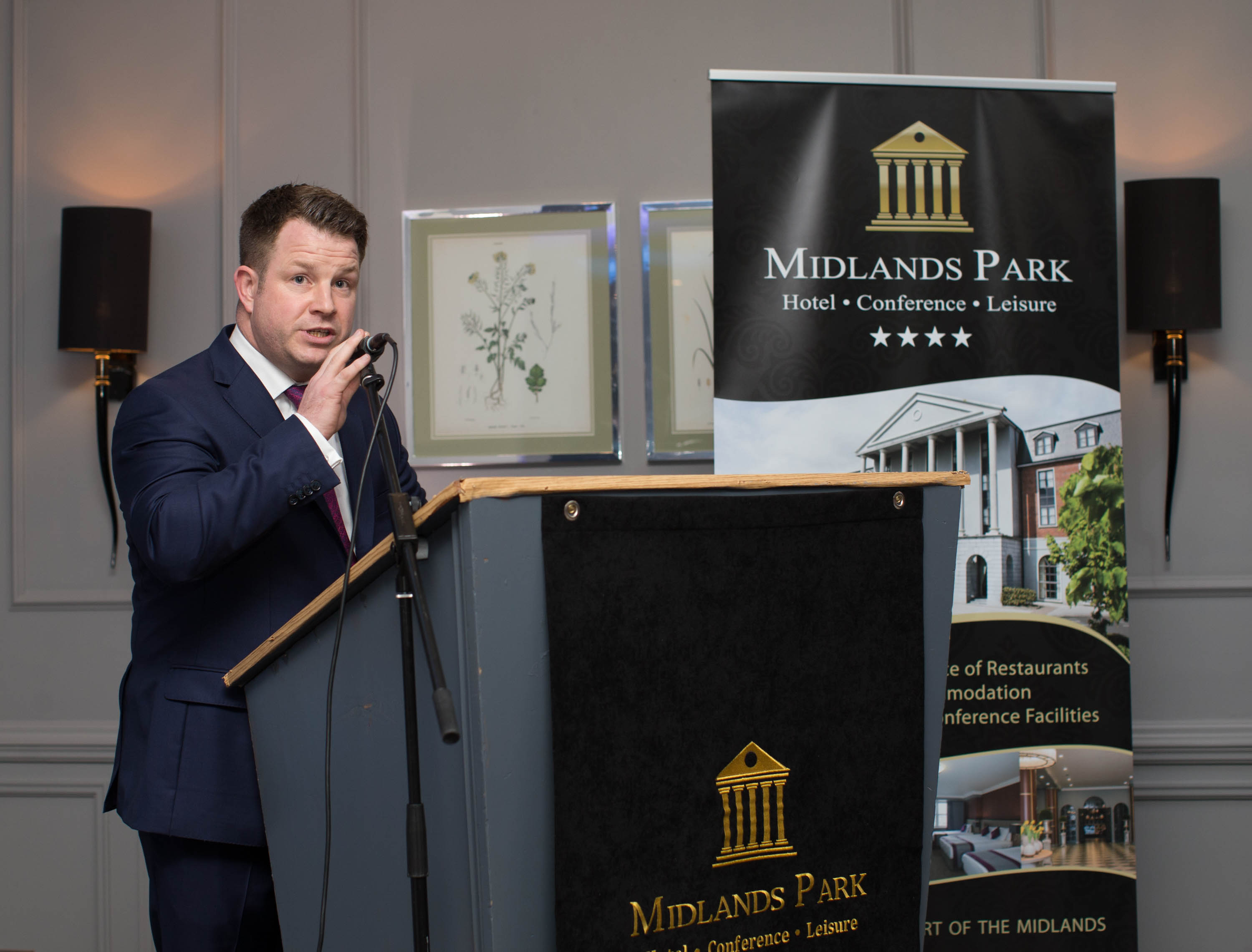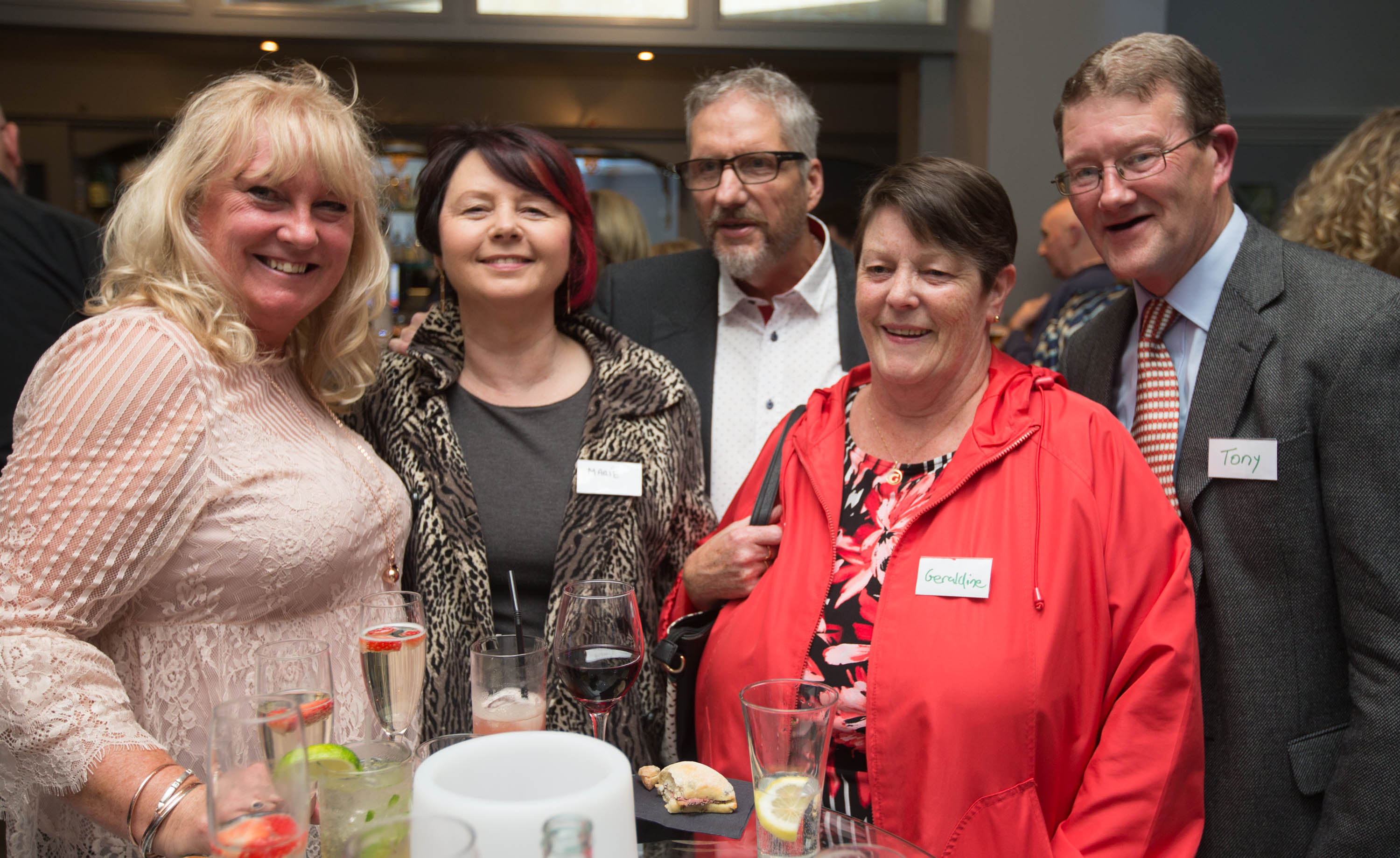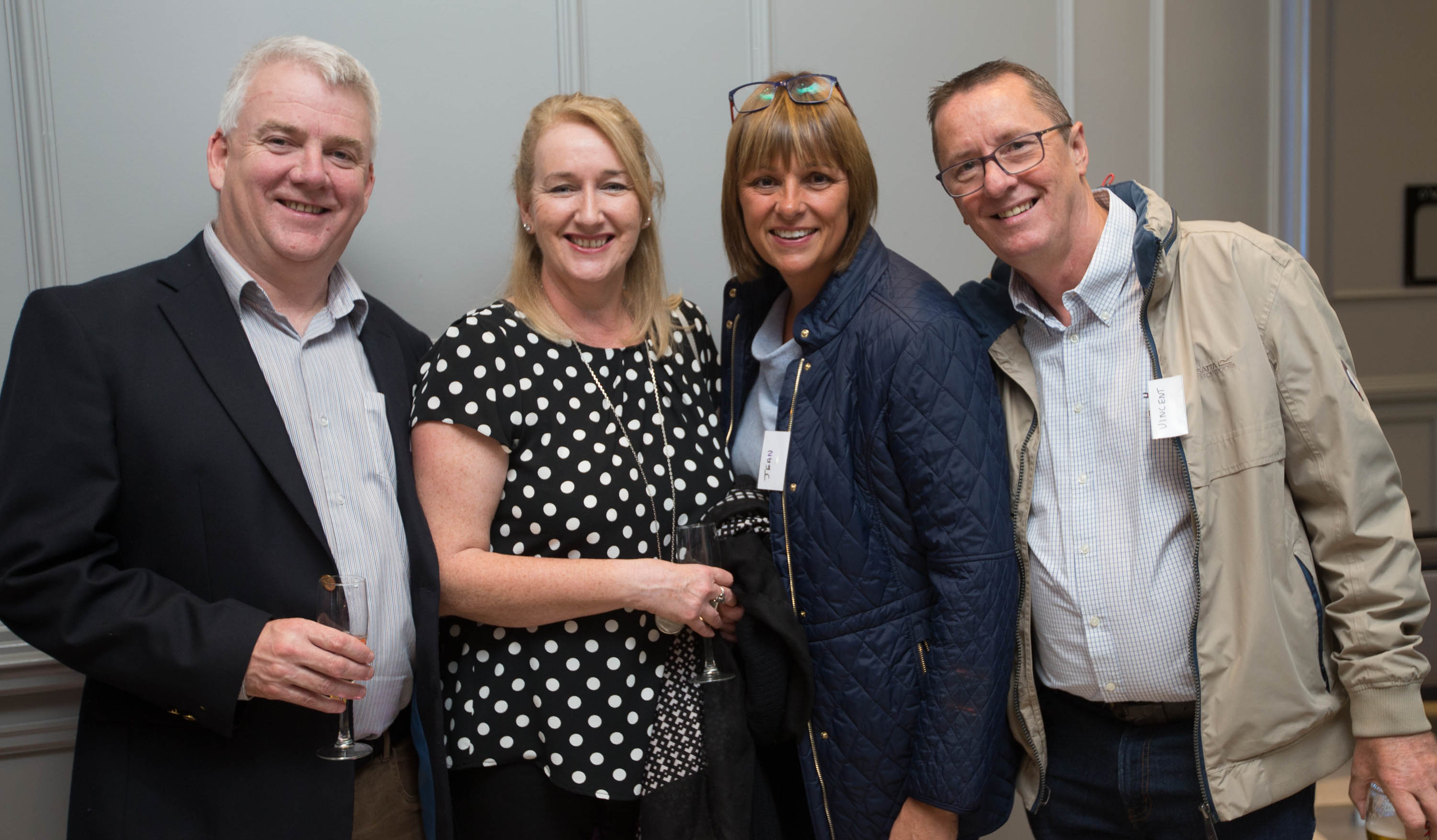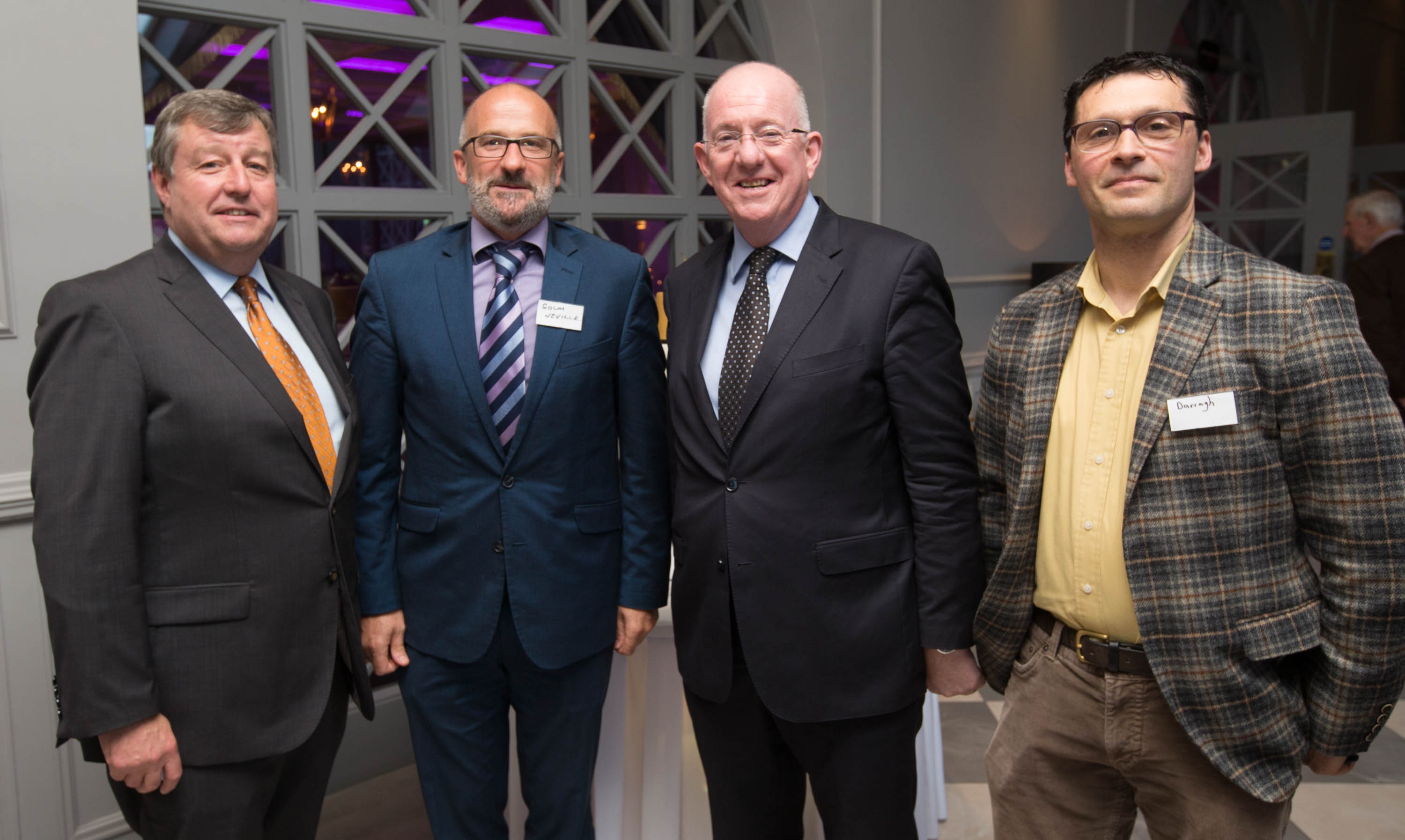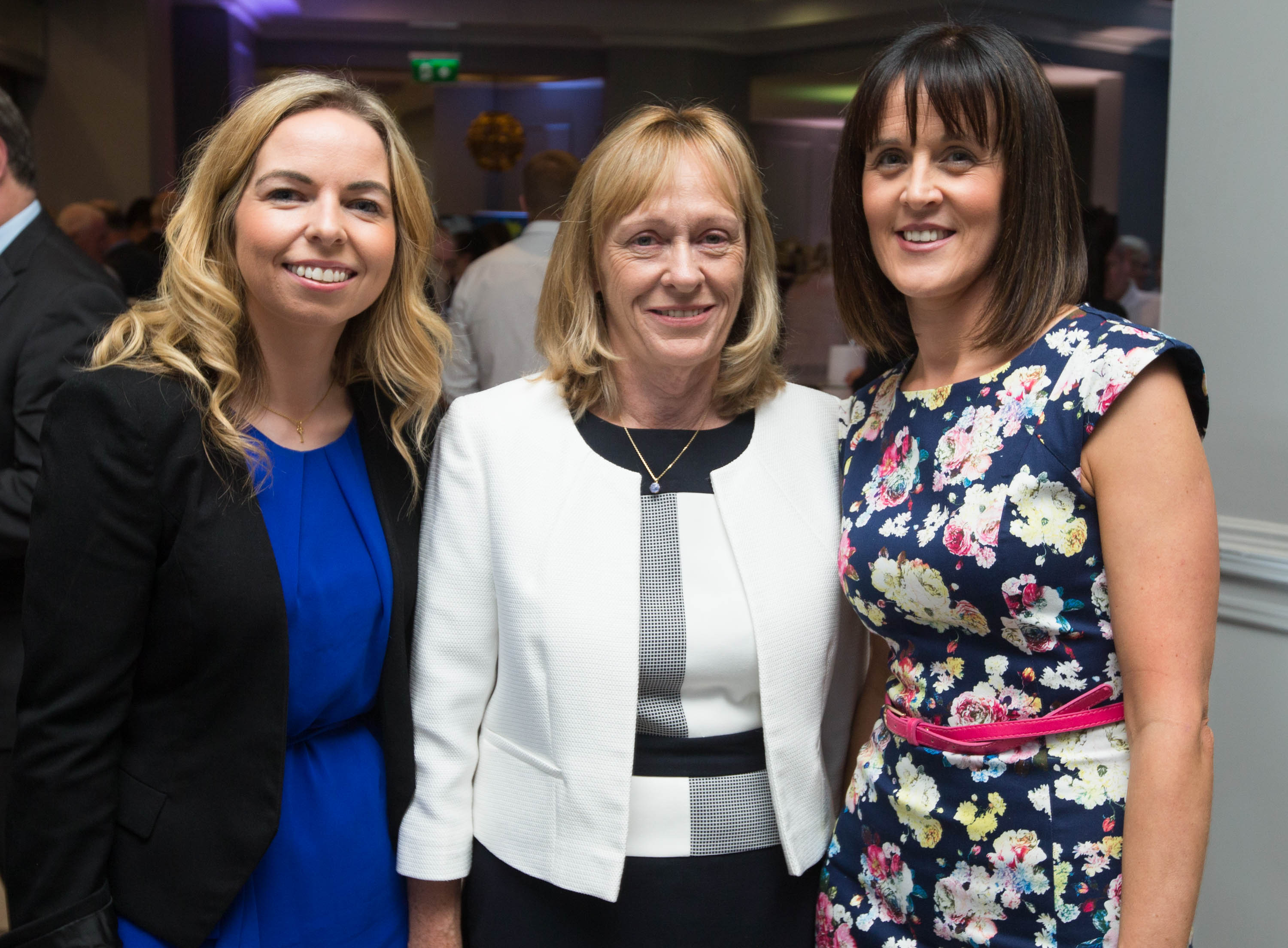 SEE ALSO – Pat Critchley: Remembering the Portlaoise Fire Brigade from back in the day