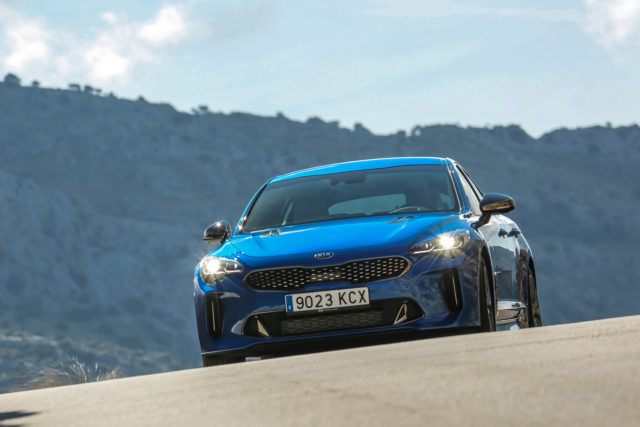 Kia is on a bit of a roll with the launch of the Stonic a couple of weeks ago and now they bring out the big guns with the Stinger. This car is a nod back to the sports GT cars of the 60's while being bang up to date with modern tastes and needs.
Under the bonnet, there's a choice of a 197bhp 2.2-litre diesel (62mph in 7.3sec) or a 365bhp petrol (4.7sec). Kia makes a 2.0-litre petrol but we won't get that in Ireland because its thought that the buyers will opt for the diesel unit.
The 3.3 V6 will be here though and that's what makes the Singer really sting, the noise and grumble from it makes the whole experience feel worthwhile.
There is a real GT look about the car from the long nose to the swooping tail it's easy to tell that Kia designers have done their homework on the Stinger.
The interior is no different with four big comfy seats and a large transmission tunnel separating driver and passenger the whole experience is a luxury one.
I got to drive it on the Circuito Mallorca for a few laps and not only was the Stinger encouraging me to go faster, I found that I could drift it quite easily but only until the electronic four-wheel drive system cut in and pulled me straight.
It was so good on track I feared that when we took to the roads it would be too firm.
I needn't have worried, there is plenty of comfort in the Stinger so you can have that true Gran Turismo feeling without having to smash your spine on every speed bump.
The 3.3 petrol might be an amazing engine but Ireland will probably plump for the 2.2-litre diesel and that's no bad thing. The whole experience changes to all rear wheel drive, don't forget we are in a Kia here and yet the drive is bang on.
Kia wants to take on the BMW 4 Series Gran Coupe and Audi A5 Sportback and you can see that Kia designers have done their homework on both cars.
The Stinger seems to be able to at equal the rivals on the drive and interior fit and finish although the exterior is a little on the fussy side it still wouldn't put me off. The only problem will be the sticker price of €53k for the diesel and over €63k for the 3.3 mostly due to our stupid Irish tax system.
The Kia Stinger is due in showrooms in the next couple of weeks and I really would suggest a drive because if this is a sample of what Kia can do on the first attempt imagine what's coming next!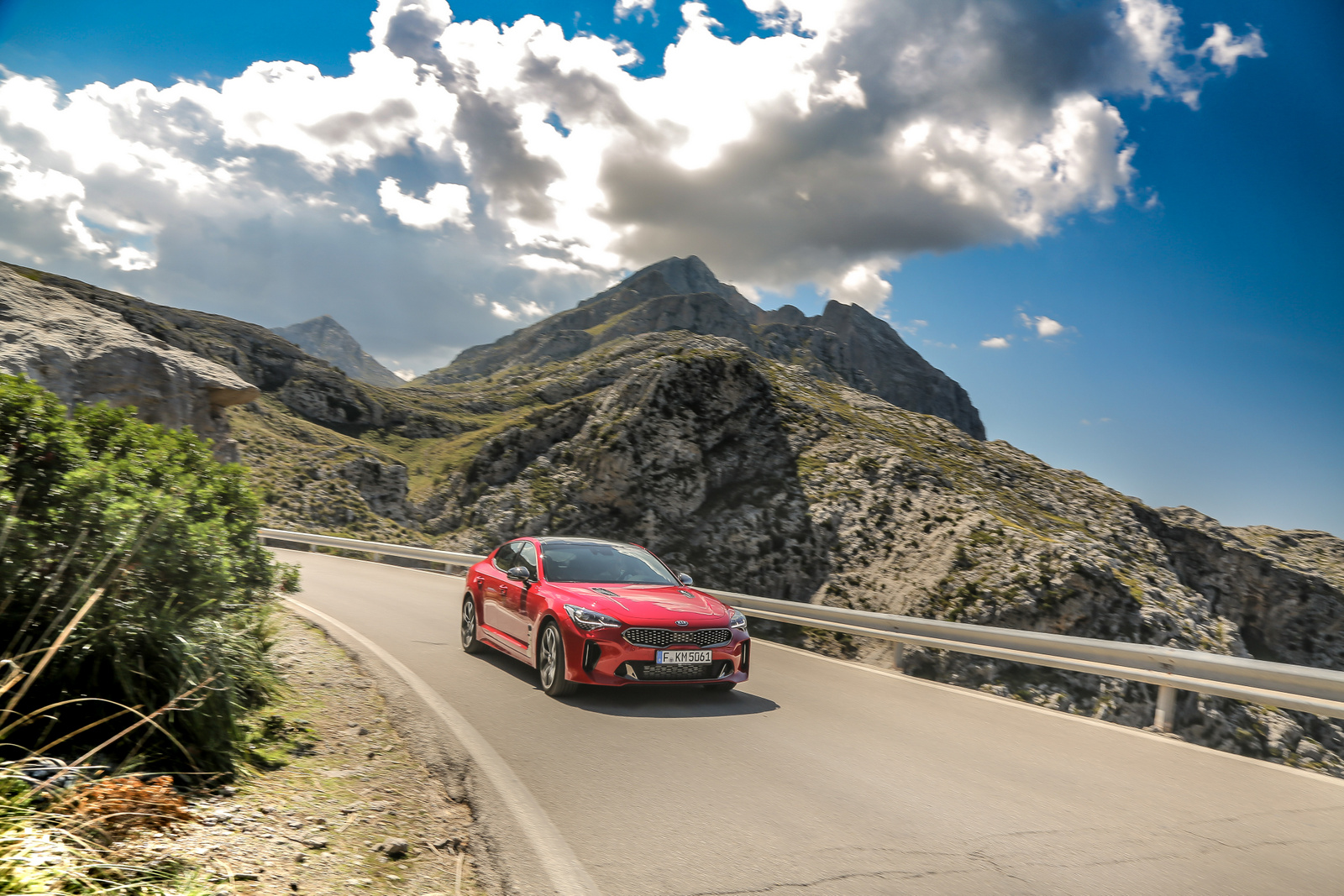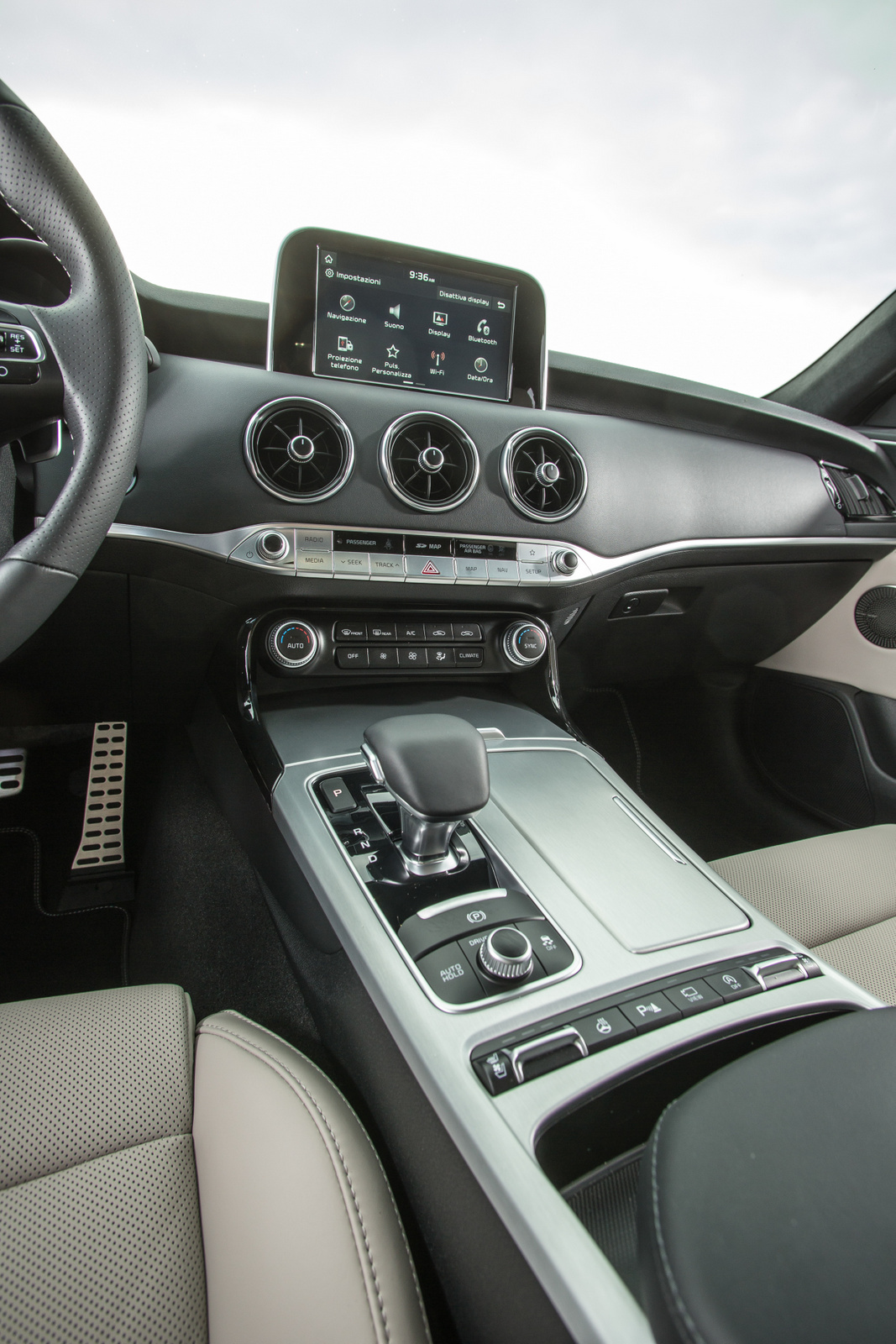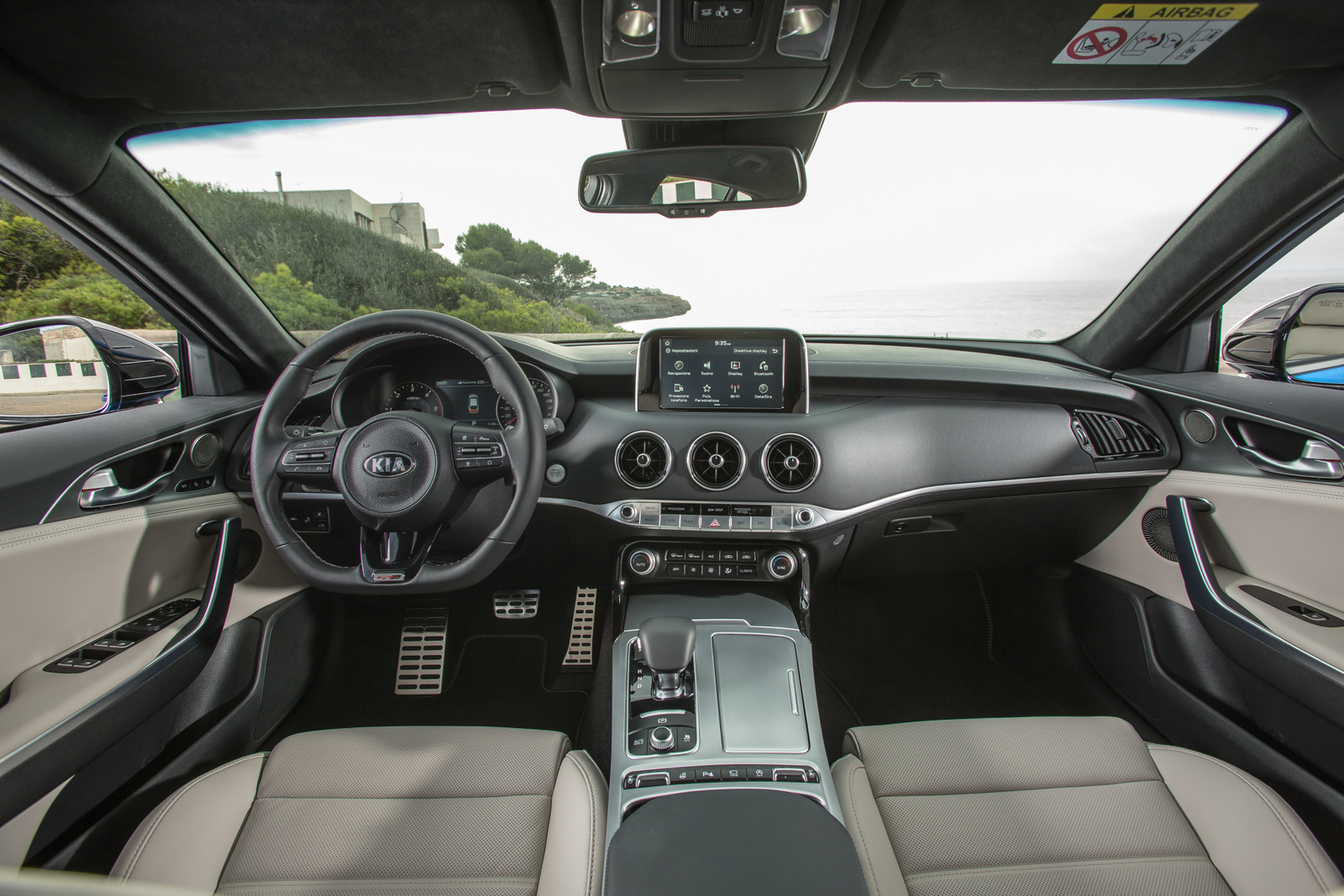 SEE ALSO – Bob Flavin: Kia aiming for top spot with the new Stonic