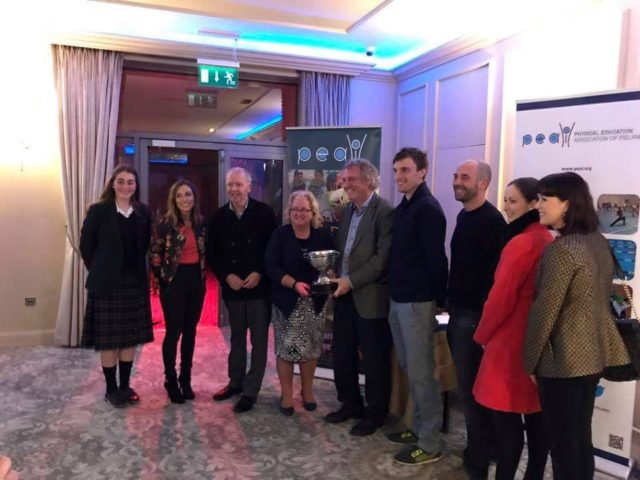 The Physical Education Association of Ireland (PEAI) held their annual conference on Friday night in the Killeshin Hotel with their practical workshops on Saturday in Scoil Chríost Ri in Portlaoise.
Scoil Chriost Ri's retiring PE teacher Pat Critchley was awarded the Michael Darmody award after a wonderful introduction on his contribution to PE and sport by head girl and Ireland U-18 basketball player Maeve Phelan during the AGM on Friday night.
Critchley retired from Scoil Chriost Ri recently following over 30 years at the school, during which time he helped them win regional, provincial and national titles across a number of sports.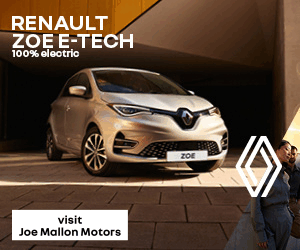 The Saturday workshops ran from 9am to 4pm and covered some popular topics including the new senior cycle framework for PE, the promotion of well-being in the Junior Cycle curriculum and concussion protocols and guidelines amongst many other topics.
With the maximum attendance of 240 teachers enrolling for the workshops Scoil Chríost Ri were complemented on their excellent facilities as well as convenient location.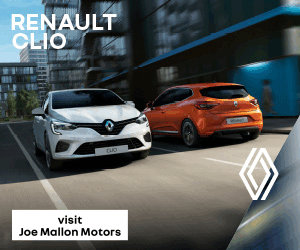 Organisers are hopeful given the conferences success that it will be returning to Scoil Chríost Ri in the near future.
SEE ALSO – GAA, rugby, basketball, soccer – all the recent sports results