A crowd of over 500 people packed into the main room in the Midlands Park Hotel on Friday night to celebrate the official launch of LaoisToday.ie, the unveiling of our new apps and the publication of our 2017 Annual.
People from all over the county and from a variety of backgrounds were in attendance to mark the occasion as Laois's newest media outlet was formally launched.
Steven Miller, owner and managing editor of LaoisToday, explained that while the site went live on February 7 of this year the launch was held now to mark the introduction of the apps – which are available to download from the App Store and Google Play – and the book, which was reflective of just some of what has appeared on the site since it started.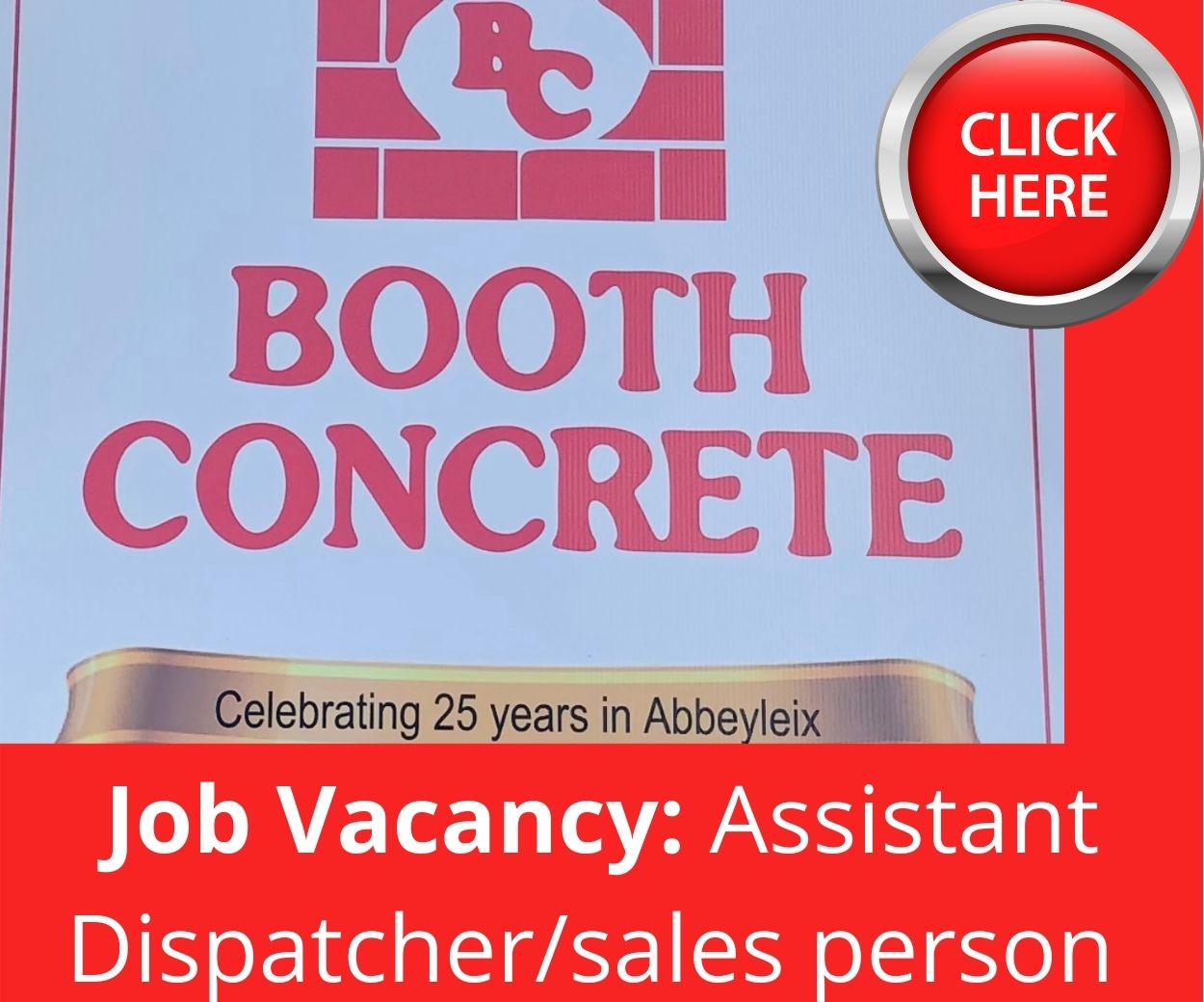 He explained the story behind LaoisToday's development and his own background of working locally in the media in Laois for a number of years before then spending six years as sports editor of the Limerick Leader.
"I never saw the role in Limerick as something I was going to do long term," he said.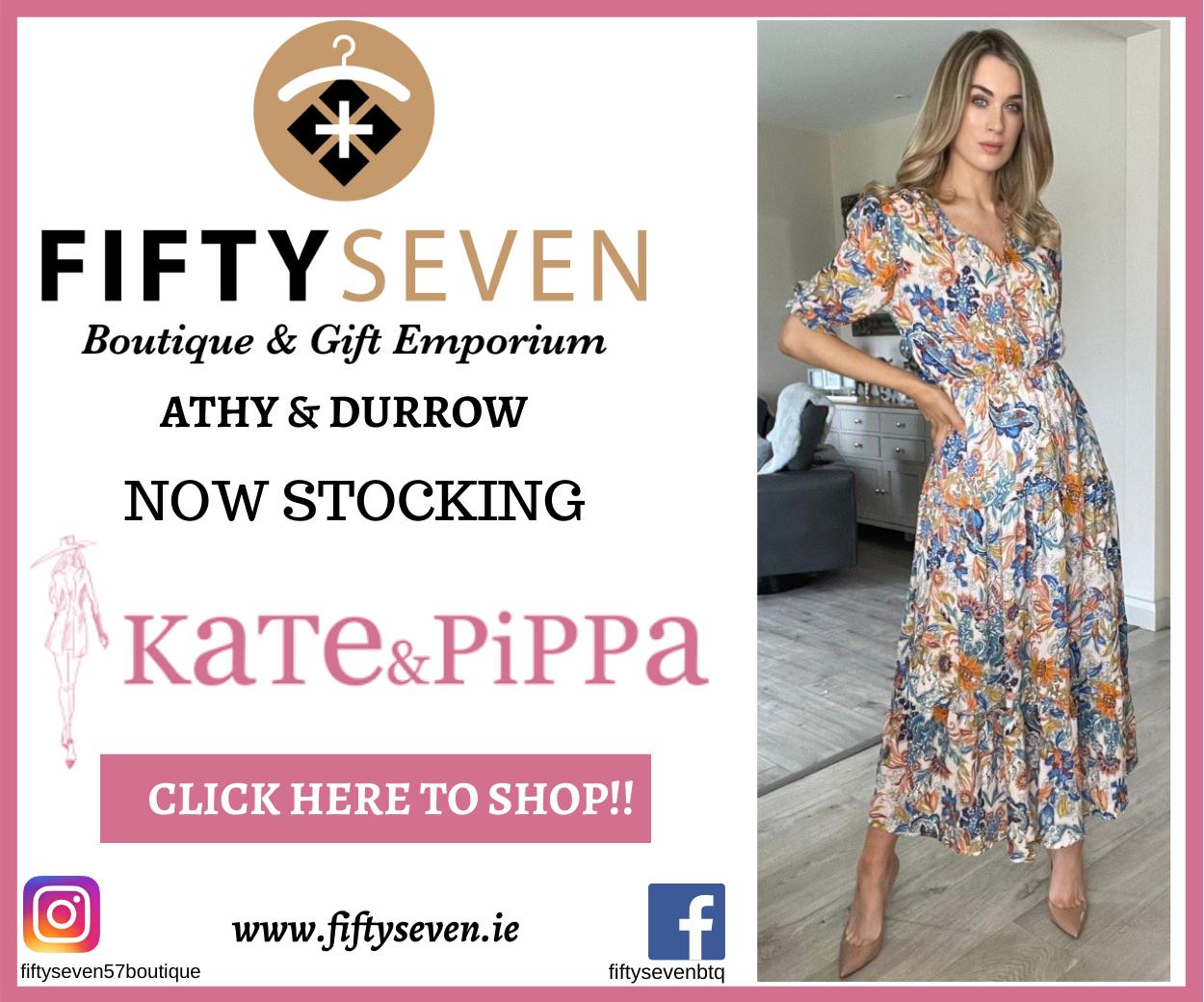 "But I found opportunities limited in the traditional print media with newspaper sales falling by the week and a fraction of what they were even ten years ago."
He said that while flicking through the likes of Joe.ie and theJournal.ie he hit upon the idea of replicating that type of service on a local level.
"These news sites didn't exist a couple of years ago but now they're employing hundreds of people and attracting millions of visitors every month. People haven't stopped accessing information. They have just changed where they're getting it.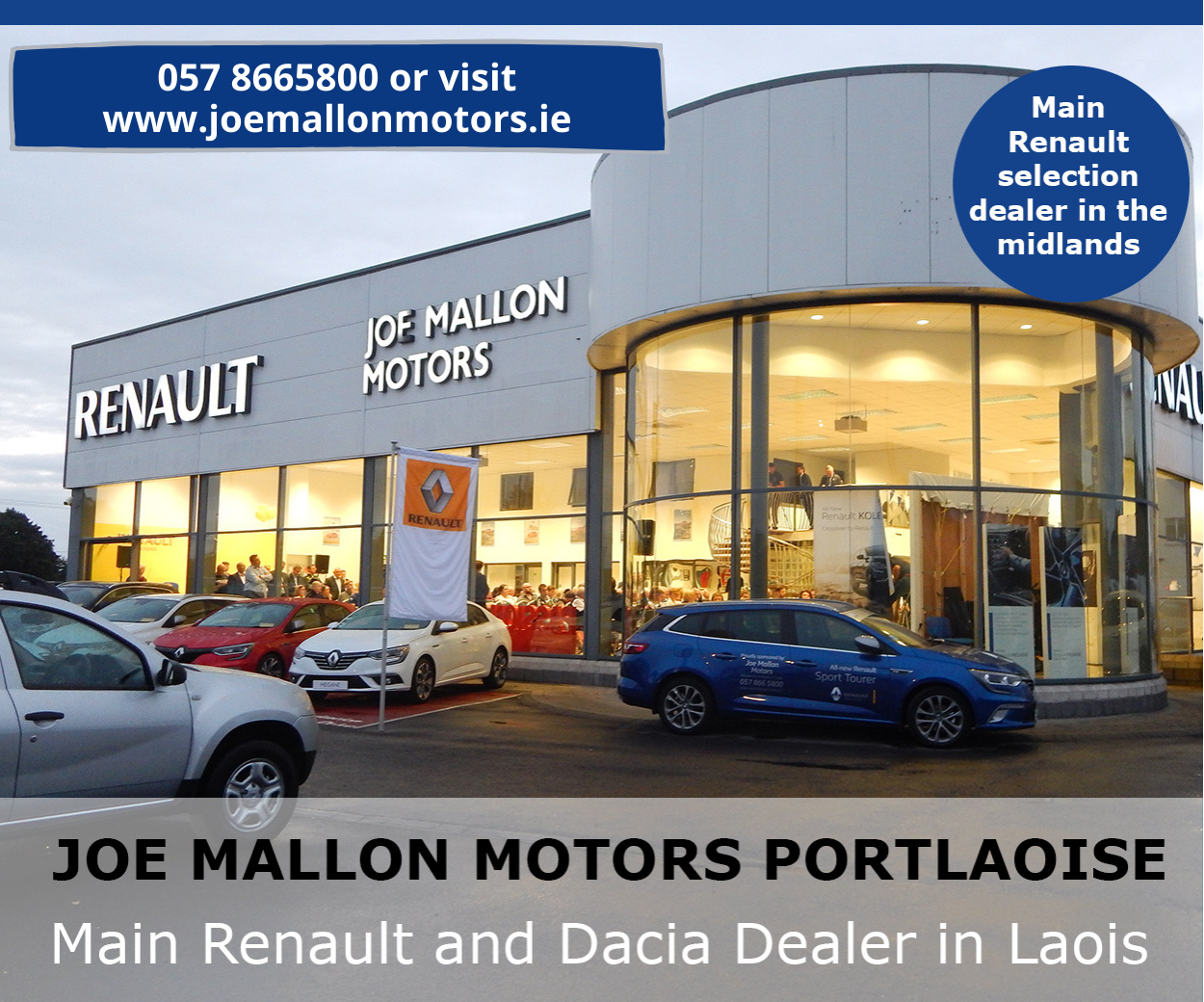 "Nobody was doing something like this on a local level. And if someone was to do it here, then why not me? I was from the area, had a reasonable level of experience and a good number of connections locally."
He added that with the support of his wife Emily, it was decided to go for it and he spent a considerable amount of time planning how it would take shape.
"Laois as a county has a lot to be proud of," he added. "Our people, our sport, our scenery, our past, our festivals, our location and our future and LaoisToday aims to be reflective of that for the Laois community at home and abroad.
"From the start we applied a mantra of three words – Quality, Lively, Fun. Everything we do we aspire to that, be it the stories we have, the ads we carry or the people we have with us."
Praising the people central to the success – Alan Hartnett, David Power, Julie Anne Miller and Siun Lennon – he also thanked various community and sports groups for the welcome they have given LaoisToday throughout the county – and to the businesses and bodies who have placed their trust in LaoisToday by advertising.
"And we look forward to working with many other businesses," he added.
He also thanked his family members for their support – his parents Tony and Mary, brother Niall and sisters Jenny and Julie – as well as Peter and Elsie Cummins, Emily's parents.
"Without Emily's backing, though, this project would never have got off the ground. I hope your faith in my ability to pull it off is justified.
"William is two-and-a-half and we have another on the way before Christmas – I hope LaoisToday is a family business that they can be very proud of."
Anne Marie Kelly from Midlands 103 was the MC for the event which incorporated a fun Game Show between a host of well known Laois personalities. It was won by Portarlington sisters Aisling O'Neill and Janet Bennett, who have made quite a name for themselves while taking over the LaoisToday Snapchat in recent times.
A number of local food and drink producers were also in attendance giving samples while there was a display of a variety of sports trophies won during the year including the Irish Grand National which was claimed by Laois horse Our Duke in April.
This wonderful set of images were captured by Alf Harvey.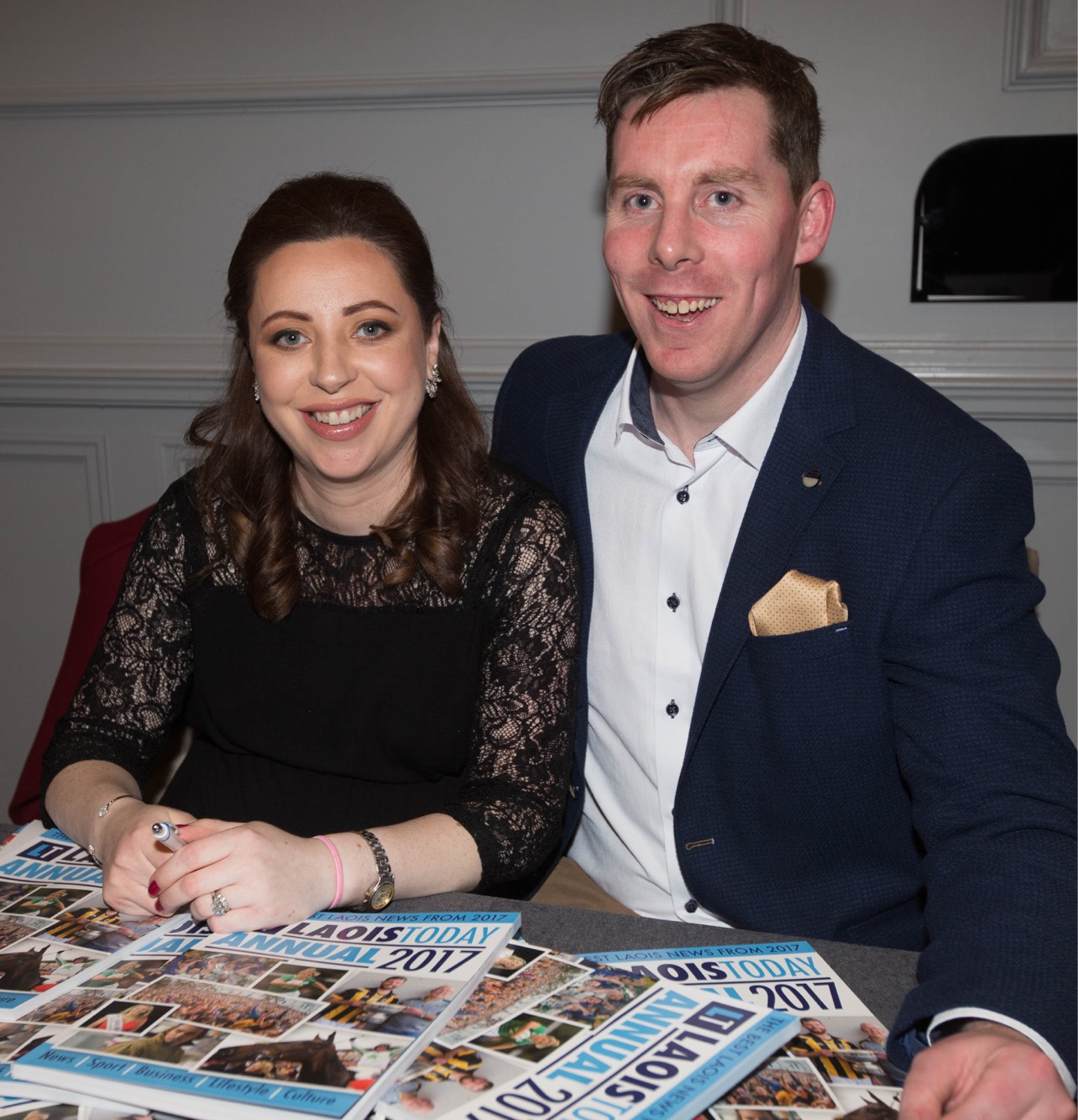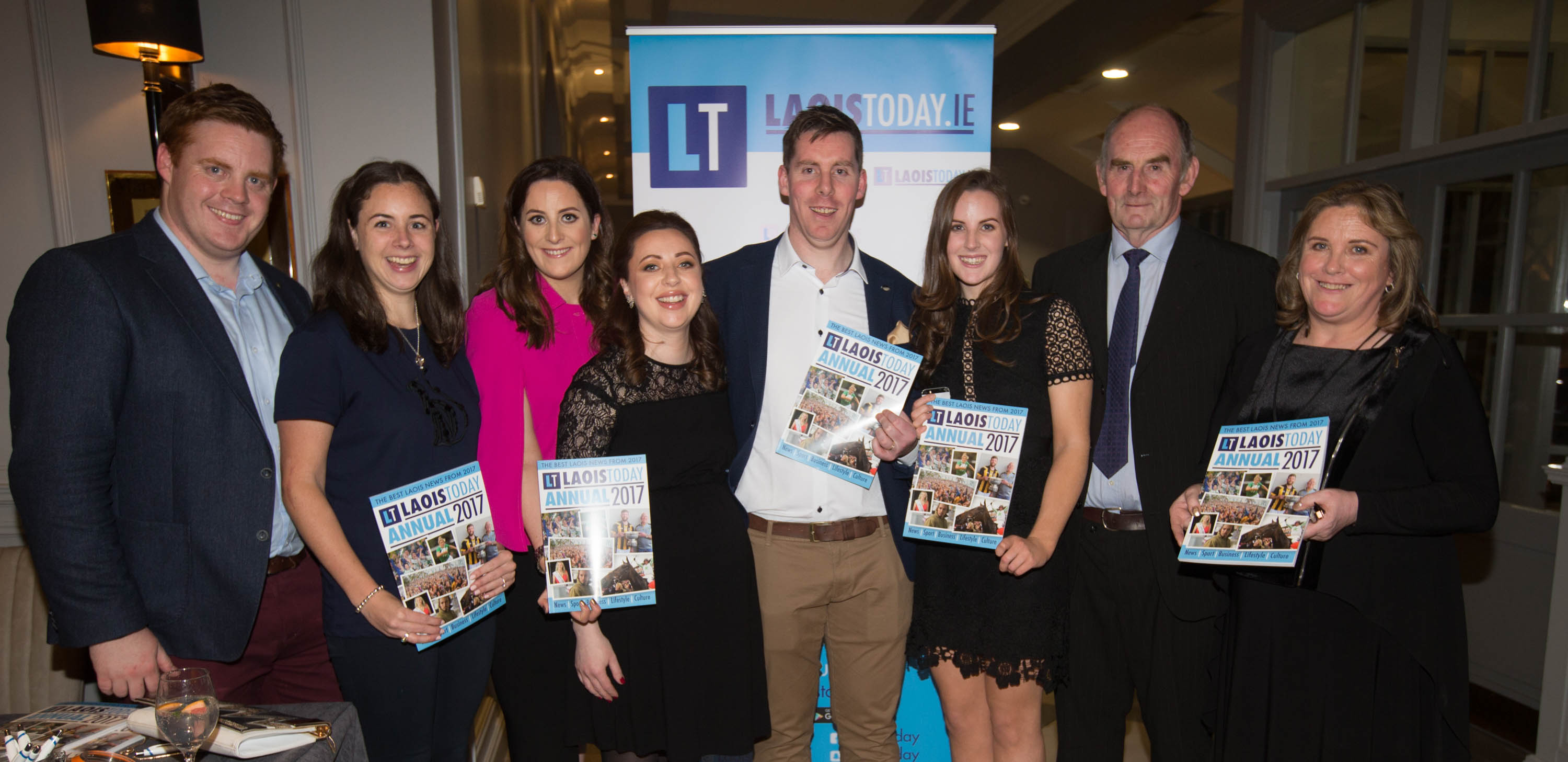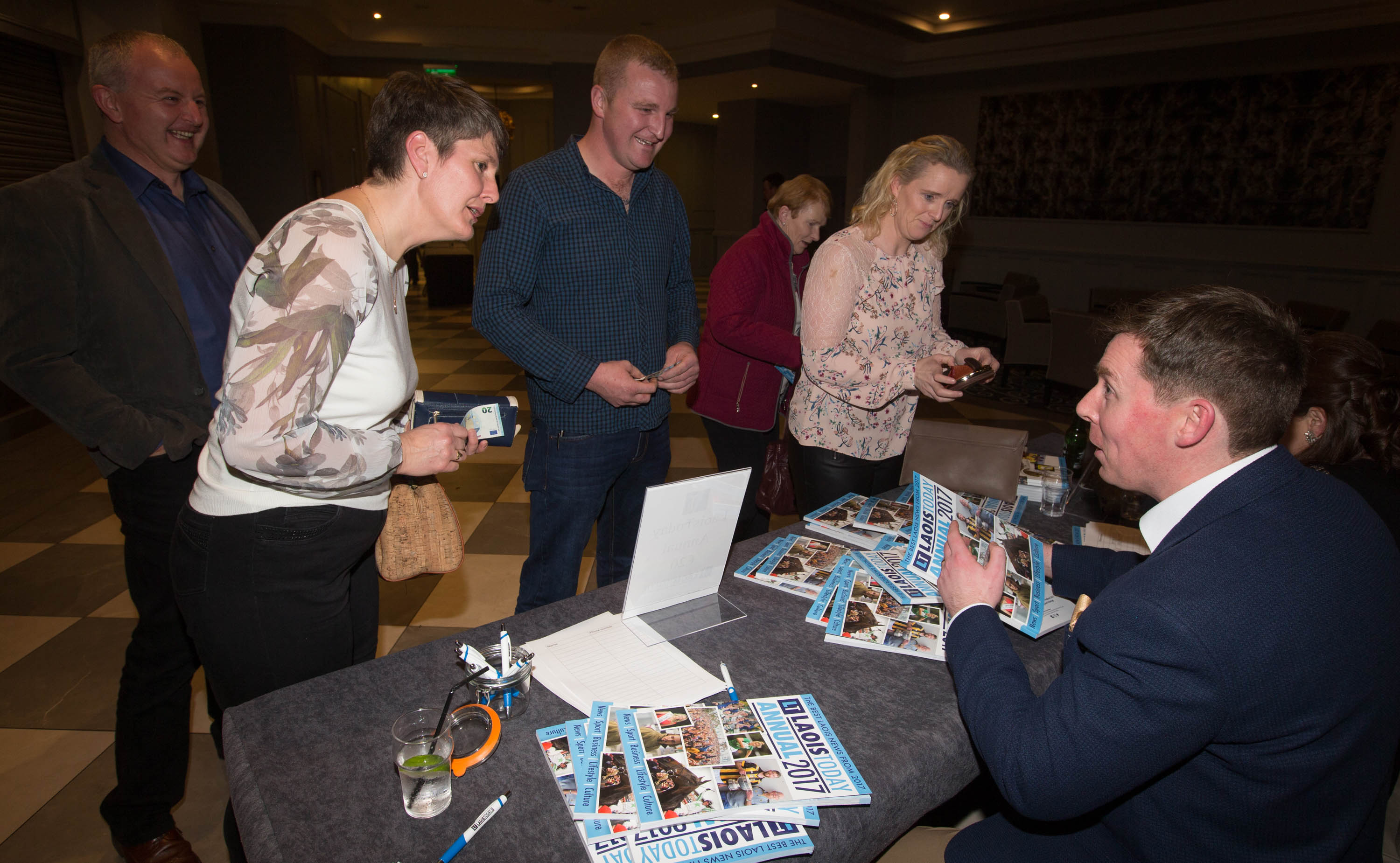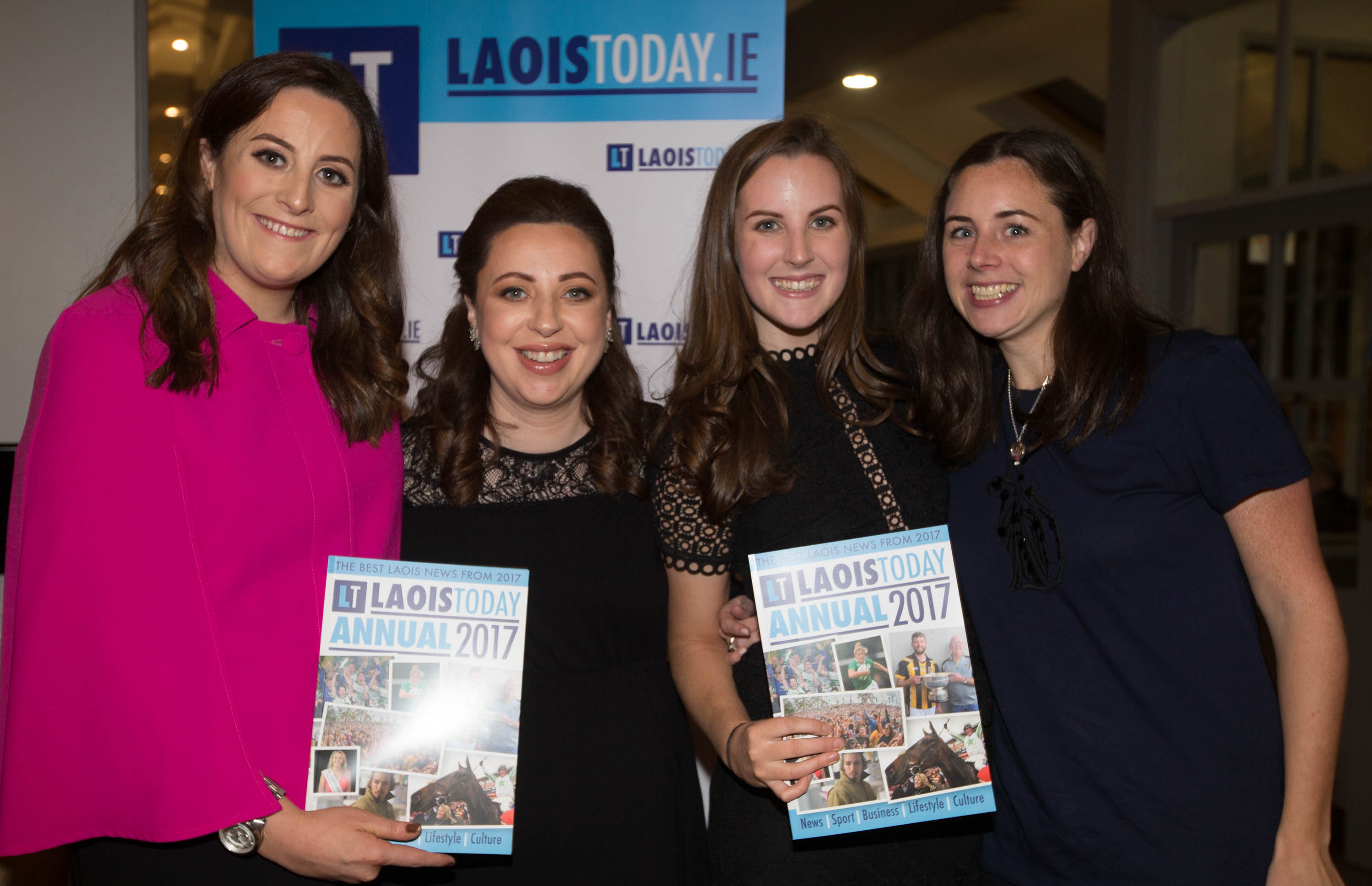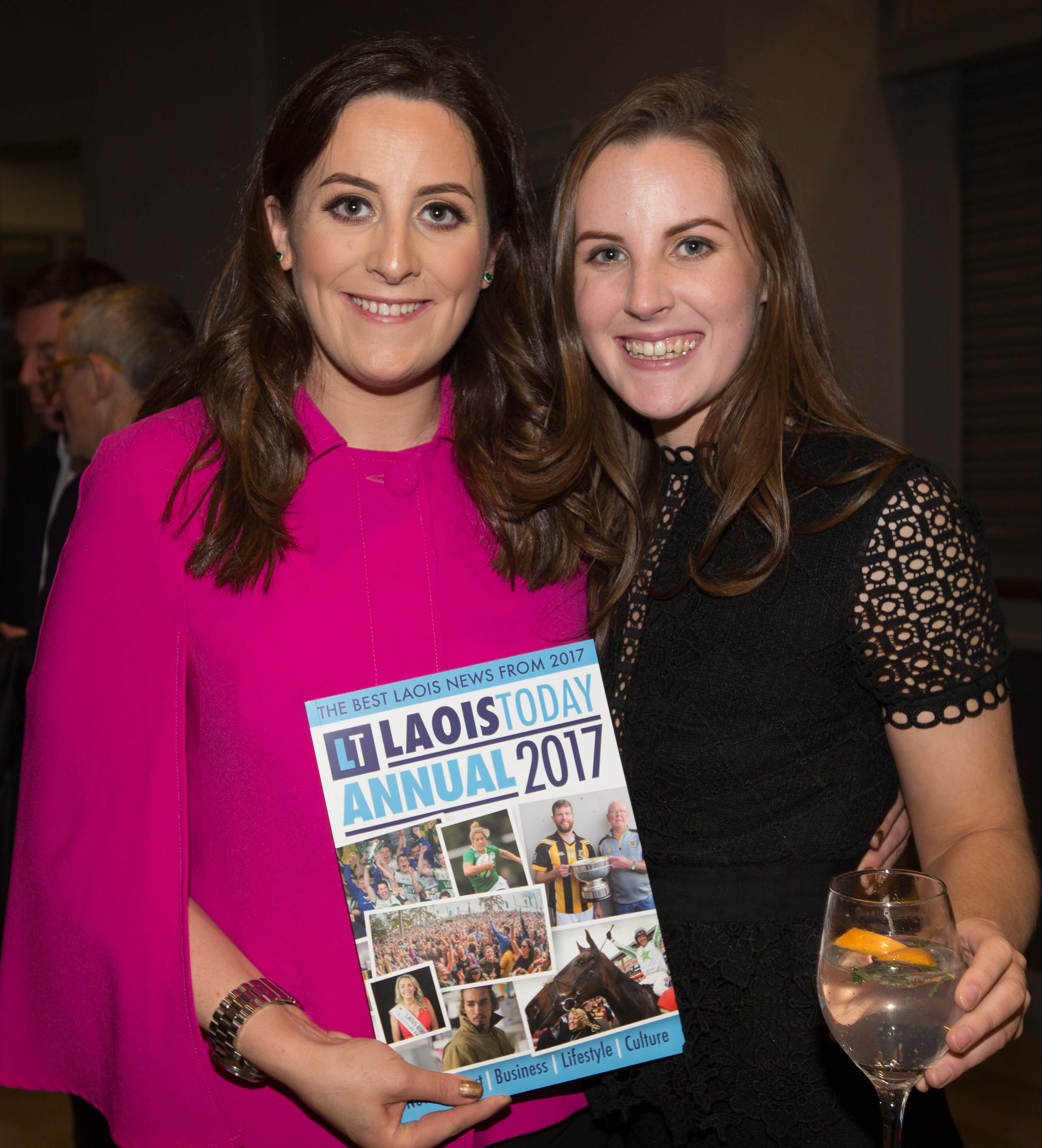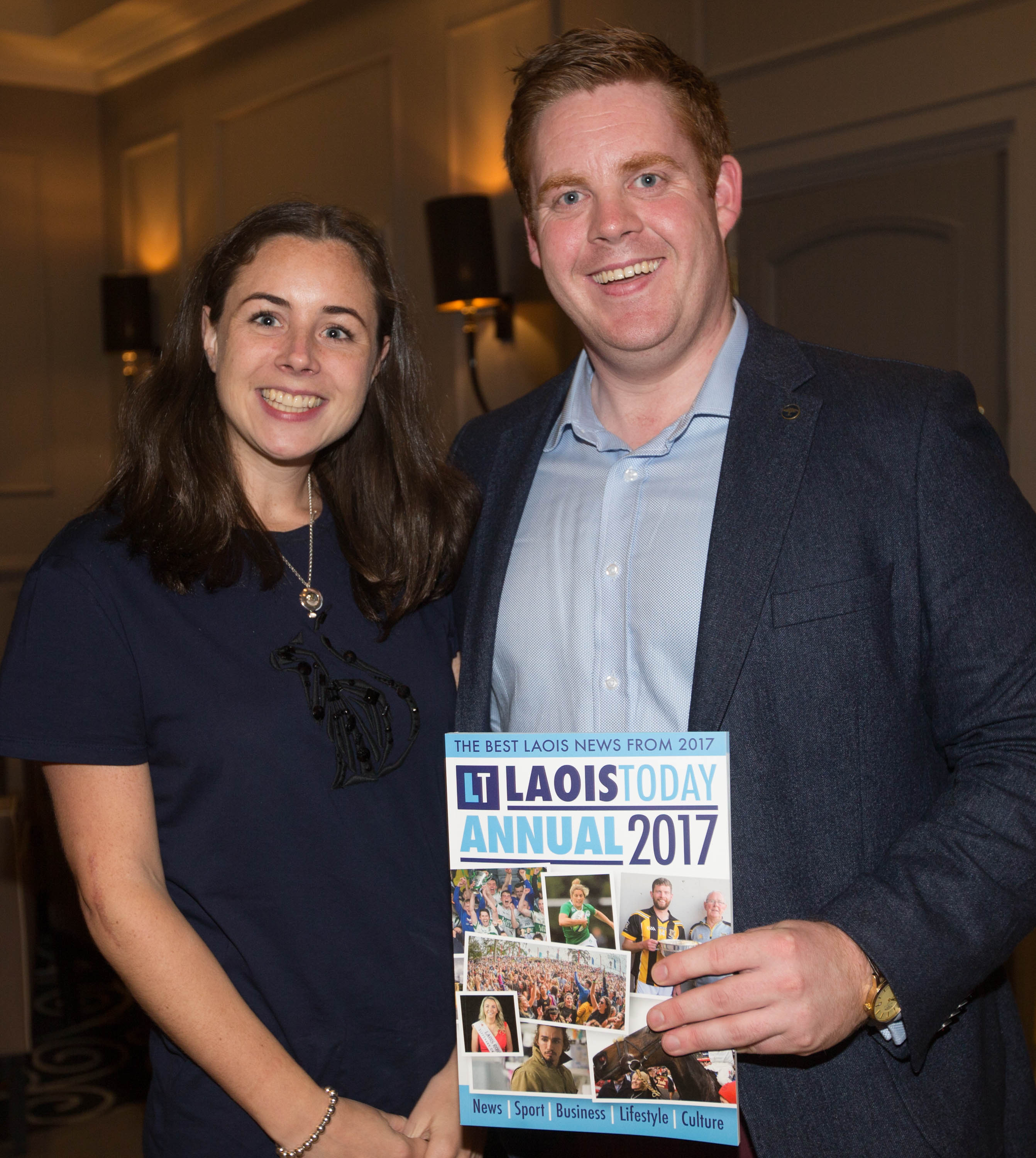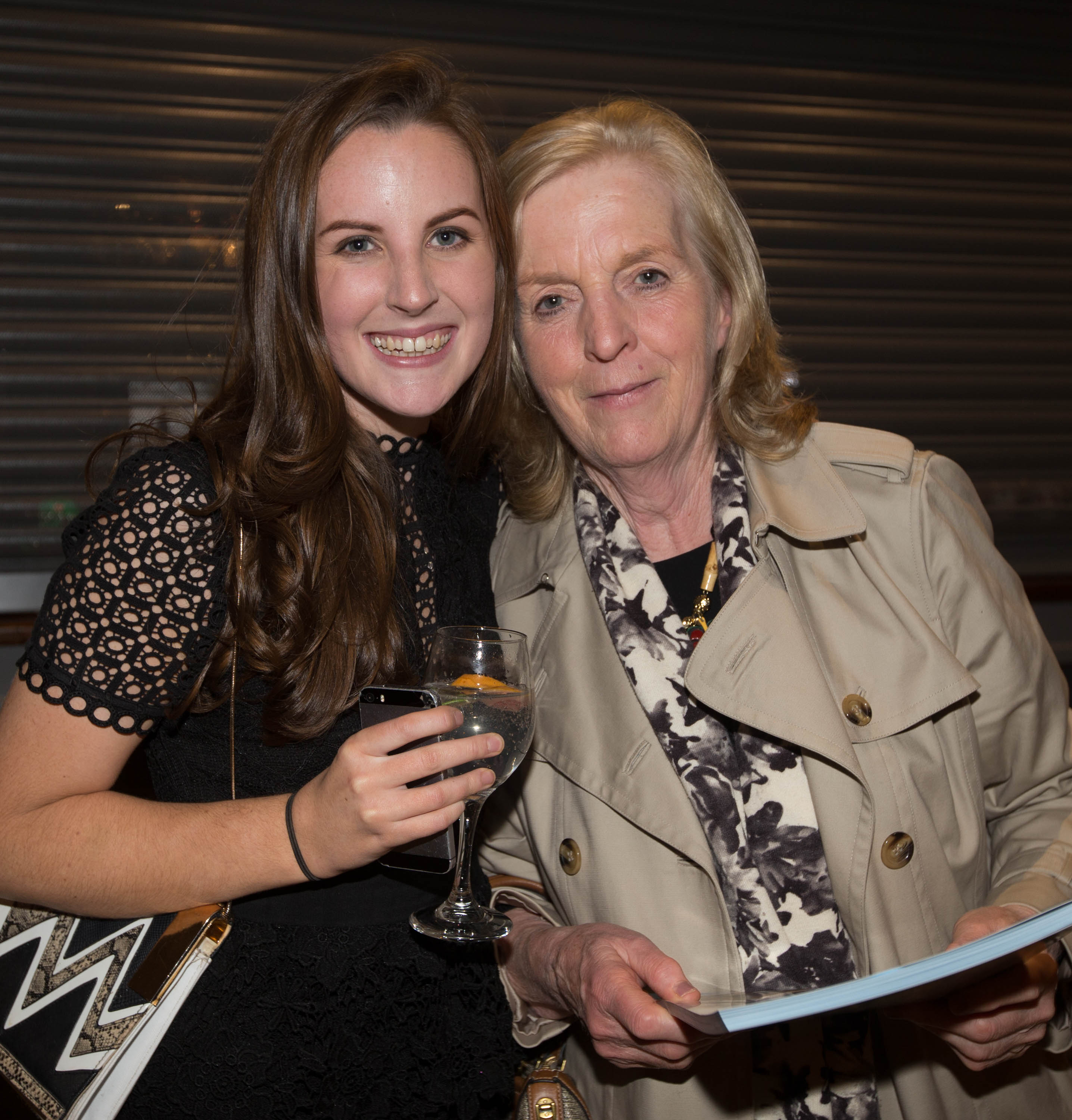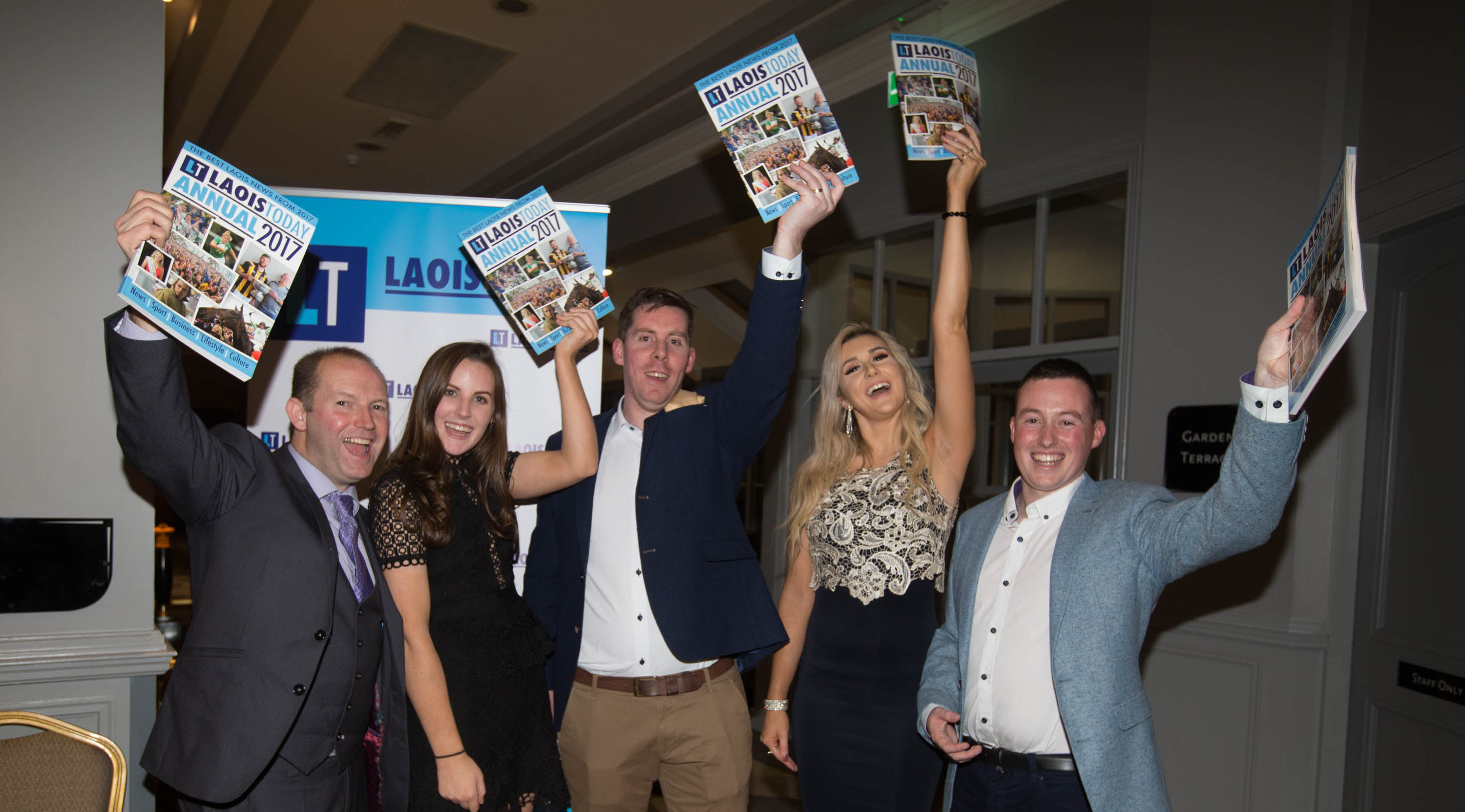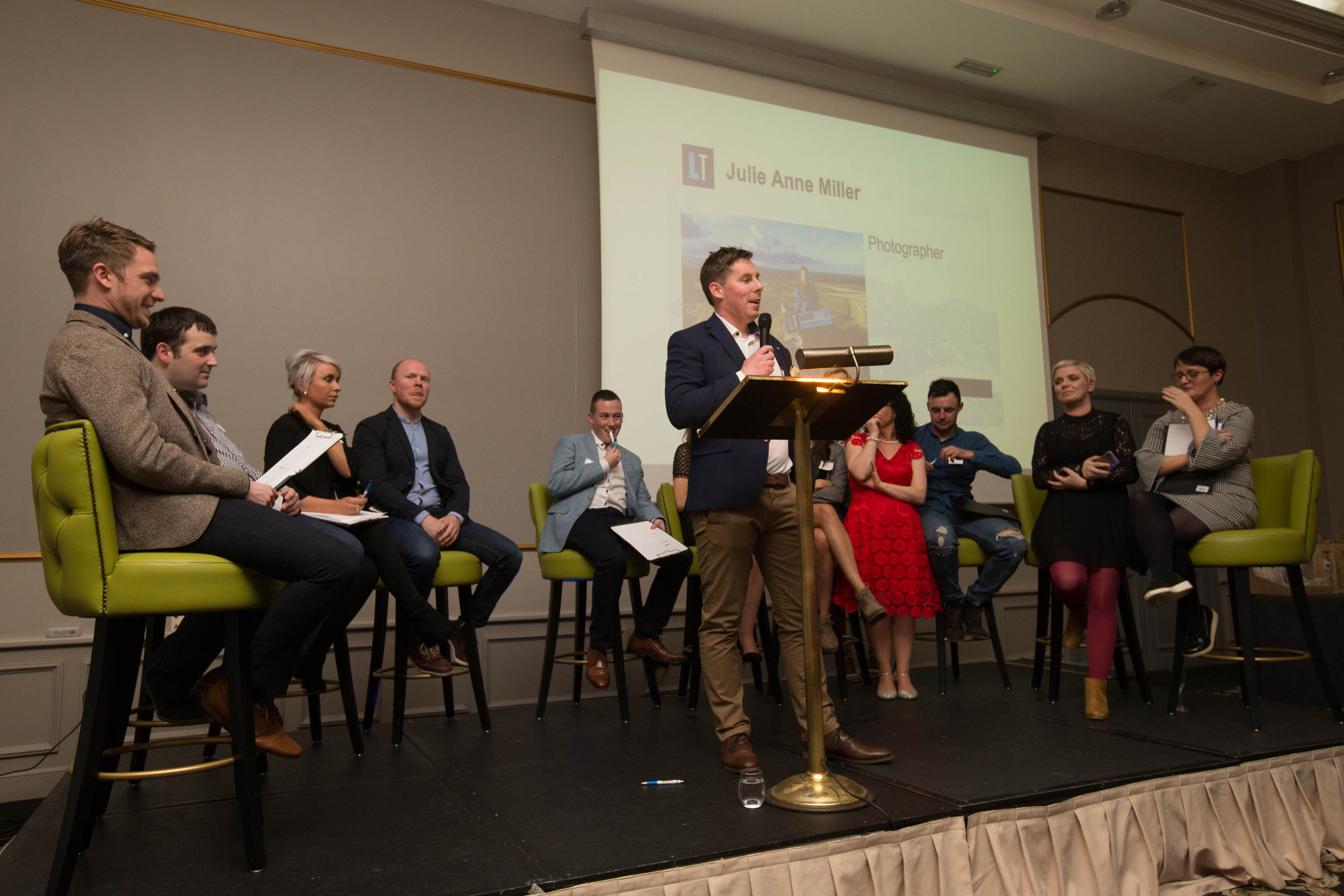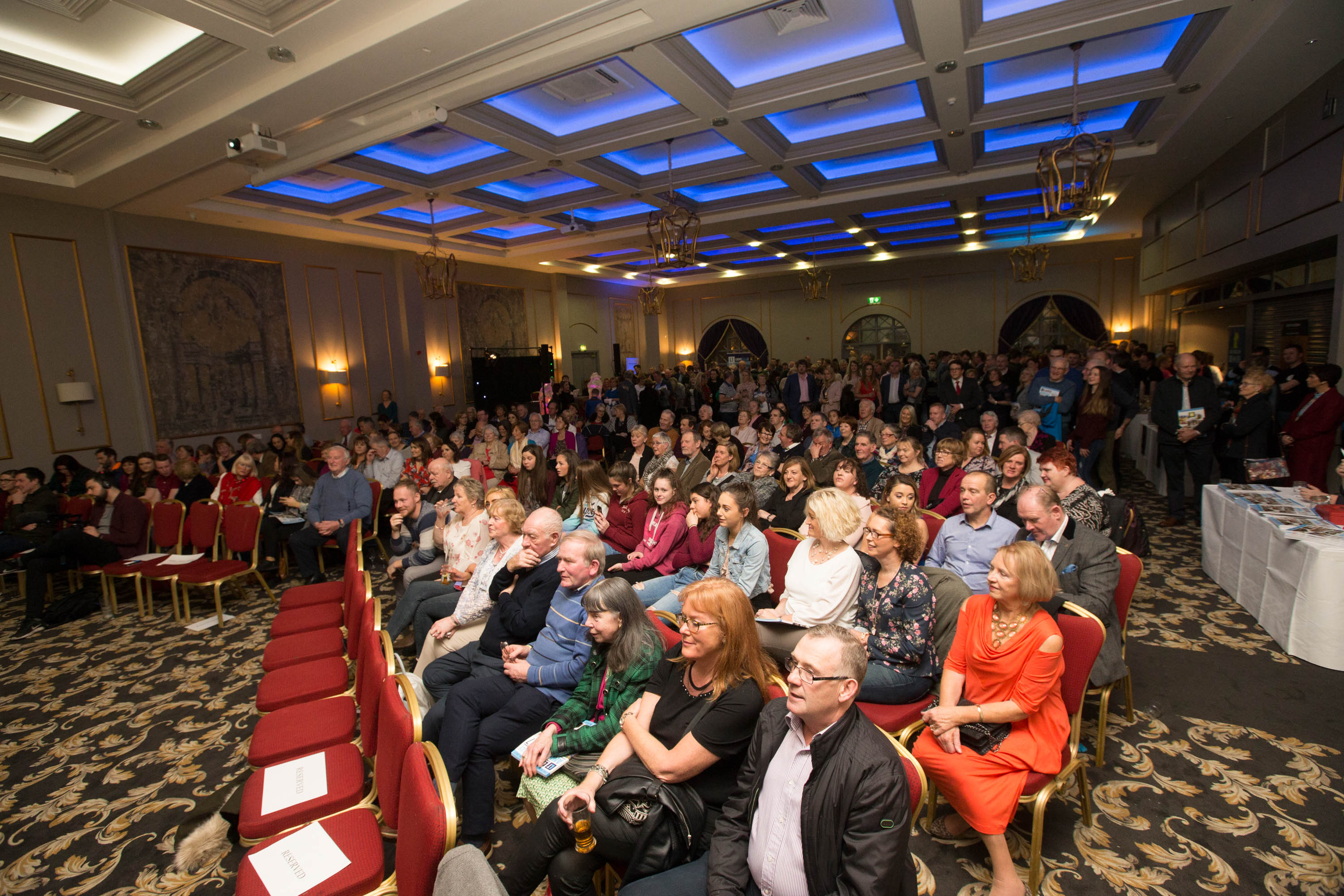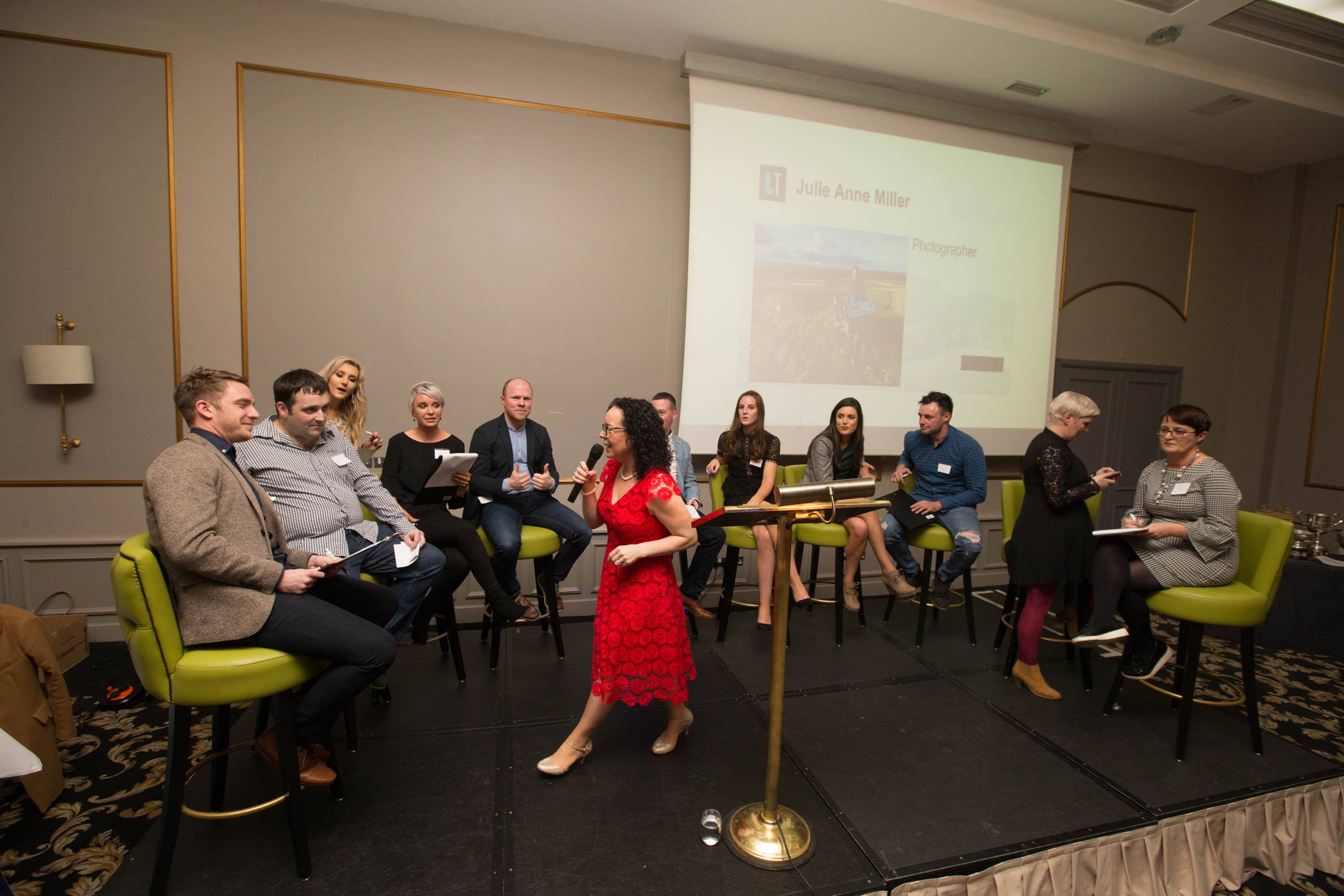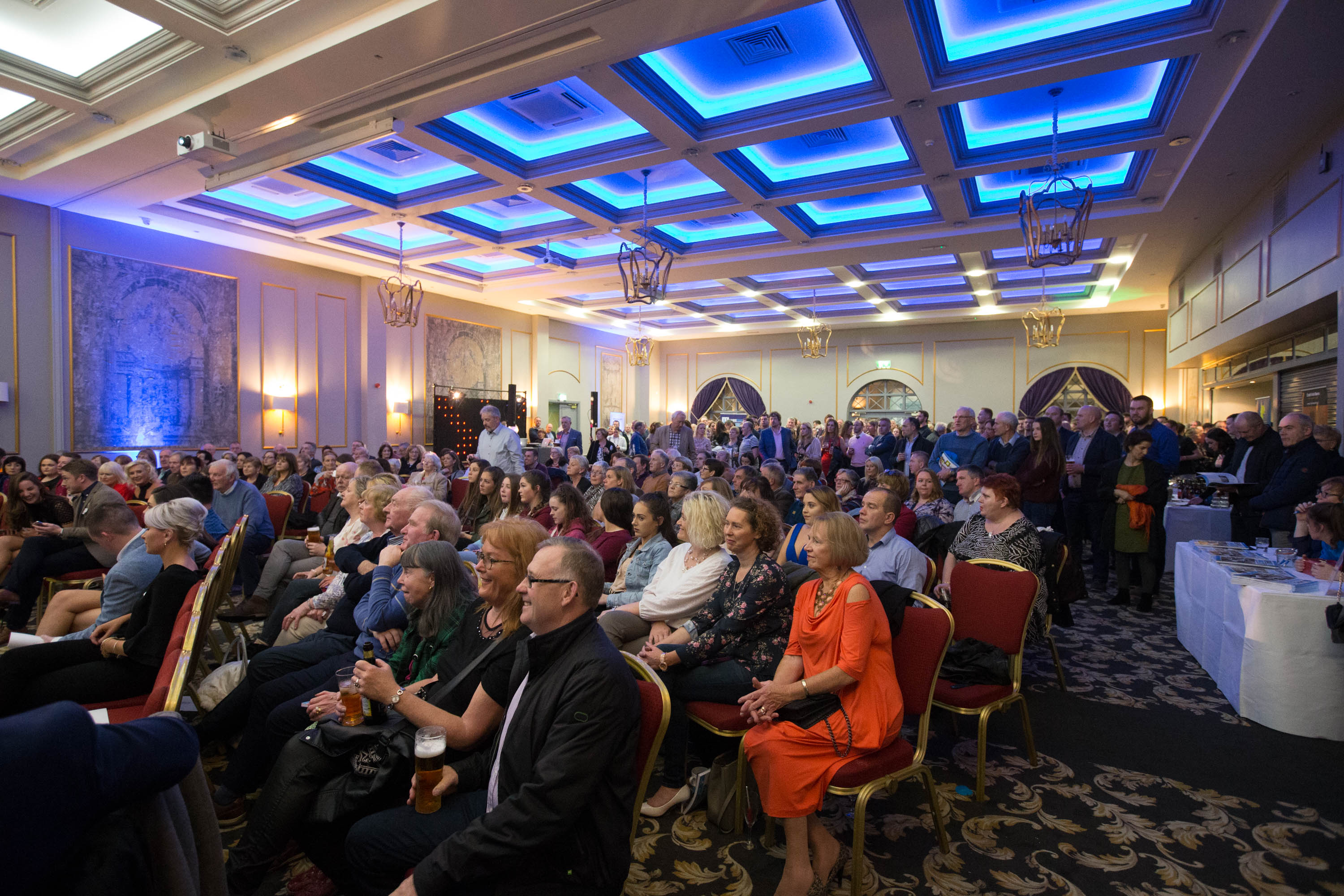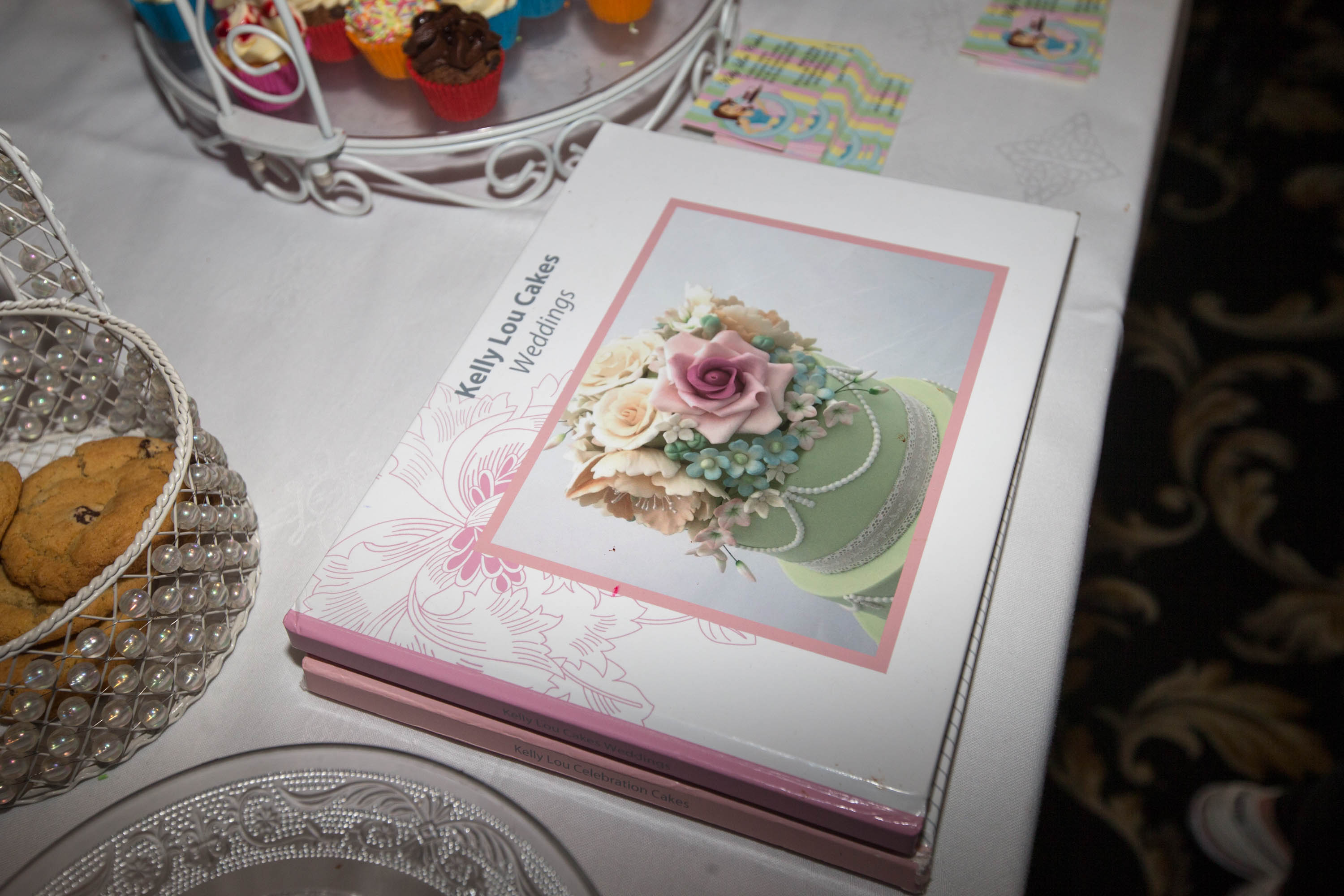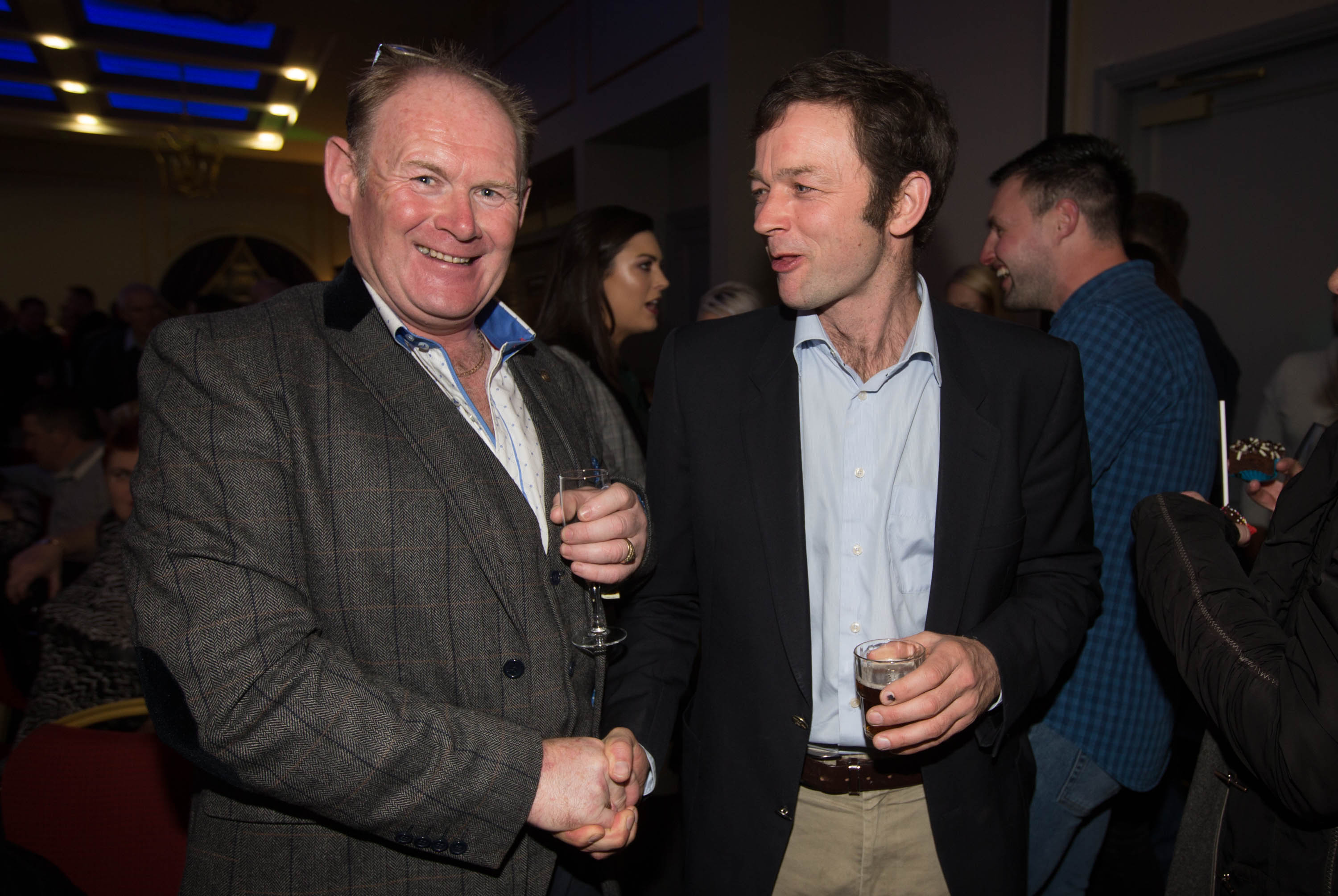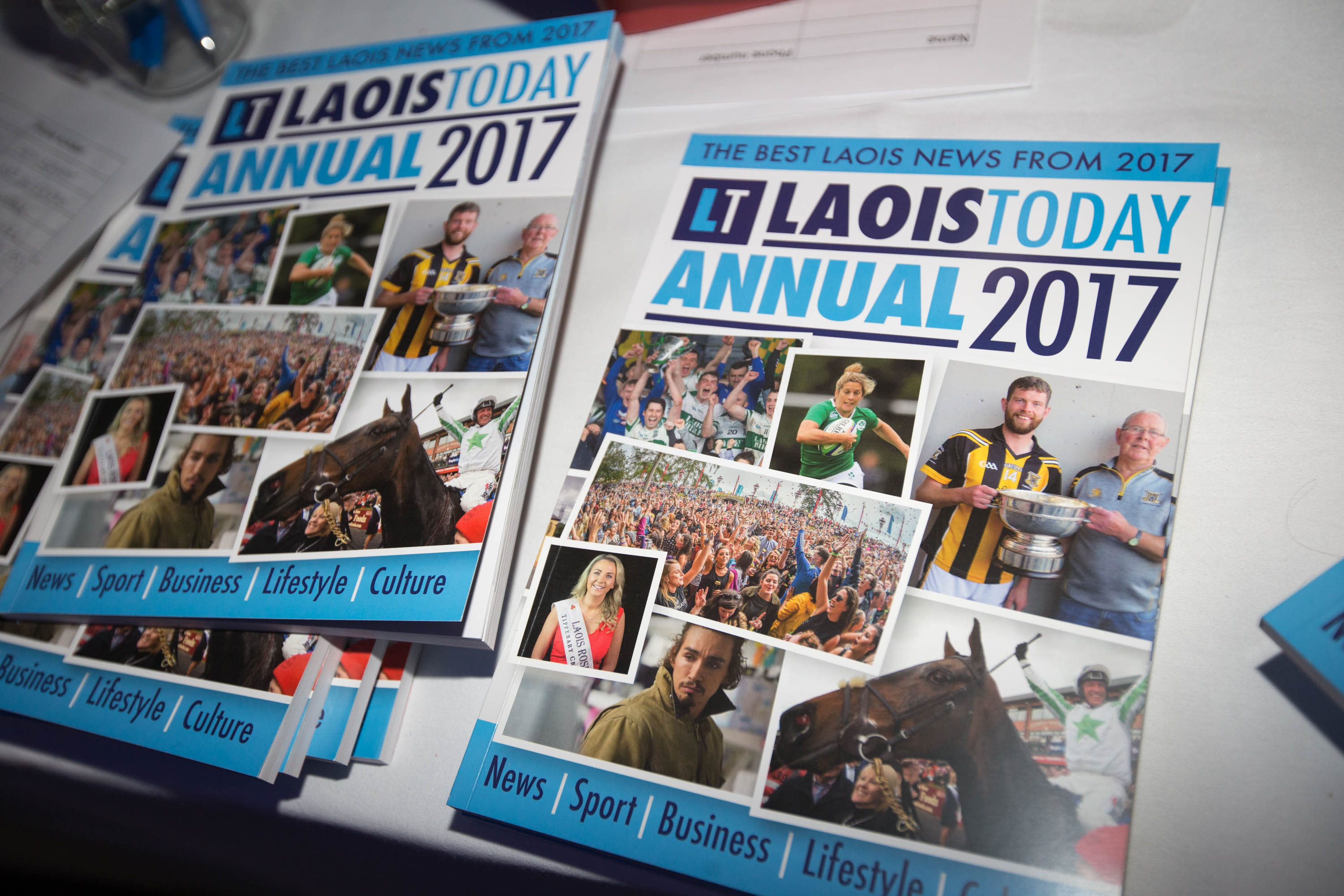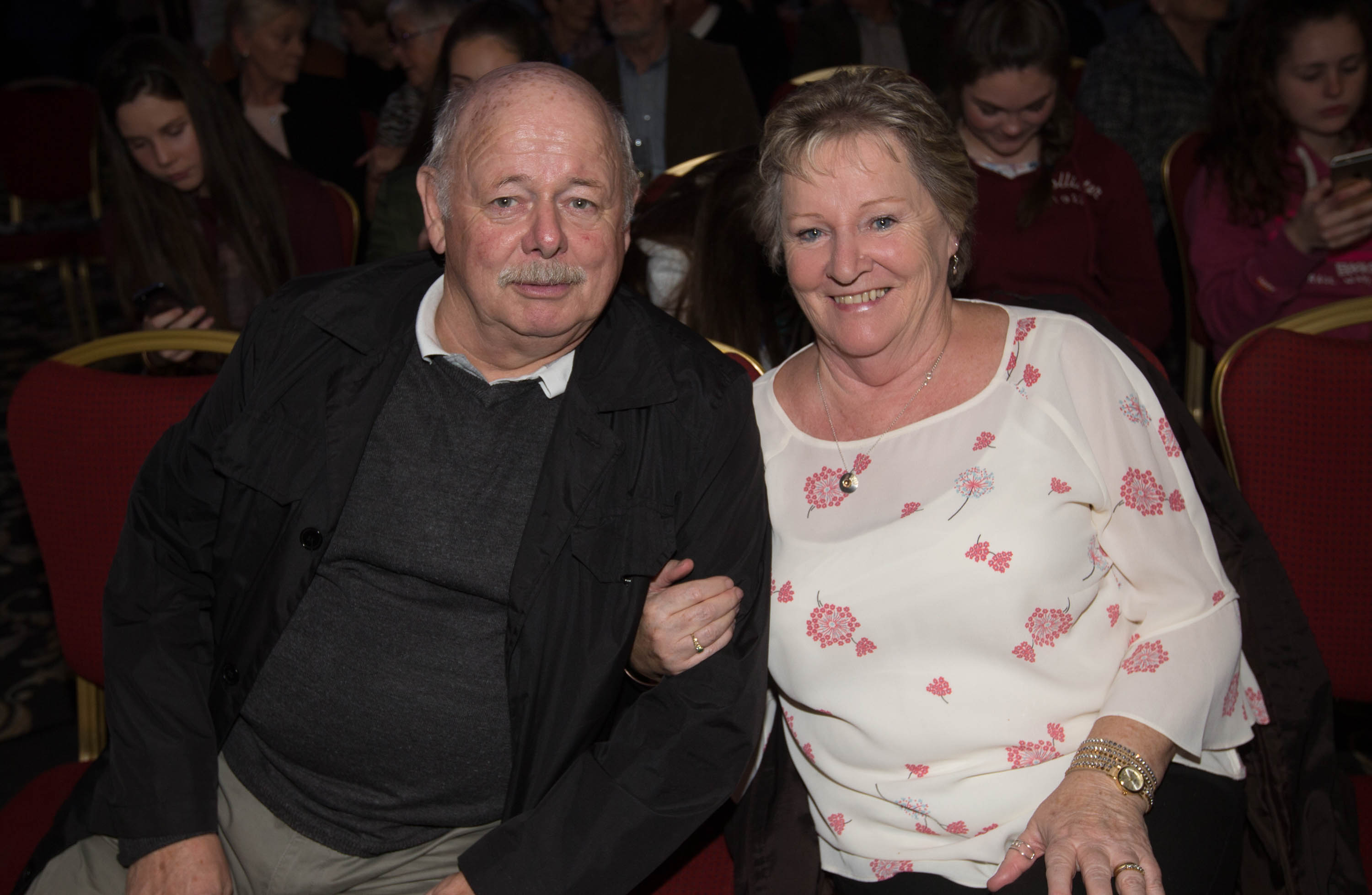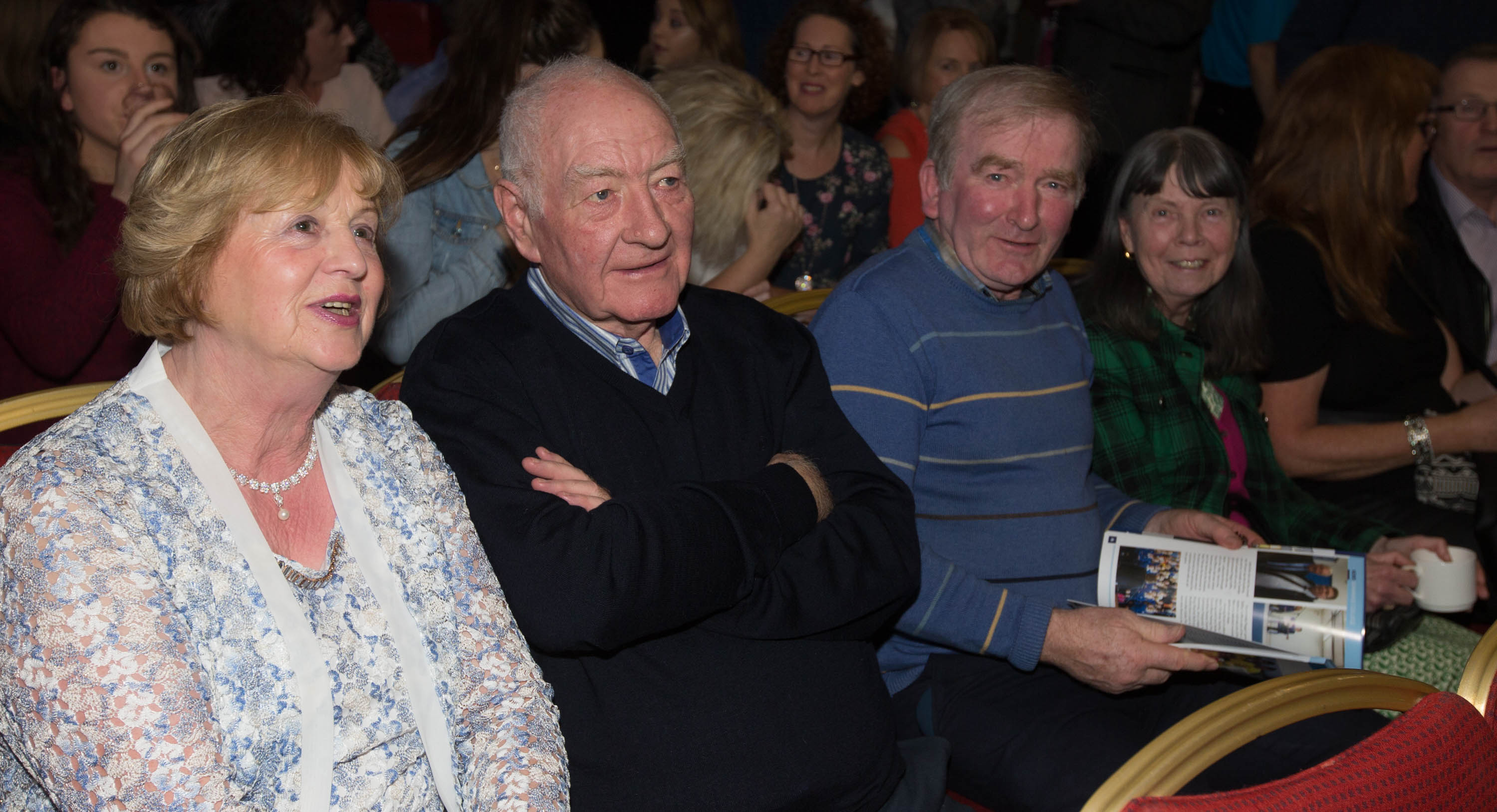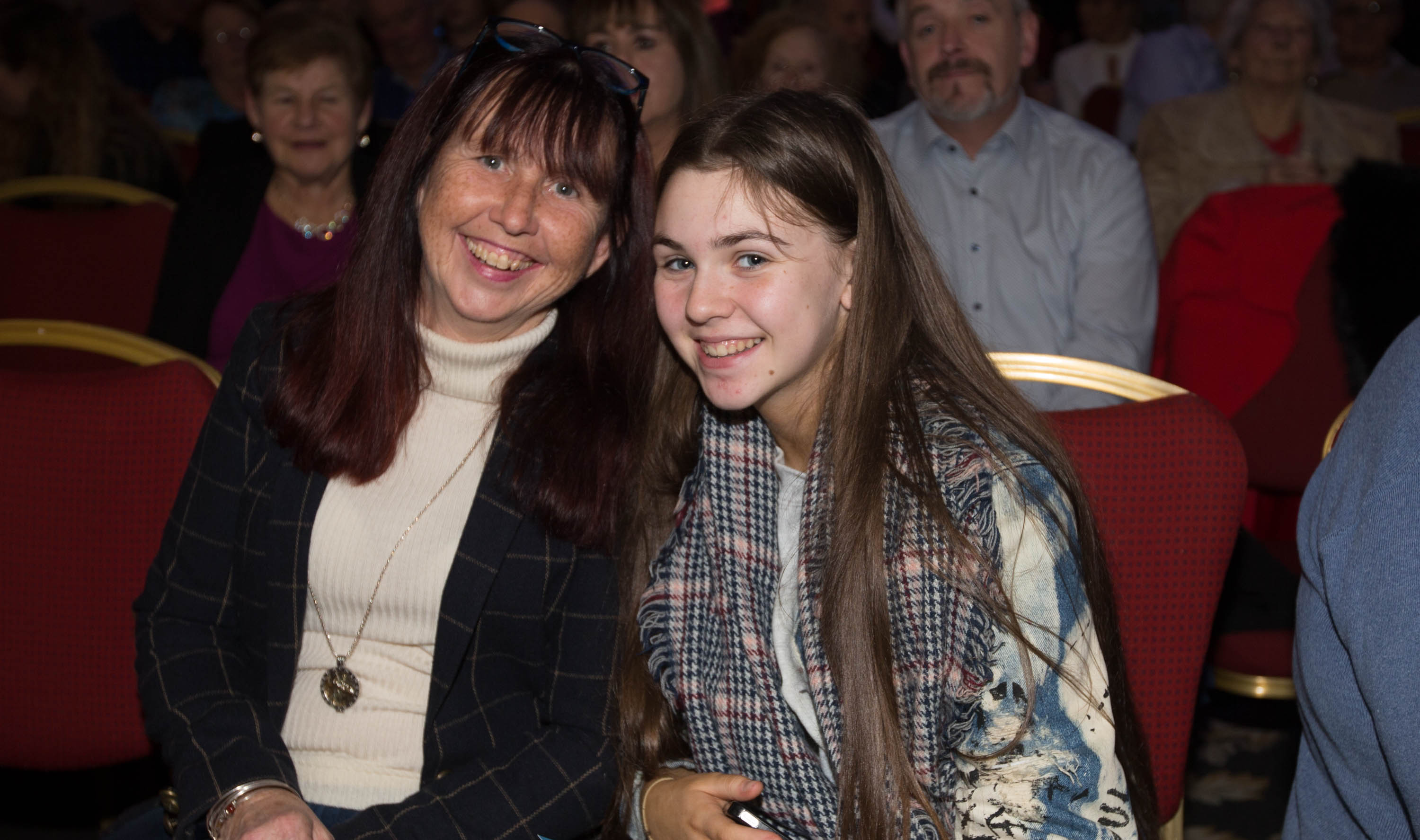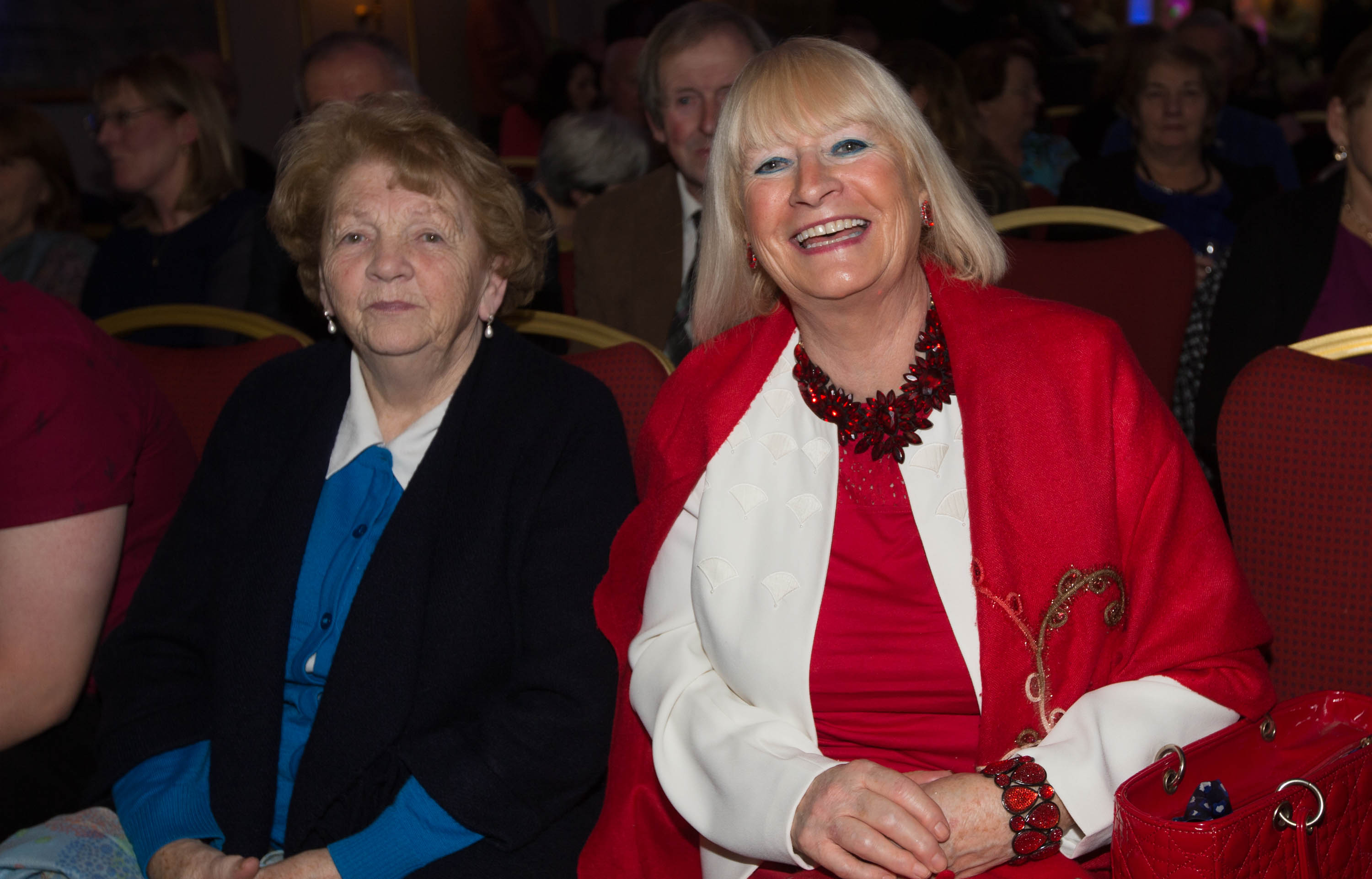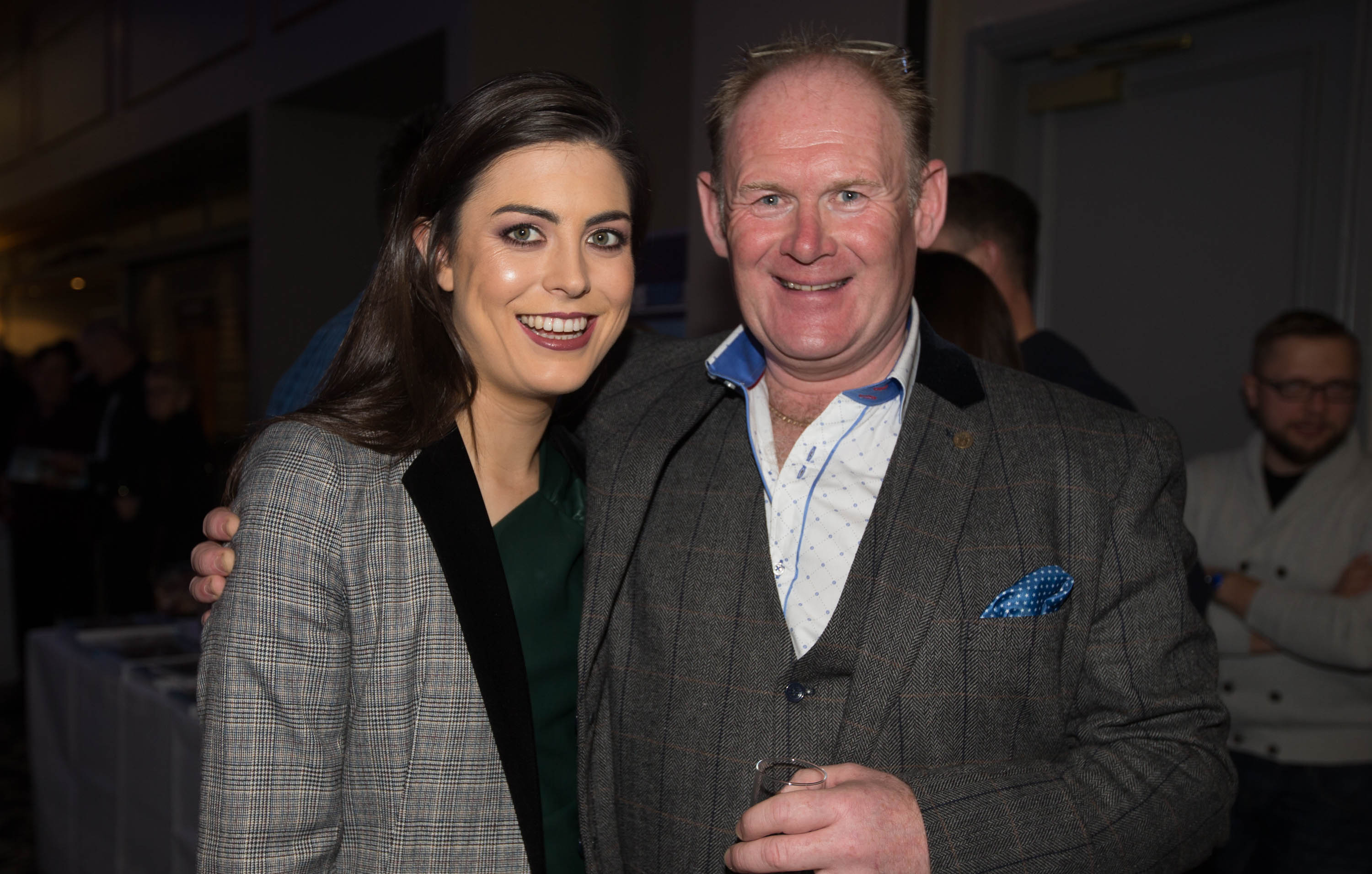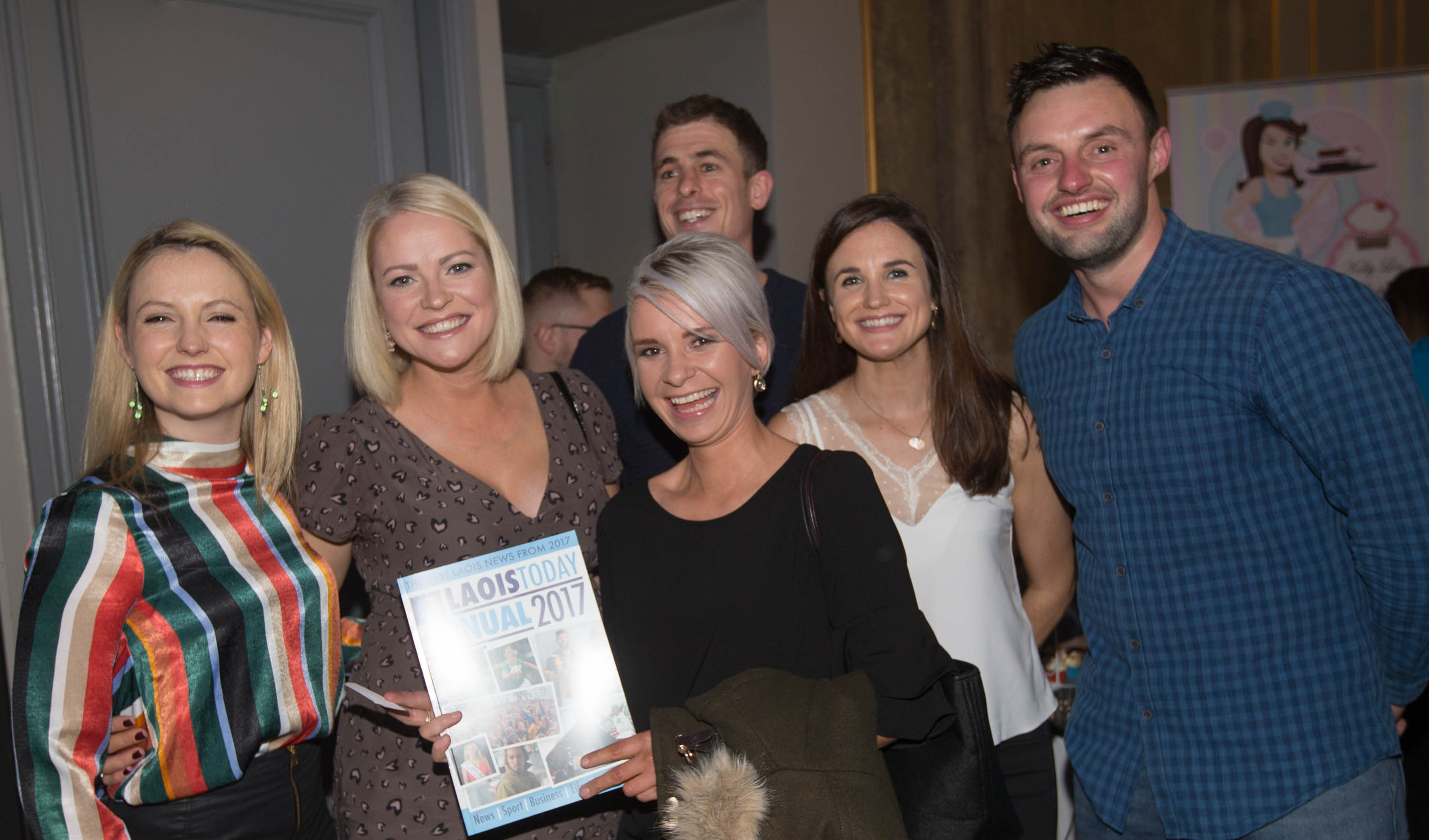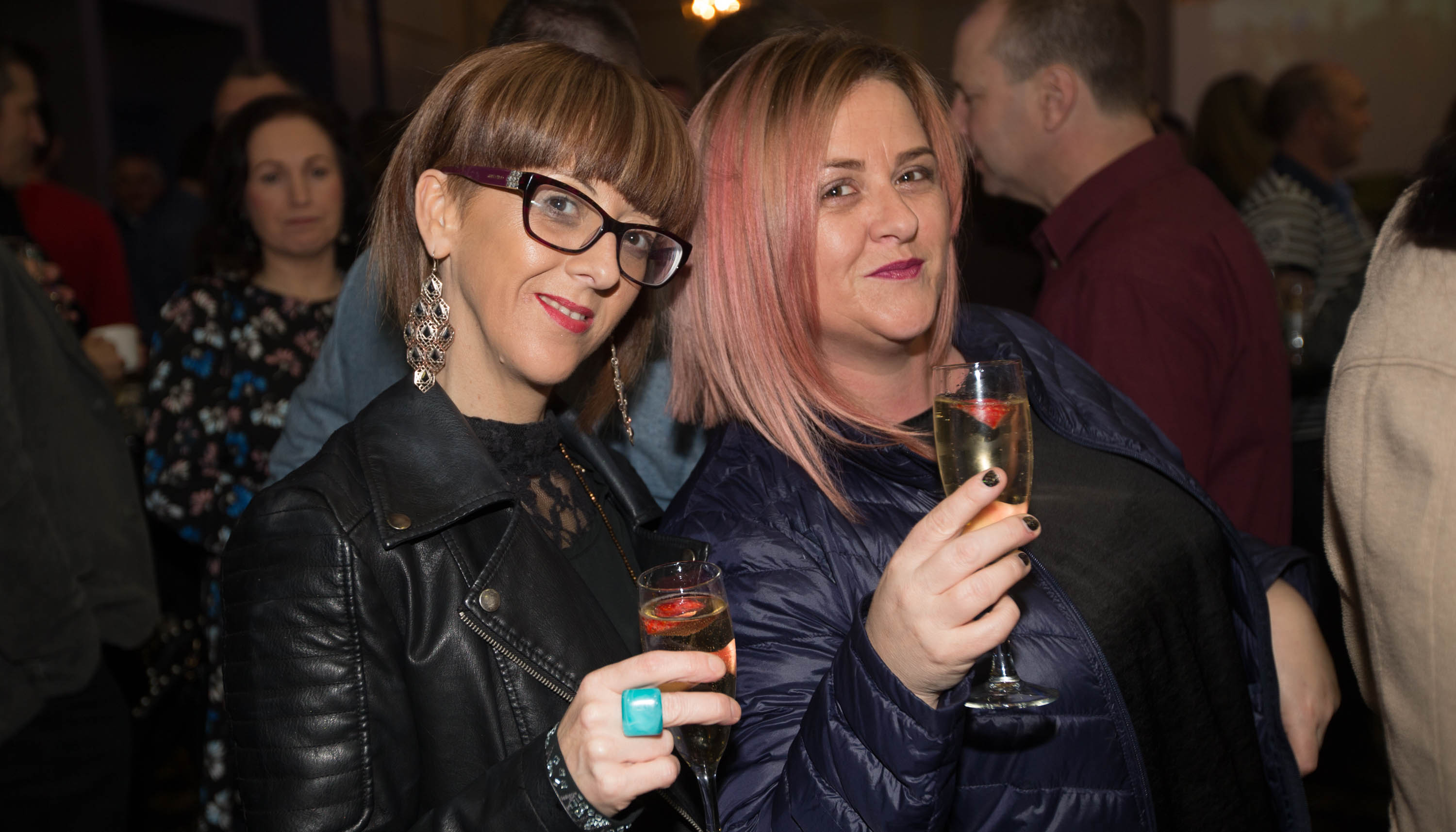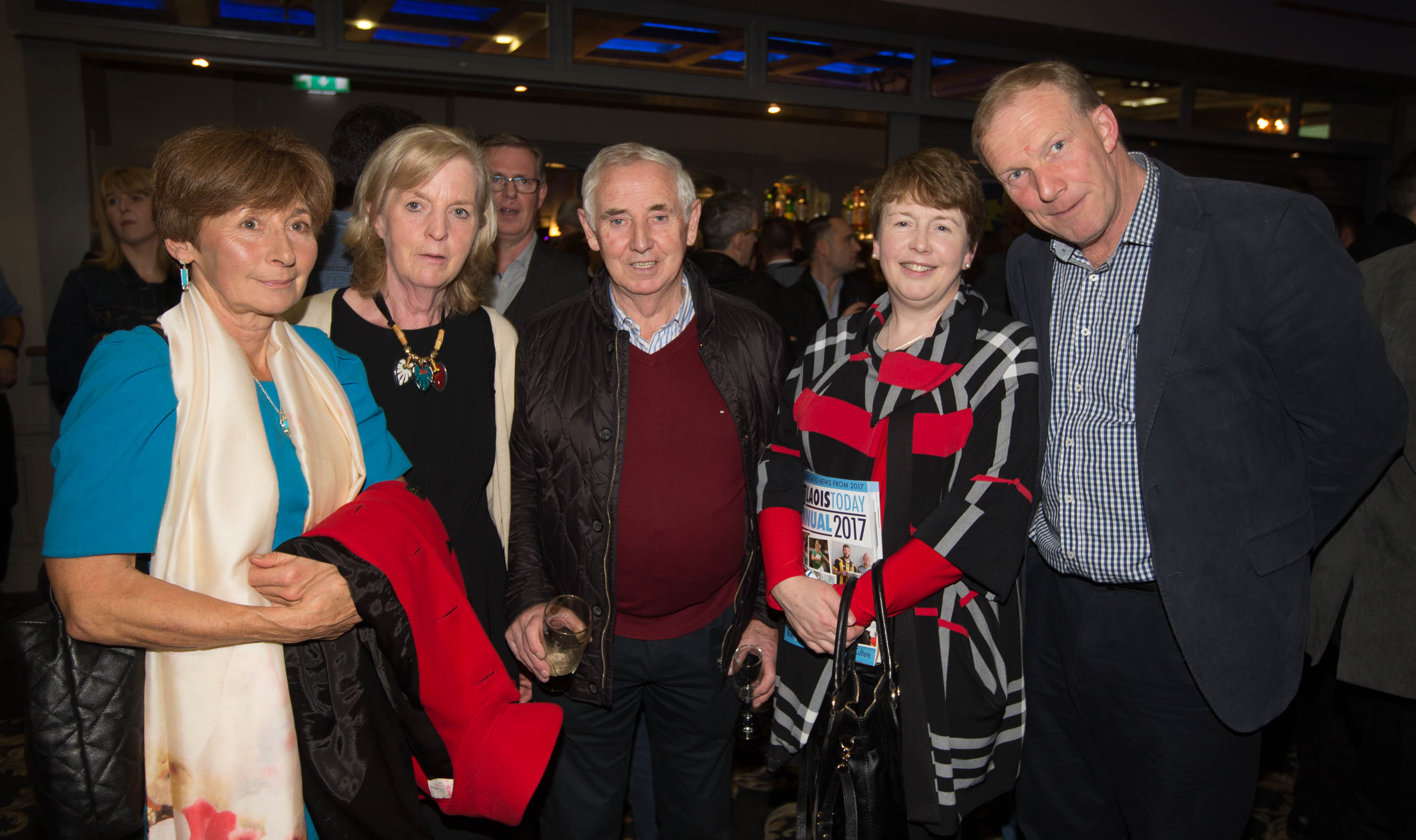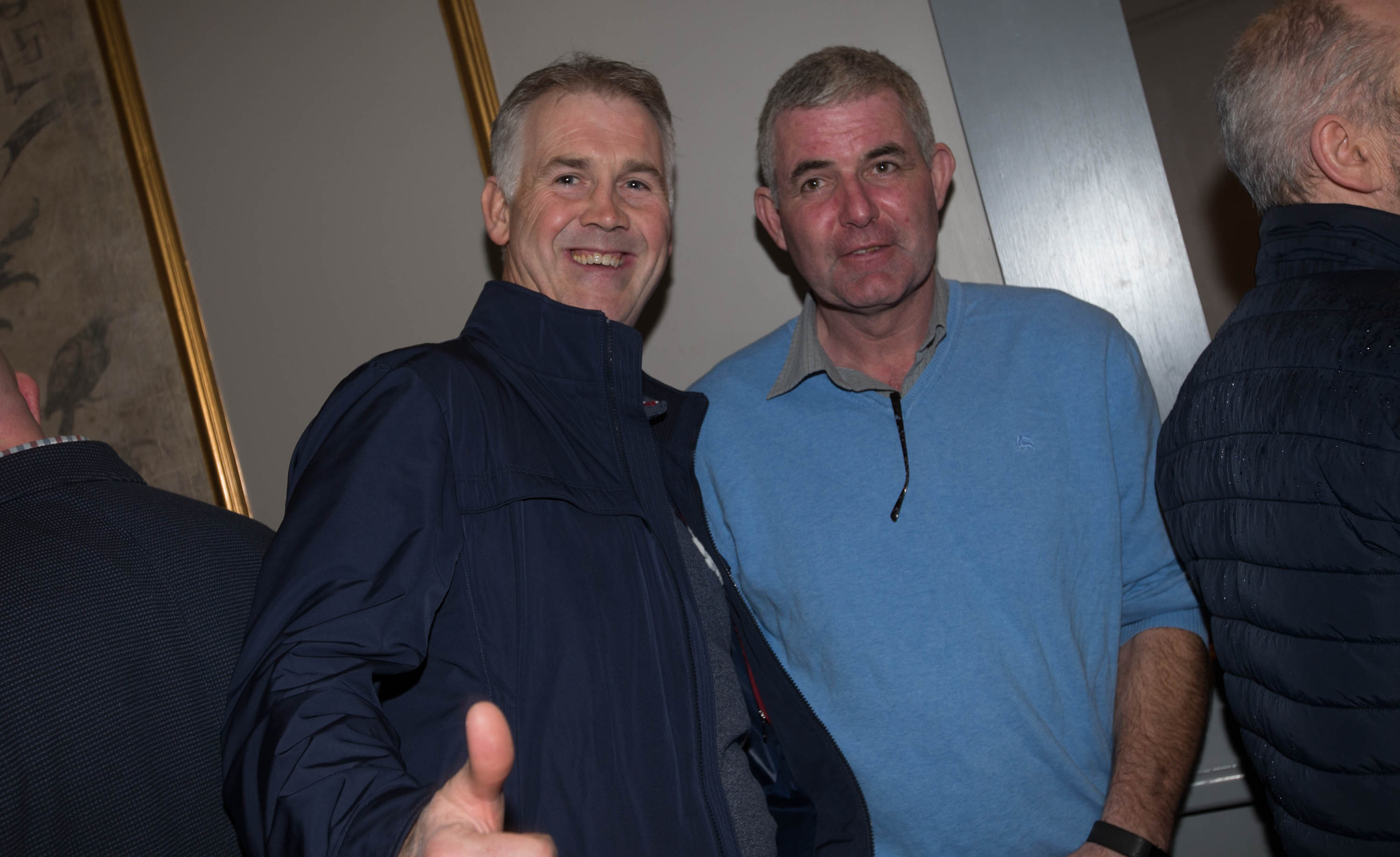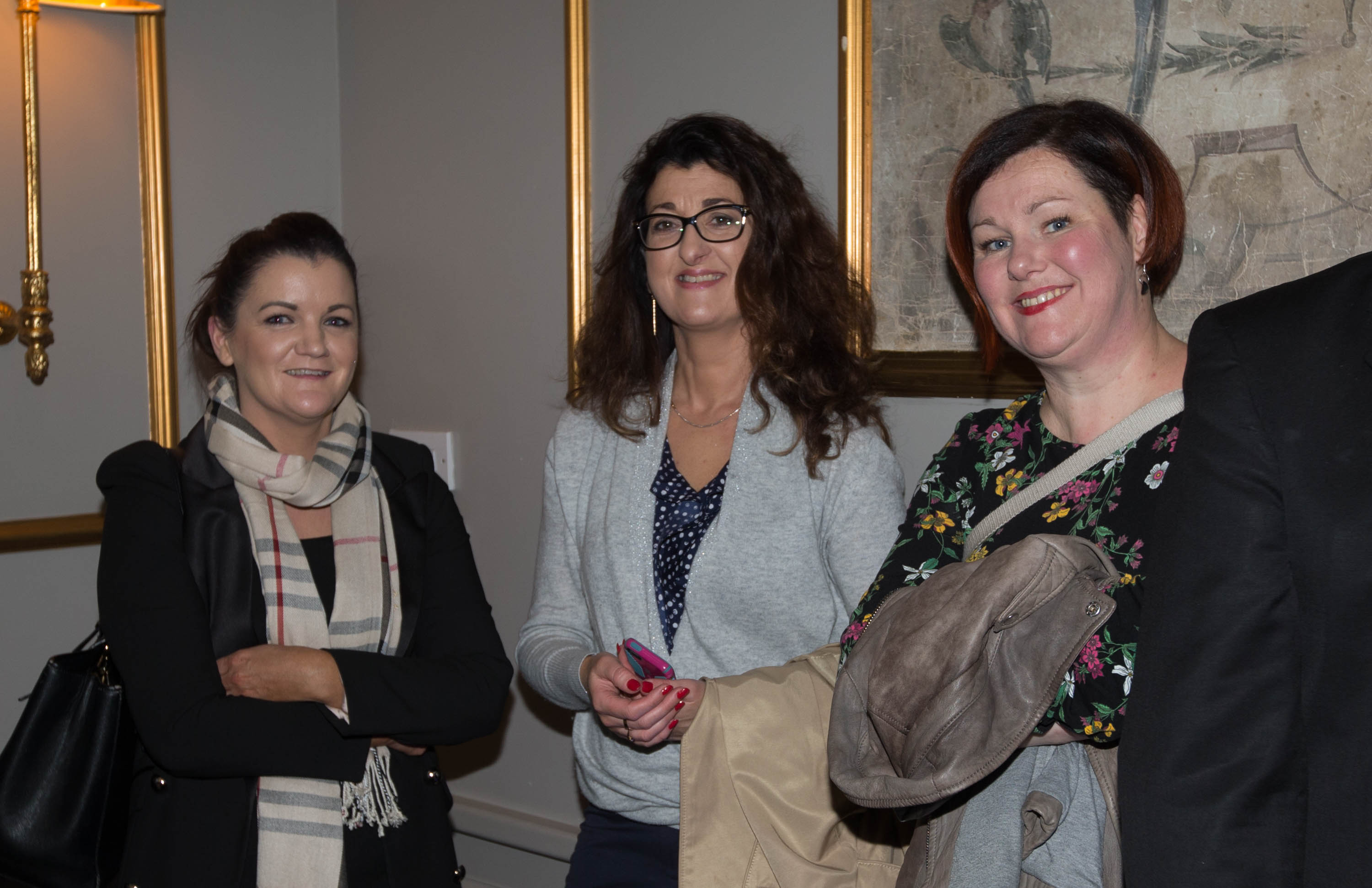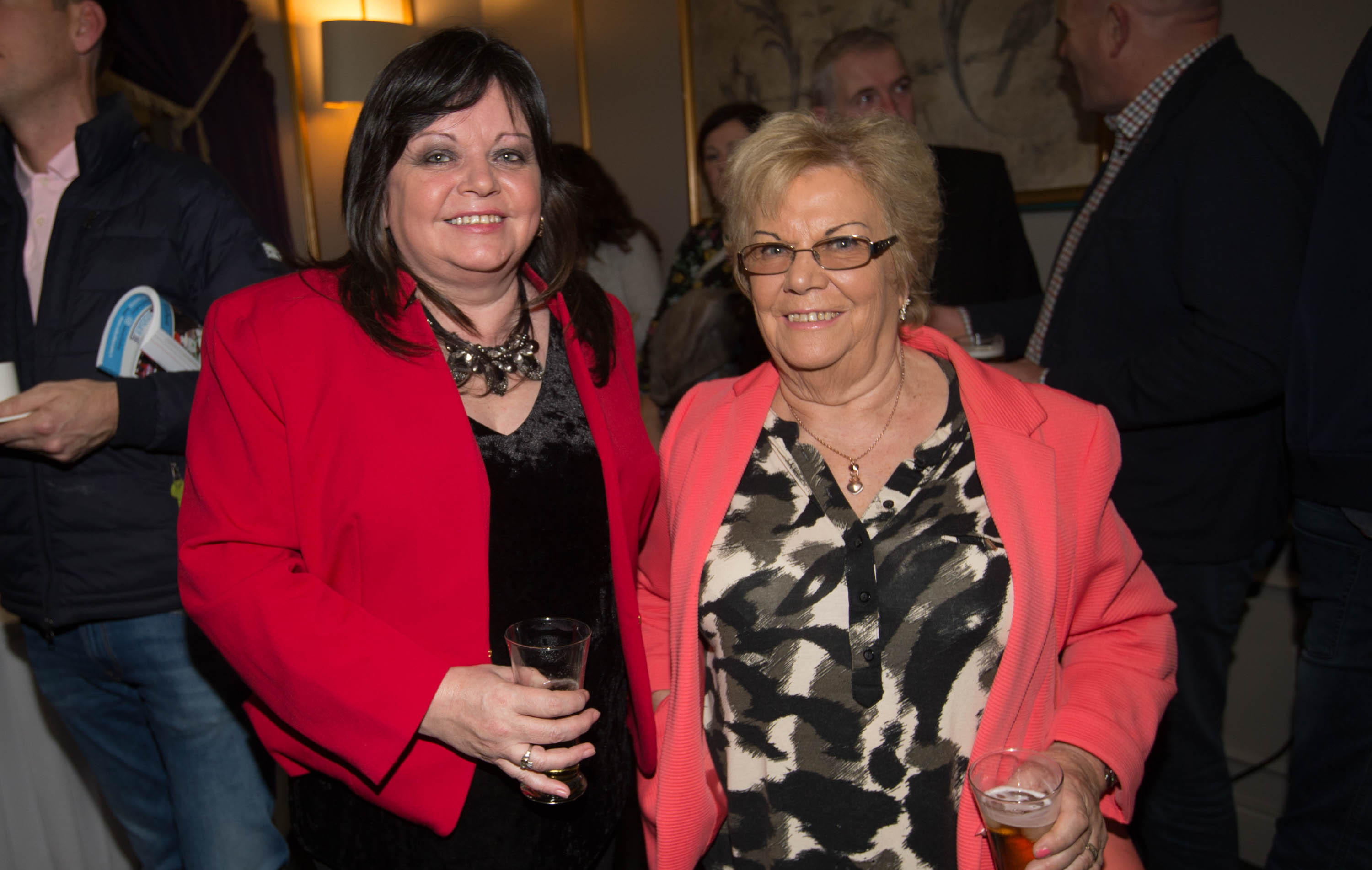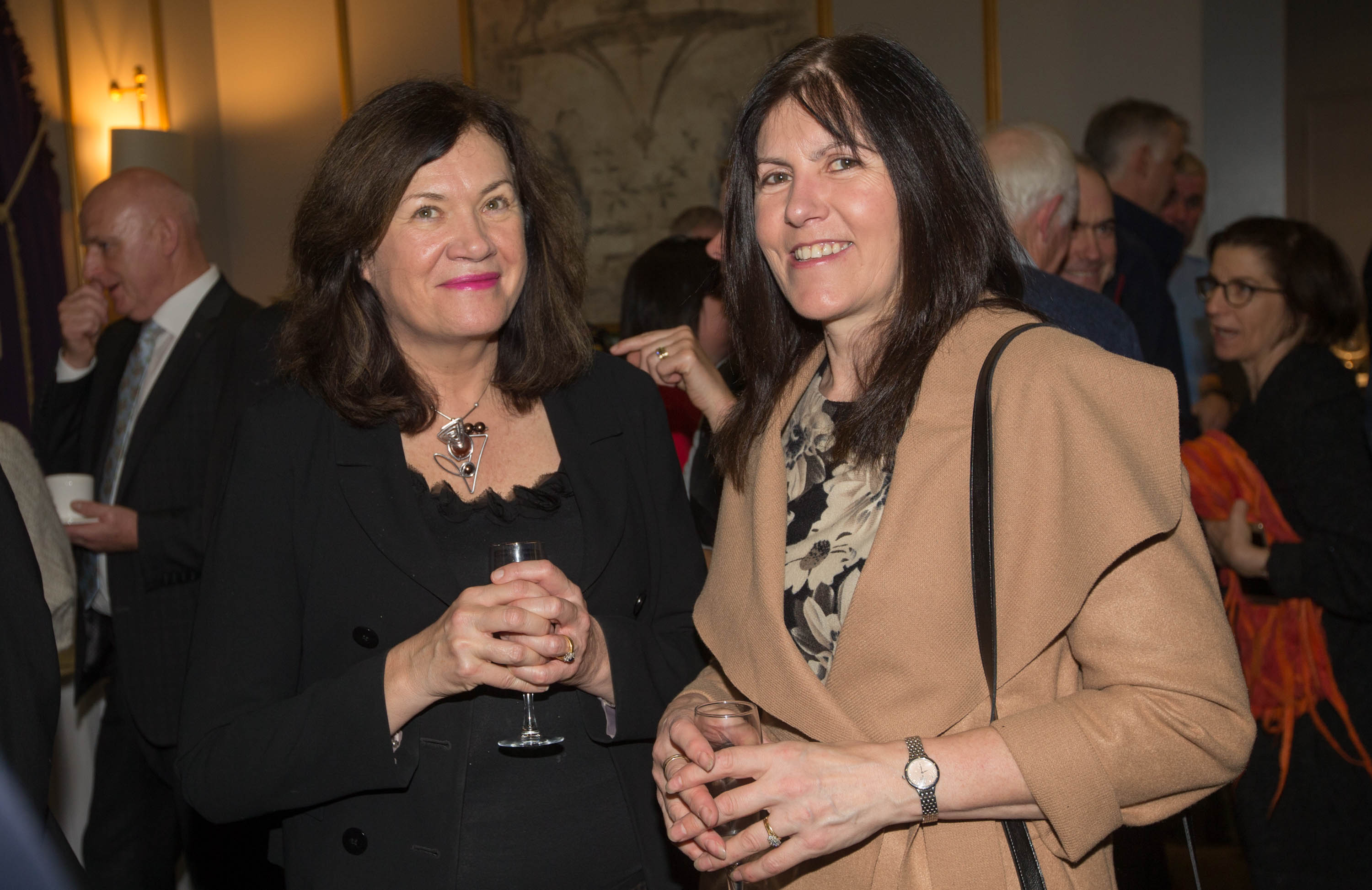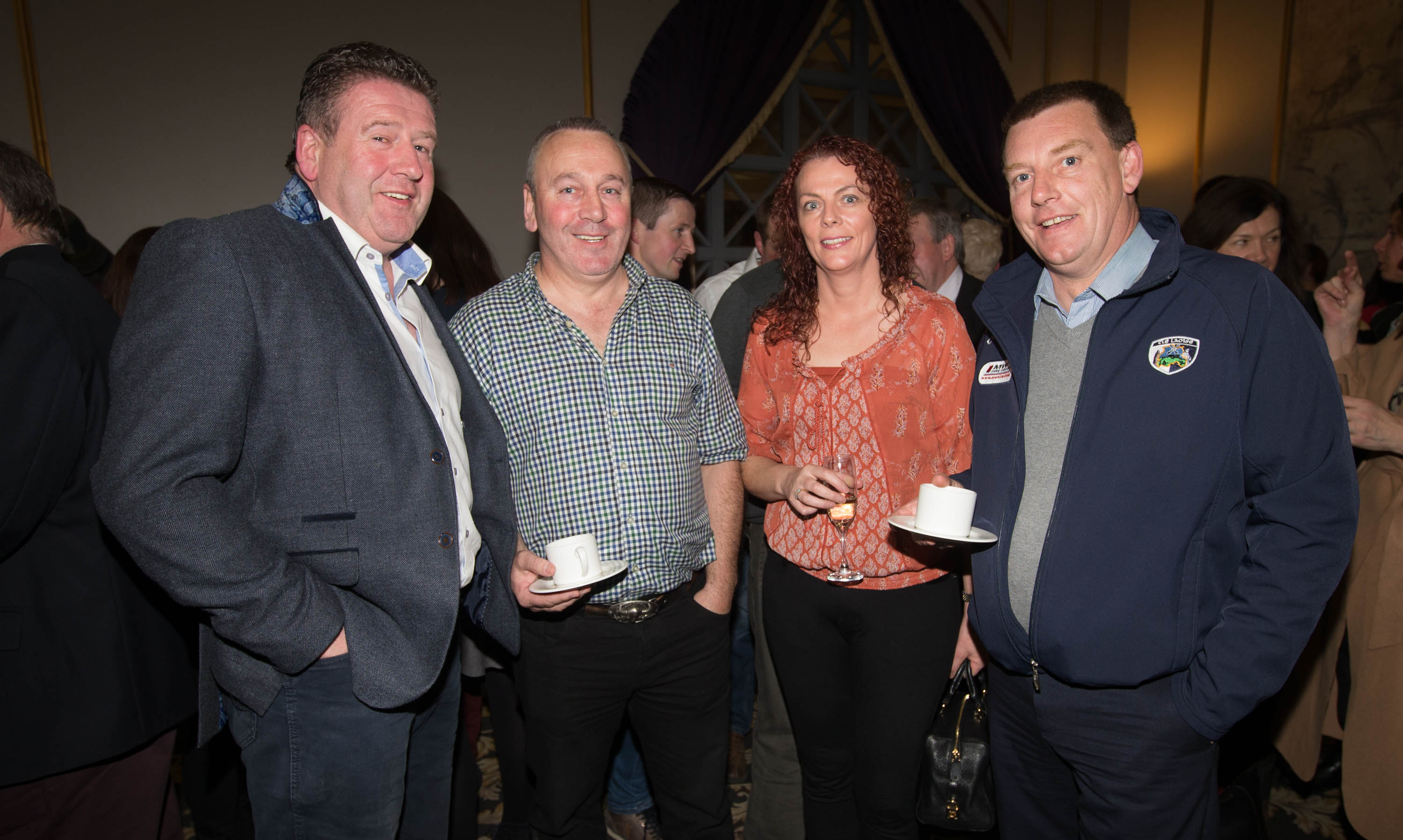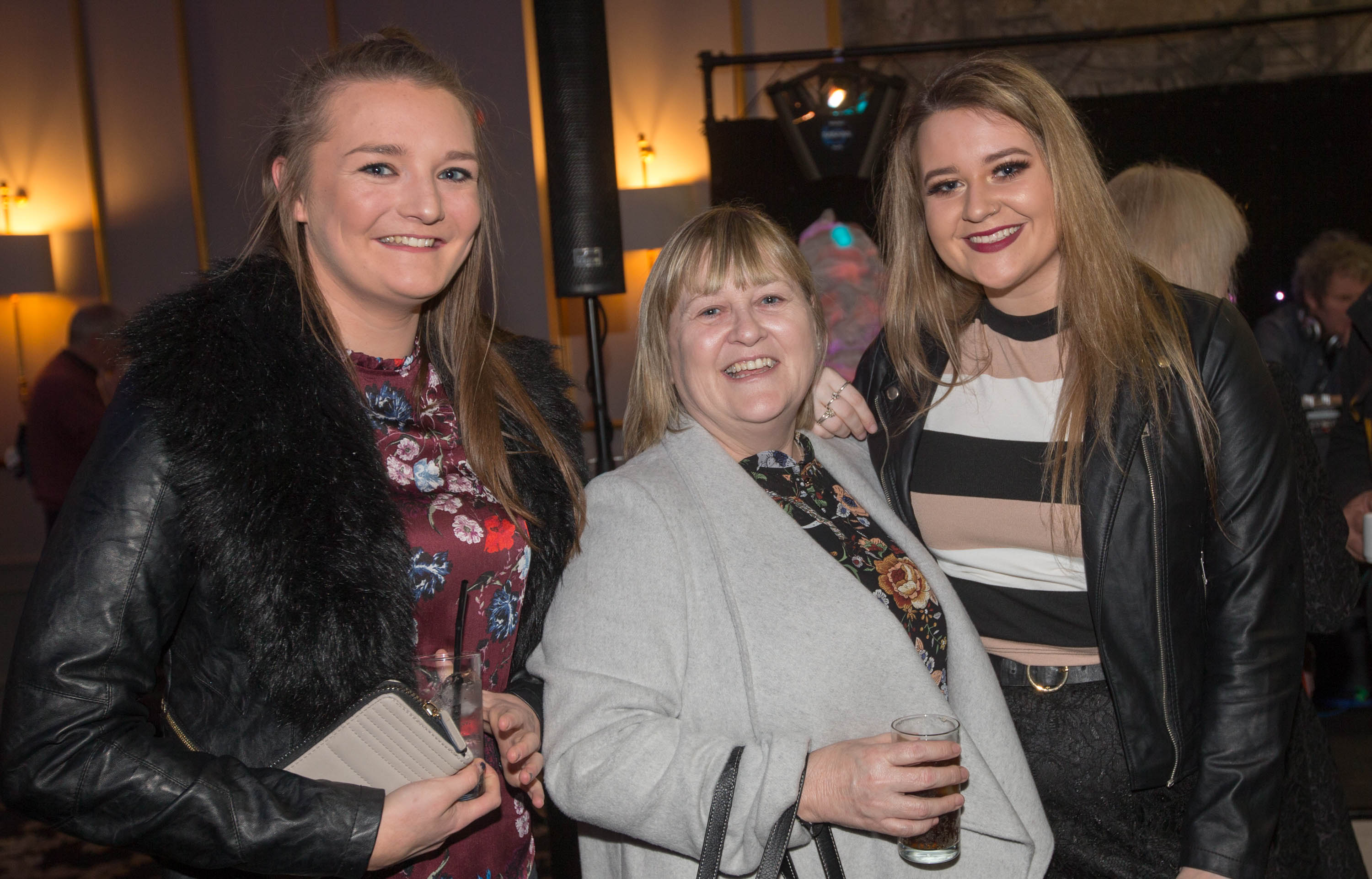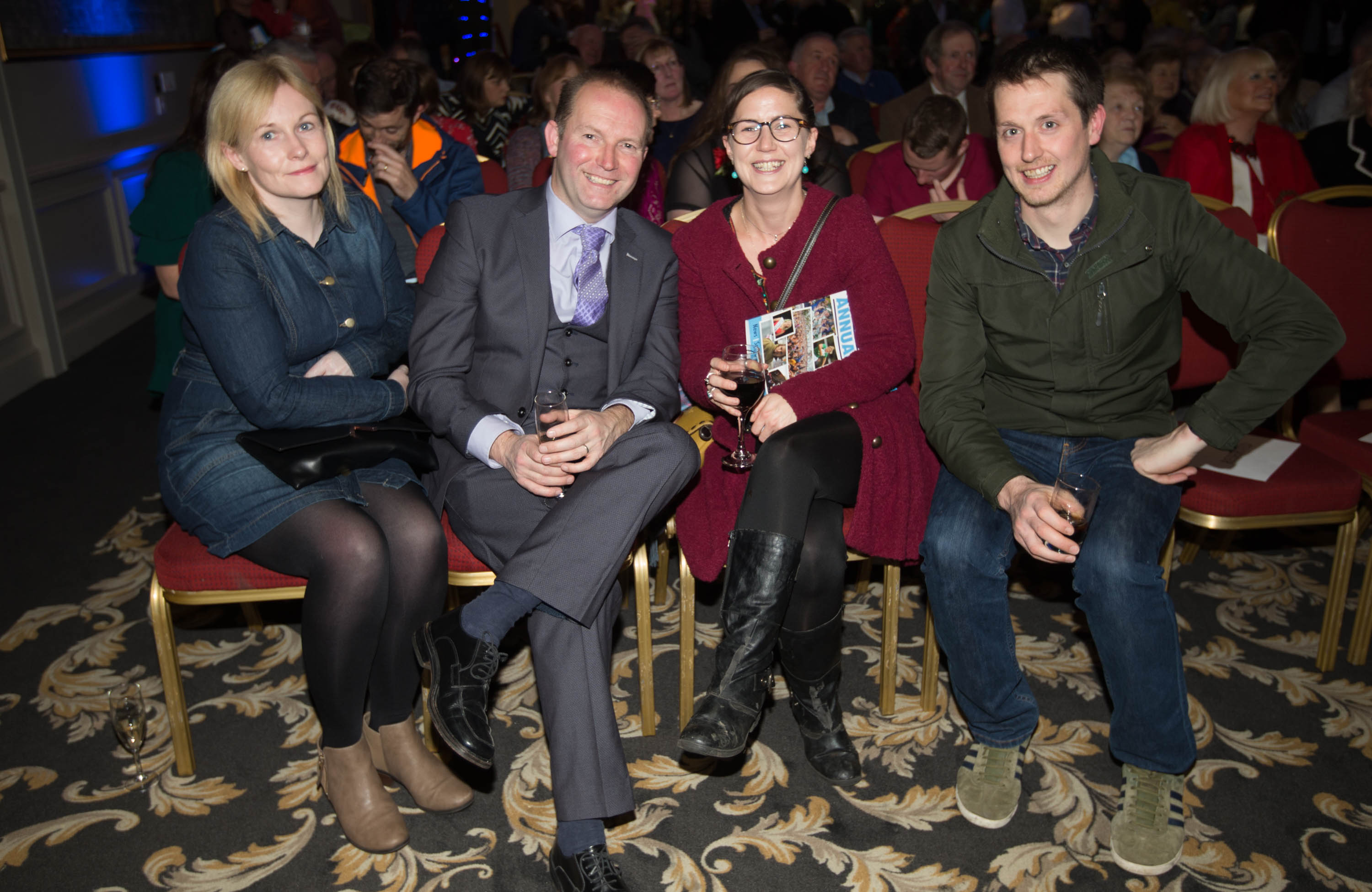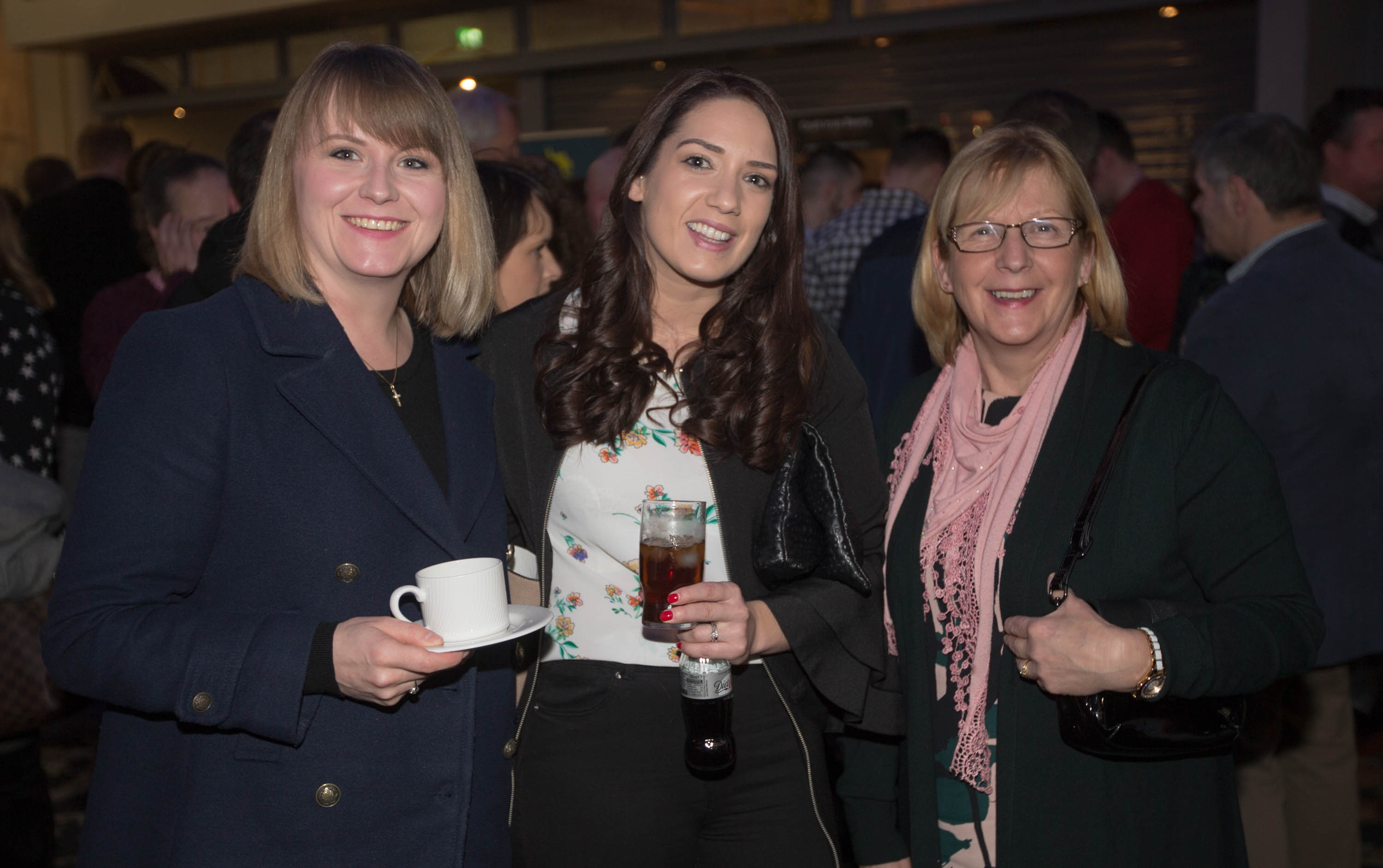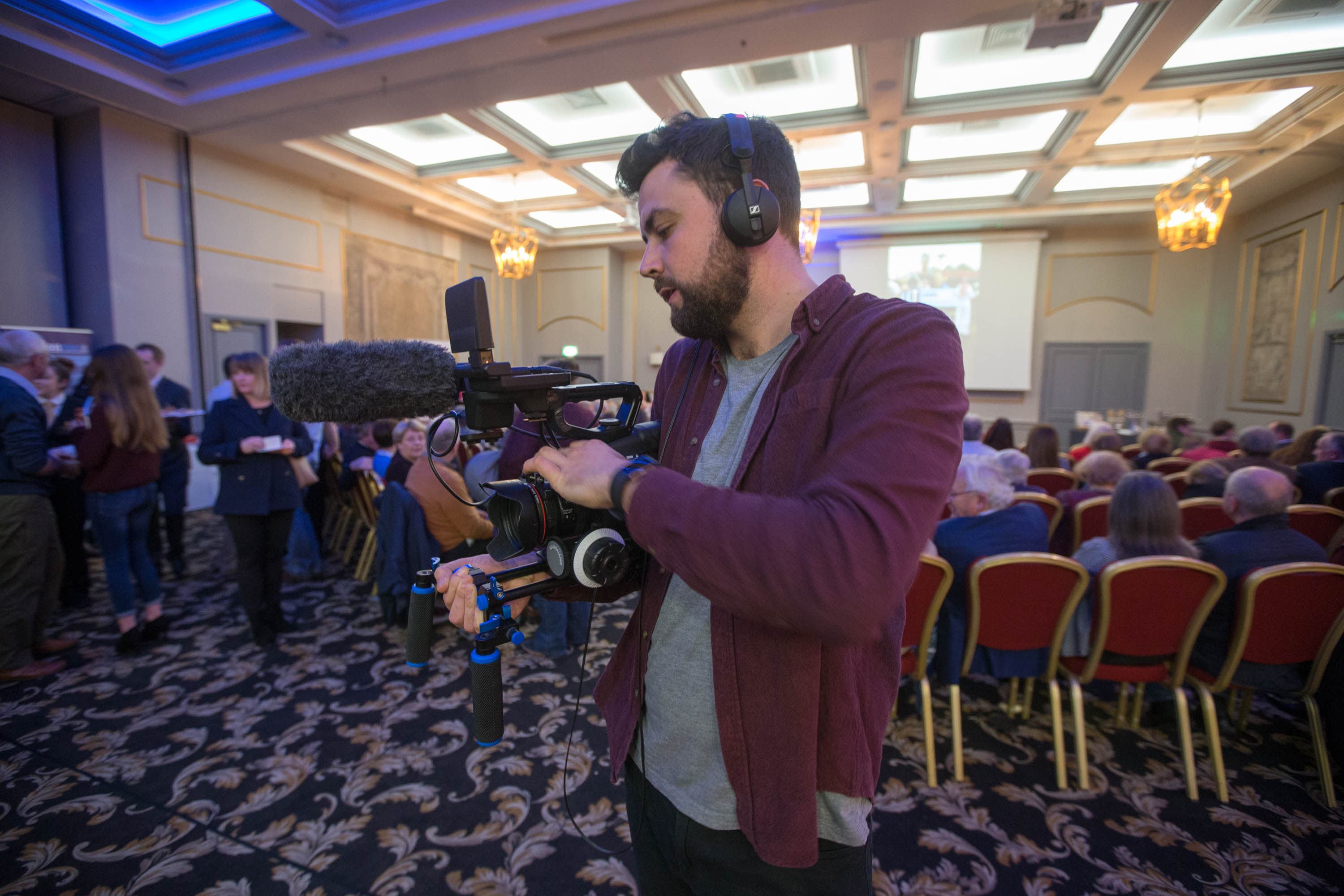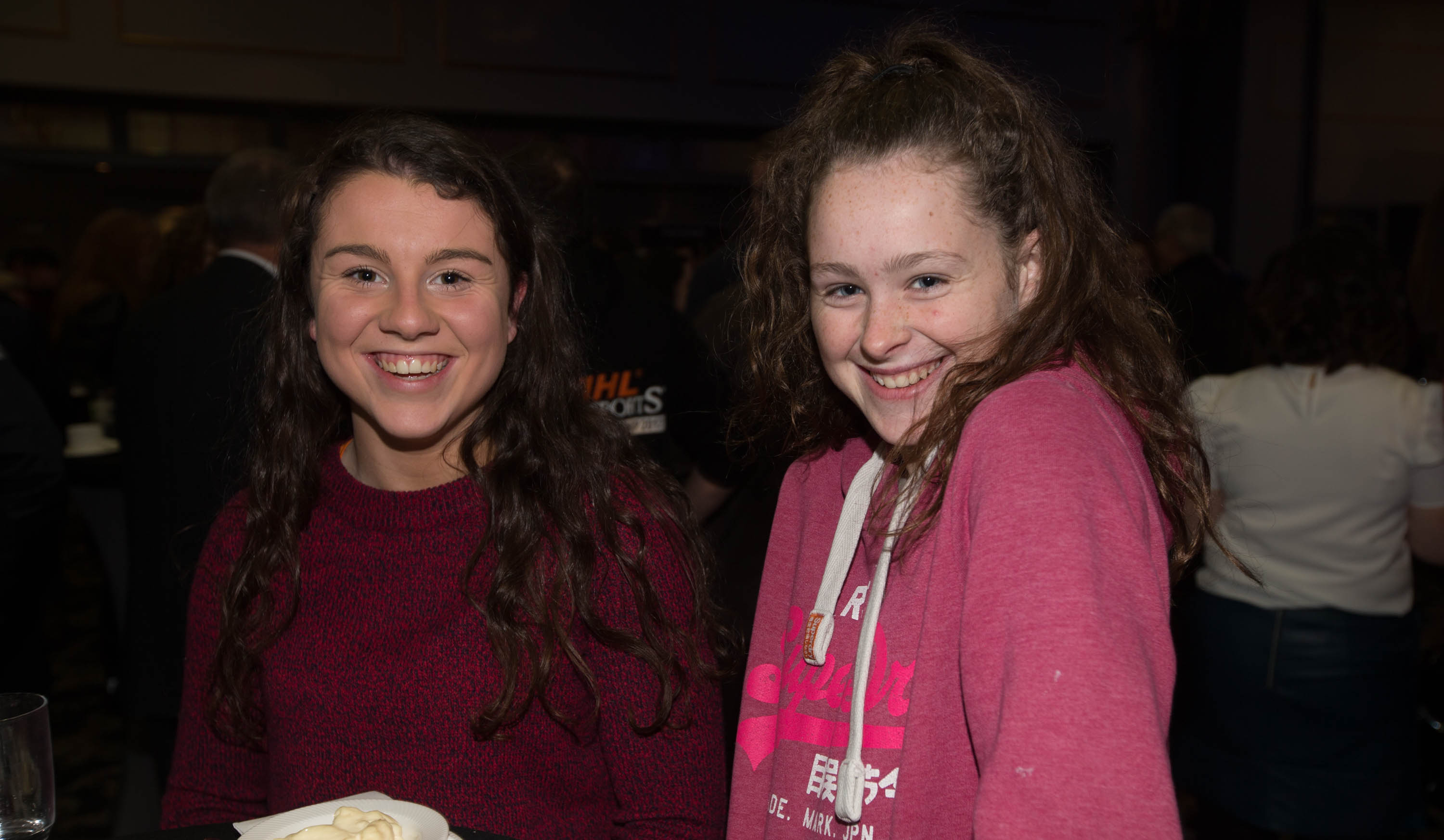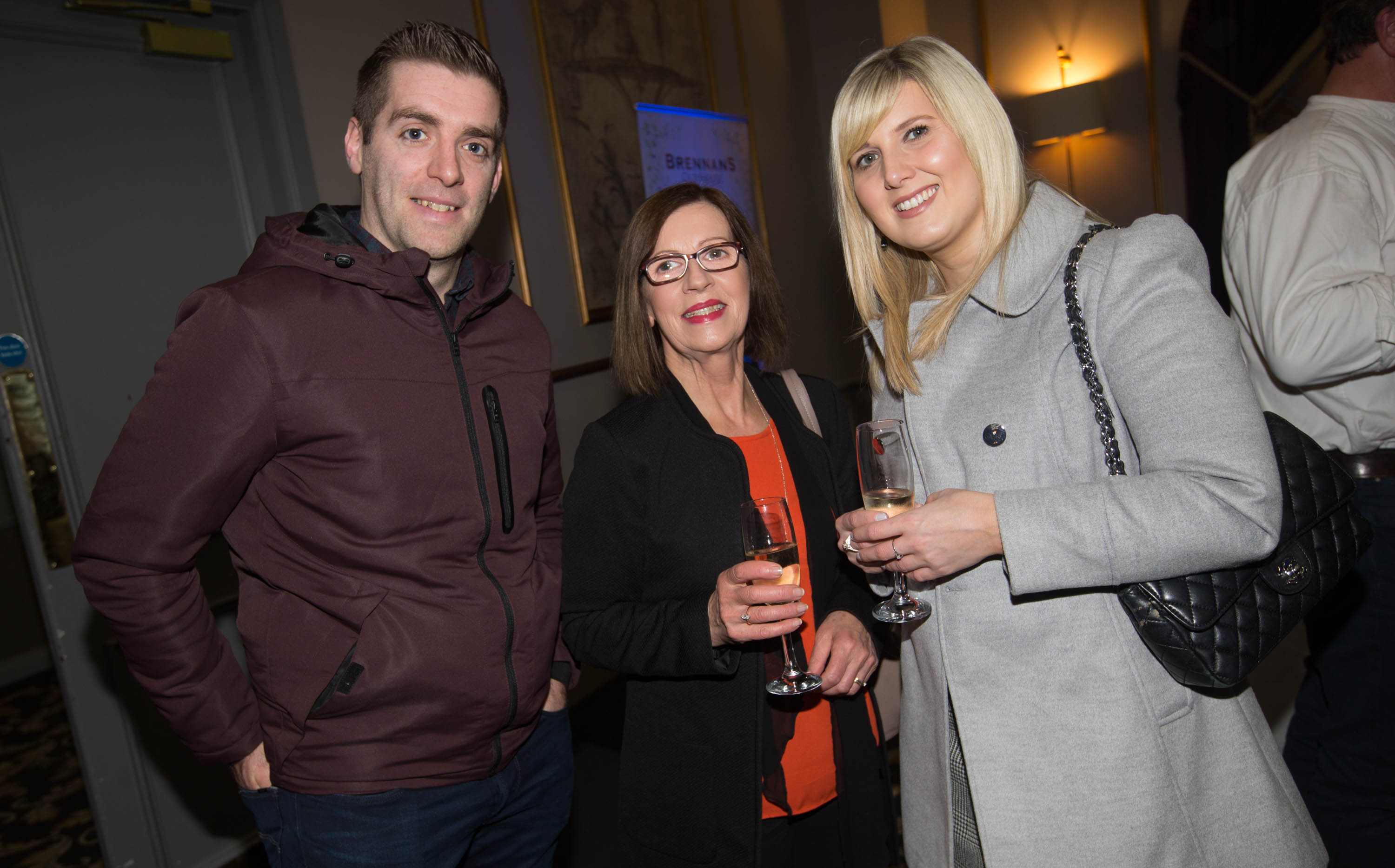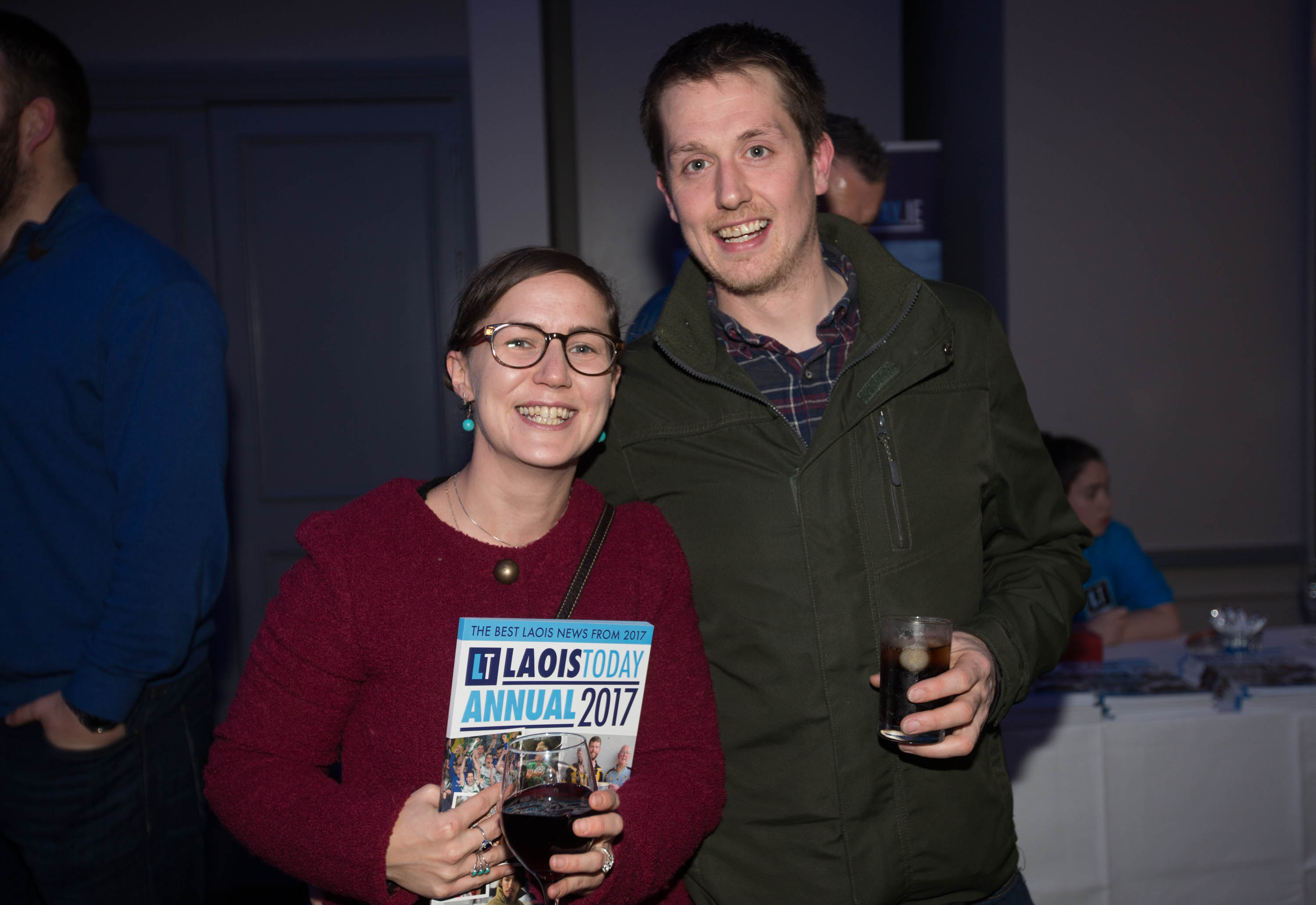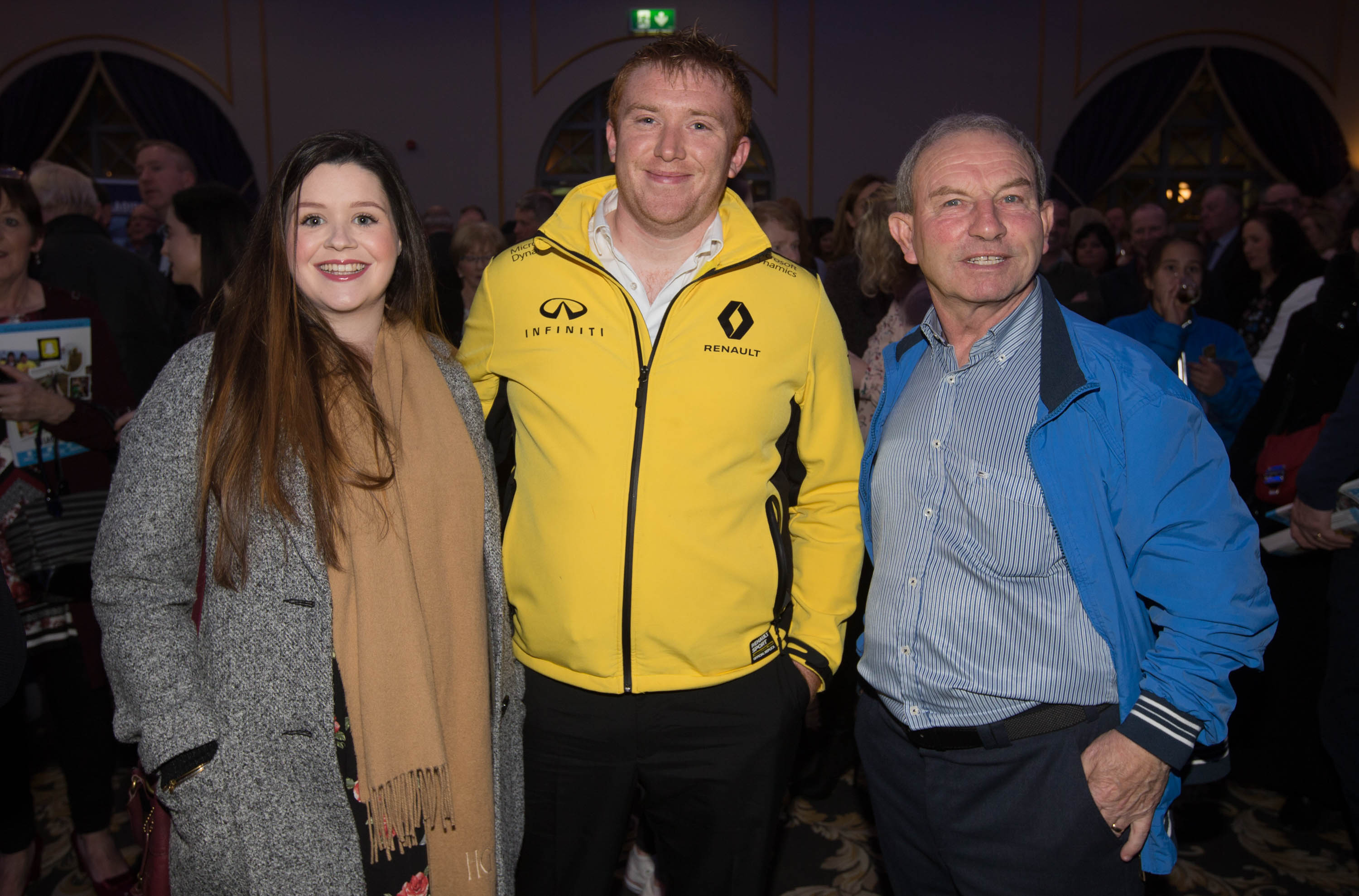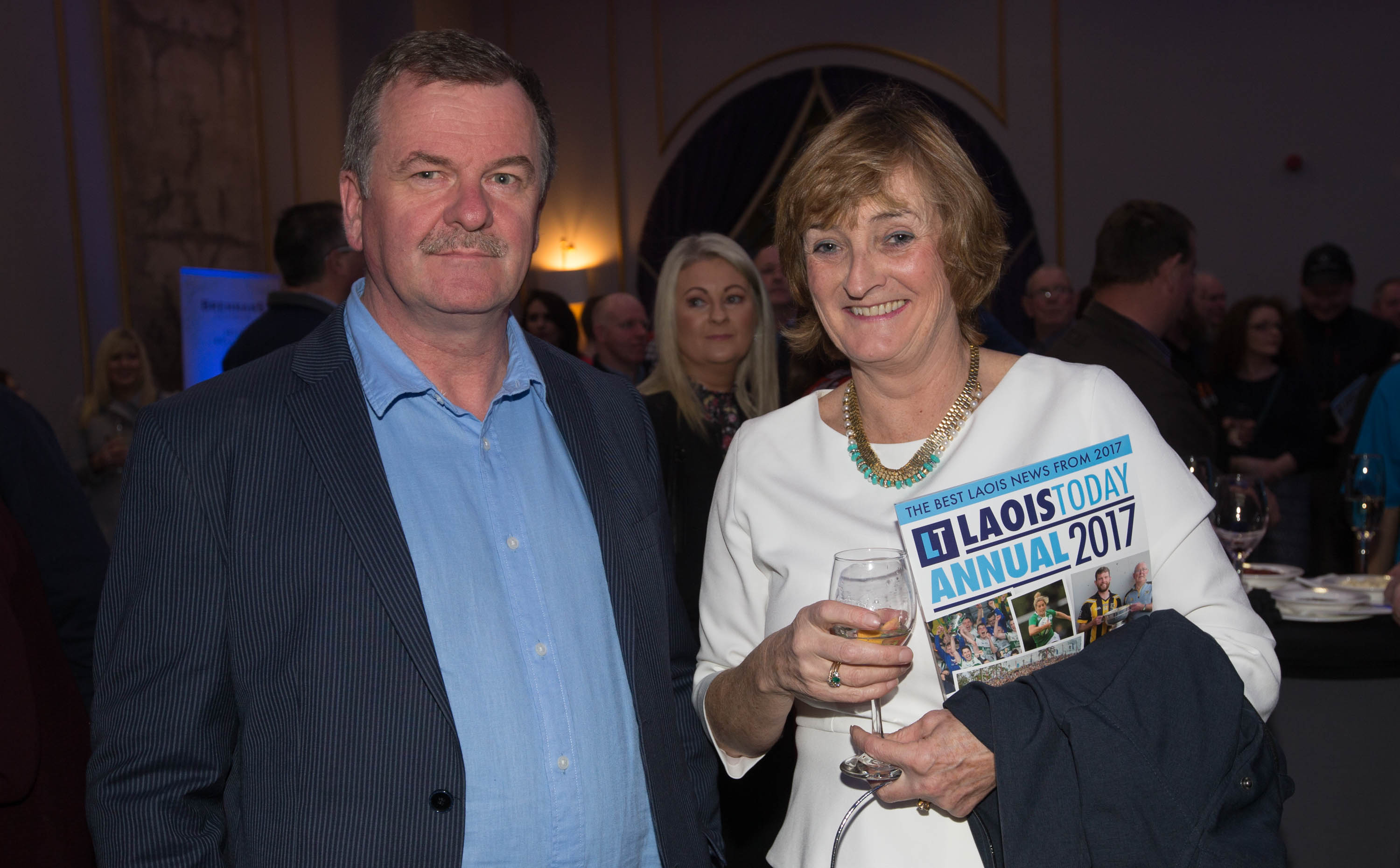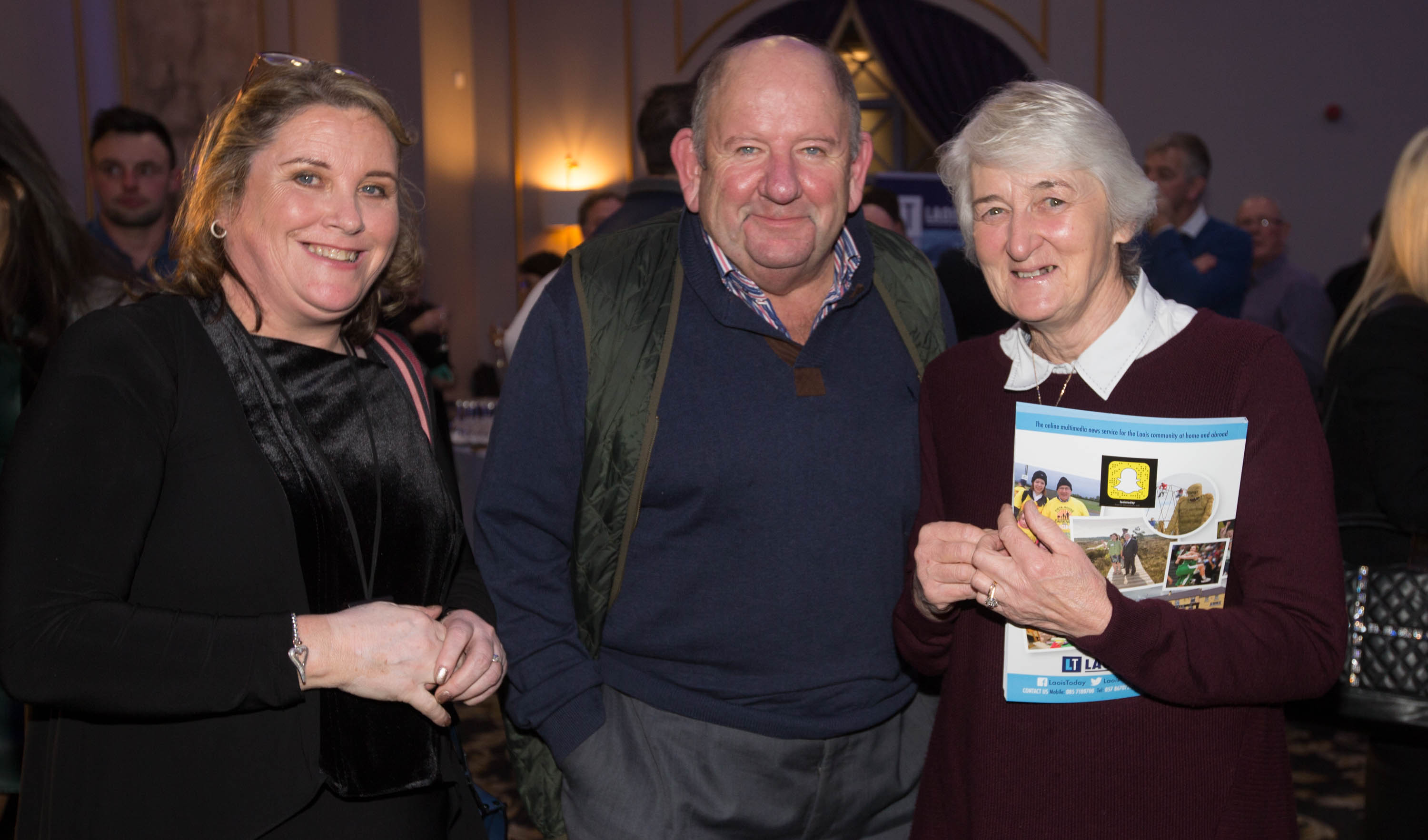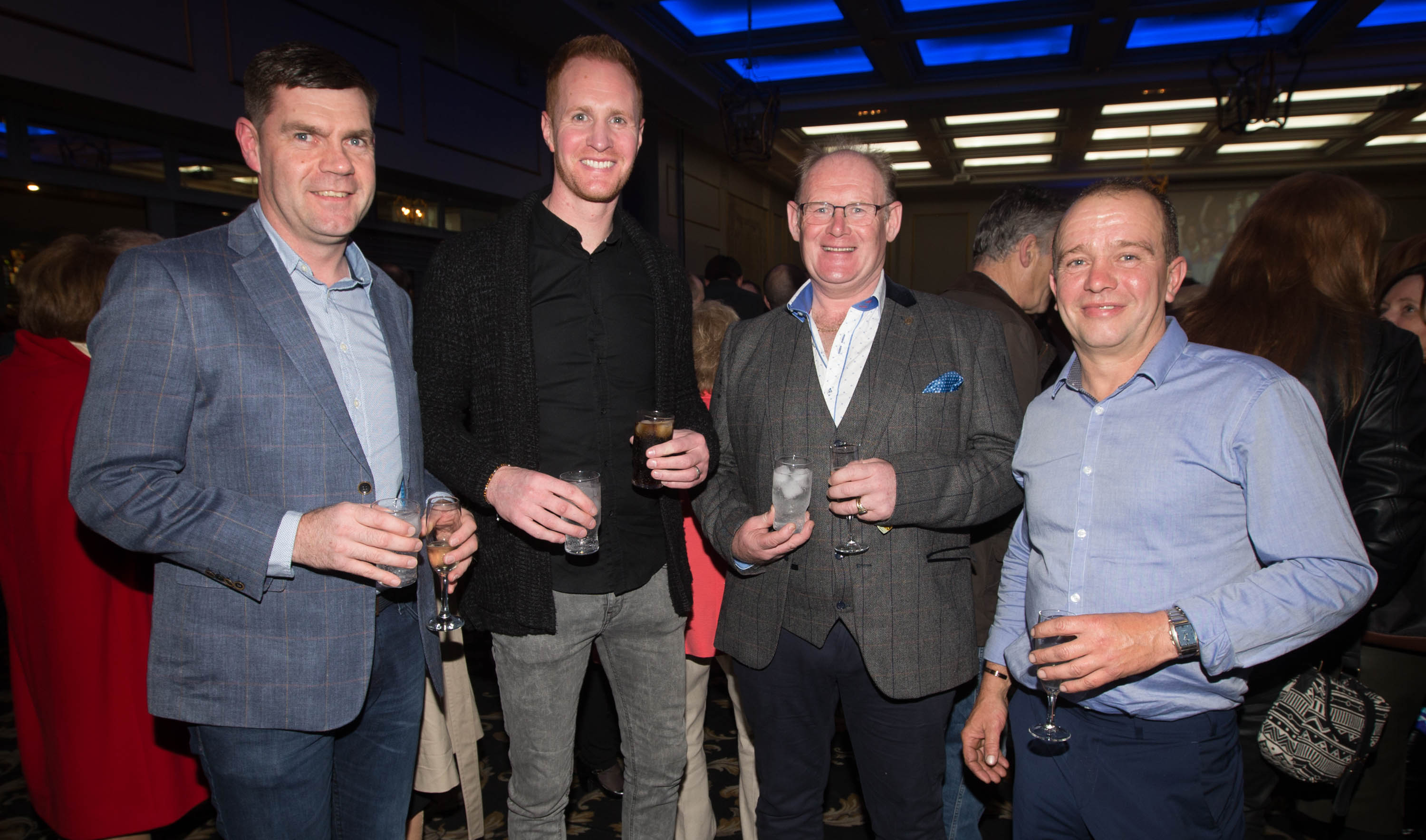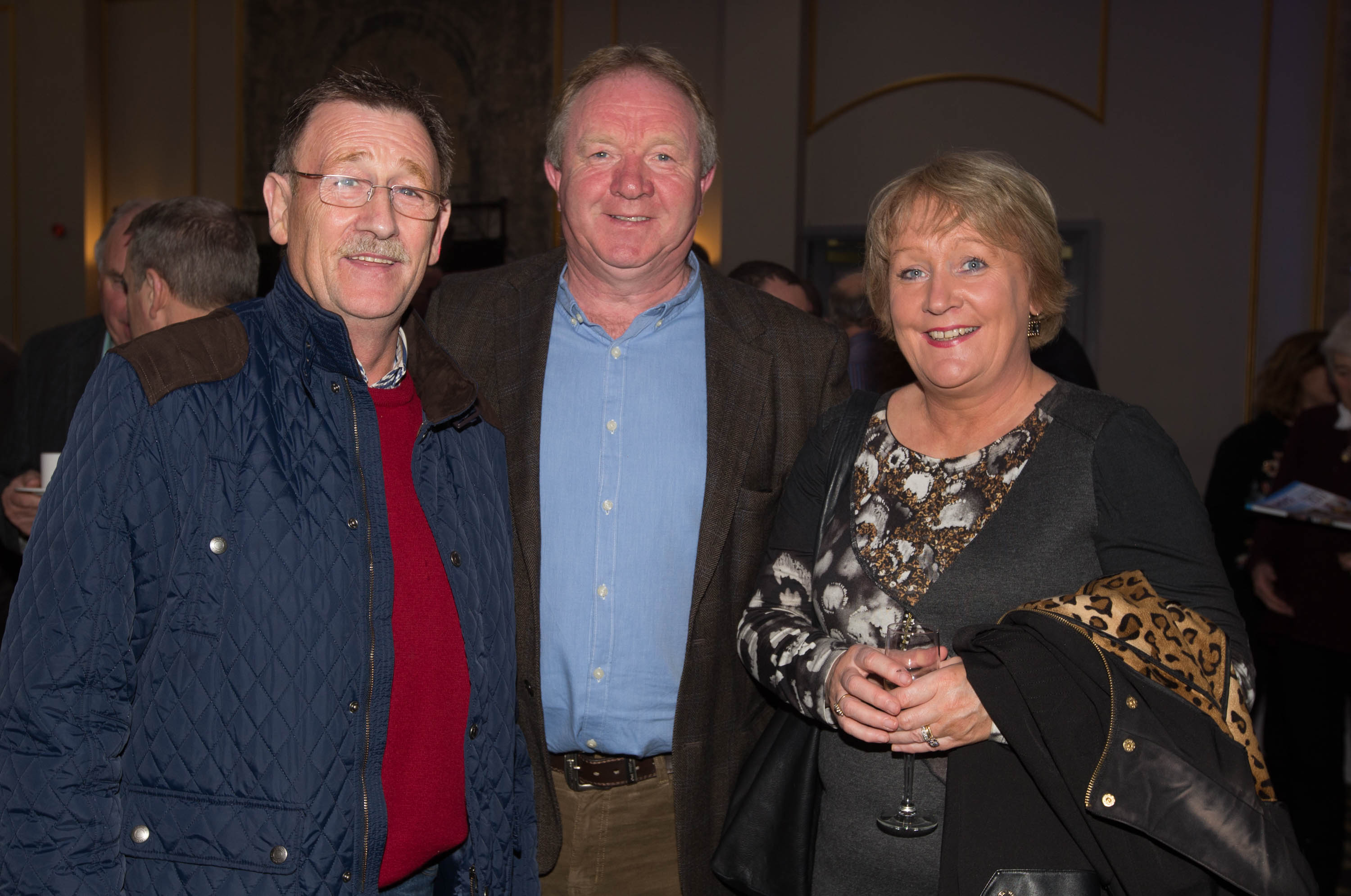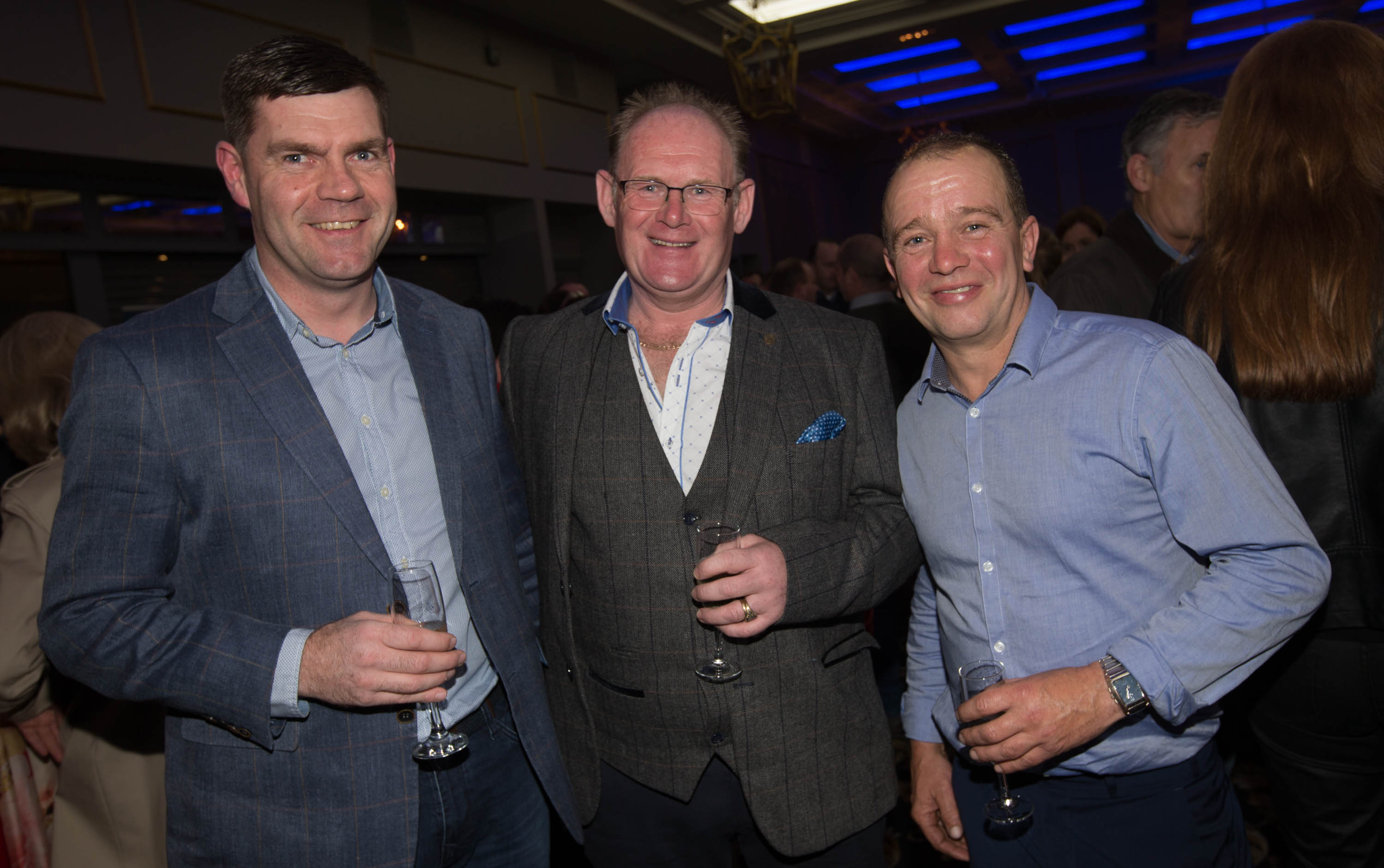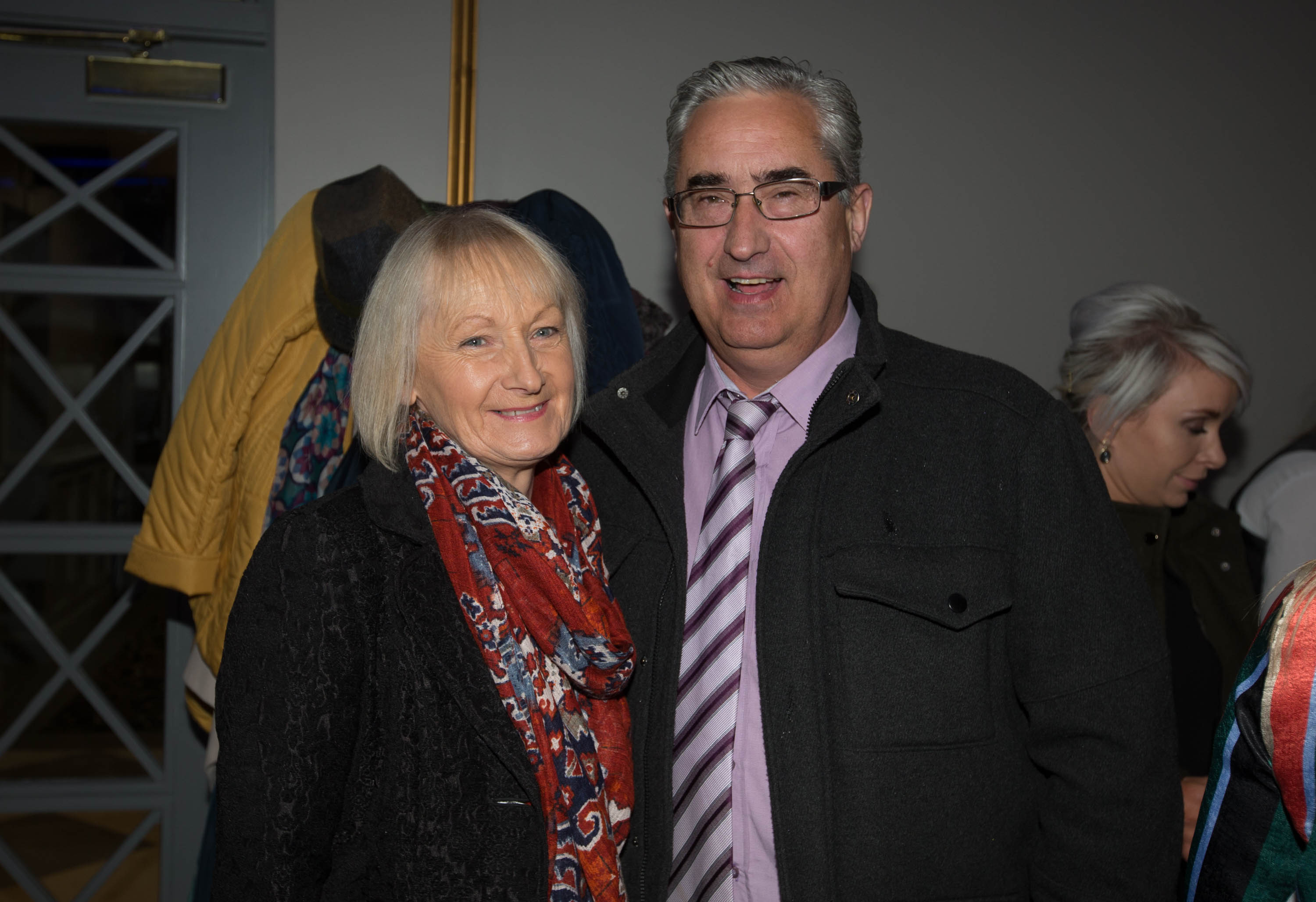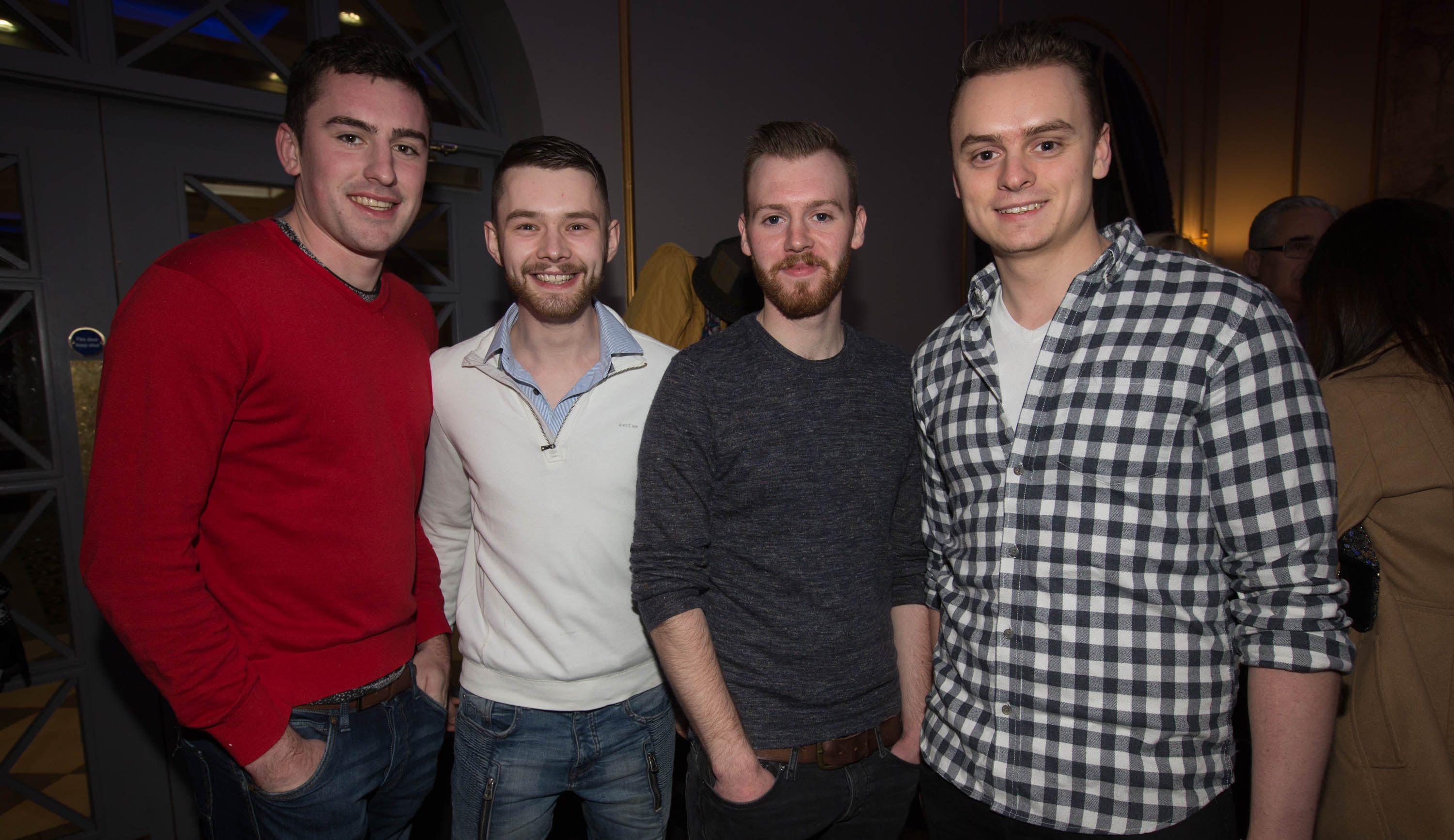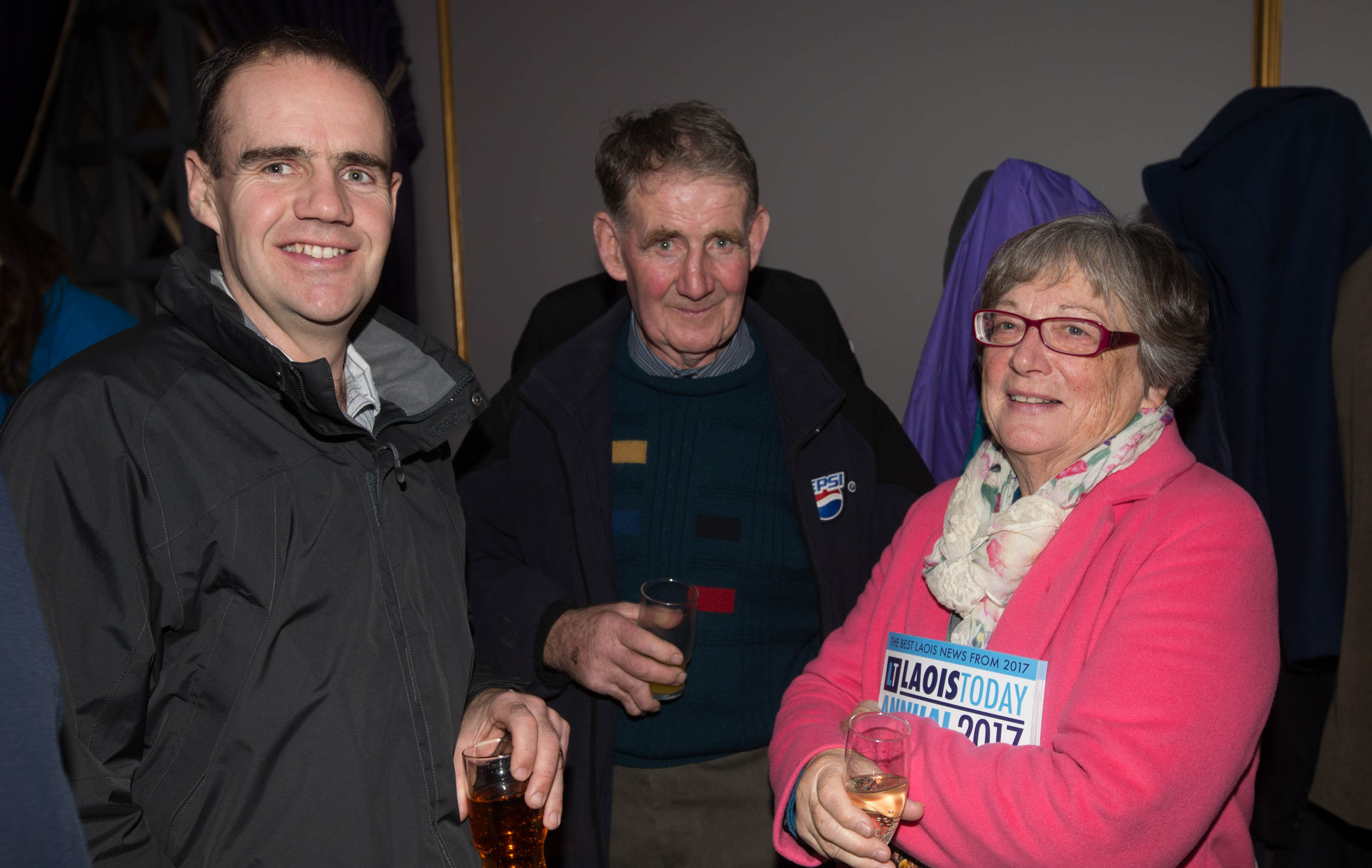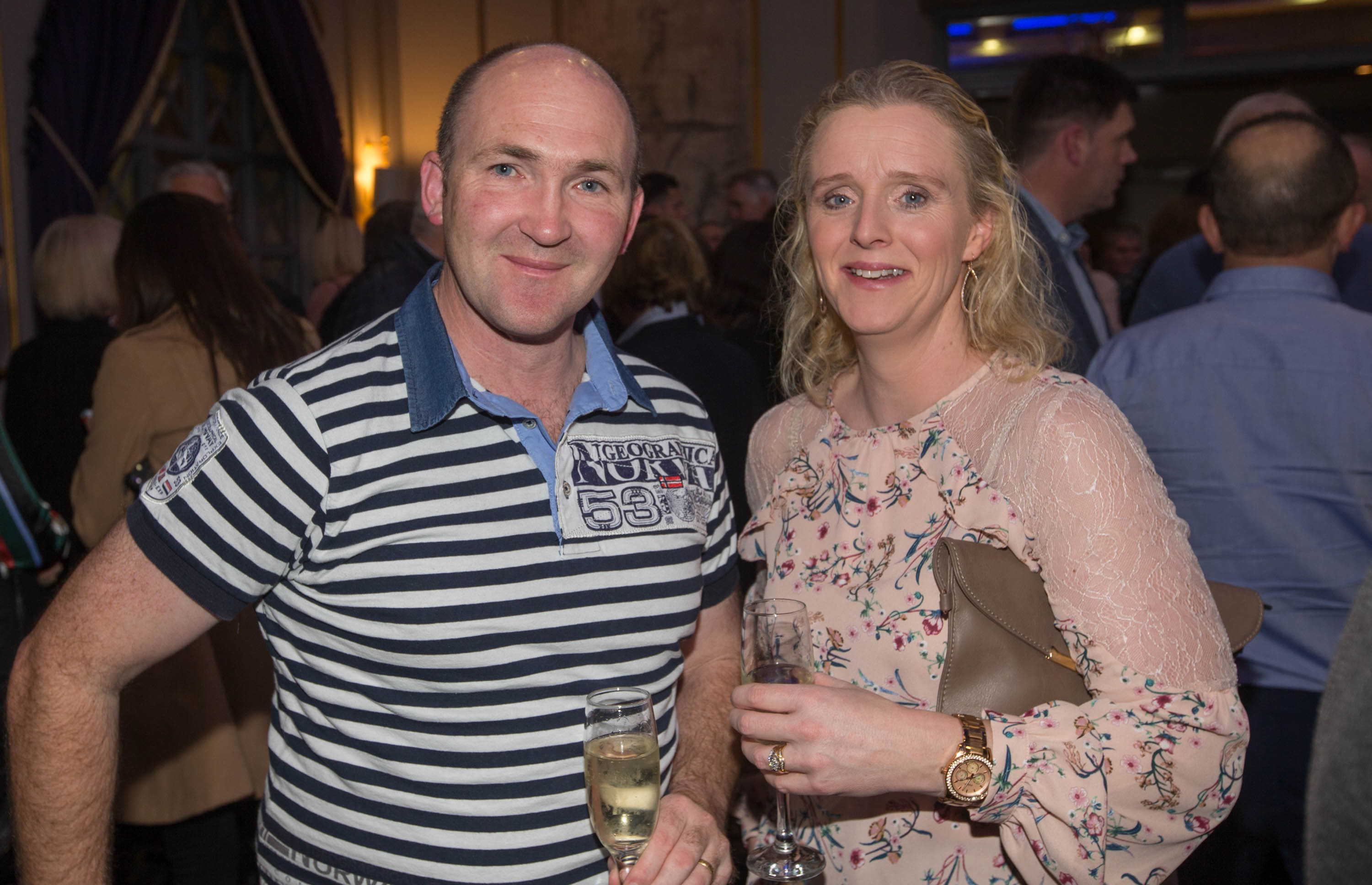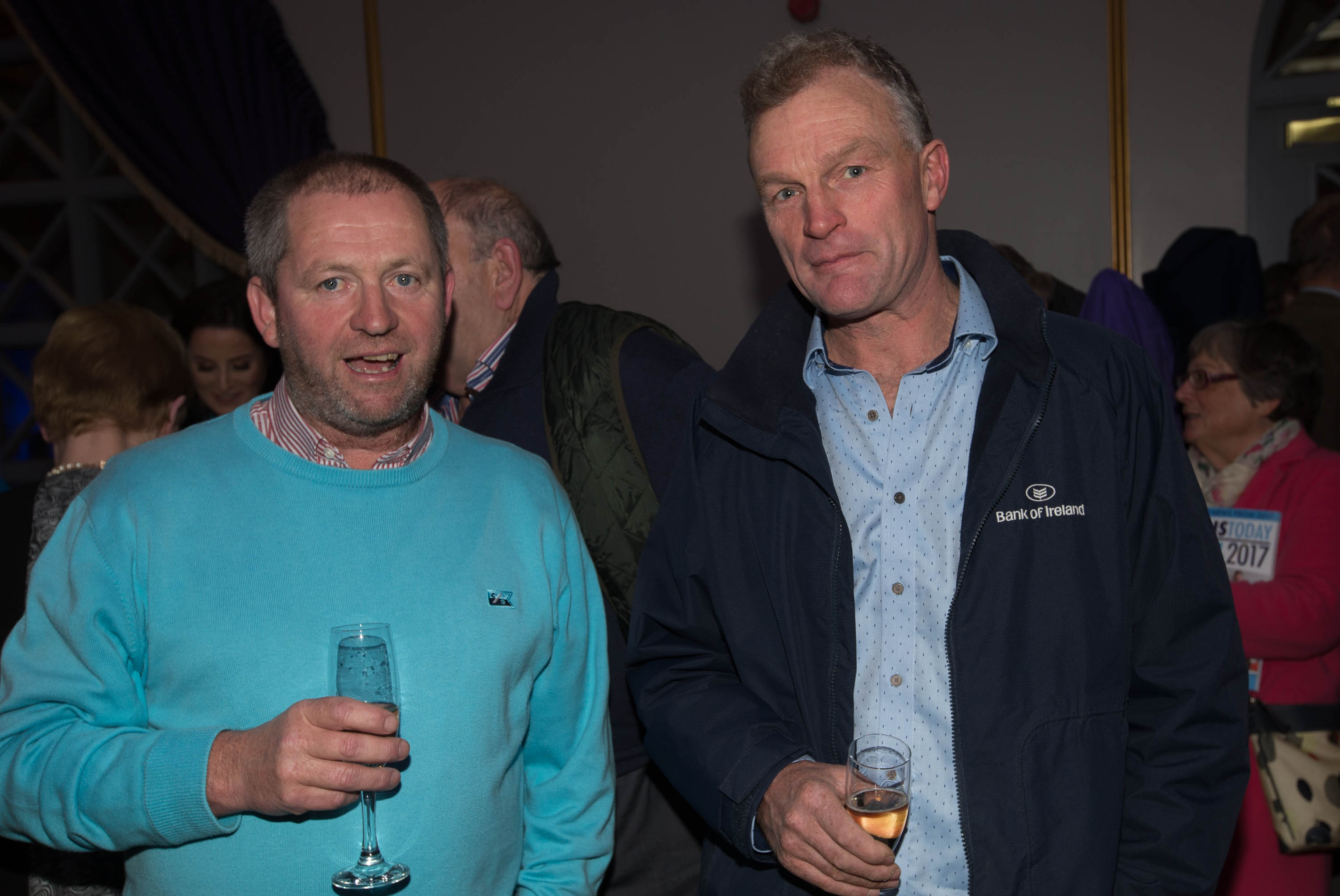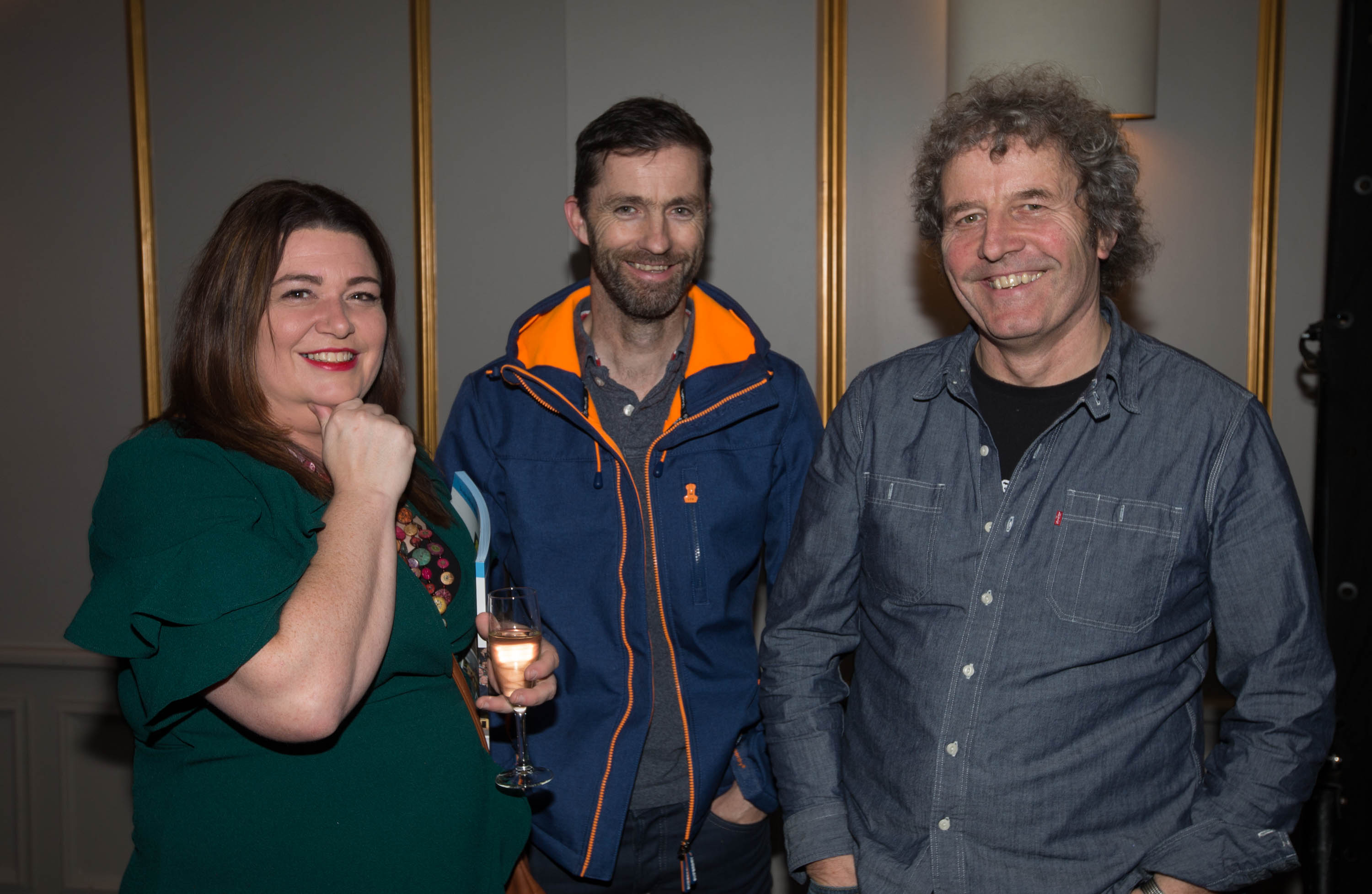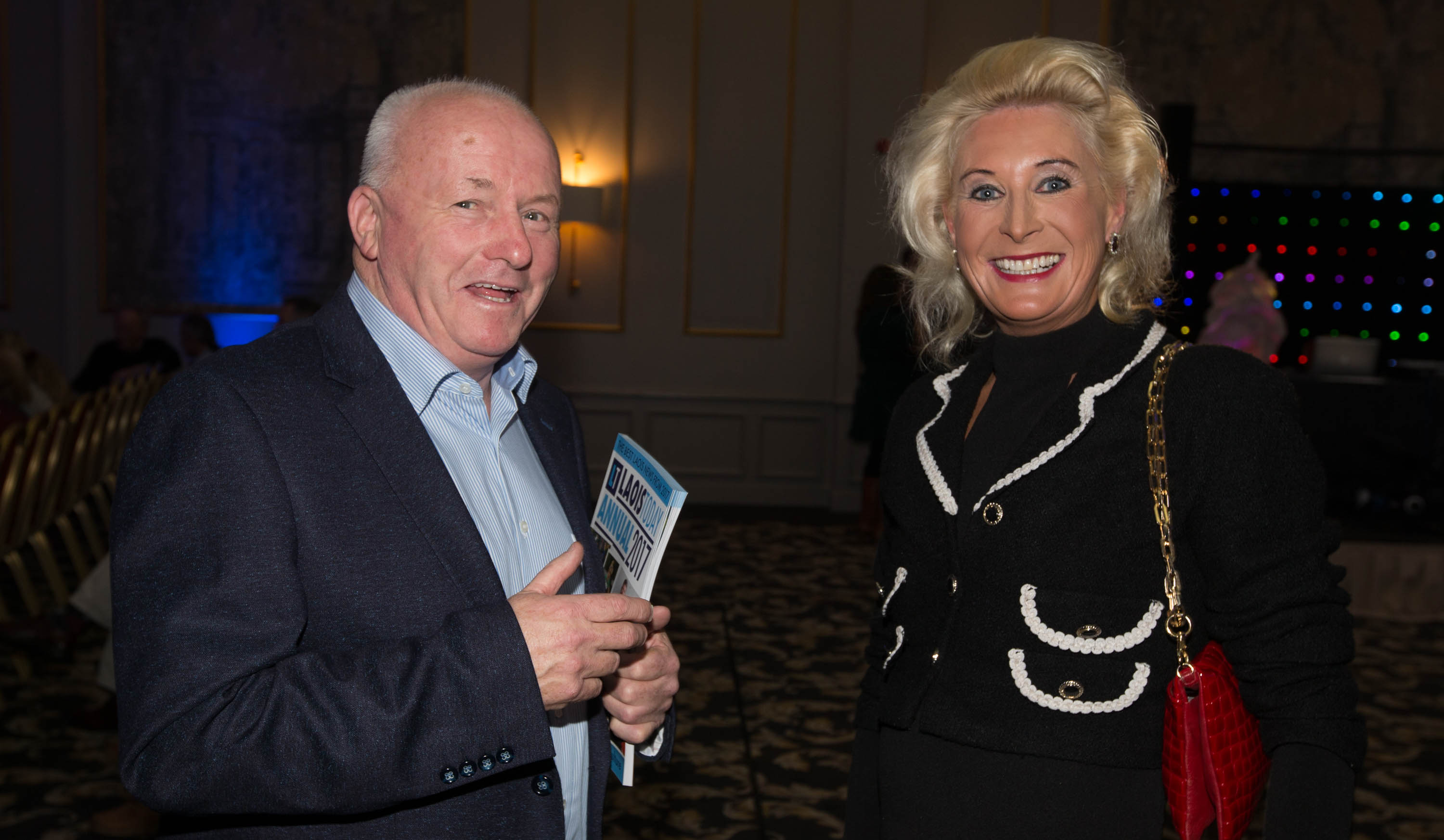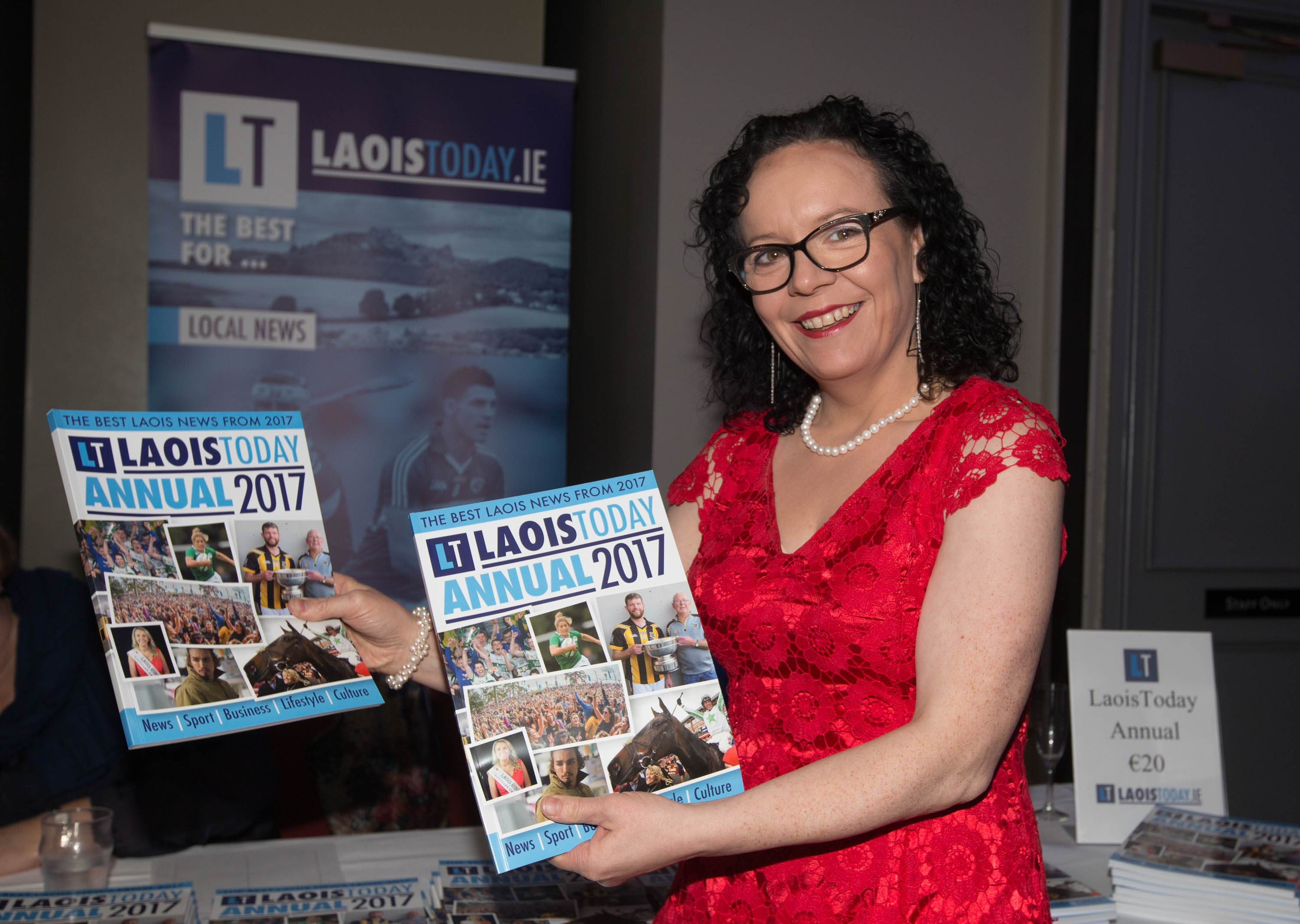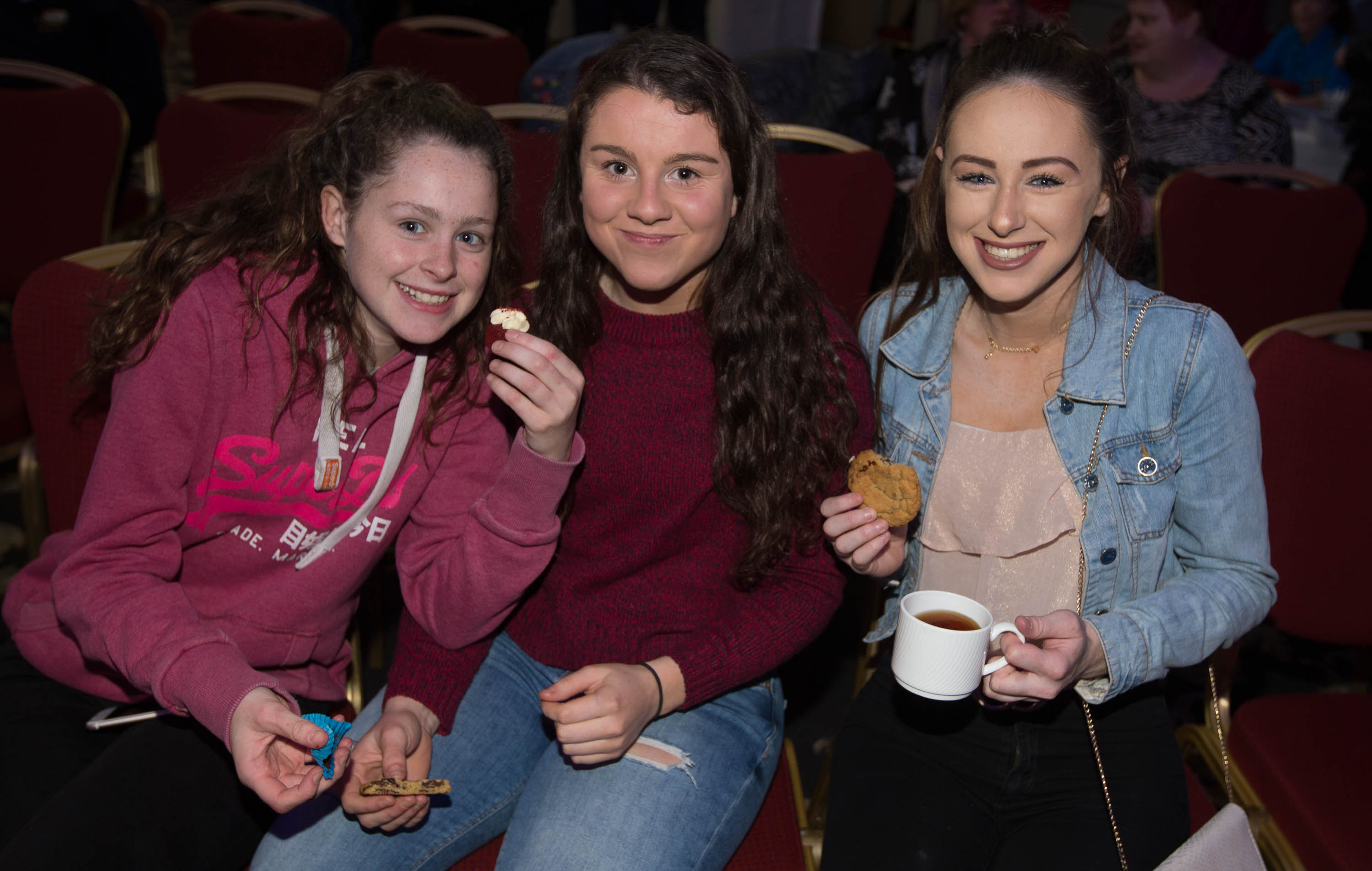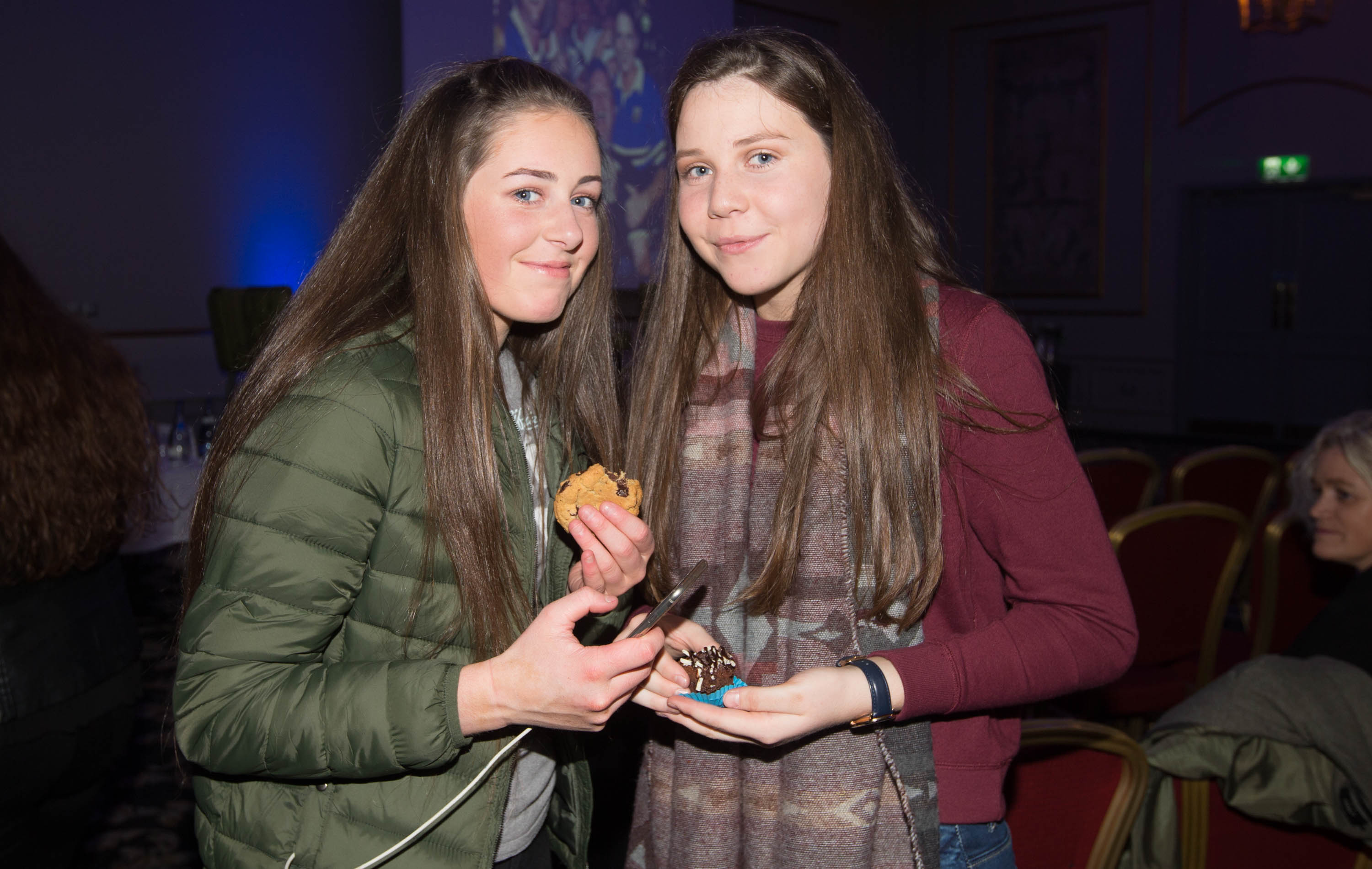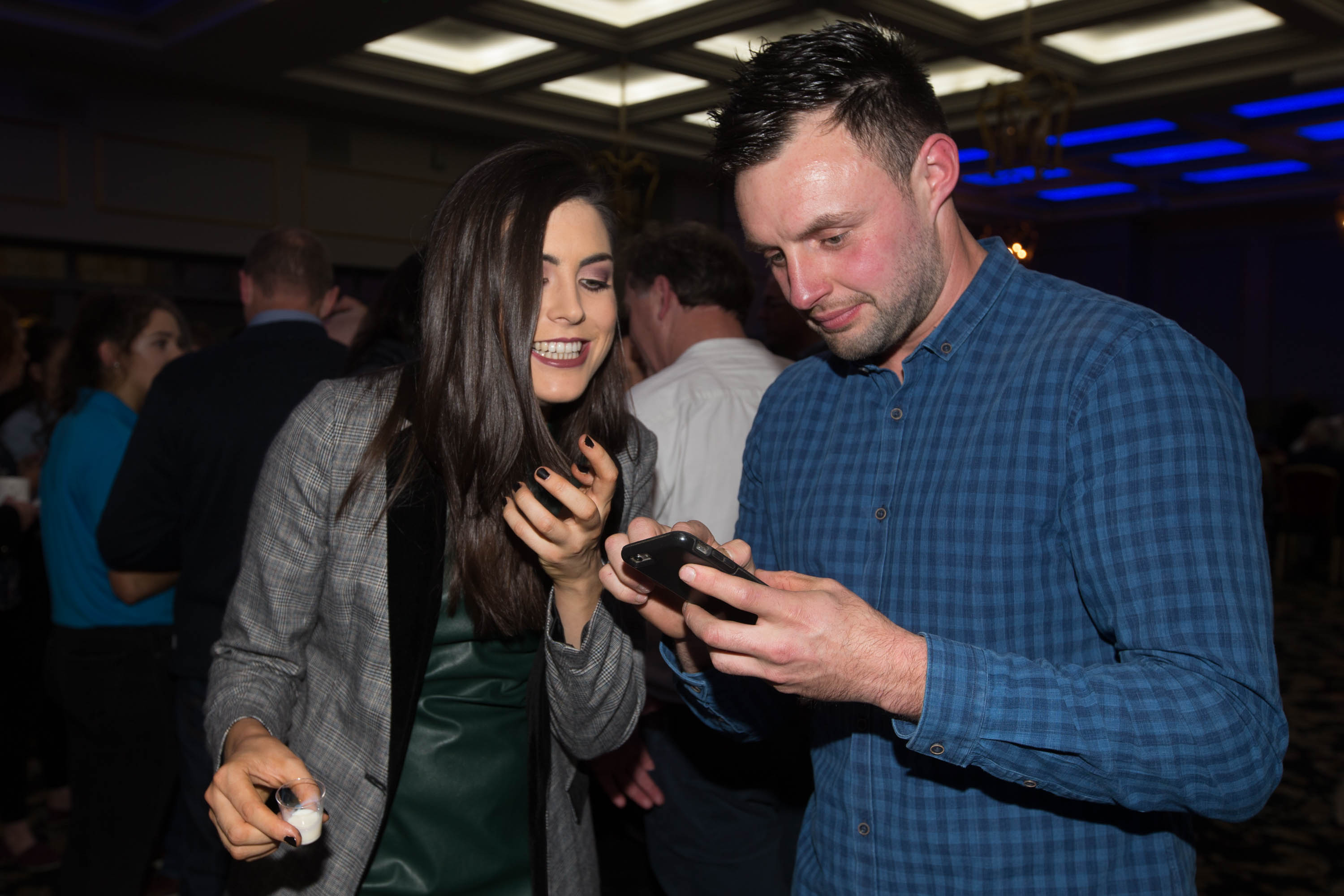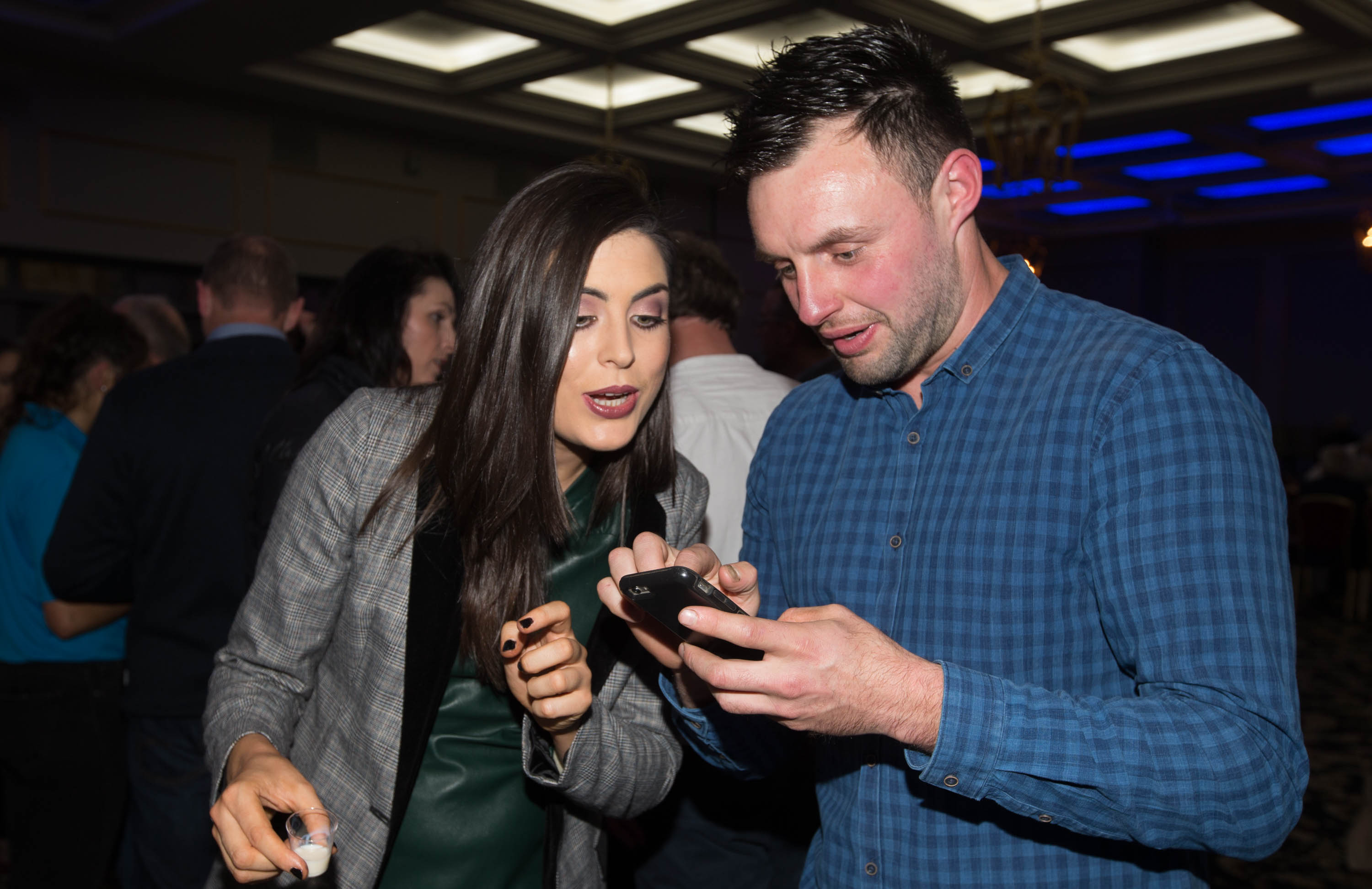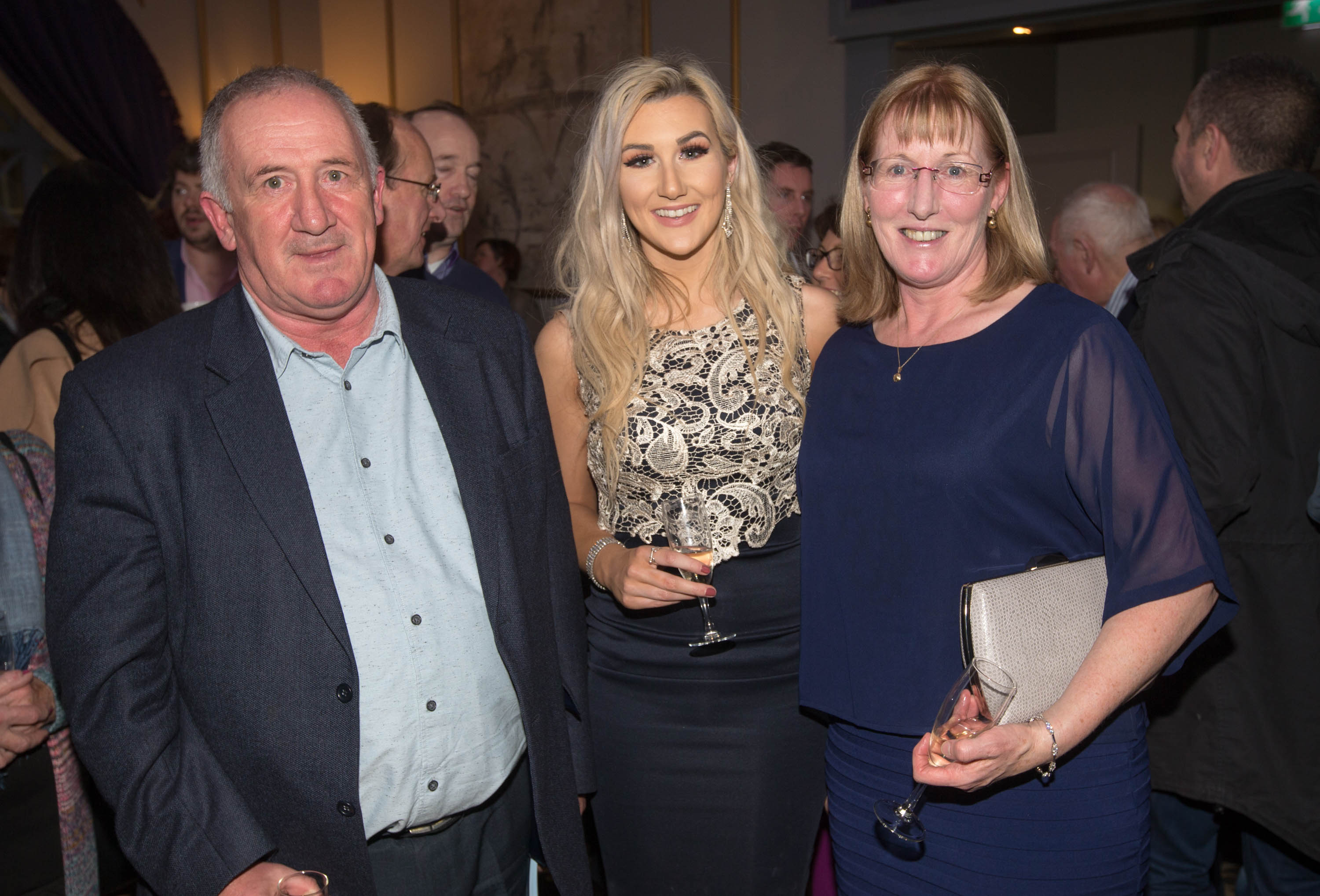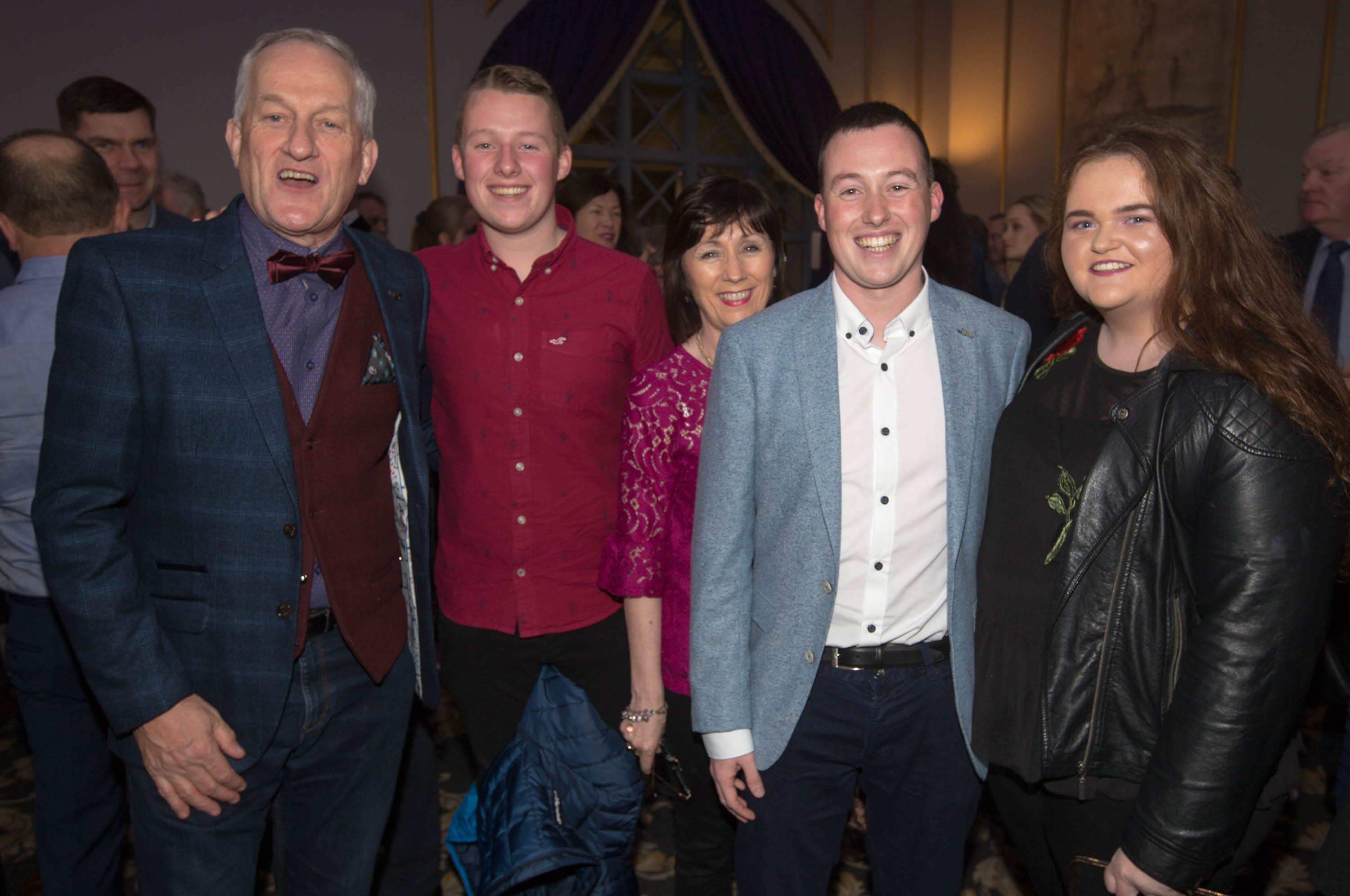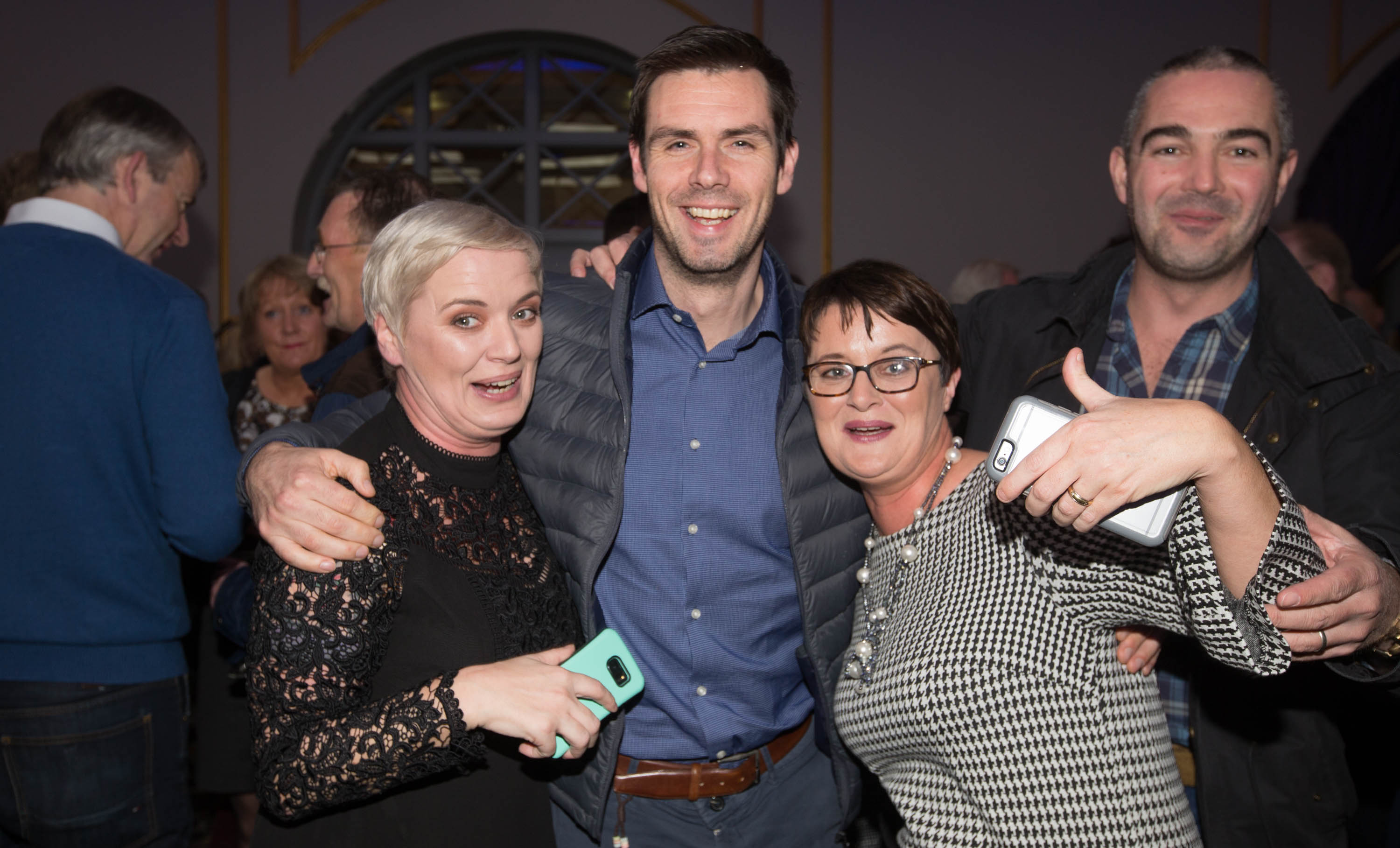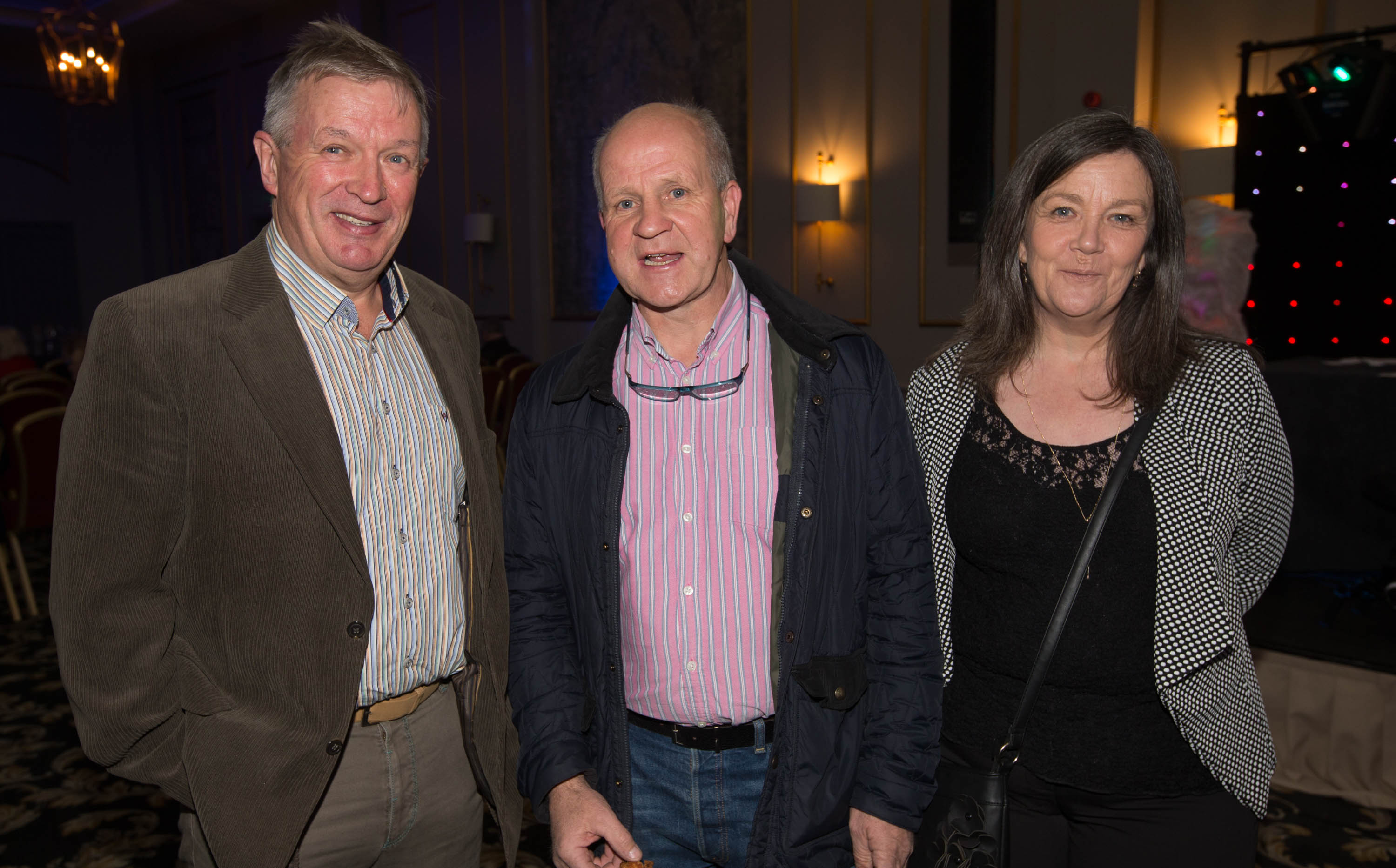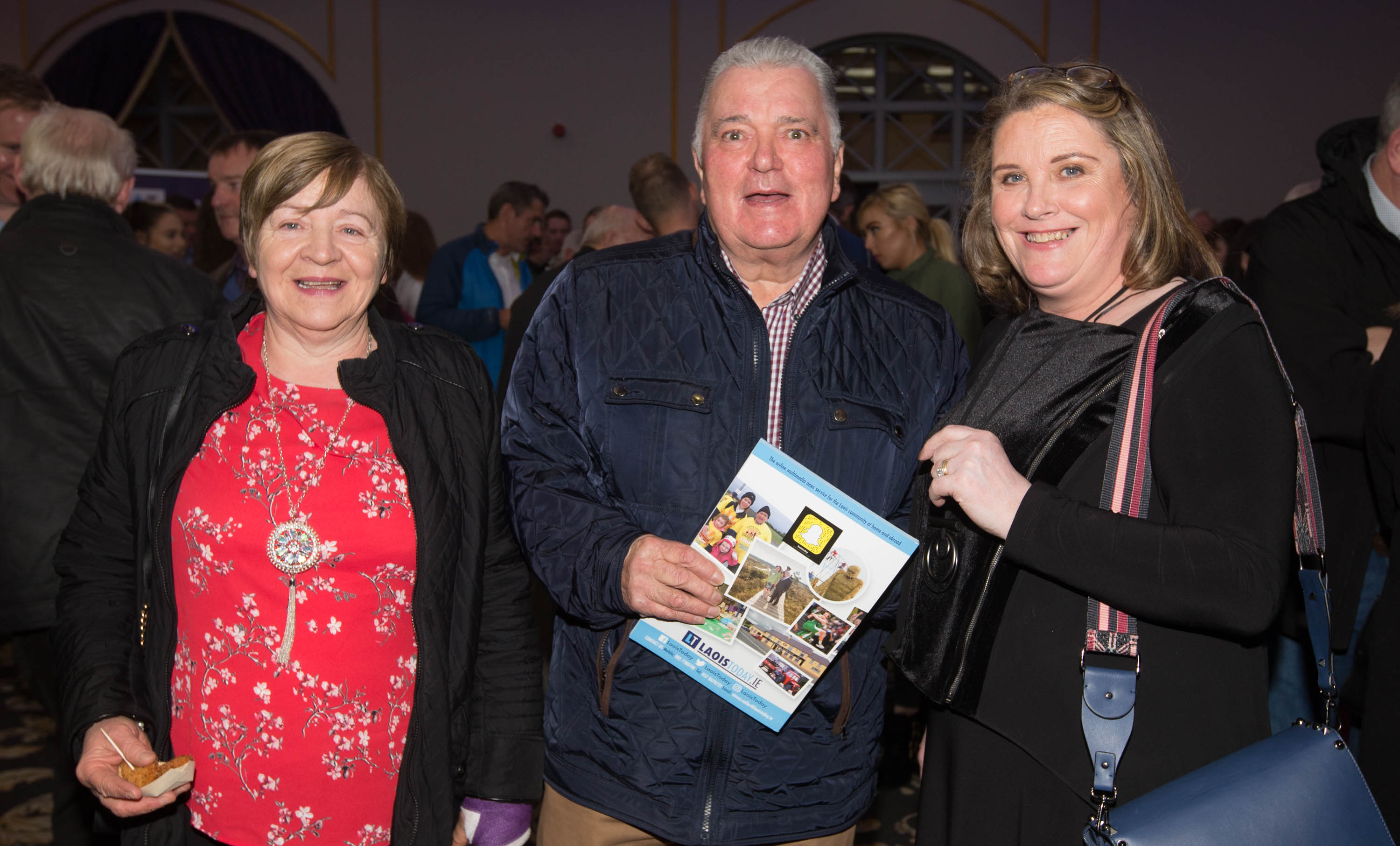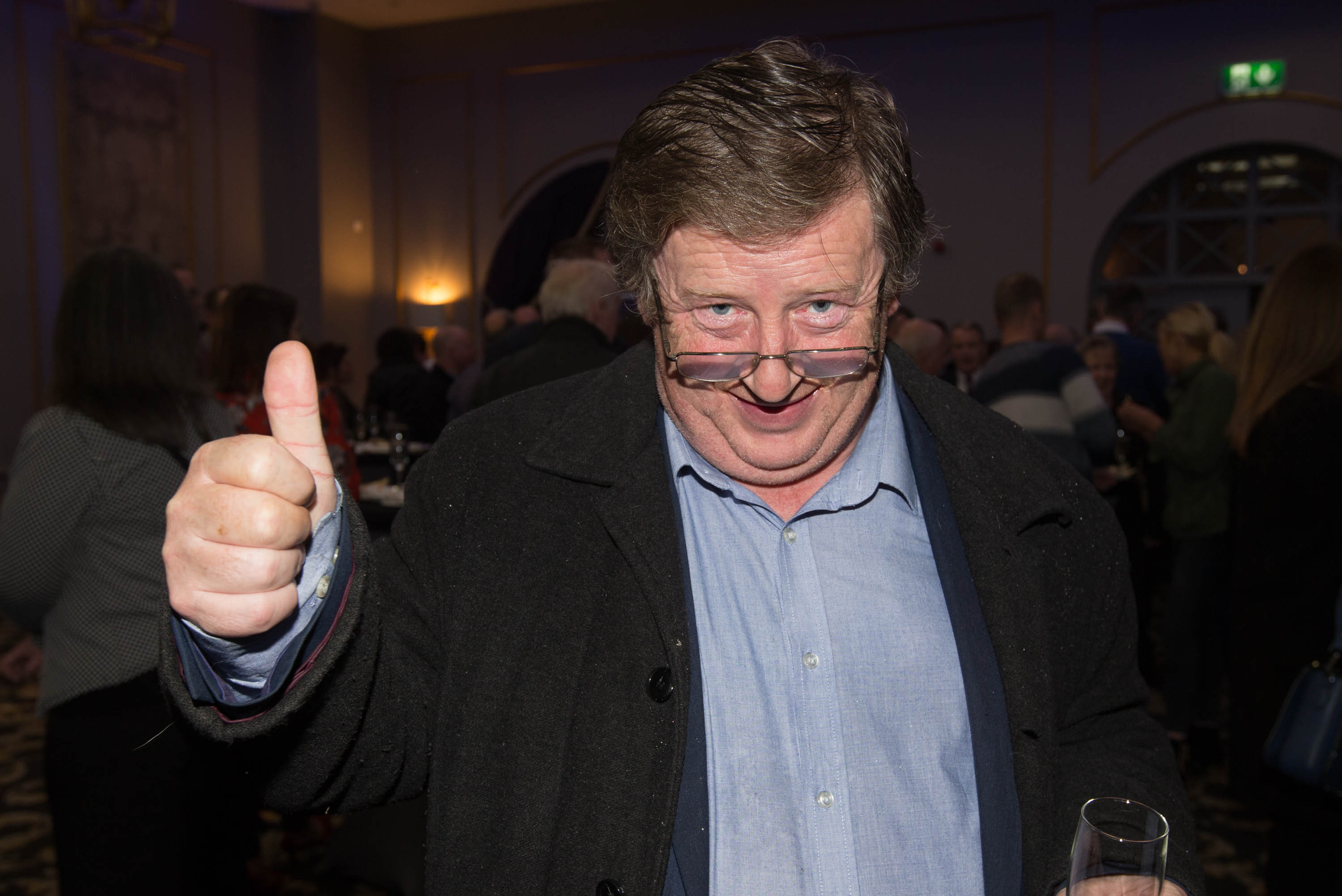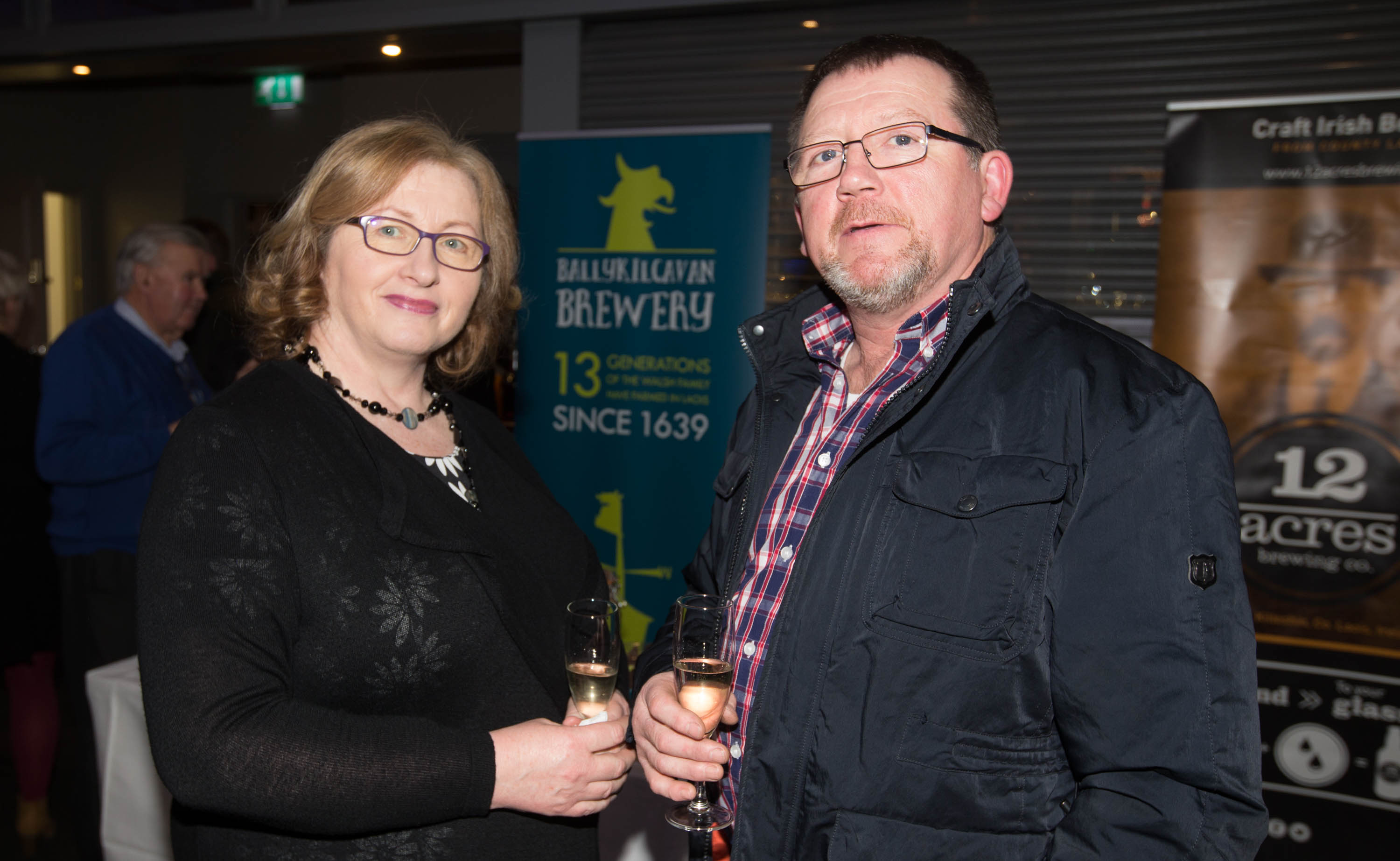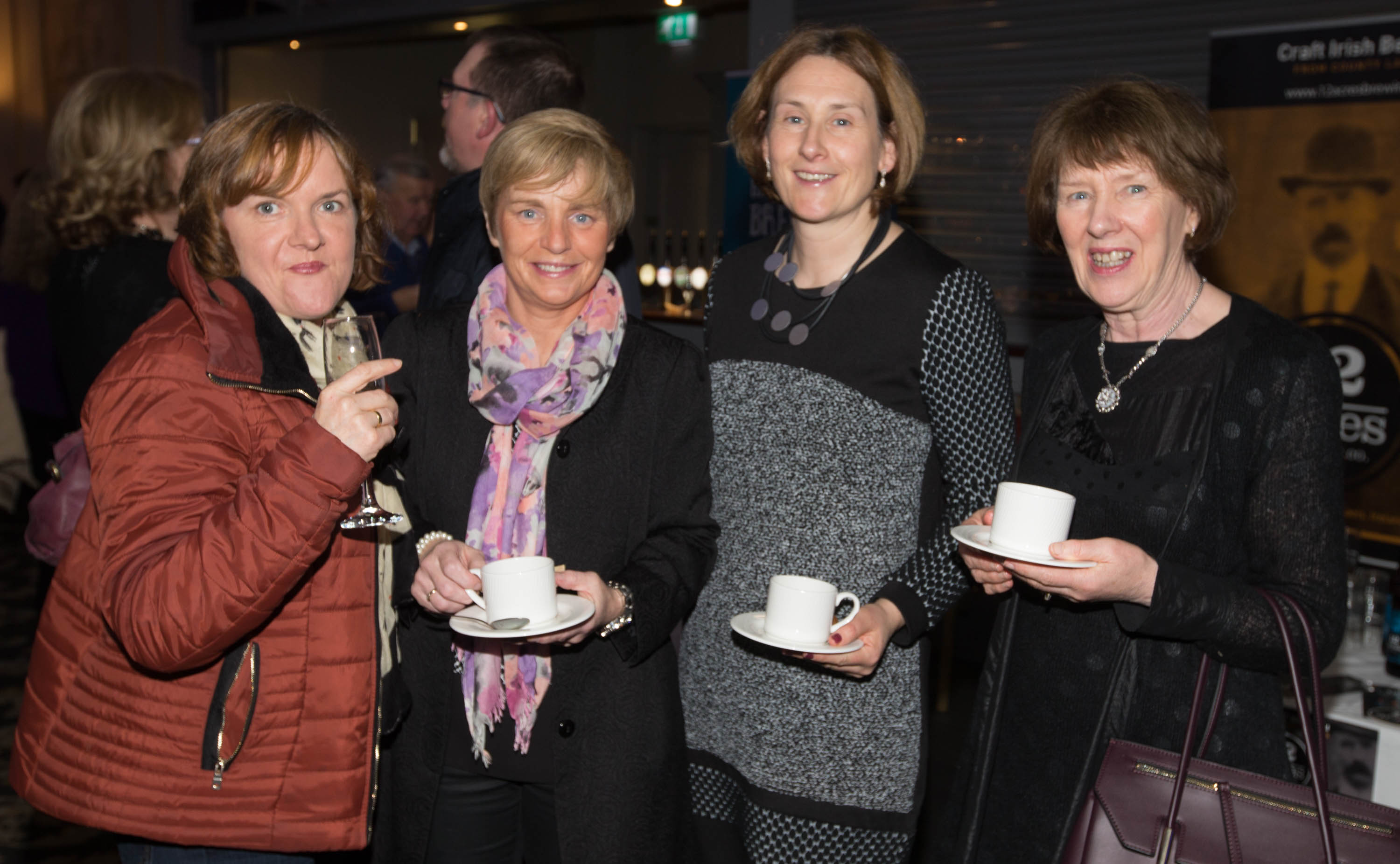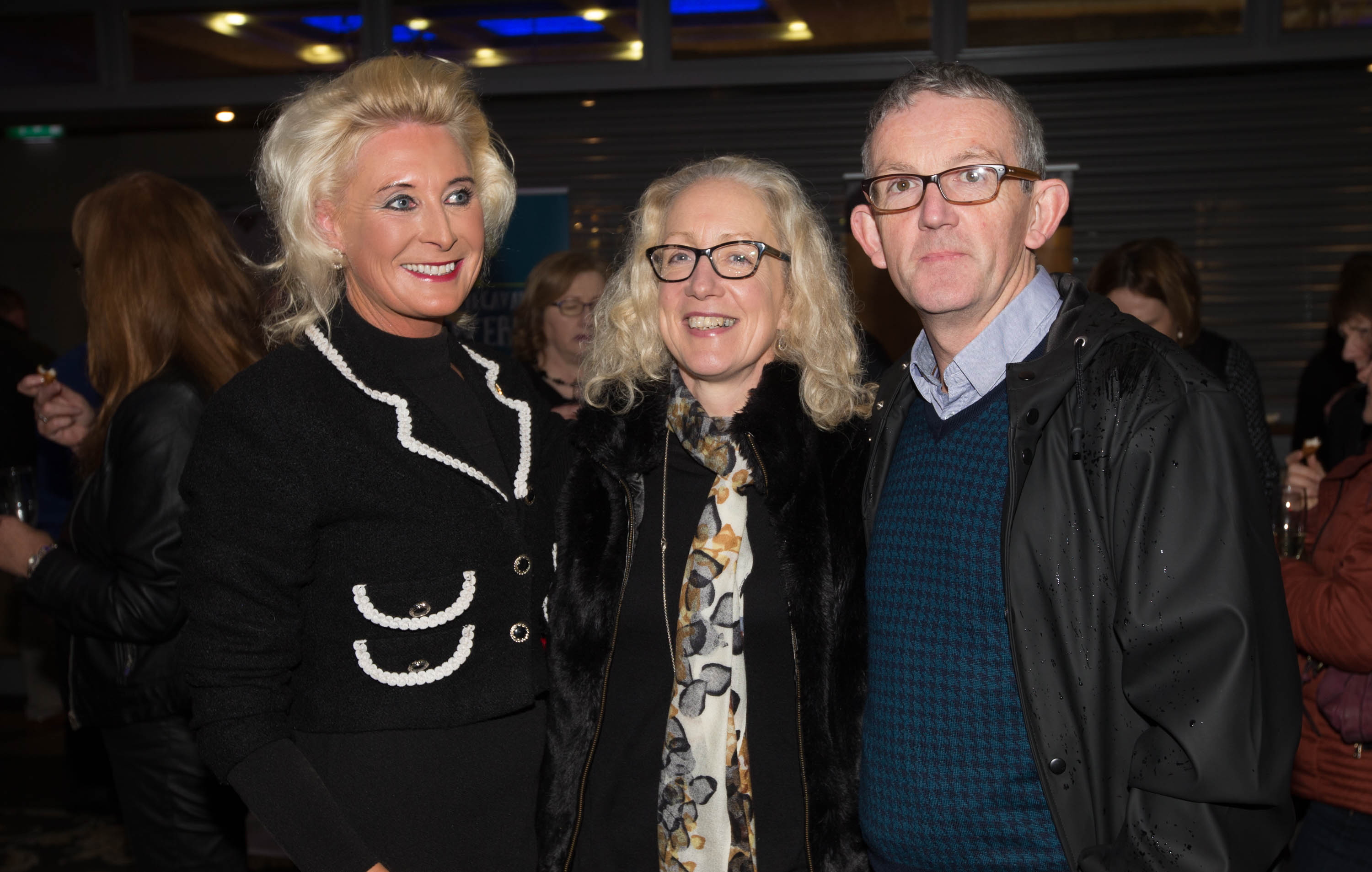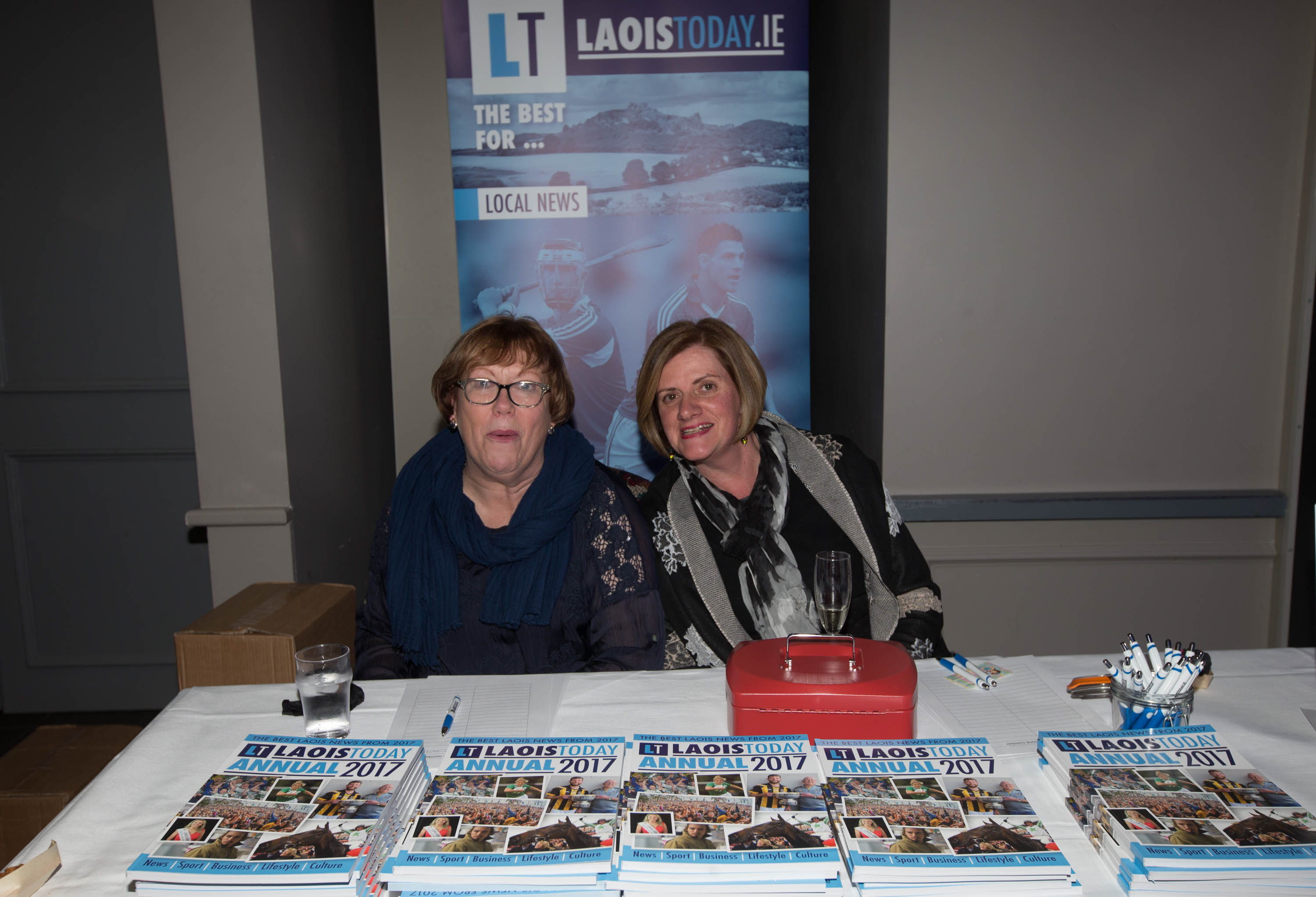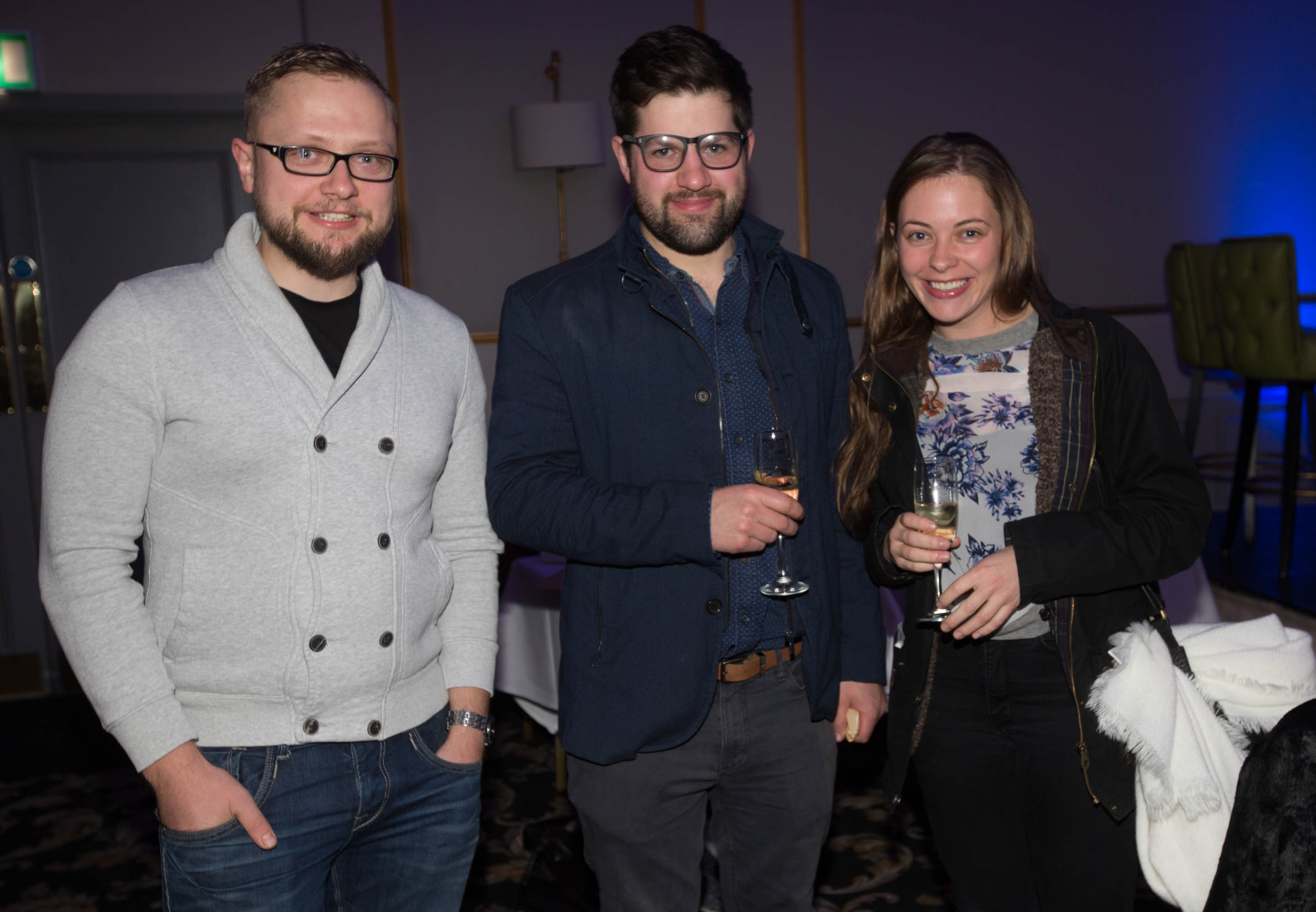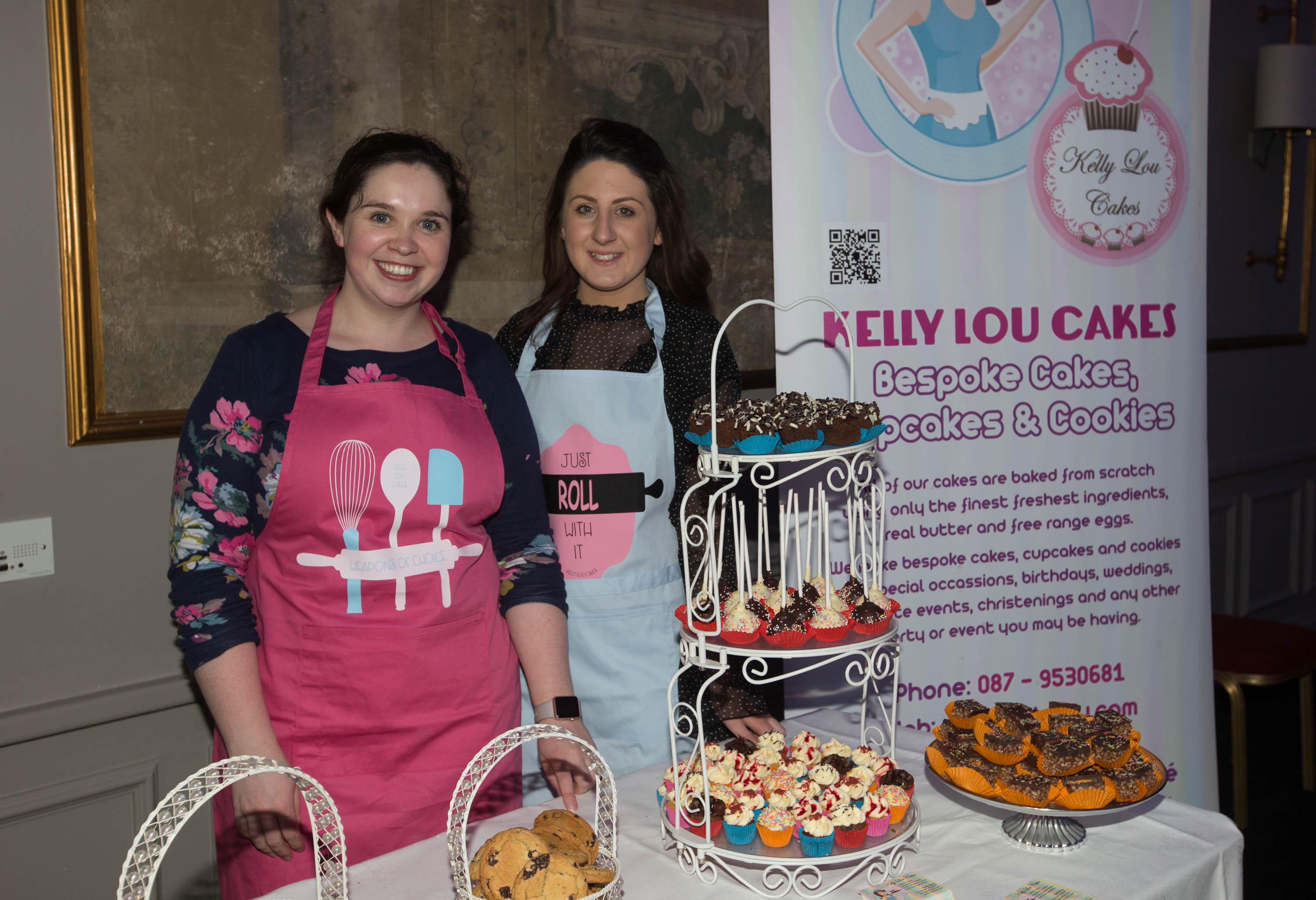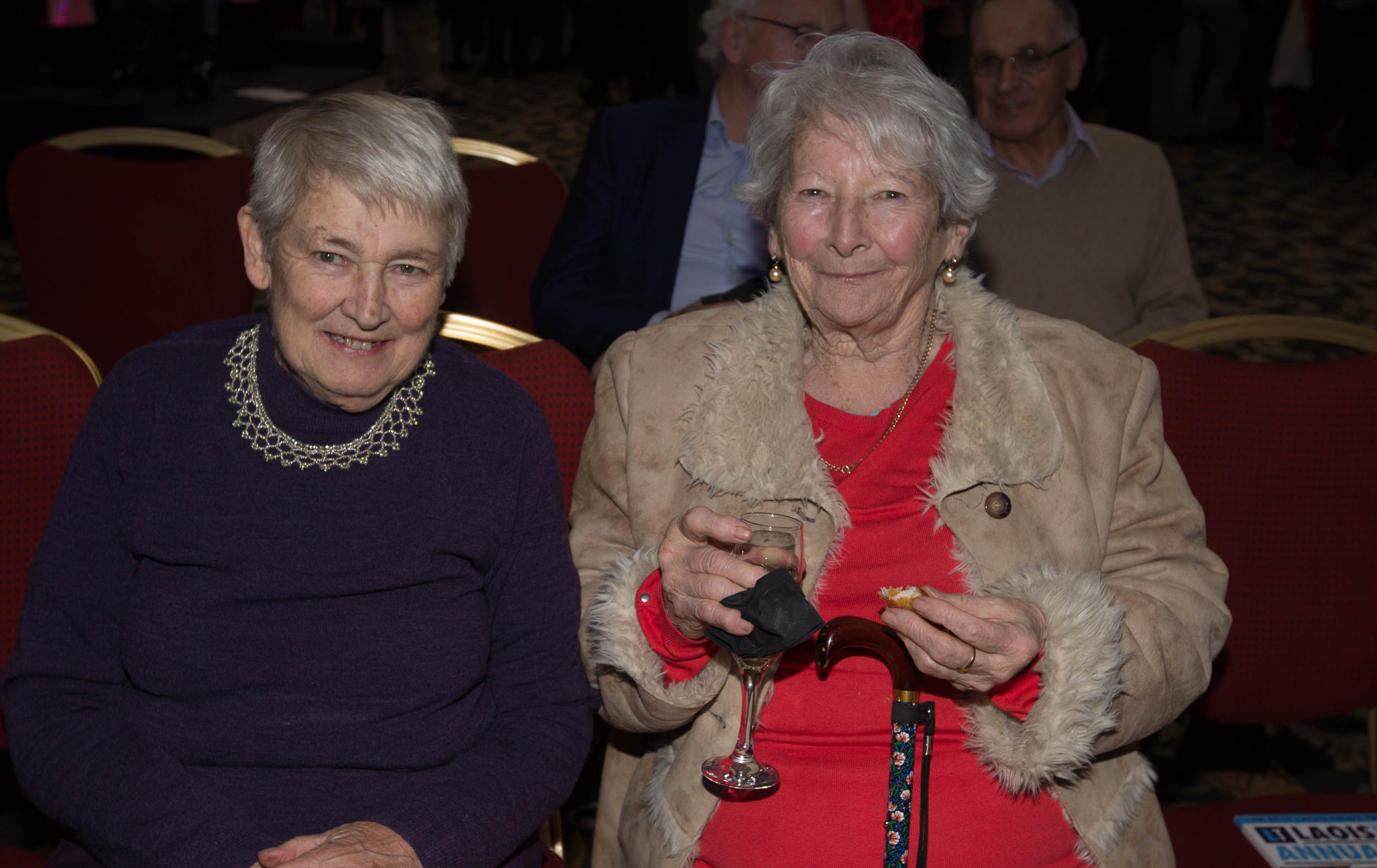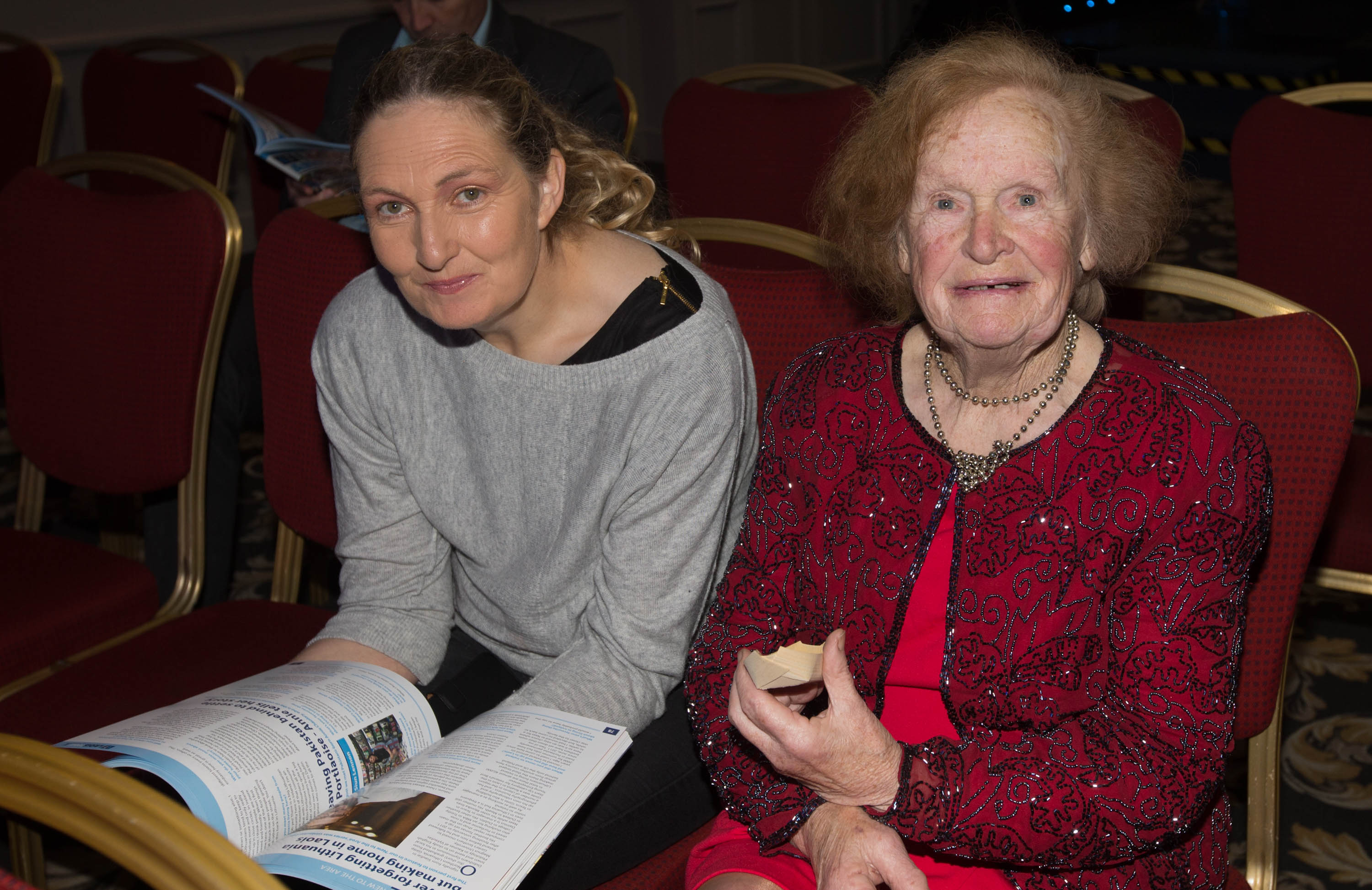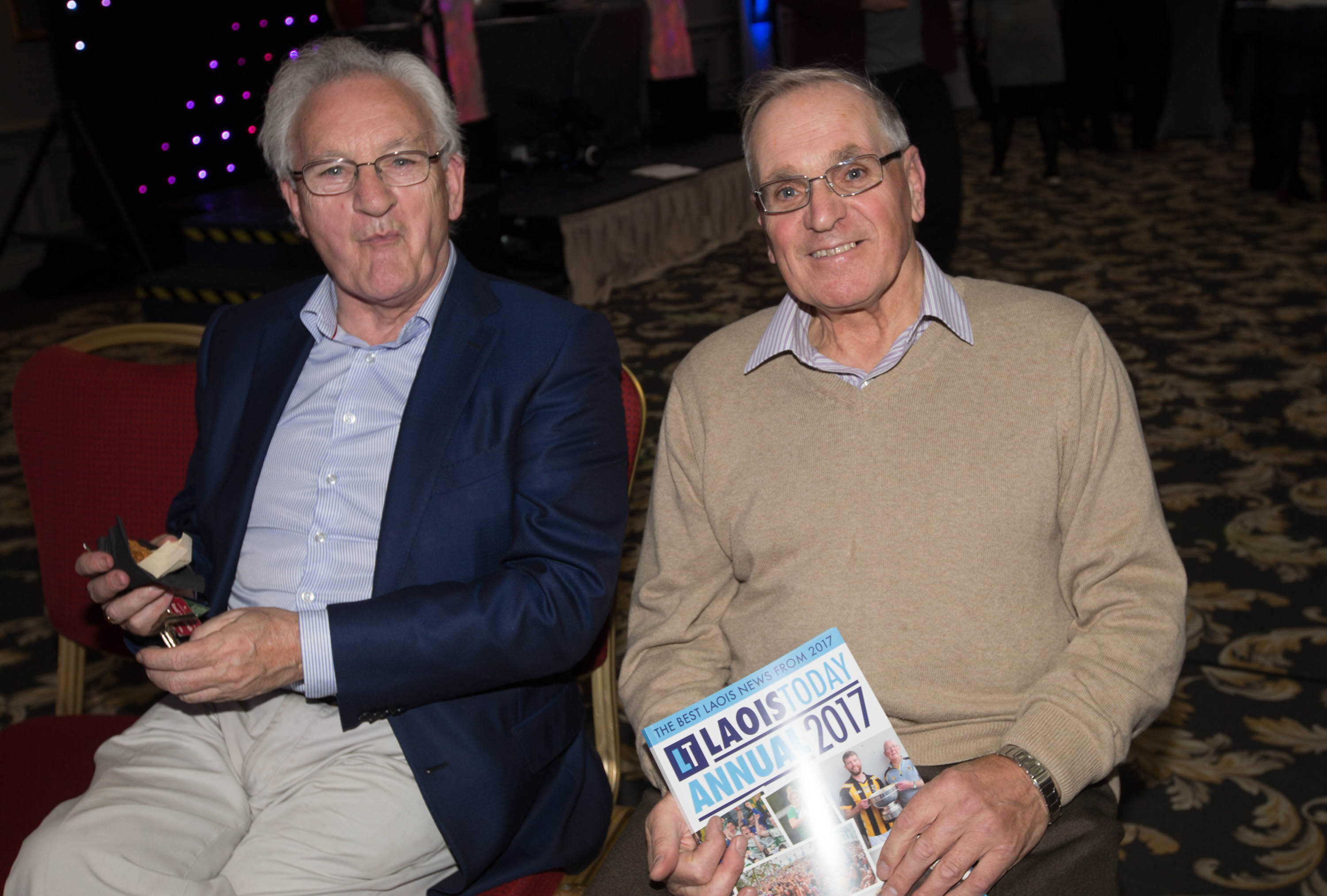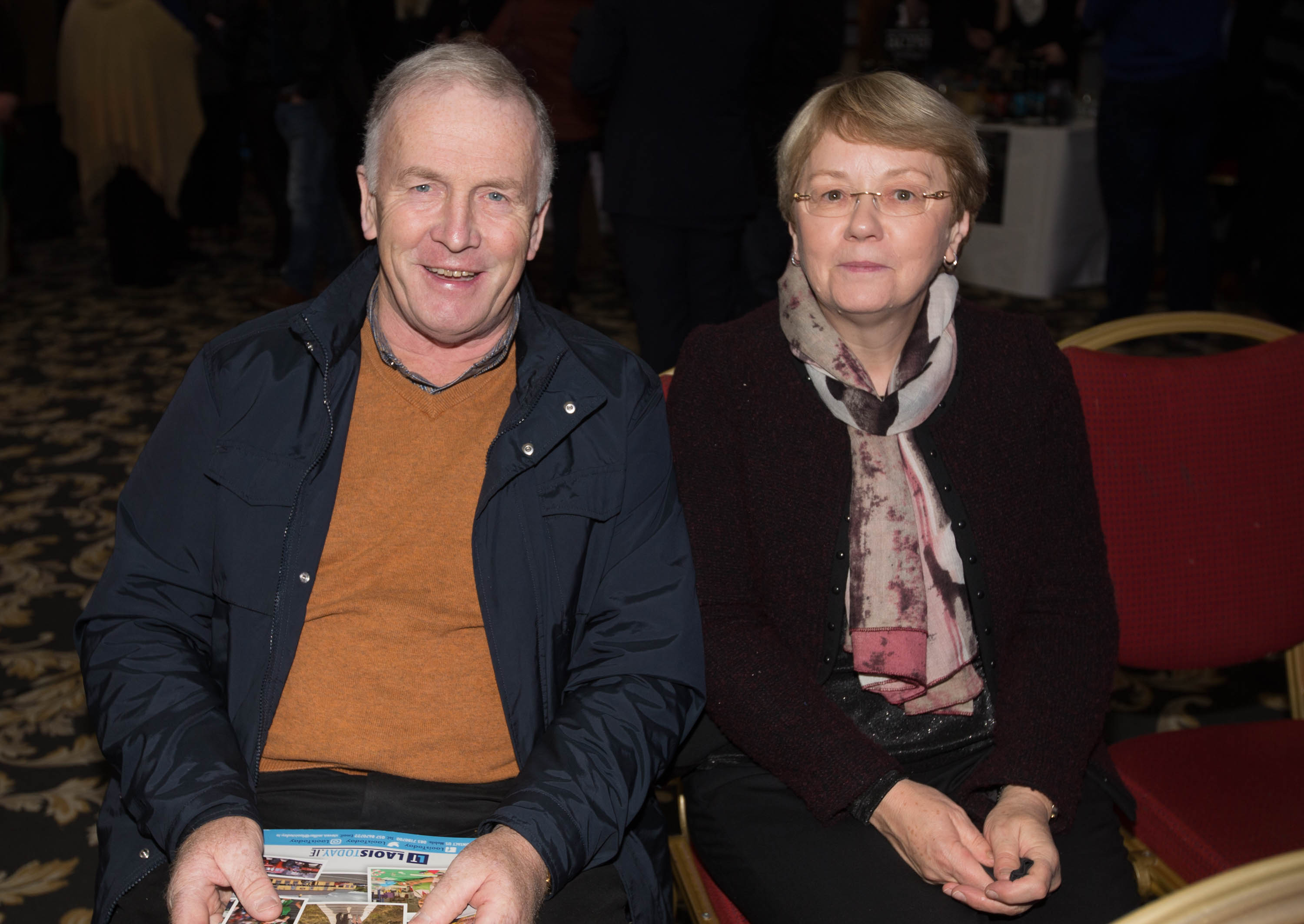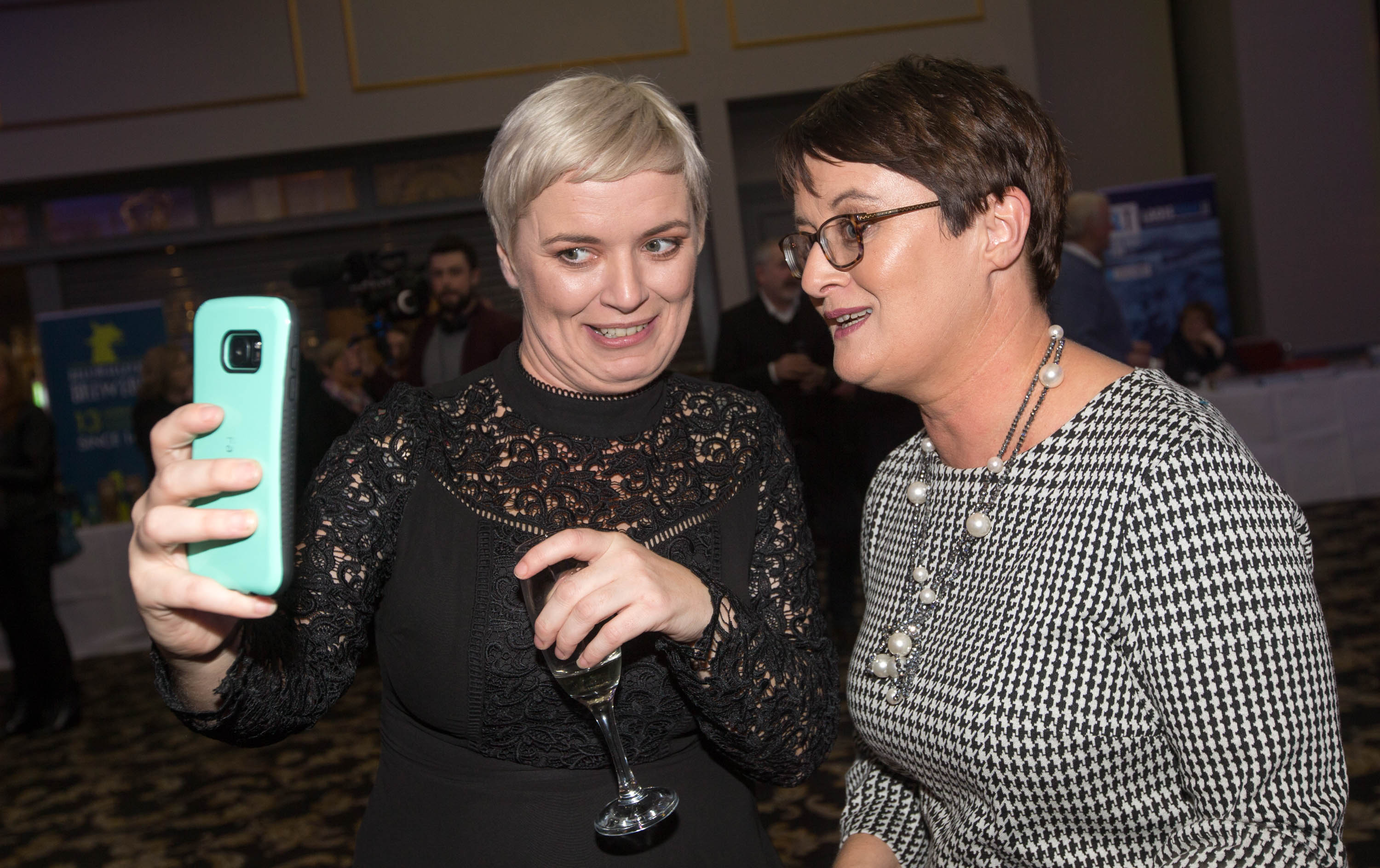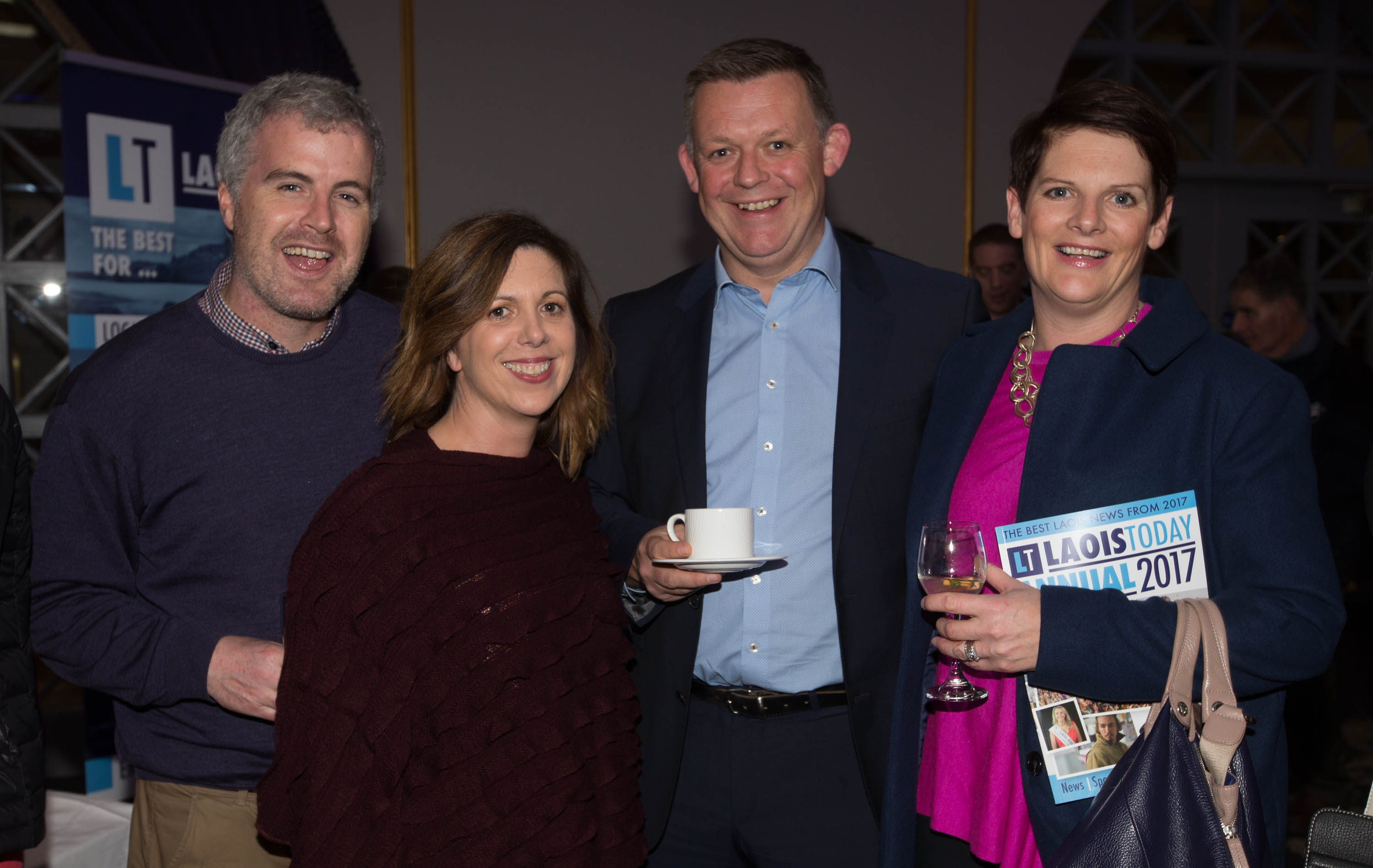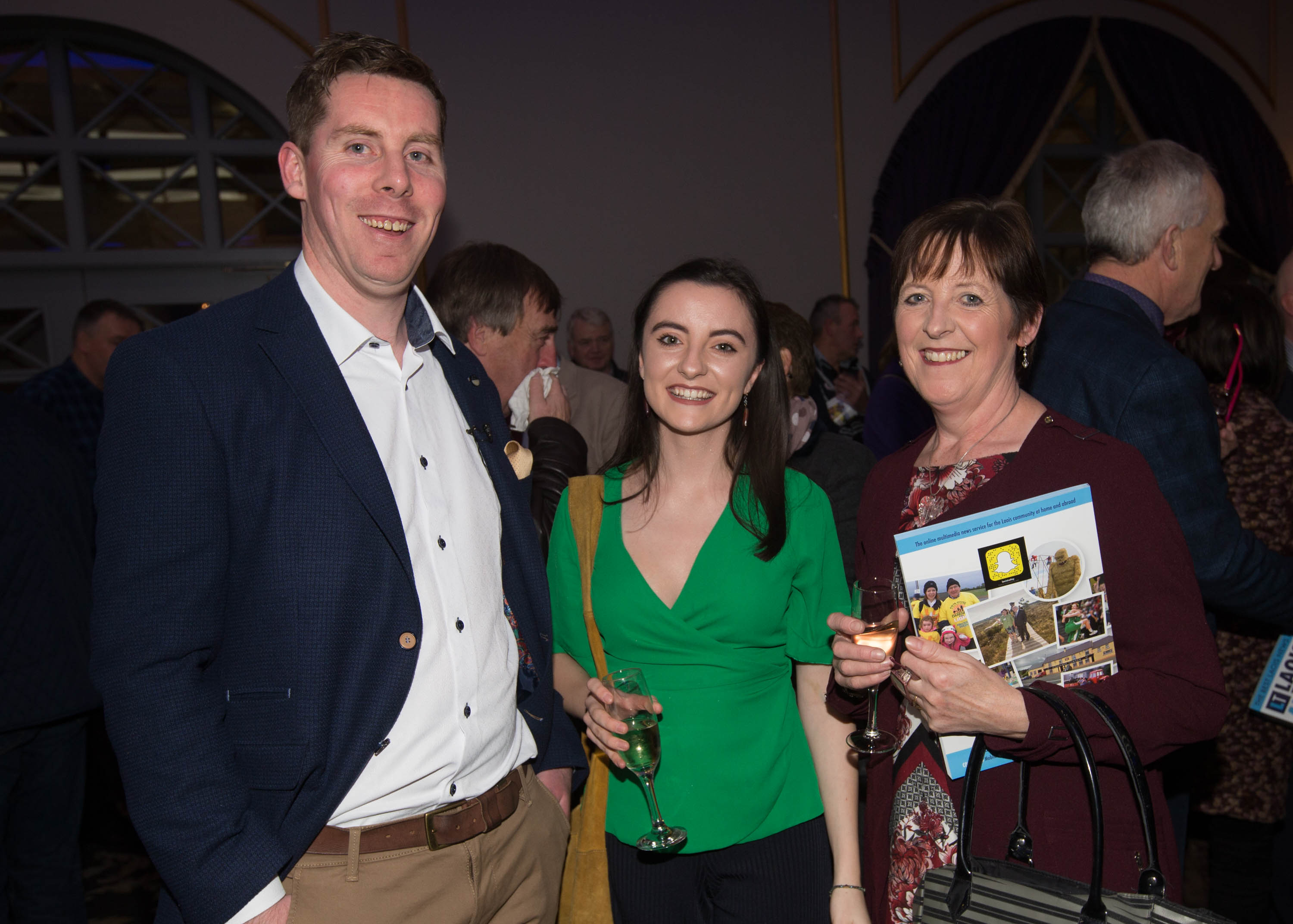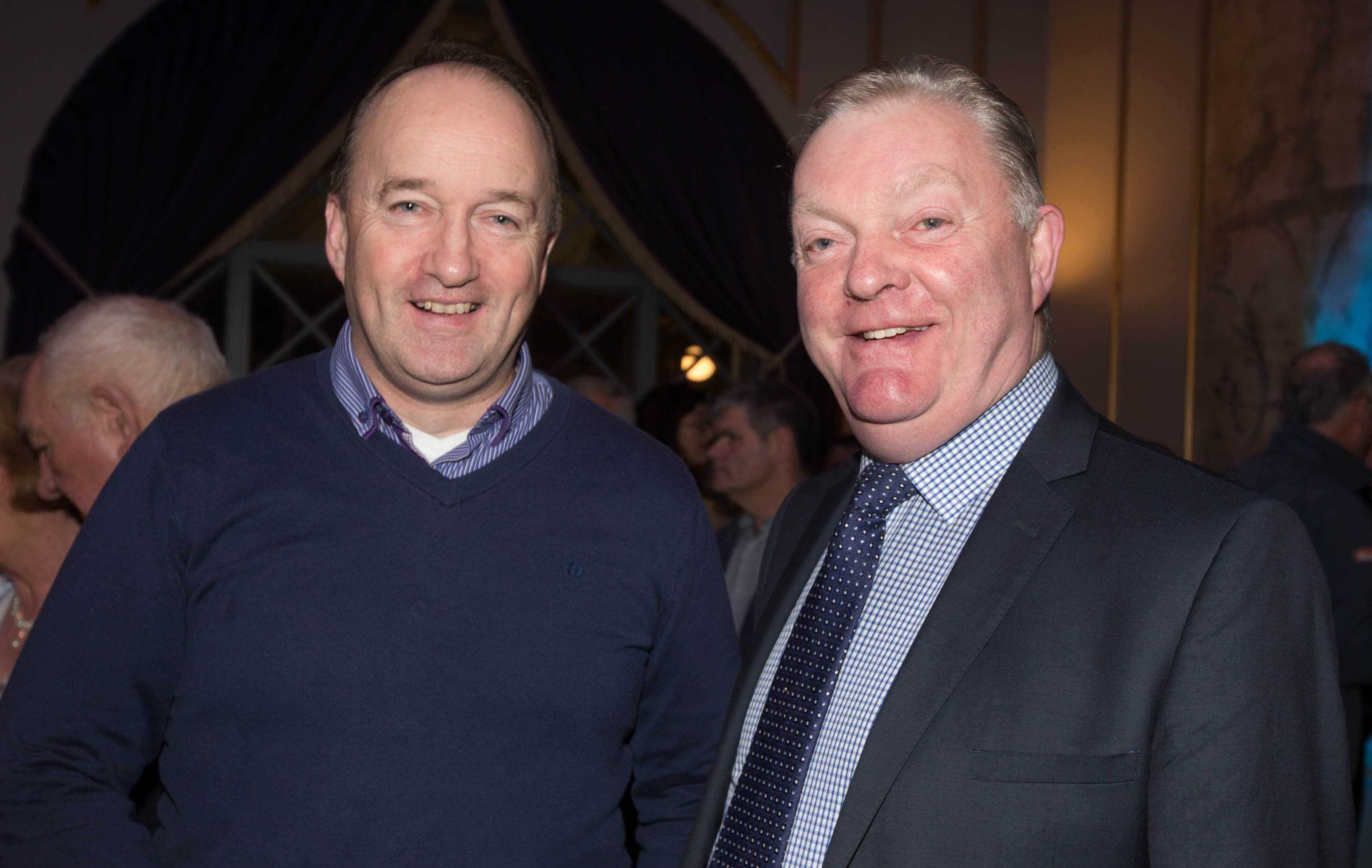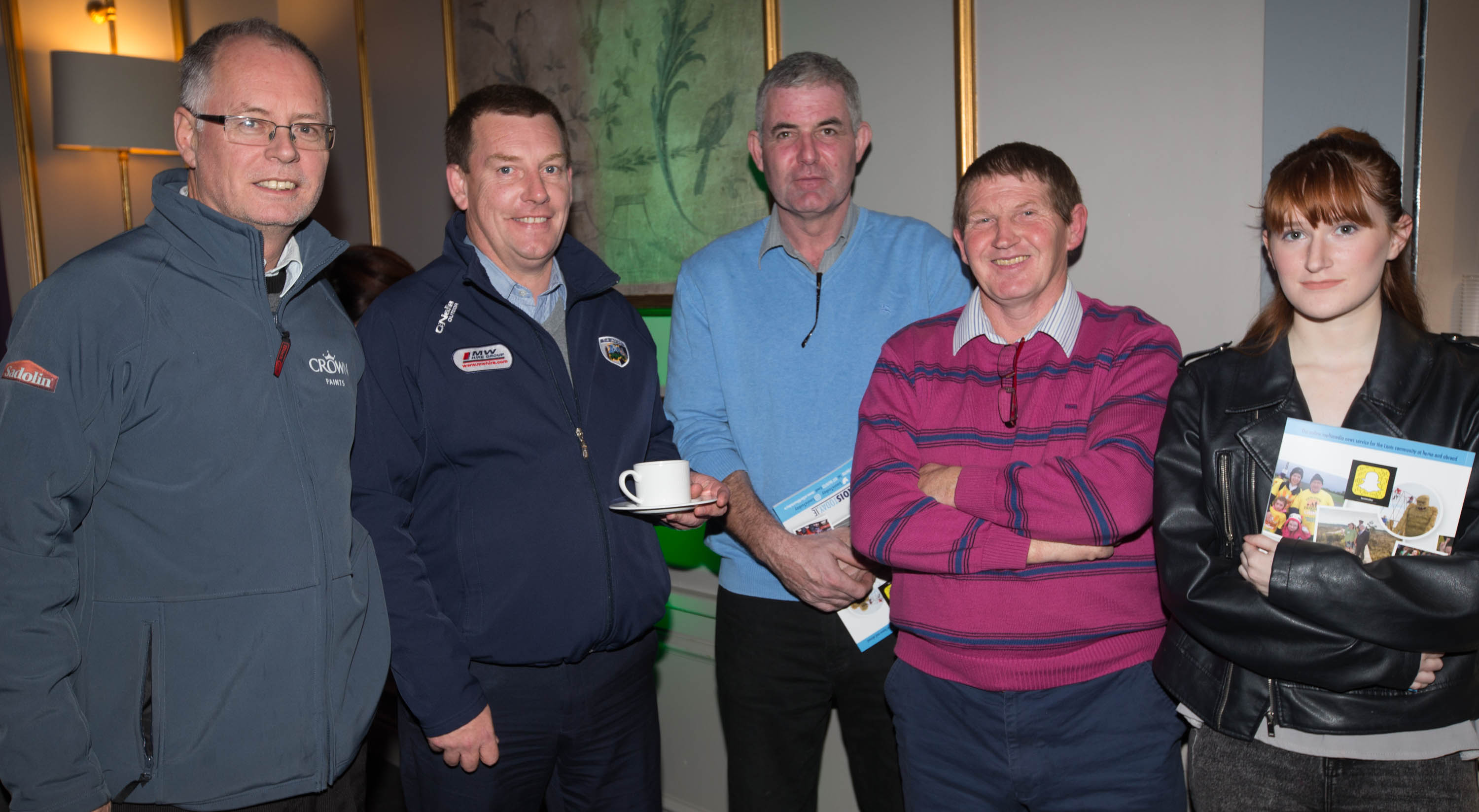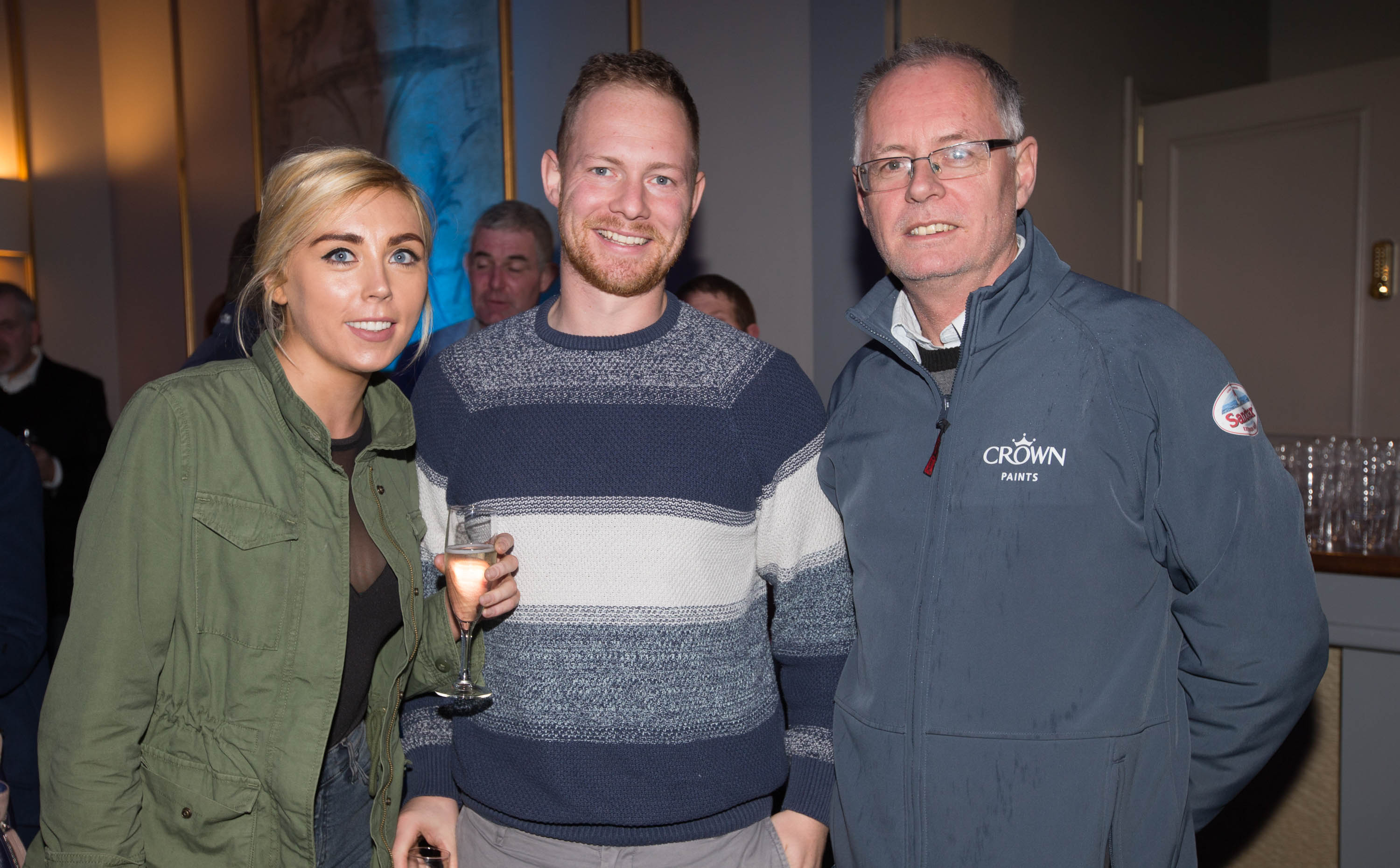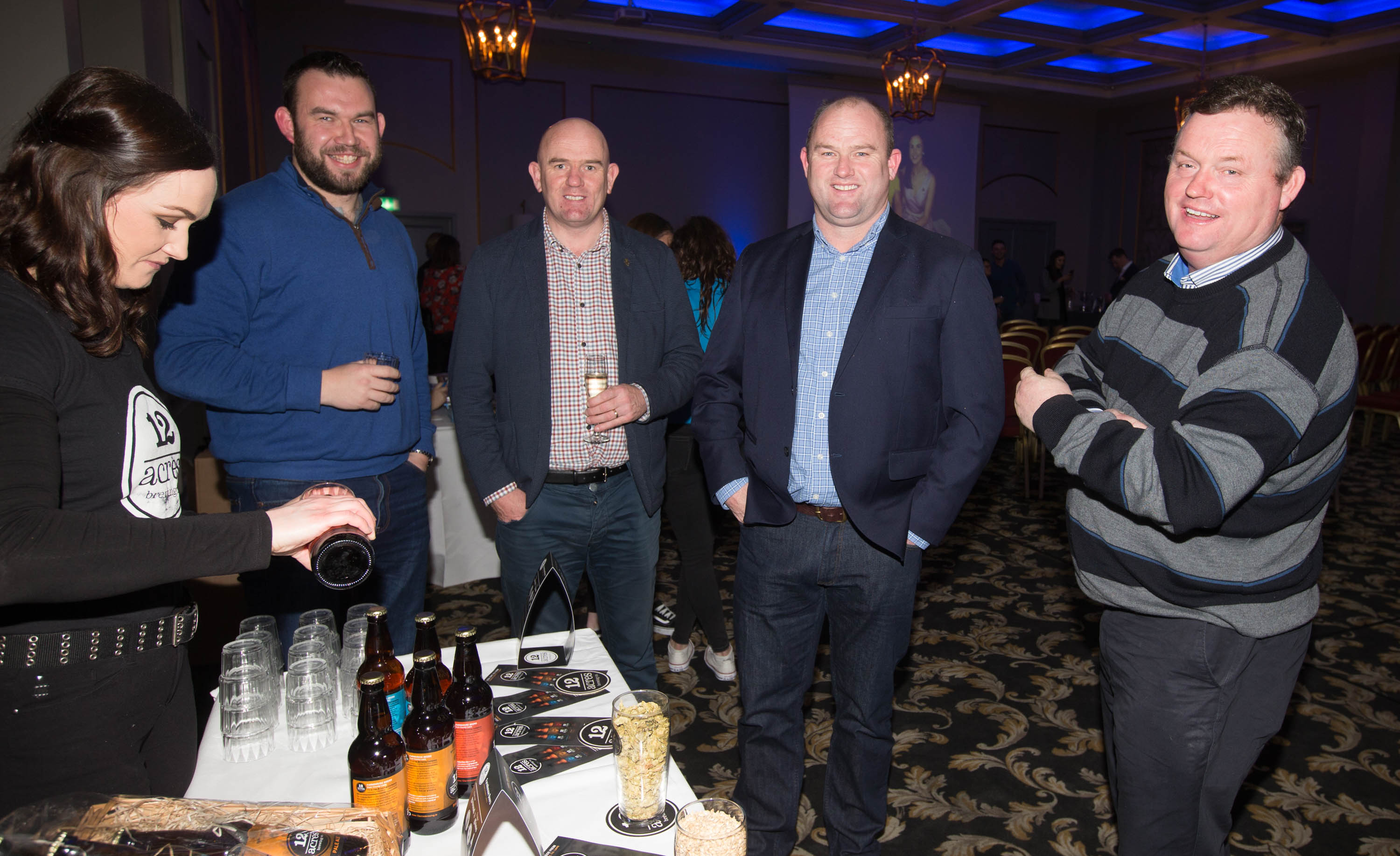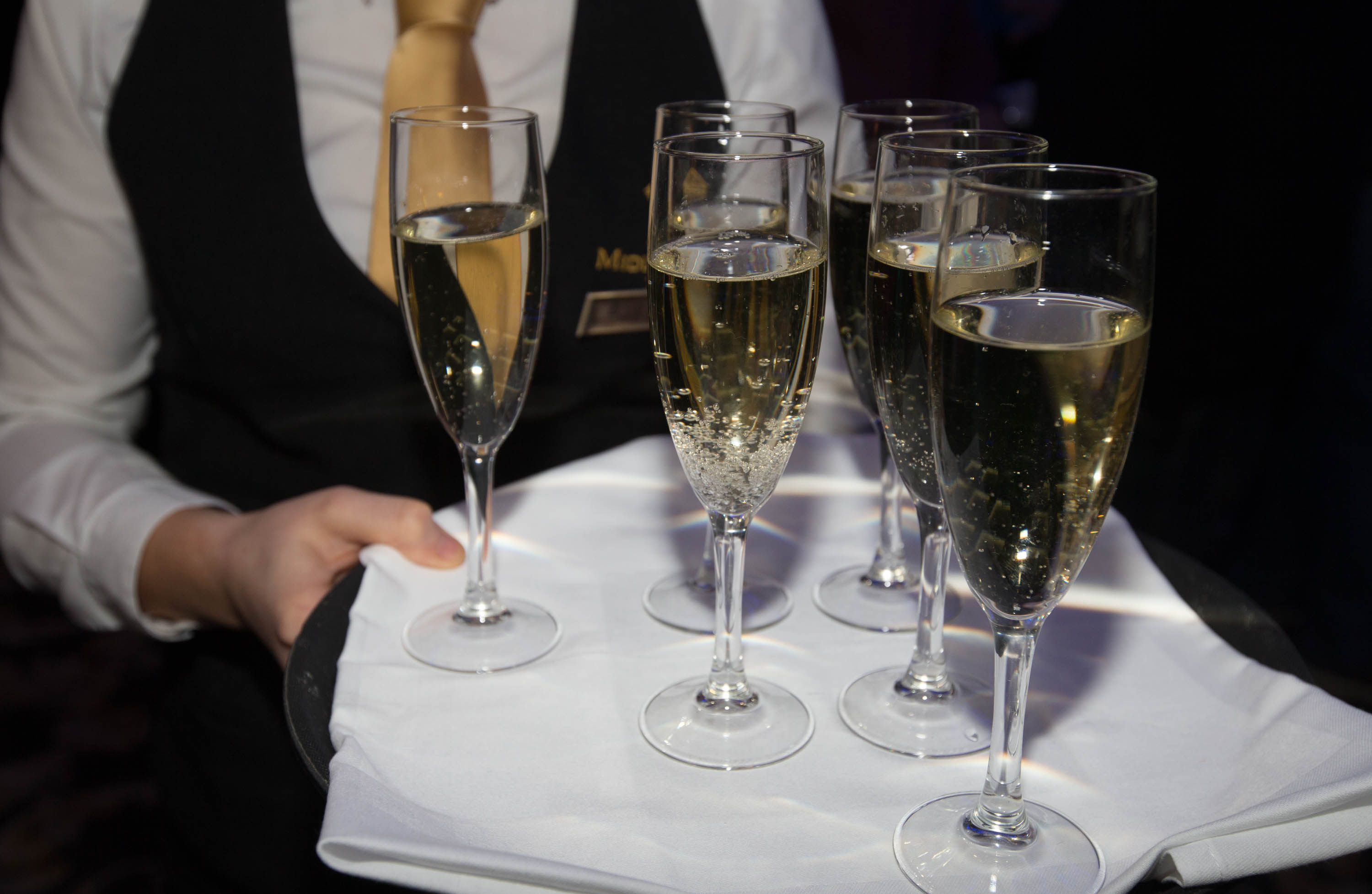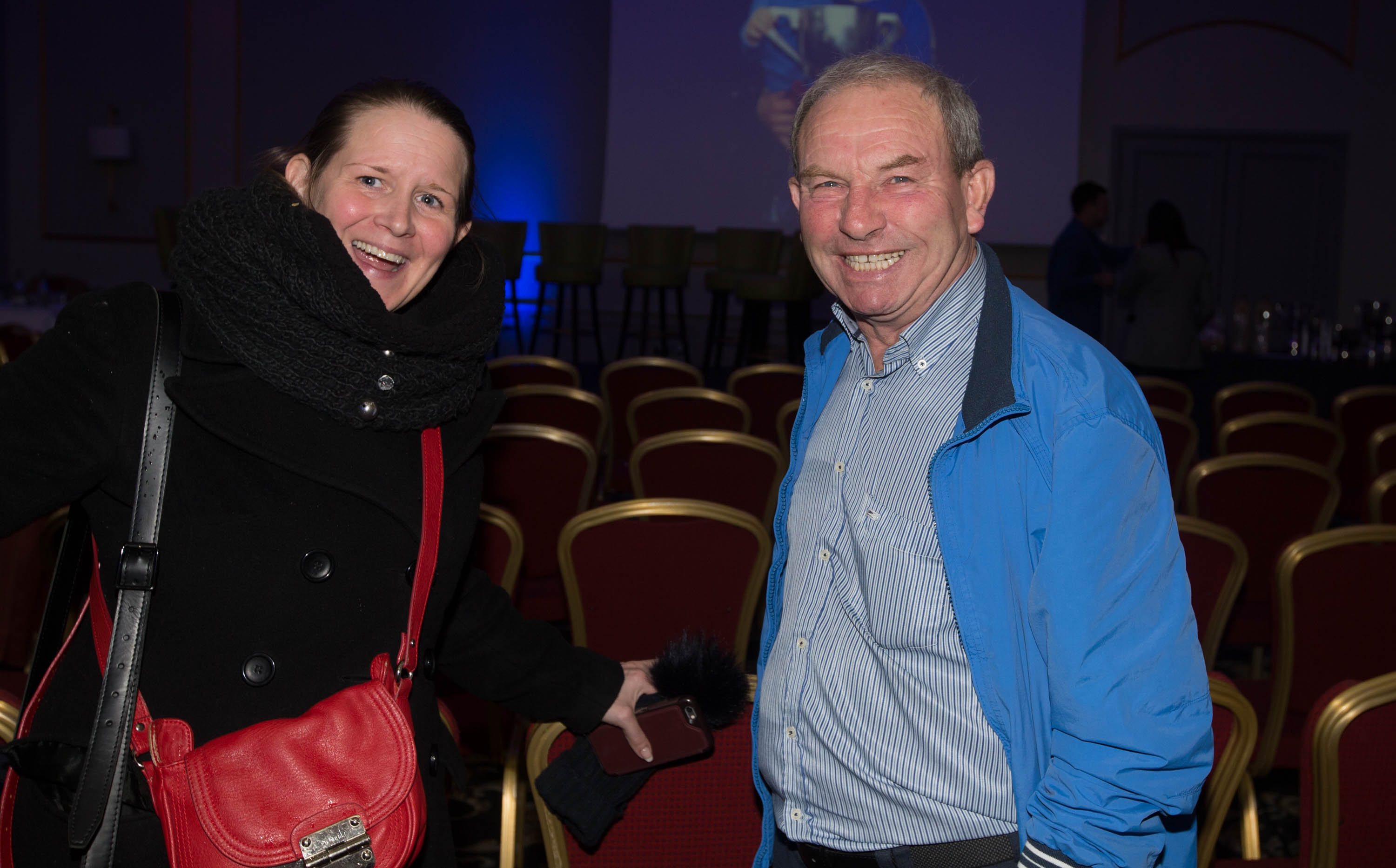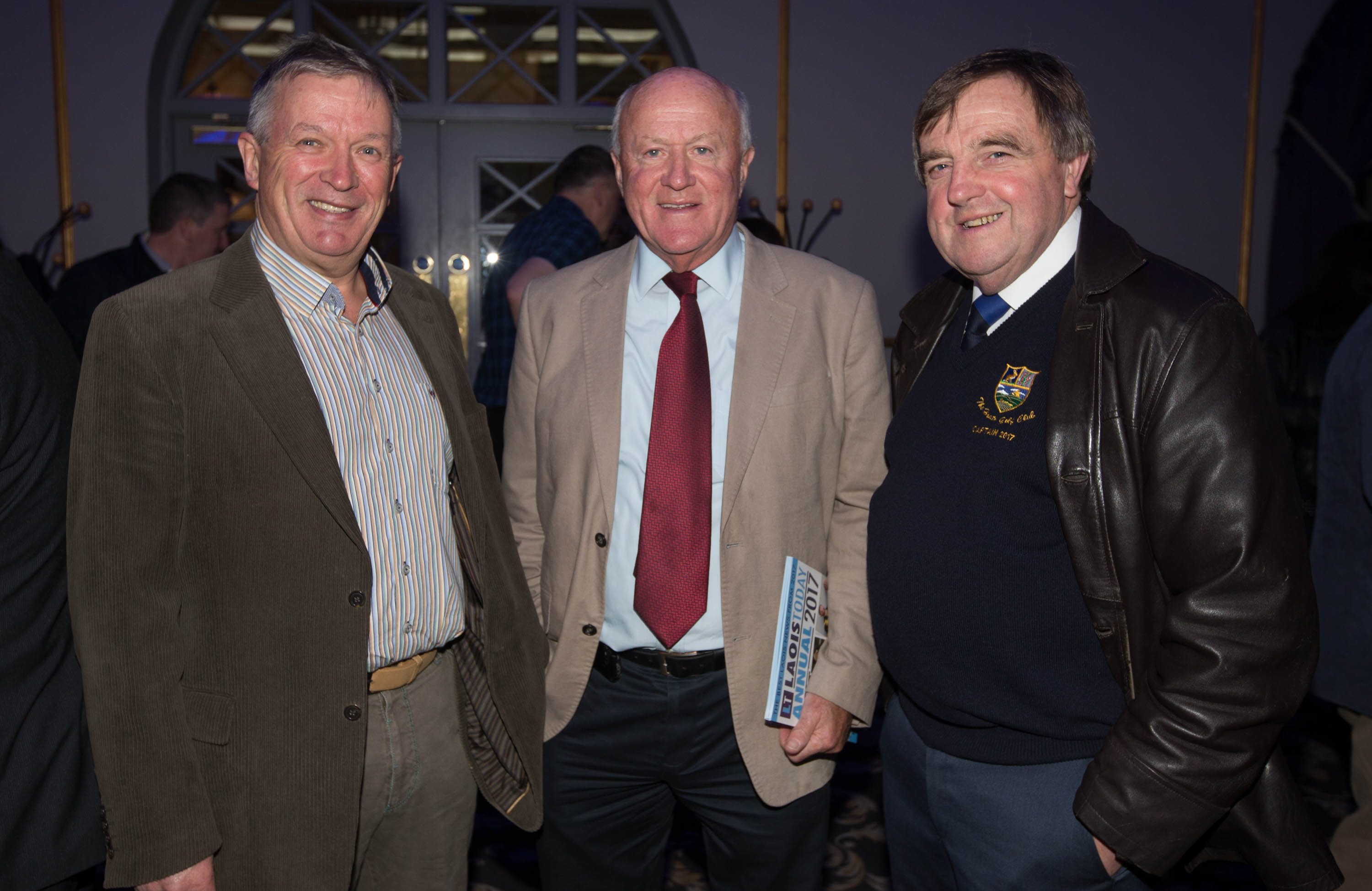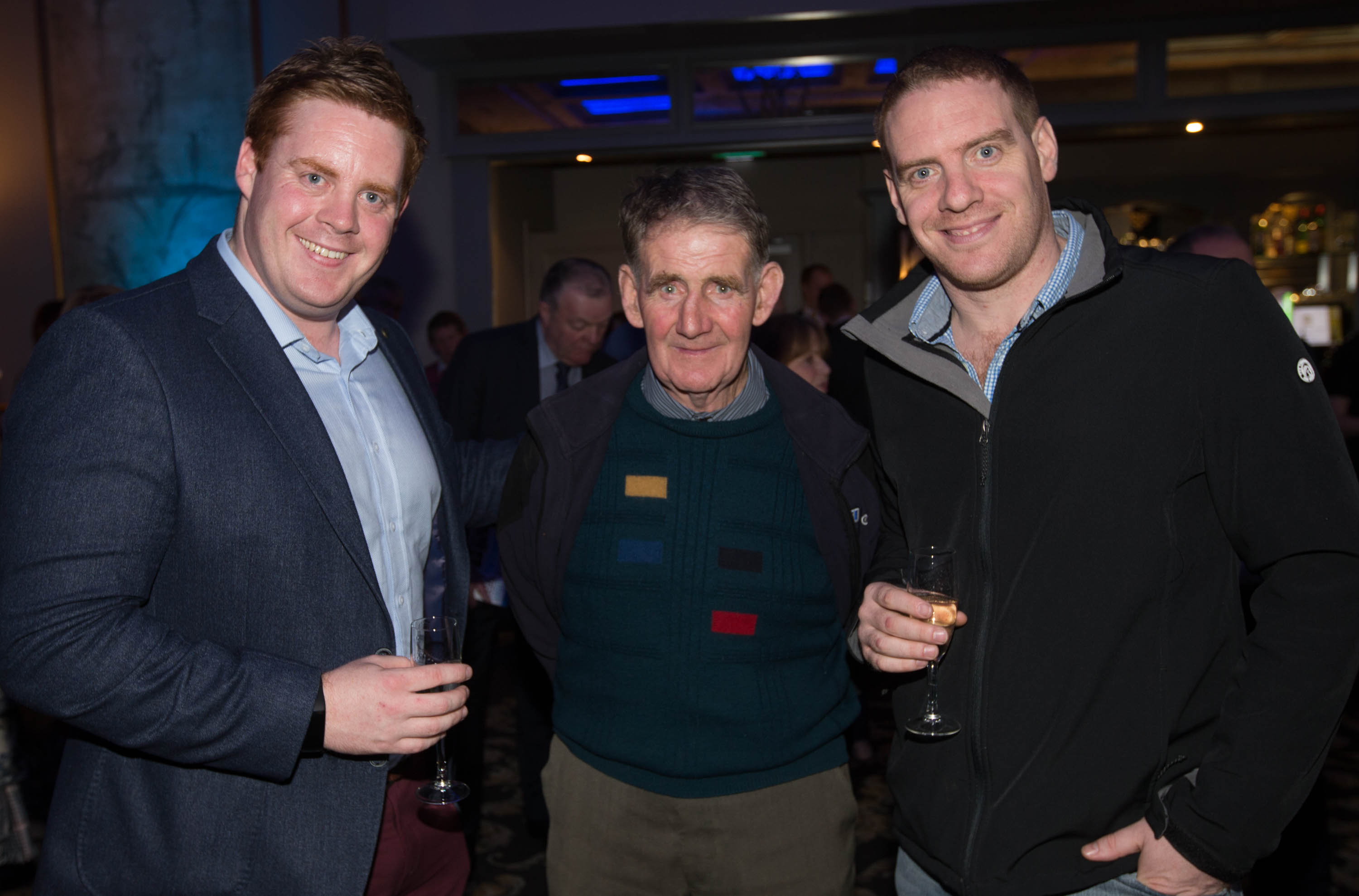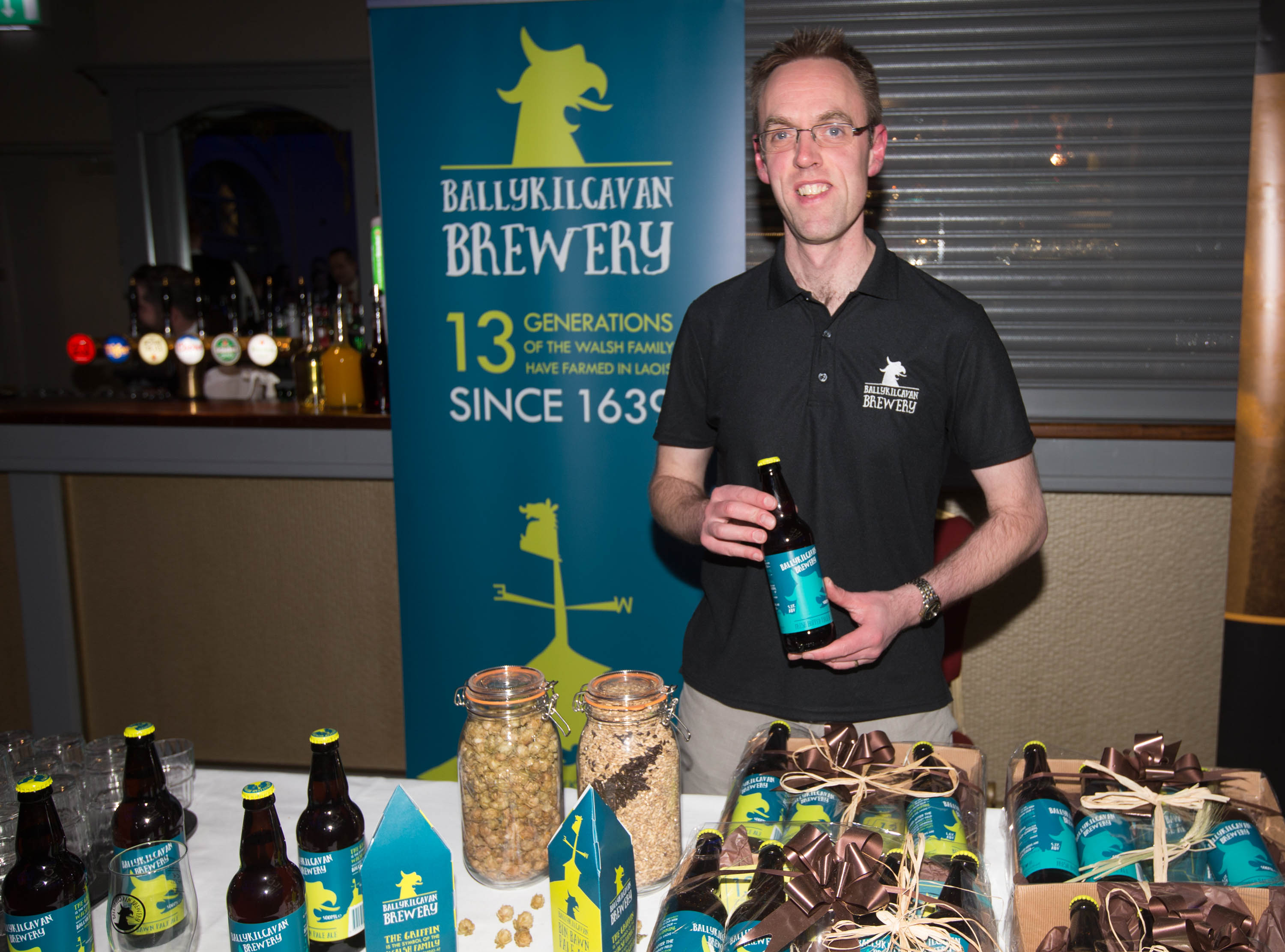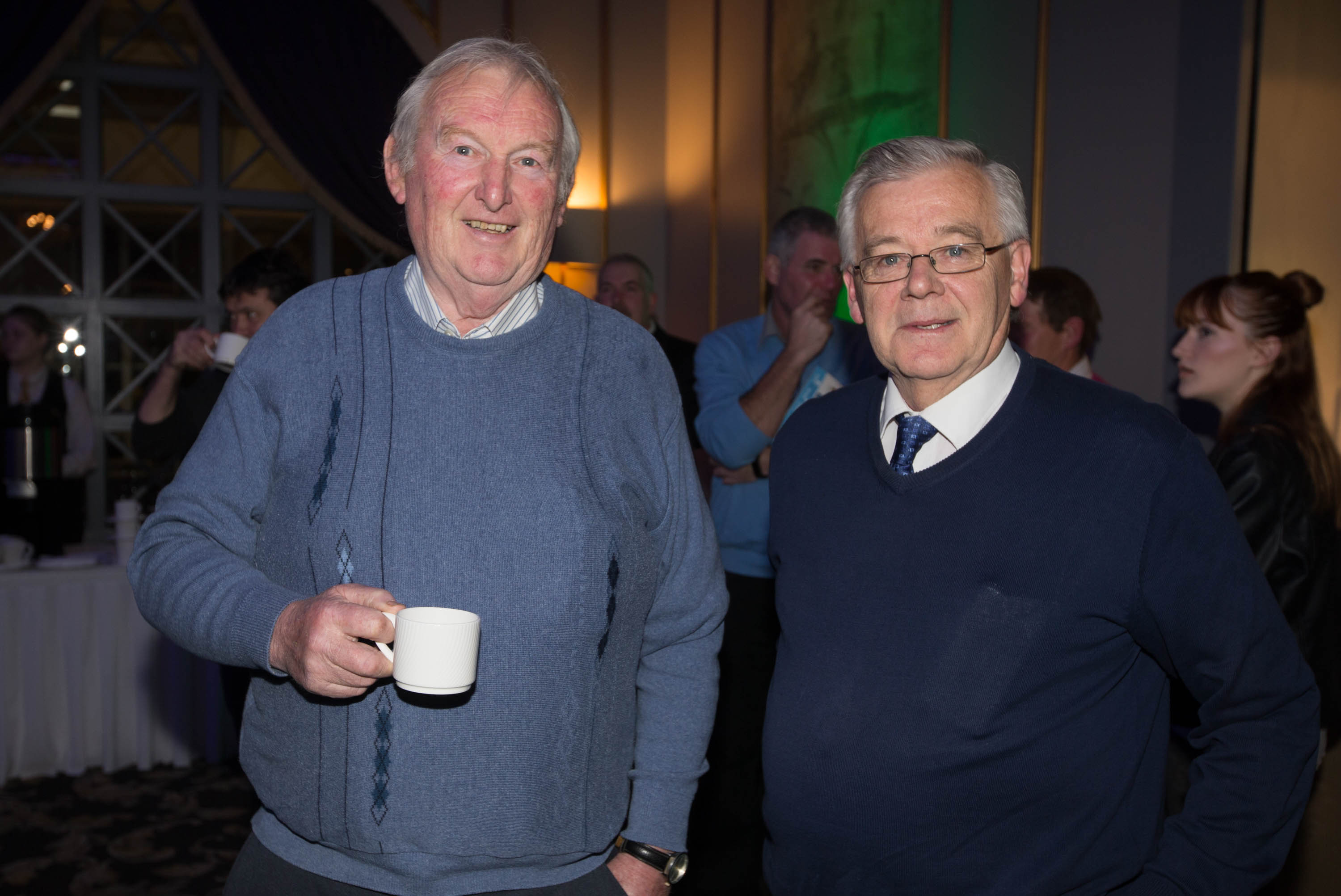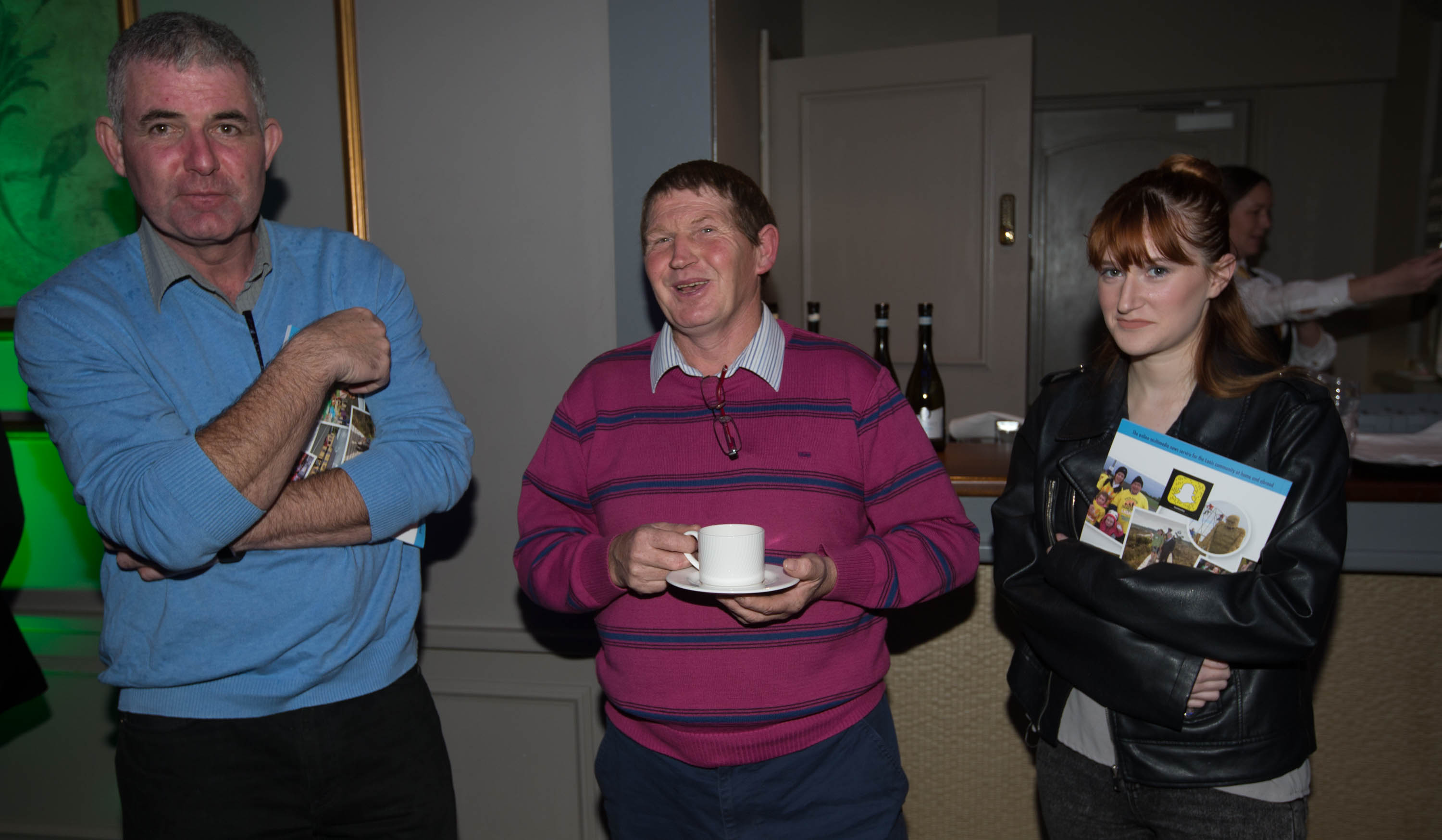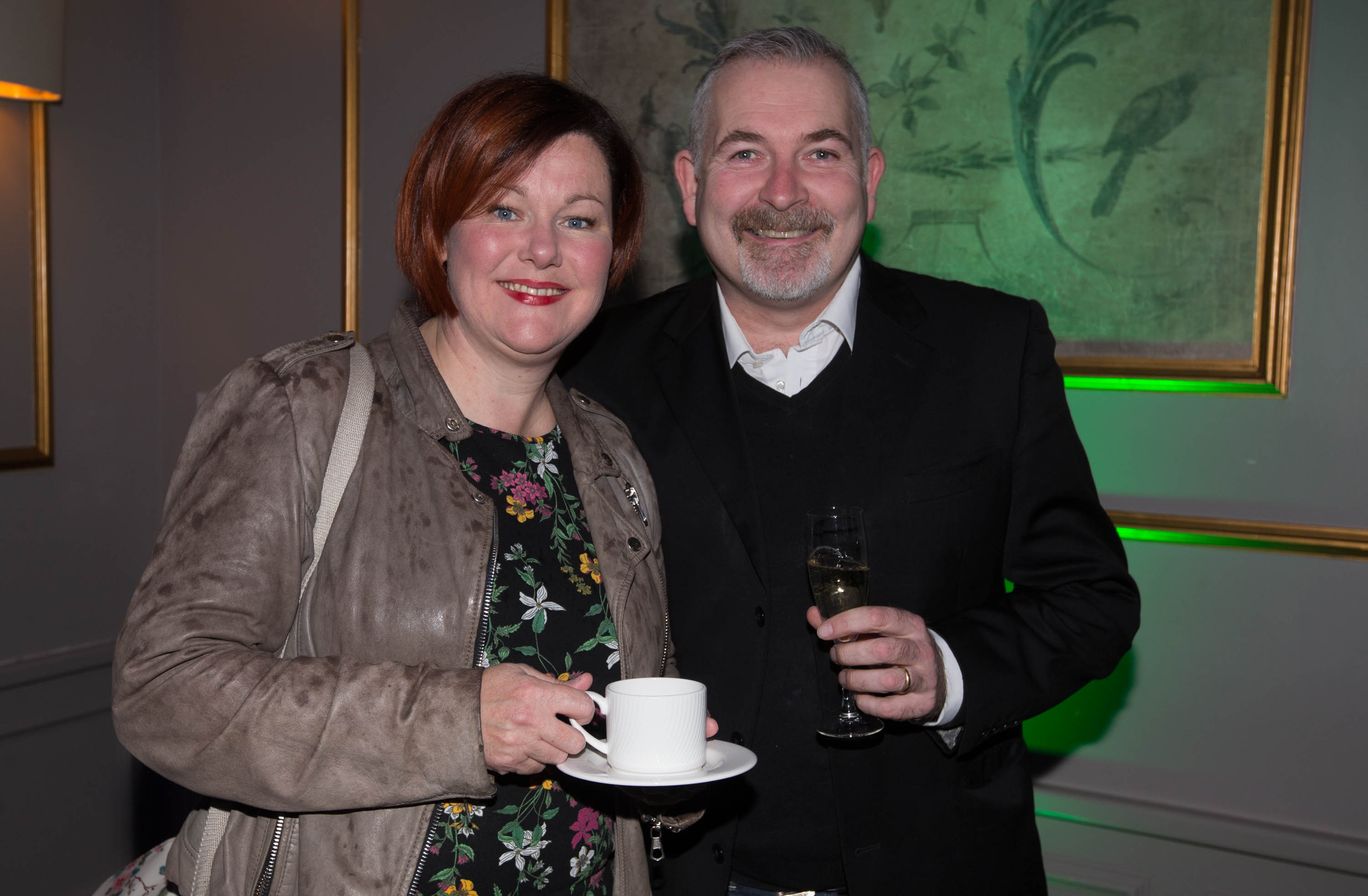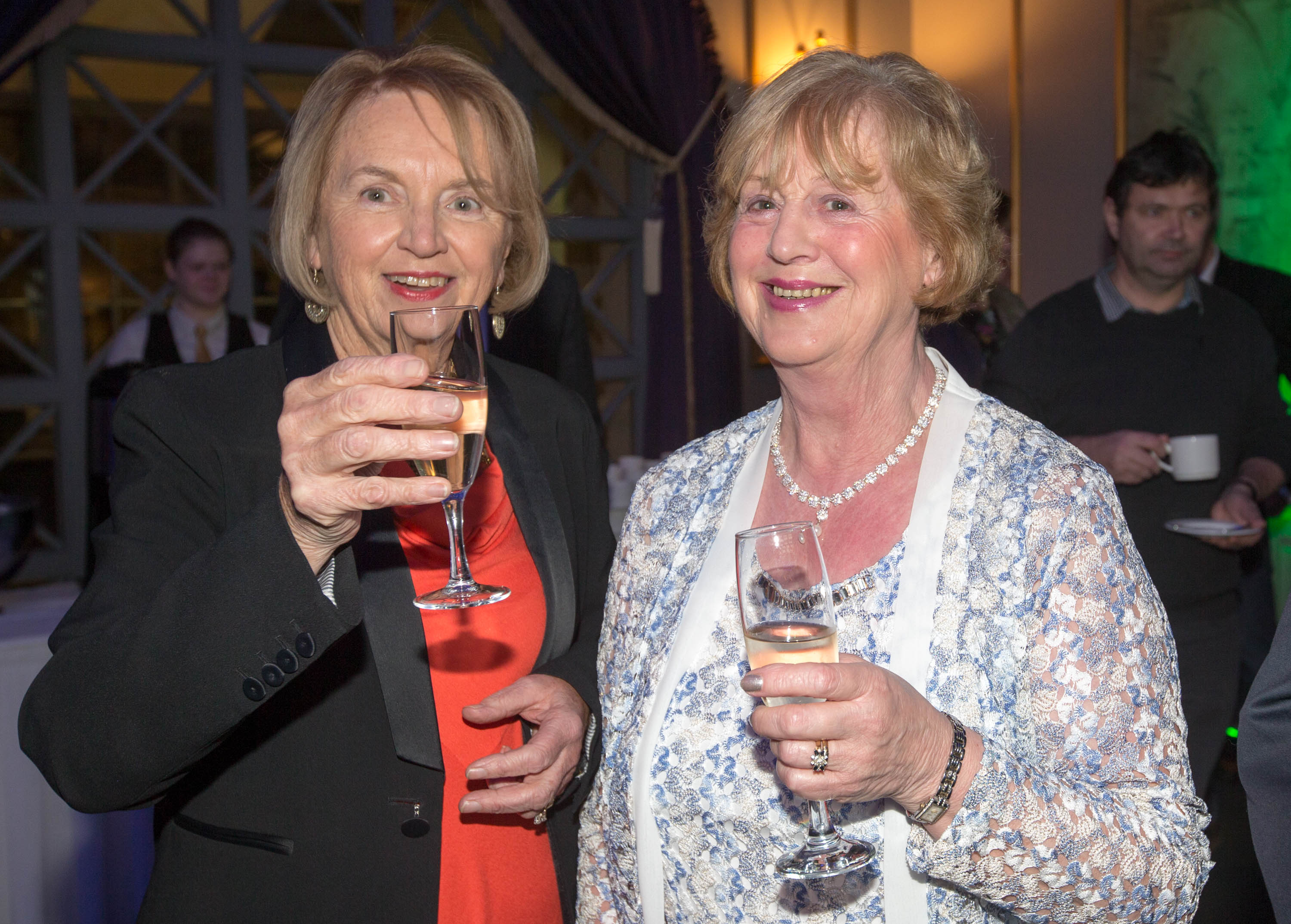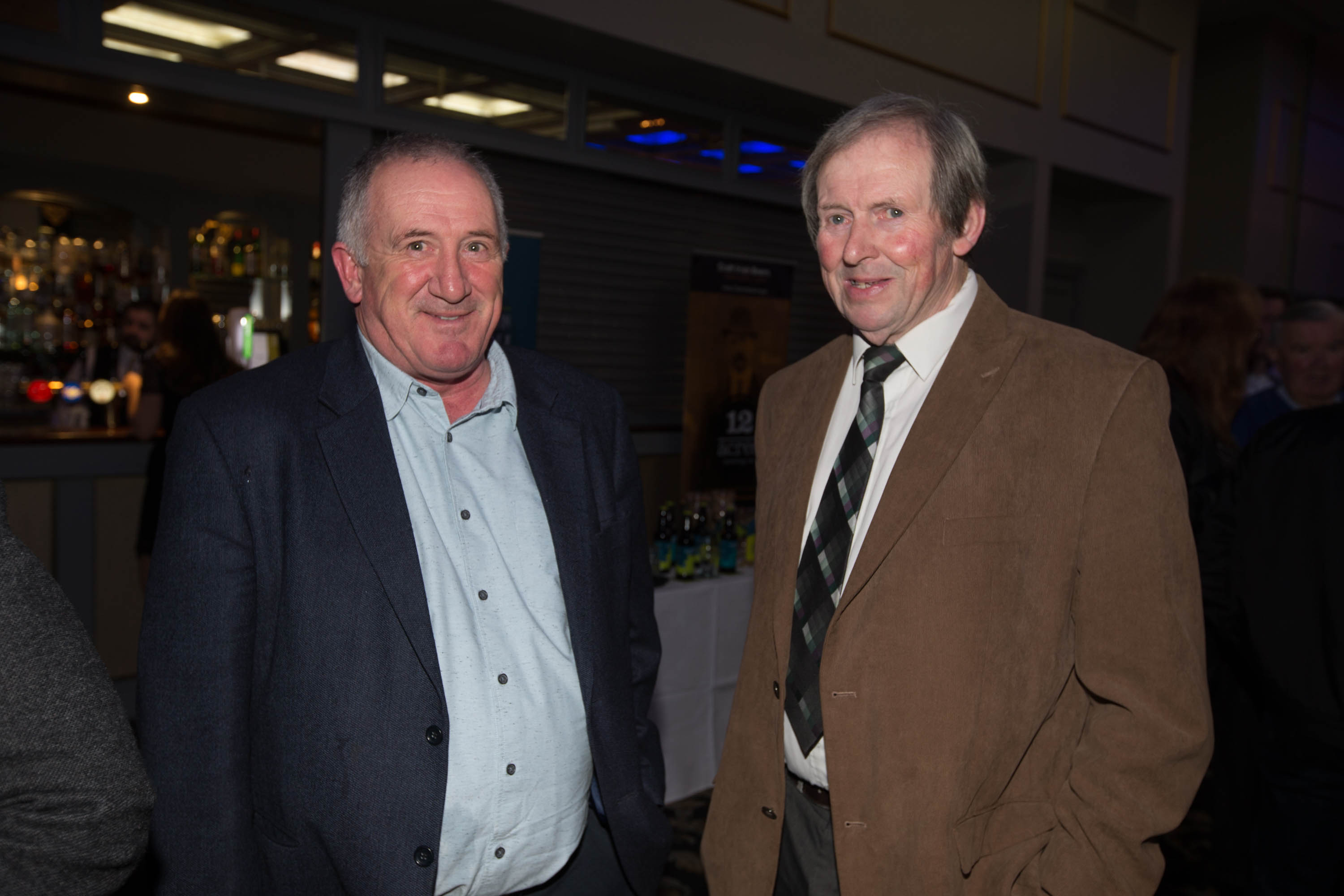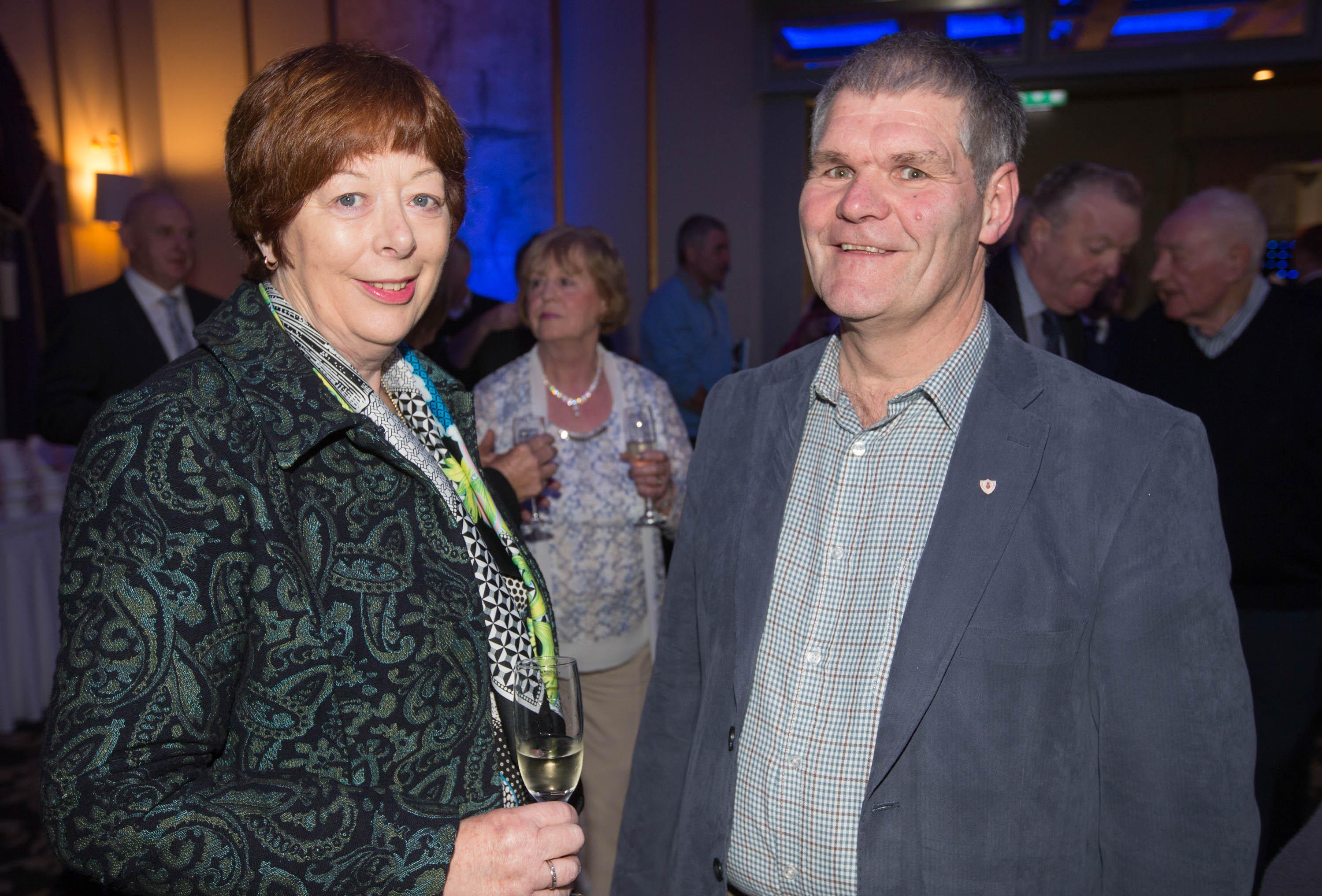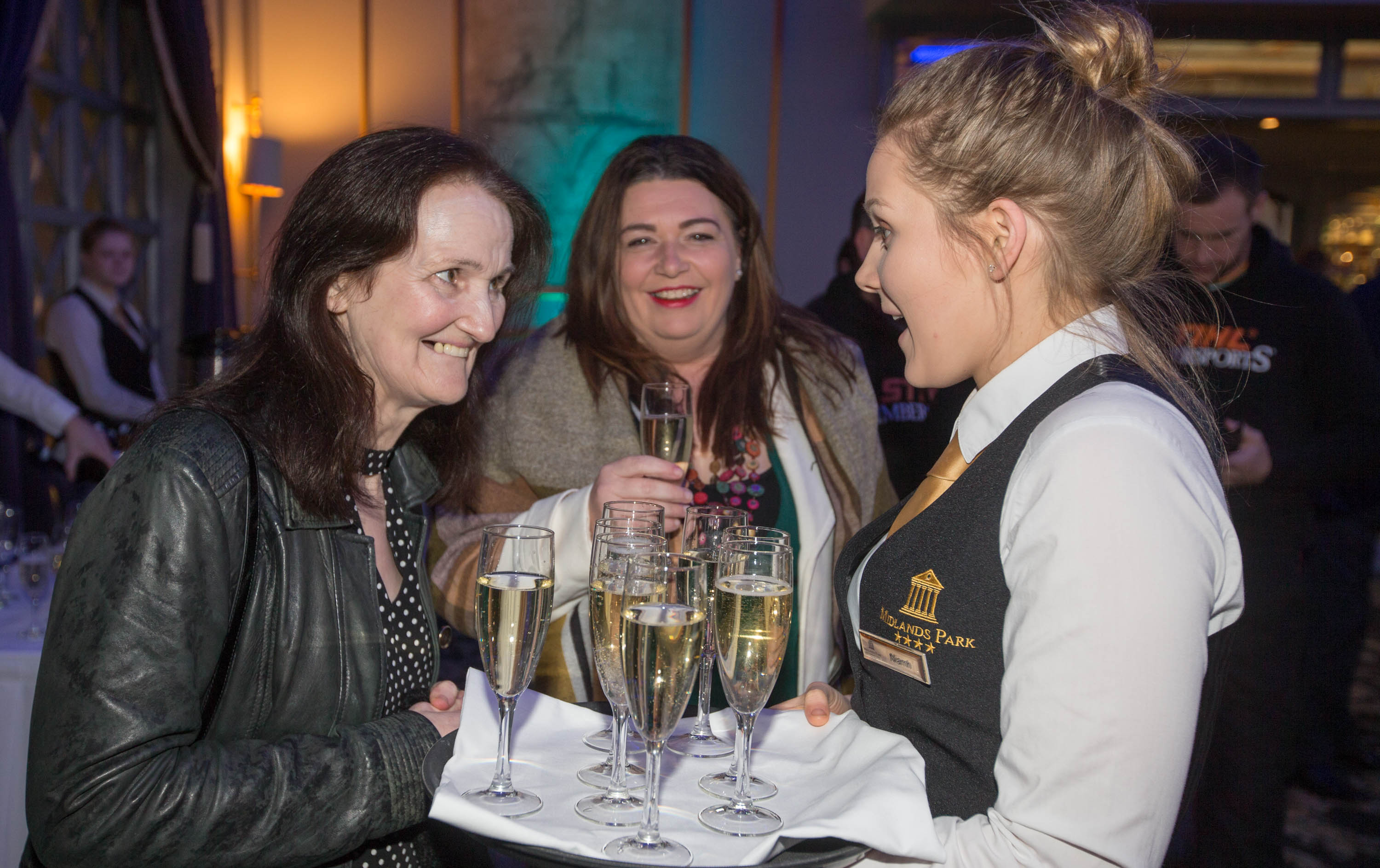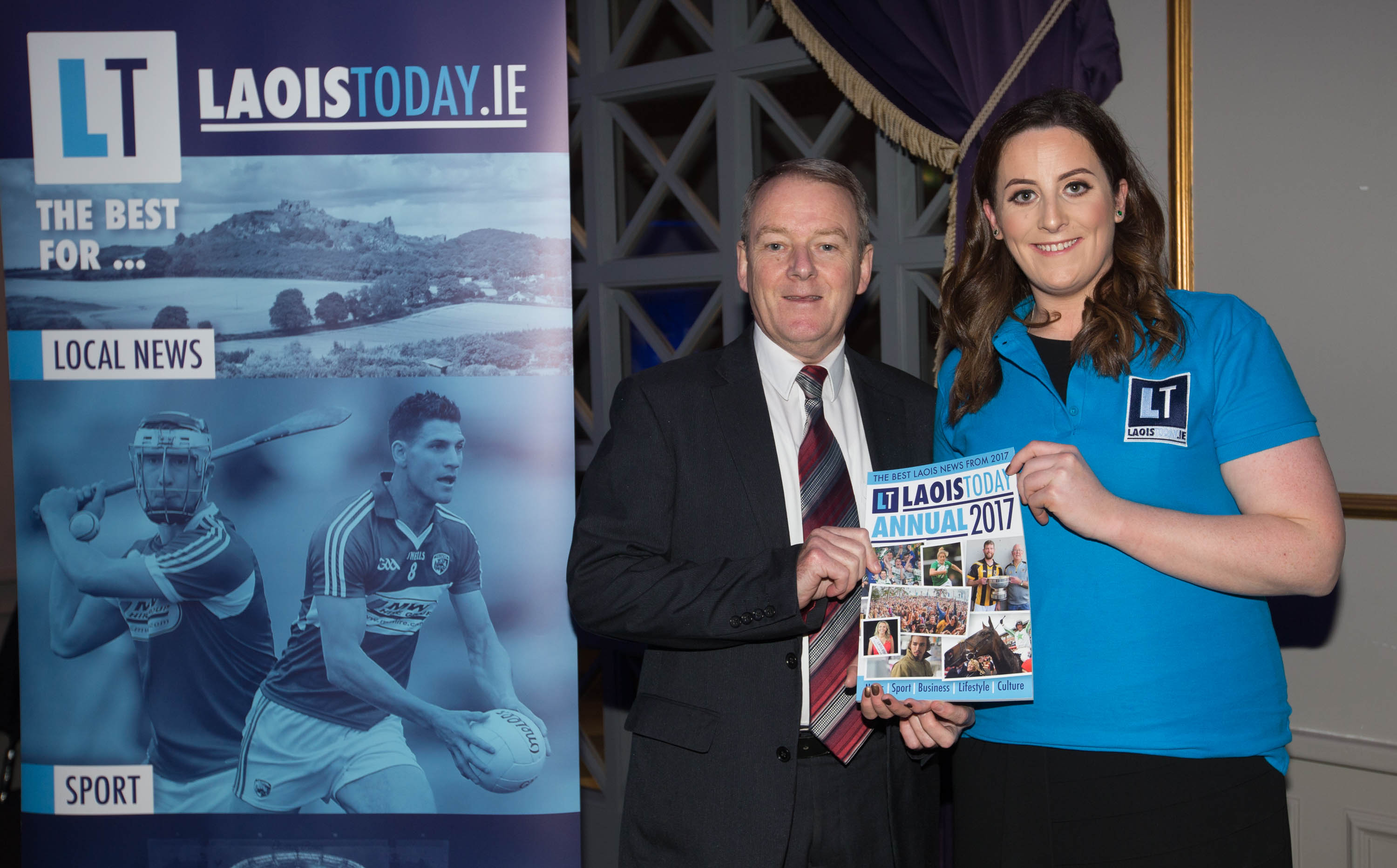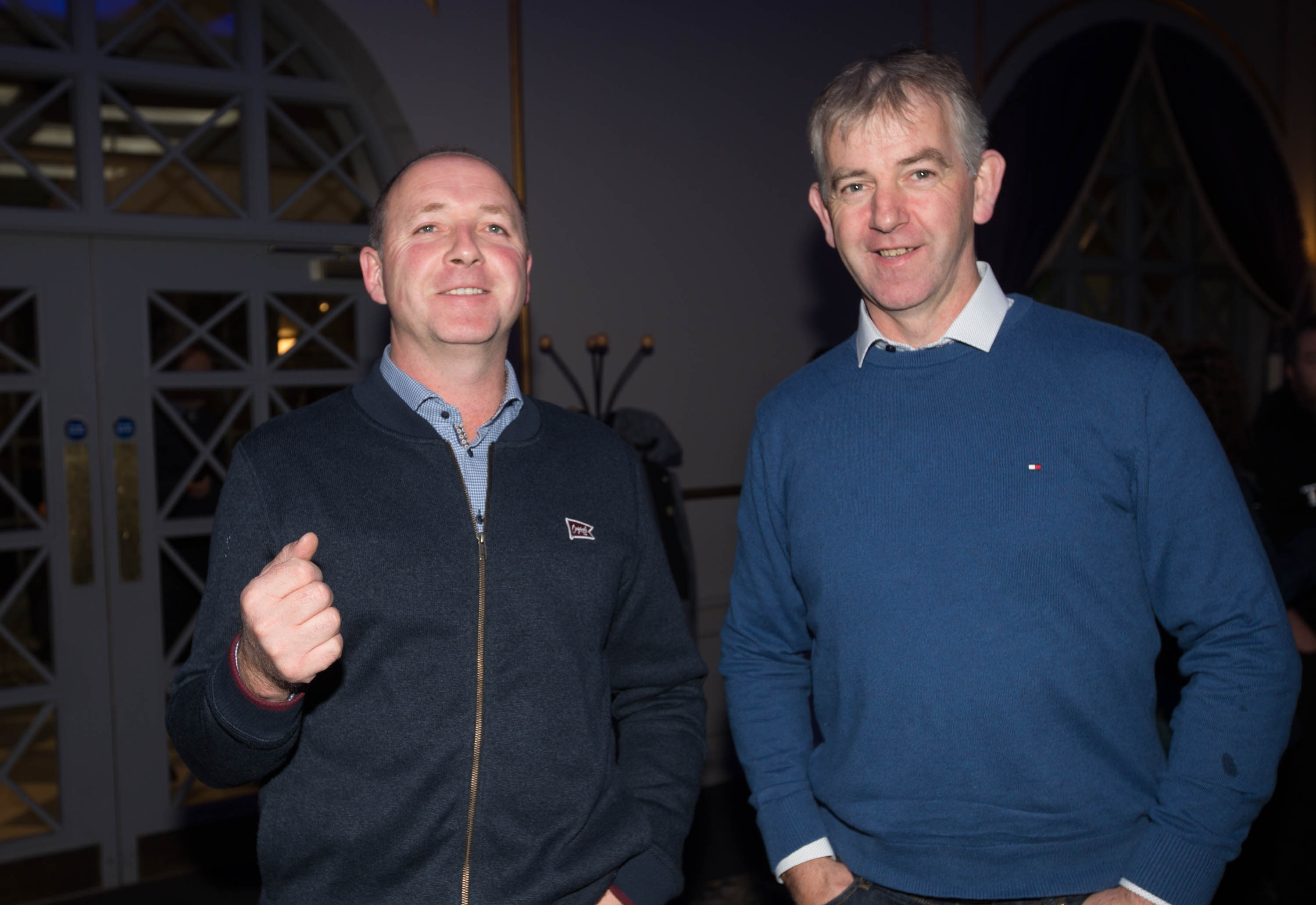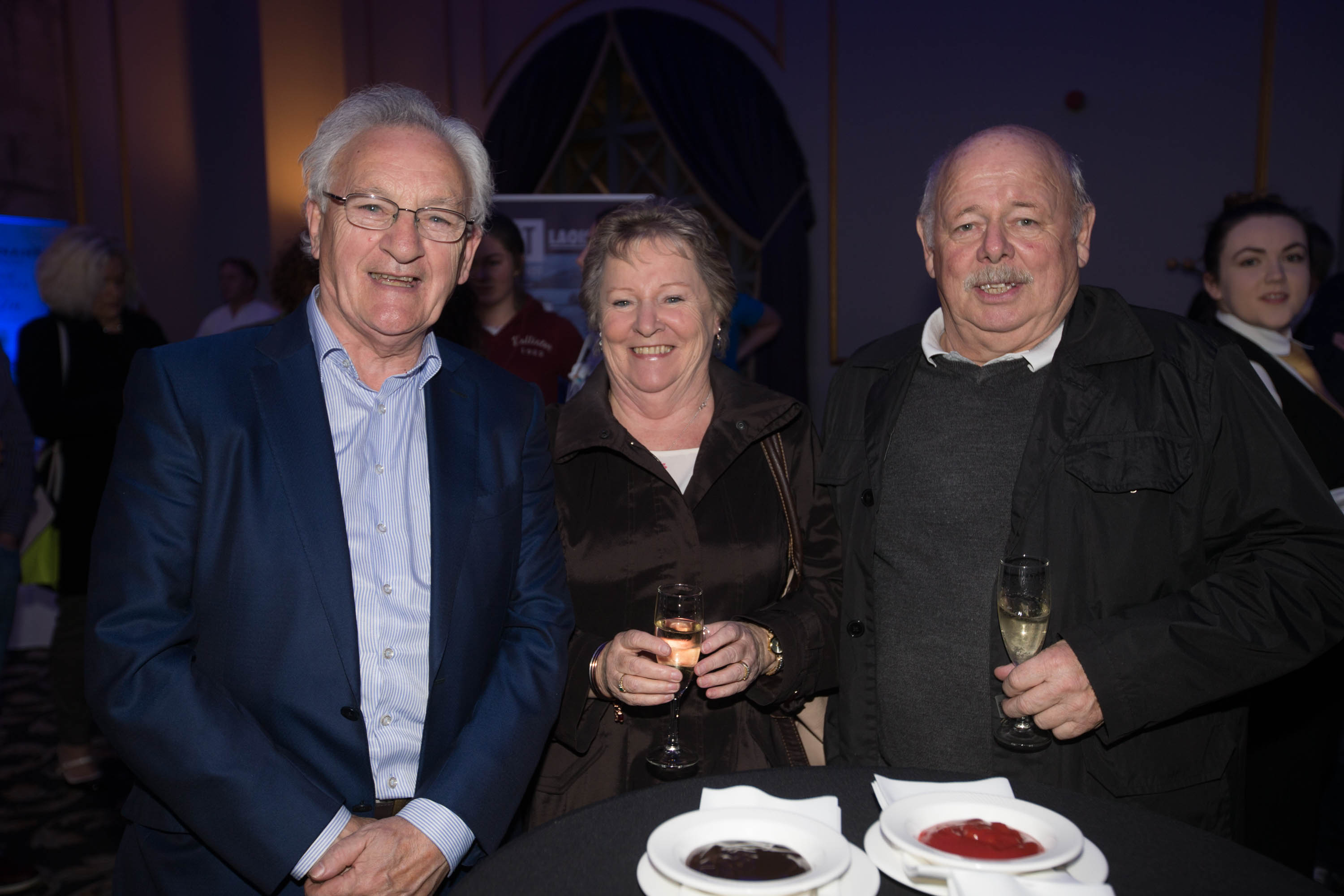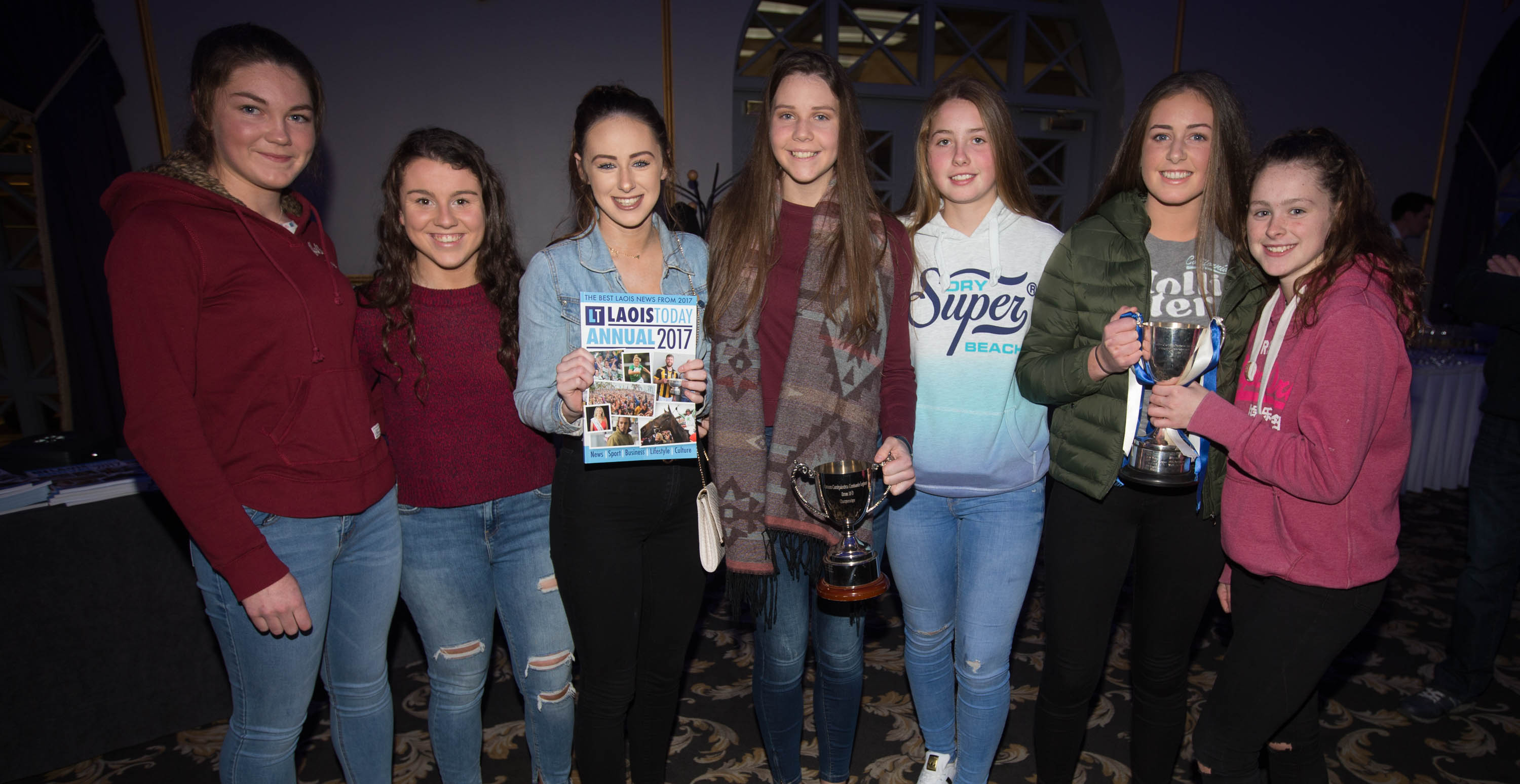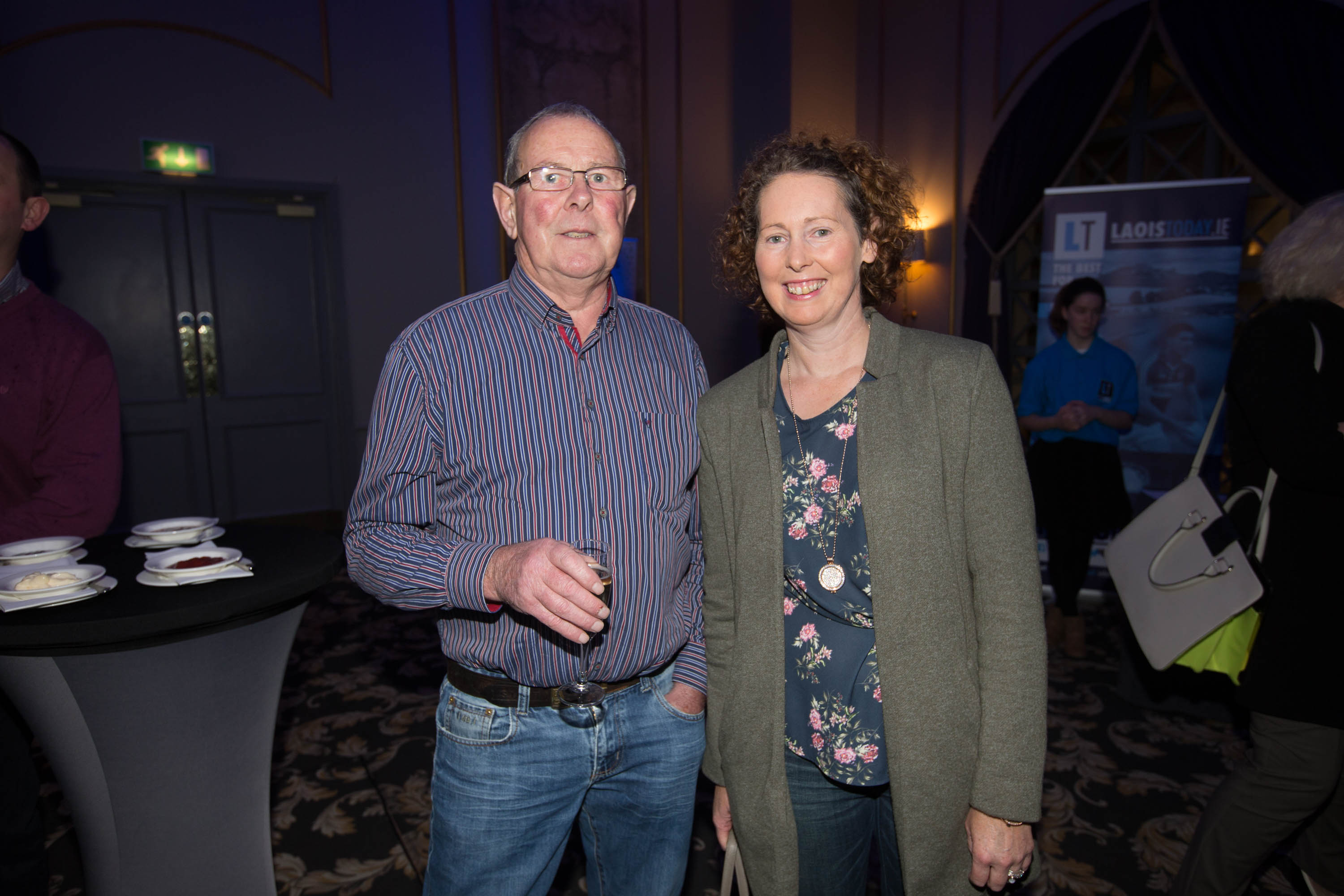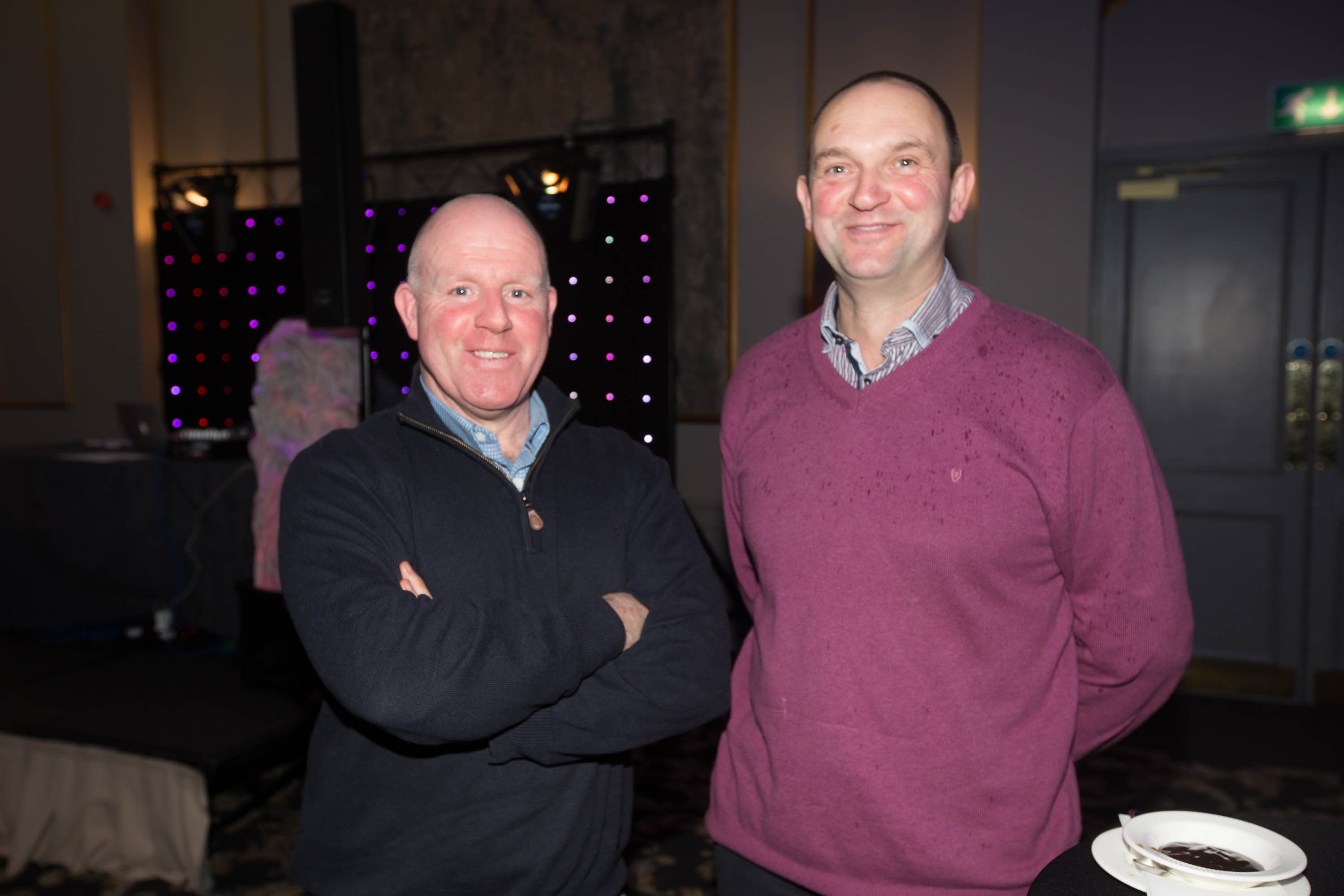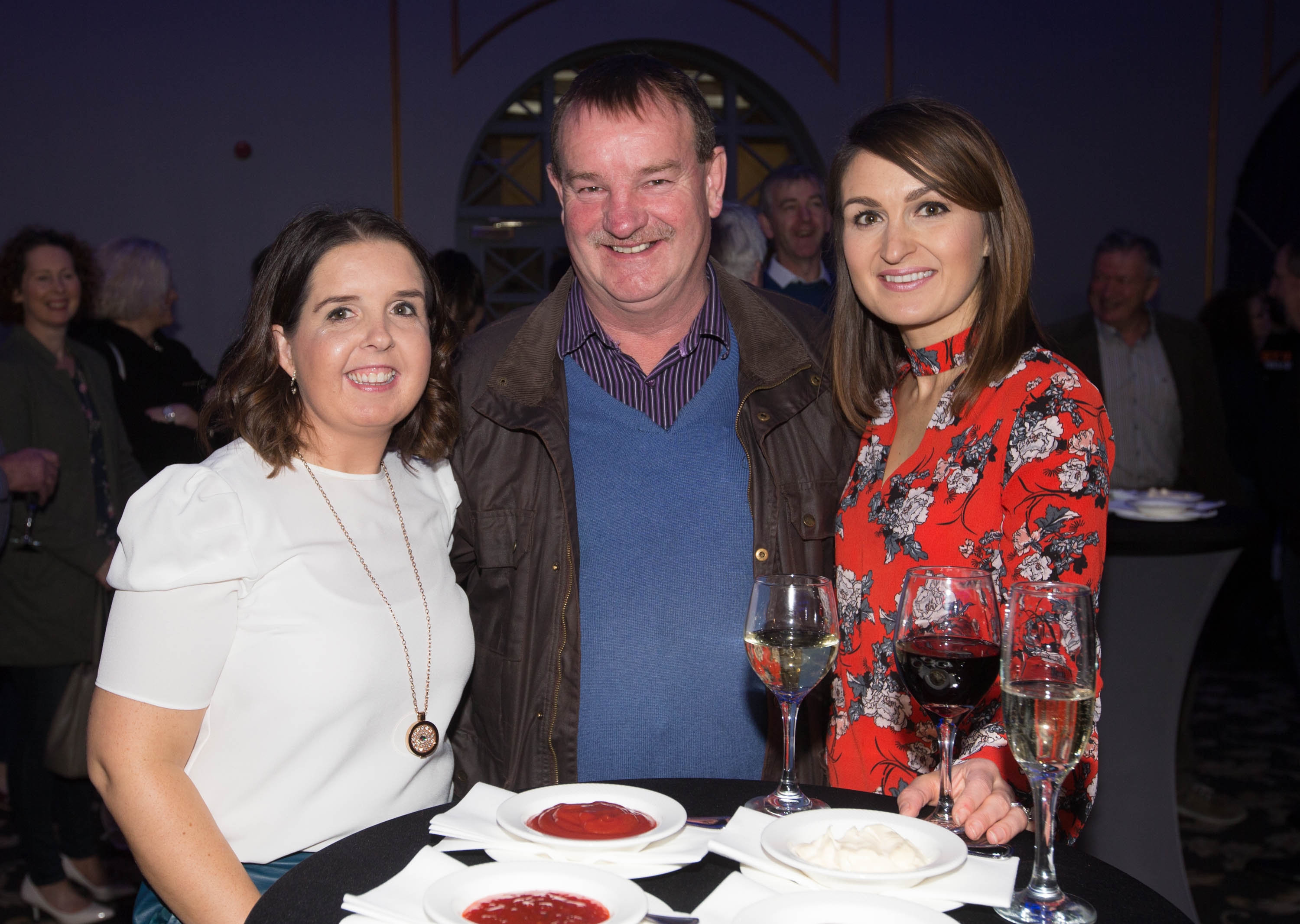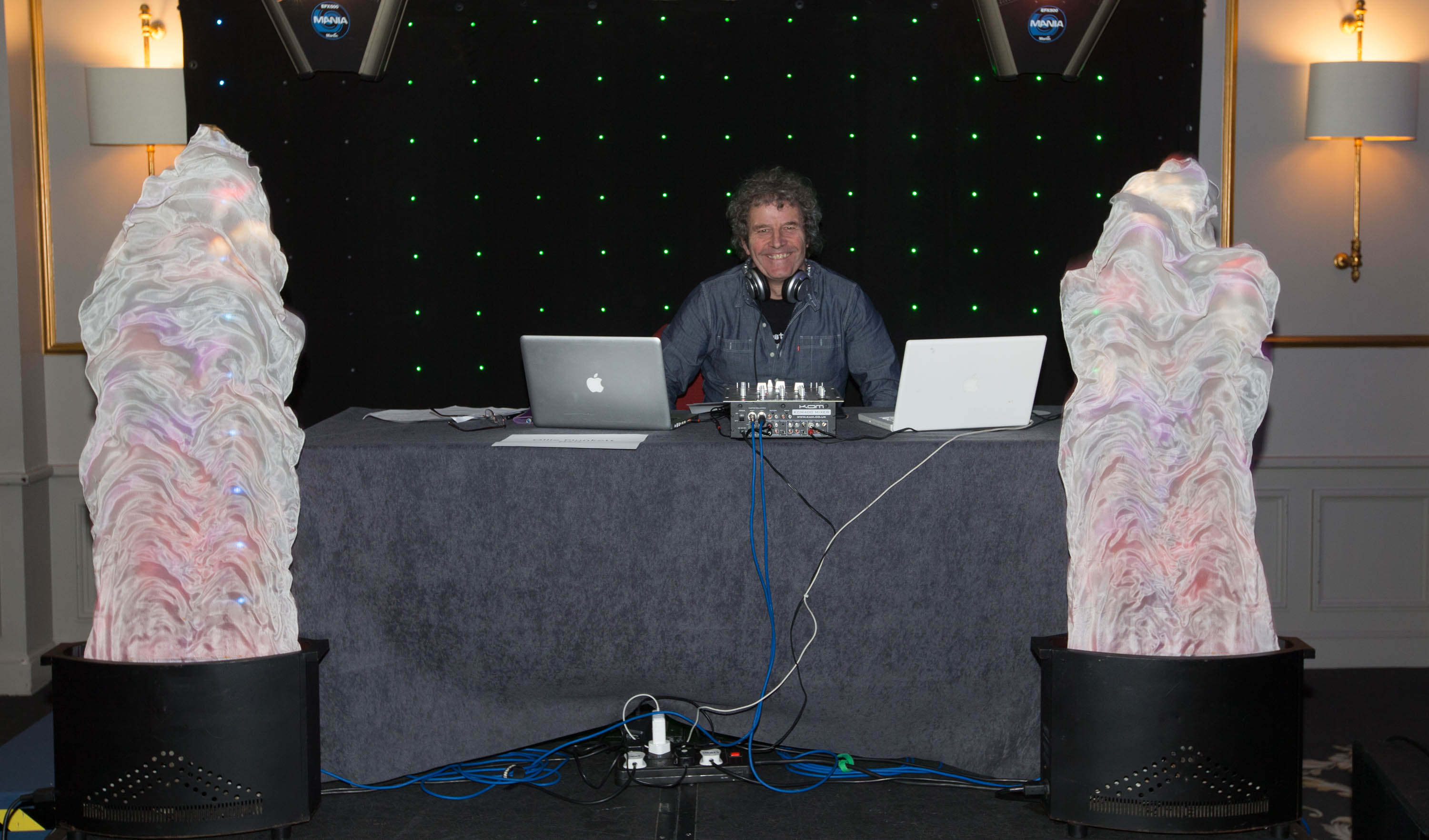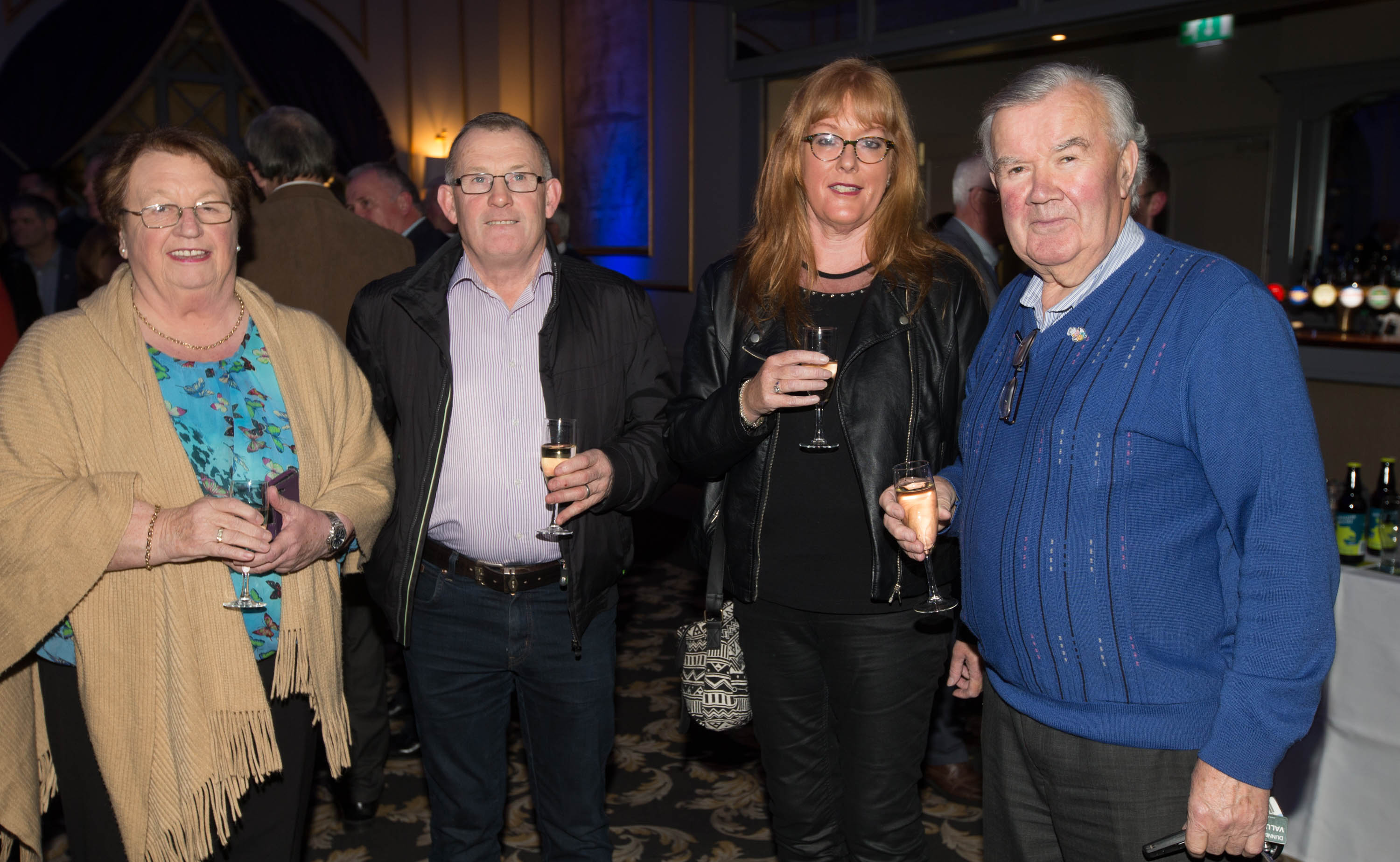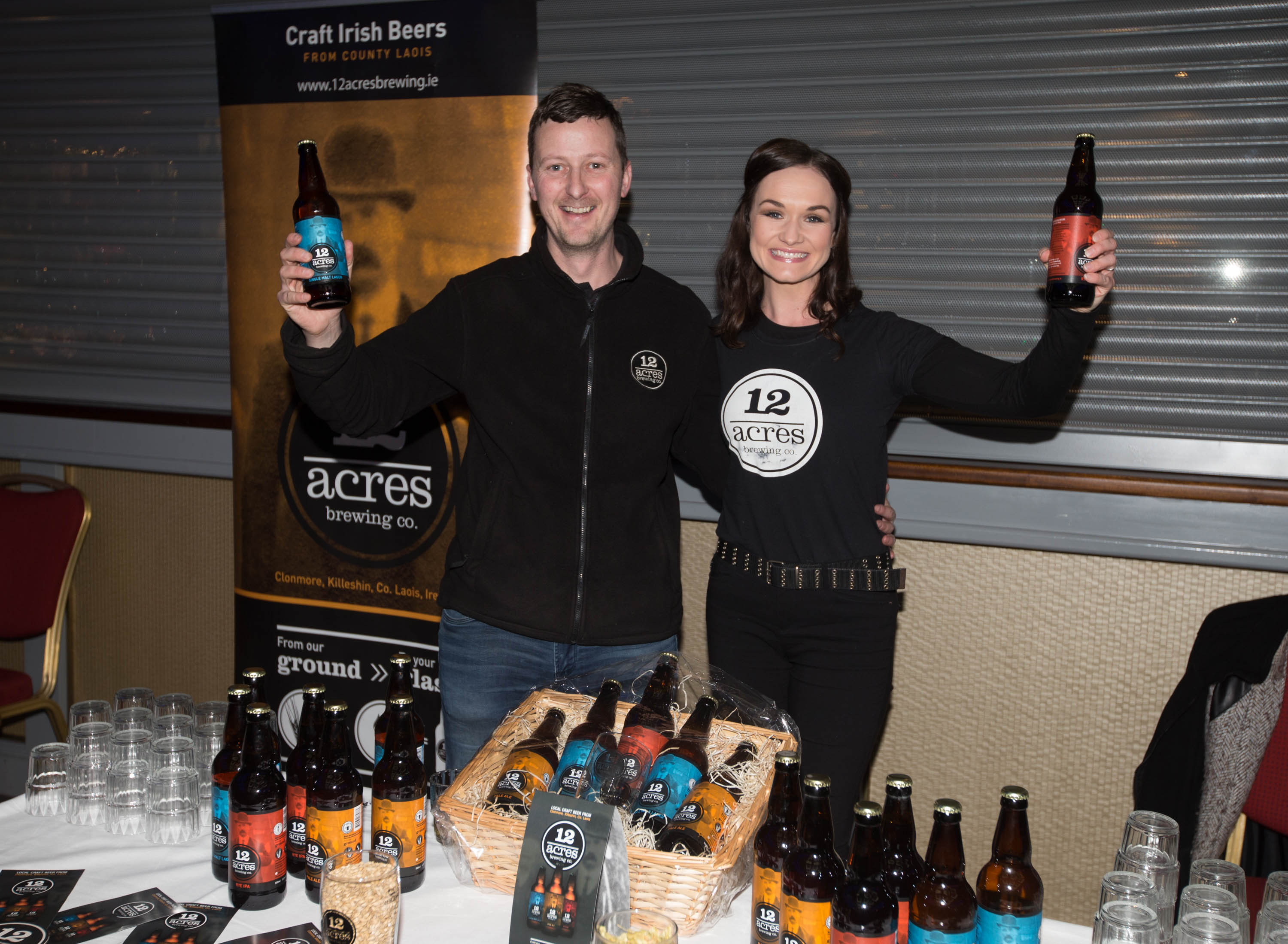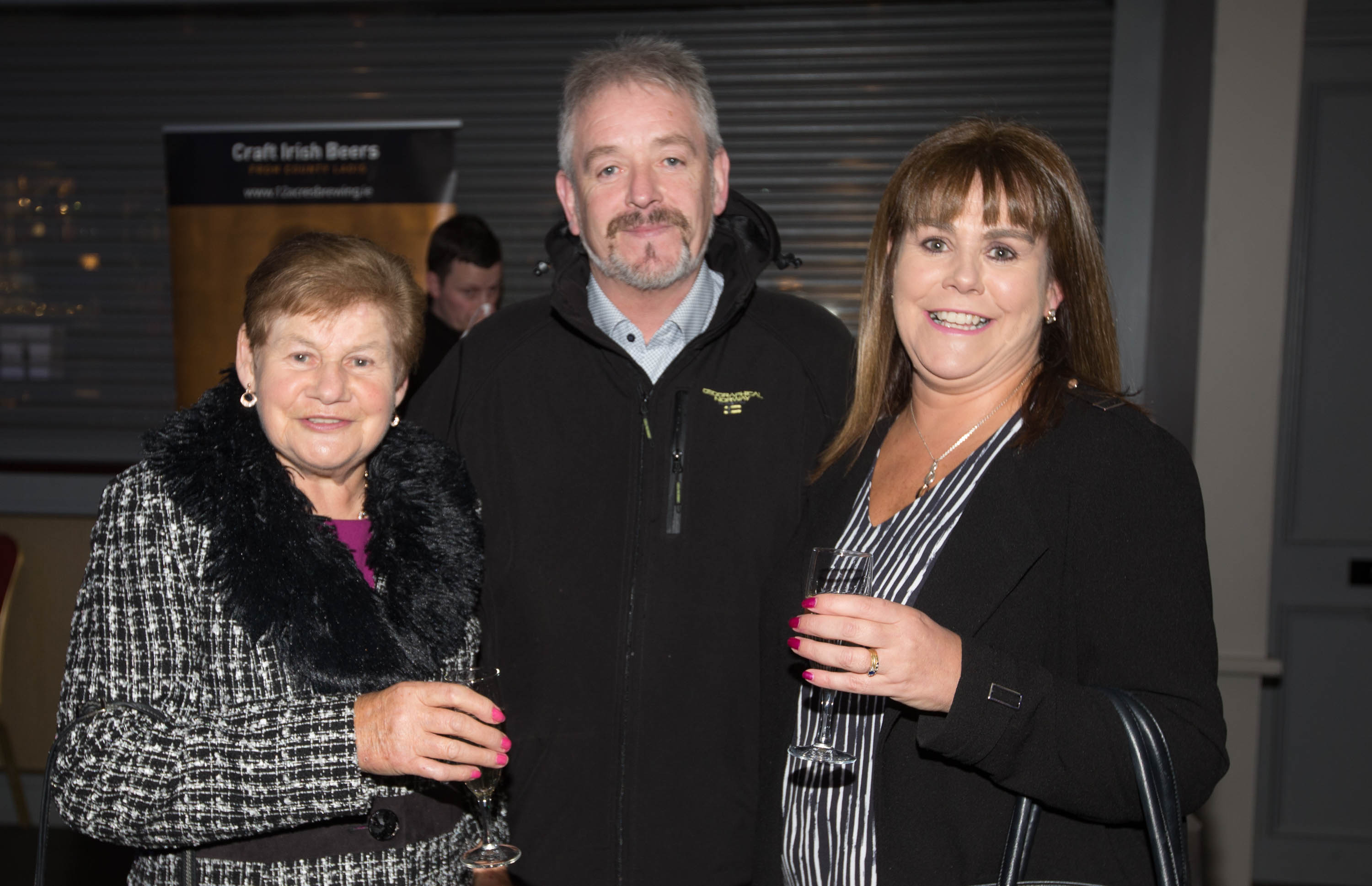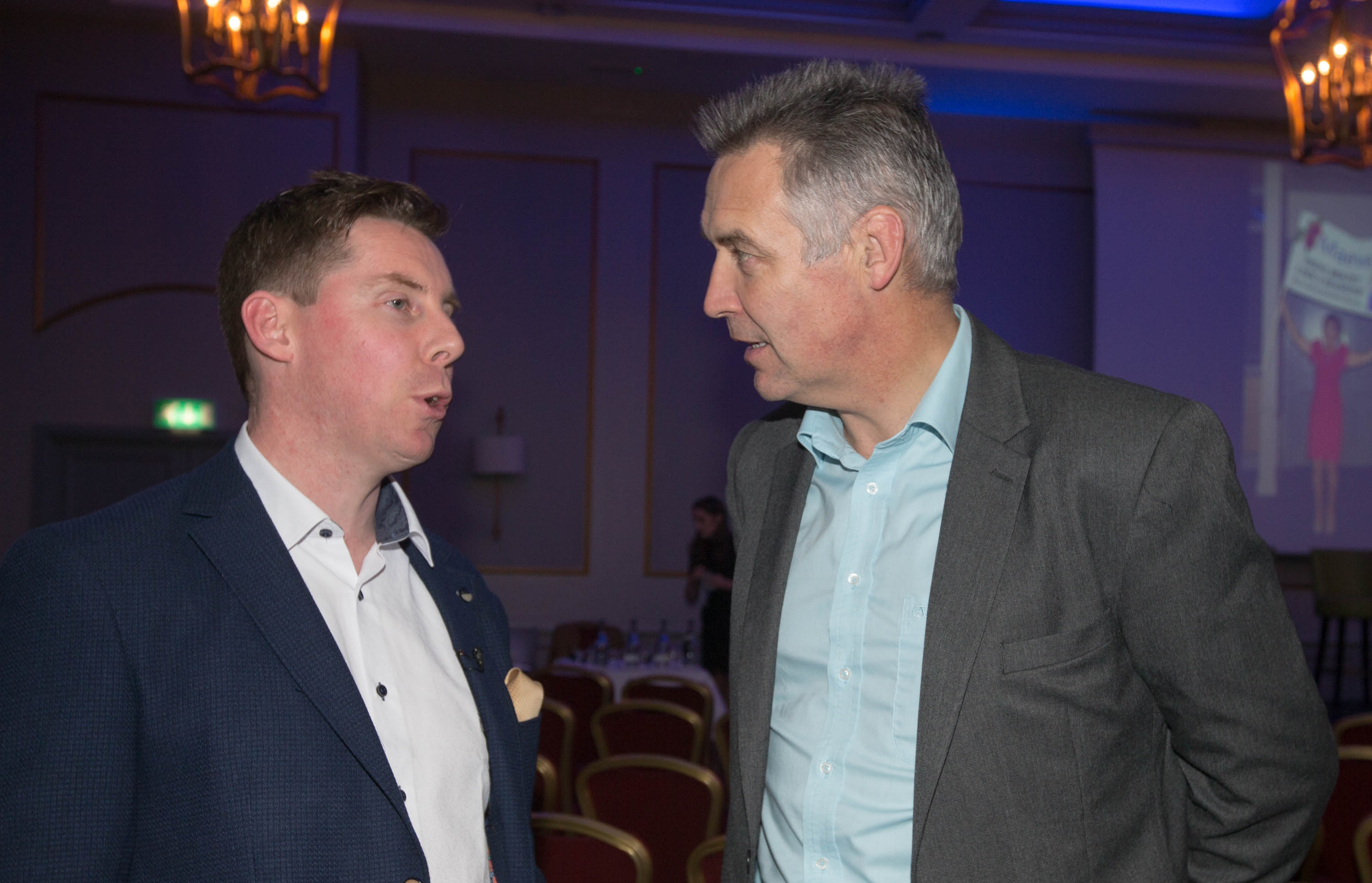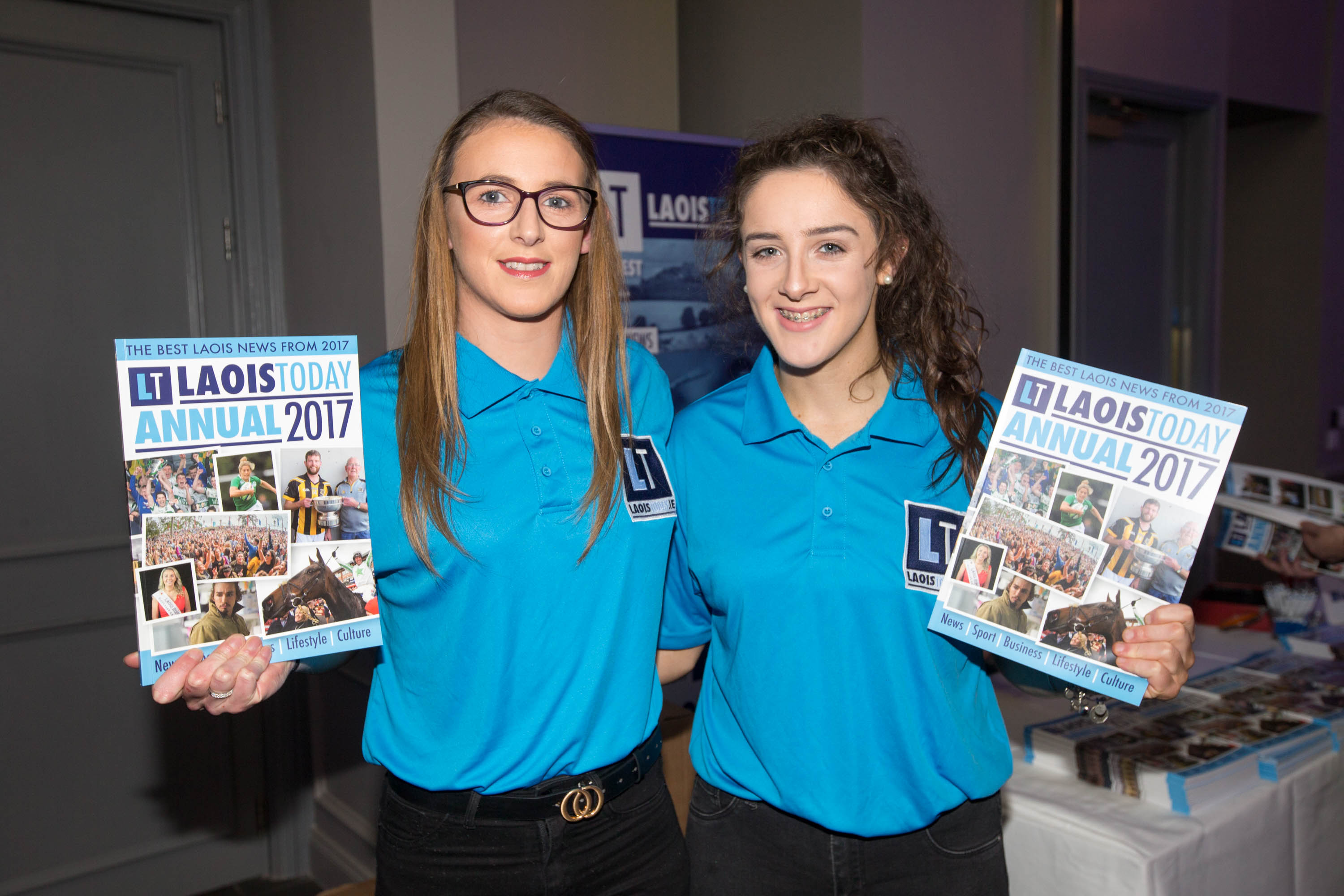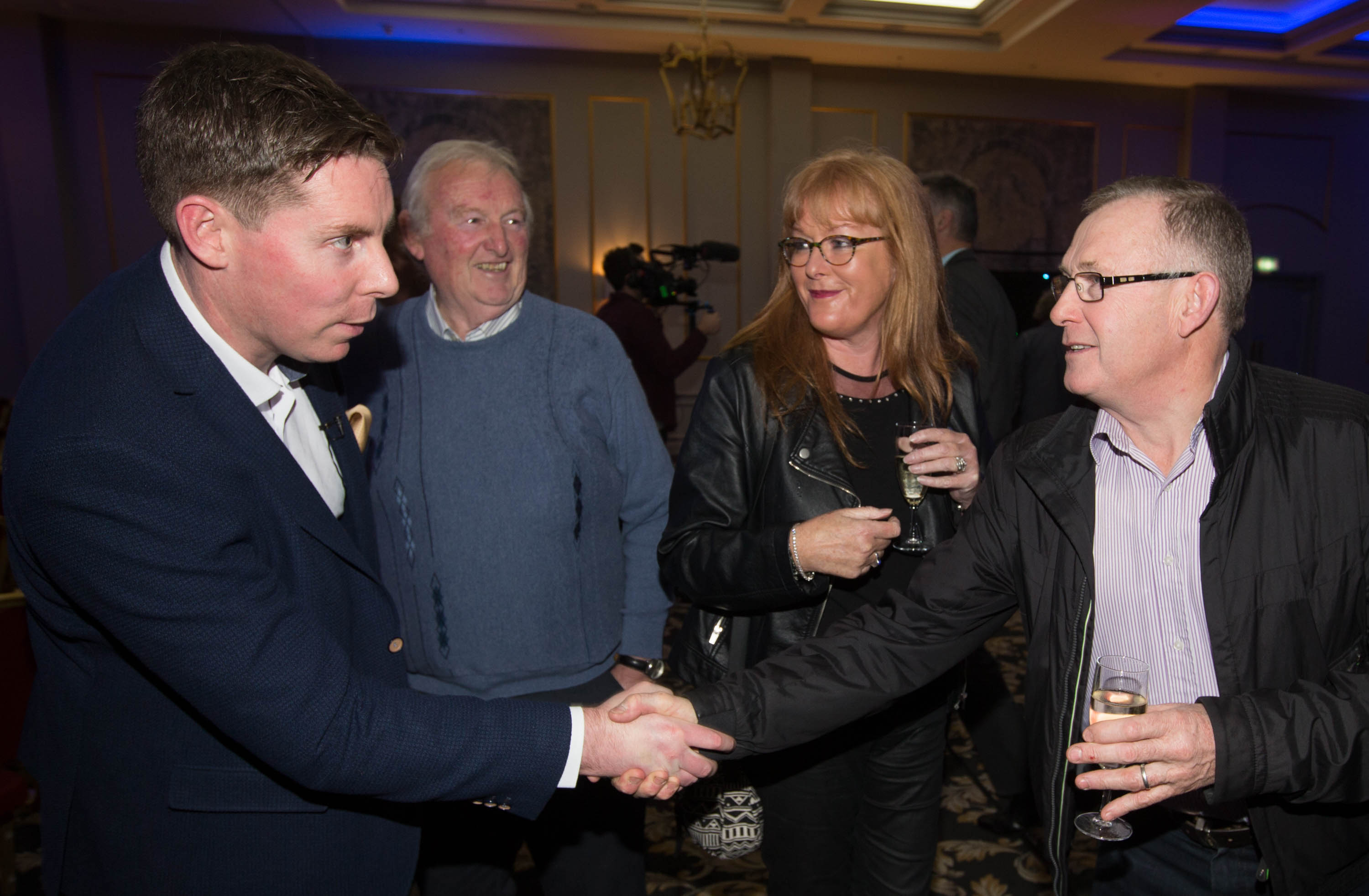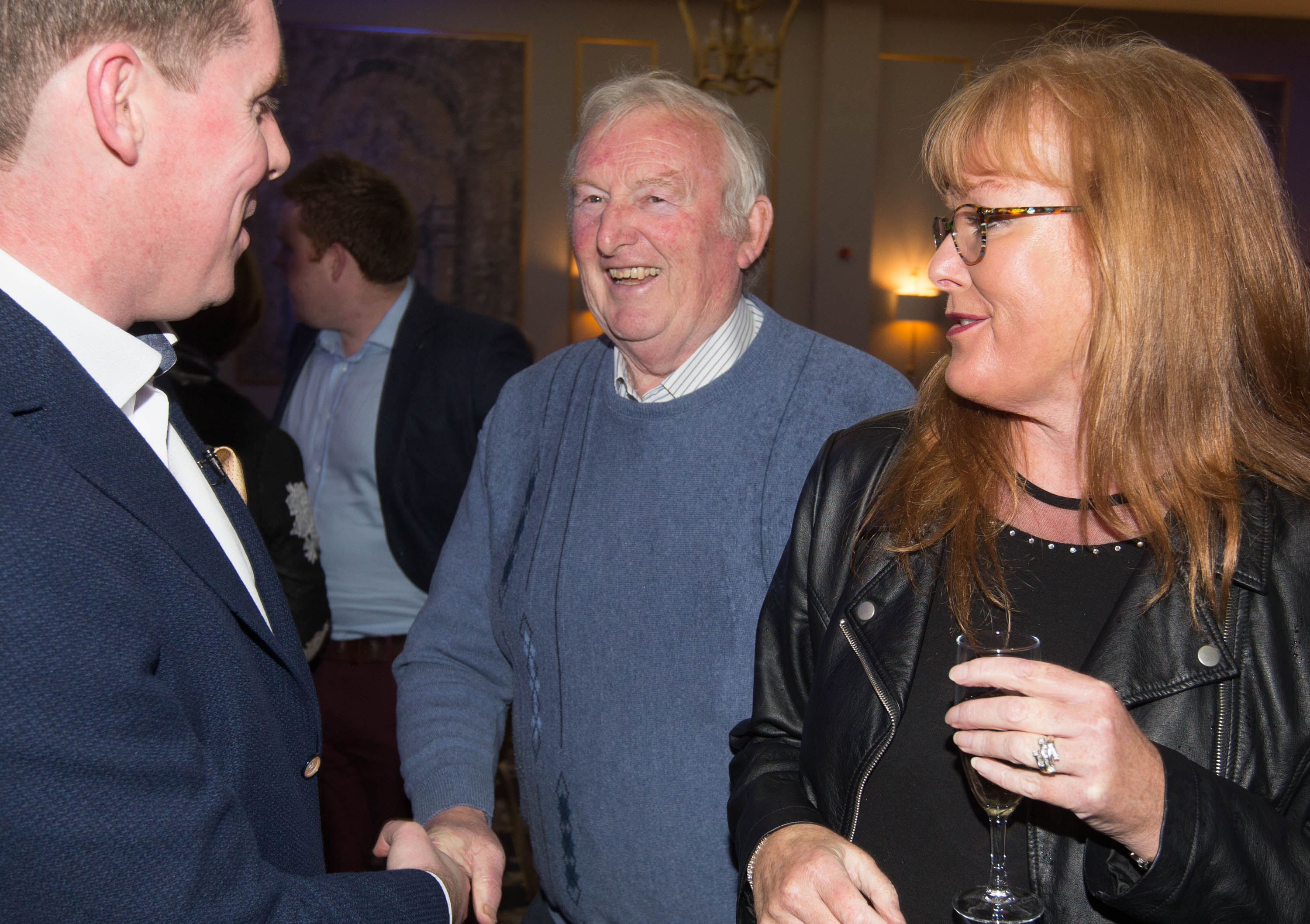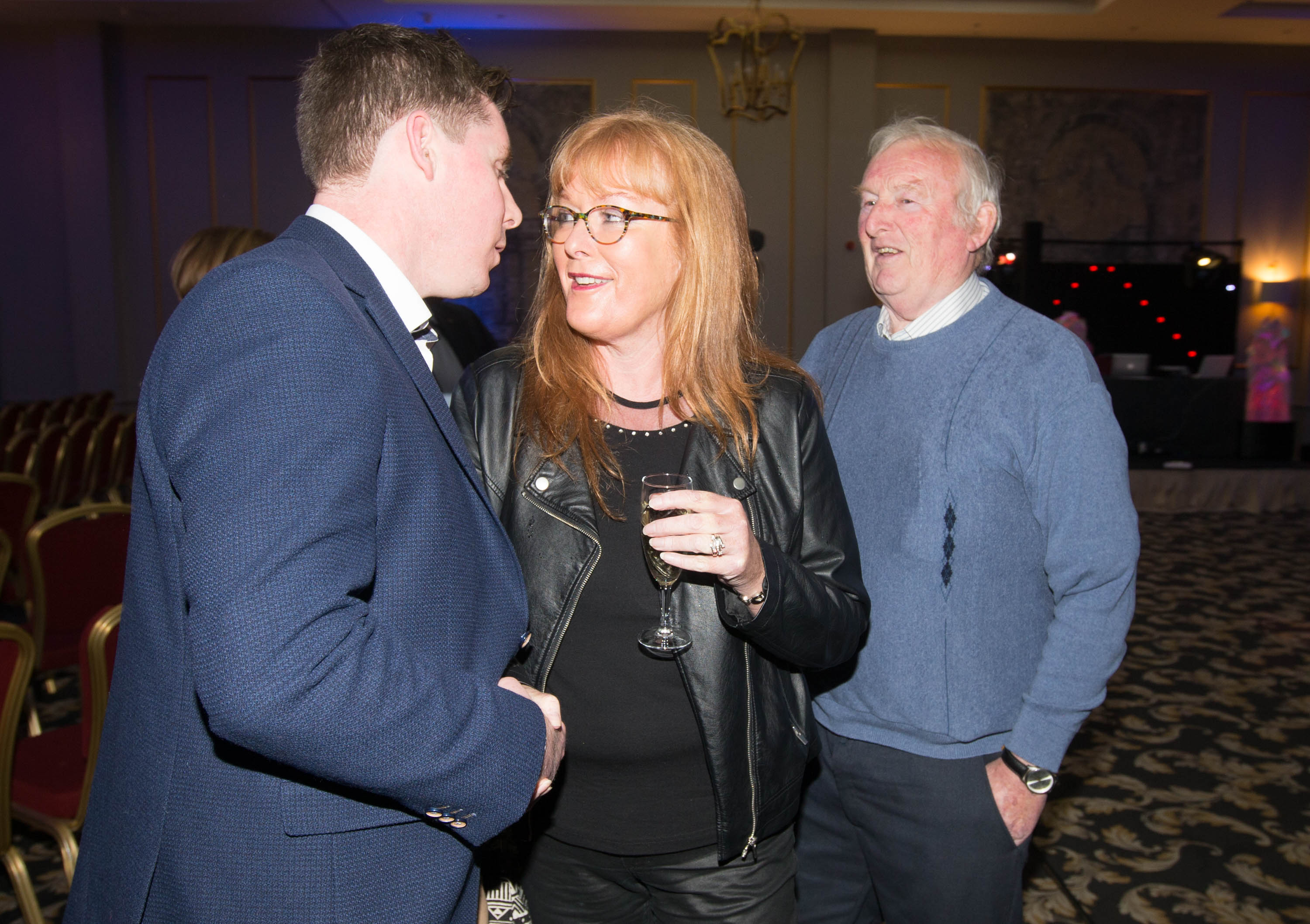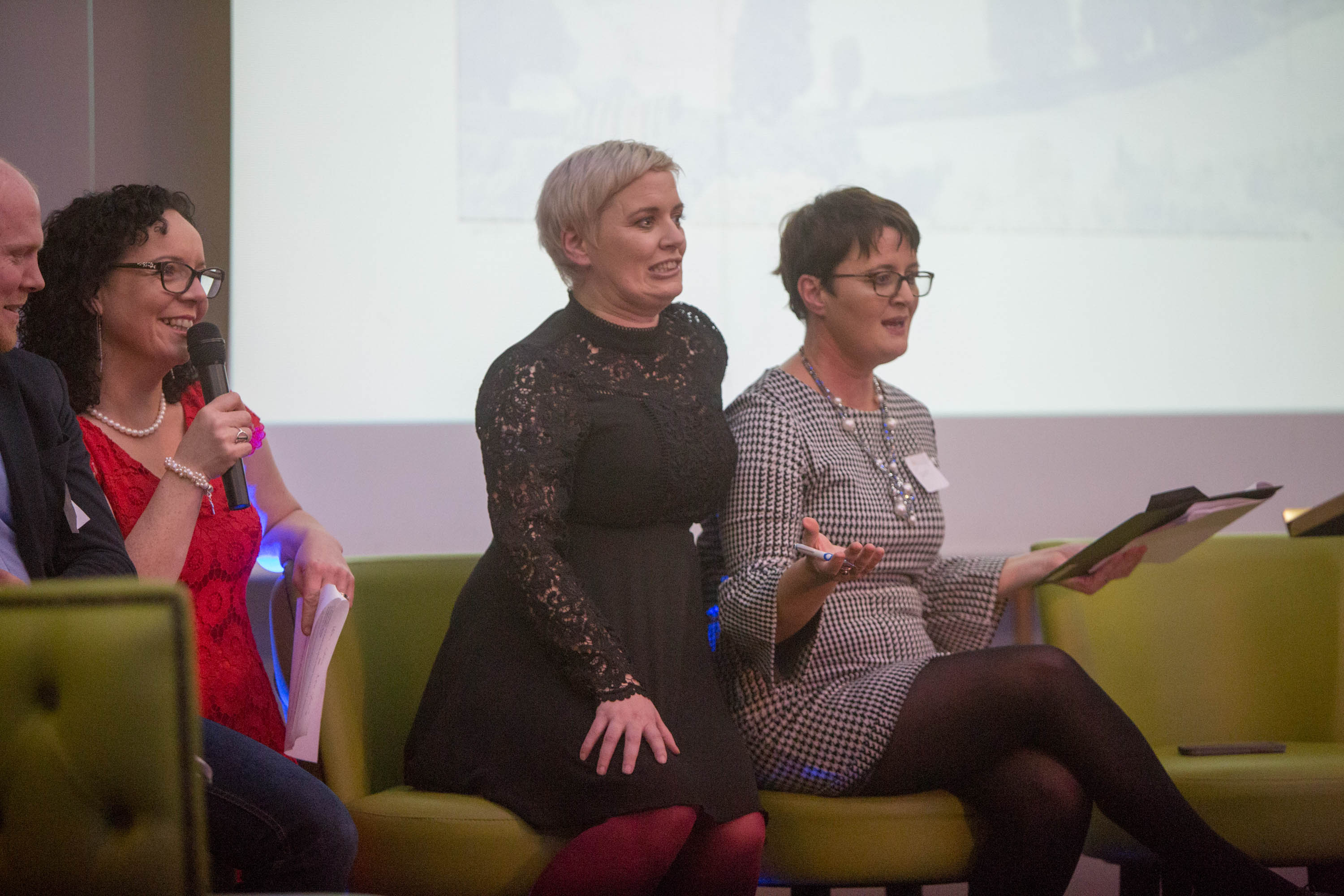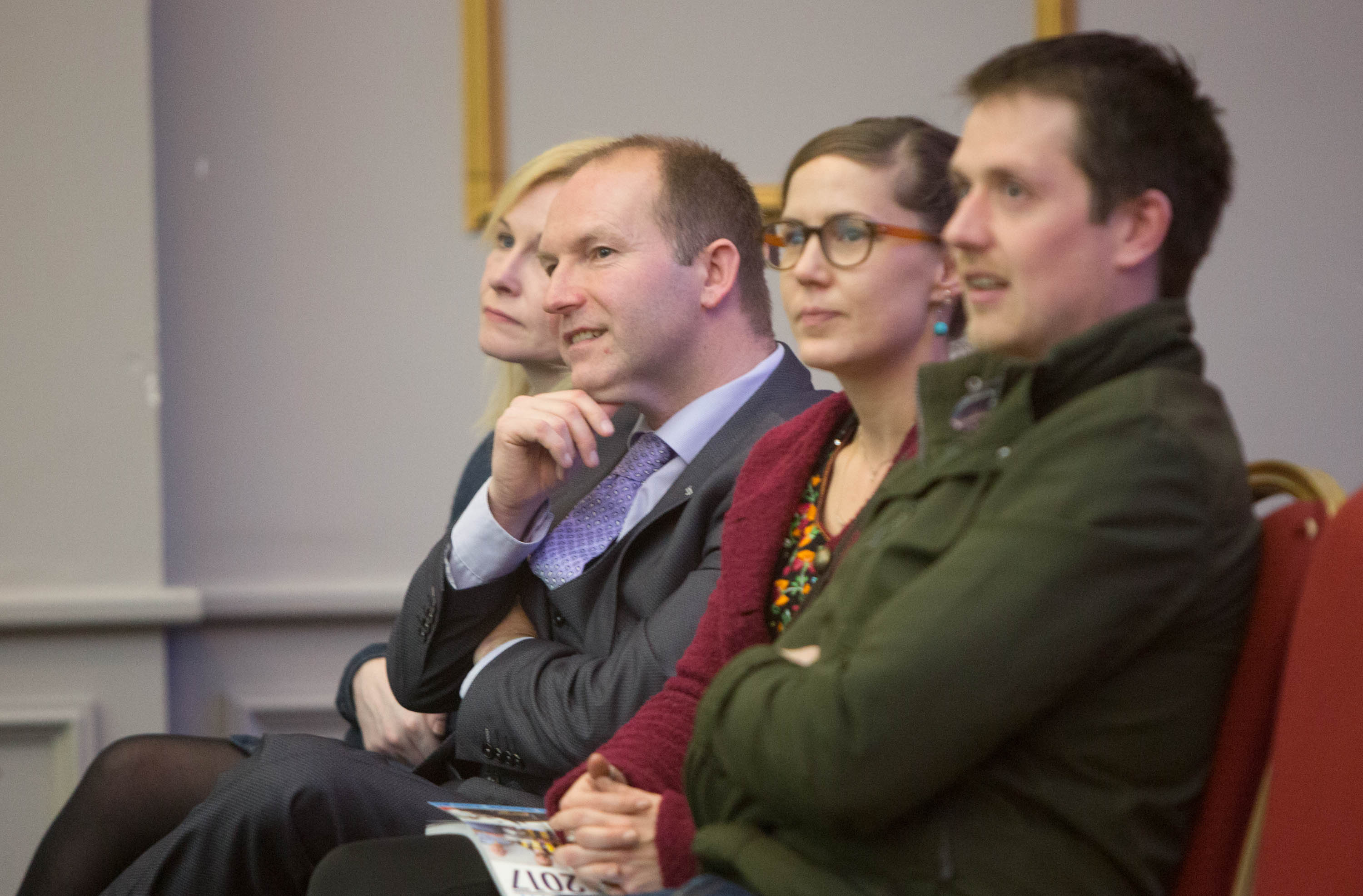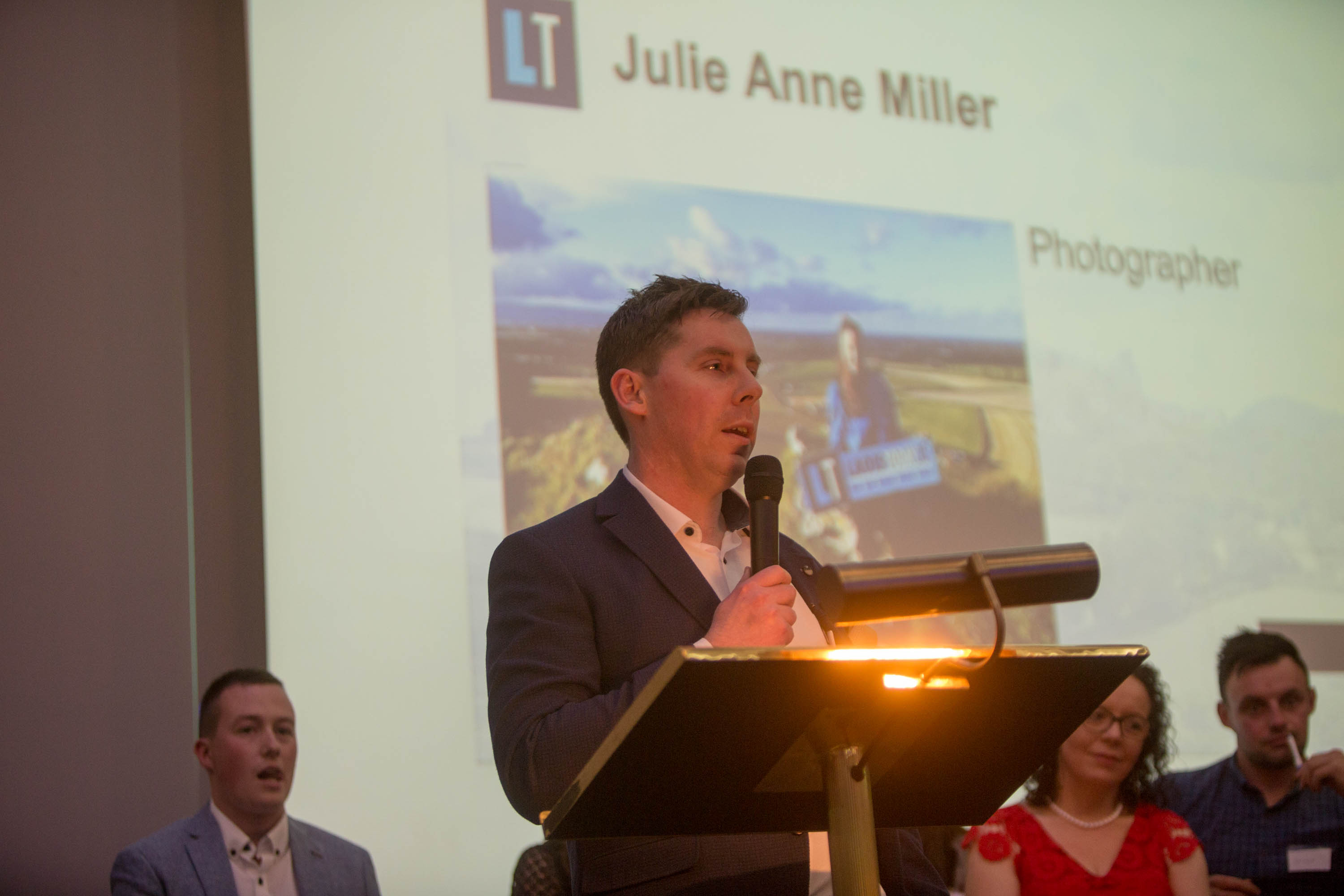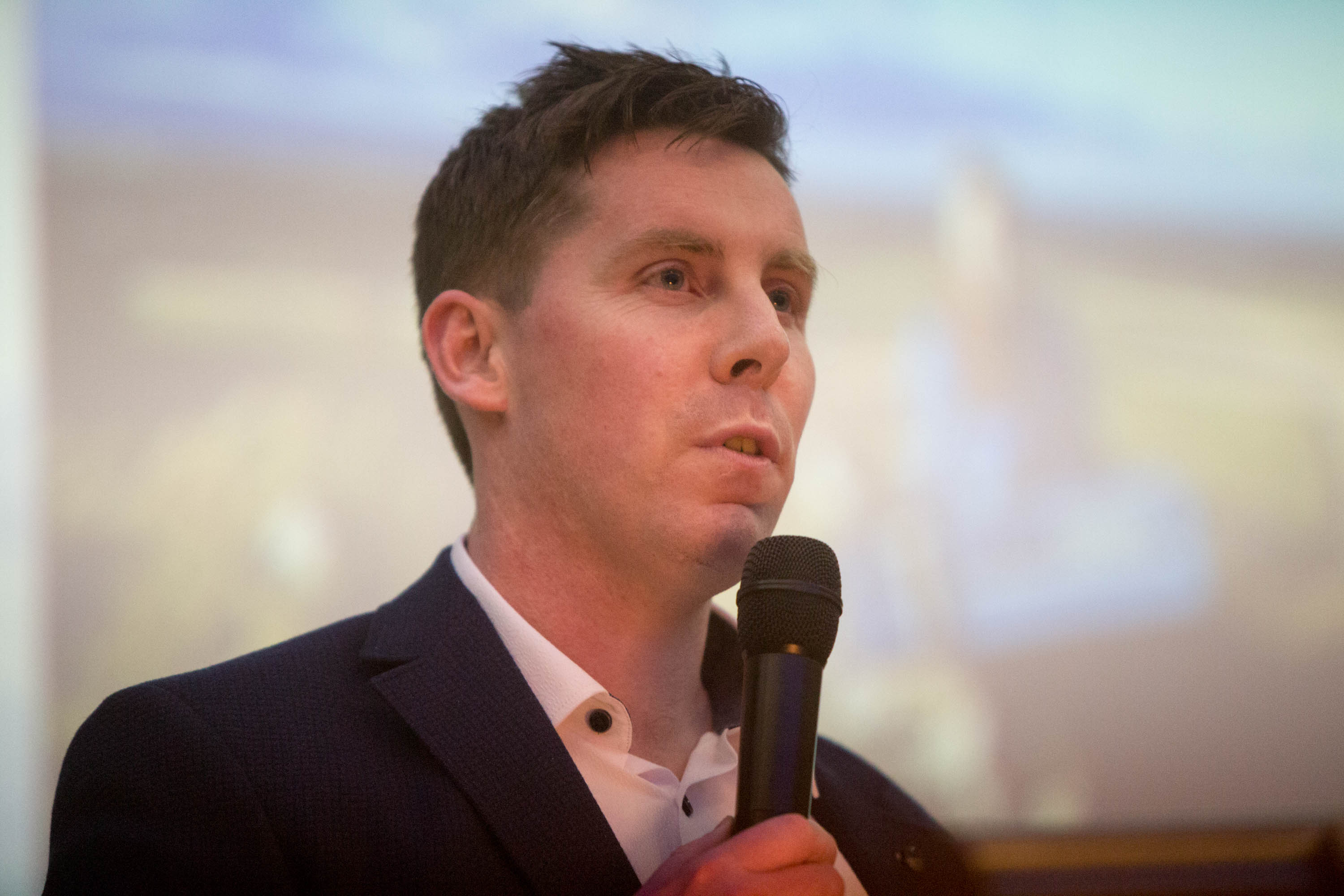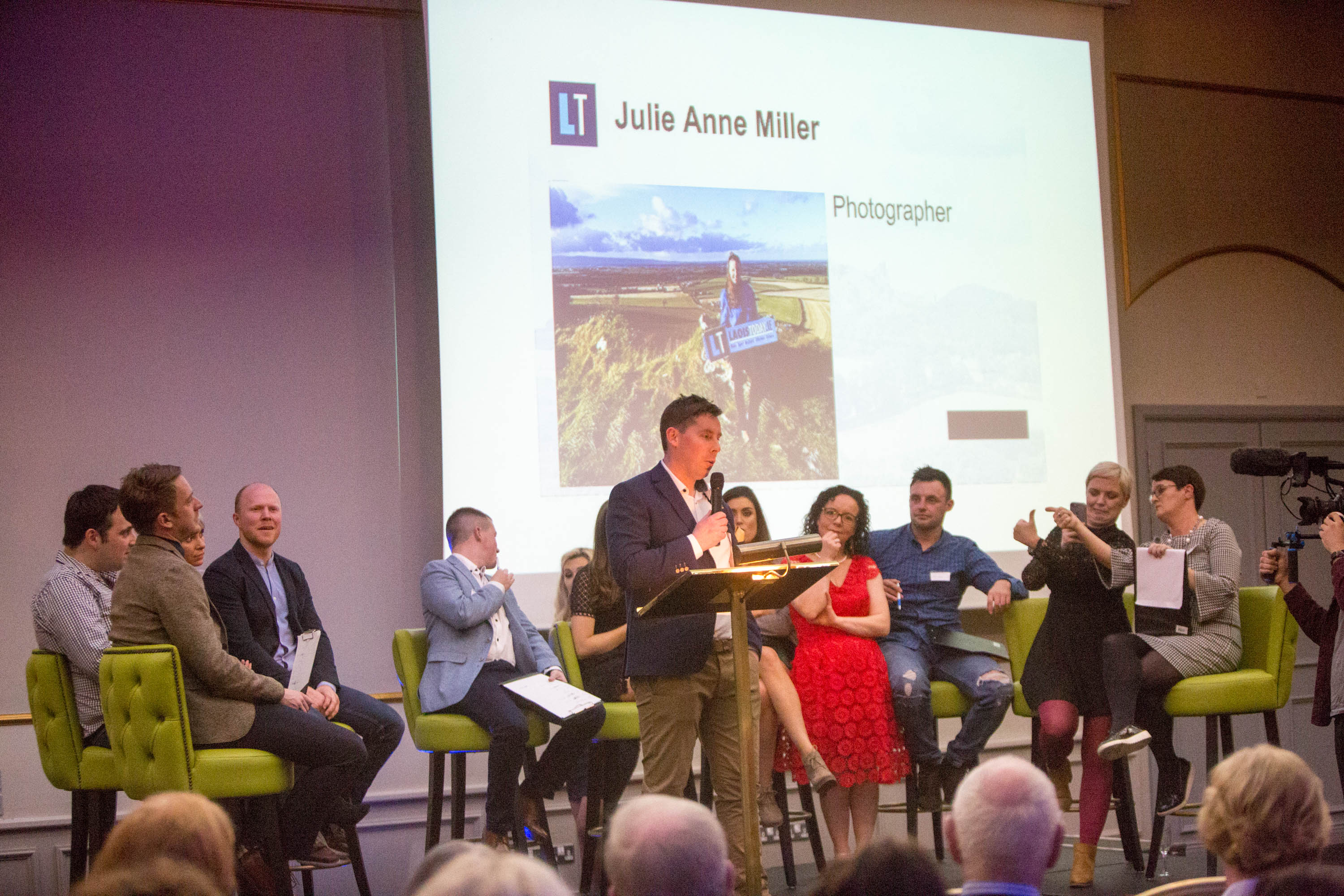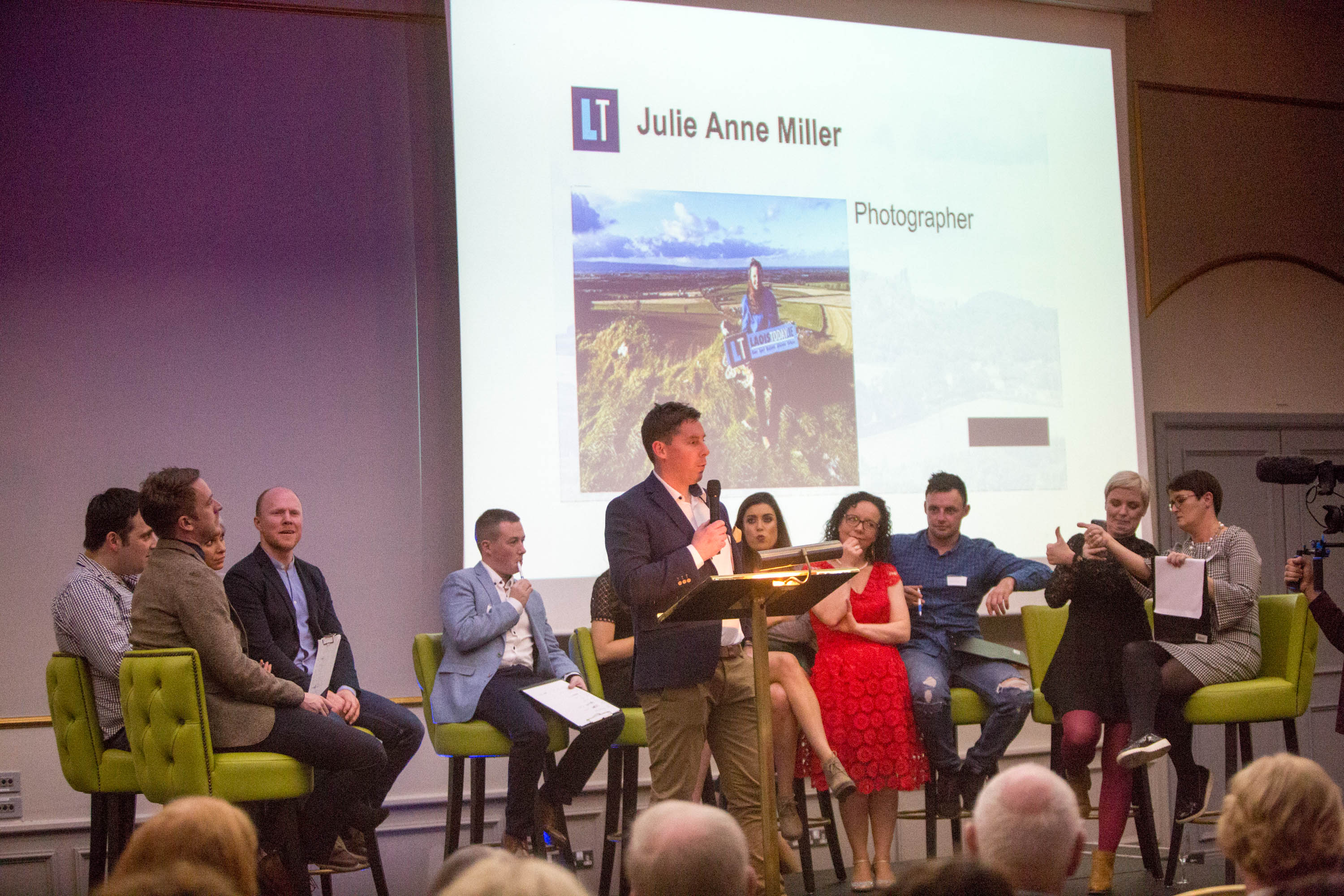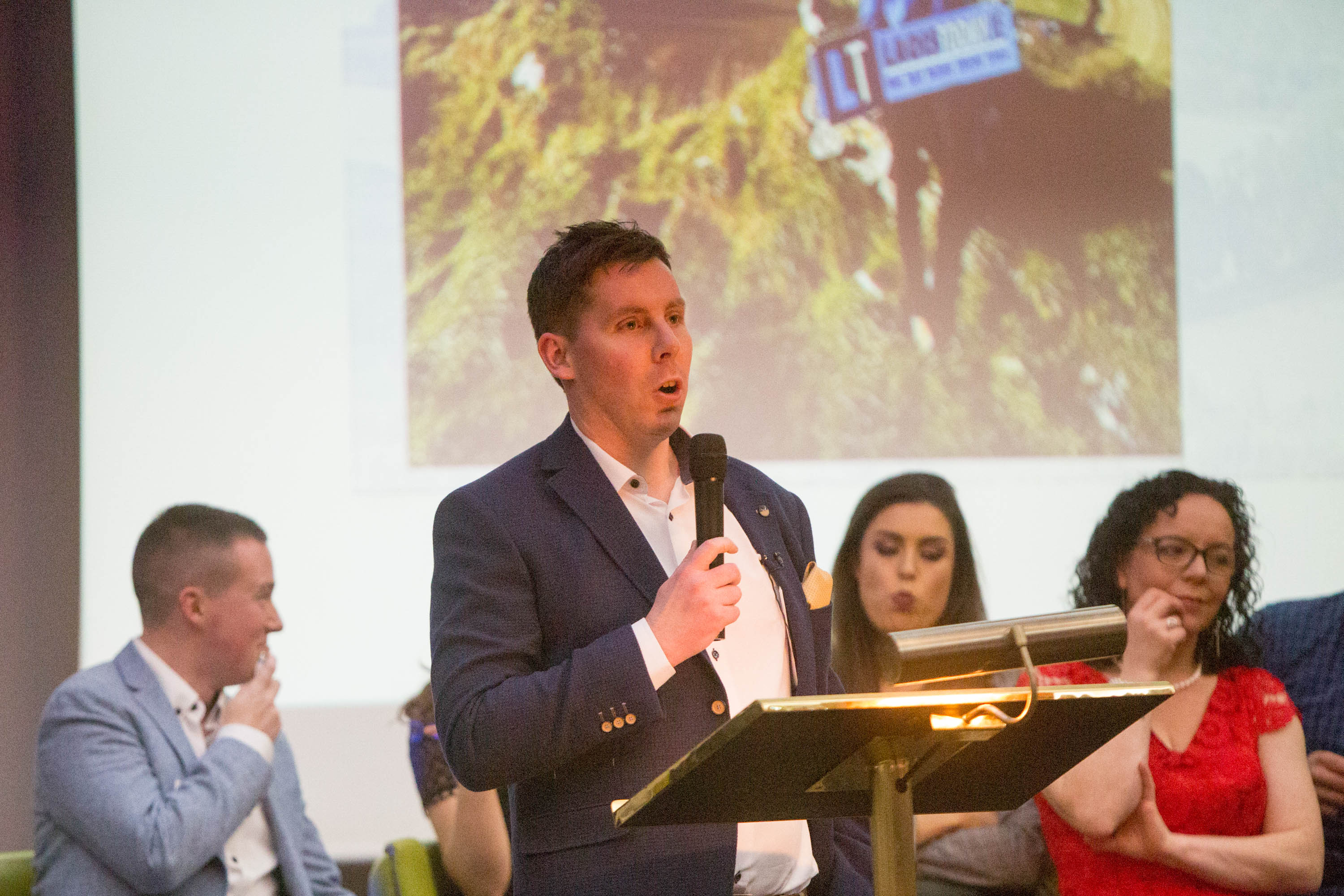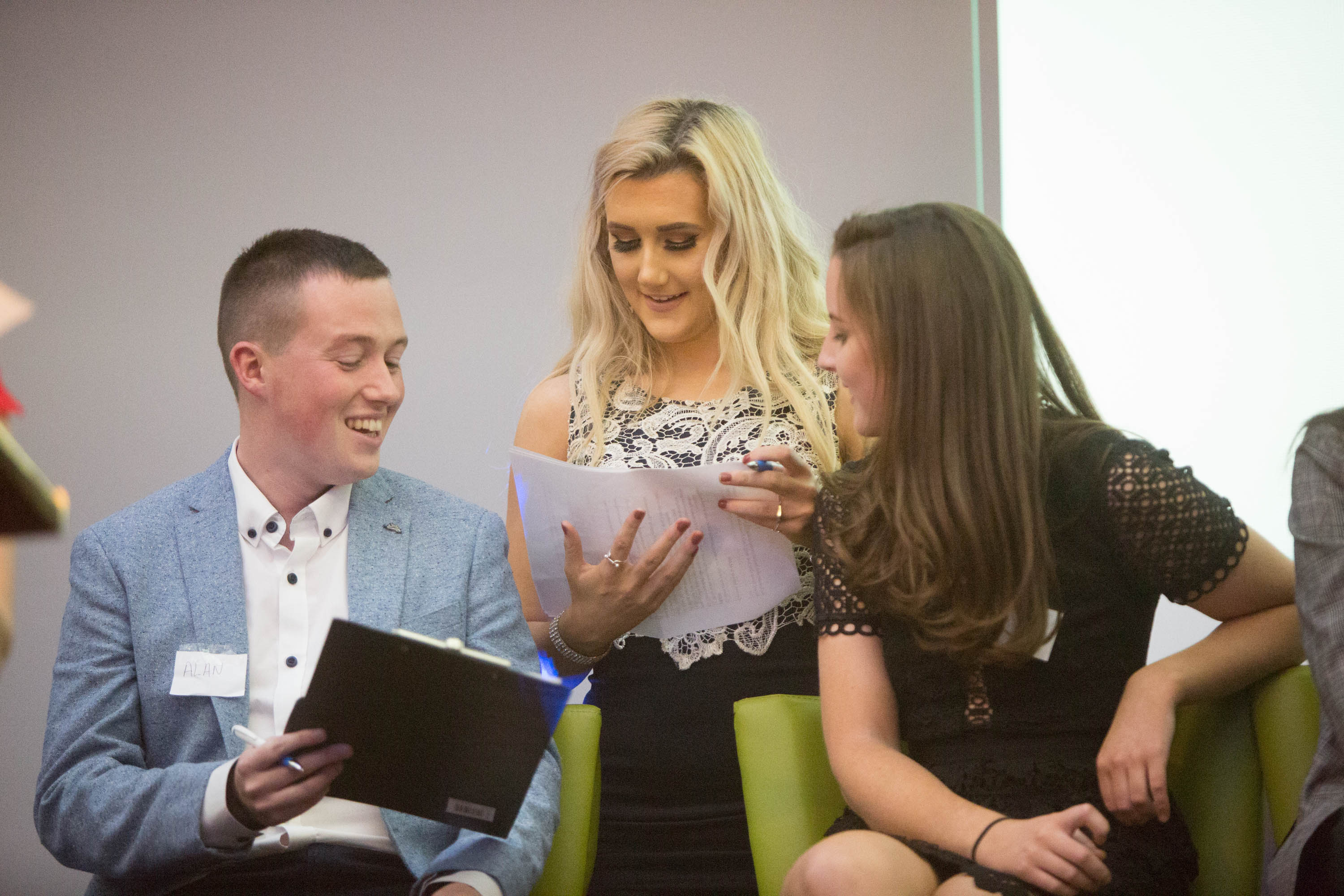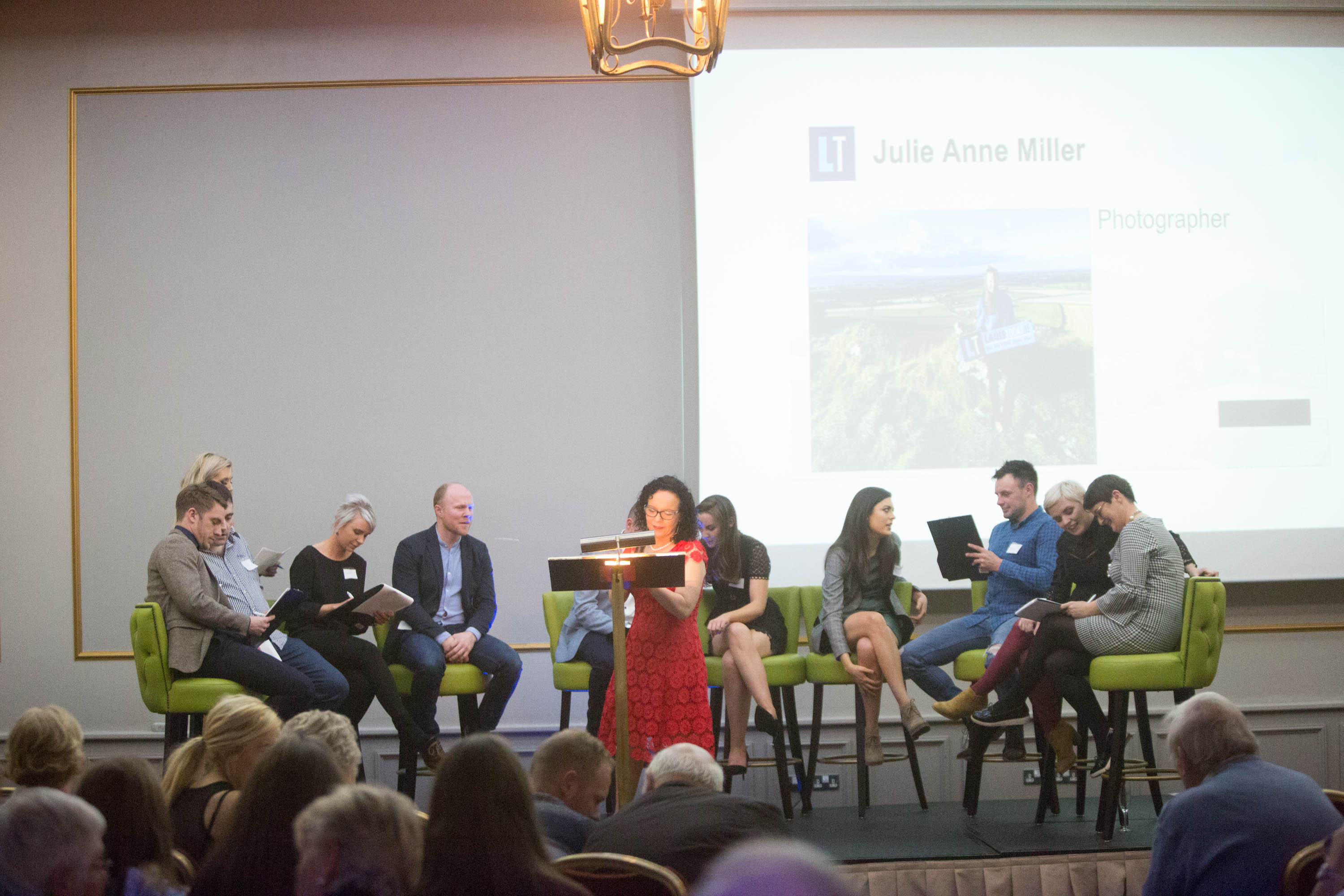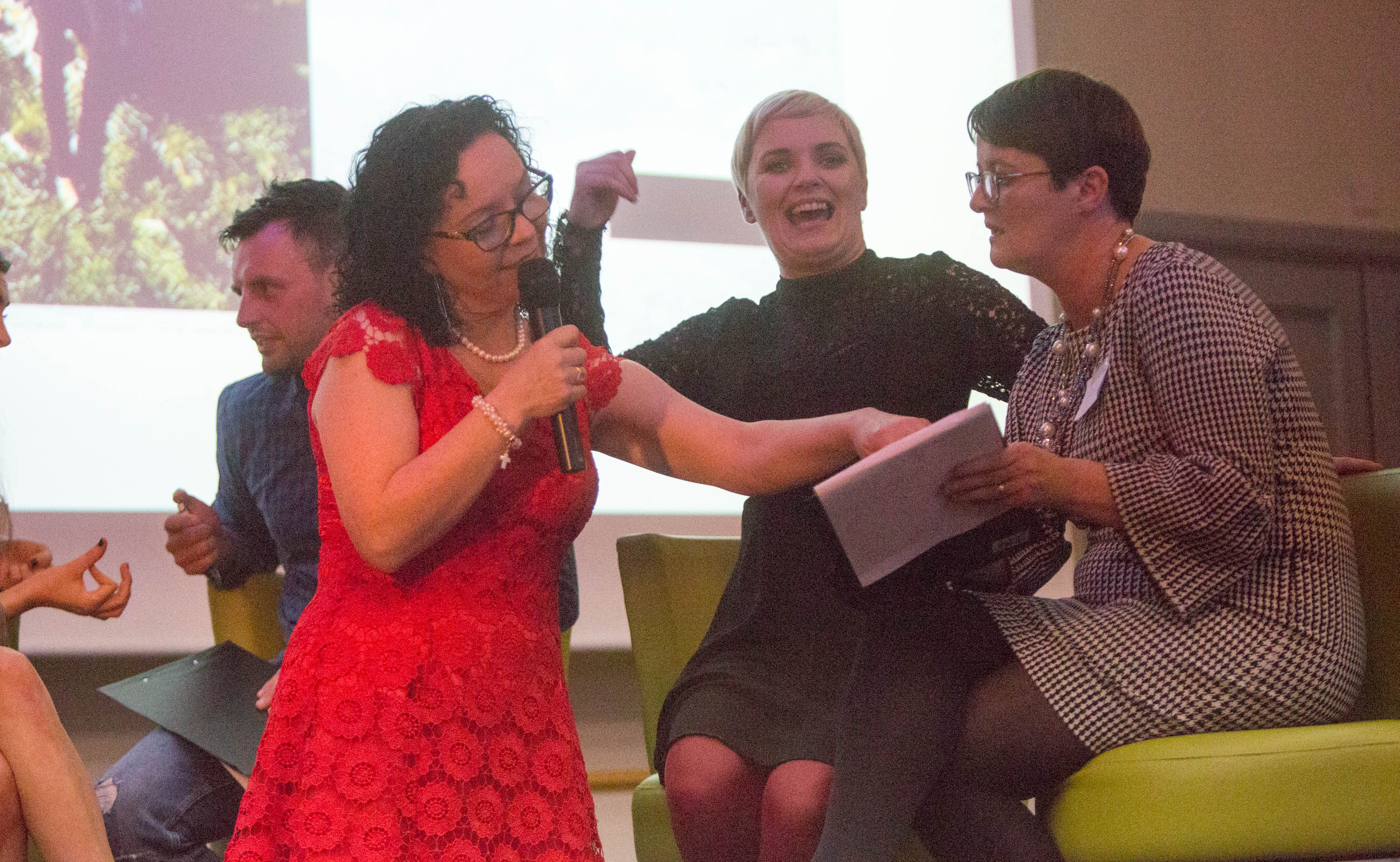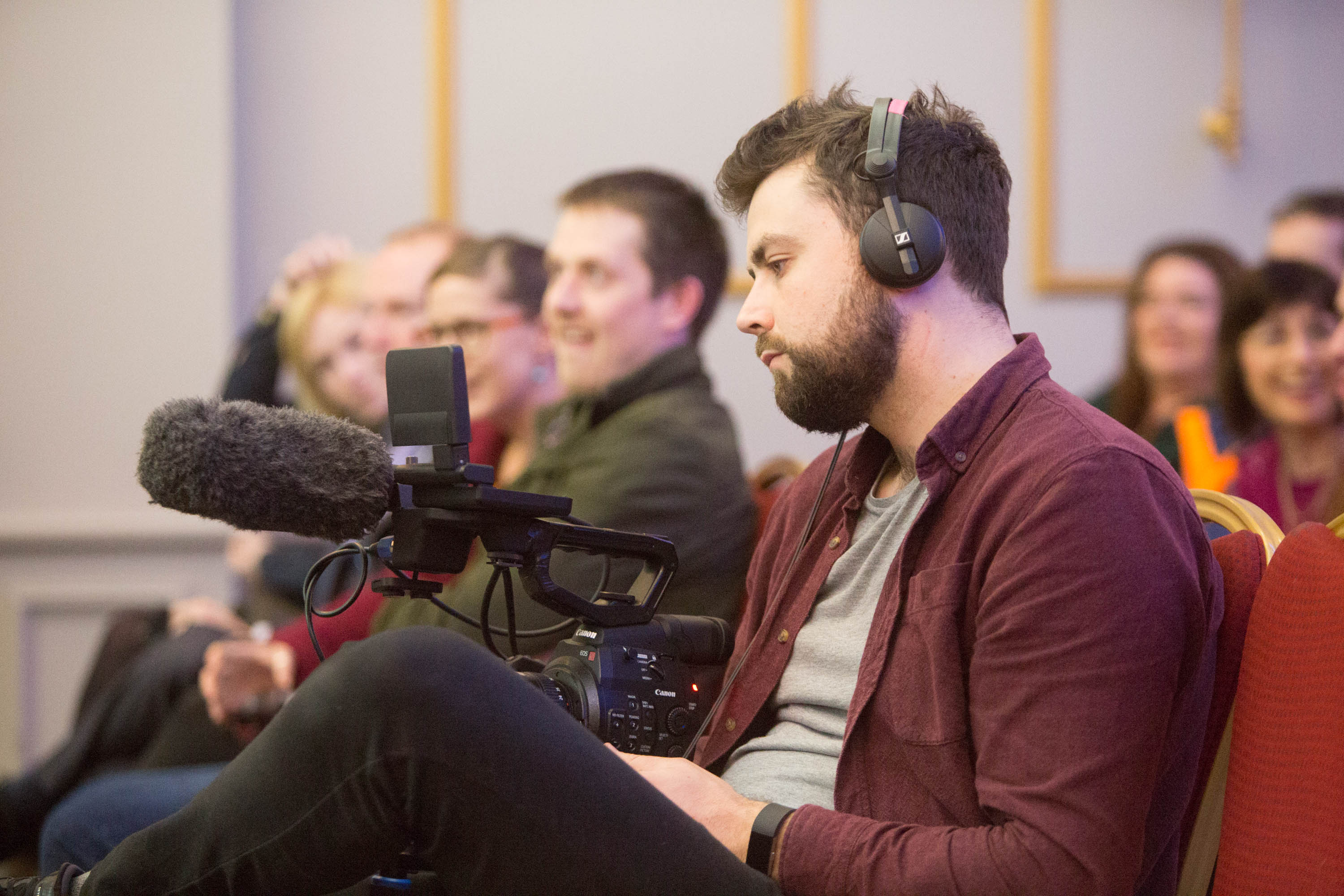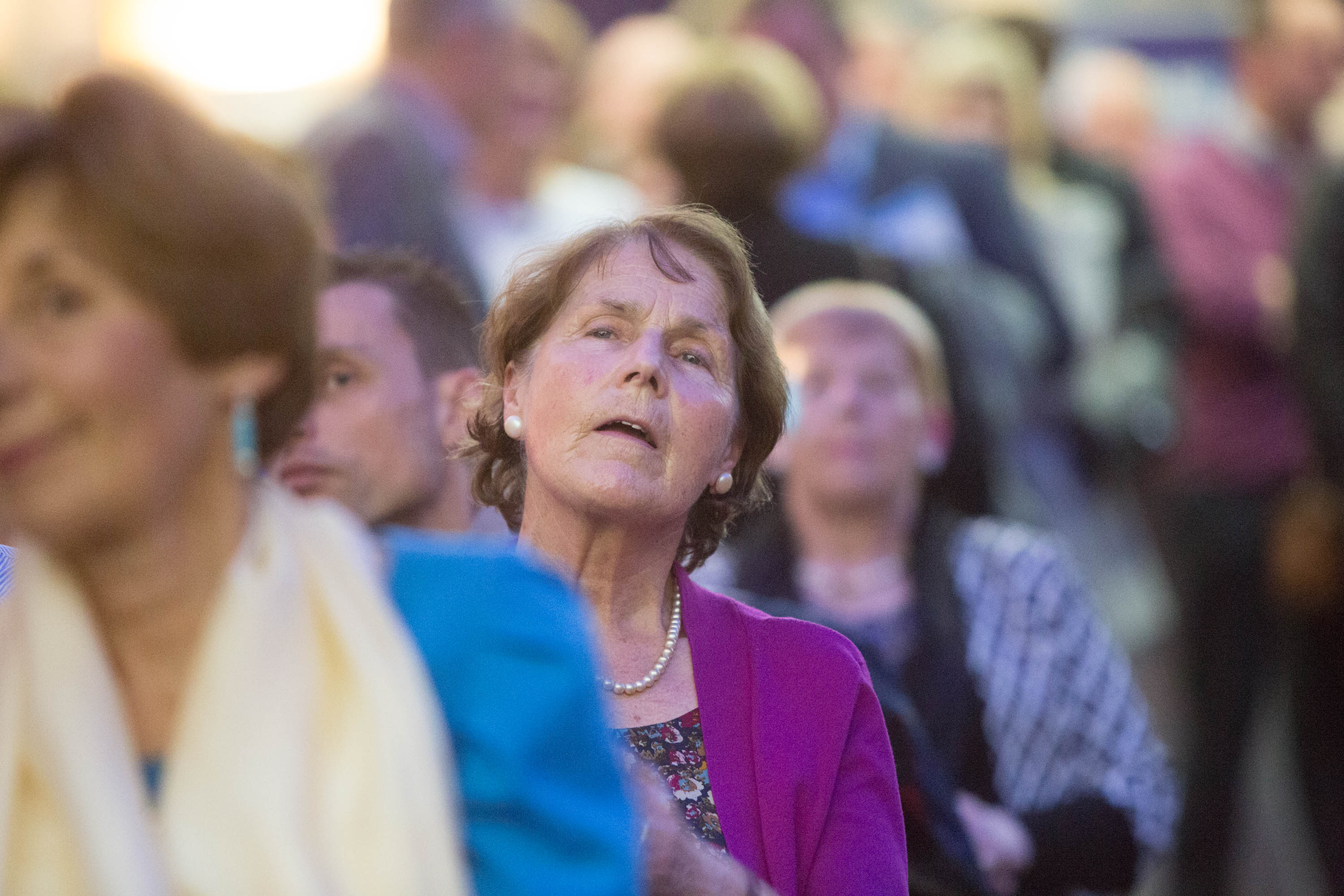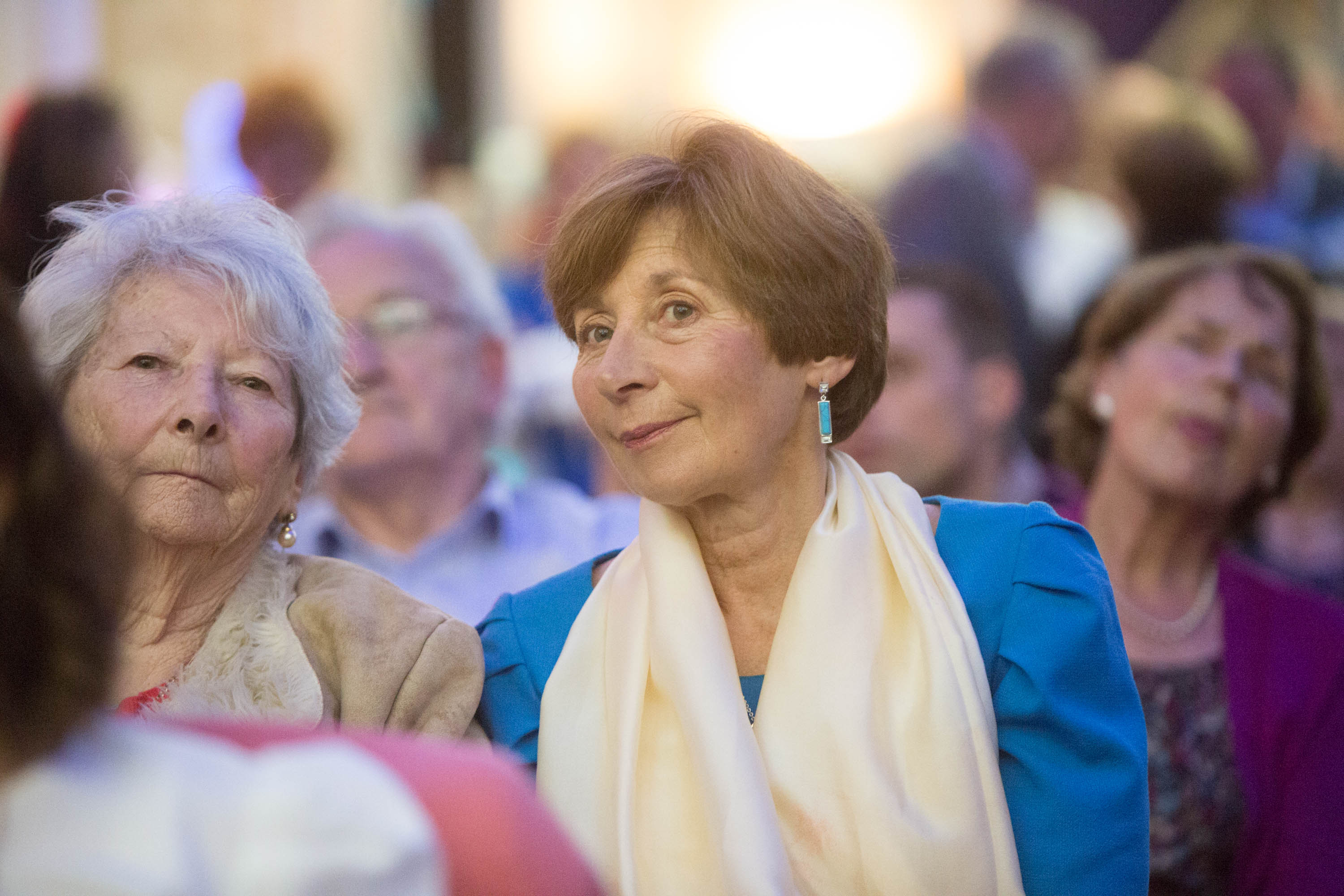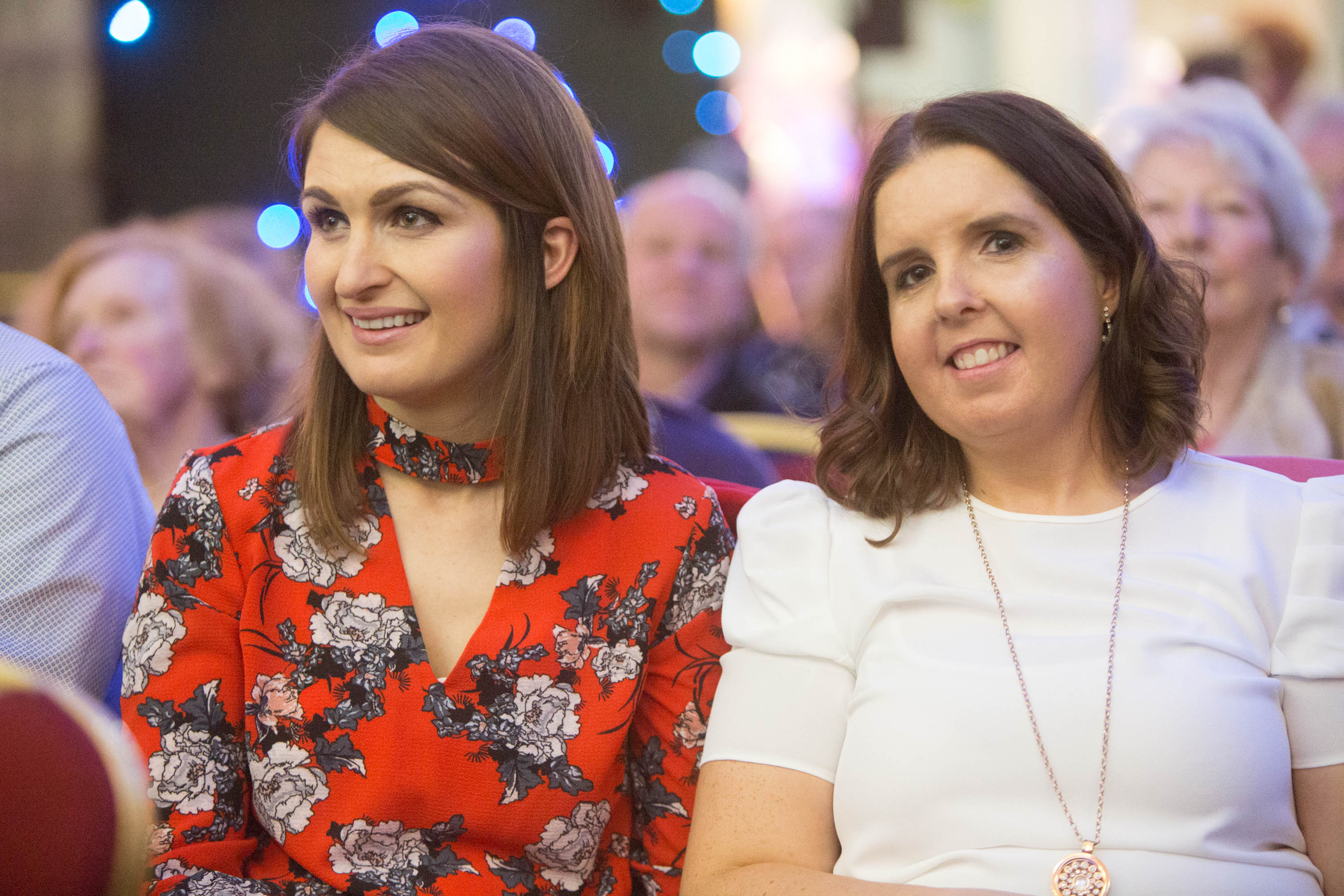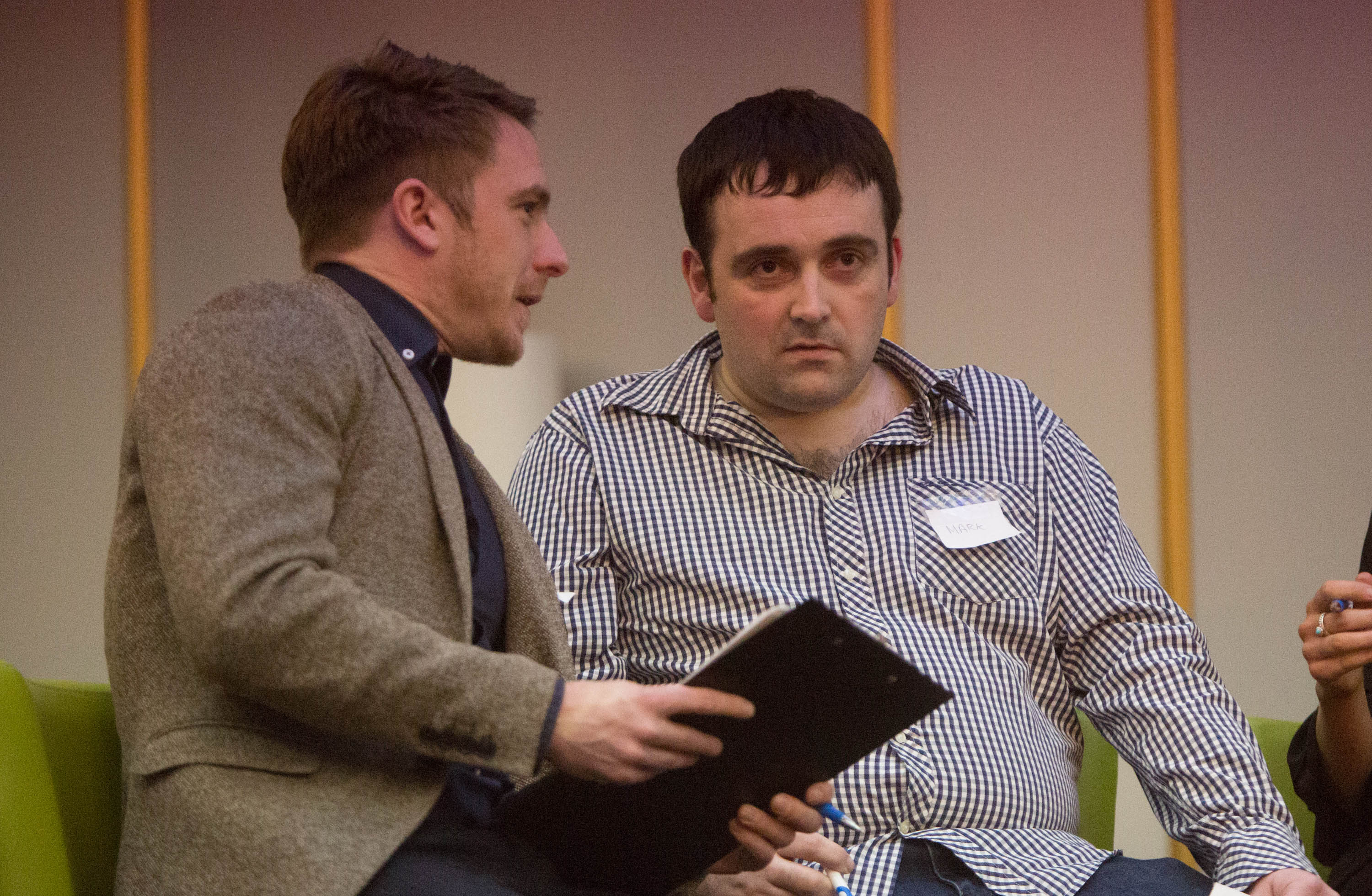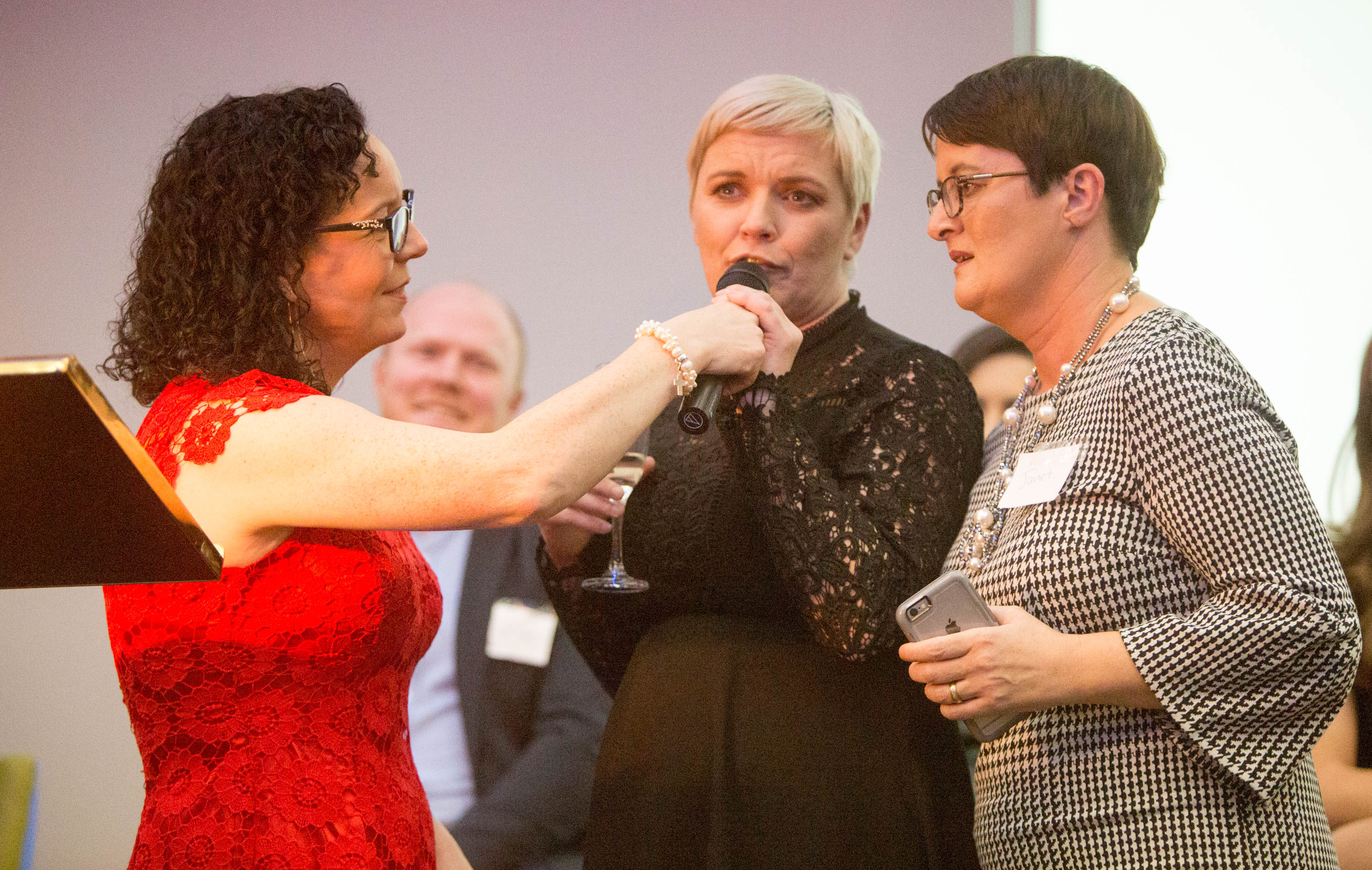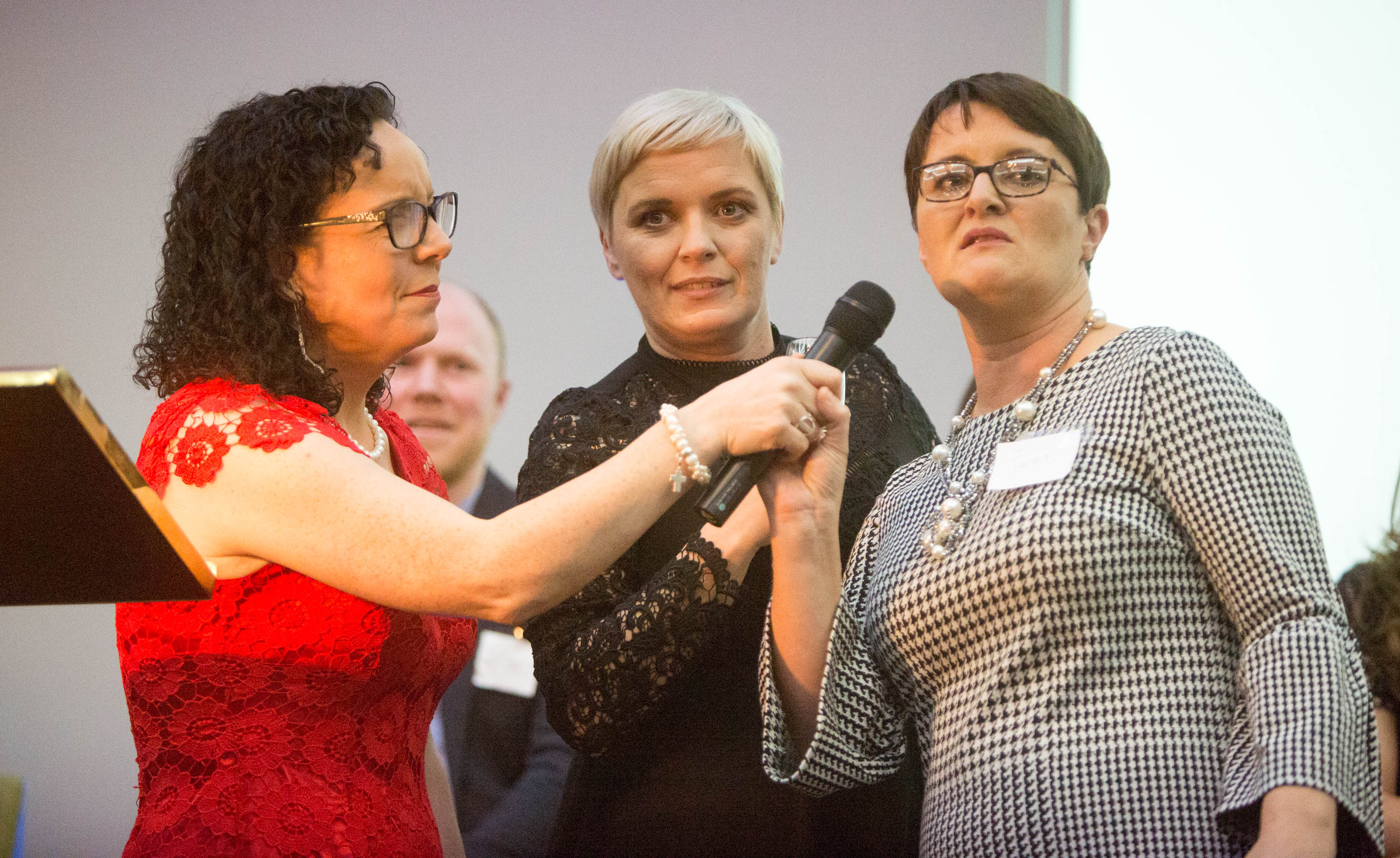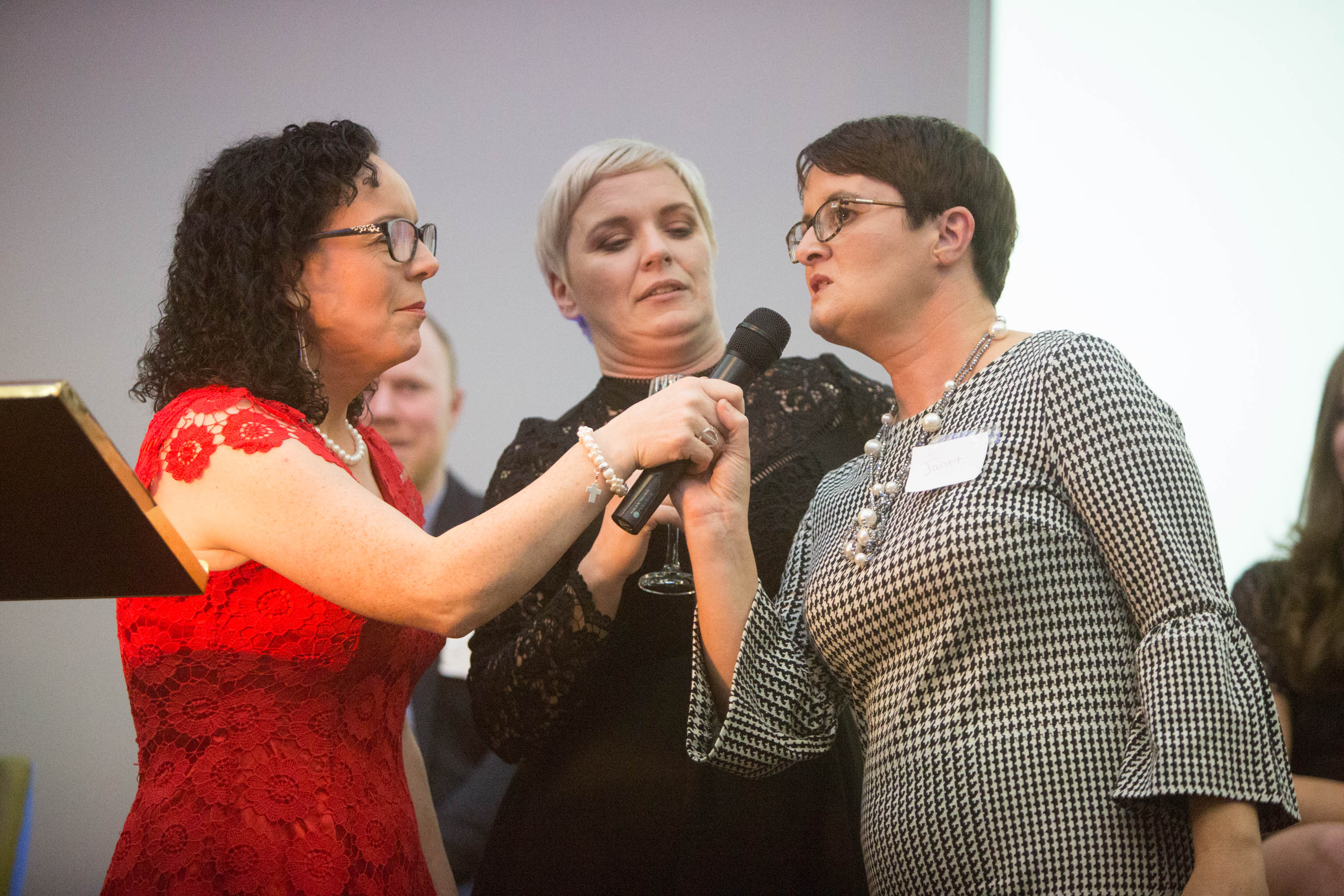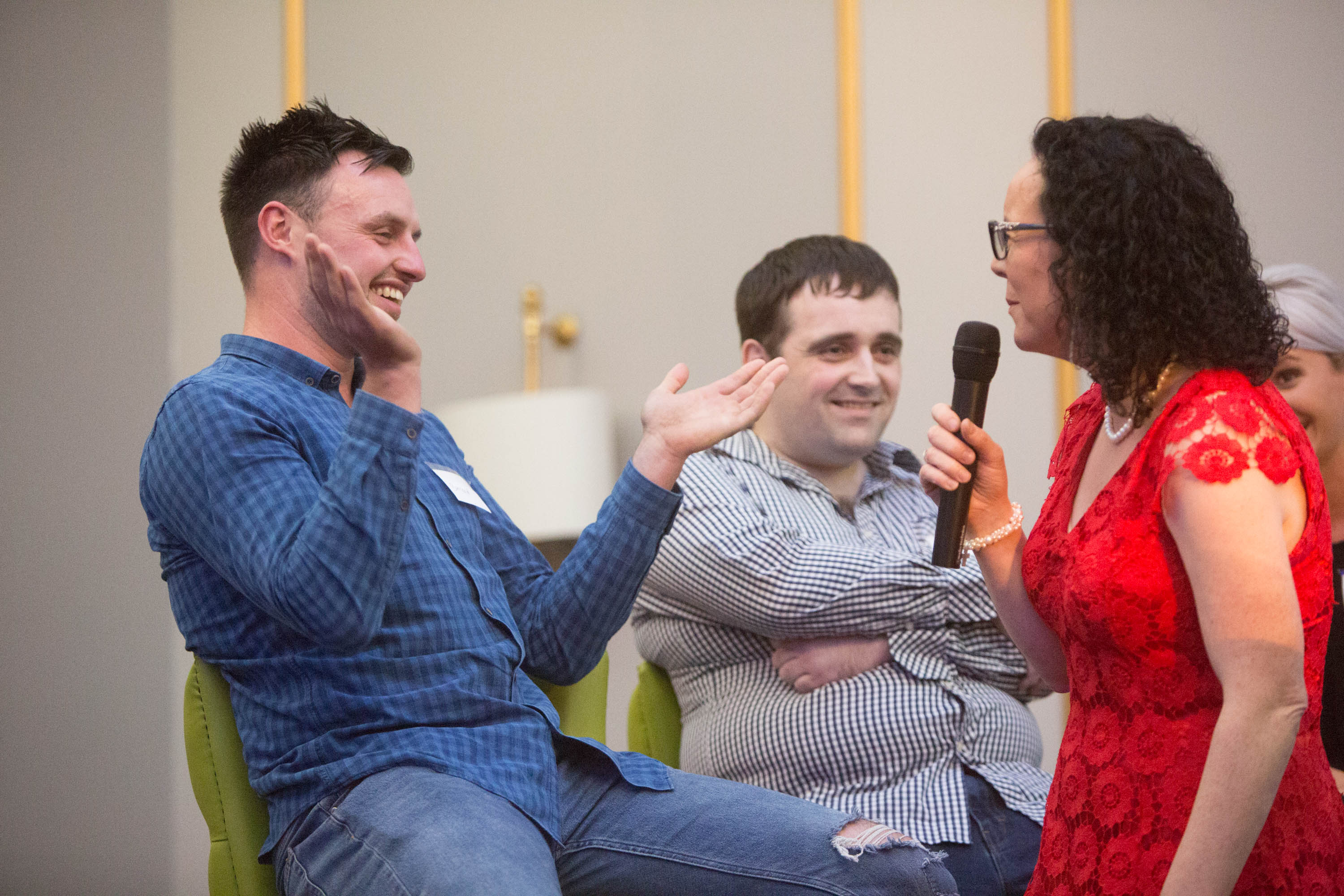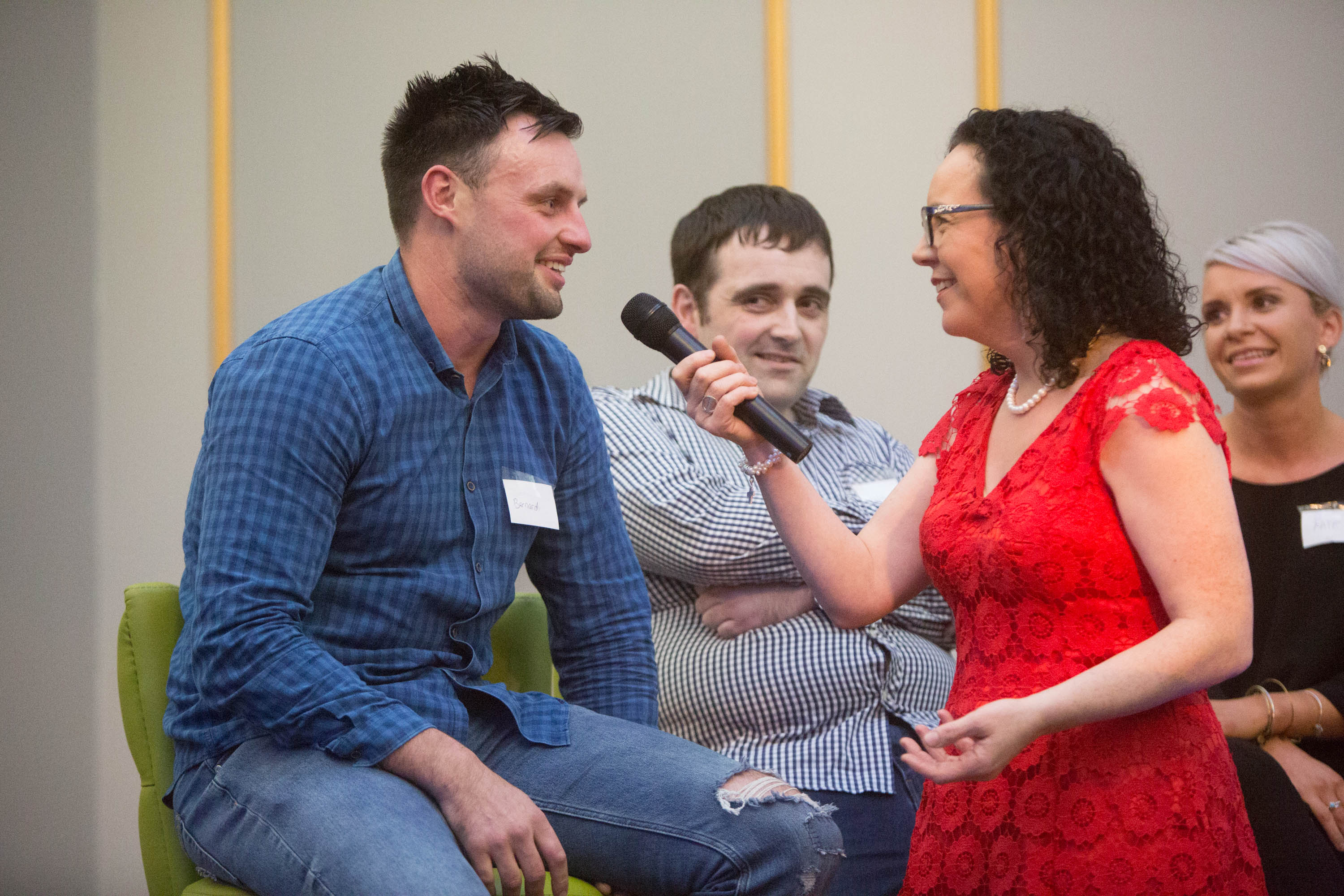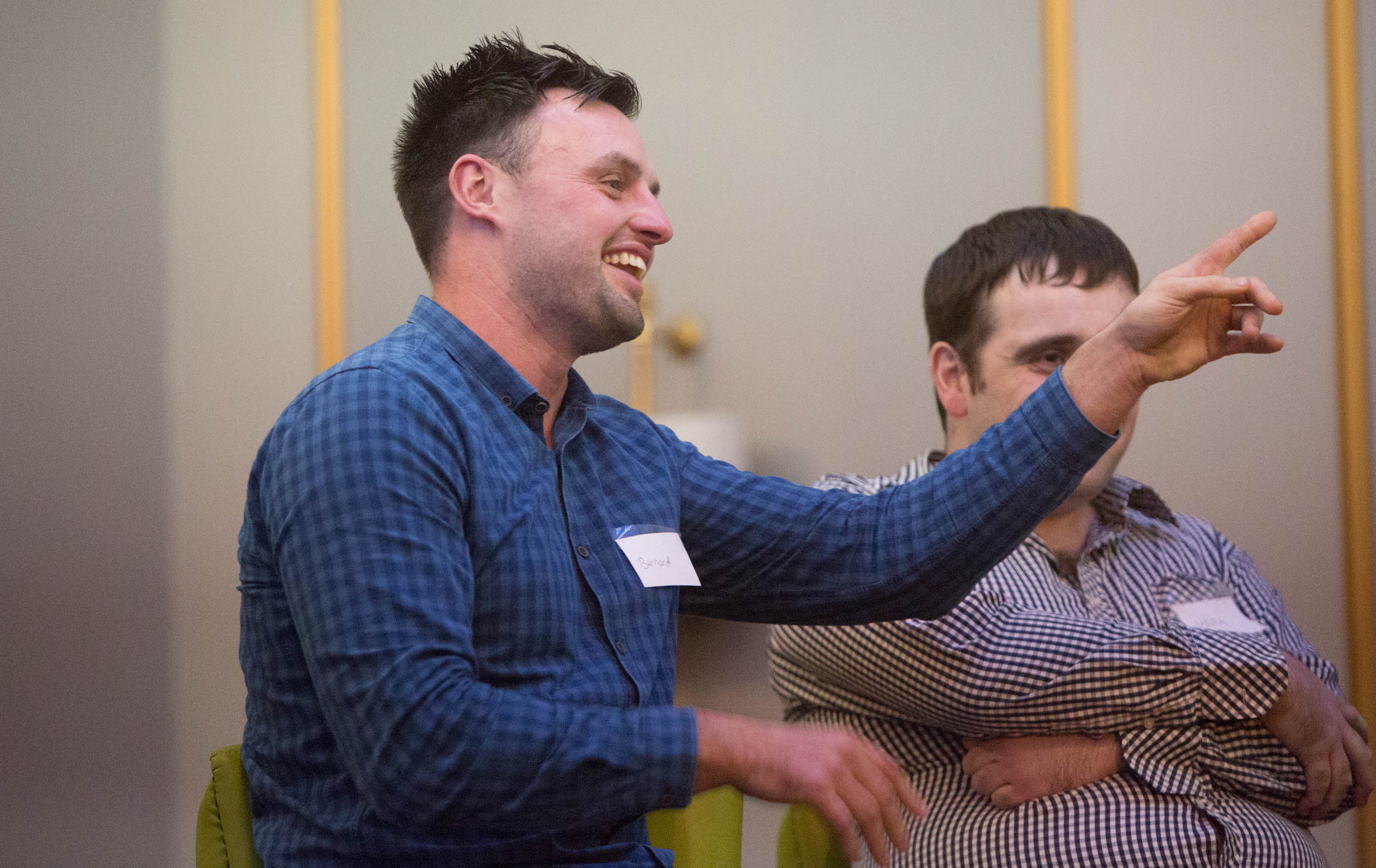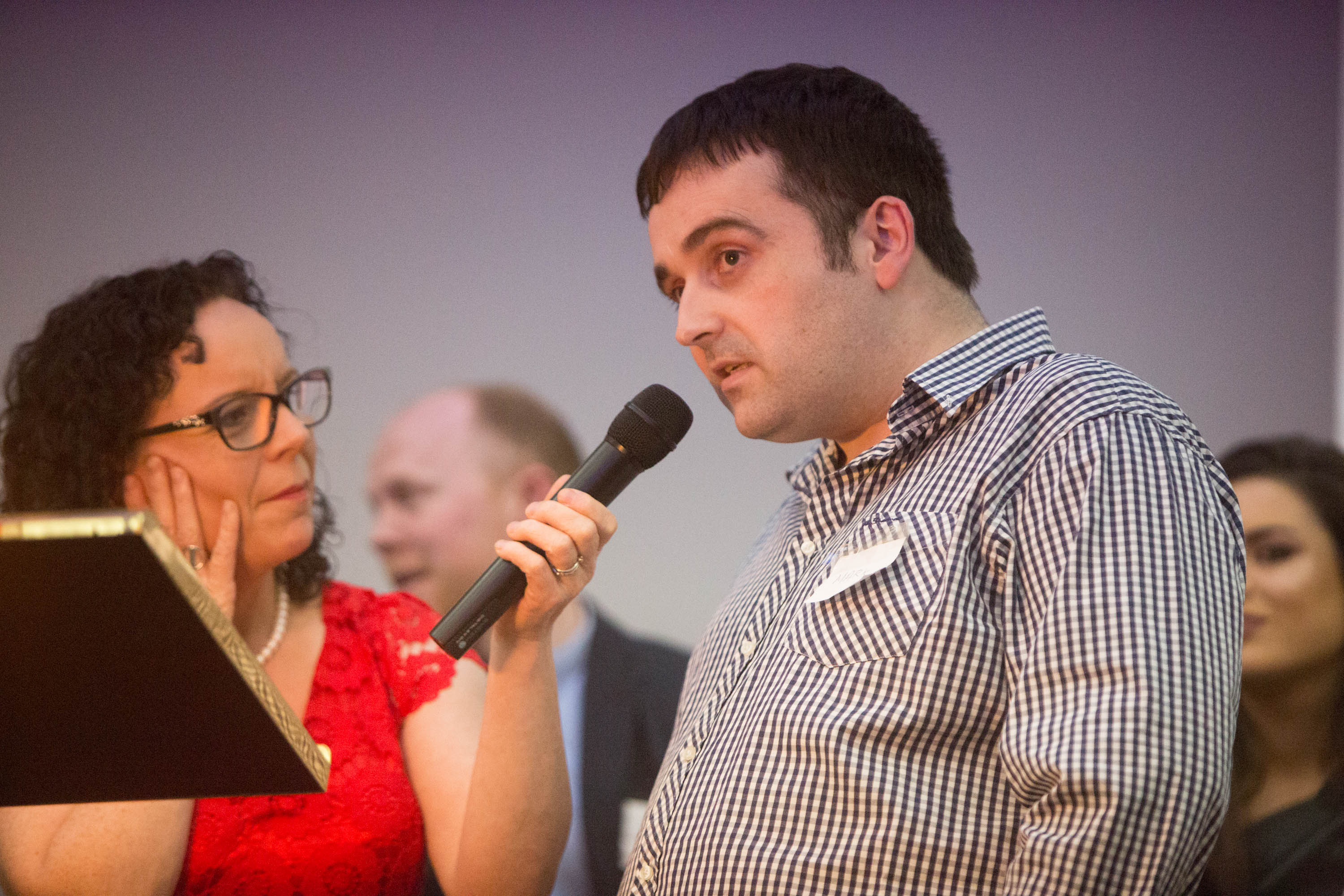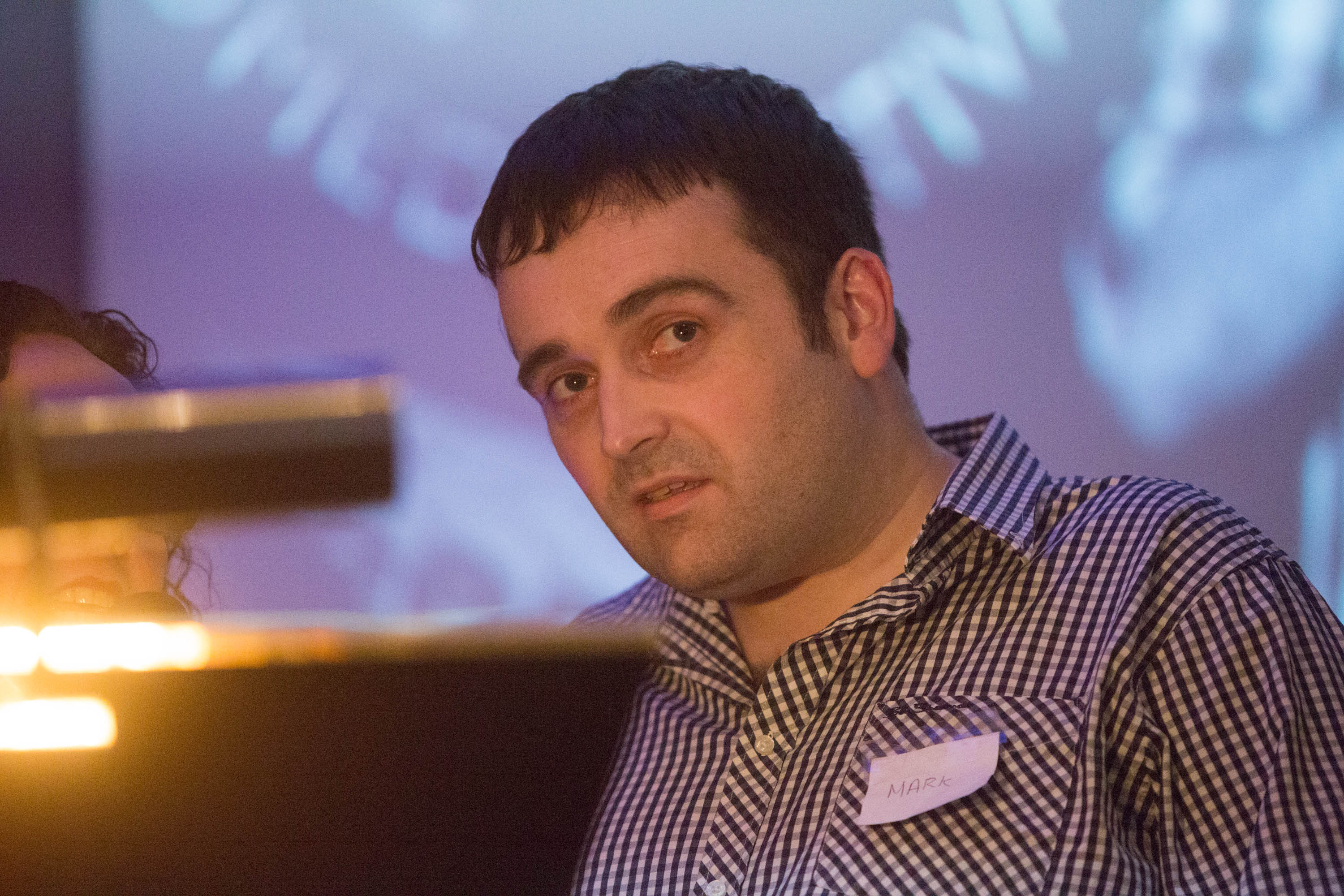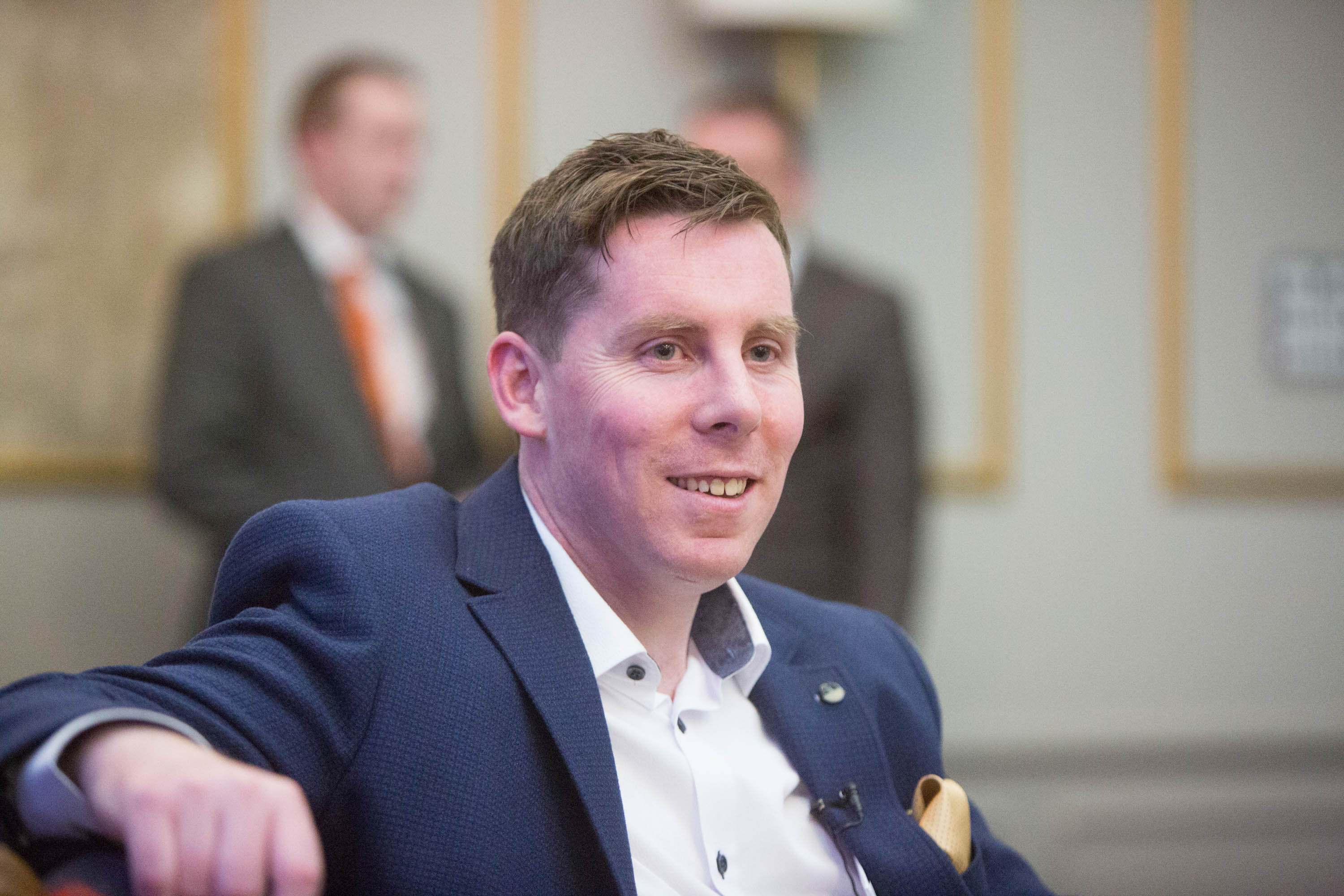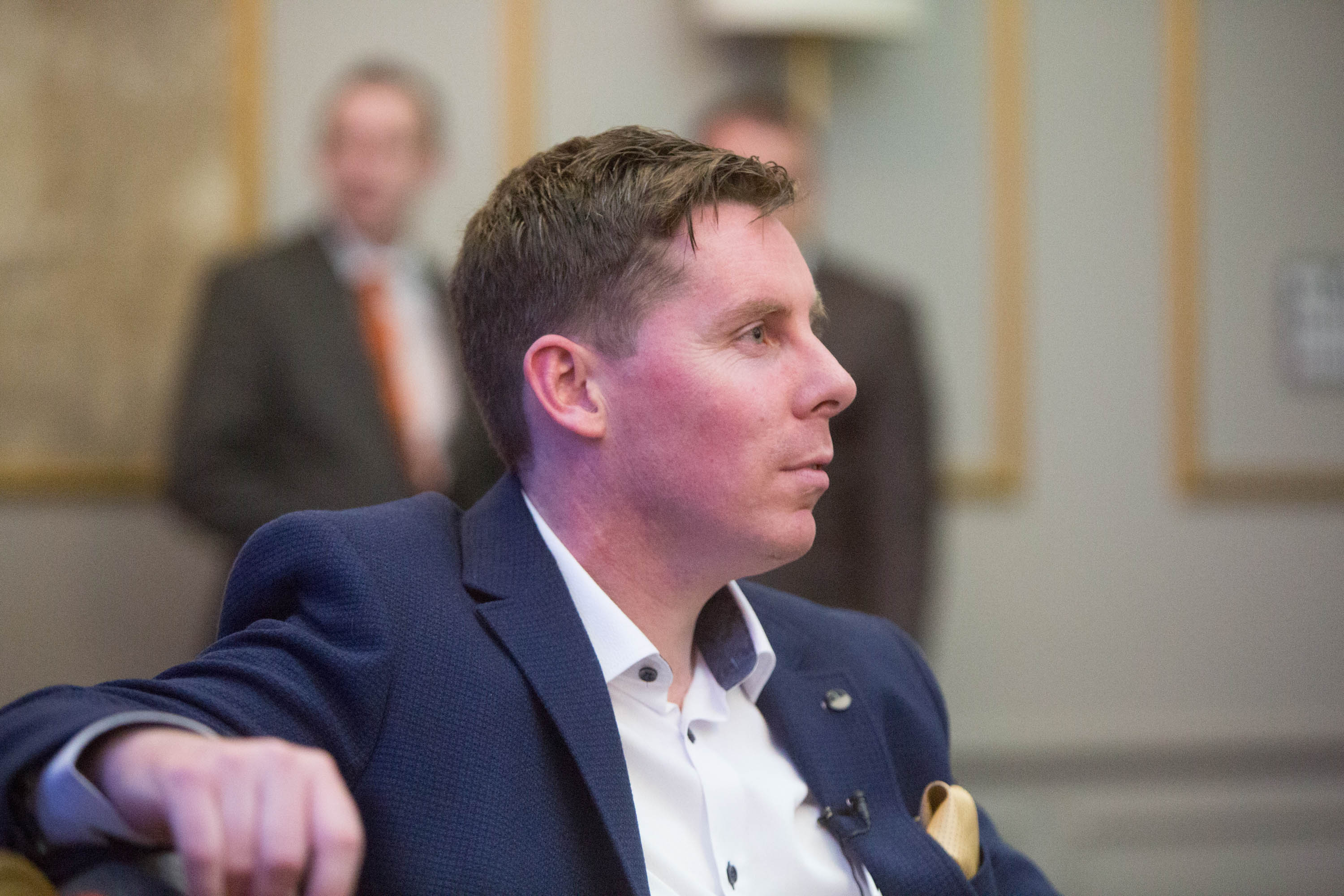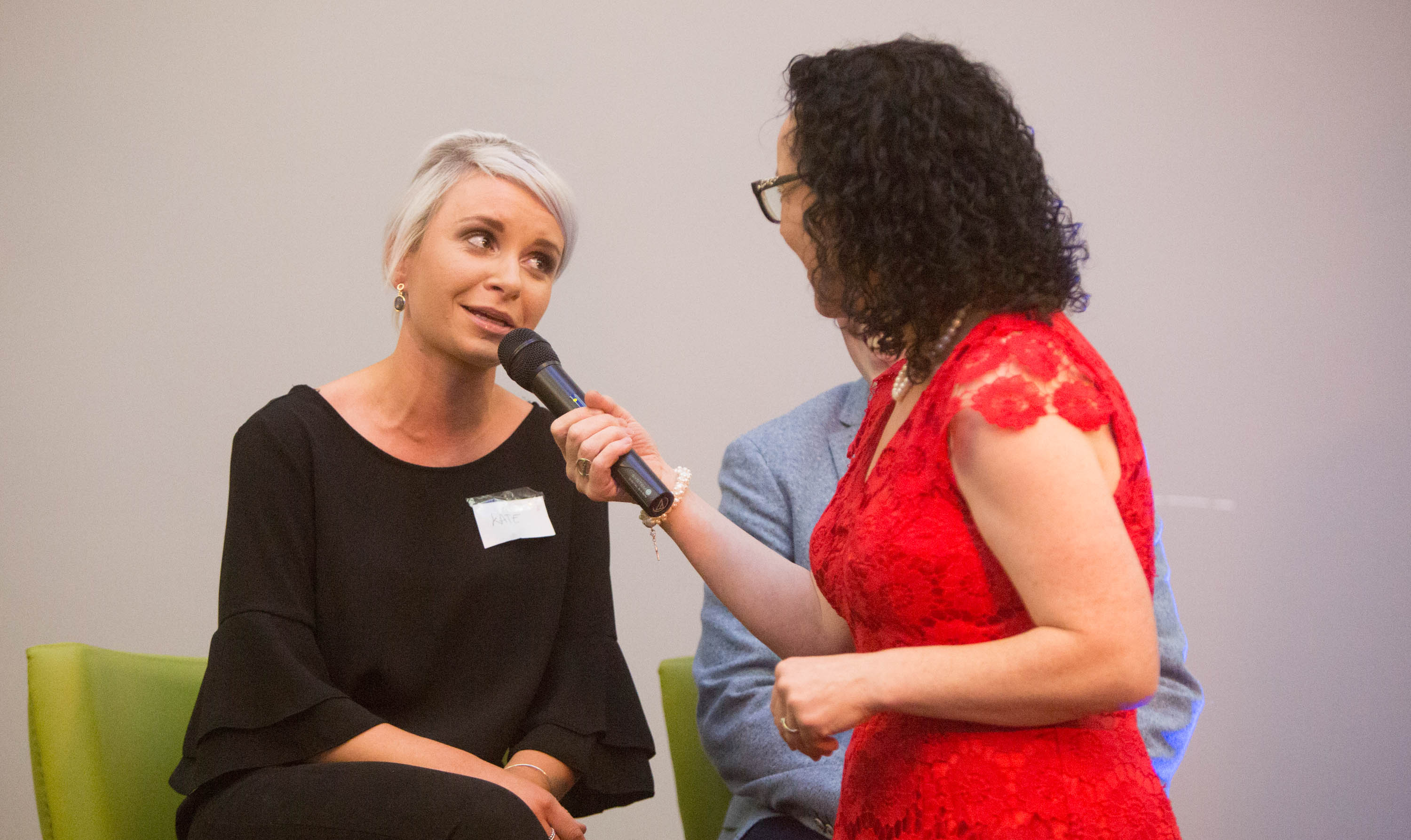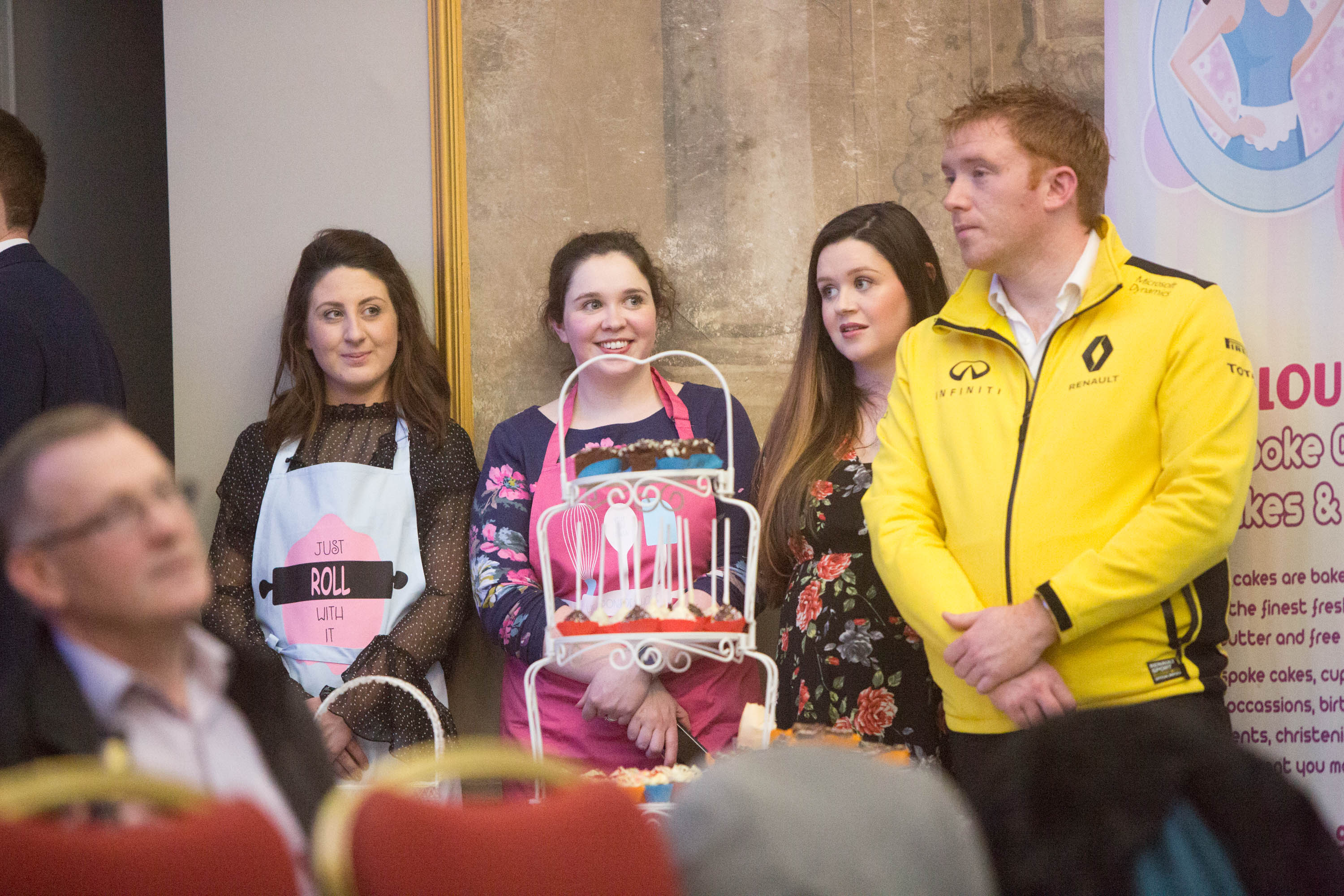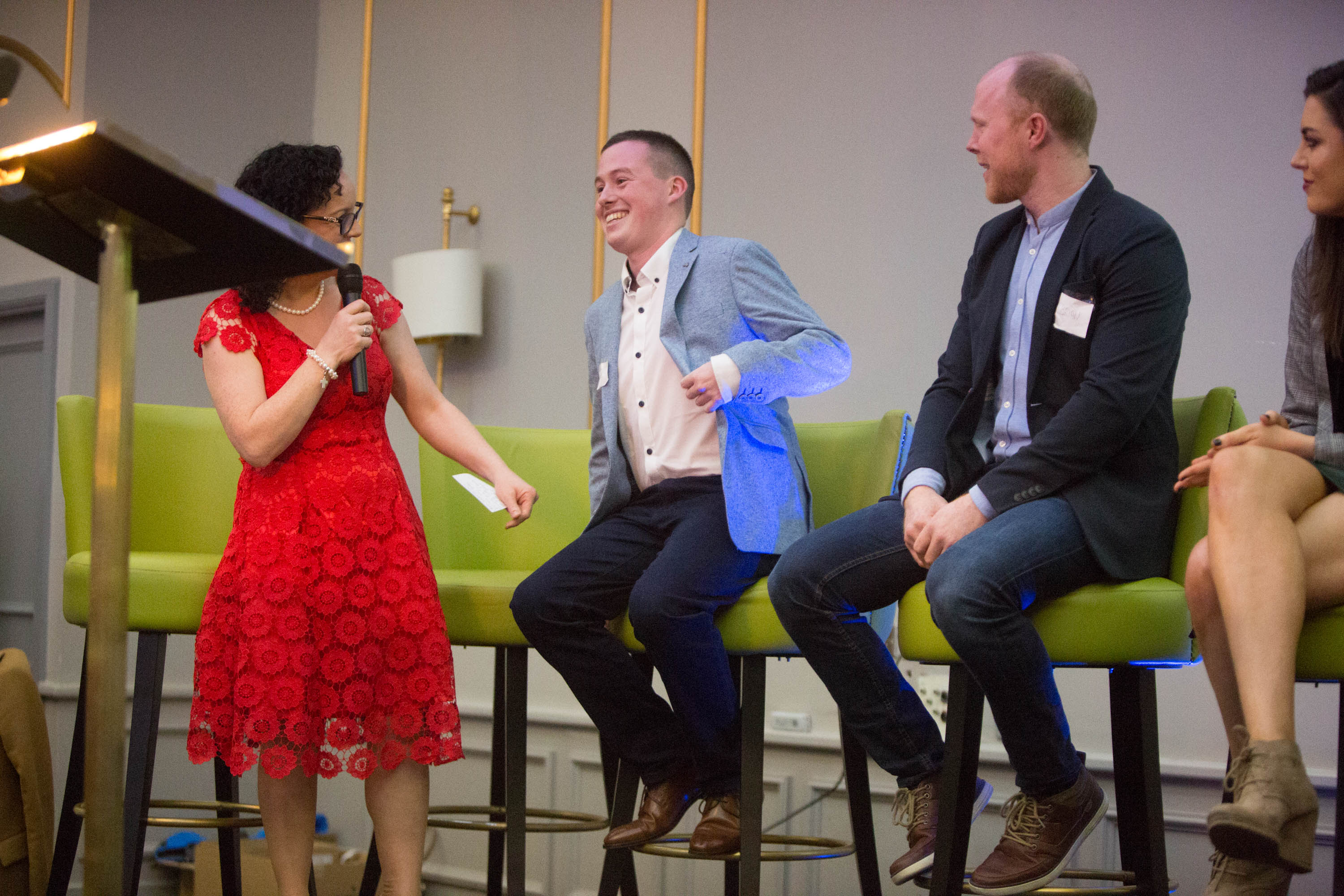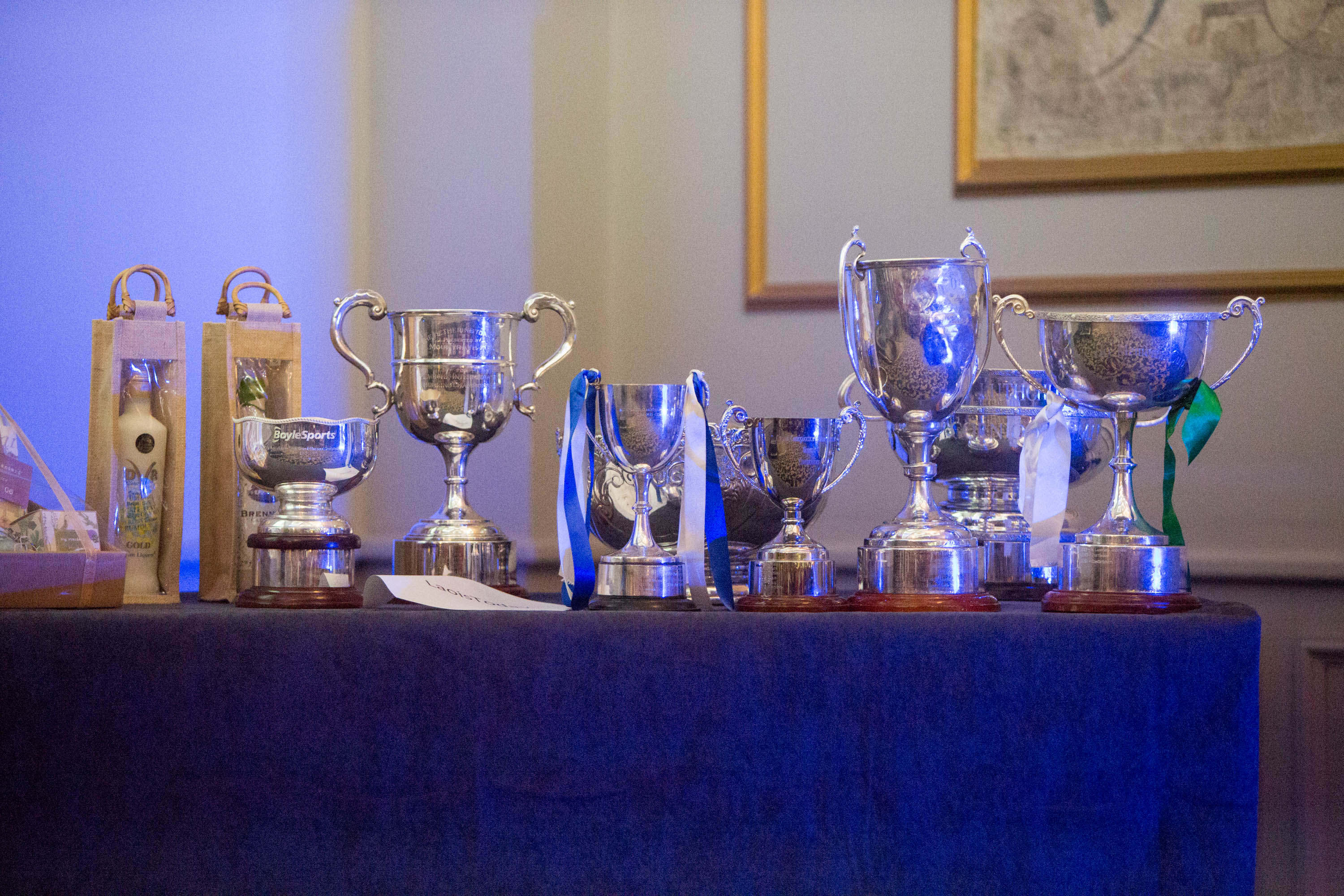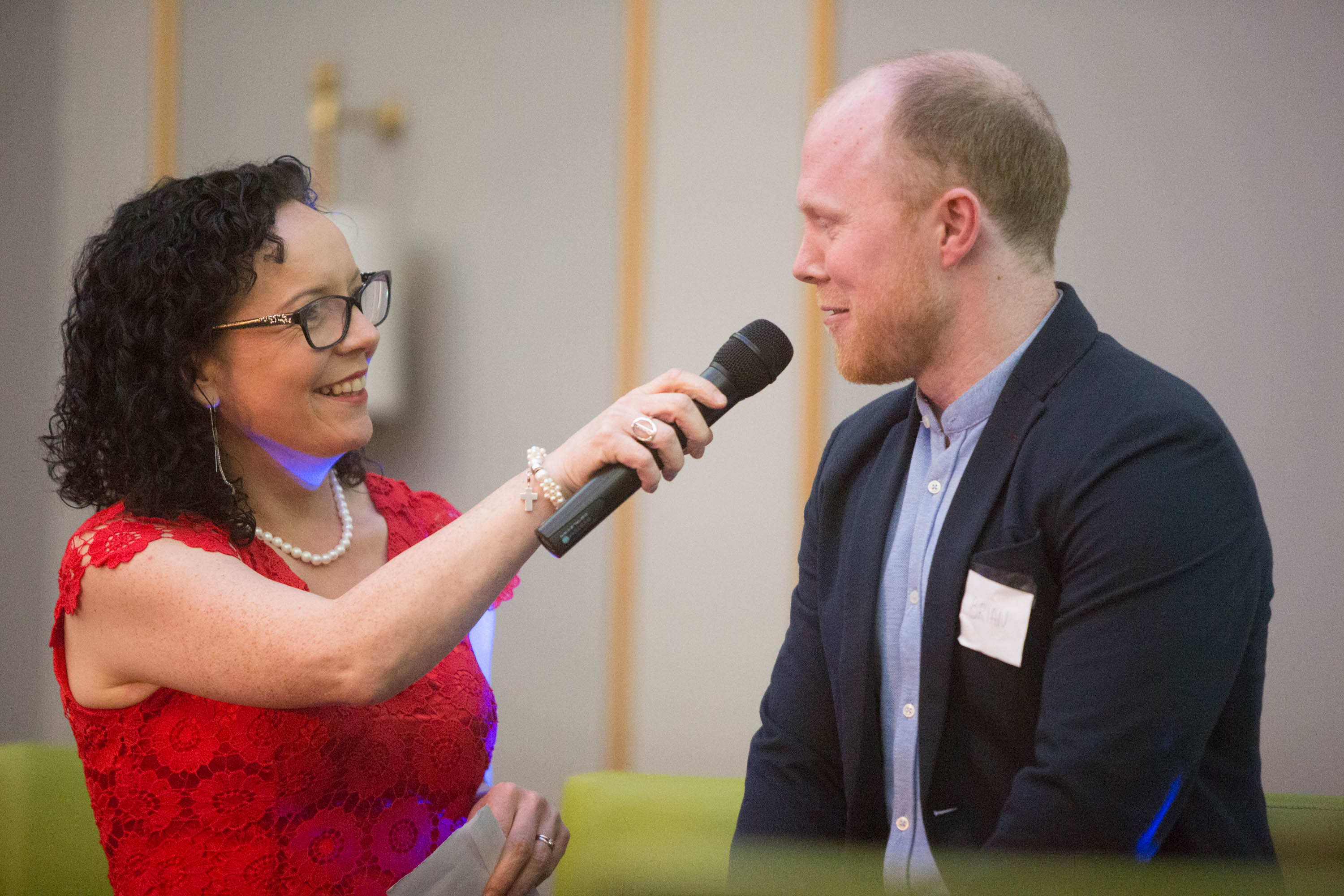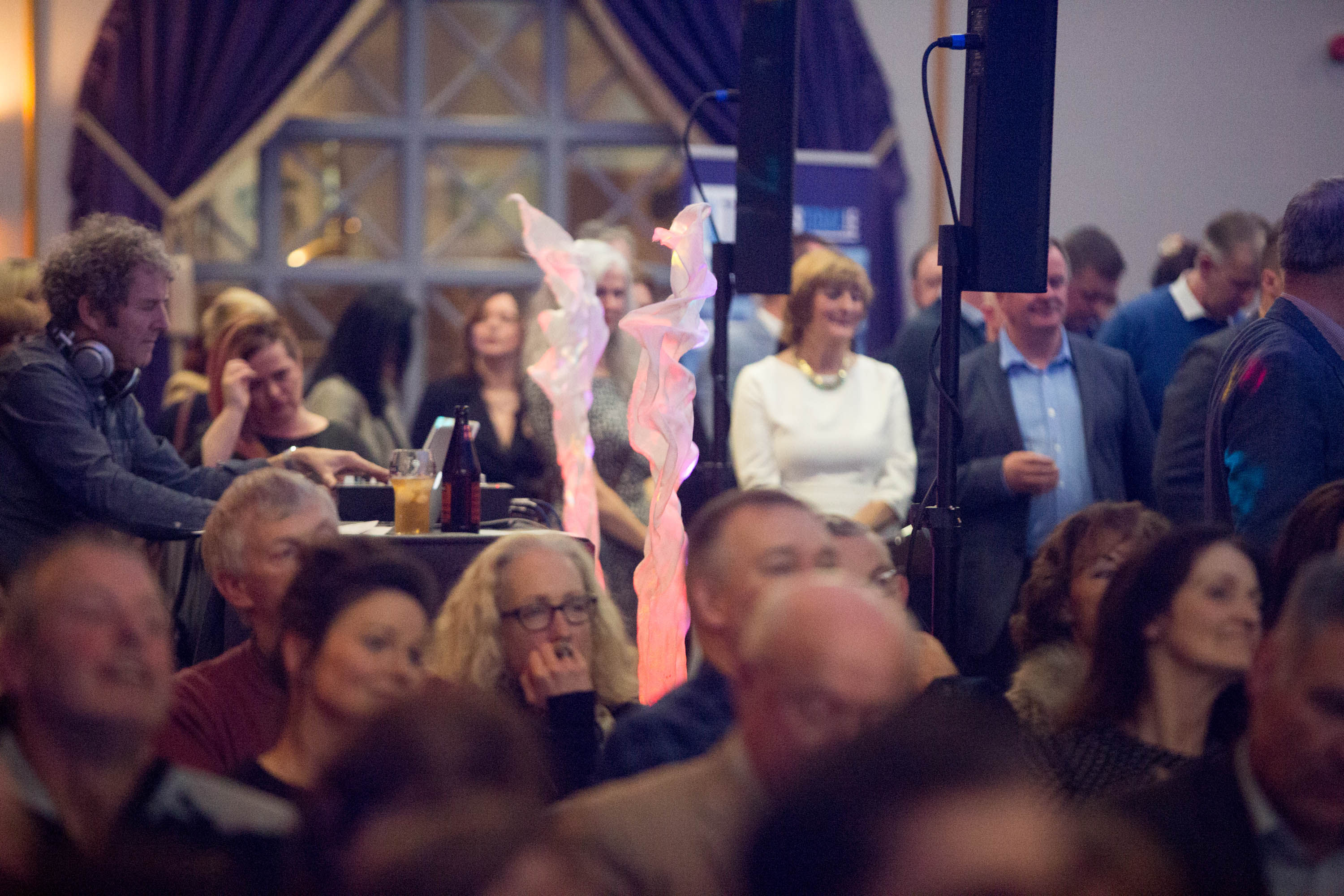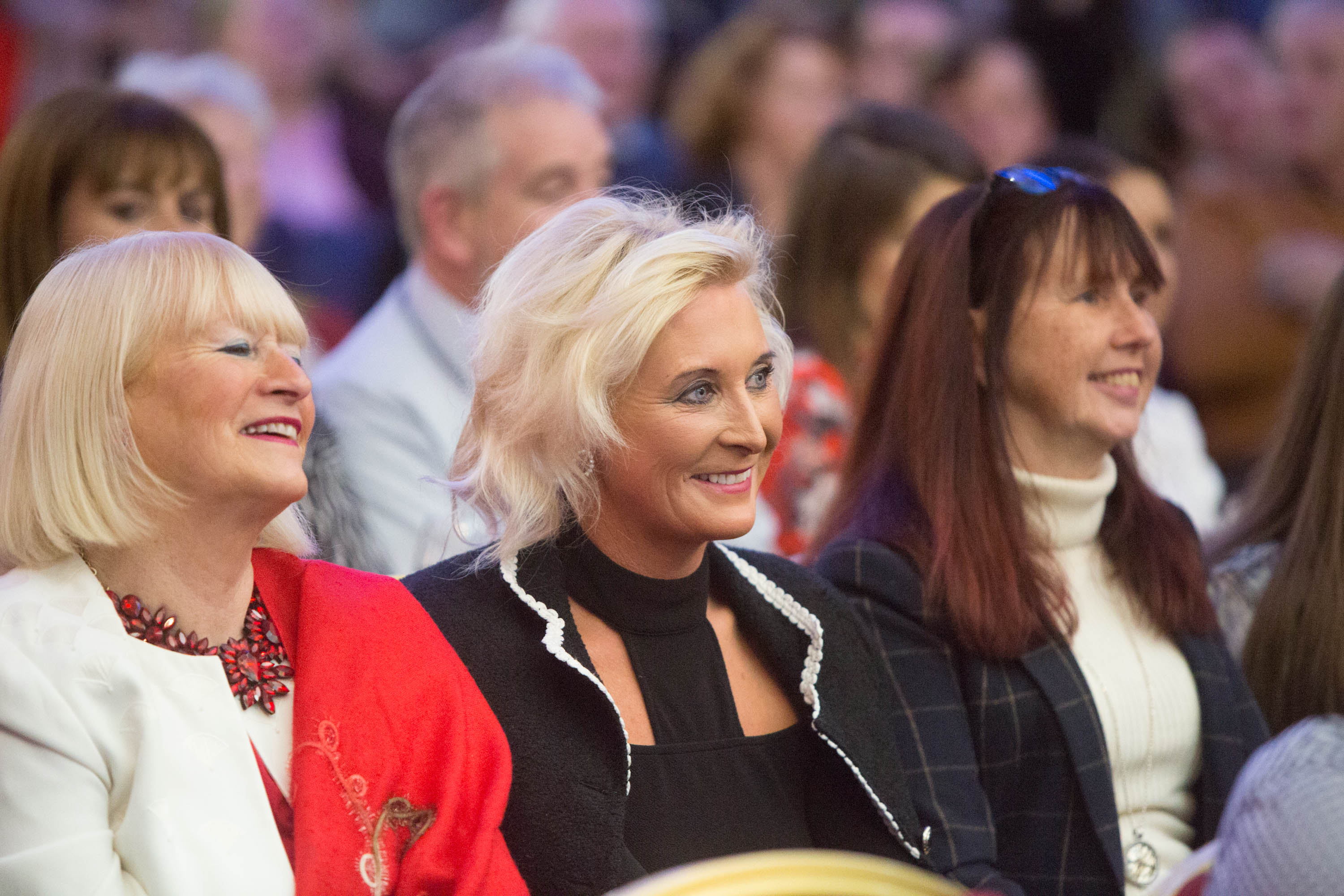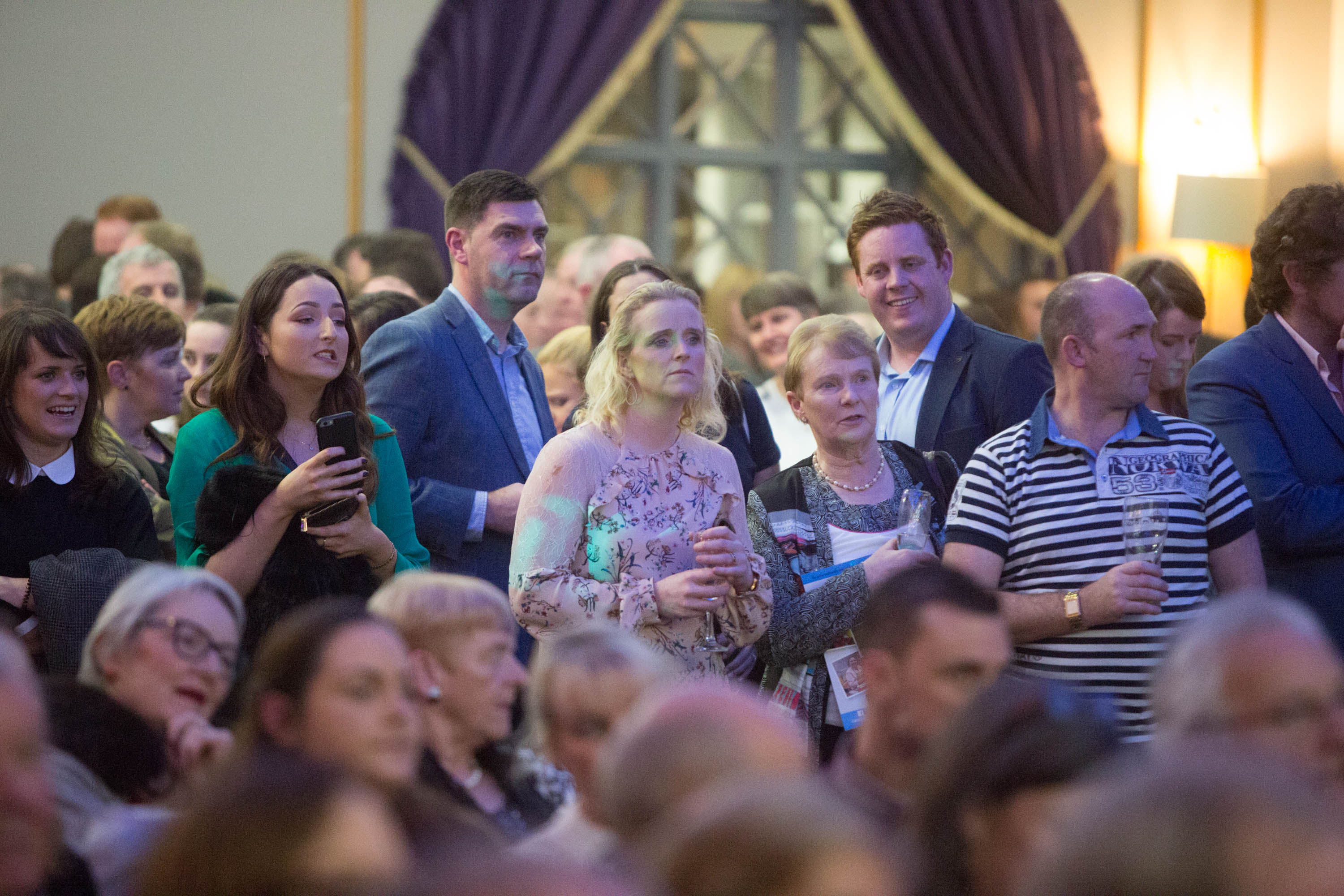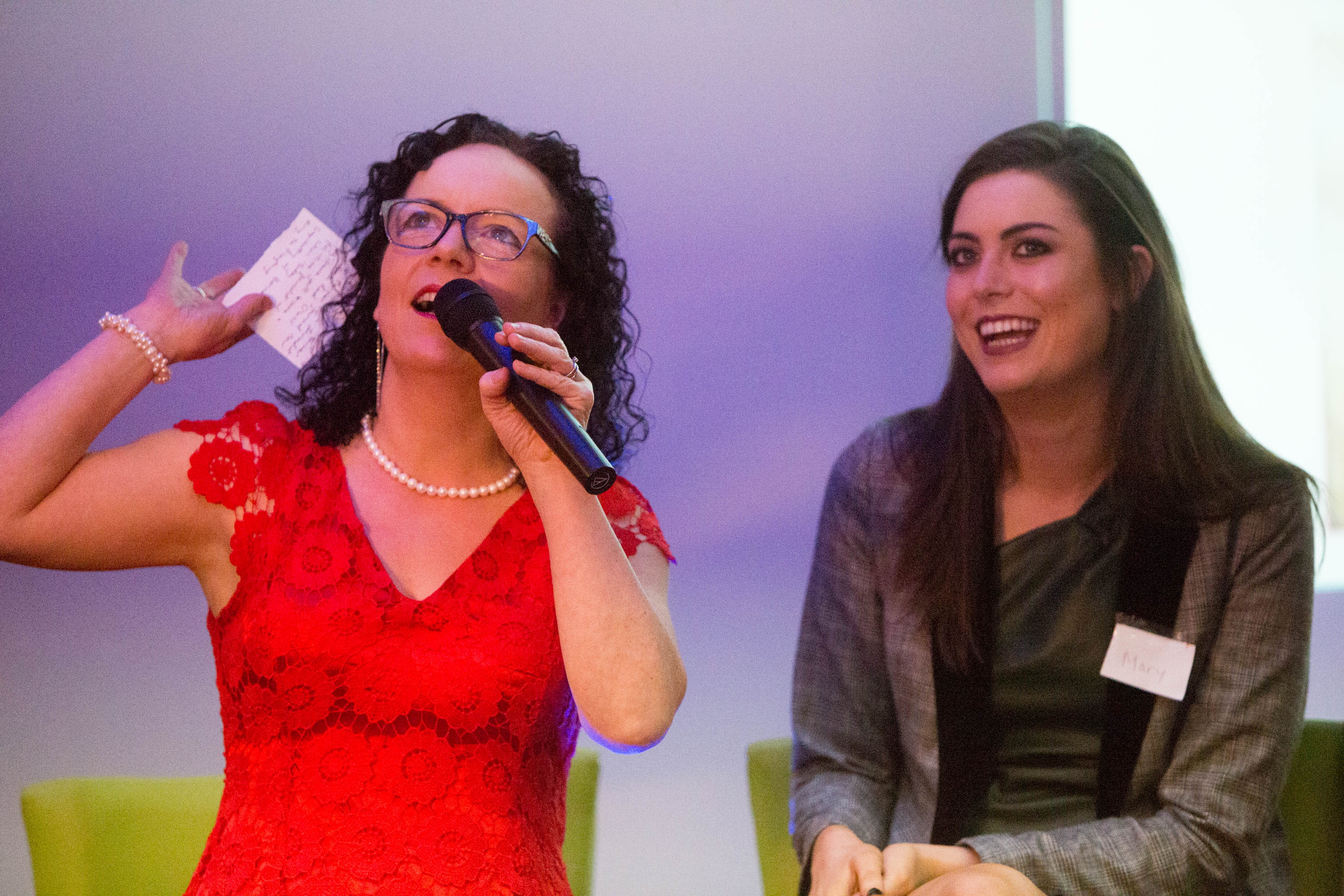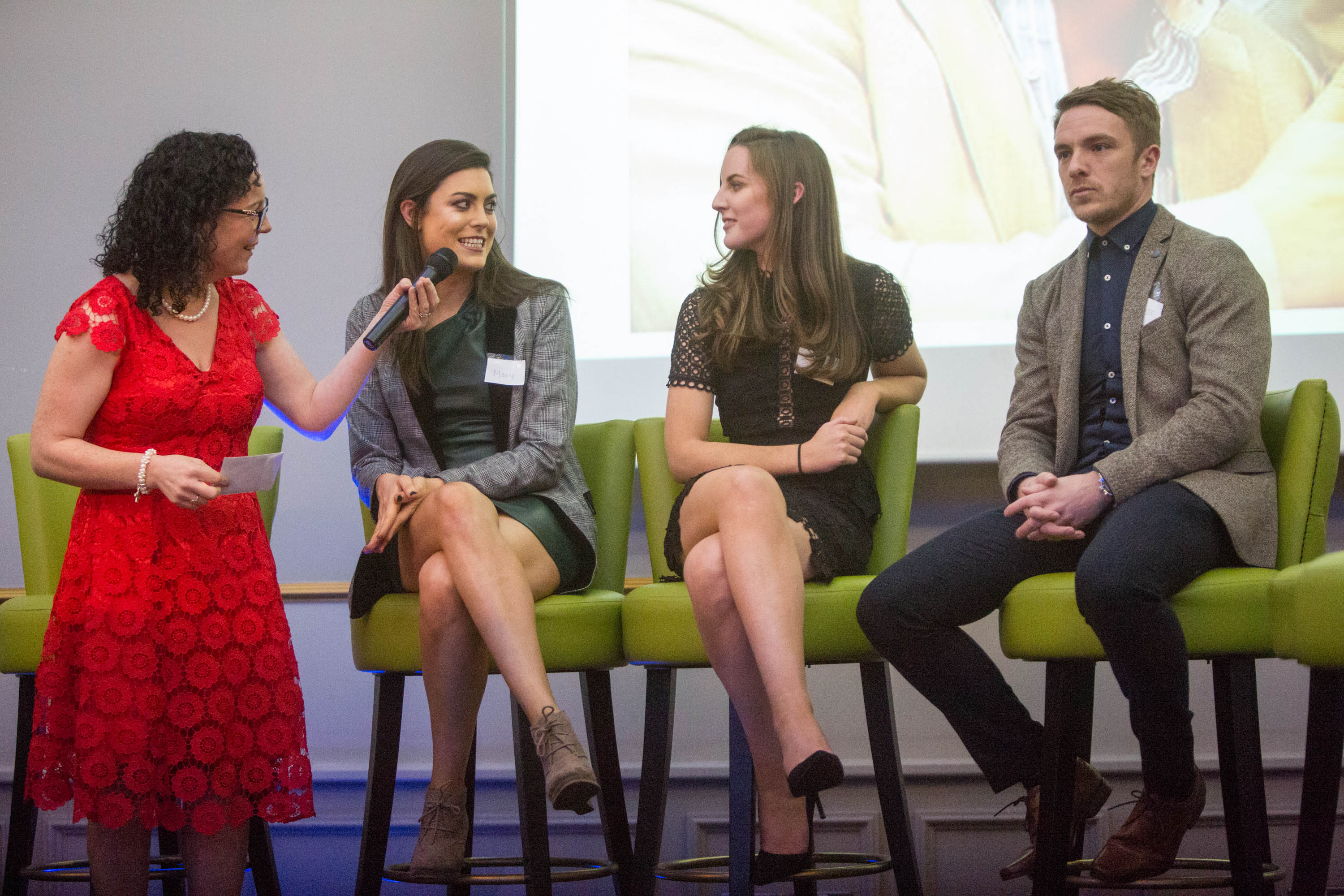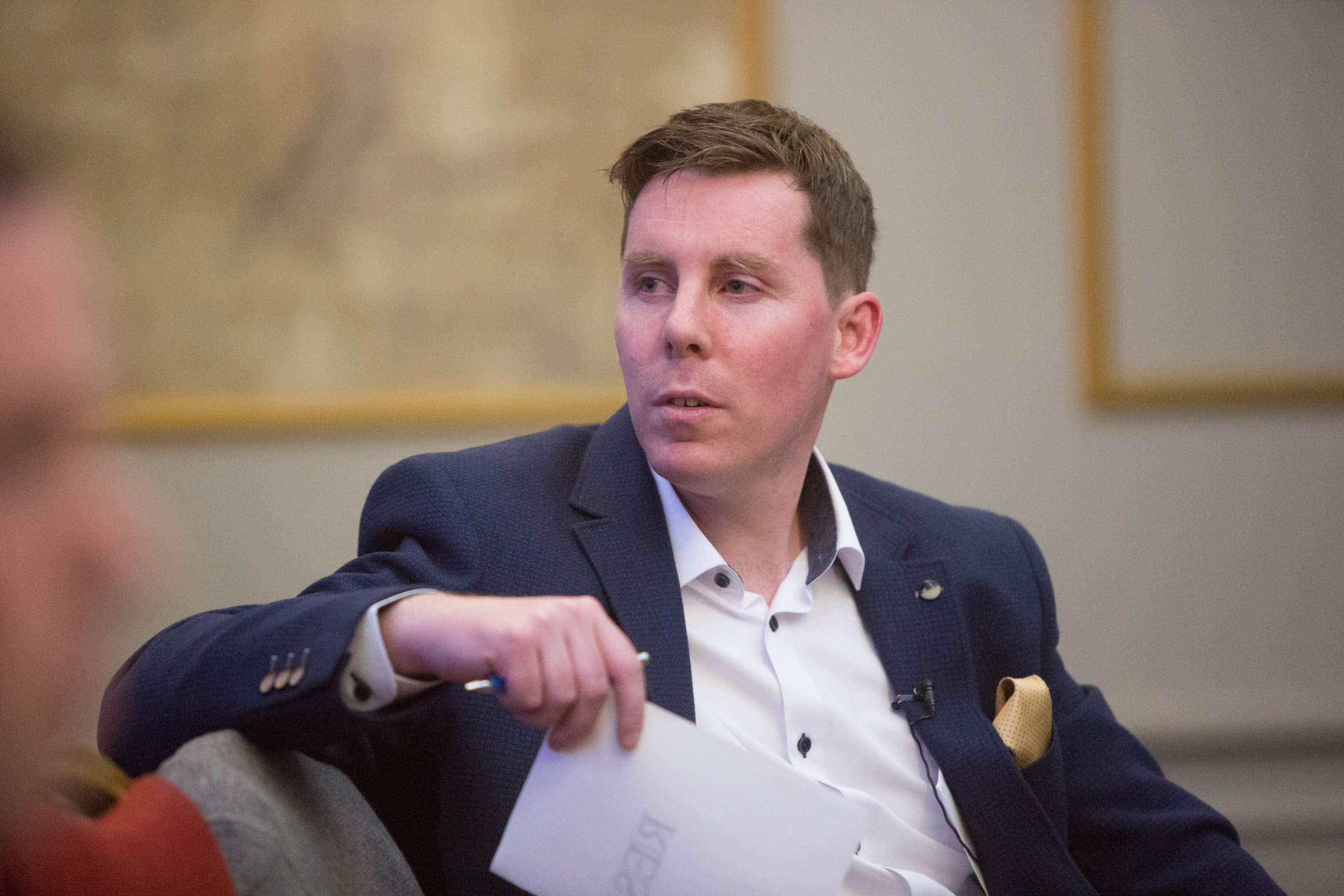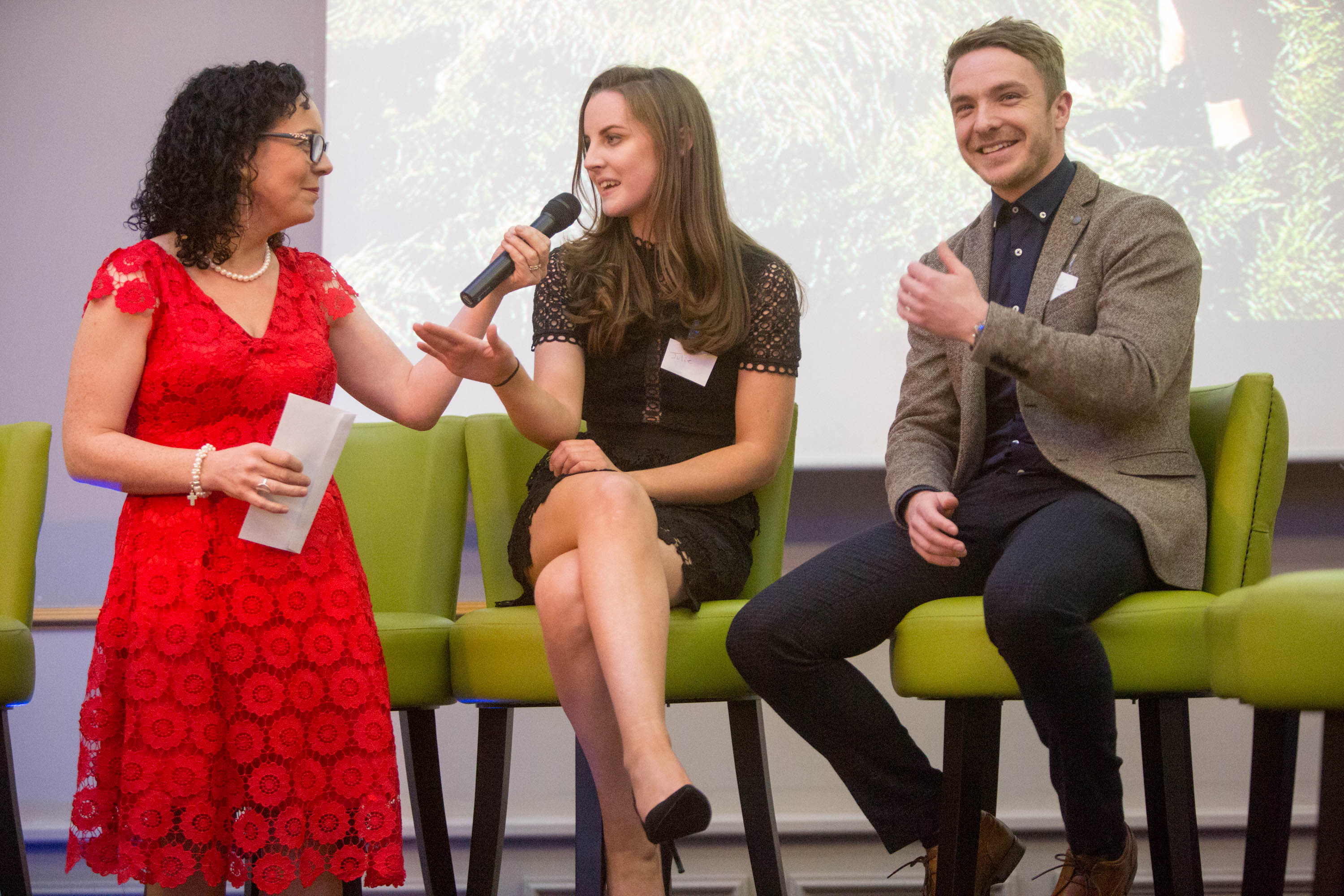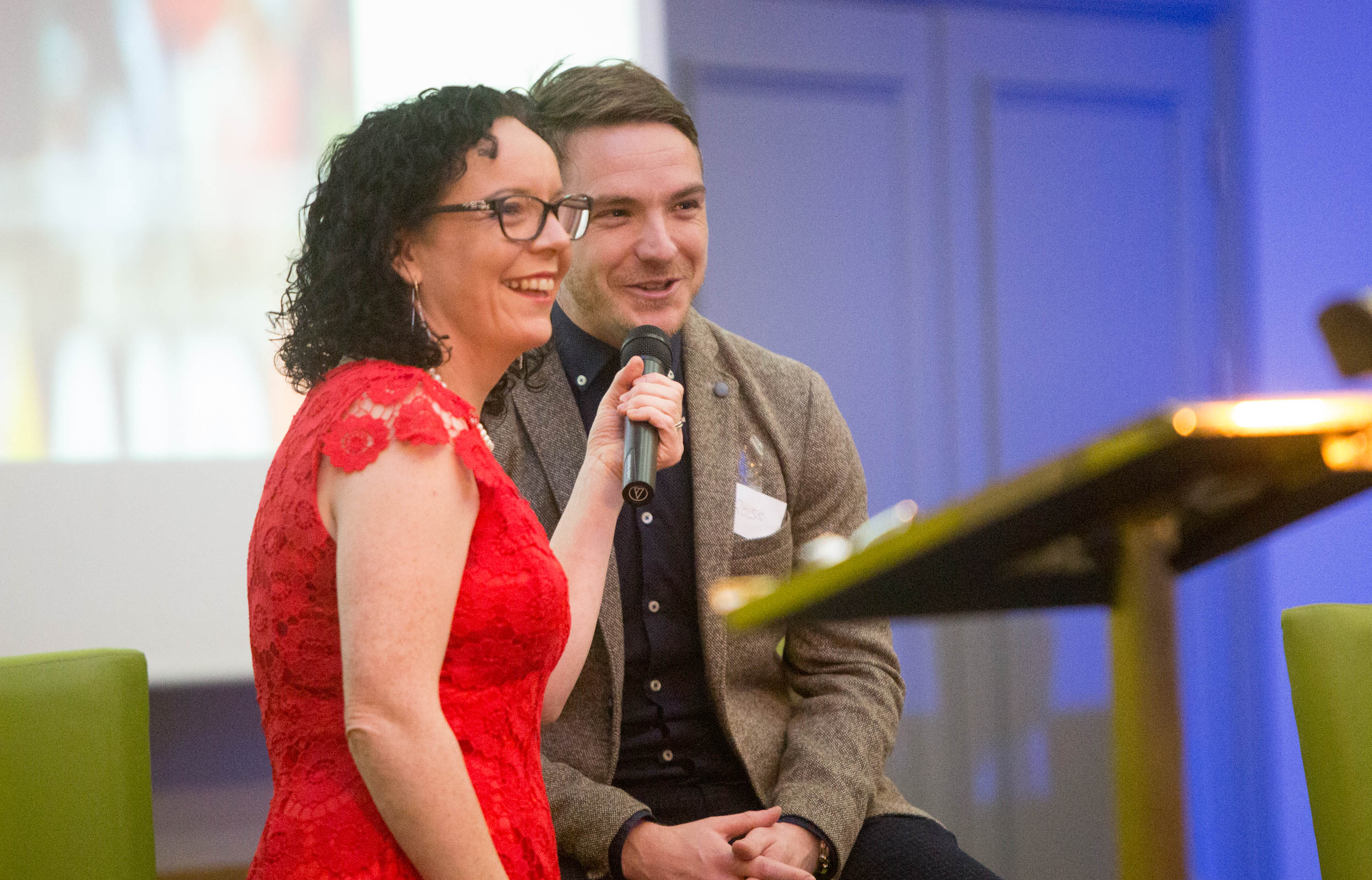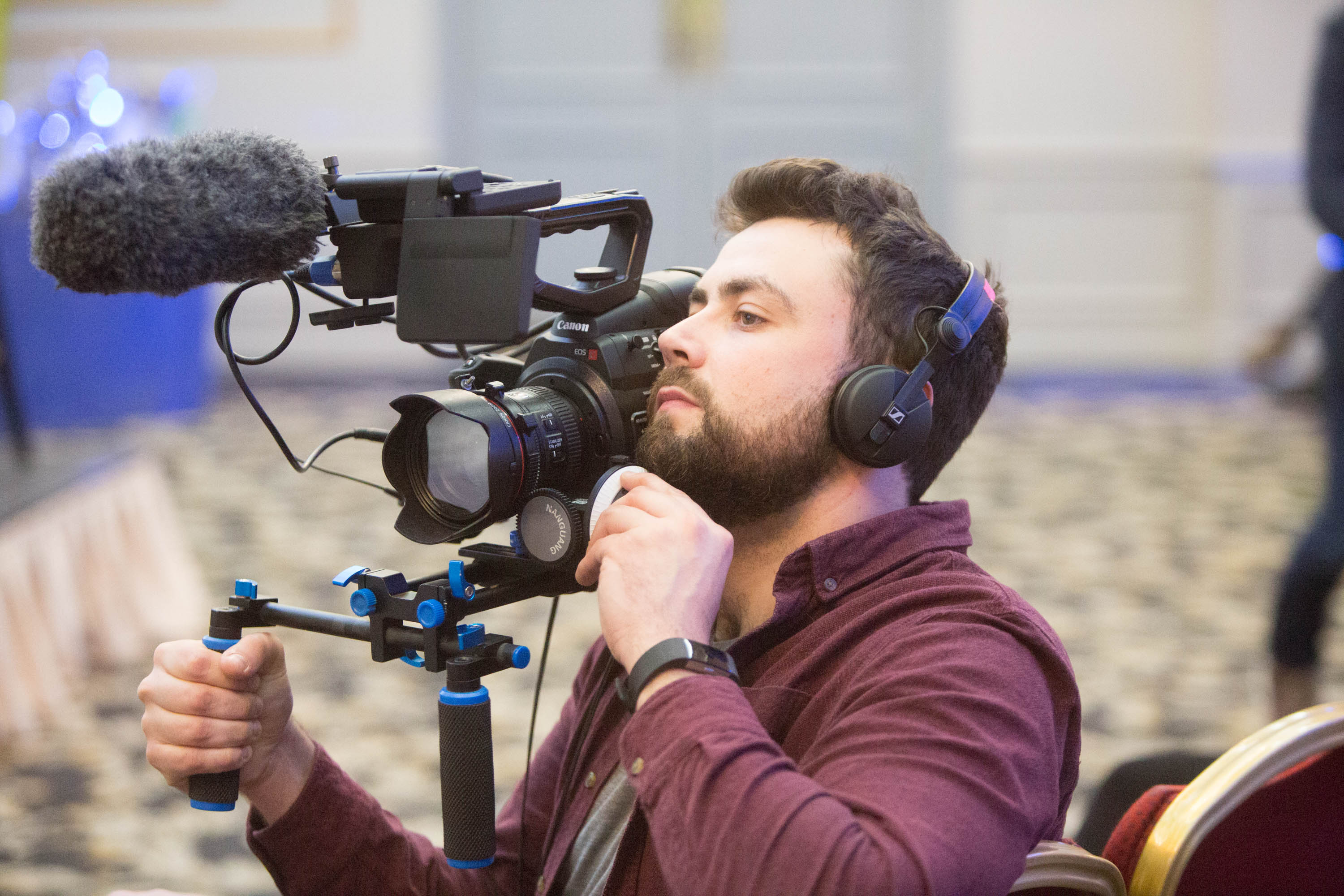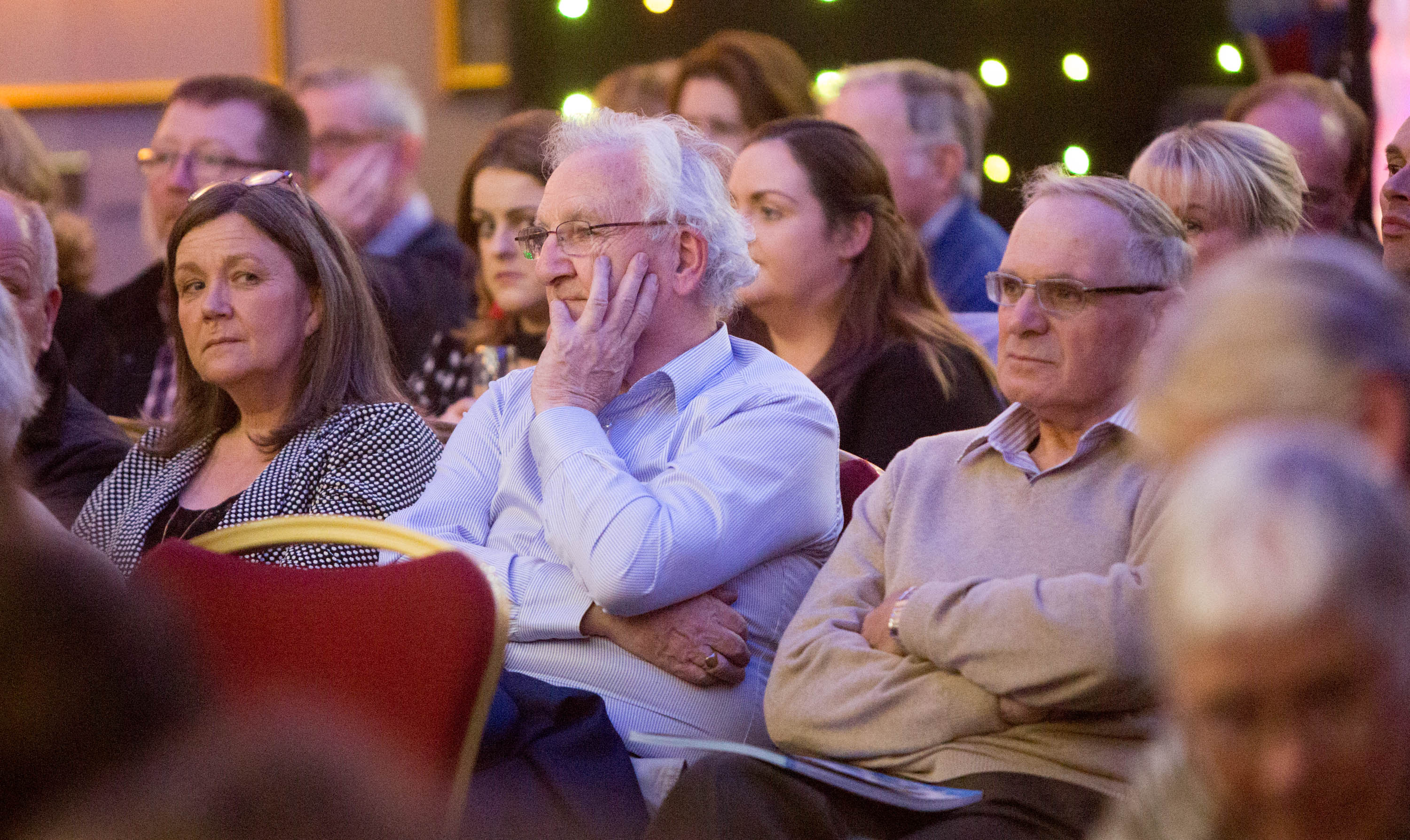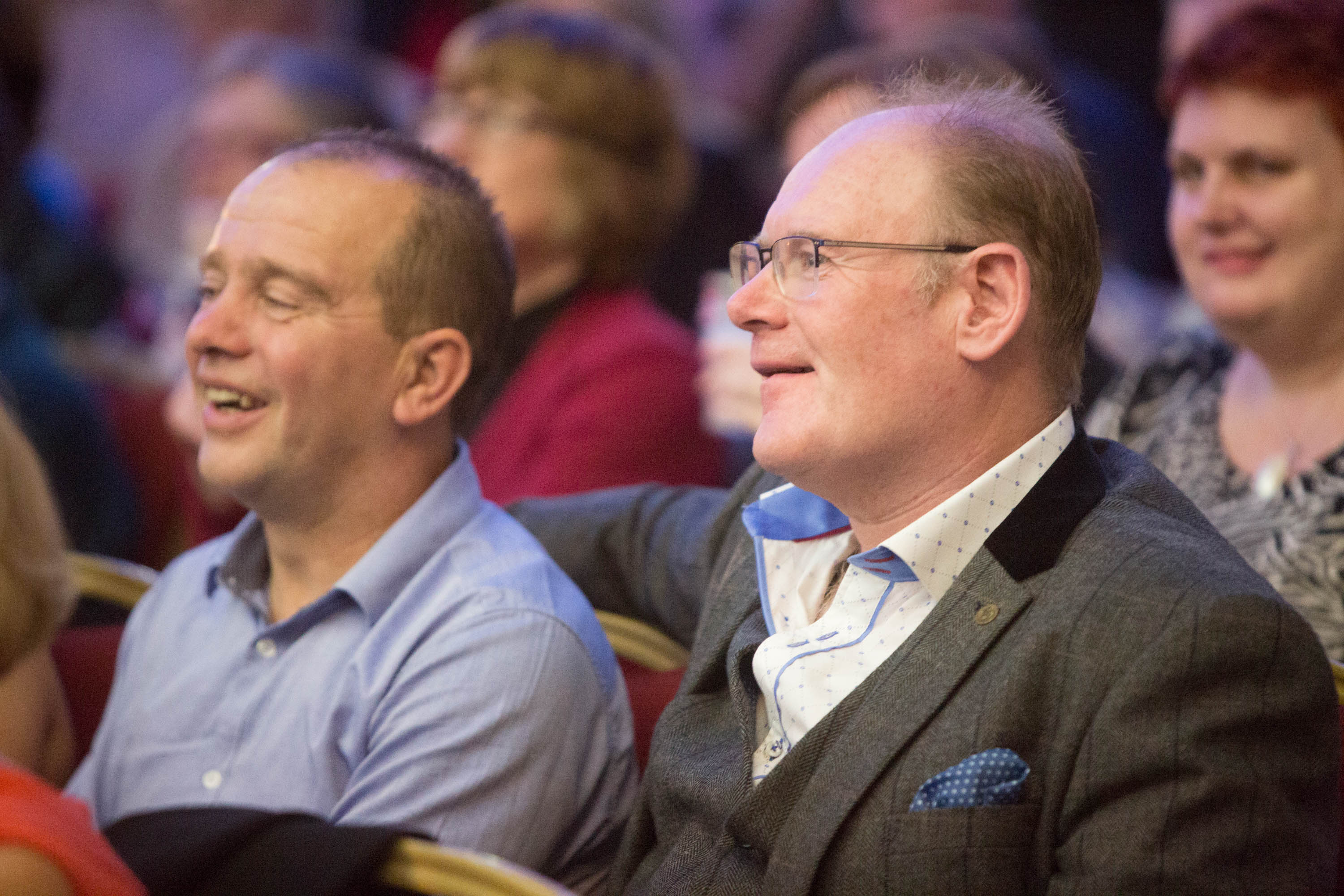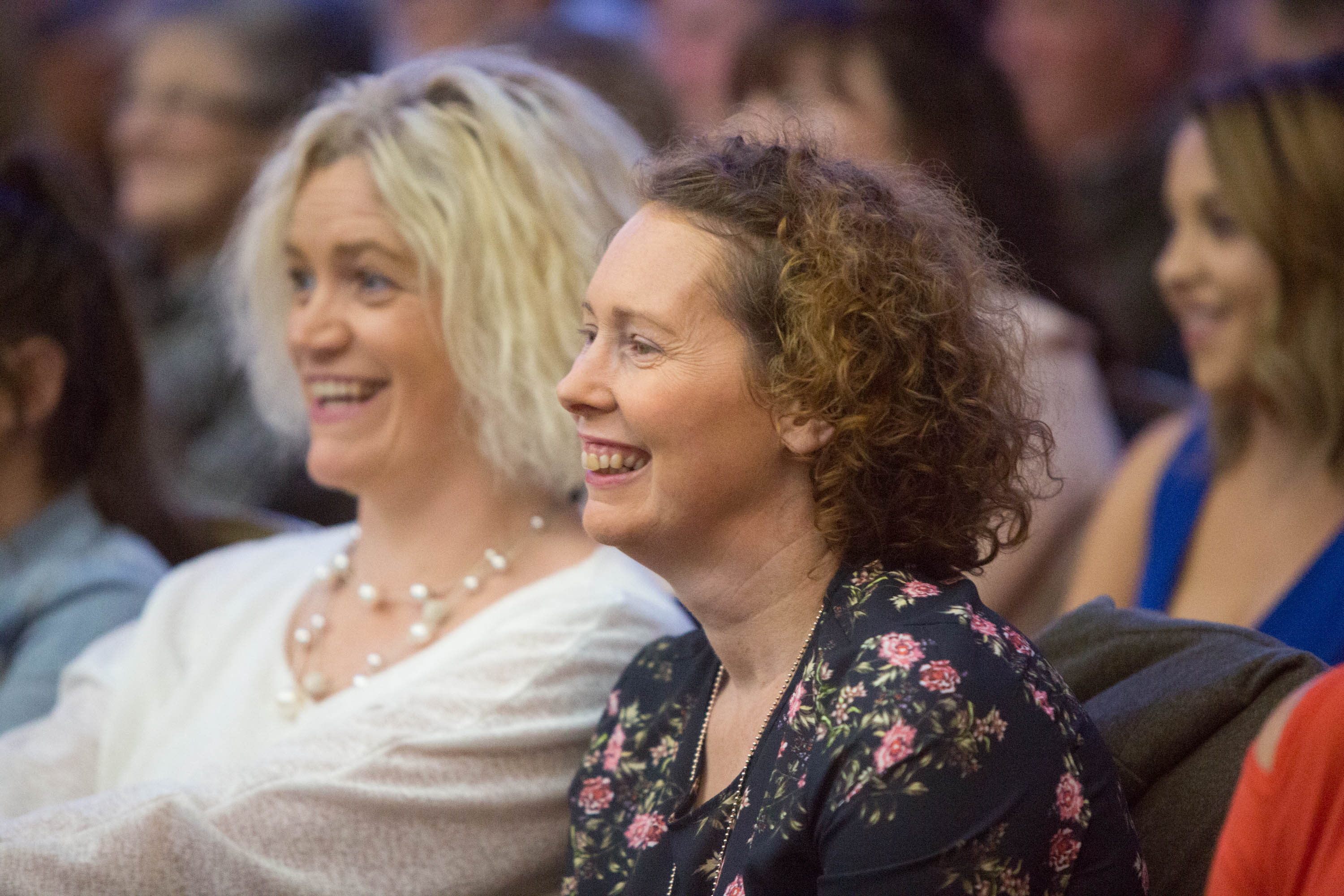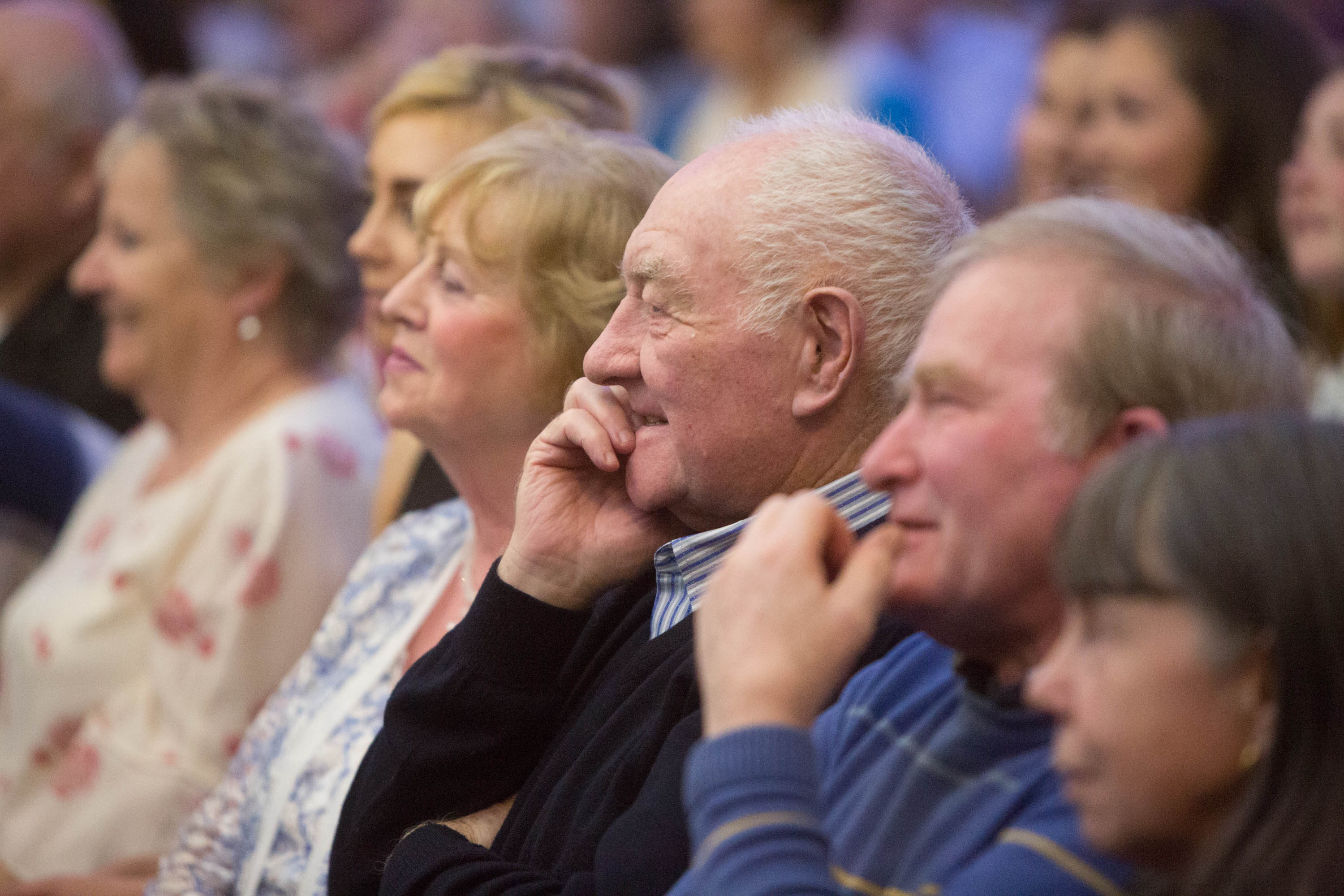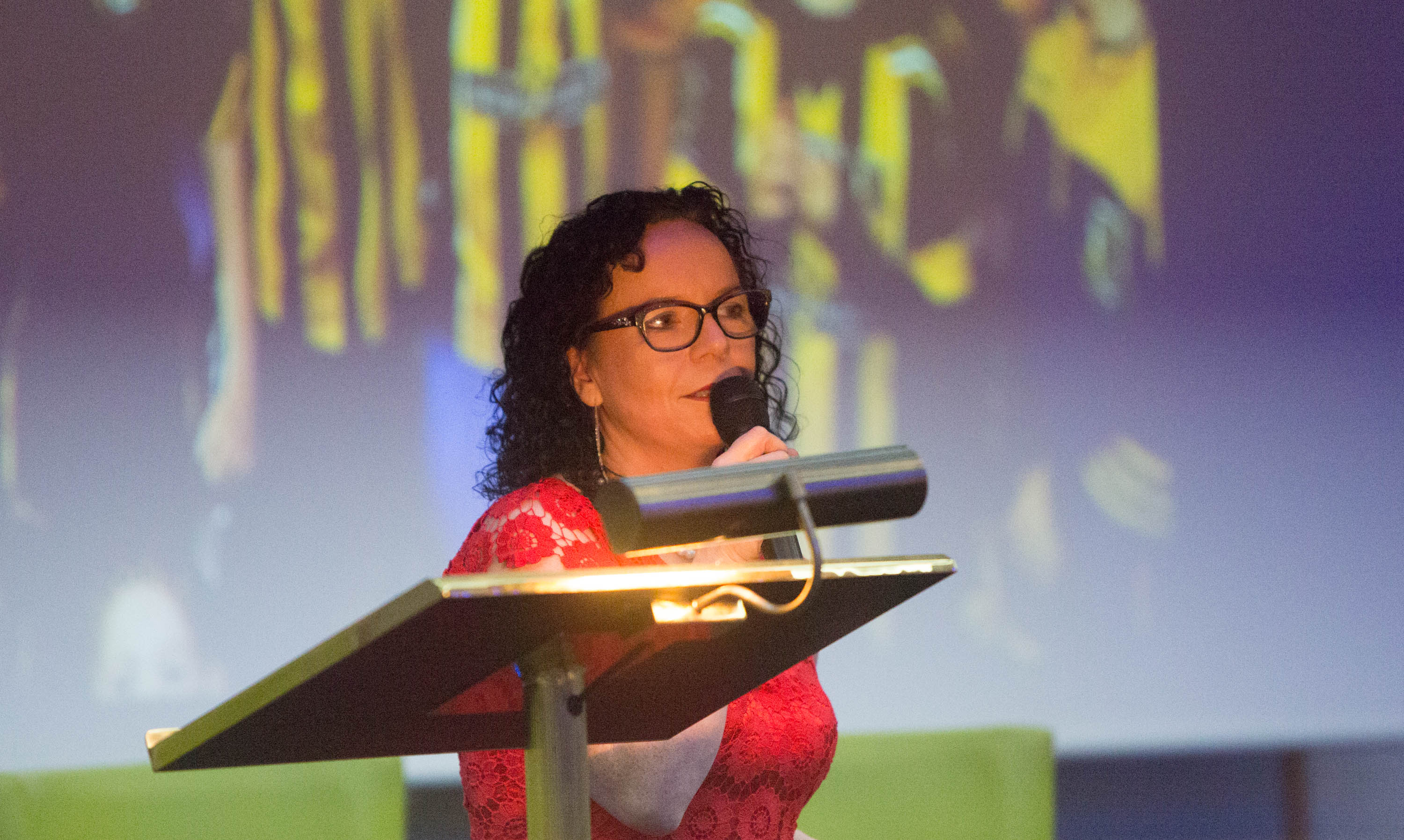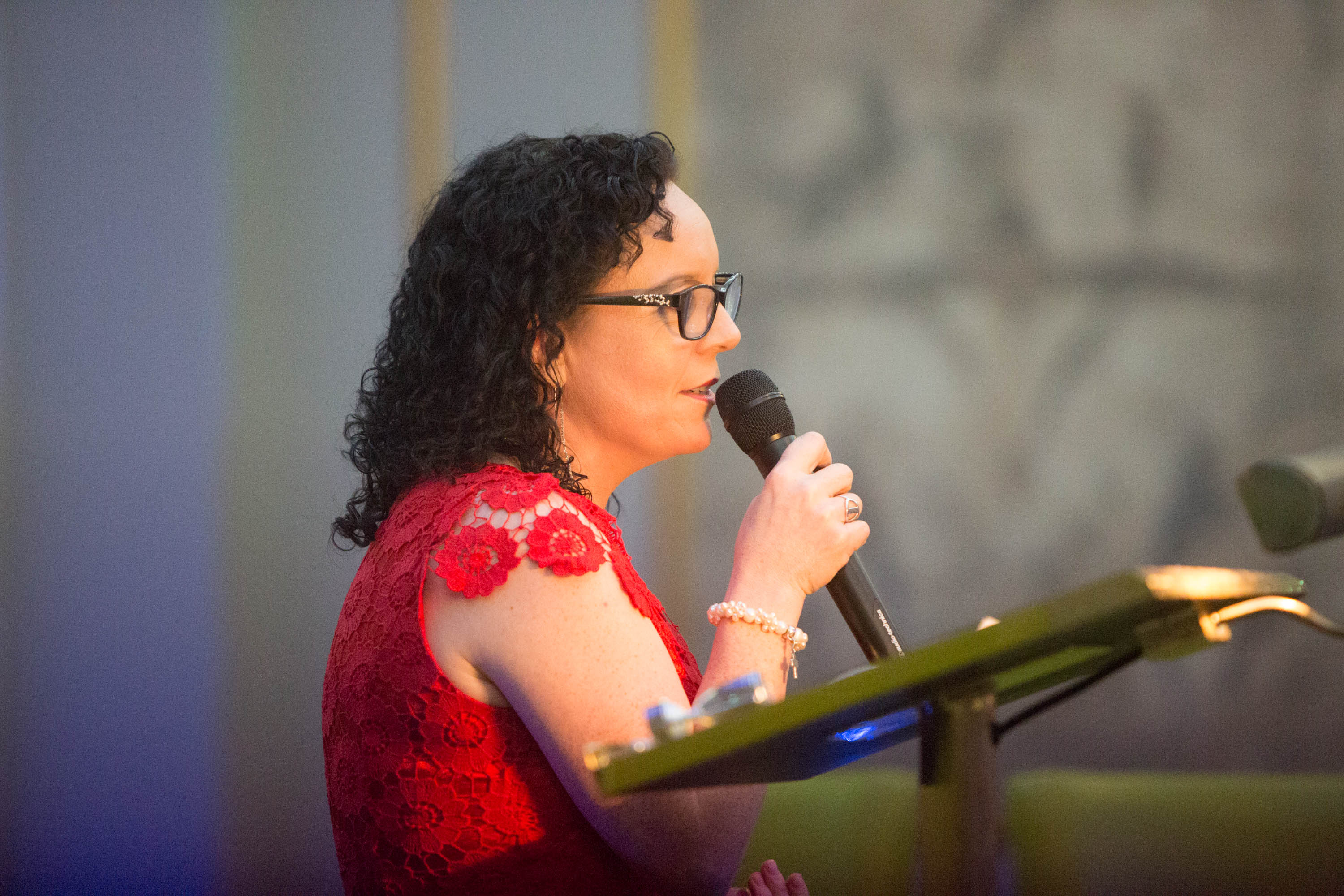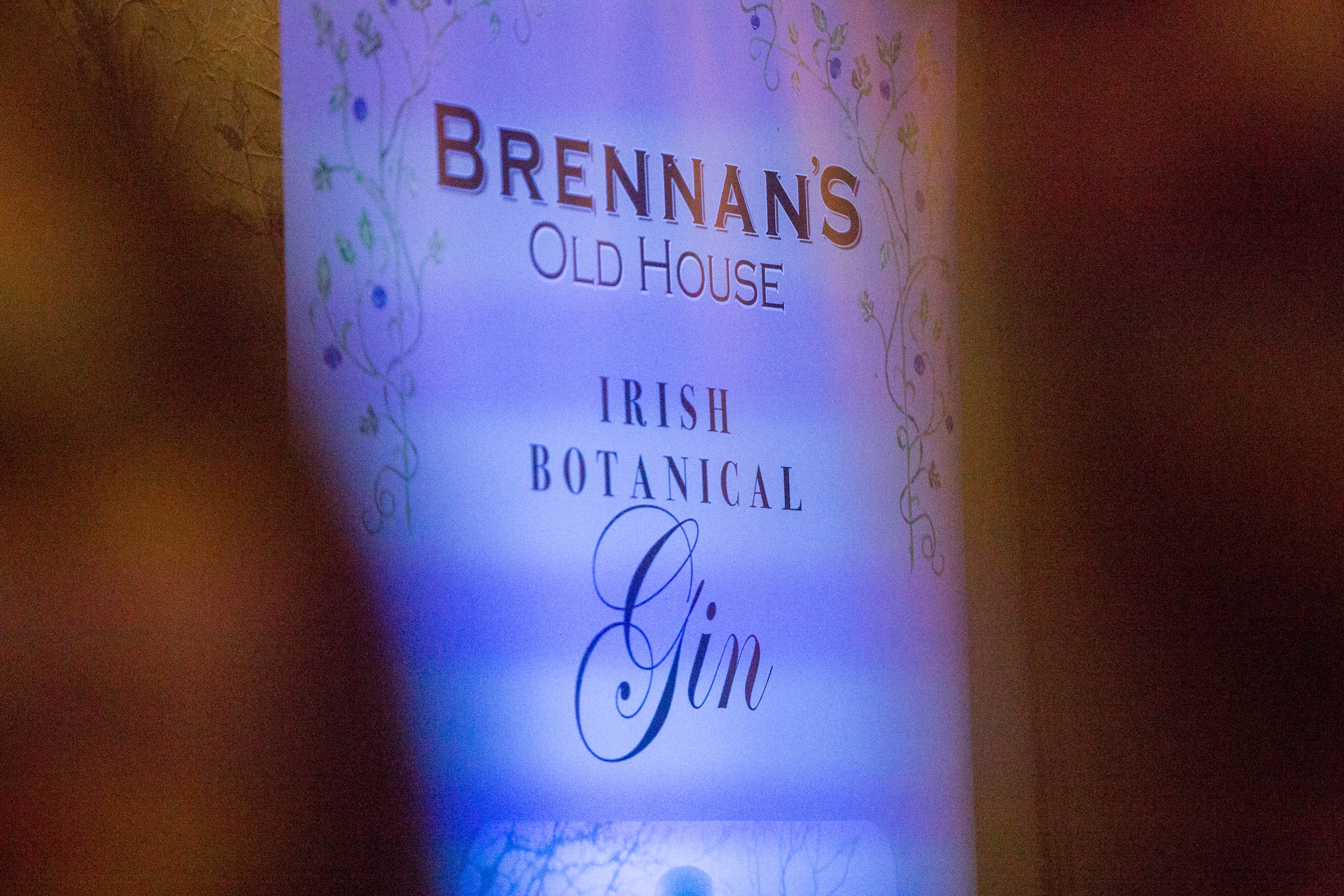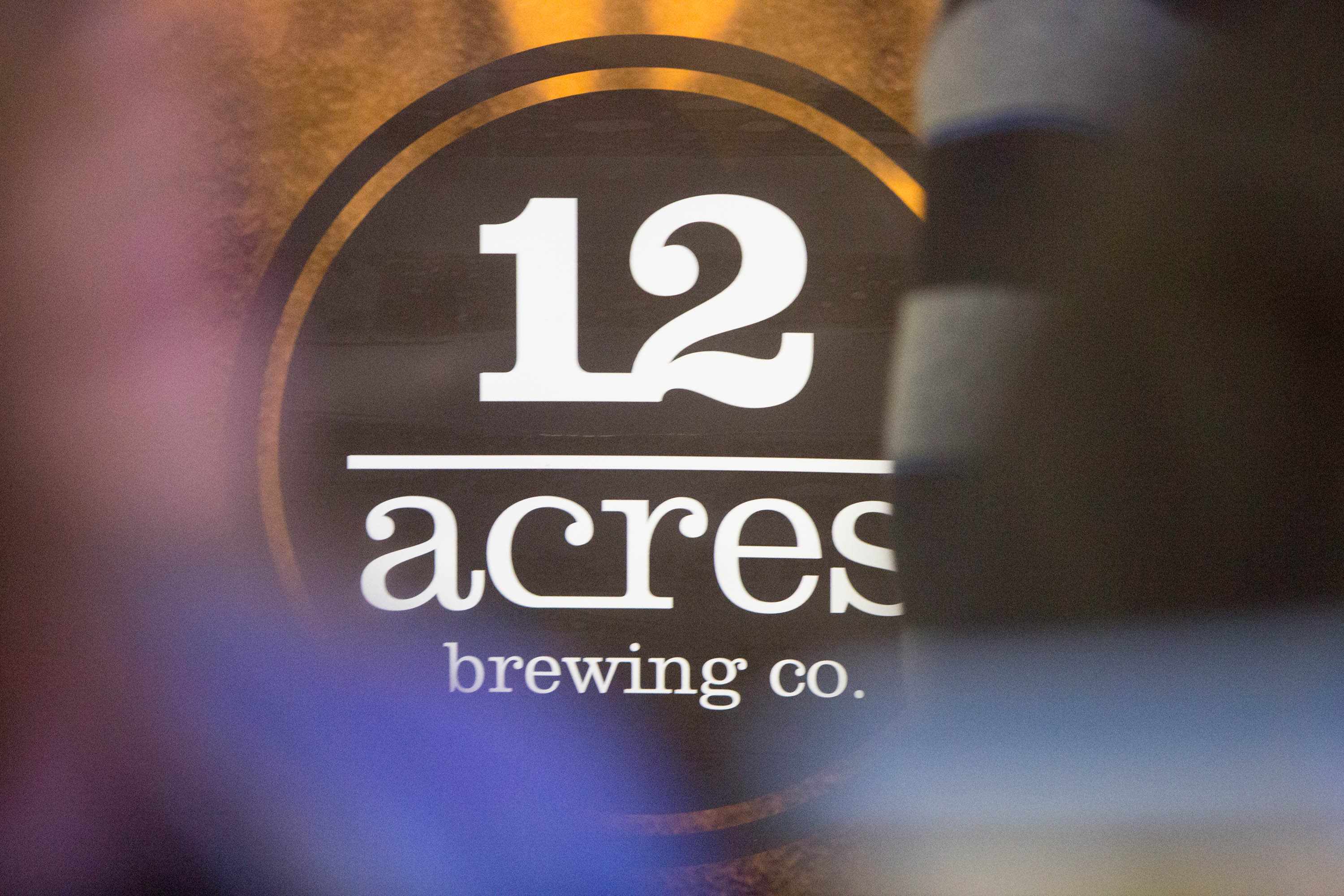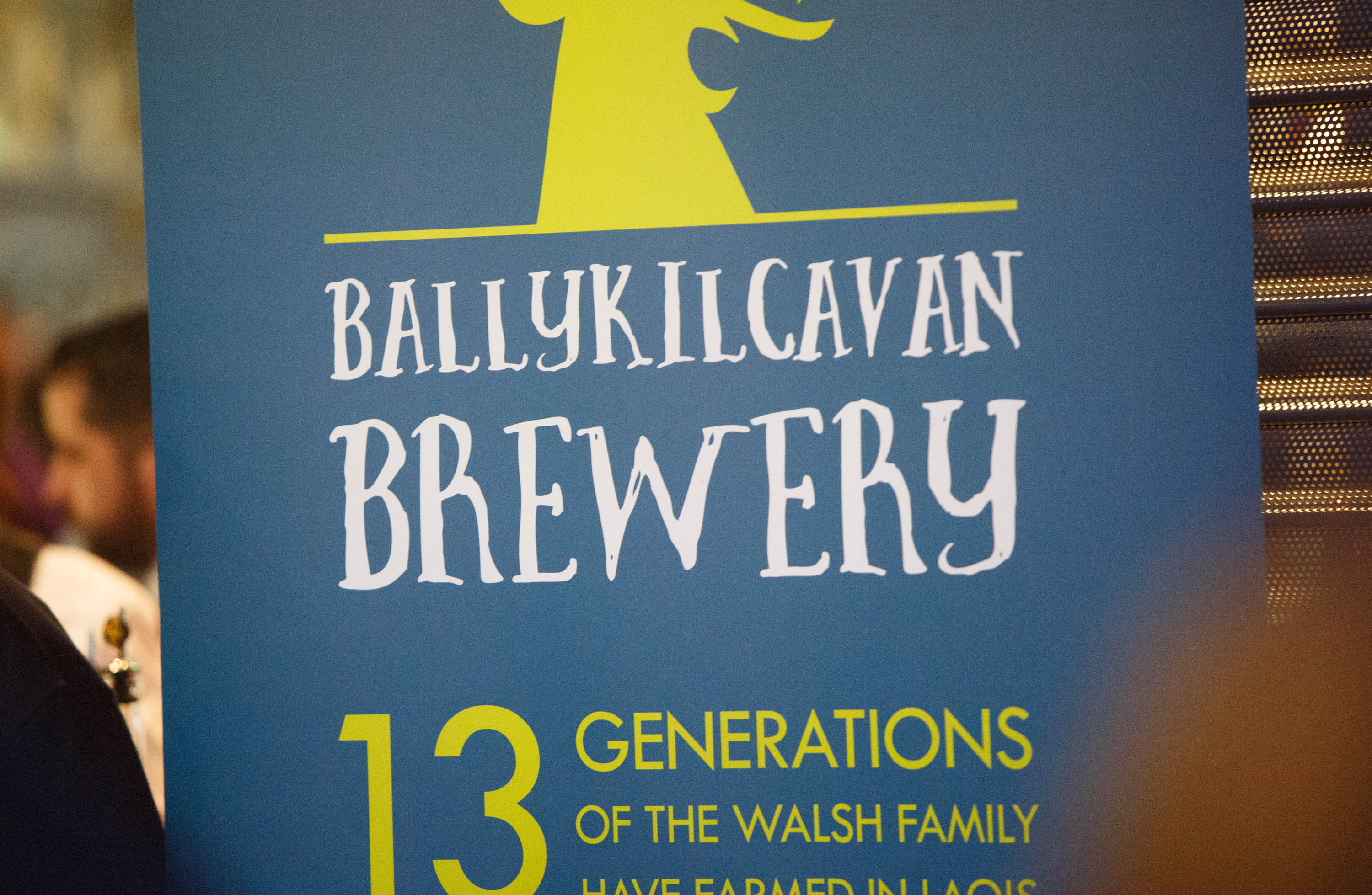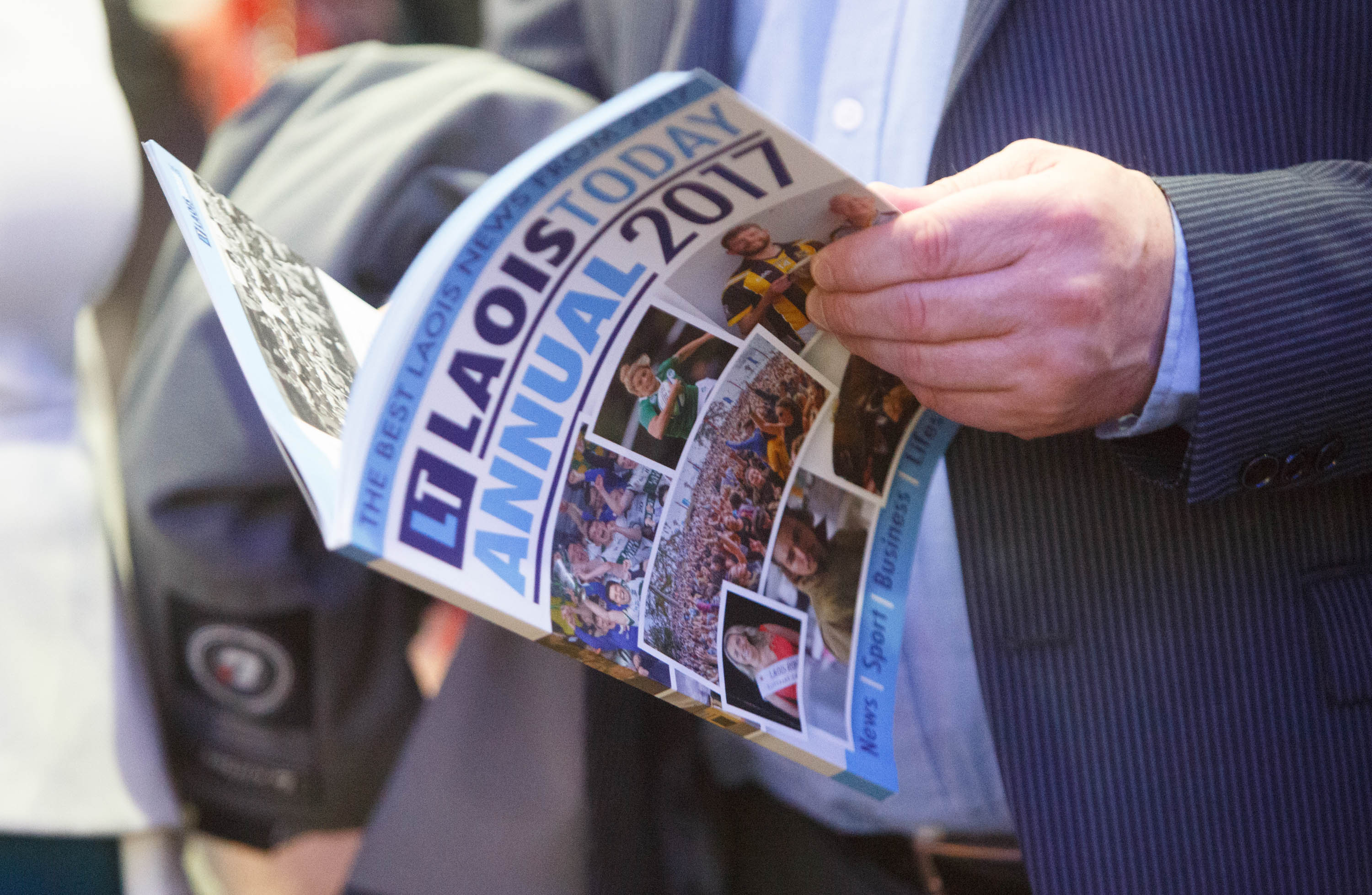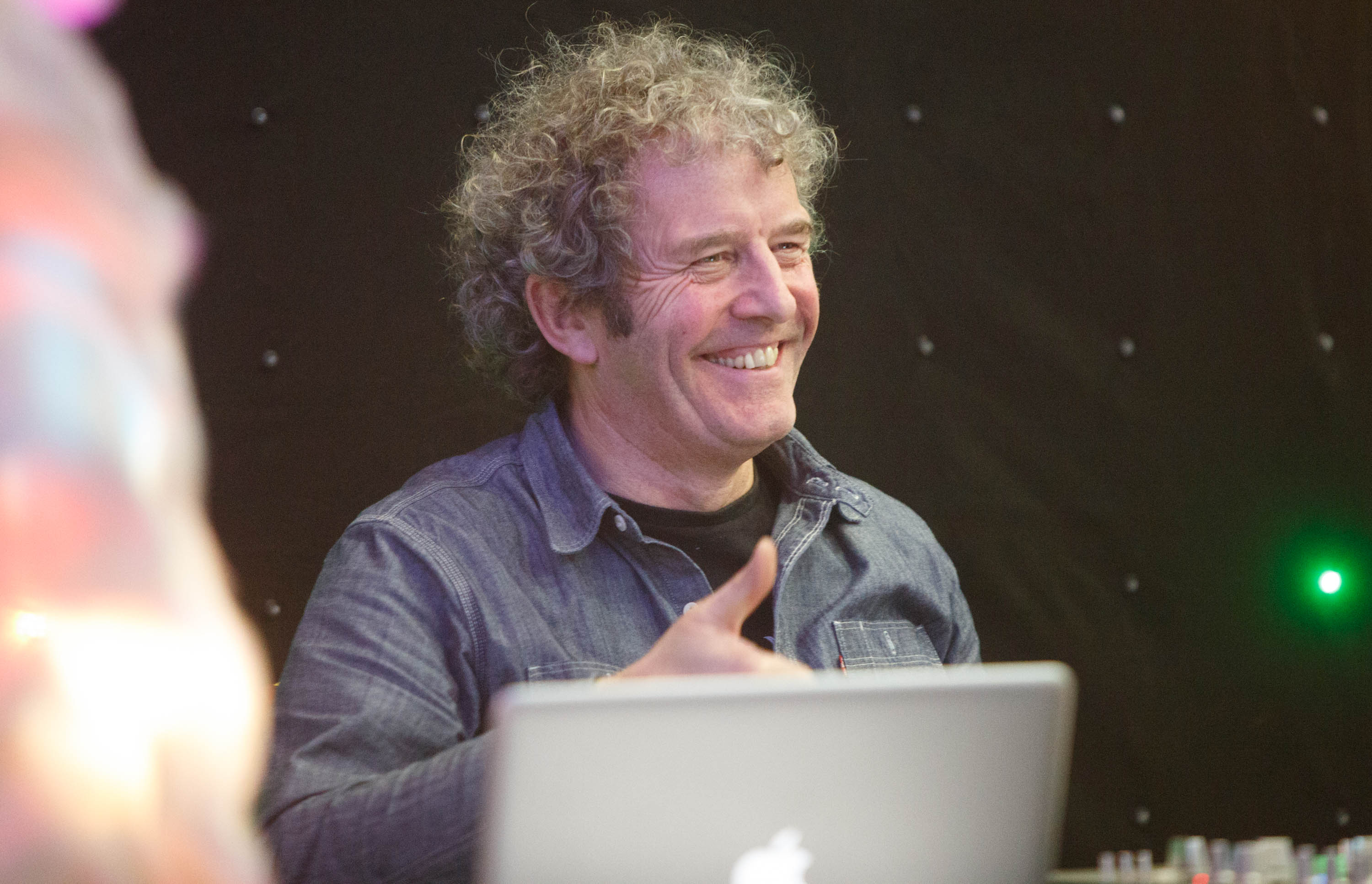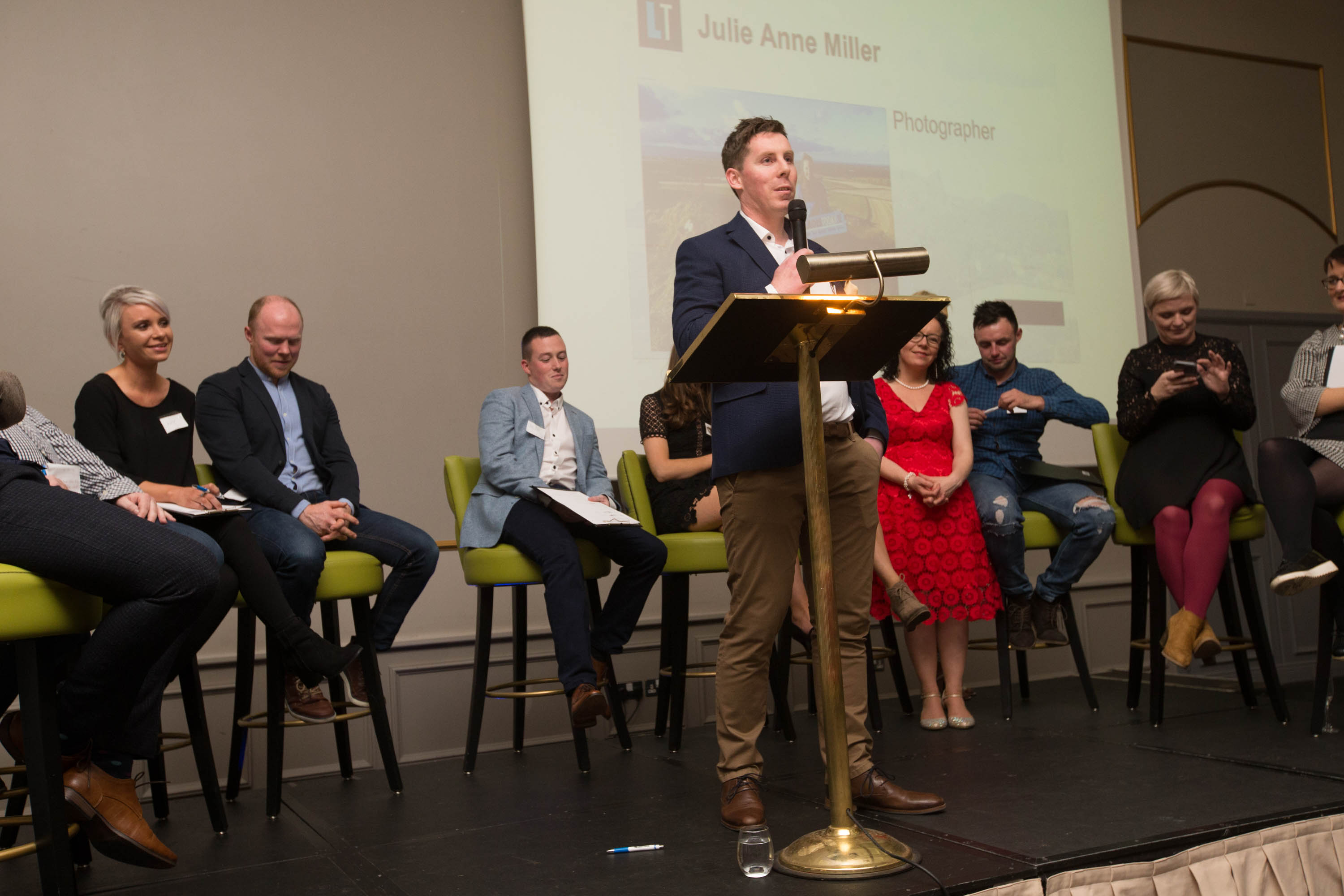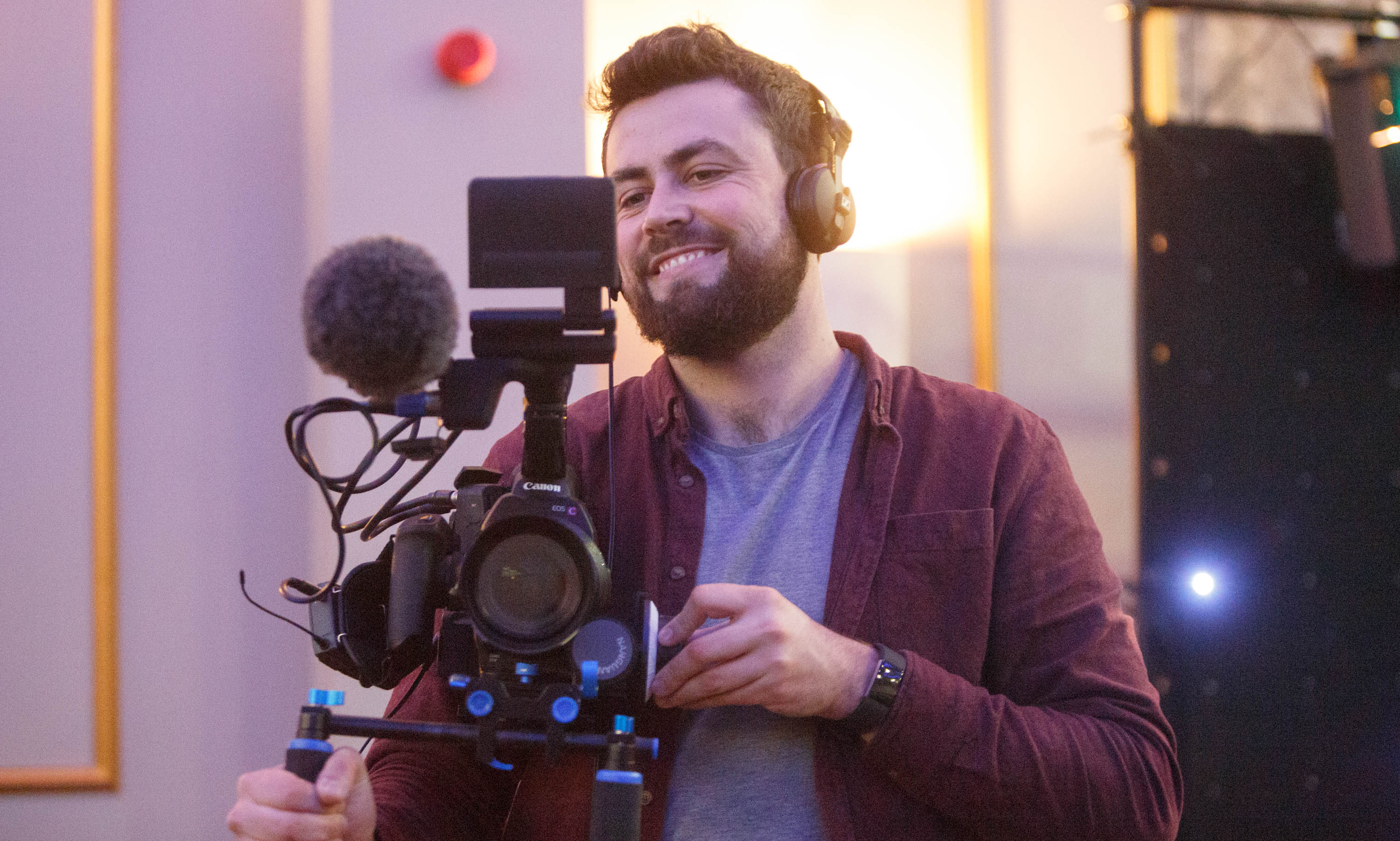 SEE ALSO – Job Vacancy: O'Loughlin's Hotel in Portlaoise are looking to fill a number of key roles