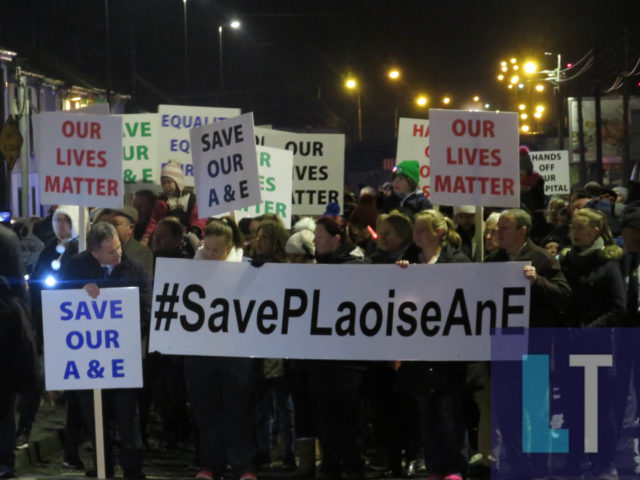 Portlaoise Hospital continues to be a huge issue both on a local and national scale. 
A few weeks ago, thousands of people lined the streets of Portlaoise for the 'Light for Lives' rally to show support for Portlaoise Hospital. 
Since the rally, the three Laois TDs have been in talks with Minister for Health Simon Harris  about the future of the Hospital.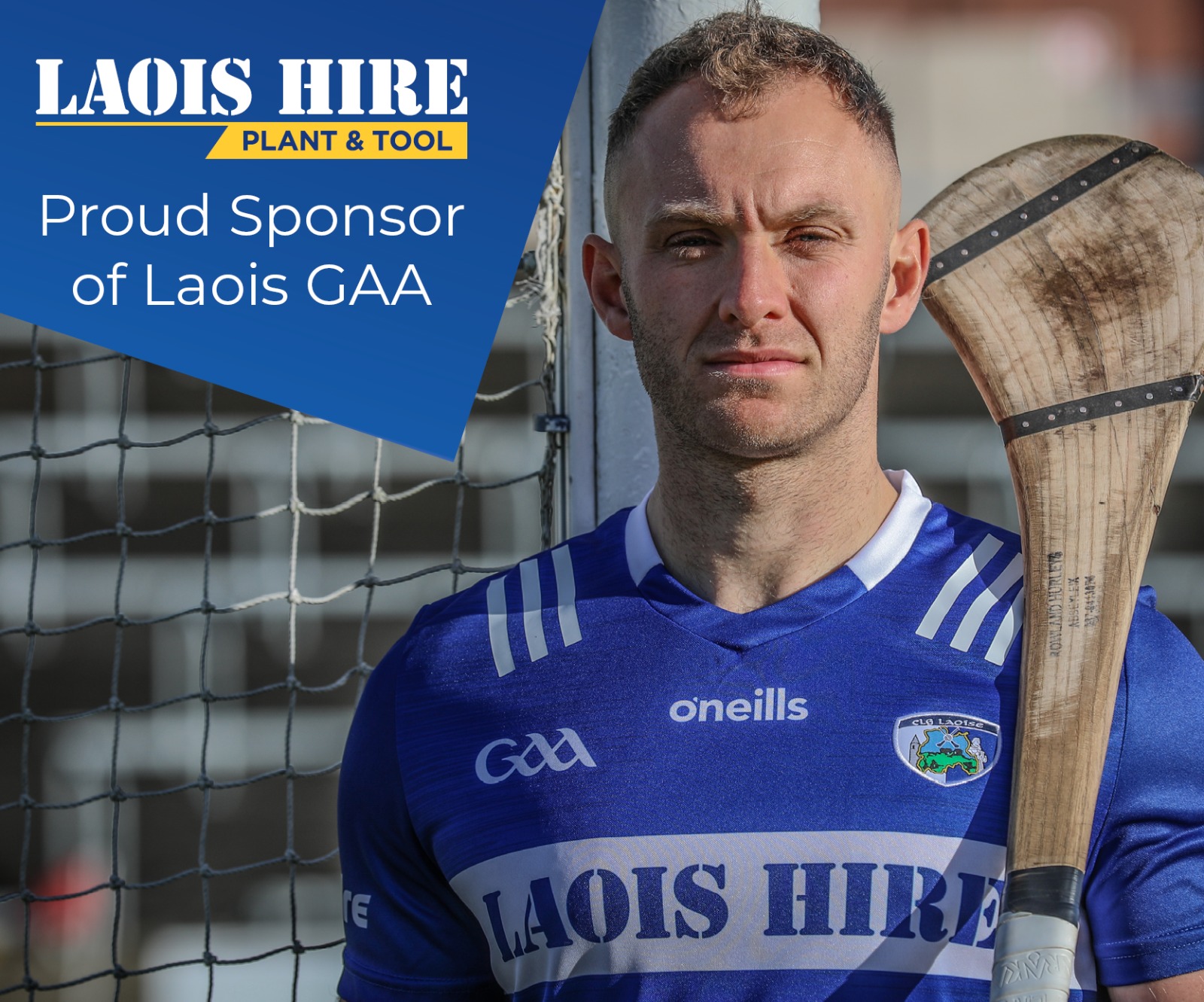 _______________________________________________________________________
Thousands of people converged on Portlaoise from all corners of the county and beyond for a 'Light for Lives' protest rally against the proposed downgrading of services at the Midlands Regional Hospital in Portlaoise.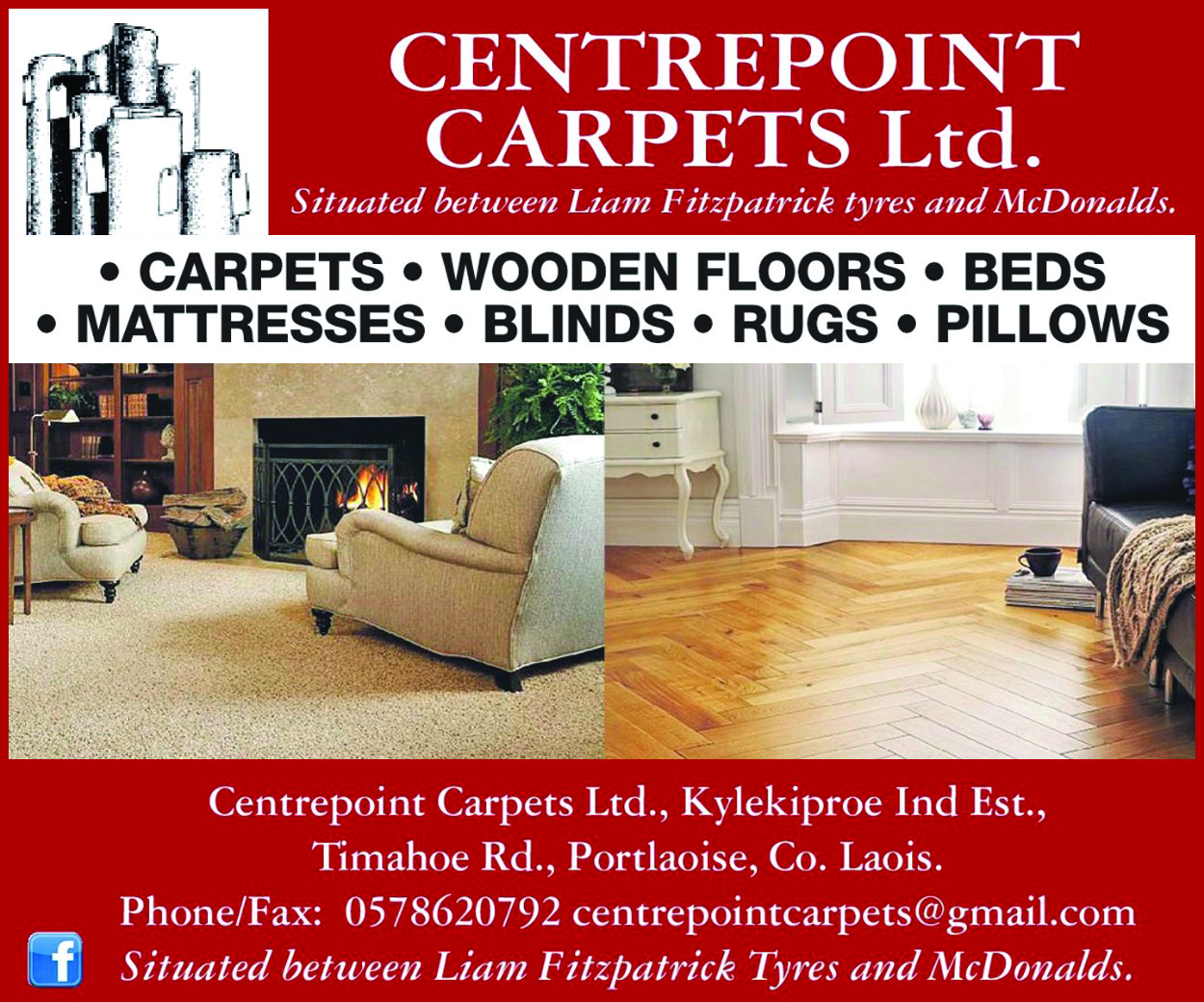 The rally was organised by the Portlaoise Hospital Action committee who have been very active in recent weeks following a leaked report of Dr Susan O'Reilly's plan for the Midlands Regional Hospital.
The march started at six locations around the town – Centrepoint on the Mountrath Road; the Old Dunne's Stores on the Mountmellick Road; the old ESB on the Abbeyleix Road; Fitzpatrick's Tyres on the Timahoe Road; and from St Fintan's Hospital on both the Dublin and Stradbally Roads – thousands of people marched through the town using candles, lamps and lights from their phones.
Marchers then made their down Main Street where speeches are currently going on. The speakers included; Chairperson of Save Portlaoise Hospital Action Committee Tommy Timmins, GP Michelle Byrne, consultant Sean Fleming, rally organiser Austin Stack, local resident Cliona O'Connell and TDs Charlie Flanagan, Sean Fleming and Brian Stanley.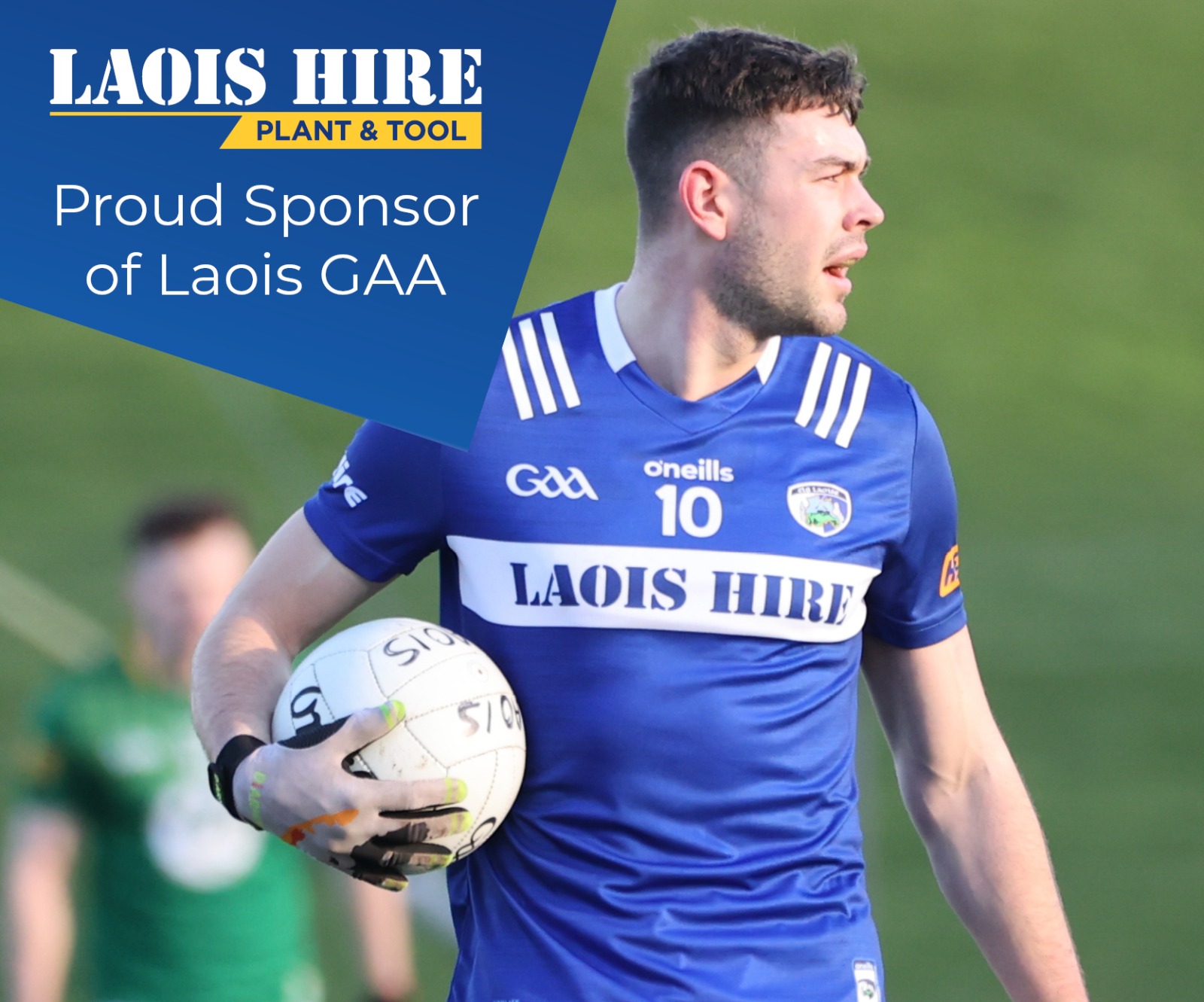 The removal of 24 hour accident and emergency services would be the most immediate action while maternity services and pediatric services are also in line to be moved away from the hospital
Organiser of the rally Austin Stack said, "We are going to send a message back to Dail Eireann. We are not going to let them kick the can down the road for another 30 years. Women will be having children on the M7. We need to let Minister Simon Harris now he is responsible for this. This Hospital belongs to us- the taxpayers in county Laois. Do our lives in Laois not matter as much as those in Kilkenny, Westmeath and Tullamore? Our lives matter!"
Chaplain of Midlands Hospital Portlaoise Father Paddy Byrne urged the people of Laois to continue supporting Midlands Hospital Portlaoise: "When we kick up a storm things happen, so please continue to kick up a storm."
Local parent Cliona O'Connell gave her own heartwrenching experience of Midlands Hospital Portlaoise. "Without portlaoise my daughter would not be here today. I arrived at the A&E in Dec 2010 after five hours in snow. We had her and everything was absolutely perfect. We've been lucky to have Amy in Portlaoise. We can't live without the A&E," she said.
The two healthcare professionals, Dr Michelle Byrne and consultant Dr Seán Fleming spoke passionately against the leaked report of Dr Susan O'Reilly's plan for Midlands Regional Hospital.
"Those who created the plan don't know you or your needs. Pregnant women will expected to travel to the Croom in Dublin. I think we'll have to have a public enquiry into the plan in 20 years time if it's not rejected." said Dr Bryne.
Dr Seán Fleming added, "A huge thank you to those who turned out. Your voice must be heard. We've seen a plan to downgrade Midlands Hospital Portlaoise. Our concerns need to be heard. This draft however there was no effort to speak to local people and stakeholders. We cannot roll-over because the state has under-invested in recent years."
TDs Brian Stanley, Seán Fleming and Charlie Flanagan also spoke at the rally.
Deputy Stanley said he met with Dr O'Reilly about the report which he says contained "fake figures".
Fianna Fail TD Seán Fleming said: "There has been no support for staff, no support for councillors and most importantly no support for the four corners of Laois."
Minister Charlie Flanagan expressed the importance of having medical services near prisons and said, 'We were completely left out of the loop."
The three elected representatives are expected to meet with Dr Susan O'Reilly about the future of Portlaoise hospital in the coming days.
Light for Lives Rally in Portlaoise