Back in October, the county braced itself to deal with Hurricane Ophelia. 
It was Ireland's first hurricane in a long time and in the end, the midlands got away lightly enough.
But one Laois woman ended up flying through it and recalled the horror to us.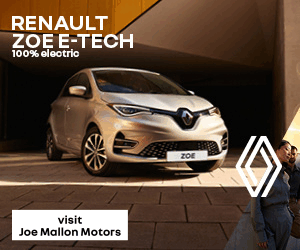 ____________________________________________________
A Portlaoise mother has told how she feared she would 'never see her kids again' after she and her husband flew through Hurricane Ophelia.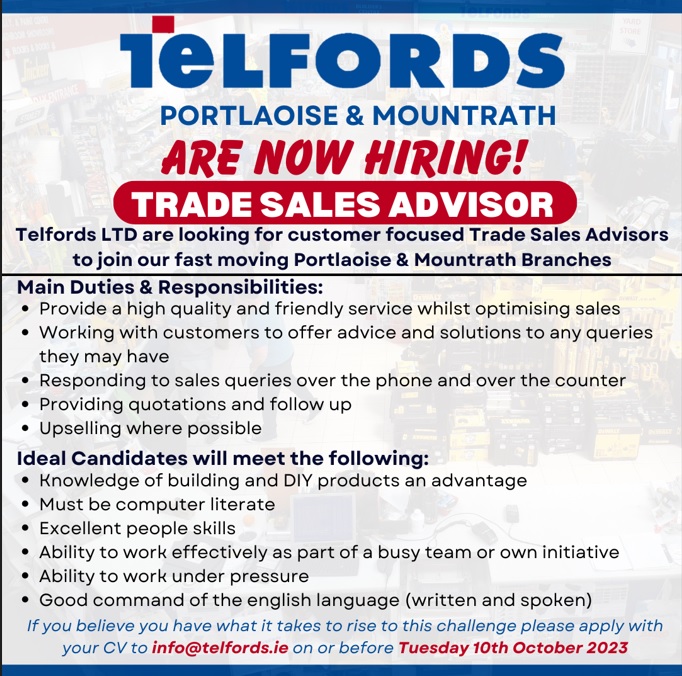 Olivene and Darren Bartley came back from Lanzarote right during the worst of the weather and the Ryanair flight took three attempts to land.
Speaking to LaoisToday, Olivene revealed how the couple had departed on Friday to celebrate her birthday and her brother's wedding anniversary.
She said: "It was really lovely over there when we arrived as they're actually in the middle of a heatwave.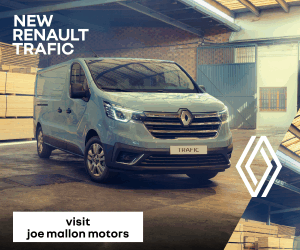 "But we knew before we went on Friday that the hurricane was coming and there would be a chance that we would get caught up in it on the way back.
"So on Sunday when we were checking out we had heard nothing from Ryanair about what was going to happen.
"We even said to the girl on reception in the hotel that we could be back.
"So then we got to the airport and the flight was due to take off at 11am. But we still had heard nothing from Ryanair – no email, no text, nothing.
"There was no representative in the airport either that we could even ask. Eventually they displayed a gate number and everyone went over to it."
Olivene was surprised that the flight took off in the first place and when she did get on board, she quickly considered getting off.
She said: "It was chaos really as nobody actually expected the plane to take off.
"People weren't sure if we were taking off and then the pilot came on and said we were.
"People were considering getting off and so were we. But we had the two lads at home who were with my parents so we wanted to get home for them."
The first three hours of the flight were fine but it was last half hour where things took a turn for the worst.
Olivene recalled: "It was absolutely terrifying to be honest.
"The pilot came on and announced that he was going to try land in Dublin but if that didn't work, they'd go to Stansted or Liverpool.
"So anyway he attempted to land and it was terrible. The plane lurched from side to side.
"We kept going through pockets of air. People were screaming and getting sick all over the place.
"The whole plane was shaking and I remember looking out at the sea at one stage and it was so violent that all I could see was white foam.
"He got to about 50 feet from the ground, or maybe less, and he pulled the plane back up again.
"The pilot then came back on and said that they were going to try again and if it didn't work we'd go somewhere else.
"Passengers were screaming for us to go to Liverpool or anywhere. It was pure pandemonium and I didn't know whether I'd get to see my boys again."
However, the pilot did manage to land the plane and Olivene said she was so relieved.
She said: "The cabin crew danced, hugged and sang when we landed.
"So that gives you an indication of how dangerous the whole thing was.
"When we got off, I shook like a leaf. We pulled ourselves together and then had to take off down the motorway to get home.
"There was debris everywhere but we managed to negotiate our way safely thank god."
Back in Portlaoise now, Olivene told how she is so delighted to be back in one piece.
She said: "Oh my god I've never been so happy to see Portlaoise.
"I never prayed as much as I did that day and I'm so thankful we're home to see our lads.
"Normally on a Tuesday I'd be complaining about doing the bins and washing clothes – but not today!"
The LaoisToday 2017 Annual is now on sale in bookshops and newsagents around the county – this is where you can buy it