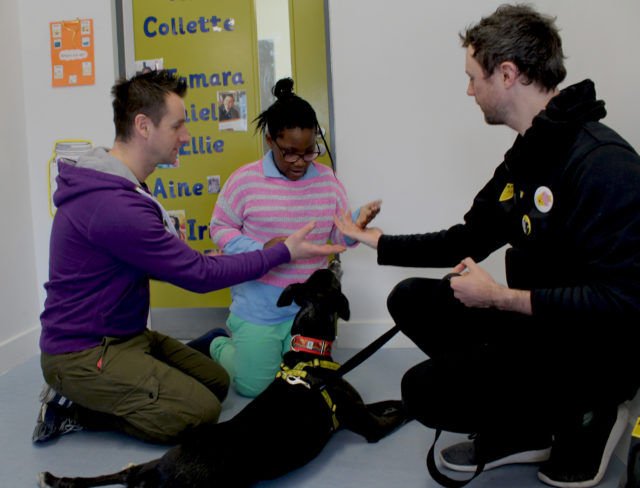 It was all about Magic at Portlaoise Educate Together N.S. last week for the 'Be Dog Smart' programme.
Paul Cleary and his elegant seven year old female rescue lurcher, Magic the dog, from Dogs Trust Ireland visited the school everyday to implement the 'Be Dog Smart' programme.
This is Paul's second year to visit the school and the children's enthusiasm was apparent as he slowly made his way around each and every classroom. The excited giggles could be heard around the school hallways as Magic and Paul paraded around it's corridors.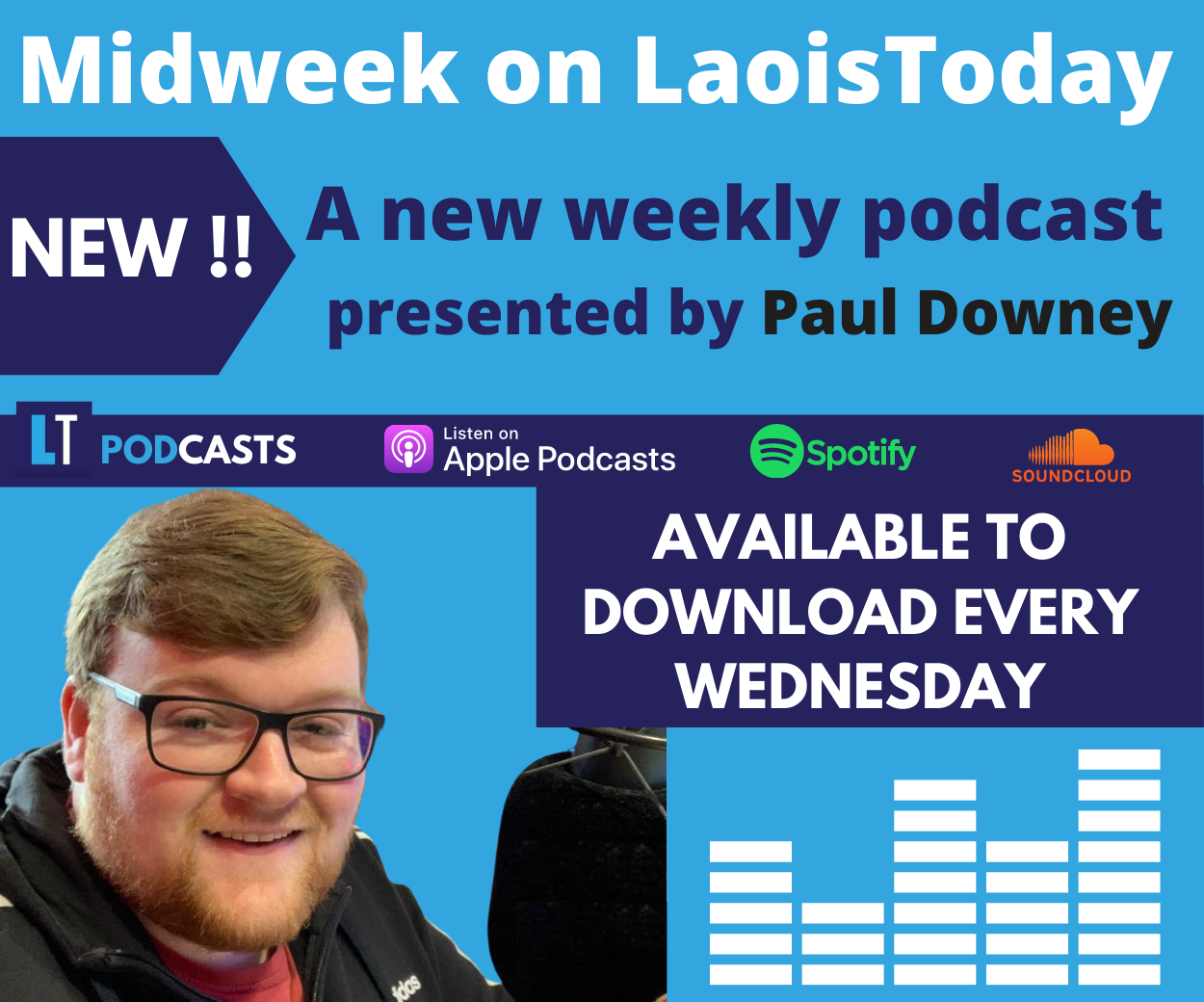 Paul is the Midlands Education and Community Officer for Dogs Trust Ireland. He covers counties Westmeath, Laois, Longford, Offaly, Cavan, and most of Leitrim. Magic, as an education dog has been assessed, and accompanies Paul on most of his  visits to schools and youth groups.
The aim of the programme is to educate children and communities about dogs in general but also about owning a dog and the responsibilities that come with it. They have two educational themes, responsible dog ownership and dog safety.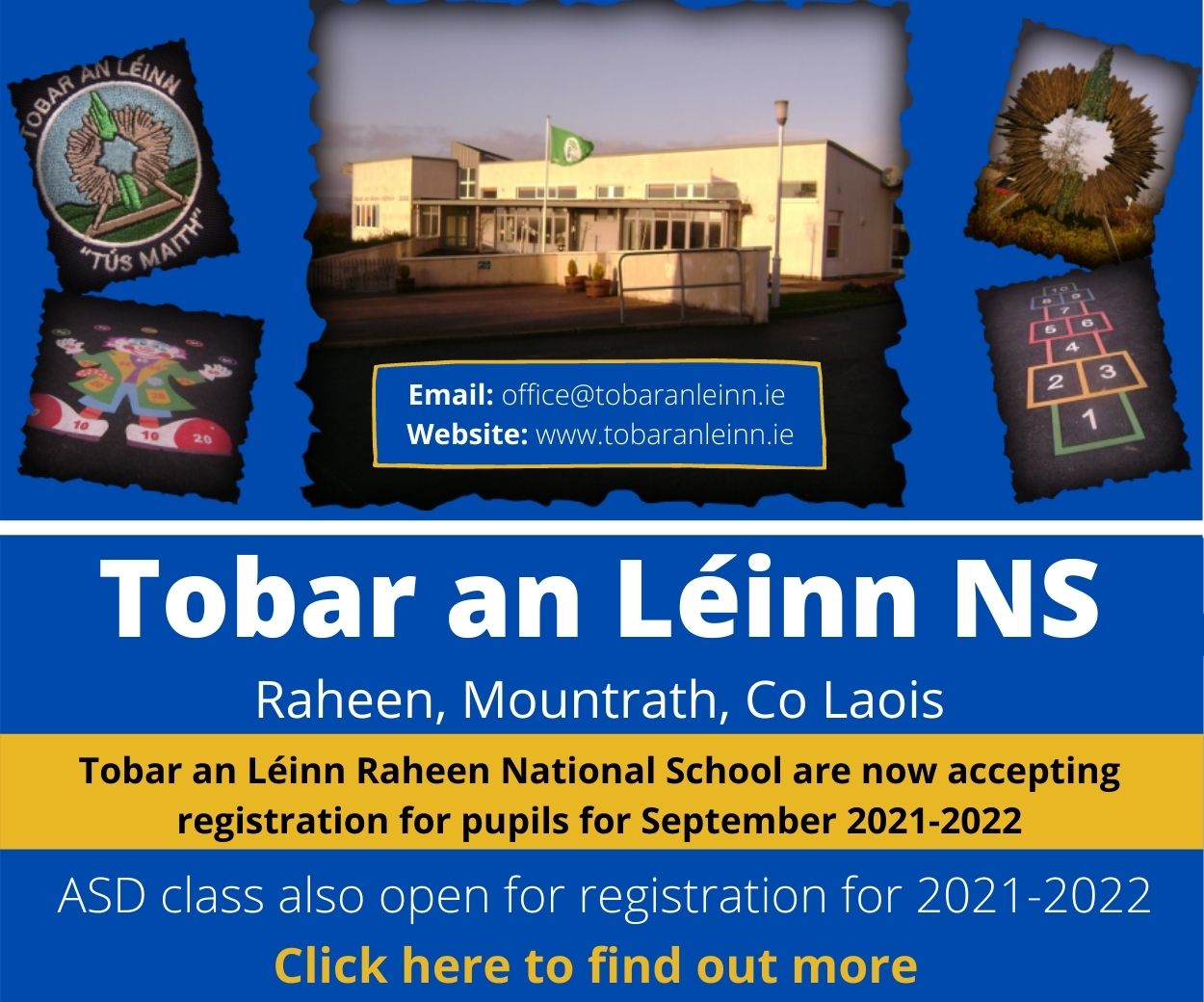 Last year Dogs Trust launched its first educational campaign "Be Dog Smart", which involves delivering workshops to children and adults alike, to teach them to be safe around dogs.
Safety
Paul Cleary said "the workshops I delivered this week were all 'Be Dog Smart' workshops, these workshops carry a safety message and we use a traffic light method of teaching, using category situations like never, caution and always when approaching dogs the children don't know".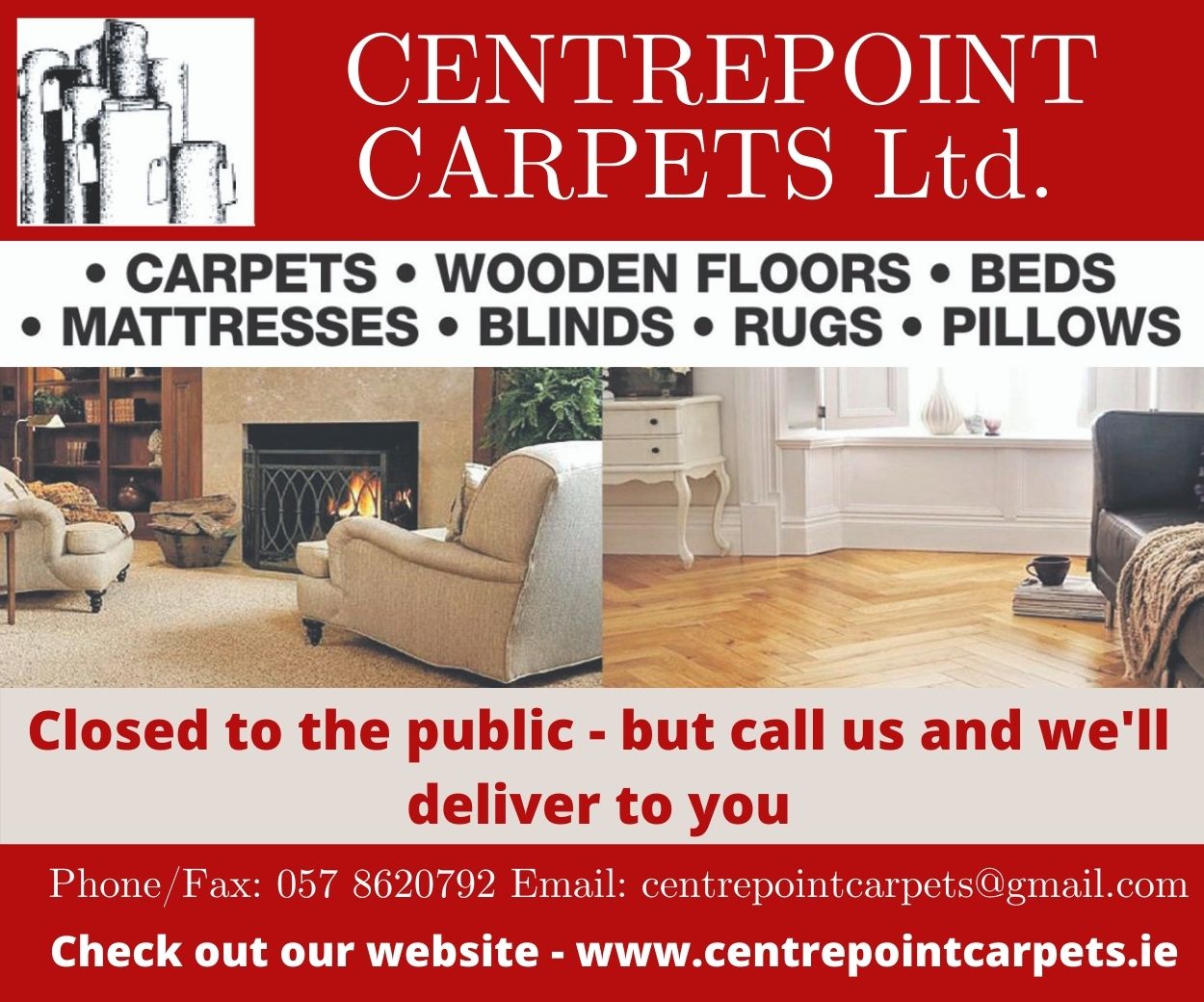 Paul's enthusiastic personality and his natural affinity for animals is paramount as he delivers his workshops with constant interaction and wonderful practical demonstrations in the classroom with his extremely placid companion, Magic.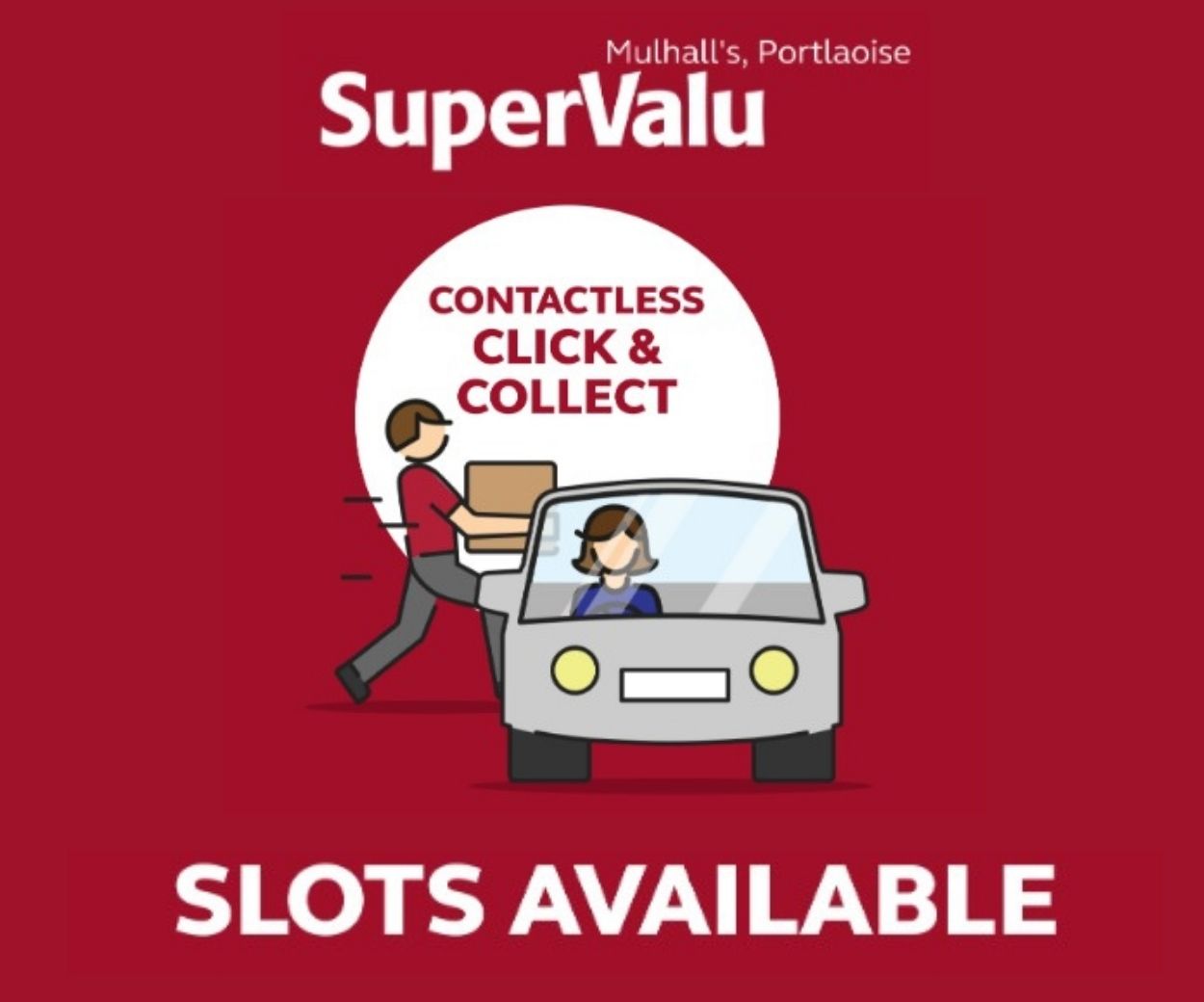 Paul always leaves a underlying message with the children about adopting from a rescue, not just Dogs Trust but any rescue, as the dog breeding crisis is at an all time high in Ireland and Laois with the local pounds and rescues bulging to the brim with lost or unwanted family pets. In the words of Mahatma Gandhi – 'The greatness of a nation can be judged by the way it treats its animals!'
Paul's workshops are free, they have adult workshops for parents, and pre-natal workshops for expectant parents.
Paul and Magic can be contacted at Paul.Cleary@dogstrust.ie or you can follow him and Magic the lurcher on Twitter @DT_paul_n_magic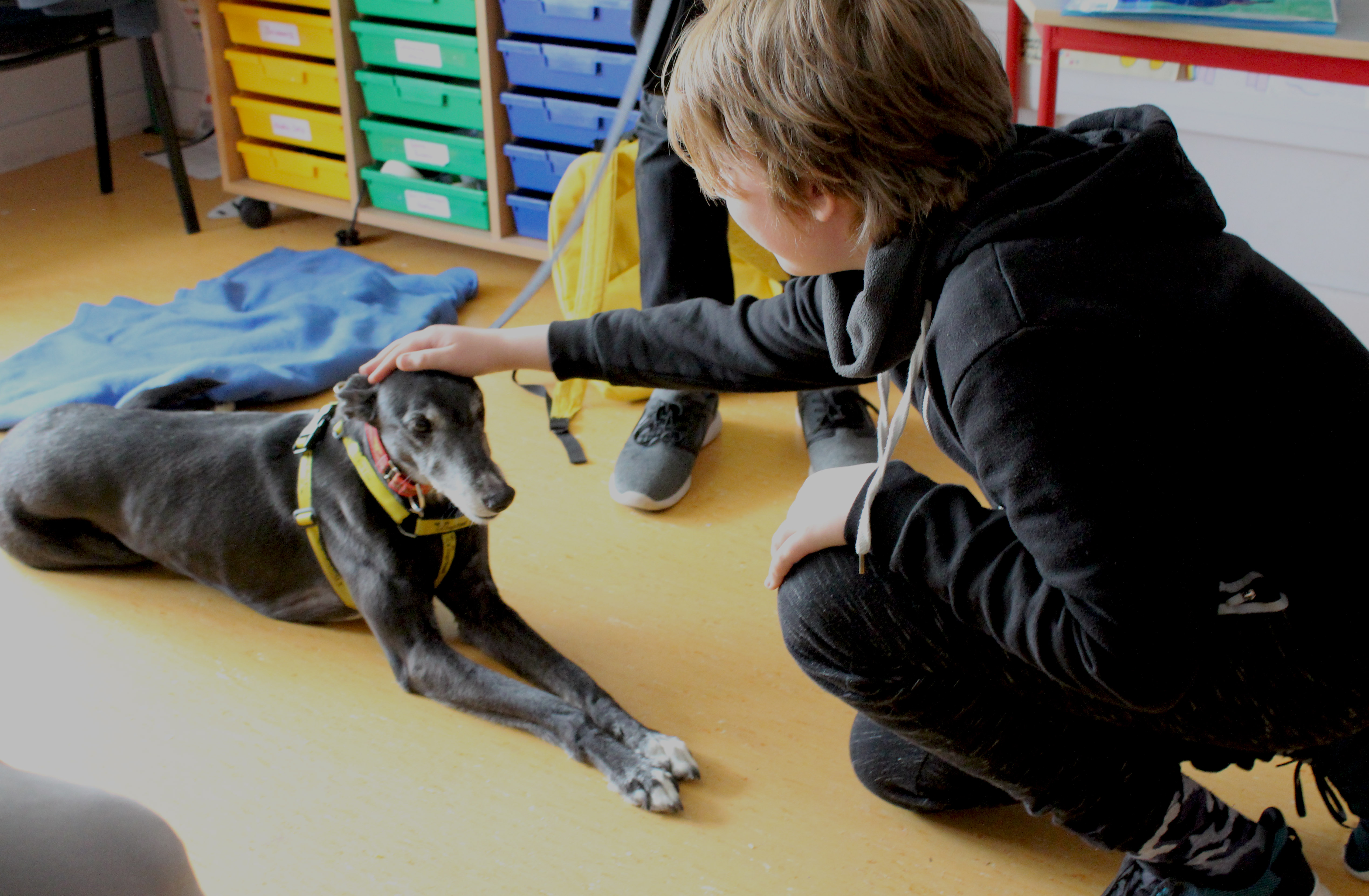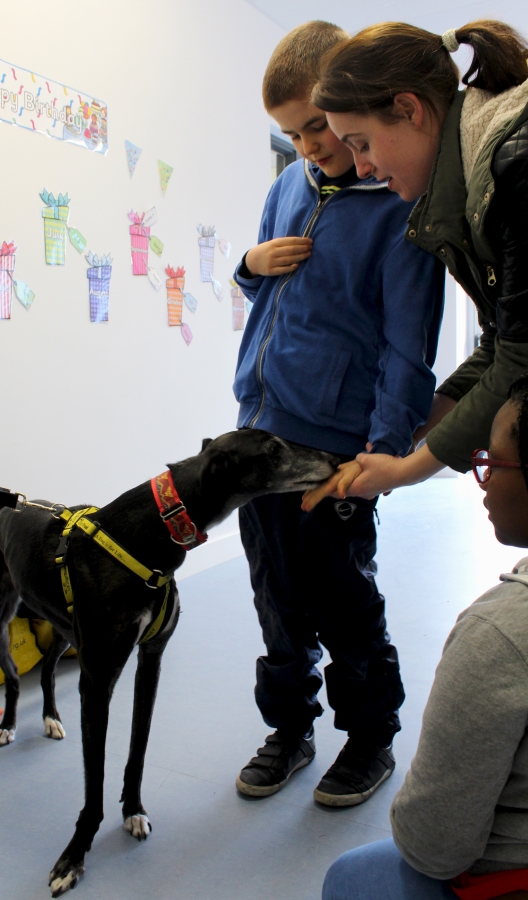 SEE ALSO – Three Laois basketballers selected on Irish U16 basketball team