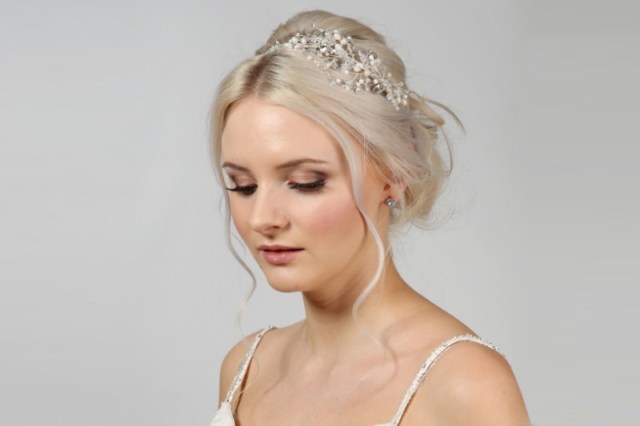 Now that you've found your gown, the next step is choosing the finishing touches. The right accessories can elevate your look but remember simplicity is key.
You don't need a veil, tiara, earrings, necklace, a sash etc. For example, if your dress has an ornate neckline, opt for a pair of drop earrings instead of a necklace.
Can't decide between silver and gold jewelry? Complement the embellishments on your dress be they silver or gold.
If you're wearing a headpiece, make sure you bring it when selecting jewelry — especially earrings. You'll need to consider proportion and the finish of the embellishments.
You can also give your open back just the right amount of bling with a delicate necklace that hangs down your back.
Another option is a beaded cap sleeves, these would be suitable for a sleeveless gown or a gown with straps.
Don't forget: the most important thing about picking the perfect pieces for your wedding gown is they should be a reflection of you.
SEE ALSO – Helpful tips to keep your bridesmaid happy
---
Smart Brides is true expert when it comes to all things bridal and bridesmaids wear. Do have a look on our website and if you need help or advice please contact us: info@smartbrides.ie