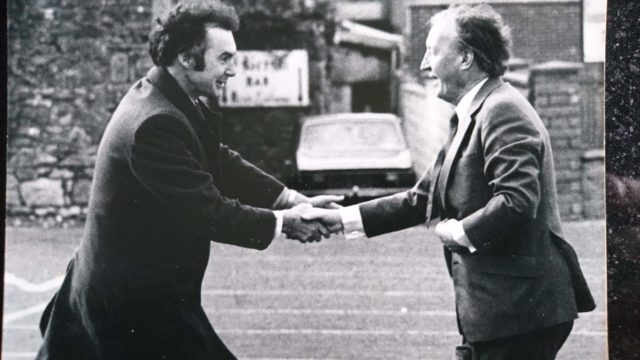 A tribute to Cllr Jerry Lodge by John Whelan
The Laois flag is at half-mast at County Hall. It's for Jerry.
On Saturday he will make his final journey up the Stradbally Road, one he's taken umpteen times before to say farewell to fellow parishioners.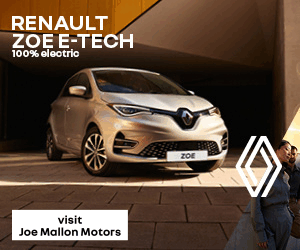 He will get a great send-off, and rightly so. Over 50 years' service as an elected representative is no mean feat. Unrivalled amongst Fianna Fáil councillors.
Unrivalled perhaps too is the manner in which is he regarded and being so fondly remembered. In the cut and thrust of politics it's hard to make real friends, easier to create enemies and dead handy to fall out with people. Not Jerry.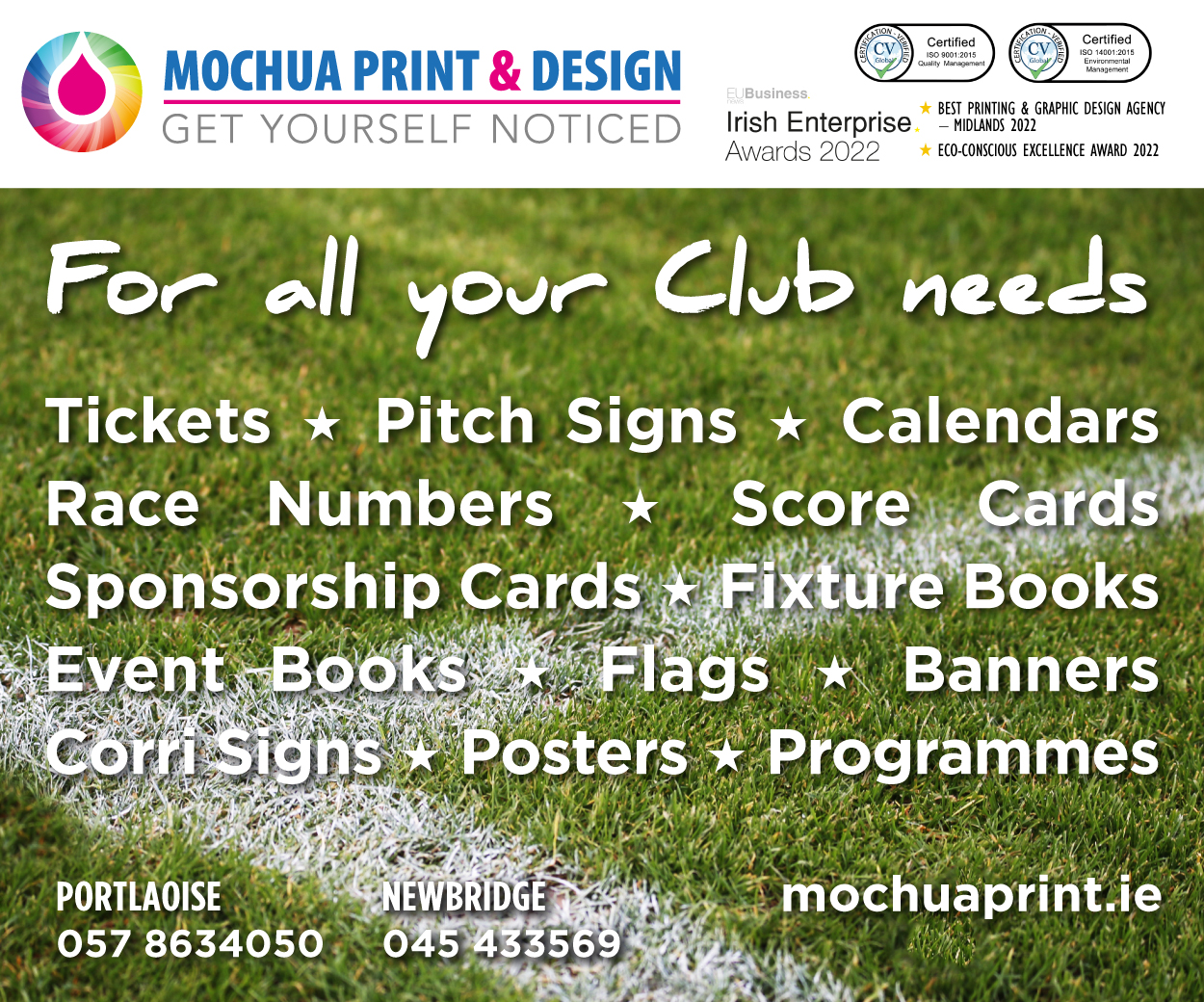 Jerry always extended the hand of friendship, had a kind and caring heart, considerate, courteous and gently spoken at all times; a warm reassuring handshake and pat on the shoulder to let you know he was on the job for you; if it was important to you, it was important for him.
Perhaps before his time in many ways Jerry extended the hand across the political aisle and forged great friendships with the likes of Tom Keenan, Kathleen O Brien and Jimmy Kelly.
If Jerry did have to give a little political dig, it was delivered with a smile and no malice. He was great and generous company too and he loved the banter, whether in Donoghues or in the Palace Bar in the aftermath of meetings.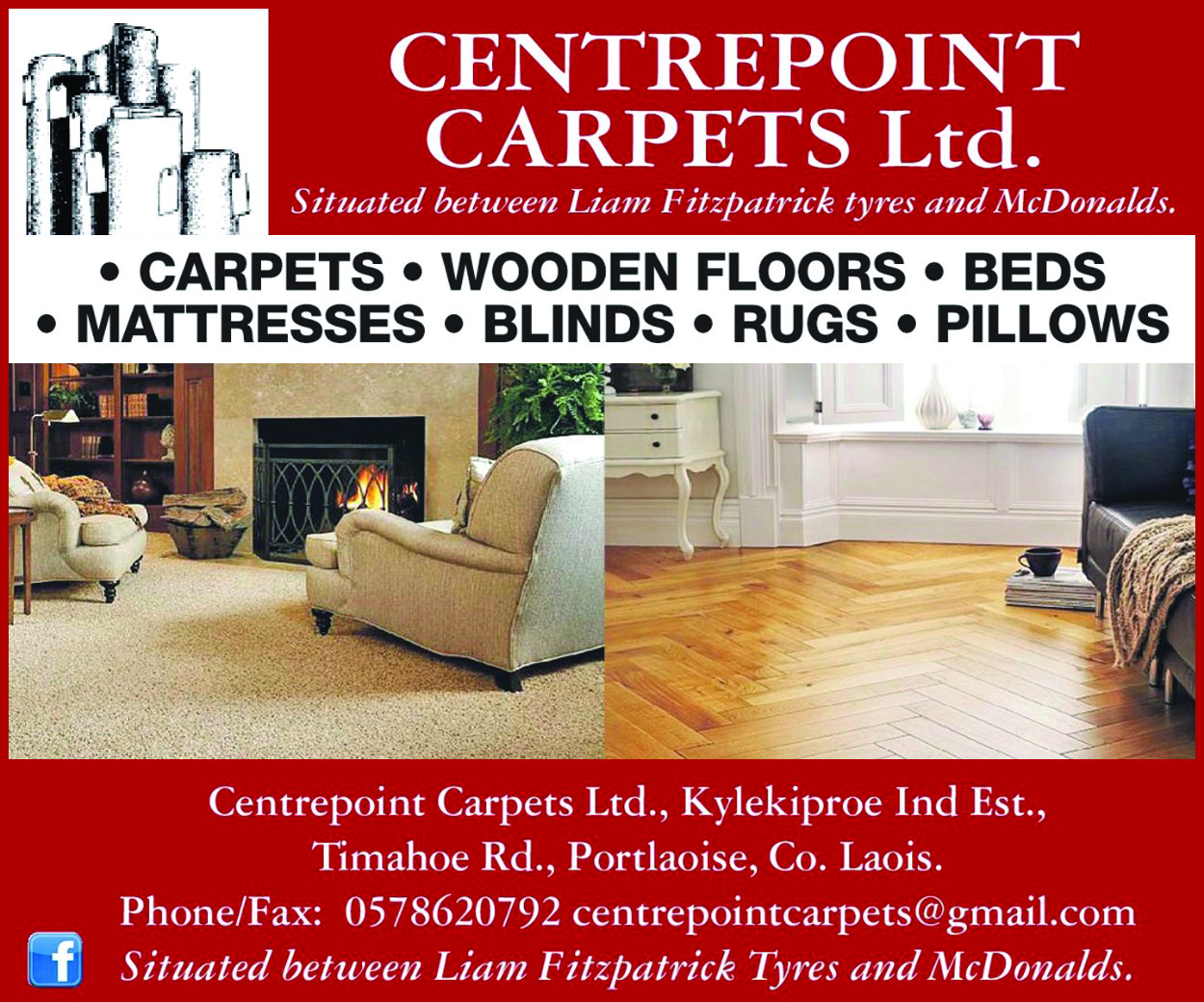 Listening and looking at the tributes being paid to him in recent days, it's not just that no one has a bad word to say about him, but people everywhere have only good things to say about him.
Like so many other things in life I get the distinct impression that people will really miss Jerry now that he's gone. If Jerry was to run again tomorrow, he would probably top the poll.
Politically and personally he had a great innings, still going about his Council business and meetings right up to being hospitalised and only days before his death at 73.
Jerry served under six Fianna Fáil leaders, Lynch, Haughey, Reynolds, Ahern, Cowen and Martin, all Taoisigh in their time, with the exception of the incumbent.
It was Jerry, who through tireless work and hard graft along with Joe Dunne who established their party's dominance in the 80's and 90s in Portlaoise.
It was Jerry and Joe who helped ensure that from 1977 to 2011 Fianna Fáil dominated Laois-Offaly with an unrivalled 51% of the vote, sailing home with 3 out of the 5 seats in St Mary's Hall every time. No wonder they could declare, 'Welcome to Fianna Fáil Country'.
Jerry contested four general elections as the 'sweeper' on the Fianna Fáil ticket in 1981 (3,618); February '82 (3,346); November '82 (4,090) and 1987 (4,356).
It was a tumultuous time for the country and FF nationally, but Jerry and Laois-Offaly stood firm delivering the three seats every time, TDs from places like Bracknagh and Ballacolla, but never from the Town.
In different circumstances, if Fianna Fáil were not so spoilt for support here, Jerry might have had a well-deserved shot at the Senate, but that was not to be.
Nevertheless, despite any such setbacks Jerry remained steadfastly loyal to Fianna Fáil and his first love, the Town and the people of Portlaoise.
All politics is local and Jerry Lodge was old stock, from the New Road and the Ridge Road. He loved the Town and the Town has loved him back. May he rest in peace.
---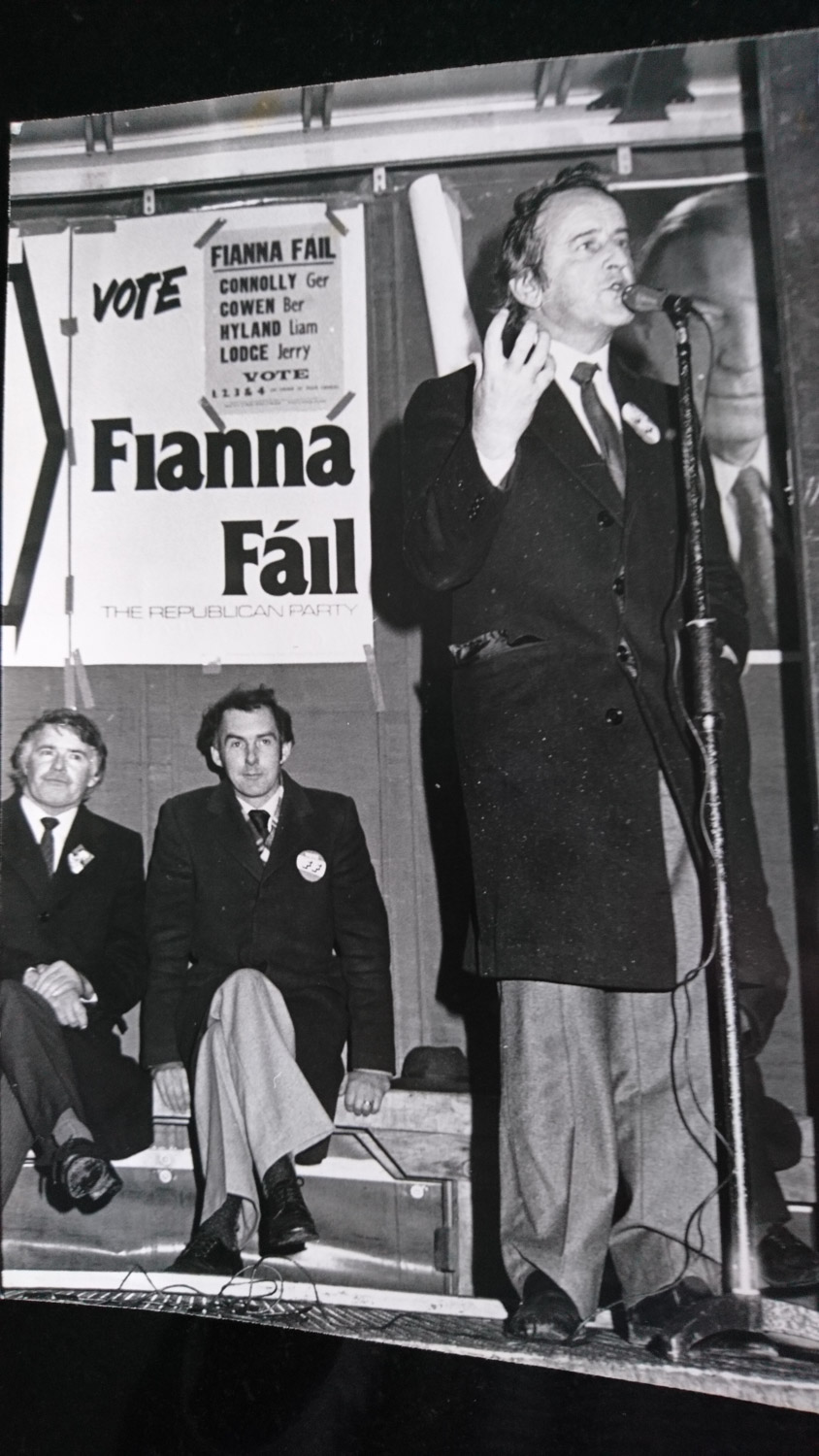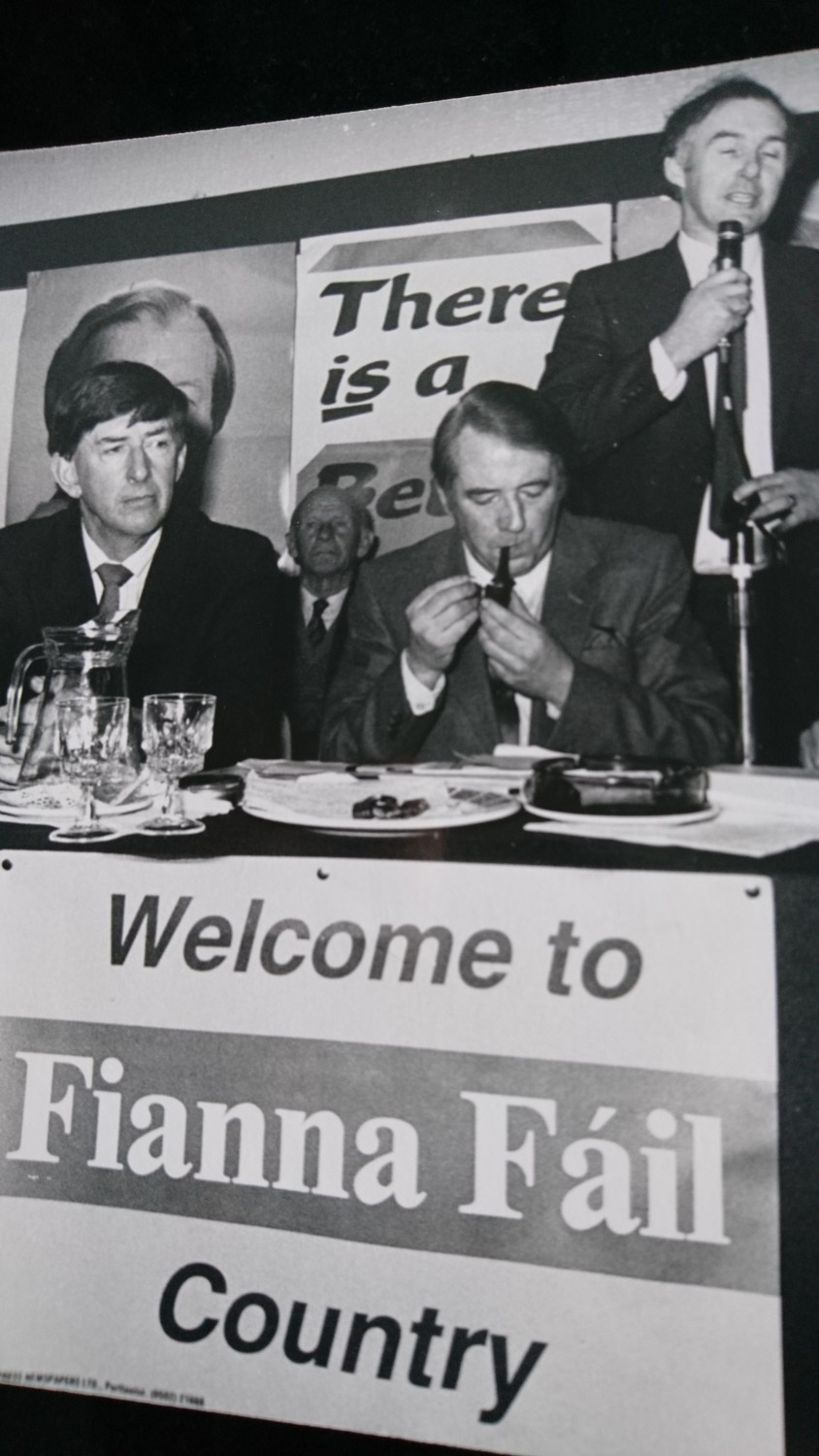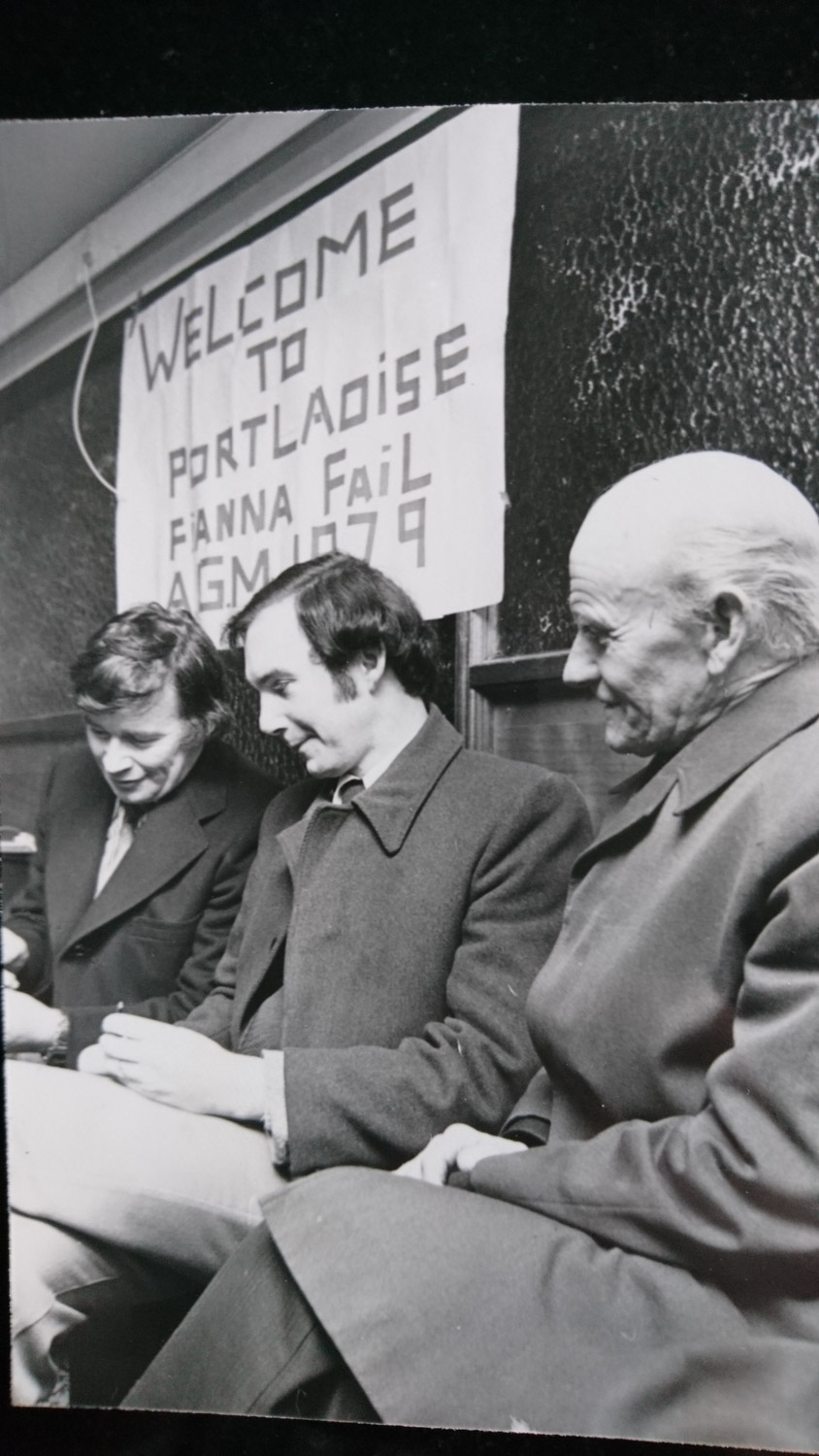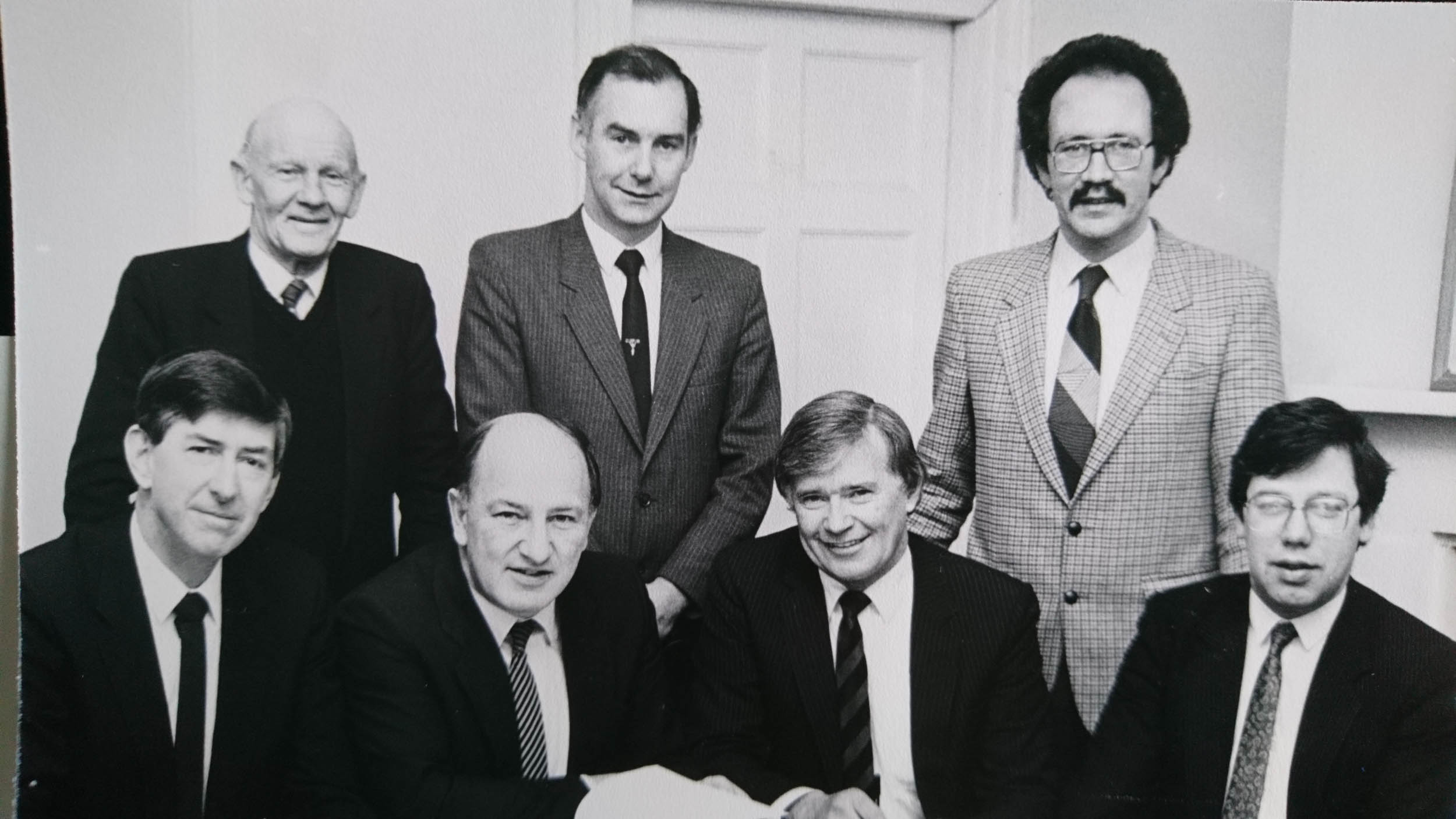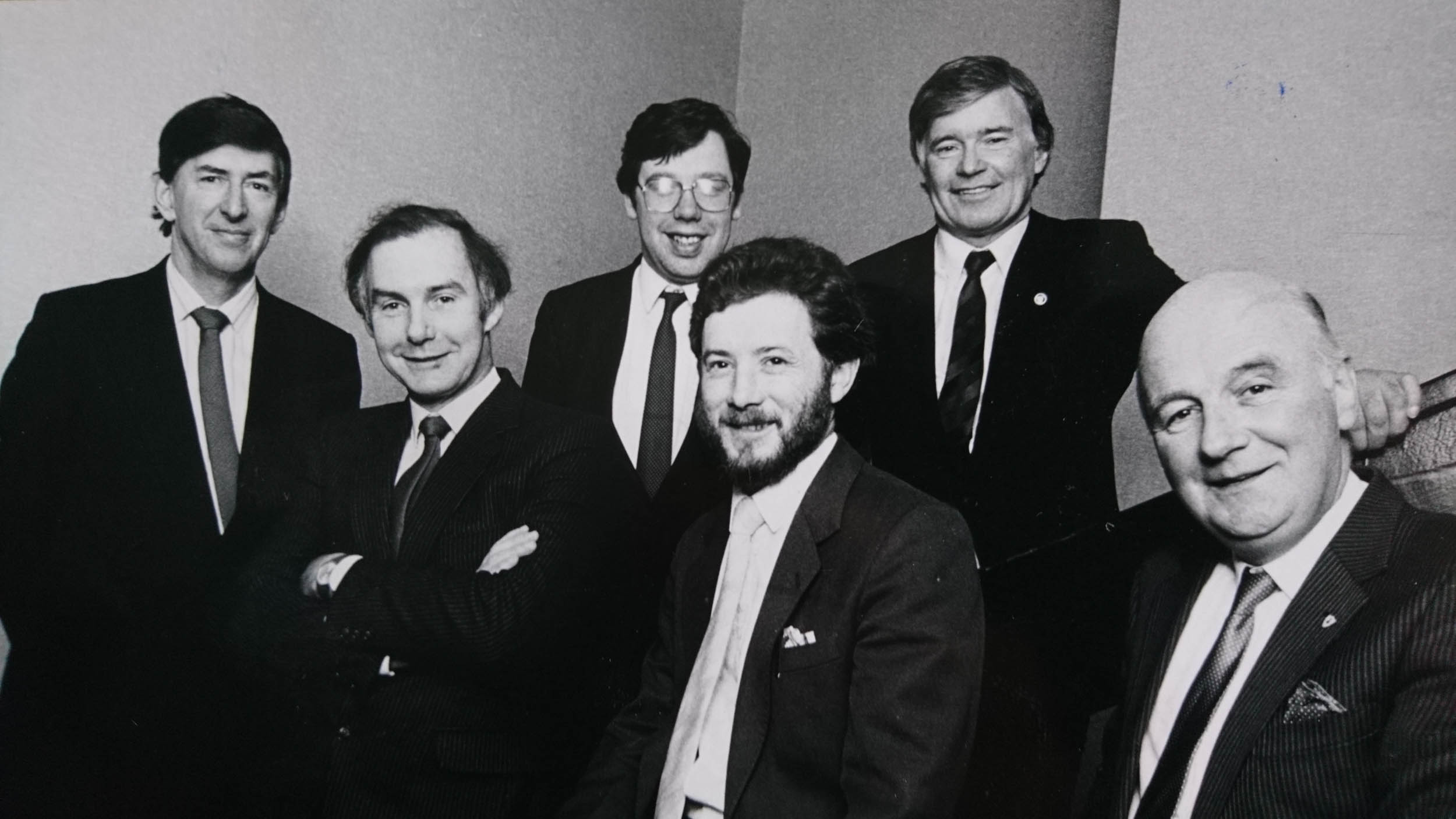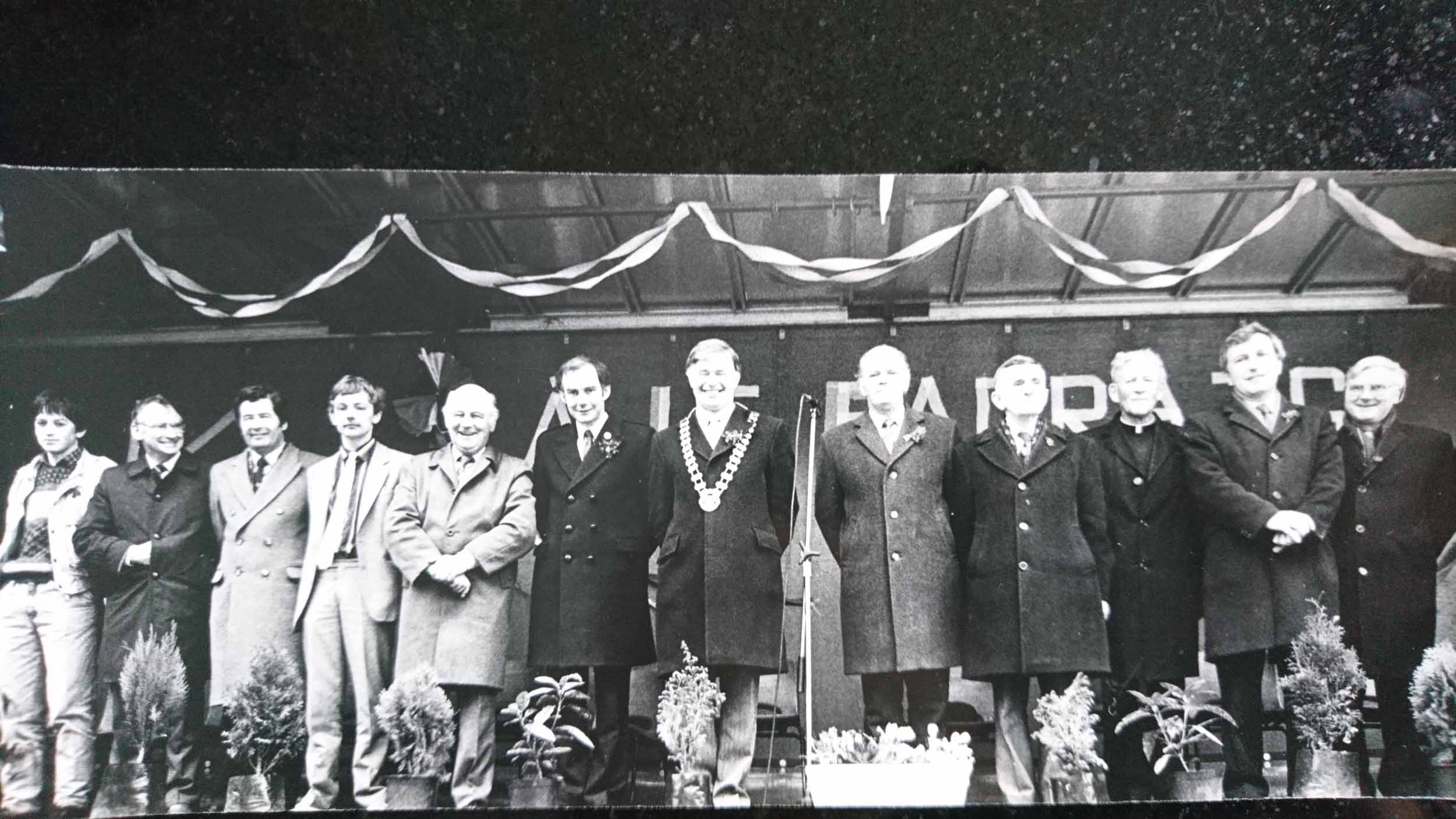 Our photos are a great selection from Jim Yorke's archives featuring Jerry in the middle of the political hustings from 1979 onwards in those general elections which also featured Liam Hyland and Ger Connolly.
There's a great line-up on the review stand from the St Patrick's Day parade which also features Oliver J Flanagan. Brian Cowen and Albert Reynolds are prominent as are the current Chairman of Laois County Council, Padraig Fleming who was then the secretary of Laois FF and one of its chief strategists under the steady and respected hand of then Chair of Laois FF, John Hosey.
Jim Cahill from Abbeyleix the county registrar and Returning Officer for Laois-Offaly is pictured too at the handing in of nominations but my personal favourite is that shot of Jerry welcoming Charlie Haughey to town in 1982 as Charlie had just stepped out of his helicopter in the car park of Lyster Square – with the rear entrance to Bergin's Pub in the background for your bearings.
SEE ALSO – Funeral details announced for Jerry Lodge