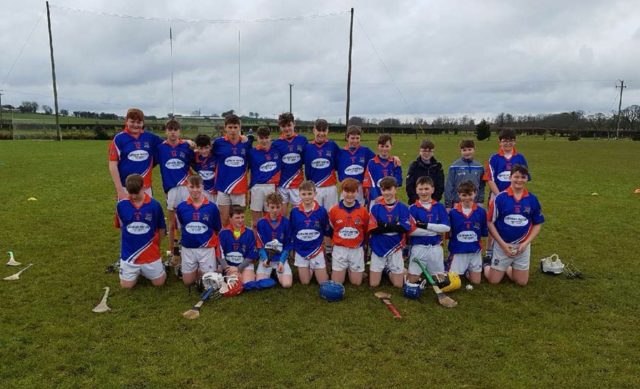 Two Laois teams have booked their place at the All-Ireland Feile hurling championships this summer following two pulsating finals this afternoon.
The A final was a rematch of the U-13 final from last year as neighbours Castletown-Slieve Bloom and Camross went to battle once again.
There was nothing between the sides then and extra time was required here with Castletown-Slieve Bloom gaining revenge for that U-13 defeat to prevail.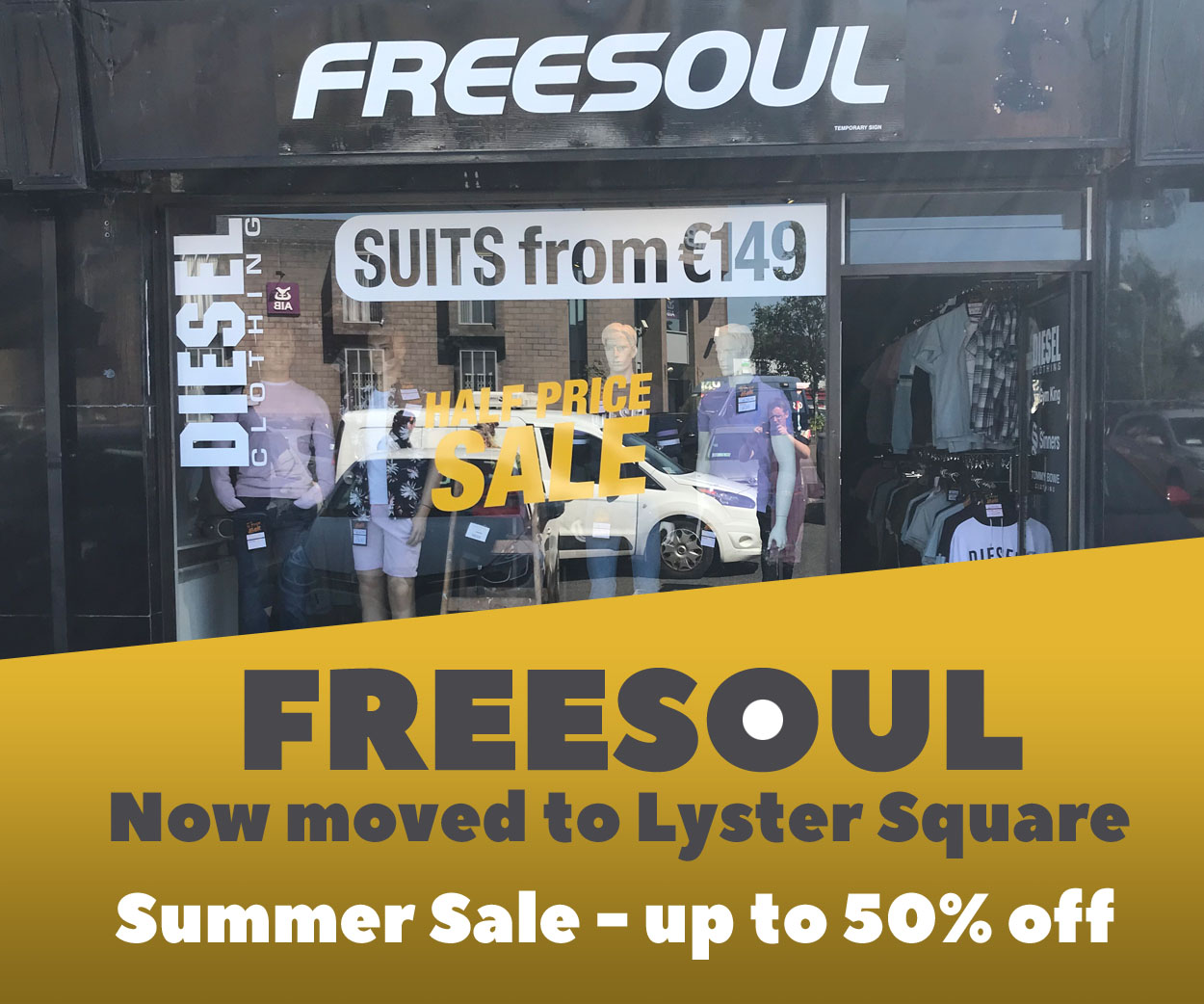 Meanwhile, in the B final, Ballinakill took on Borris-Kilcotton in the Training Centre at 1.30pm.
Like the A final, this was an extremely tight affair with just one point between the teams in the end – in favour of Ballinkaill.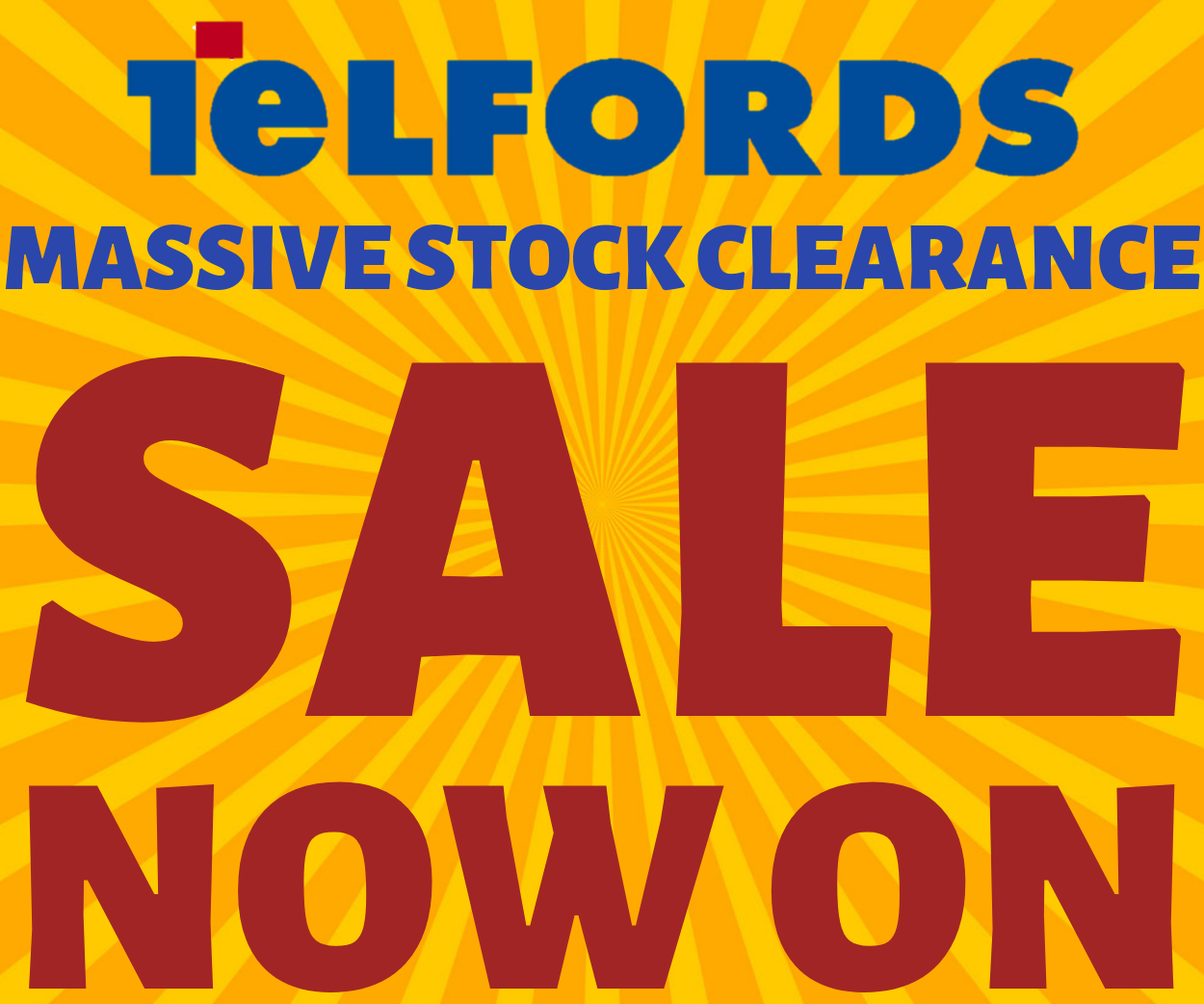 What it now means is that the two teams will head west this summer as the Feile will be hosted by Connacht GAA.
After group games all over the province on Thursday and Friday, the bulk of the games will then be played in the Connacht GAA Centre of Excellence.
The dates for Feile na nGael 2018 are June 8, 9 and 10.
---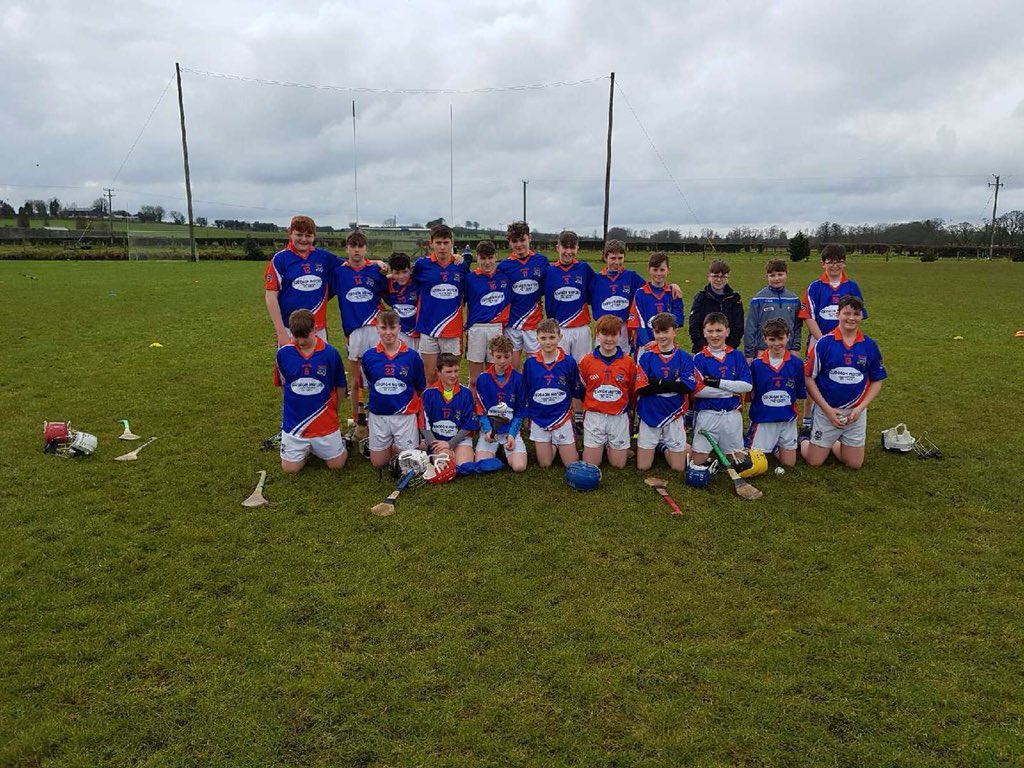 Castletown-Slieve Bloom 3-5 Camross 2-4 (AET)
Midland Park Hotel Laois Hurling Feile 'A' Final
Castletown-Slieve Bloom overturned their U-13 disappointment from five months ago to claim the Feile 'A' title in Castletown this afternoon.
Camross had a goal to spare the last time the teams met but Castletown-Slieve Bloom took them all the way to extra time before winning by four points in the end.
Both sides had to come through tough semi finals in order to reach the decider.
Camross had got the better of The Harps while Castletown-Slieve Bloom had just one point to spare over Abbeyleix.
With the Training Centre pitches deemed unplayable after all the recent rain, the sides tossed to decide the venue for the final with Castletown-Slieve Bloom winning it.
And in a tense first half, Ciarán McKelvey insured the home team took a lead into the break with two well taken goals.
Tom Cuddy replied with one for Camross while Ben Deegan also added a point but they trailed by 2-0 to 1-1 at half time.
Jamie Phelan, Jack McKelvey and Ryan Peters all pointed in the second half but Kevin Byrne fired home a goal for Camross as points from Deegan and James Cuddy left it 2-3 apiece at the conclusion of regulation time.
Castletown-Slieve Bloom had saved that bit more for extra time though and the excellent McKelvey completed his hat-trick to move them ahead once more.
Camross kept plugging away but they couldn't find a way to score the crucial goal they needed as Castletown-Slieve Bloom prevailed.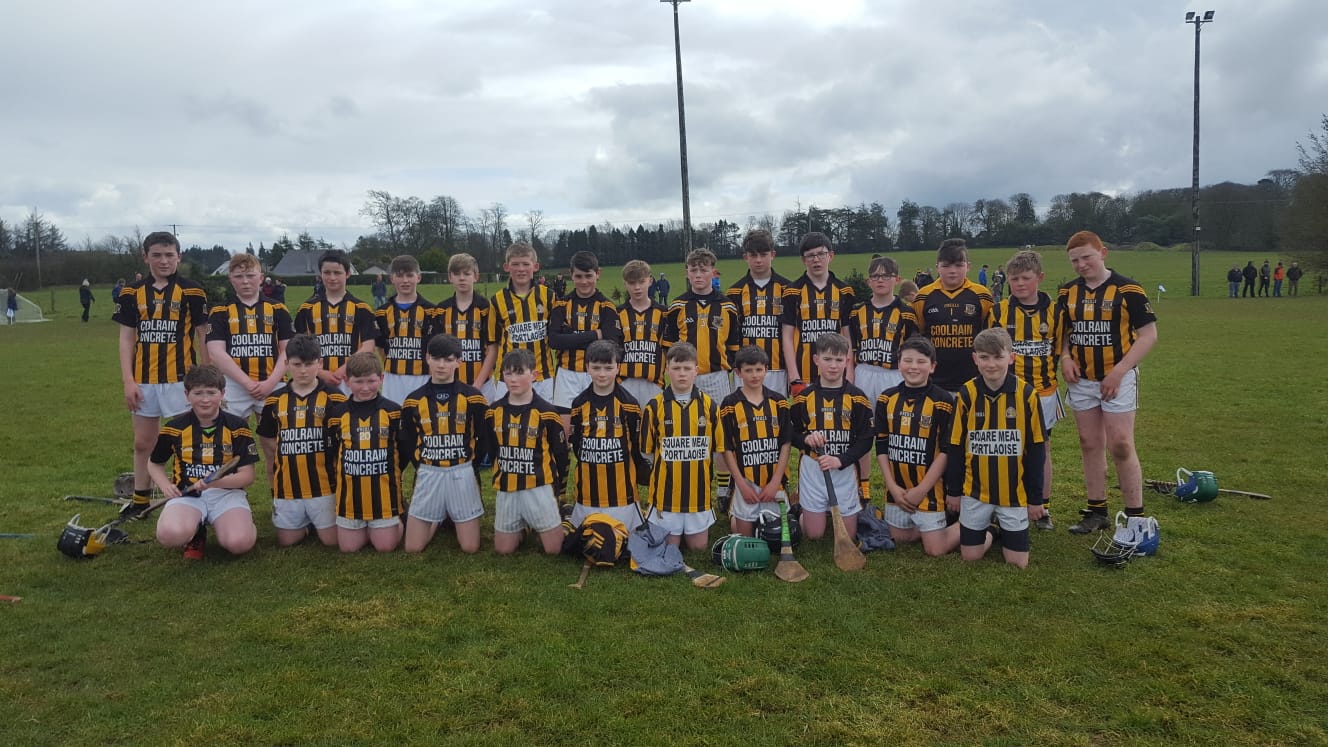 CASTLETOWN-SLIEVE BLOOM: Rory Kelly; Patrick O'Connor, Jay Cuddy, Raymond Goode, Killian Breen, Aaron Phelan, Joe Dowling, Jack Breen, Conor Doran, Jamie Phelan (0-1), Jack McKelvey (0-1), Sean Peters, Ethan Neville, Ciaran McKelvey (3-2), Ryan Peters (0-1), Josh Palmer, Mark Doyle, Alan Dollard, Sean Og Delaney, Sean Og Byrne
CAMROSS: Rick Bannon; Matthew Bergin, Josh Hynes, Scott Coyle; Shane Higgins, Cathal Cuddy, Tom Cuddy (1-0); Ben Deegan (0-2), Ryan Cuddy; Scott Cuddy, Eoghan Cuddy, Aaron Carroll; Emmett Bergin, James Cuddy (0-2), Dara Breen. Scott Holmes, Harry Peavoy, Kevin Byrne (1-0), Ciaran Keenan, Aston Keenan, Ronan Ward, Ross Phelan, Jack Cuddy, Conor Mortimer, Sam Devaney, Aaron Dowling
---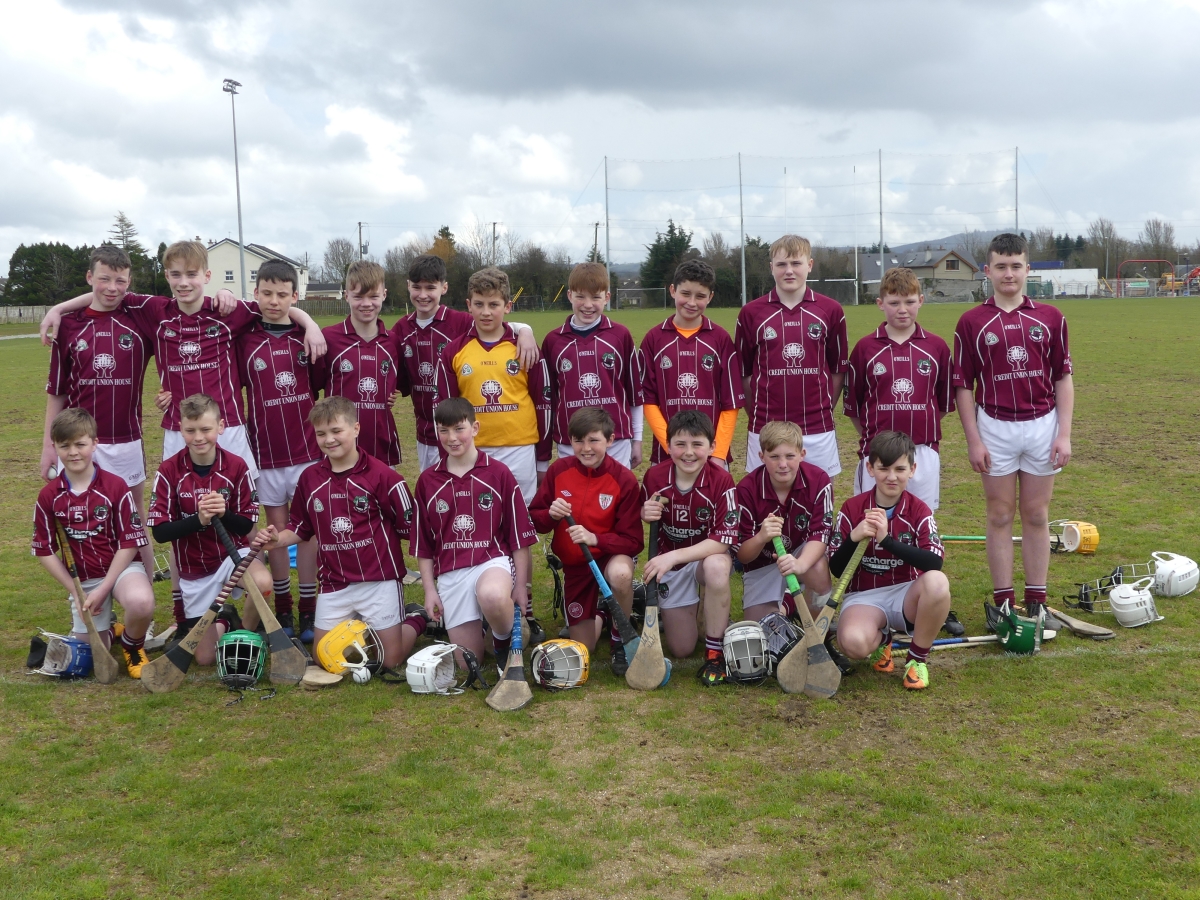 Ballinakill 2-5 Borris-in-Ossory/Kilcotton 2-4
Midland Park Hotel Laois Hurling Feile 'B' Final
Ballinakill were crowned the Laois Feile 'B' champions this afternoon, edging out Borris-in-Ossory in what was a very fast and skillful game played out in the Laois GAA Centre of Excellence.
Ballinakill opened the scoring when corner-forward Darragh Cahill rattled the net in the opening five minutes. Timothy Guidera responded immediately for Borris/Kilcotton when he managed to break some hefty tackles and find the top corner with his shot.
The teams traded points with Brian Duggan grabbing two fine points for Ballinakill and Guidera finding the target again for Borris-in-Ossory/Kilcotton.
The game was then given another injection of pace and soon Jer Quinlan capitalised on some poor defending to rattle the net, despite the best efforts of Ballinakill's Michael Fleming. But it was cancelled out only moments later when Darragh Cahill pulled on a breaking ball to push his side one in front.
Ryan Quinlan added one more score before the half, leaving two between them. It 2-3 to 2-1 in favour of Ballinakill.
The second half was played at a lower pace but the intensity was high. The first score went Jer Quinlan and Borris-in-Ossory/Kilcotton's way. Jack Delaney then restored the two point lead.
The closing five minutes were played at a frantic pace, Jer Quinlan found the posts again to make it a one point game, but some great work from Brian Duggan allowed Ballinakill extend the lead back to two. Ballinakill the defended excellently to deny a goal chance that Borris-in-Ossory desperately chased.
Timothy Guidera slotted the final score of the game, but it was too little too late as Ballinakill claimed victory by the narrowest of margins. It finished 2-5 to 2-4.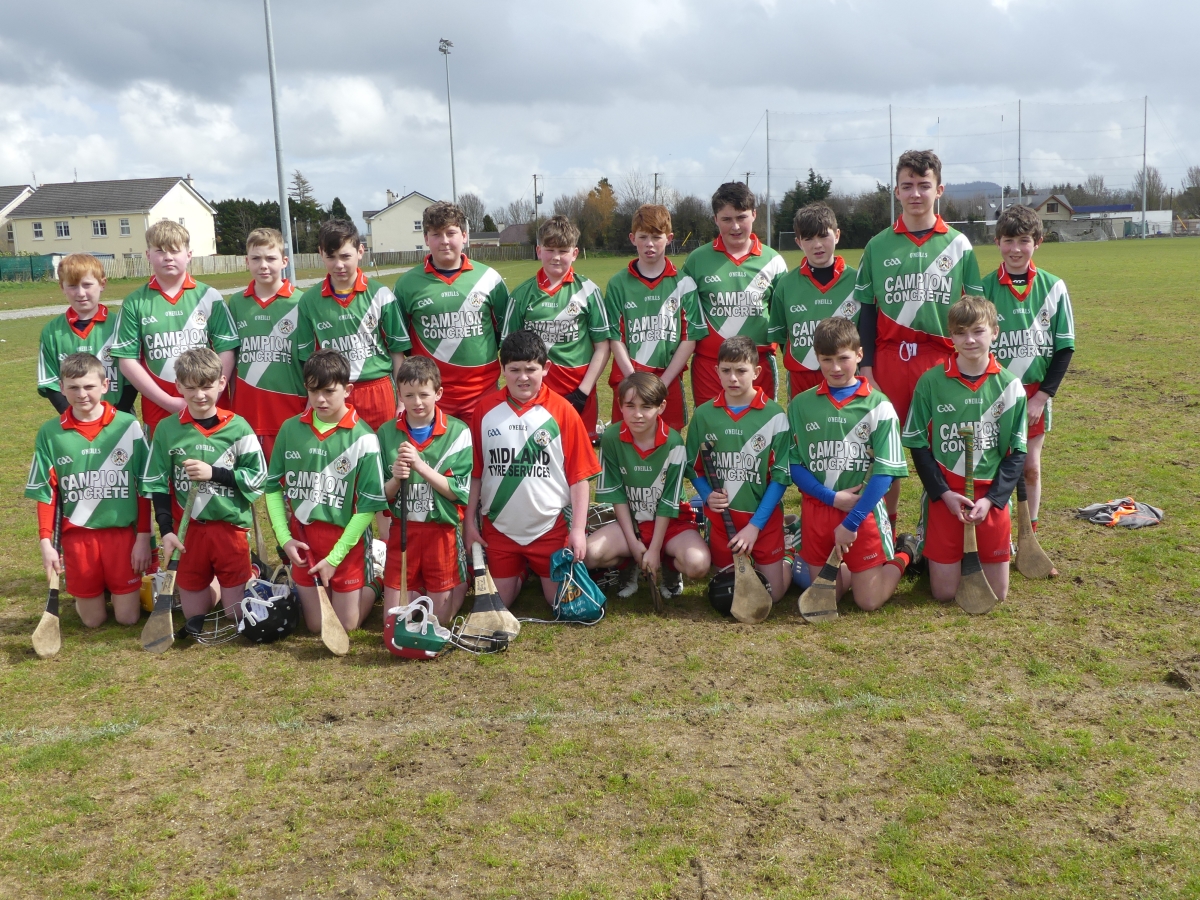 BALLINAKILL: Michael Fleming, Andrew McDonagh, Liam Kehoe, Cahir Costigan, Ethan Drury (0-1), Brian Duggan (0-2), Bill McGrath, Ryan Quinlan (0-1), Jack Delaney (0-1), Robbie Kennedy, James O'Mahony, Darragh Cahill (2-0),Tomas Moore, Carlos Fitzpatrick, Ben O'Meara, Andrew Kennedy, William Healy, Jamie Gorman.
BORRIS-IN-OSSORY/KILCOTTON: James Ryan, Robert Roe, Ciaran Coss, Tiarnan Kelly, Evan Quinlan, Jack Fitzpatrick, Eoin Brennan, Jamie Coss, Jer Quinlan (1-2), Eoghain Coss, Eoin Daly, Cillian Brennan, Conor Wall, Timothy Guidera (1-2),Seamus Costigan, Bobby Kealy, Cillian O'Riordan, Daniel Ryan, Evan Carey, Edward Healy.
SEE ALSO – Super Scully fires Borris-Kilcotton to second league win