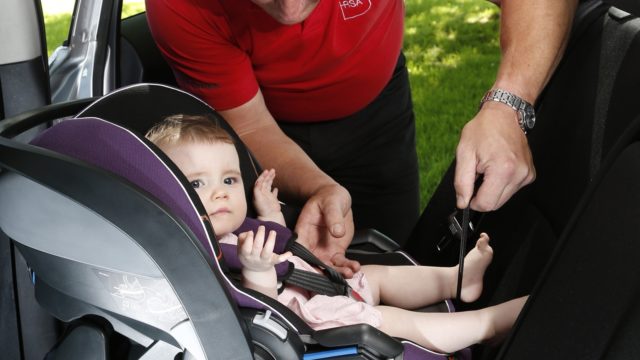 The Road Safety Authority (RSA) will be in Des Hughes Motors this Thursday, May 17,  inspecting child seats making sure they are correctly fitted.
Des Hughes Motors on the Dublin Road in Portlaoise ran the same event last year. Nearly 70 seats were checked and only two were correctly fitted on that occasion.
The service is completely free of charge and open to all makes of vehicles. The RSA are on site from 10am to 5pm on Thursday.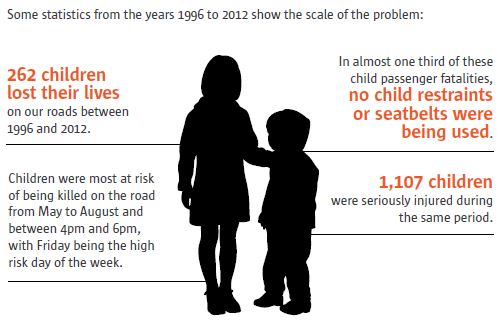 "Children are one of the most vulnerable people in our society, and no parent or guardian would knowingly put a child's life in danger," says the RSA website.
"However, an astonishing number of parents allow their children to travel in vehicles without being properly restrained, placing their lives and safety at risk."
More recent statistics show that over twice as many children were killed on the roads in 2014 compared to 2013.
In a crash at just 50km/h, a child not wearing a seatbelt or using a child car seat would be thrown forward with a force 30 to 60 times their body weight.
They would be thrown about inside the vehicle, injuring themselves and, quite possibly, seriously injuring or even killing other people inside the vehicle. They are also likely to be ejected from the car through one of the windows.
At the Check it Fits service, RSA experts will check child car seats and restraints free of charge at Toyota dealerships nationwide as well as many other locations across Ireland.
"Our experts will fix any incorrectly fitted seats and restraints, show parents how to do it themselves and answer any queries they have," say the RSA. It only takes a few minutes, no appointment is necessary and it is open to all makes and models of cars and child car seats."