Five Laois hurling and camogie teams headed West on Friday for the All-Ireland hurling and camogie Feile finals.
And as we head for the semi finals and finals tomorrow, four of them are still standing.
Ballinakill and Na Fianna progressed to the last four in their respective hurling Divisions while so too did The Harps and O'Moore's in the camogie.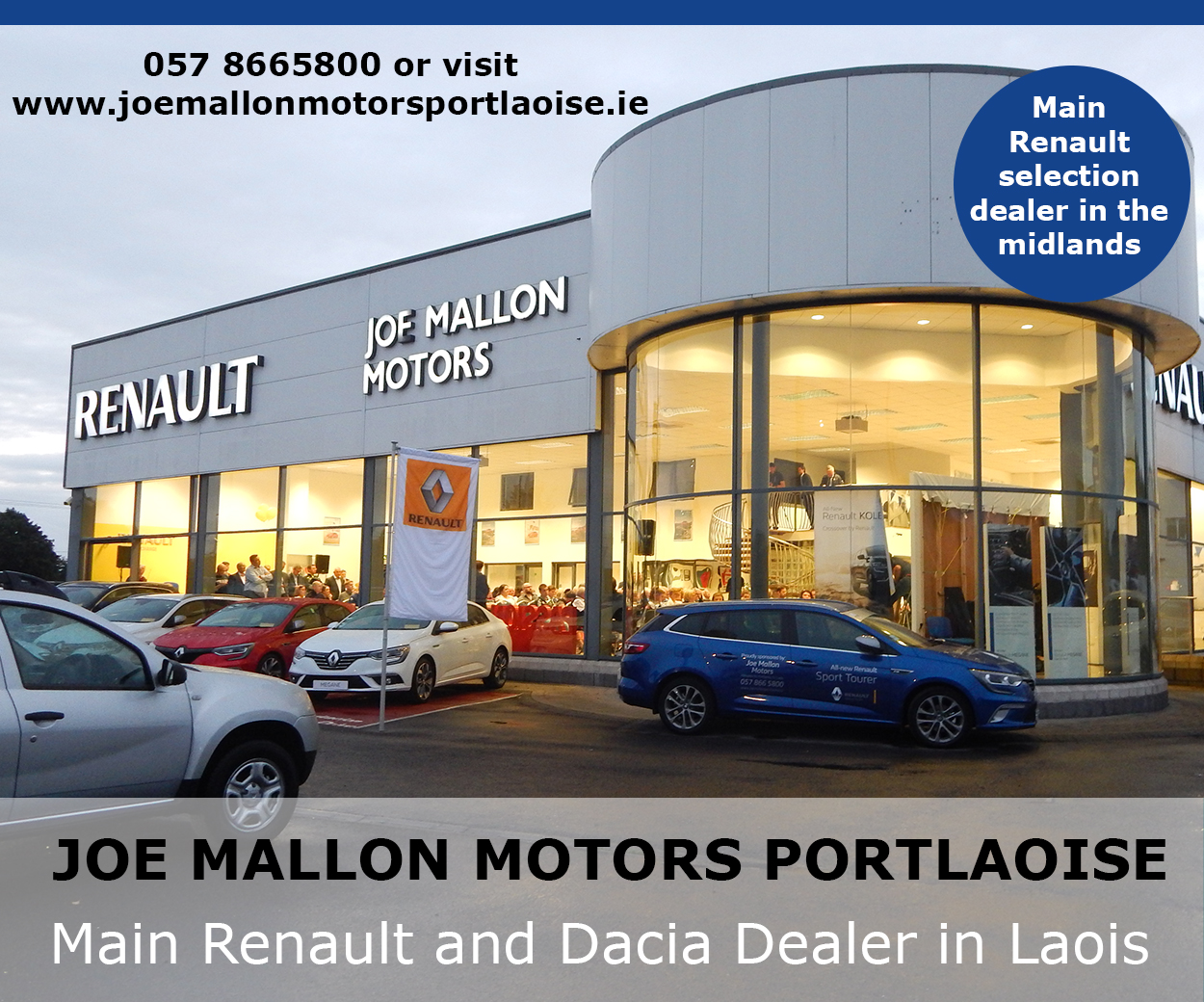 The only casualty from those that started was Castletown-Slieve Bloom who went out in the Division 2 cup quarter final this afternoon.
Here is a run down on how each team has got on so far: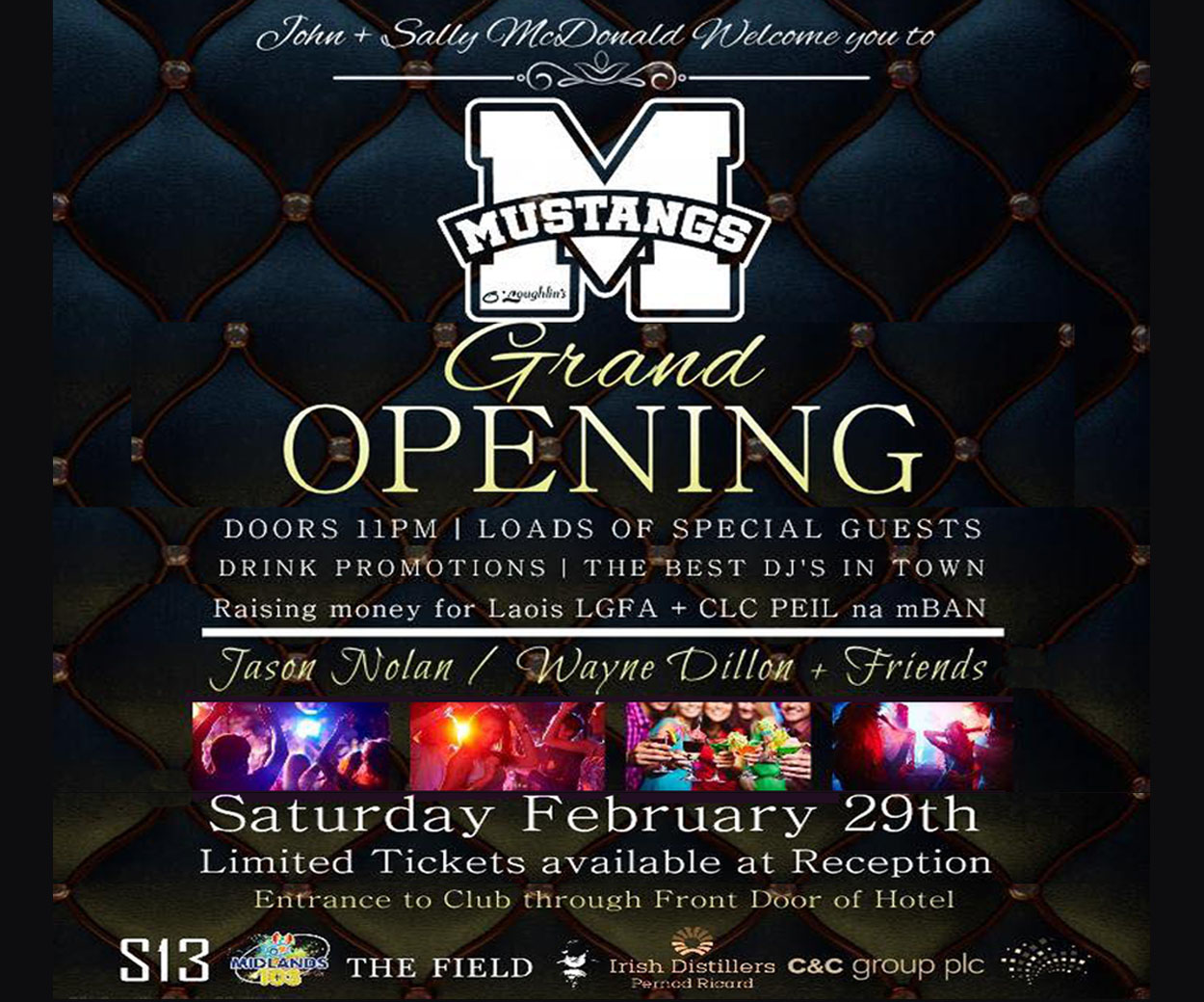 Castletown-Slieve Bloom – Hurling
Division 2
Castletown-Slieve Bloom represented Laois in Division 2 of the Feile after defeating neighbours Camross in the Laois 'A' Feile final in April.
They were placed in Group B and were on Friday evening in Galway.
The Laois lads edged out Ballinasloe by a point but then went down by the same margin to Portaferry.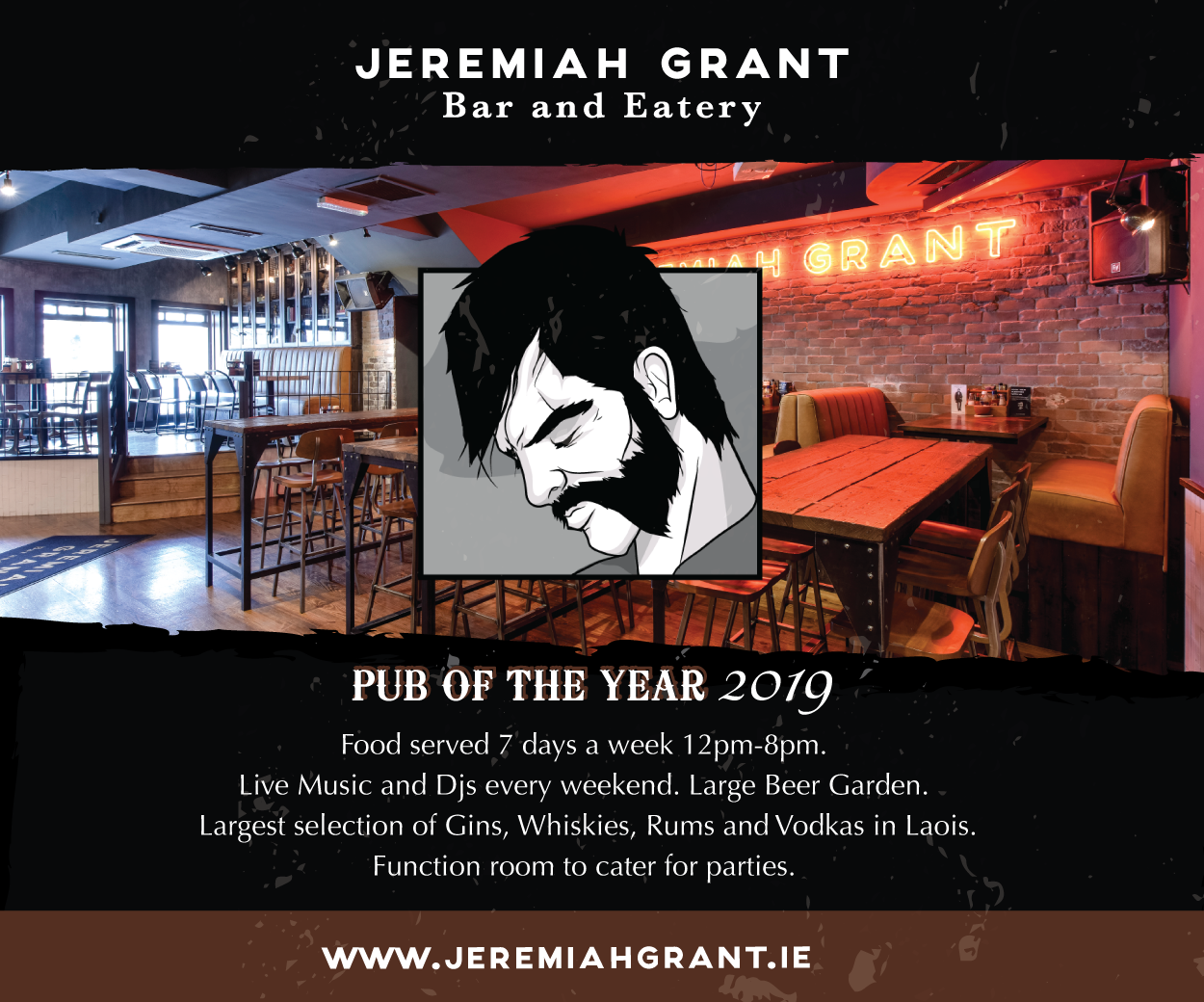 This meant in order to qualify for the cup section, they had to defeat Clare side Eire Og Ennis – which they did comprehensively.
Castletown-SLieve Bloom advanced to the cup quarter final where their journey came to an end at the hands of Ballinascreen.
Round 1: Castletown-Slieve-Bloom 1-5 Ballinasloe 0-7
Round 2: Castletown-Slieve Bloom 2-4 Portaferry 2-5
Round 3: Castletown-Slieve Bloom 6-7 Eire Og Ennis 3-3
Cup Q/F: Castletown-Slieve Bloom 0-2 Ballinascreen 0-9
Ballinakill – Hurling
Division 4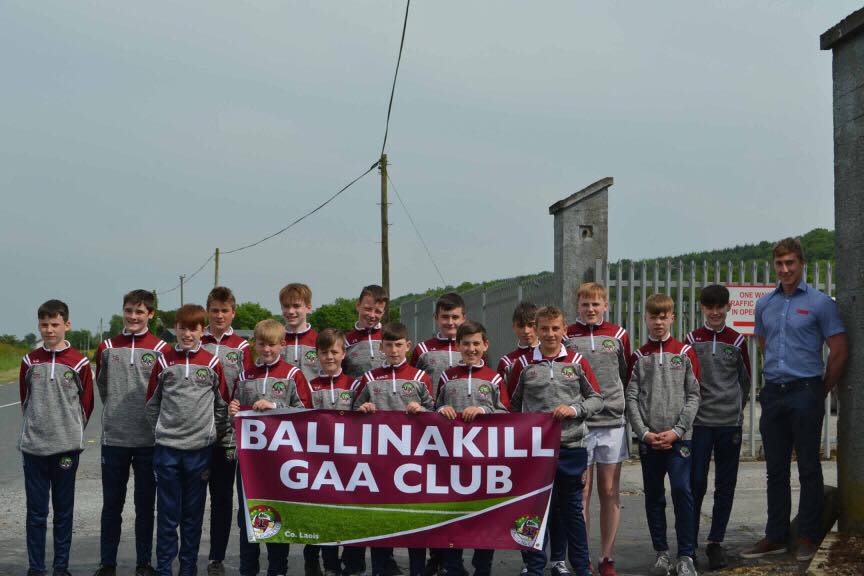 Ballinakill took on the forces of Galway and Armagh as they competed in Group D of the Division 4 Feile on Friday and Saturday.
And they put themselves in a wonderful position following two comprehensive wins on Friday against Galway side Mountbellew and Armagh's Ceide Lamh Dhearg.
A win over Meelick-Eyrecourt saw them finish top of their group this morning and advance to play Clonkill of Westmeath in the last eight.
They had seven points to spare and will now go on to face Rahoon-Newcastle of Galway at 12.15pm on Sunday in the Connacht GAA centre of Excellence.
Round 1: Ballinakill 1-6 Mountbellew 0-7
Round 2: Ballinakill 2-11 Ceide Lamh Dhearg 1-3
Round 3: Ballinakill 2-9 Meelick-Eyrecourt 2-3
Cup Q/F: Ballinakill 1-7 Clonkill 0-3
Na Fianna – Hurling
Division 7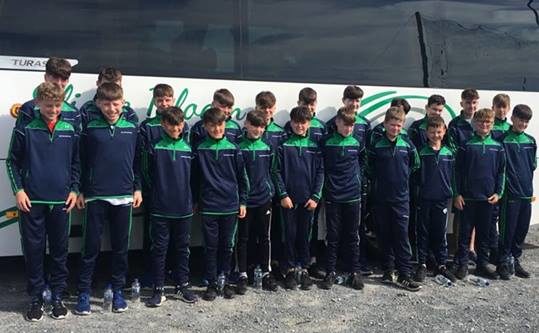 Na Fianna are an amalgamation of Mountmellick and Ballyfin at juvenile level and they are at the Feile despite not winning either Laois edition.
They were invited to go and competed in Group A of Division 7.
This was reduced to a three team group after Tuam pulled out and Na Fianna began with a loss to Padraig Pearses.
They had to defeat Antrim side Naomh Padraig in their last group game to advance to the cup quarter finals and they duly did so.
This set up a last eight clash this evening with another Galway side, Killimor, where Na Fianna romped to a 12 point win.
They will now face Clara in the semi final at 1.45pm in Kiltormer on Sunday.
Round 1: Na Fianna 1-1 Padraig Pearses 0-6
Round 2: Na Fianna 1-8 Naomh Padraig 2-2
Cup Q/F: Na Fianna 3-5 Killimor 0-2
The Harps – Camogie
Division 3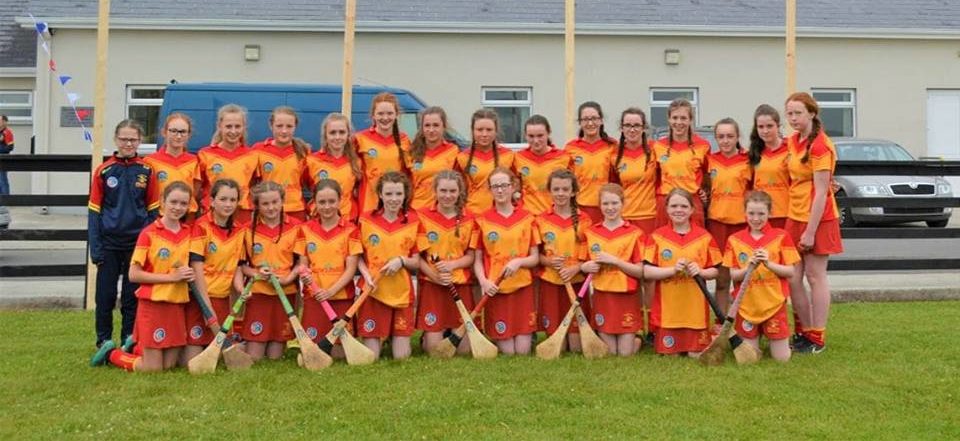 The Harps broke a 16 year spell as they were crowned Laois 'A' winners of the Feile for the first time since 2002.
The girls were placed in Group A of Division 3 of the competition and are being hosted by Ahascragh Caltra of Galway.
And things have gone very well for The Harps as they have won all four of their games, with Lucy O'Connor starring – scoring 11-11 over the course of the matches.
Friday began with two comprehensive wins over Galway side Kiltormer and Tipperary outfit Roscrea.
The Harps topped the group after a narrow win in their final game this morning and then absolutely thumped Galway side Killimordaly to reach the semi final.
The time, venue or their opponents are not yet known.
Round 1: The Harps 8-4 Kiltormer 0-1
Round 2: The Harps 5-5 Roscrea 0-1
Round 3: The Harps 1-3 Ahascragh 0-2
Cup Q/F: The Harps 3-6 Killimordaly 0-1
O'Moore's – Camogie
Division 4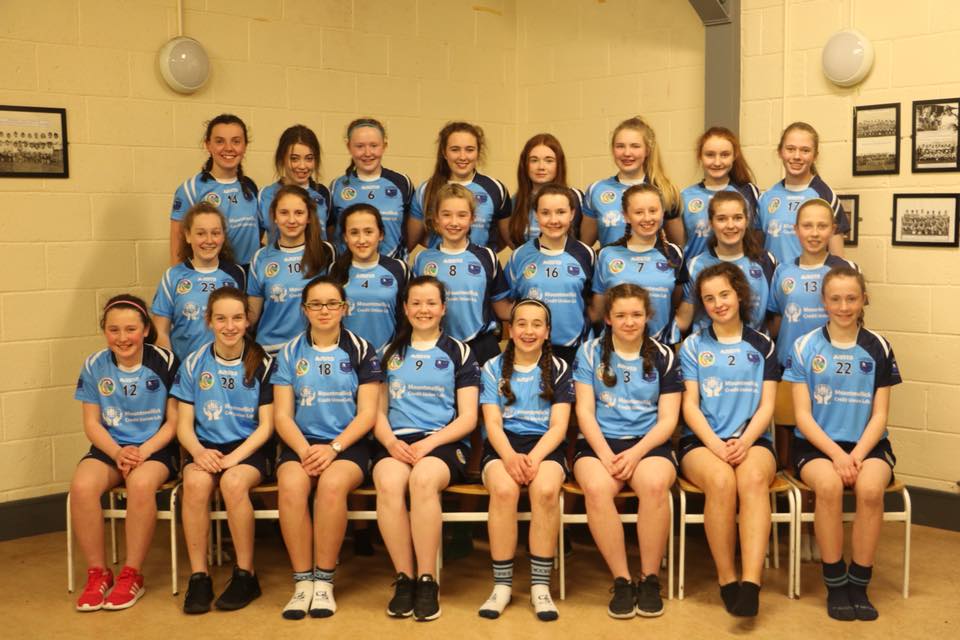 The O'Moore's girls have ventured to Portumna after winning the 'B' competition in Laois and were placed in Group D.
They began on Friday evening with two wins over Clare and Offaly teams and that set up a top of the table clash with Galway side Portumna on Saturday morning.
The girls went down by four points but still progressed to the cup quarter final against Ballinasloe.
After a tight encounter, O'Moore's prevailed and they will now play St Malachy's Castledawson of Derry Sunday morning in the Connacht GAA Centre of Excellence.
Round 1: O'Moore's 3-6 Crusheen 2-2
Round 2: O'Moore's 0-5 St Ryanagh's 0-2
Round 3: O'Moore's 1-2 Portumna 3-0
Cup Q/F: O'Moore's 2-3 Ballinasloe 1-1
SEE ALSO – 17 ways you'll realise summer has arrived in Laois