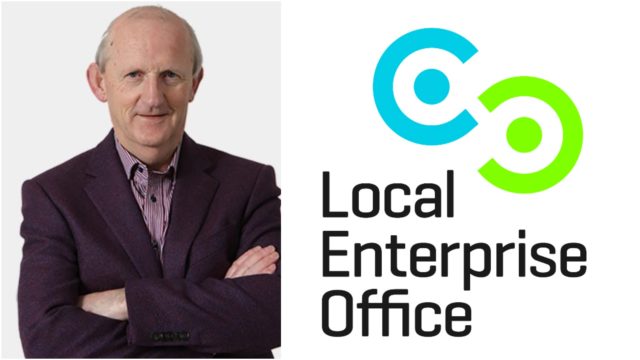 Are you the manager or owner of a business in Laois?
Does the day to day running of your business take you away
from long term business planning? Why not take part in the Owner Manager Development Programme being run by the Local Enterprise Office.
The course is given by the highly-regarded business mentor and author Blaise Brosnan, and is designed to help your business develop to its full growth potential, this programme will run over 15 weeks from Tuesday, September 4 until Tuesday, December 11 (8am–1pm).
Aimed at owner-managers of businesses in County Laois, the objective of the programme is to help participating businesses achieve their growth potential, and manage their existing growth, through a series of group training workshops and individual consultancy meetings.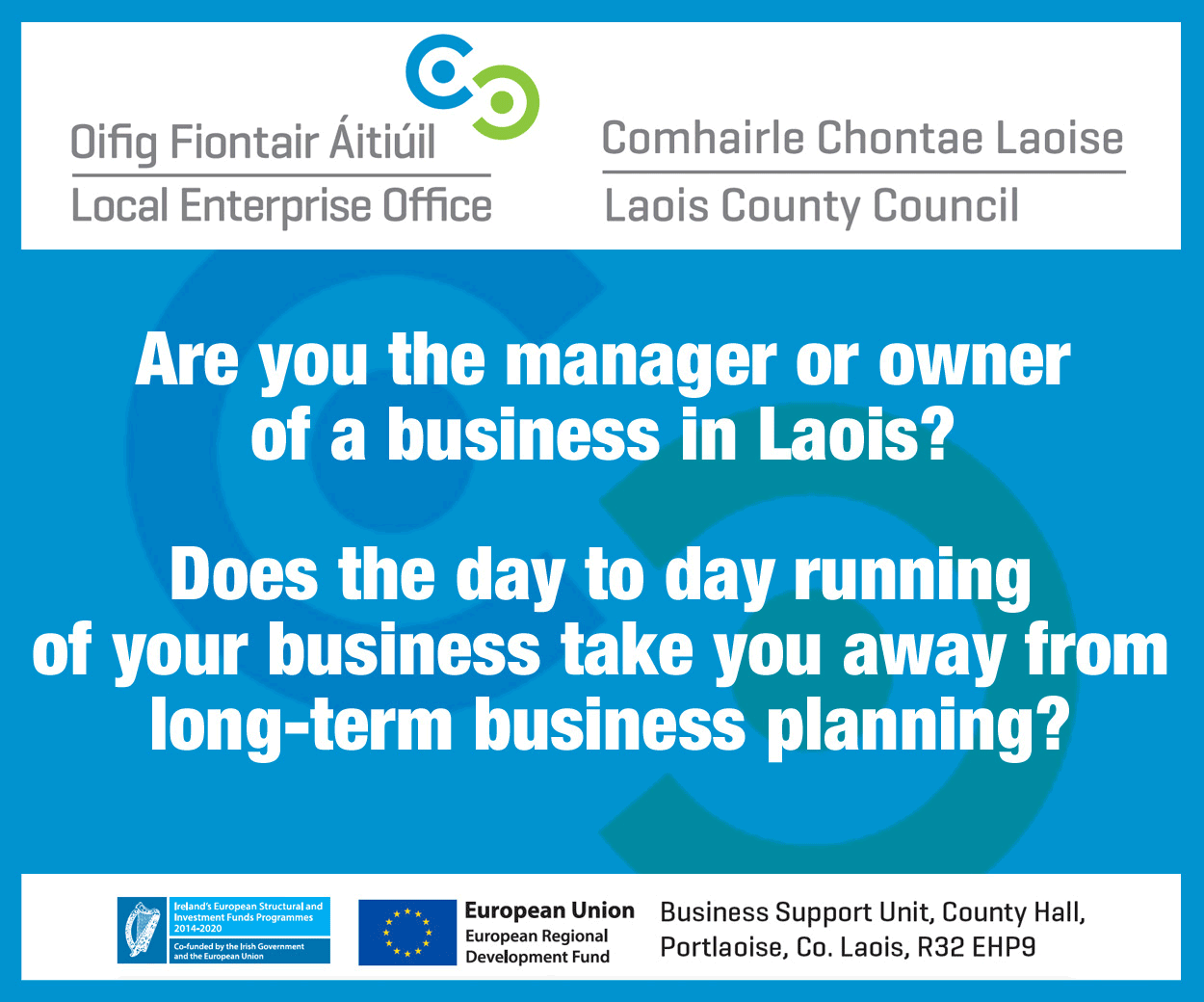 To date this programme has assisted hundreds of Owner Managers across Ireland to significantly improve their businesses and has received excellent feedback from participants, most stating that it is the best thing they ever did for their business.
"I would highly recommend the Management Development Programme to any business owner," said Paddy O'Connell, owner of Paddy O's Cereals.
"The trainer, Blaise Brosnan, offered his vast experience and facilitated a great learning environment. This course will definitely have a very positive economic impact on my business."
Barry Lambkin, owner of Medichem Ltd based in Emo, also spoke very highly of the programme.
"I attended the Management Development programme at a time when I knew that I needed to re-evaluate my business goals and really consider how we were doing things.
"The time that I took to attend the programme has been the best investment that I have ever made in the business as it allowed me the opportunity to assess every aspect of the business.
"I would recommend this programme to any business owner or manager who would like to spend their time developing their company more efficiently and effectively."
Course content
Creating a felt need for change
Time Management
The impact of attitude on our business performance
Managing the resources of your business
What are the key success factors in your business
Setting SMART objectives for your business
How to negotiate more effectively
Customer Care
As well as the Tuesday morning course, three one-to-one mentoring sessions are also included in the programme fee of €250 which is highly subsidised by the Local Enterprise Office.
For full details on this programme and to book a place log onto
www.localenterprise.ie/laois
Places are limited so early booking is advisable. For enquiries about this programme please contact the Laois Business Support Unit in County Hall on 057 86 61800.
SEE ALSO – Here's your day-by-day guide to an action-packed Laois Heritage Week