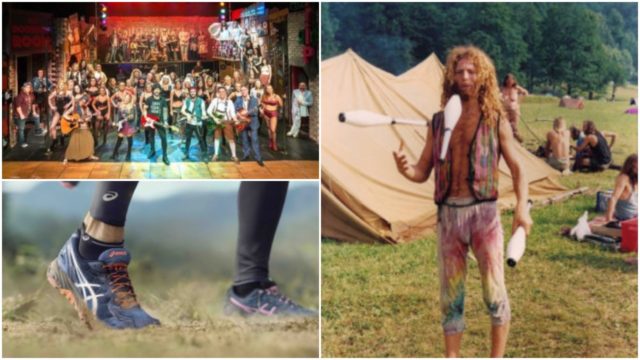 Brought to you in association with Laois Tourism 
Heritage Week is in full swing this weekend with lots to do around the county. It really is a great time to get out and explore Laois and get a better understanding of our history, traditions and our wildlife.   
The Bulfin Heritage Cycle gets underway on Friday with over a 100 cyclists taking to the roads of Laois for a two-day event.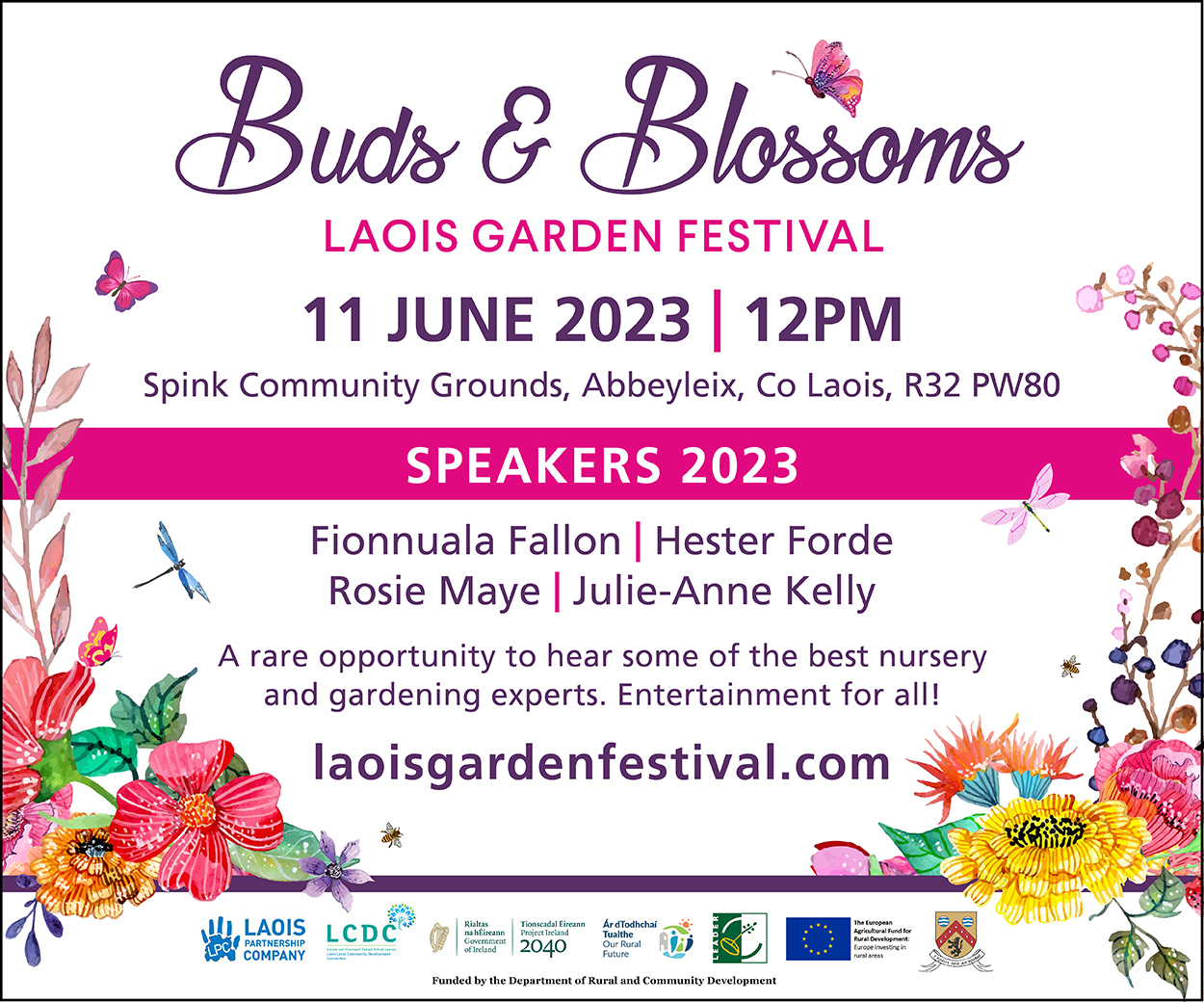 There's whiskey tasting in Ballybrittas and Portlaoise Musical Society hit the stage at the Dunamaise Arts Centre to name but a few.
It's the last weekend before the kids go back to school and once again there's so much to keep everyone entertained in Laois.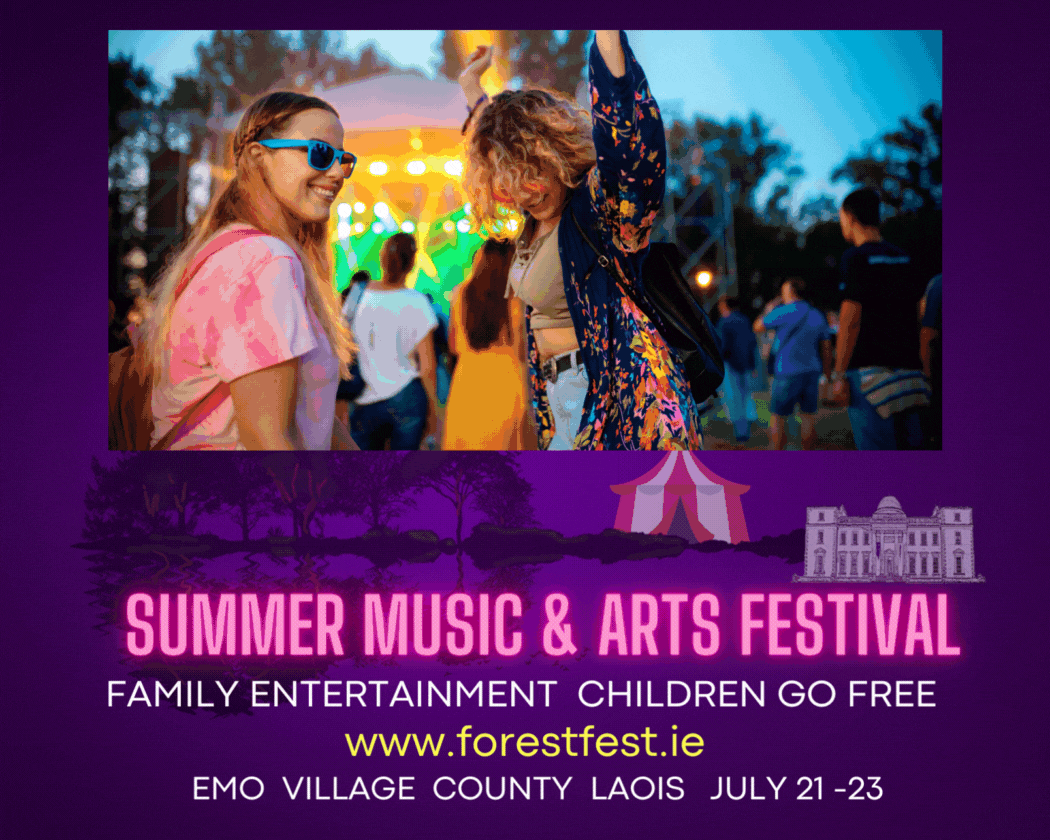 THURSDAY AUGUST 23
Slieve Bloom Walking Club Guided Walk
The Slieve Bloom Walking Club's next guided walk is the Nore River Guided Walk in Durrow.  This walk is a 9km Grade B walk and takes 2 hours. Meeting point is Castle Arms Hotel Durrow at 7pm.  €5 per walk or €20 annual membership. For more information see here.  
Tour of Landlord's Georgian House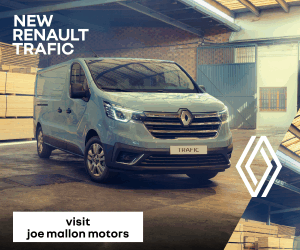 Mount St Anne's in Killenard are opening their doors so visitors can discover the tales of bygone days in the large estate. Why not take the free guided tour of the house and walled gardens built by Landlord Edward Randal Skeffington-Smith in 1820? Appreciate the beautiful architectural heritage which is part of the legacy of the great houses of Laois and learn how this once derelict stately home was restored and converted into a retreat and conference centre which welcomes local, national and international guests. Open from 10am to 4pm.  For more information call 057 862 6153 or visit here. 
Sharing Our Story of Dance
Sean Chistin in Ballyfin is known as a superb hub of Irish culture here is Laois.  This week, as part of Heritage Week, they share the story of dance by connecting Irish set dancers with a group of set dancers from Provence, France. Everyone is welcome to attend and take part. Dance instruction by Maureen Culleton each day, from 10am to 1.30pm with a break for tea, coffee and home made scones. Cost is €10 per day. For more information call 087 648 2038 or email here.
Tales of a Small Estate- Castlewood Organic Farm Durrow
Join Dominic and Alison – owners of Castlewood organic farm in Durrow  – for an informal talk about the people and stories of Castlewood through the ages while enjoying a stroll around the picturesque farm.  The farm shop and tea rooms will also be open to savour in their delights. Open from 3pm -5pm so pop in. For more information call 087 9694070.
The DNA Atlas of Ireland
Talk by Edmund Gilbert on the DNA Atlas of Ireland, a collaborative study of the historic DNA of the Irish population by the RCSI and the Genealogical Society of Ireland.  Are you a Gael, a Celt, a Viking or British? According to a new study, it may depend on where you live in Ireland. The first genetic map of the Irish reveals geographic clusters that reflect the impact of immigration, invasion, and plantation.   The event is free and runs from 6.30-8.00pm in Portlaoise Library. For more information call 057 8622333.
Cinema – Life's Story at the Foot of the Slieve Blooms
Join the Slieve Bloom Association in the Balcony Cinema, Mountmellick at 8.30pm for a viewing of, "Life's Story at the foot of the Slieve Blooms". A wonderful telling of life in times gone by at the foot of the historic Sleive Blooms.  Tickets only €5 and refreshments will be served.
Stradbally Hall in the 18th Century
A talk by Clair McDonald on the 18th century's profound impact on the landscape of the Cosby Estate, as viewed from the diverse perspectives of the owners, tenants, cartographers and visitors. Beginning in Stradbally Library at 7.00pm. For more information call 057 8641673  or email jshead@laoiscoco.ie
In Search of the Pine Marten Photography Exhibition & Talk   
This is a must for anyone with a love of nature or photography. Paul Lalor talks us through his five year photographic project at Lower Forest bog Mountmellick on the Pine Martin.  This amazing project led to Paul receiving Associateship from the Irish Photographic Federation. The artwork is on display in The Forum, Mountmellick with Paul's talk at 7.30pm. 
County Laois Swift Survey 2018
Join BirdWatch Ireland to hear the preliminary results of the 2018 Laois Swift Survey at 8pm in the Parish Centre, Portlaoise at 8pm. For more information call 057 915 1676 or email rwhelan@birdwatchireland.ie.
A Talk on Rathdaire House
Enjoy an architectural and historic appraisal of Rathadair House in Co. Laois by Mairtin D'Alton.  Beginning at 8pm in the Midlands Park Hotel. For more information call 086 210 2397 or email laoisheritagesociety@gmail.com.
Lea Castle Conservation Up date
The Lea Castle Conservation Project Working Group are delighted to give a public update on the work at 8pm in Portarlington Library.  For more information email info@leacastle.ie
FRIDAY AUGUST 24
Portlaoise Musical Society 20th Anniversary Concert
Dunmaise Arts Centre is the place to be for all musical lovers this Friday and Saturday night.  The Portlaoise Musical Society will perform all the favourites from the musicals include some local favourites from past shows.  Tickets are €20 or €50 for a family of four and are on sale at the Dunamaise Arts Centre. Show begins at 8pm on each evening. For more information see here. 
Bulfin Heritage Cycle
This really is an event that everyone can get involved with. Over 100 cyclists are taking to the roads of Laois for a two-day vintage cycle, detailing the history of Laois along the way with great food and banter.  There is still time to dust off your high Nellie and join in. The ticket includes all organised events, food (which this is an immense amount!) and camping for €125.
Even if cycling isn't your thing you can meet up with the cycle at their many stops to appreciate talks and pageants at local heritage sites.  Not to be missed is the pageant on the Rock of Dunamaise on Saturday morning when, along with Tarbert Heritage Society, the seven septs will be returned to Laois in spectacular style. Some day tickets are available at €40 for day. Event kicks off in Durrow Castle at 10.15am on Friday and finishes back in the Ashbrook Arms, Durrow Saturday with a banquet meal.  For more information see here. 
Sunset Guided Tour on The Rock of Dunamase
Missing out on Heritage Week events because of work? Join Trudy for a sunset guided tour of The Rock of Dunamase. The Rock is a wonderful place to explore and visited by locals daily but do you know about its past? Learn about the Kings, Knights and nobility who lived on one of the largest fortifications in Ireland.  Beginning at 6.30pm For more information call 087 792 3367 or email info@experiencinglaois.com
Whiskey Tasting Evening
Some fundraisers can be more pleasurable than others.  Lea Castle Conservation have really put together a great one.  This Friday at Clanmalire House Ballybrittas enjoy an evening of whiskey tasting.  Representatives of Irish Distillers will give a talk about some of their products and tasting will take place throughout the talk.  A light supper and traditional music will round off a lovely evening. Tickets are €25 and are available from Martin Whelehan, Central Stores Portarlington or email info@leacastle.ie for more details.
Smash Hits – Kavanagh's Bar & Venue
Celebrating all things 90's Smash Hits returns to Kavanangh's Bar & Venue for another night of musical nostalgia. These six-piece bands really get into the 90's era and are a firm favourite with the people of Laois. Tickets are €18 and doors open at 9.30pm For tickets see here. 
SATURDAY AUGUST 25
Cinema – Isle of Dogs Dunamaise Arts Centre
Not only is the Isle of Dogs a great movie but you get to meet the LSPCA puppies beforehand. This is cuteness overload. Beginning at 2pm and tickets are €3. 
Folklore and Fun Day
Come to Heritage House in Abbeyleix to create traditional crafts, learn old Irish playground games and hear ancient Irish stories and create your  own storyboards. It costs €5 per child and its suitable 6-12 year olds. Running from 12pm to 3pm. Find out more by calling 057 8731653 or emailing info@abbeyleixheritage.com
Clay Days – Earth Building Stories
Learn all about earth buildings, how they are built and see videos of beautiful earthen homes. Running in the Parish Centre, Portlaoise from 9am to 12 noon.  For more information call 083 108 9420 or email davelaois@gmail.com
"Sin a Bhfuil" Tunes and Stories Emo Court
2018 Siansa Gael linn finalists, "Sin a bhfuil" return to perform a selection of traditional music and share stories about the tunes in the stunning marble salon at Emo Court.  This event begins at 2pm and is a free event. For more information call 057 862 6573 or email emocourt@opw.ie.
Portlaoise Nature Walk
Family-friendly nature walk around Portlaoise taking in the esker, the Old Fort and other places of interest. Booking required. Children must be accompanied by an adult at all times. Dress for the weather.  Meet at the Parish Centre at 2pm. For more information call 087 774 1846 / info@laoisoutdooreducation.ie
A Return to the Rainbow Gathering
A family friendly gathering to mark the 25th anniversary of the European Rainbow Gathering in Ballyhuppahaun, Rosenallis in the summer of 1993, remembering the excitement, sharing stories (and photos) and reflecting on the environmental and educational values that remain valid today. Event runs from 4pm to 7pm in the The Hare's Corner, Mountmellick. For more information call 087 250 9663  or email jwhelan@communicateireland.ie
SUNDAY AUGUST 26
Something To Do Kids Event
Join Experiencing Laois for a unique afternoon that is sure to keep the kids entertained.  Enjoy a picnic, stroll and face painting and learn all about the Children of Lir in the tranquil setting of Grantstown Lake Ballacolla. Tickets are €10.50 per child and can be booked by calling 087 792 3367.
Céilí Mór Ballyfin 
An Sean Chistin hosts an Céilí Mór.  All dancers welcome and refreshments will be served. Entry is €10 and runs from 4pm to 6pm. For more information call 087 648 2038. 
'Bee Smart' – Pollinator Party
This family friendly event provides an opportunity for all ages to celebrate the life & work of honey bees & other native bees.  Join the mountrath Development Association in the Mountrath Amenity Area from 2pm -4.30pm. For more information call 087 773 3050 or email mountrathdevass@gmail.com.
Farm and Brewery Tour Ballykilcavan Farm
Hear the stories of Ballykilcavan, stradbally on a farm tour including a look at the new on-farm brewery.  Meet at the farm at 2pm. For more information call 086 348 4128 or email david@ballykilcavan.com.
Clogh Vintage Run
This Sunday is the annual vintage run for the Clogh Vintage Club.  Registeration is at Cloneen Hurling Club at 11am and the run commences at 12.  For more information contact Tom on 087 2130432.
If you would like to have something included in our What's On Guide email us on info@laoistoday.ie or call 057 8670722.
SEE ALSO – Major supermarket chain to open store at Electric Picnic