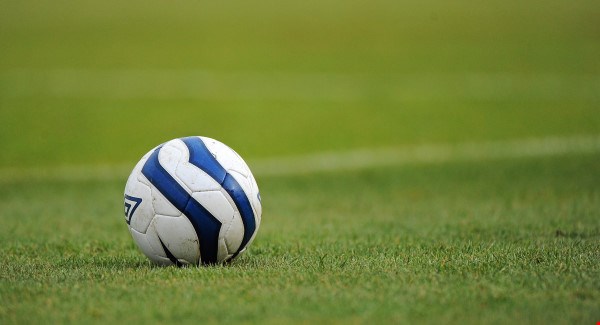 A number of clubs across the county continued their soccer campaigns this weekend where five out of six Laois clubs came up trumps.
Towerhill Rovers, Clonaslee Utd, Stradbally Town, Mountmellick Utd and Rosenallis were all on winning sides while O'Moore FC suffered a loss to Gentex.
Below we have all the weekends results.
CCFL DIVISION 1
Towerhill Rovers 3 Highfield Utd 0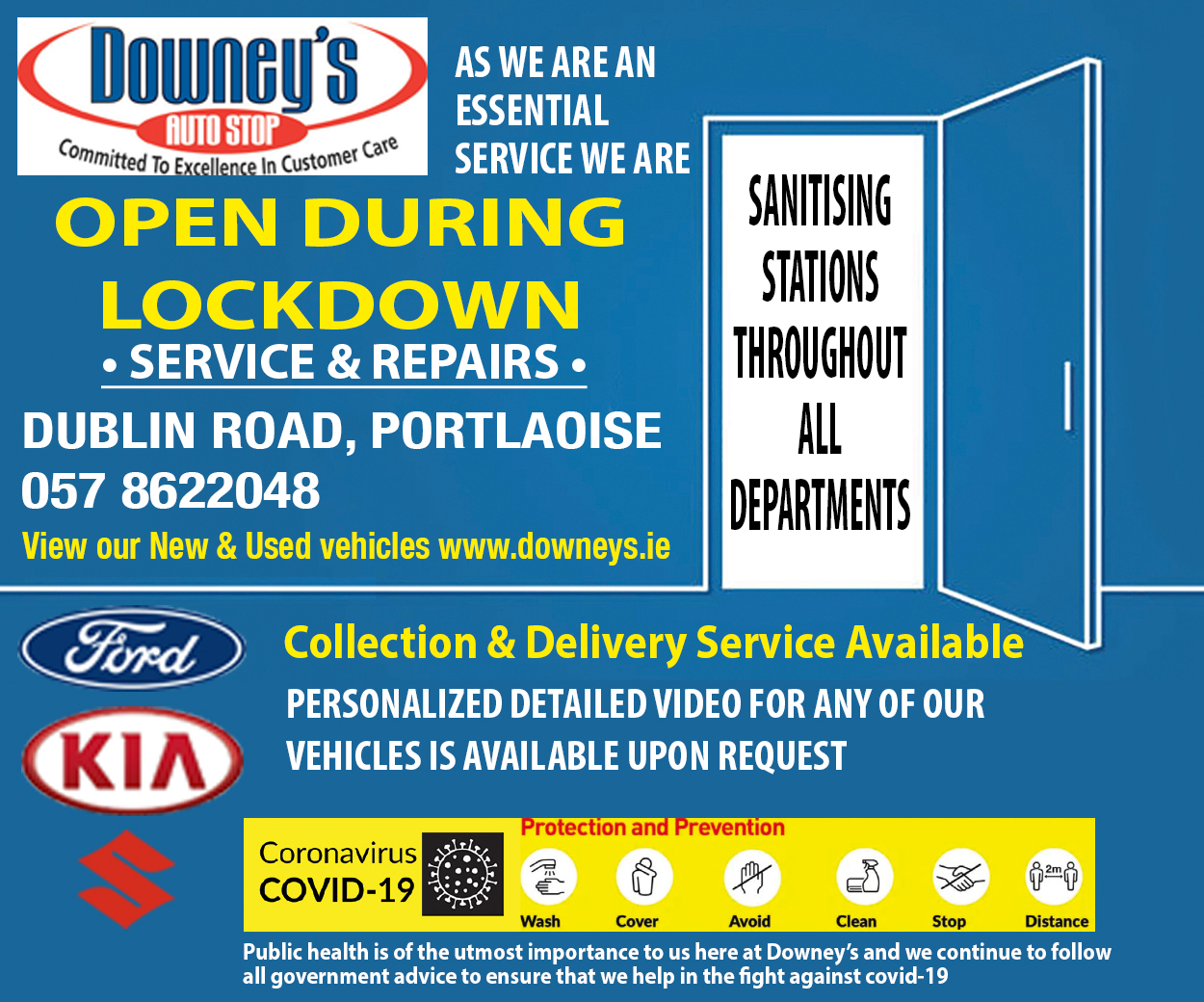 Towerhill Rovers pulled off a great win again Highfield United this morning despite only having a small panel of 13 players.
It was an important win for Towerhill as they beat the current league leaders of the competition.
The goals came from Paul Sutton in the first half and two second half goals from Darlington and Eoin Farrell.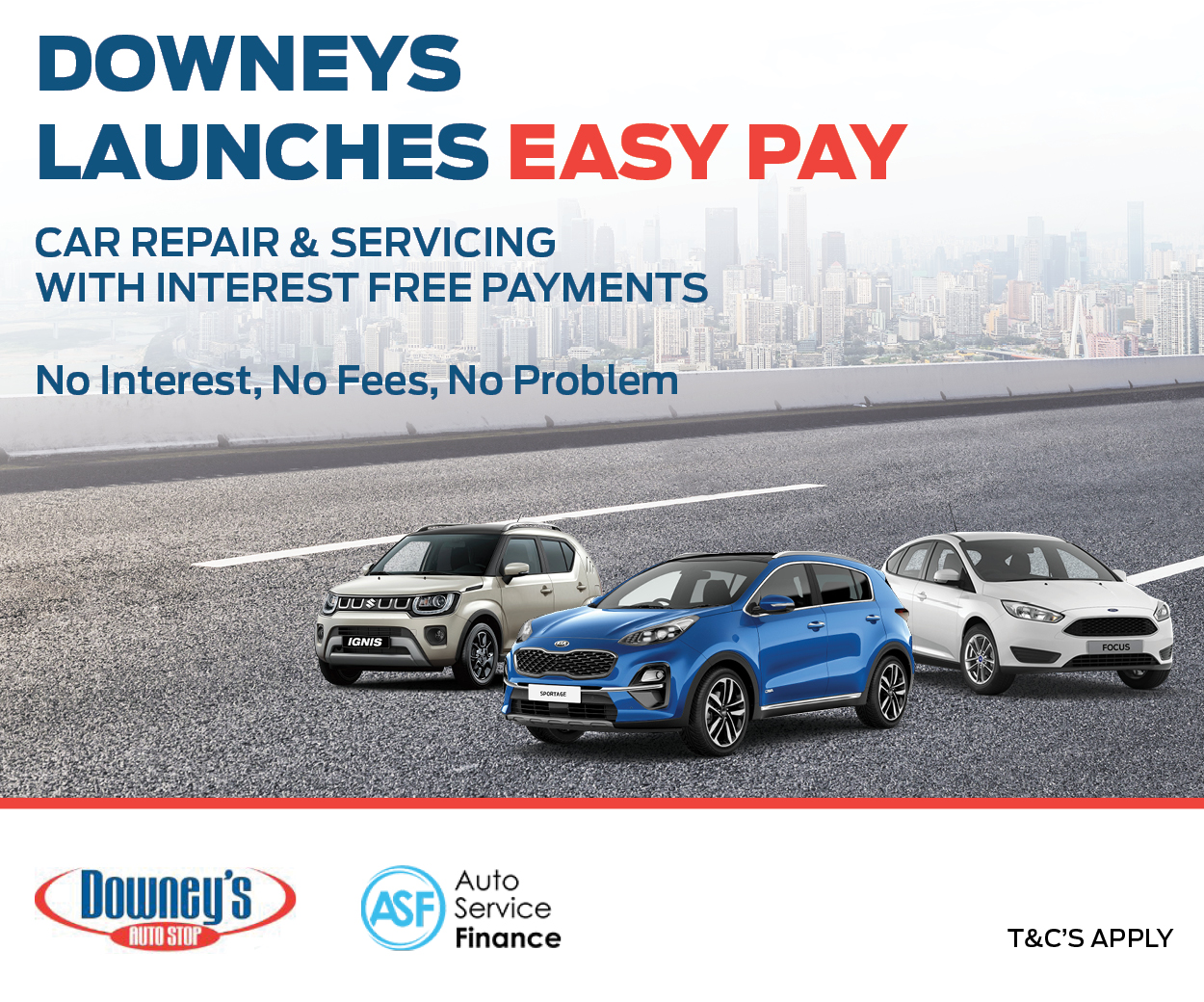 TOWERHILL ROVERS: Darragh Phelan, Kevin Sheehan, Jack Fennell, Aidan McGovern, Sean Mulhall, Ger King, David Leonard, Paul Sutton, Darlington, Nathan Carpenter, Emeka Subs: Hayden Delaney for Leonard, Eoin Farrell for Darlington.
---
Clonaslee Utd 2 Walsh Island Shamrocks 0
Another win of the day came from Clonaslee Utd when they faced Walsh Island Shamrocks this morning.
Clonaslee played against a strong breeze in the first half but kept Walsh Island quiet. They had a few missed chances in the first half leaving the half time score at 0-0.
The second half saw Clonaslee come to life scoring two goals from Sean Dunne within 5 minutes of each other. Strong defence and work from the side saw them back to winning ways.
CLONASLEE UTD: Seamus Rosney, Jack Owens, Jack Malone, John Rigney, PJ Fitzpatrick, Ger Reily, Diarmuid Conroy, Michael Hyland, Sean Dunne, Paddy Hyland, Niall Hogan Subs: Mark Doherty for Hogan
CCFL DIVISION 2
Stradbally Town 5 Moate Celtics 2
Stradbally Town claimed another win this morning when they welcomed Moate Celtic this morning where they secured their third league win of the season.
Stradbally went ahead after 3 minutes thanks to a goal from Jack Langton. The home side worked hard but despite their efforts could not convert a second goal and it was Moate who levelled the game after 20 minutes.
A super ball from Jody Dillon landed at the feet of Brendan Lawlor and into the back of the net to put Stradbally back ahead. Langton then scored his second goal of the game to make it 3-1.
The fourth goal was a result of hard work from Jody Dillon when he scored Stradbally's fourth goal of the game with 20 minutes remaining.
The fifth goal came from Barry Whelan to see Stradbally sail past the visitors.
STRADBALLY TOWN: Jack Langton, Colin Beale, Billy Murphy, Conor Brady, Podge Fitzpatrick, Jimmy Langton, Alan Delaney, Conor Delaney, Brendan Lawlor, Jack Langton, Jody Dillon. Subs: Joh Hayden, John Clancy, Ray Mullally, Damien Murphy, Barry Whelan, Ciaran O'Neill, Jake Byrne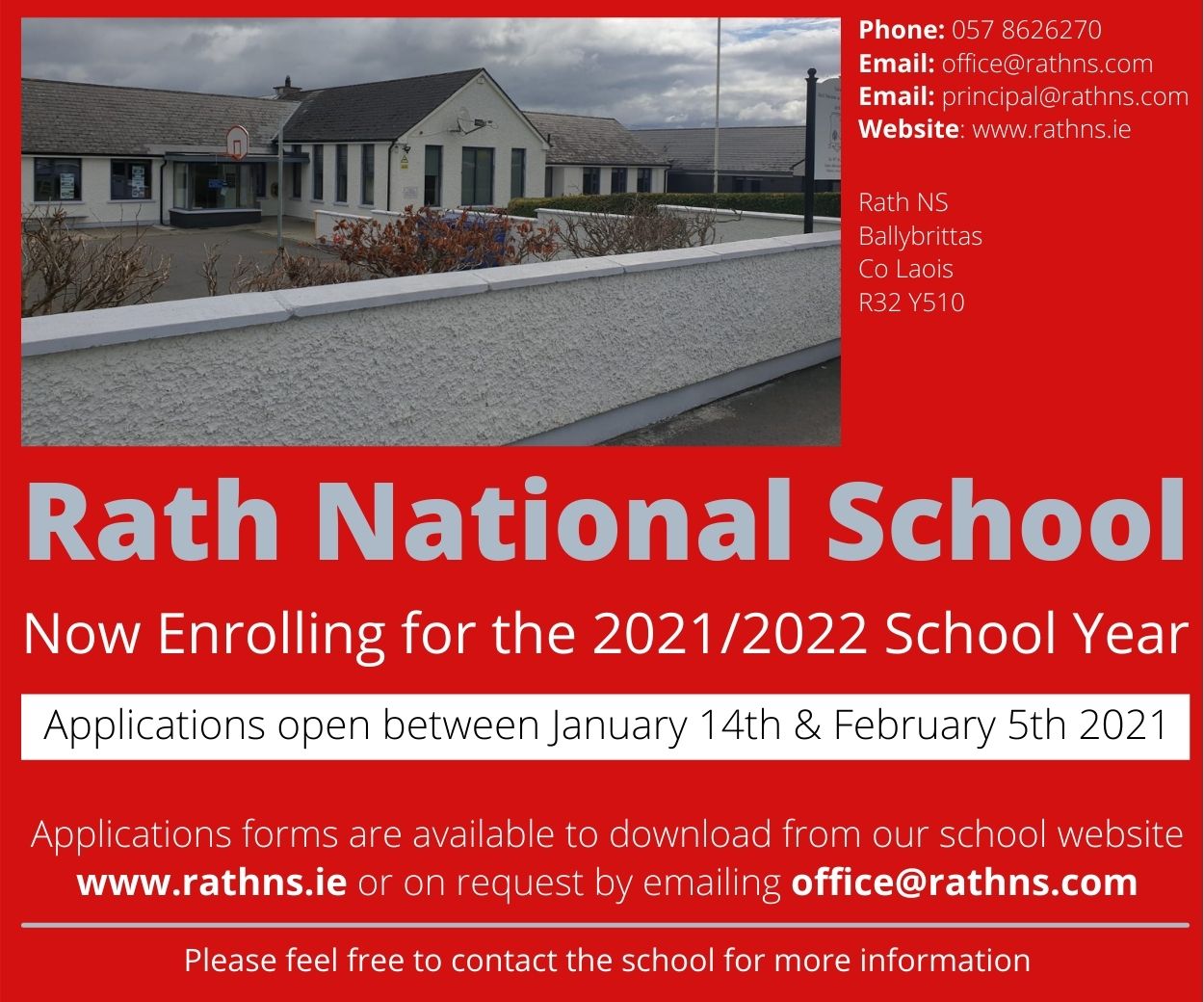 FAI Junior Cup Round 1
Mountmellick Utd 5 Ballymahon 1
Mountmellick Utd made the trip to Longford to face Ballymahon Saturday afternoon in their first round of the FAI Junior Cup where they proved too strong for the hosts.
Mountmellick were off to a strong start with the first goal coming from Eoghan O'Riordan who played well throughout the game.
It wasn't long before Ballymahon had the perfect response to level the game but it would be the Longford side's only goal as Mountmellick's Gary Donoher made sure his side was ahead at half time by finding the top corner of the host's net.
Mountmellick extended their lead just 10 minutes into the second half with a goal from Keith Ryan who evaded four would-be challengers to cap off a fine solo effort.
Three of the visitors second half goals came from a strong selection of players who were introduced throughout the game and two from Curtis Lee. Darren Strong and Eoghan O'Riordan put in good performances on the day.
MOUNTMELLICK UTD: Matsy Forde, Robbie Condron, Daniel O'Riordan, Philip Hibbits, Mark Goodwin, John Watchorne, Gary Donoher, Darren Strong, Eoghan O'Riordan, Robbie Hibbitts, Kieran Carroll Subs: Keith Ryan for P. Hibbitts, Brandon Cooper for Watchorne, Curtis Lee for Carroll.
RESULTS
Under 17 Premier Division
Portlaoise 4  Abbeyleix Ath 1
Under 17 Division 1
Clara Town 4 Horseleap Utd 3
Under 19 Division
Mullingar Ath 5 Temple Villa 1
Kinnegad Juniors 4 Tullamore Town 1
FAI Junior Cup Round 2
Ballymahon 1 Mountmellick Utd 5
Dynamoe Rooskey 1 Newbridge Hotspurs 5
Willow Park 3 Ballinahown 2
Monksland Utd 1 Clara Town 0
FC Killoe 0 Ashford Rovers 3
St Carthages Ath 3 Tulamore Town 2
Horseleap Utd 0 Mullingar Ath 2
LFA Junior Shield Round 1
Mountmellick Celtic 2 (5) River Valley Rangers 2 (4) penalties
Maryborough FC 1 Dingle Utd 2
BBC Utd 0 St Cormacs Ath 2
Tullaroan AFC 1 Derry Rovers 3
Division 1
Clonaslee Utd 2 Walsh Island Shamrocks 0
Highfieled Utd 0 Towerhill Rovers 3
Gaels Utd 3 UCL Harps 3
Camlin Utd 5 Grange Utd 3
Colmcille Celtic 2 Moydow FC 2
Division 2
O'Moore FC 0 Gentex FC 3
Stradbally Town 5 Moate Celtic 2
Division 3
Cloneygowan Celtic 0 Kinnegad Juniors 1
Division 4
Riverside FC 1 Monksland Utd 2
Rosenallis 2 Kenagh Utd 1
Womens Division
Mullingar Ath 0 Killeigh Ladies 6
Clara Town 0 Bealnamulla 3
SEE ALSO – Portlaoise at their ease as they see off St Joseph's to book final place again