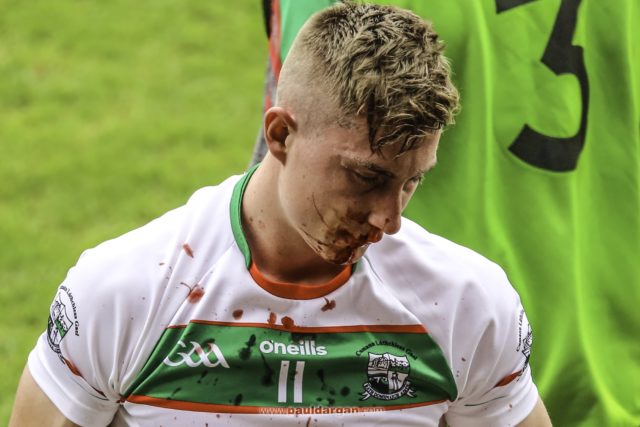 Laois hurling captain and Rathdowney-Errill hurler Ross King has given his first interview since the county final defeat to Camross.
King was forced off just before half time after an incident left him with a severe facial injury.
And now King has sat down with The Times Ireland for a one-on-one interview with columnist and fellow Rathdowney man Shane Keegan.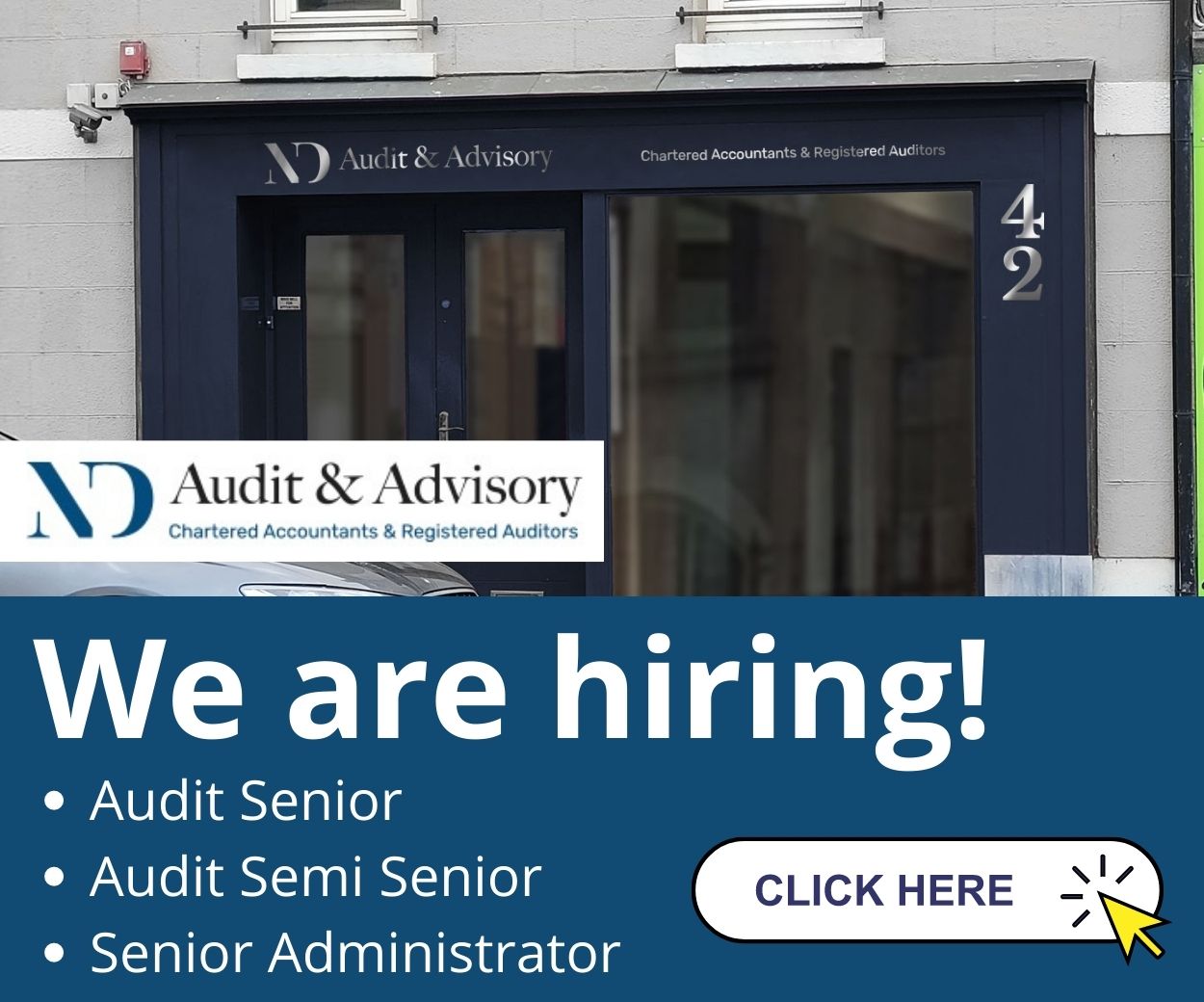 The former Galway Utd and Wexford Youths soccer boss Keegan managed Ross at underage level and in the piece describes himself as a friend of the Laois hurling captain. Keegan has been writing for the Times since he finished with Galway earlier this year.
The article is a massive question and answer interview, spanning over two full pages and reaching over 3,500 words. It is also promoted on both the front and back of the newspaper.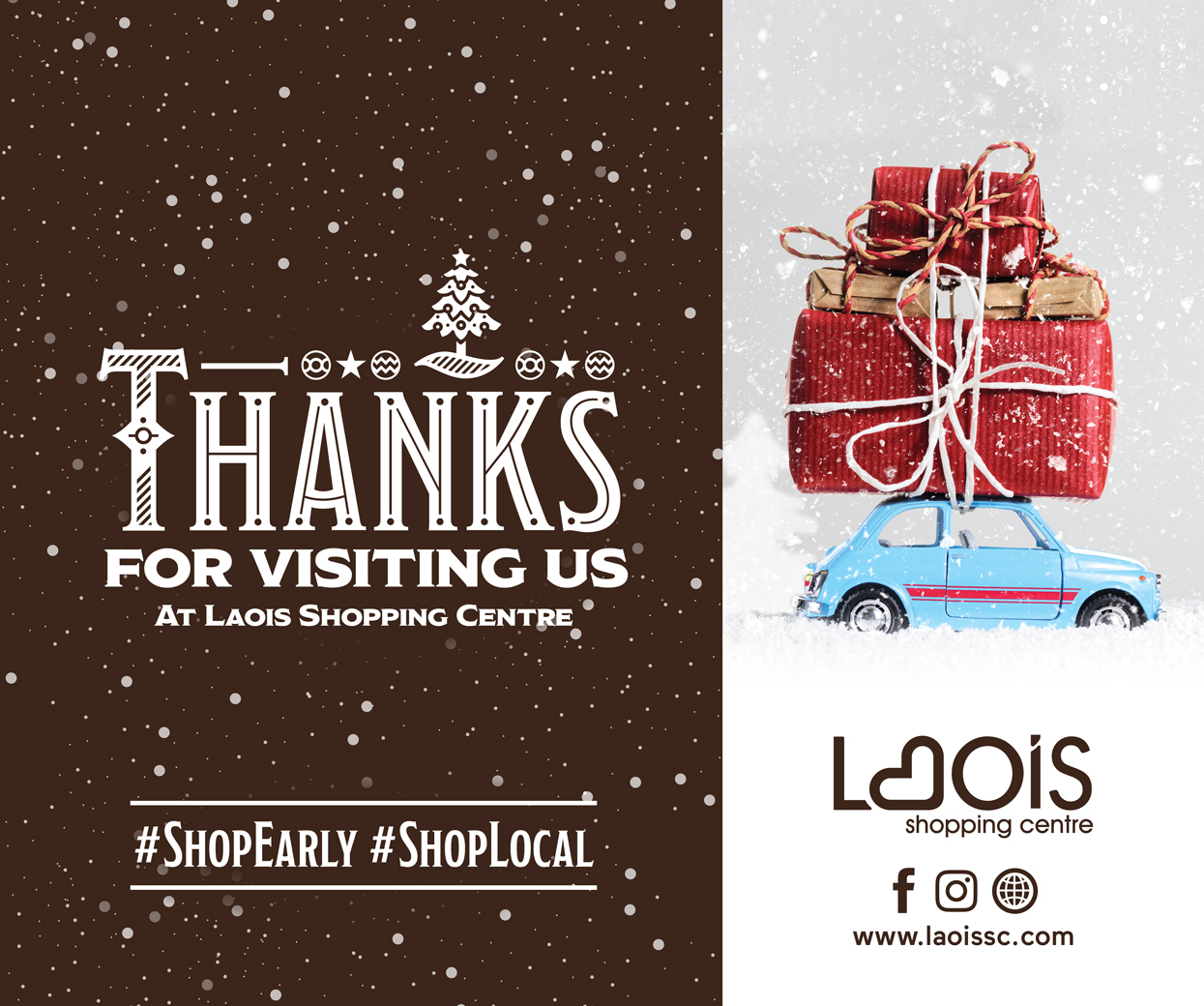 In it, King details the extent of the damage done to his mouth, the effect it has had on his parents, himself and his family.
Ross revealed how he lost a stone in the aftermath of the injury as he could not eat properly, documented how the cost of fixing his teeth will reach €5,000 and his memory of the incident itself.
On whether he believes the action that left him requiring stitches for a cut to his lip was an accident or intentional, King is definite.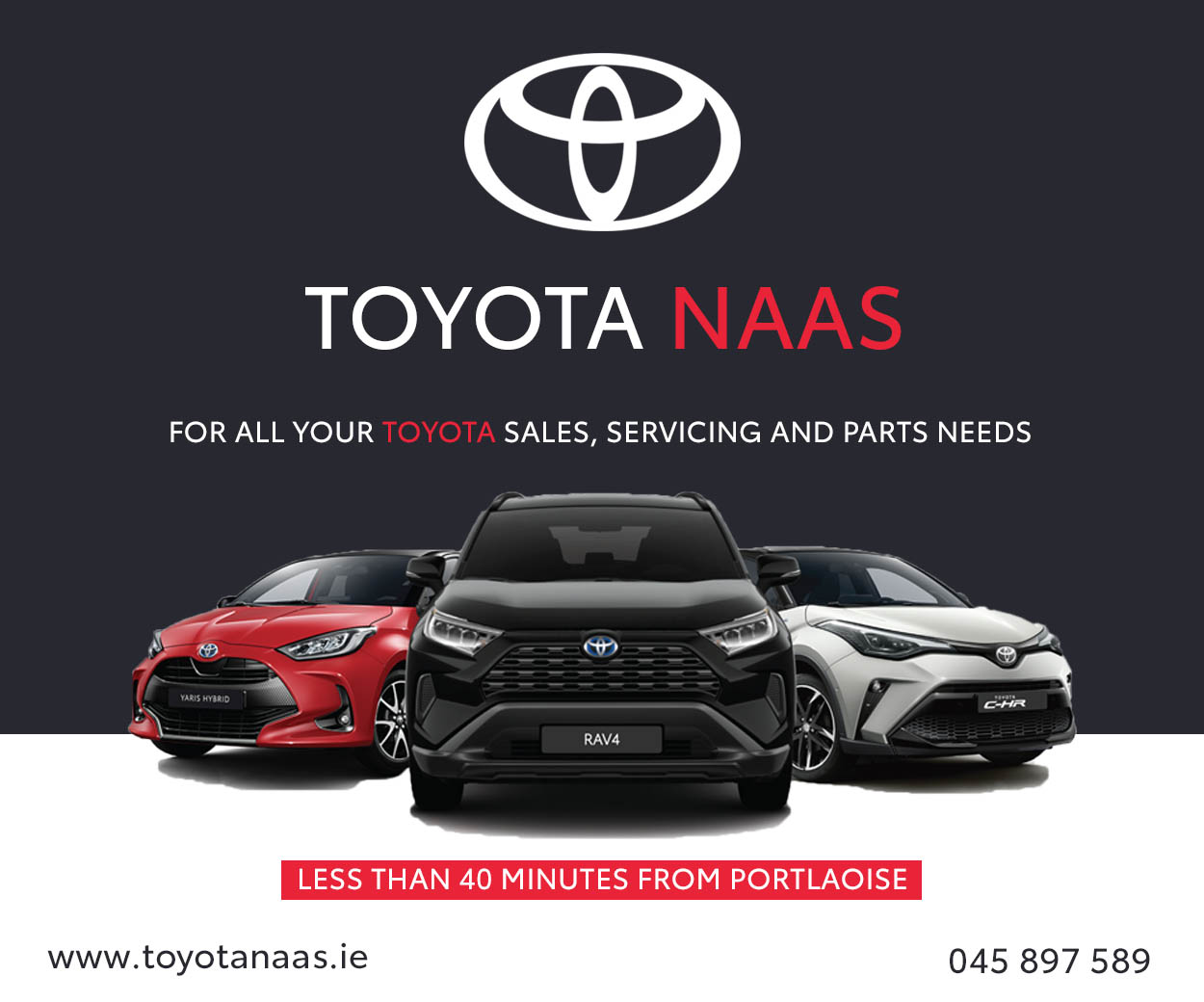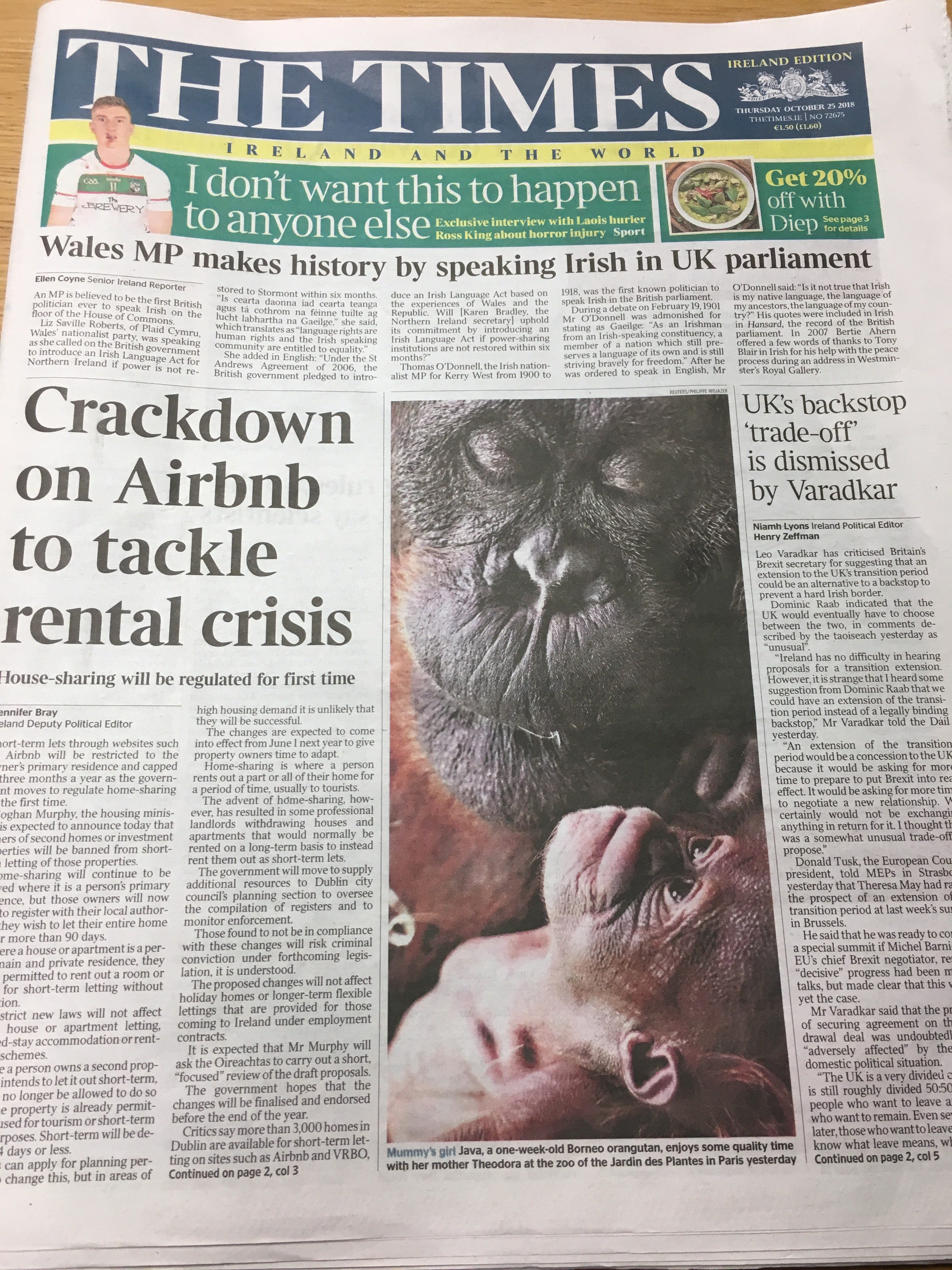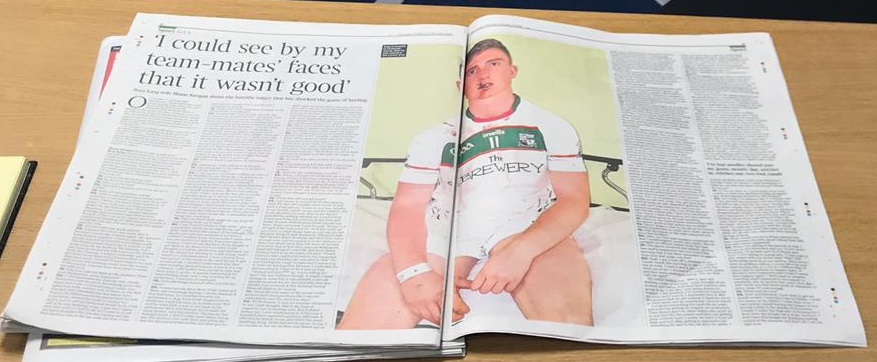 He said: "I can remember the lead-up very clearly. There was a bit of a ruck developing under the stand and I saw a Camross player make two ridiculous pulls, neither one of them on the ball.
"The pull that infuriated me was when John Purcell had the ball in his hand, twisted his body to escape the tackle and he got an awful belt in the back of his calf as he was spinning away. I just don't agree with that kind of stuff at all. So I went in to hit the lad a shoulder.
"He saw me coming and his first reaction was to hit me with the butt of his hurl into my mouth. That's exactly how I remember it anyway."
Keegan asks King if he believed the blow to be intentional and he replied: "Absolutely. I can still see it in his face."
The Laois captain said that he has been contacted by some individuals from Camross – and received a letter from one club member – but that there has been no official contact from the club.
He also spoke about how the images which emerged on social media of players from Camross appearing to mock his injury made him feel.
He said: "To be honest, it was no surprise whatsoever to me. I just thought, this is the type of character you're dealing with. But it didn't bother me, I was emotionless to it because I wouldn't have expected anything different.
"It affected my family more, and that's the more upsetting thing. With this whole injury, to me, I can handle it, but my mother and father are so upset over it and that's the worst part.
"In terms of the social media side of it, I was actually happy it came out because it just highlighted and reinforced my feelings.
"There are some bad characters and sometimes they're highlighted on the field. Then when they are exposed to beer they show themselves as being fools."
And King also told how the decision to lift the ban imposed on a Camross player for the incident has left him questioning whether he will hurl for Laois again or not.
He said: "I've given everything for Laois for six years and now I'm getting no respect, no protection.
"I can't imagine my life without hurling. It's all I do, it's all I want to do. I want to be up in the field practising frees and shots. I live it, I love it. It's all I've wanted since I was young. But where do I go from here?
"I can't picture myself having the hunger to run around a field in the middle of November. Usually I really like that side of training but I don't have the hunger for it at the moment.
"I don't have the hunger for anything hurling related at the moment and that's all I can say right now."
You can read the full interview in the paper or on the Times Ireland website.
You can subscribe to the paper online where you will be given free access to two articles per day.
SEE ALSO – Ballyroan fundraiser this weekend little Mary Claire