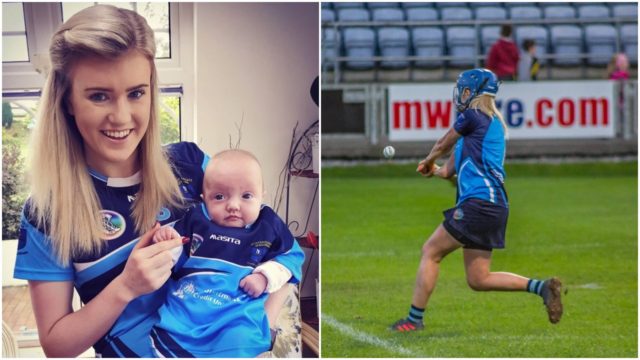 Becky Williams has been involved with O'Moores since their first ever county final win in 2007 –  at the U12 grade.
Since then, the Mountmellick native has immersed herself in O'Moores, Sarsfields ad Laois camogie – along with sisters Ruth and Rachel (who is now teaching in Abu Dhabi).
Most recently, Becky has taken up the position of goalkeeper for Dermot McGill's side, with her steadiness and ease on the ball making her a natural under pressure in the last line of defence.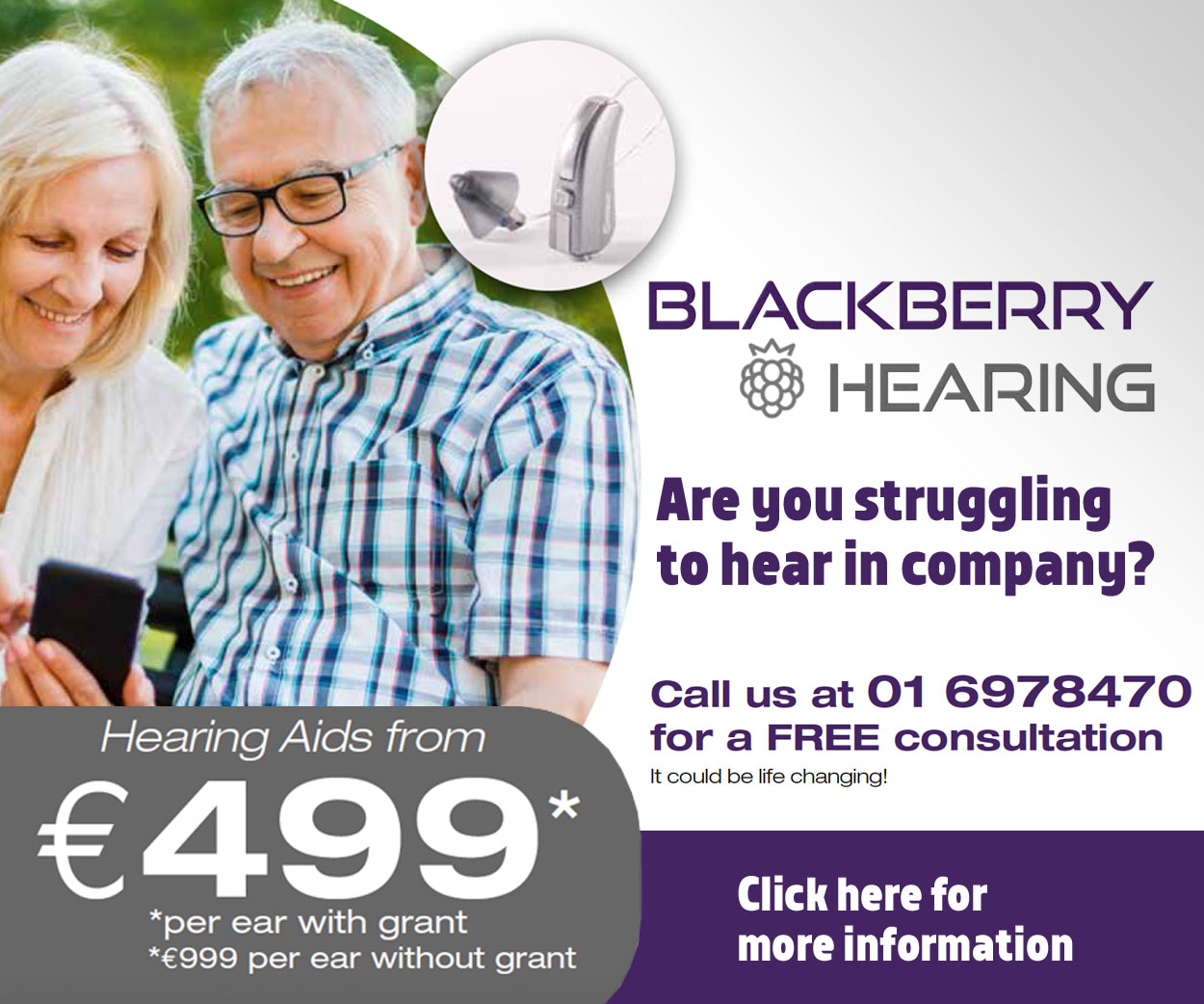 We spoke to Becky about her club, pulling on tyres in Acragar and completing five years at minor level without ever losing a game.
1. What's your earliest camogie memory?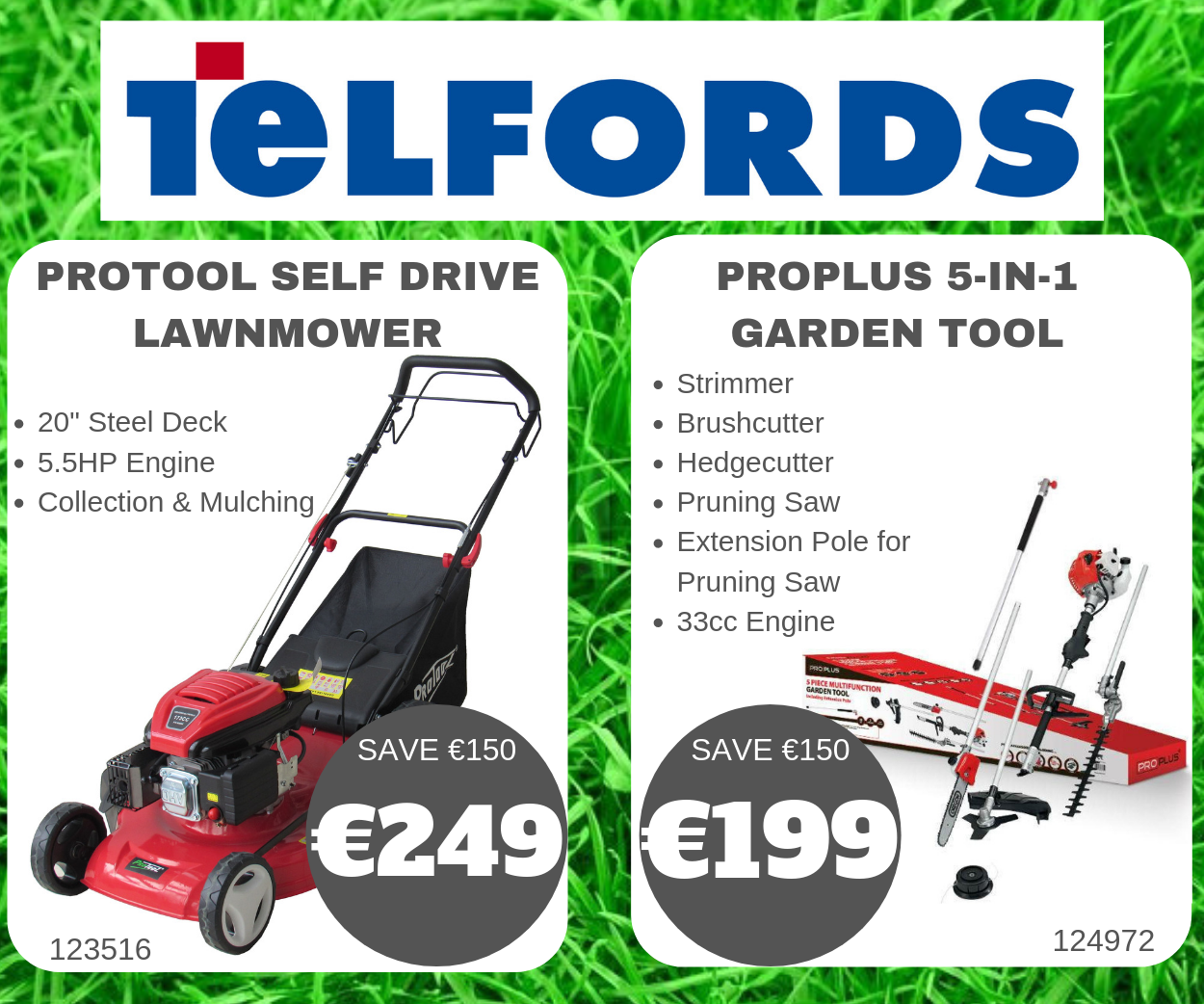 My earliest camogie memory is going across to Mountmellick GAA with my sister Ruth to train with the u8 boys team under Mick McDermott pulling hard on the tyres laid out across the bottom pitch. I think we were the only 2 girls there at the time but it didn't bother us one bit.
2. Can you tell us a bit about the club?
O'Moores was formed in 2003 when Camogie in North Laois was in trouble with clubs in Mountmellick, Ballyfin and Clonaslee struggling for players. It was decided to join forces and bring together the 3 clubs aswell as players from Rosenallis, The Rock and surrounding areas.
In that first year we fielded u14, u16 and an adult team and have grown from strength to strength to field teams in every age group since. The first county title was won in 2007 at U12 level and since then we've seen success year on year.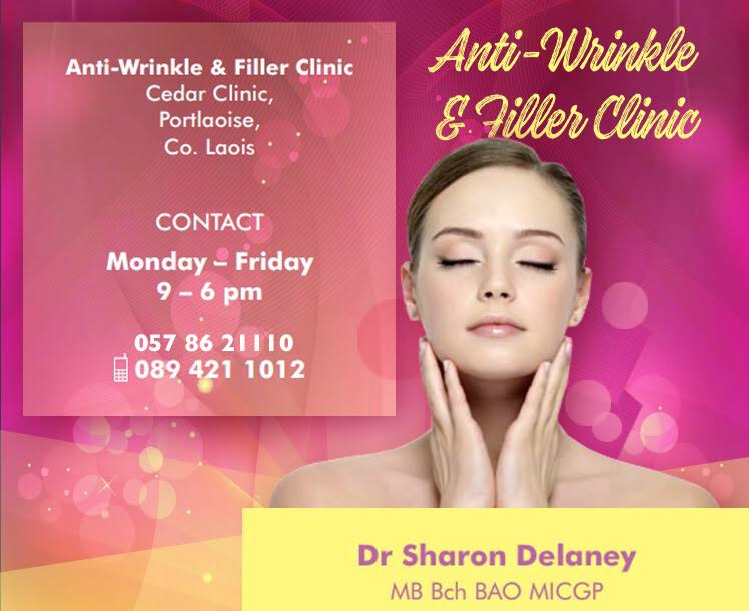 3. What are the facilities like?
We would not have achieved the success we have over the years without the co-operation of the local GAA clubs. Mountmellick, Ballyfin, Rosenallis, The Rock and Clonaslee have all provided training facilities and venues for matches and support us in our fundraising efforts. We are very lucky to have the use of the fantastic facilities of these clubs.
4. Can you remember the first time you went to compete with the club?
I can't quite remember the first game however I do remember our first victory. In 2007 I was part of the O'Moores U12 panel who won the club's first ever county championship since it's formation, beating Camross on a scoreline of 3-2 to 1-0. This started off our winning ways and I've been lucky enough to share success with alot of that 2007 panel through the years.
5. What is your favourite memory while being involved?
One of my favourite memories with O'Moores is our Feile campaign in the Laois-Offaly Feile of 2009. We had a hugely talented bunch of girls but unfortunately just fell short in the All Ireland Final in O'Connor Park losing by 2 points to St Brenda's of Armagh after losing some key players to injury. The whole experience was amazing and getting to play in a big pitch like O'Connor Park was huge for us at the time.
There is however one memory to top that by a mile and that is winning the Senior Championship County Final in 2016. We had been gaining momentum through the years as a senior panel but falling short at the final hurdle until it all came together on the 2nd of October 2016 over in Abbeyleix. I've never seen a team work as hard for each other as we did that day. Nothing beats that winning feeling with an incredible bunch of girls including 2 of my sisters and seeing what it meant to all the families and supporters around us who are constantly cheering us on every step of the way.
6. Did you enjoy much success in the underage grade?
I was very fortunate to have been a part of an O'Moores team who won championships in every age group all the way up. Our winning streak began in 2007 at U12 and was followed by u14 victories 2008 & 2009, u16 2011 & 2012, minor 2011-2015. I was also given the privilege of captaining our u16 team to Leinster victory in 2011.
In my five years playing minor camogie we never lost a game, winning five consecutive minor county titles from 2011-2015 and amazingly won five consecutive football county titles the same years playing for Sarsfields alongside a lot of the same girls.
7. Who did you look up to in the club when you were younger?
In 2006 Laois got to the Junior Shield All Ireland Final against Armagh with 4 O'Moores players on the panel, two sets of sisters, Caitriona and Elaine Downey and Amy and Lynn O'Callaghan.
As an U12 player at the time they were the people who's footsteps I wanted to follow in, representing their club and county.
I have since been lucky enough to win a senior county title playing alongside all 4 of these girls in 2016 and 2018.
8. What young player in your club would you say is one to watch out for?
Our underage teams are continuing to bring success to the club with our u14s having an incredible year this year being crowned 2018 Feile champions.
There is unbelievable talent throughout their squad but one player in particular I can see being unstoppable is Amy McKane. She's an incredibly skillful player always willing to put in the hard work covering serious ground in every game. Definitely one to watch!
9. If you could do anything to improve the club, what would it be?
We are always looking to get as many parents involved in the club as possible to help us to continue to grow. A lot of our senior girls hold positions in our club committee which can often bring a lot of extra work on players. To get more parents involved across the board would be a huge boost to us.
10. What's the best and worst thing about being involved?
The best thing has to be the friendships you build with the girls you play alongside. With a lot of us being dual players we see each other more than our own families a lot of the time but the craic we have is endless.
The worst thing is probably the amount of commitment it involves. From county to club involvement you can be playing all year round with no breaks so social lives without doubt take a hit. However all the missed events, lack of holidays and nights in are definitely worth it for that winning feeling.
O'Moores take on Young Irelands Gowran of Kilkenny in the Leinster intermediate semi-final in Rosenallis on Sunday, October 28, at 2pm.
SEE ALSO – Well-known Laois family set to take part in popular TV show