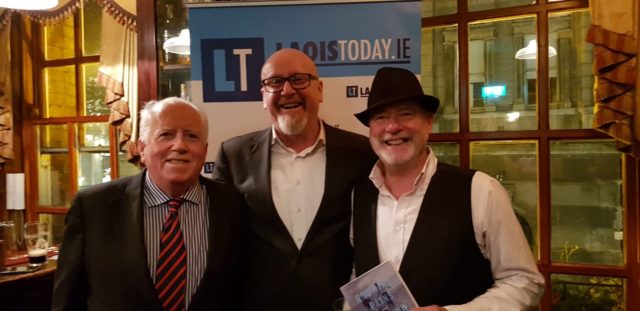 Growing Pains and Growing Up the new book by John Whelan and published by LaoisToday is continuing to enchant, entertain and earn high praise.
The Dublin launch of the book spanning a career of forty years drew a full house in the hallowed halls of The Palace Bar on Fleet Street last night. The turnout all the more impressive as there were no fewer than four major book launches around the city last night.
The Palace Bar with as much print as pints in its bloodline has for generations been a popular haunt with journalists and writers with Brendan Behan, Con Houlihan, Patrick Kavanagh and the legendary Irish Times Editor, RM Smyllie among its salubrious clientele, was the pitch perfect venue for the launch of the journalistic memoir.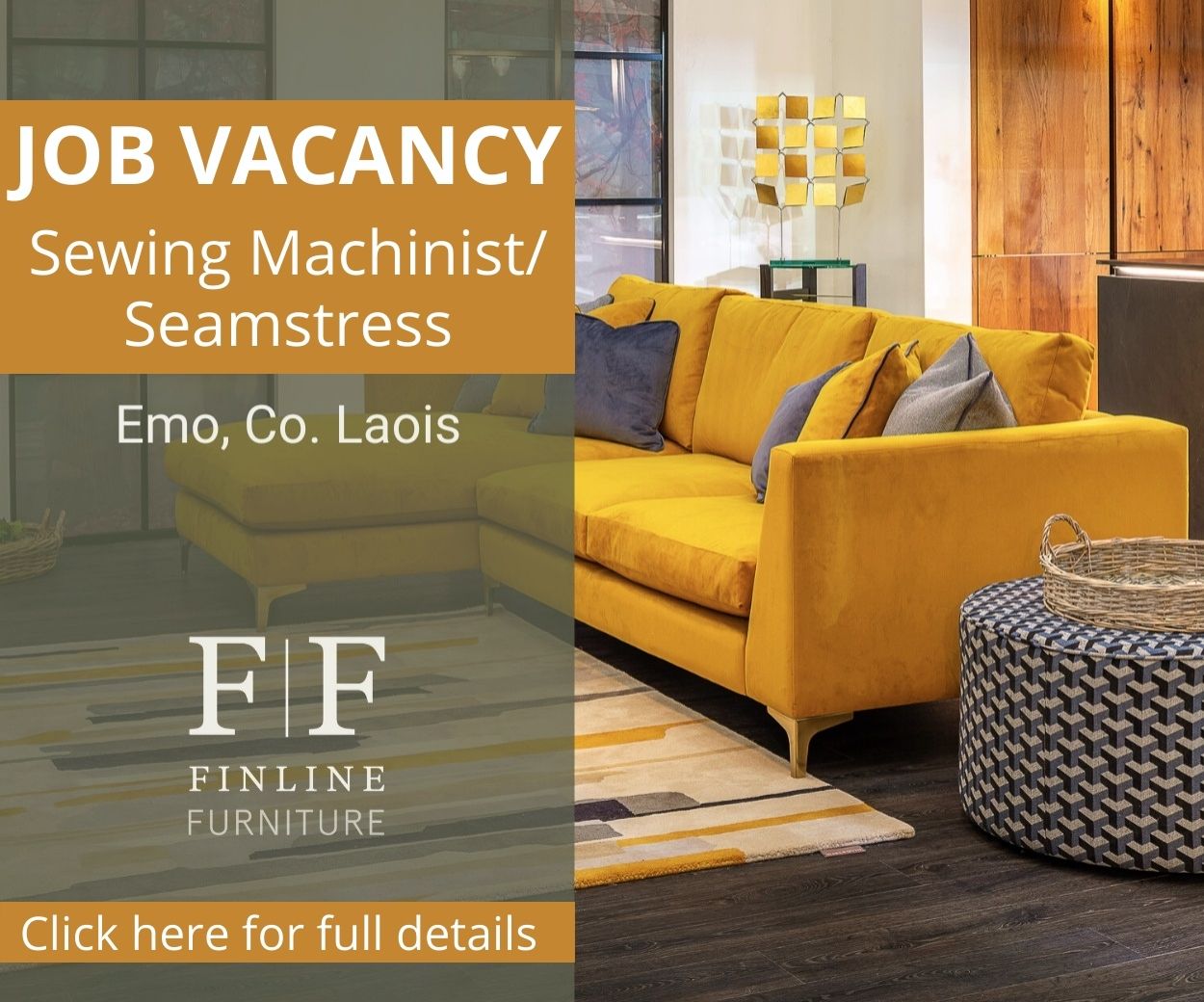 What John Whelan himself likes to refer to as an interesting cross-pollination of social circles was very much in evidence as there was a broad spectrum of media, legal, artistic and political sorts present to celebrate the occasion.
It was a lively affair with lots of conversations bouncing back and forth, at the reception hosted by The Wicklow Wolf Brewing Company. This too saw another Laois connection as Wicklow Wolf was founded and owned by Mountmellick man Quincey Fennelly who brewed up a batch of The Wolf of Fleet Street craft beer especially for the event.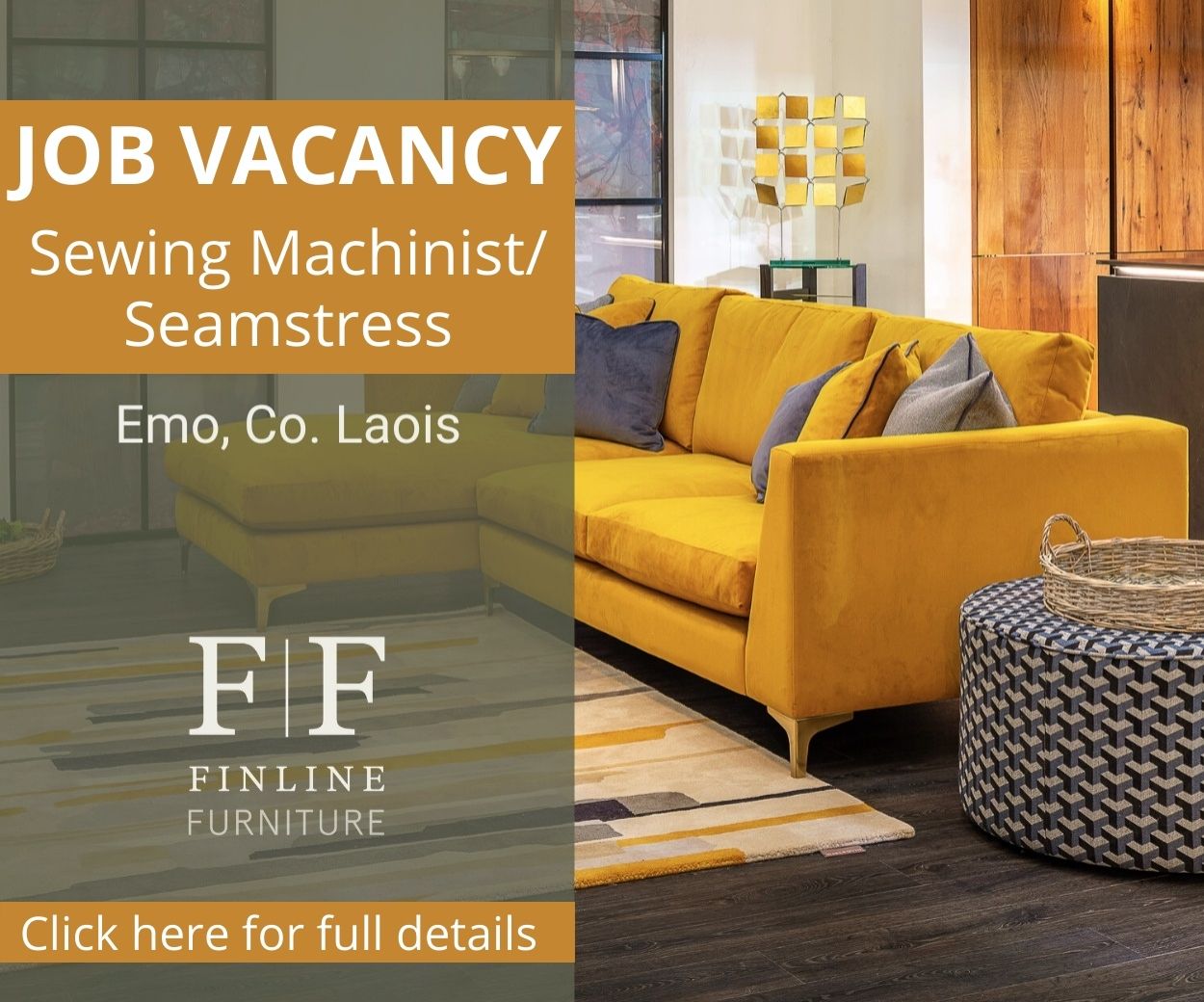 LaoisToday's Steven Miller spoke of his long association with John Whelan dating back to their days in the Leinster Express and the underlying values that they shared in quality journalism – "just because it is local doesn't mean that it can't be of the highest quality and standard," insisted the LaoisToday proprietor.
This was a theme taken up by renowned author, poet and critic, Dermot Bolger when he officially launched the book in the Dunamaise Arts Centre last weekend.
"Books of journalism like this are vital because while in thirty years' time somebody may wish to read an historian like Diarmaid Ferriter when wishing to get a sense of the history of a time and place, but journalists like John Whelan and books like this are the sources they will need to turn to if they wish to get a sense of the pulse of life in the times and the places that he writes about, because no writing is more contemporaneous than journalism and no journalism is more contemporaneous and immediate than local journalism, which deals with the here and the now.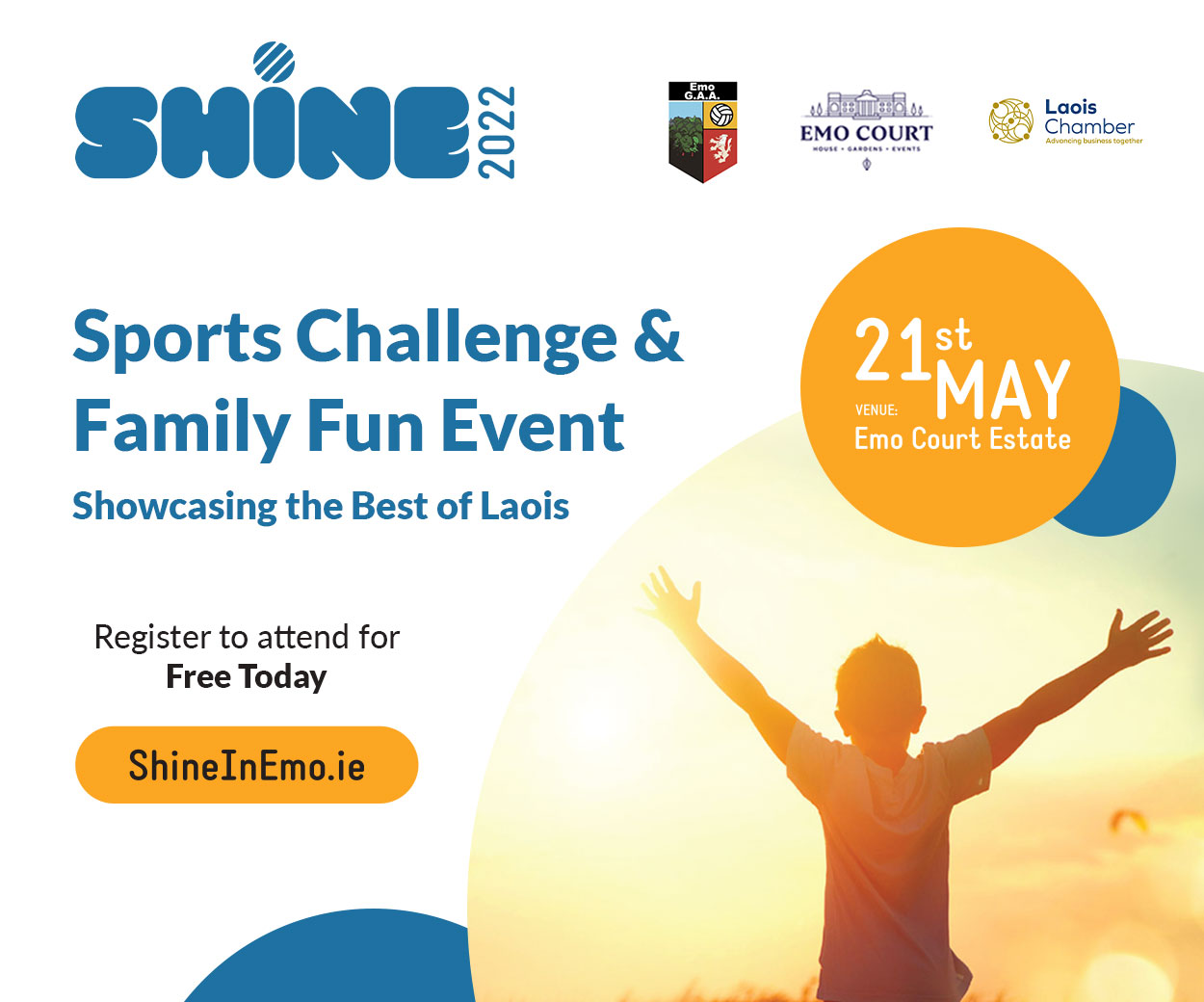 "Nothing sharpens the mind like a deadline and throughout this book there is a sharp and keen mind at work. One that is reflecting on current events in Portlaoise and Laois as they happen but is also able to neatly place them in a wider national context. I love his summing up of the totality of the life of a politician who died in 'Three Elections and a Funeral.' I love how his childhood memories filter through the book, along with memories of his father – a staunch community activist and member of the Defence Forces, stationed in the Curragh, who served with the UN in the Congo when that was one dangerous posting.
"I love his obvious love for the people he is writing about and writing for: an audience that he must have met a dozen times every day because in local journalism there is no space for ivory towers.
"I love his tribute to a local press photographer, Jim Yorke, who took him under his wing when John joined the Leinster Express at just seventeen. I love his linguistic dexterity in deftly switching an initially sardonic piece about the moving statues in Ballinspittle in 1985 into a deeply angry and passionate piece about the tragedy of how so many young Irish people have more chance of qualifying for the old age pension than qualifying for a mortgage in the present housing crises where governments have abdicated responsibility.
"John Whelan can be funny and nostalgic, but he can also be angry because, as this book – and indeed his career as a journalist, editor and senator shows – he is a man who deeply cares."
High praise indeed for John Whelan from the authoritative and highly regarded Dermot Bolger. Whelan himself is the first to acknowledge that the book would not have come about at all without the support of Steven Miller and LaoisToday; Martin Connolly of Print Central and Gavin Cowley the multi-talented designer. "The book is worth having for its print, design and production values alone," insists the author.
Such sentiments were echoed by Richard Moore, former Irish Press News Editor and government advisor, at the Dublin launch when he described the book "as a cracking good read, lively and highly entertaining, spanning a wide range of topics from music, to politics, religion and the environment. John Whelan knows how to tell a good yarn."
For those interested, John Whelan will be reading and in conversation with award-winning broadcaster Ann-Marie Kelly from Midlands Radio, in The Walled Garden at The Pantry Café on Main Street, Portlaoise this Friday evening, November 16th from 6pm. Admission is free and everyone is welcome.
Meanwhile you can get your copy of 'Growing Pains and Growing Up' for €12.50 in All Books, Lyster Square; the Nook and Cranny Gift Shop on Main Street and at the Parish Centre.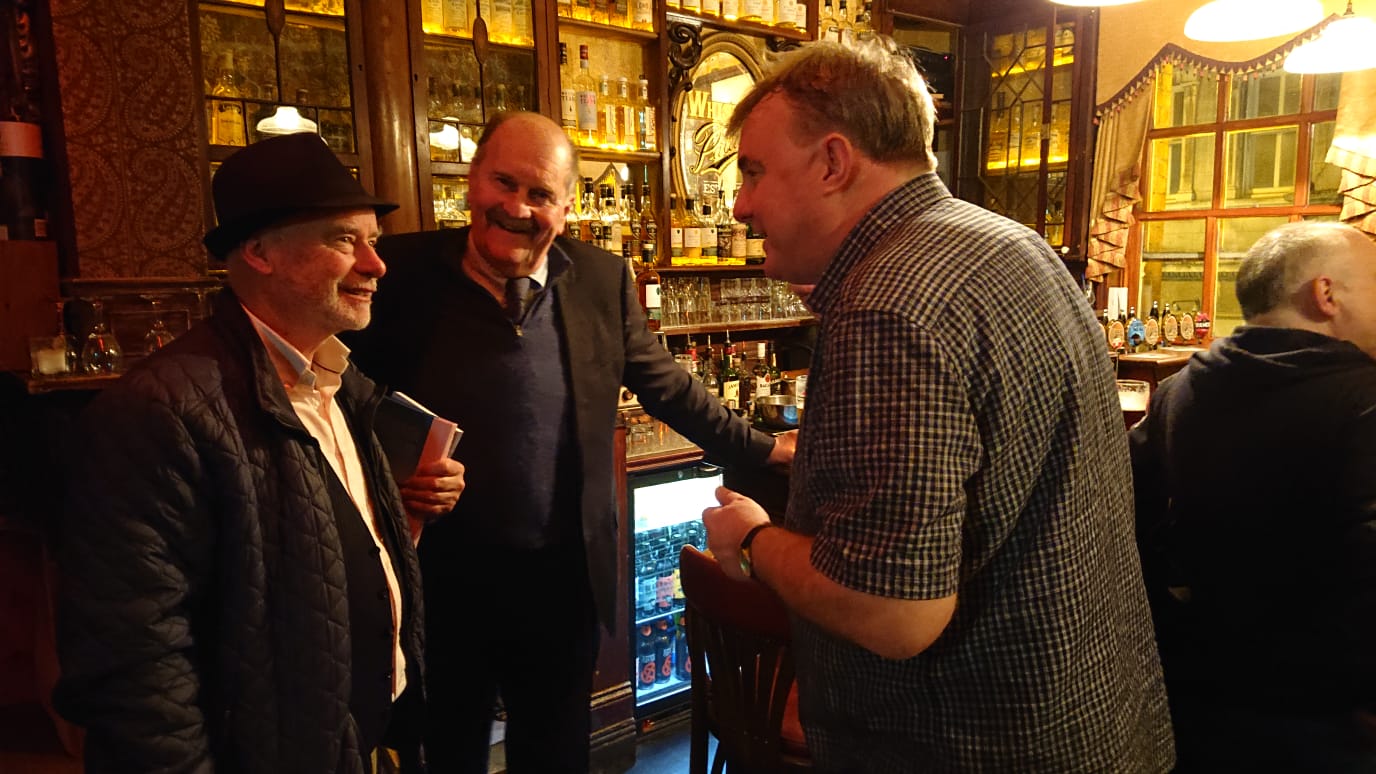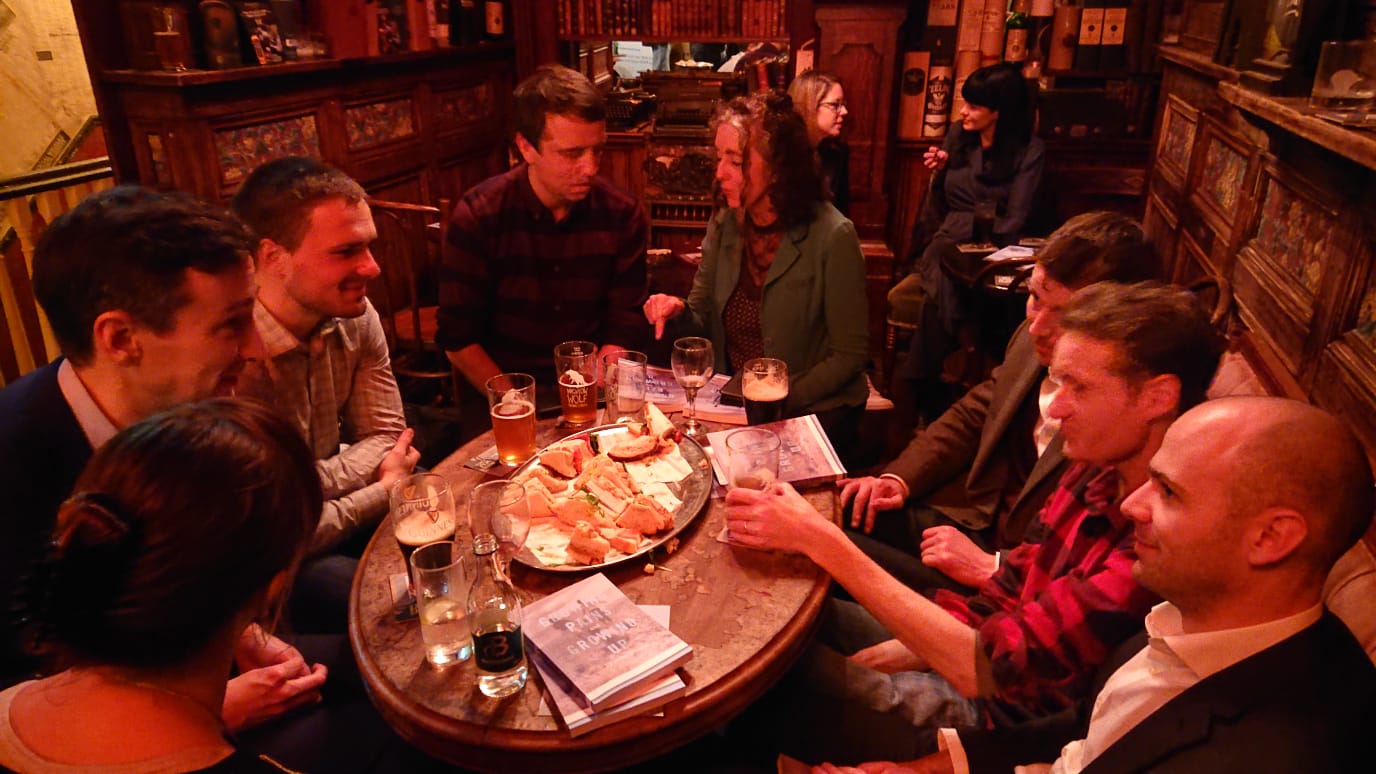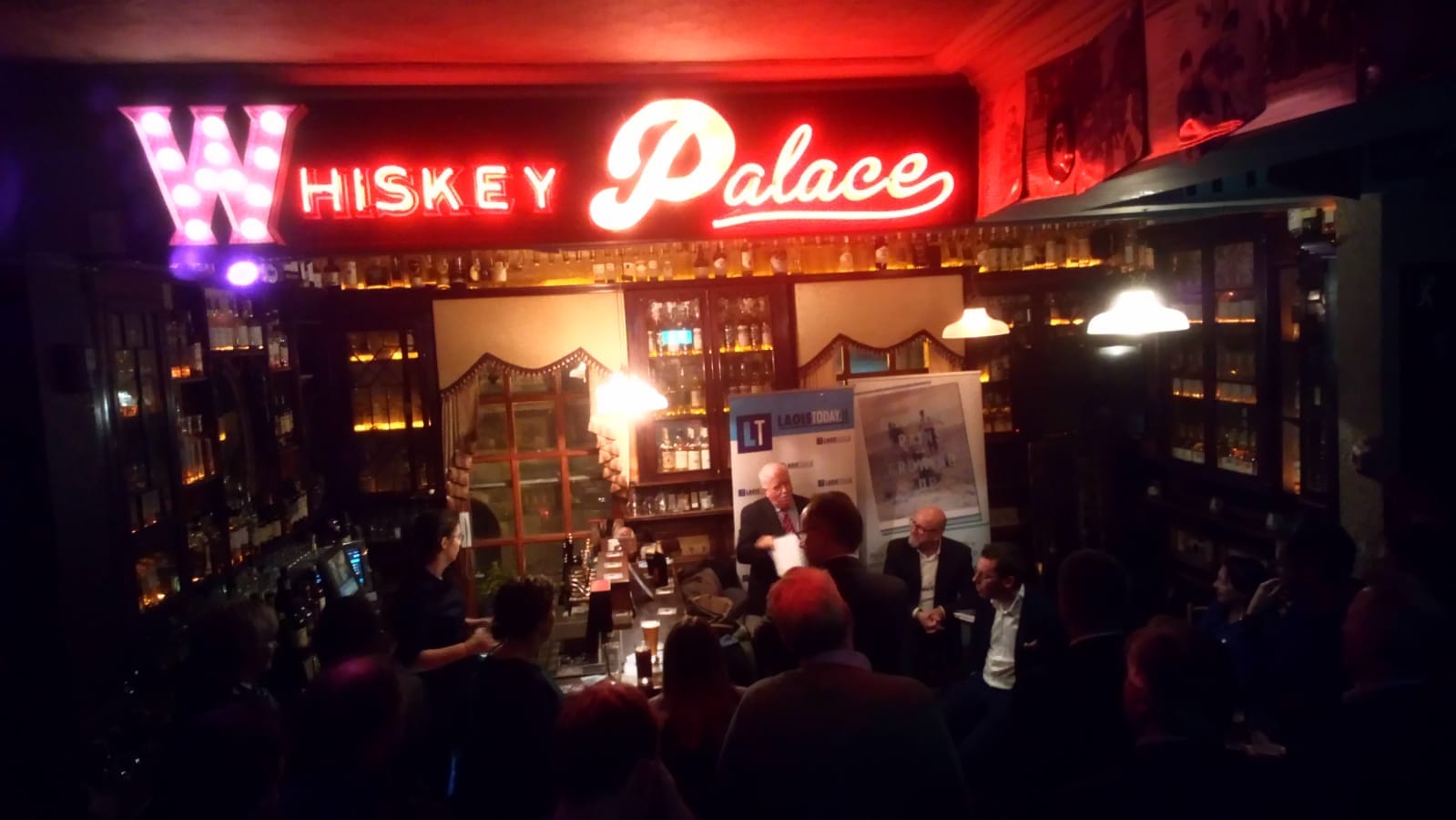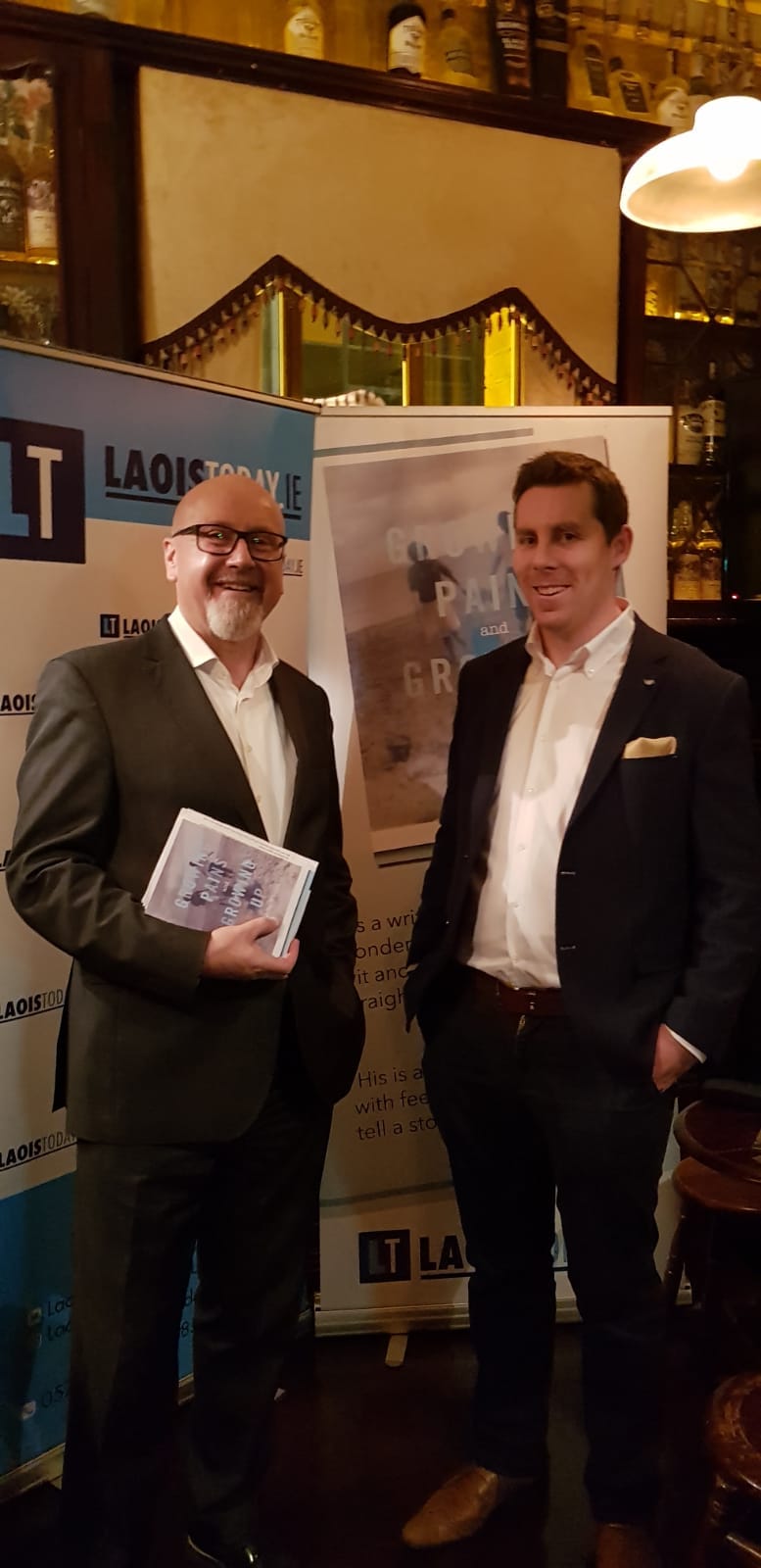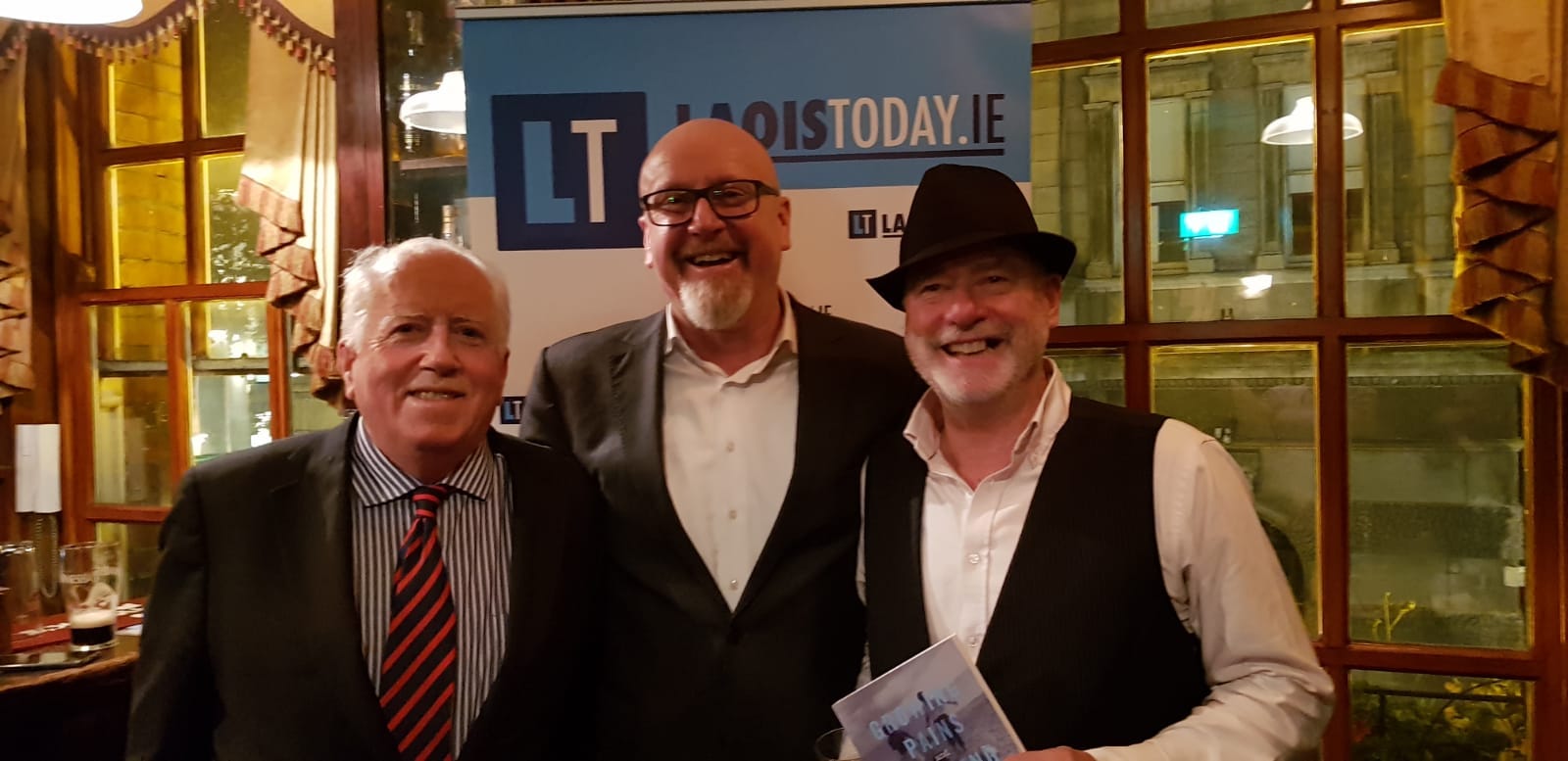 SEE ALSO – Wired with Whelan: 'Shop Local' is not just for Christmas you know