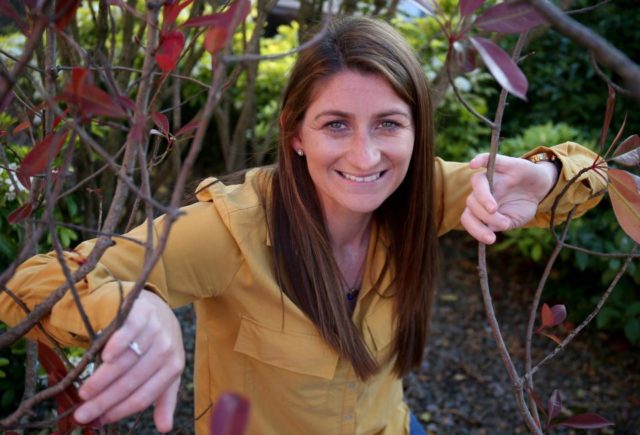 When the Laois ladies footballers took on Roscommon in the All-Ireland quarter-final this year, we profiled one of the remarkable Laois ladies to have won the All-Ireland final in 2001 – and her life story since.
Grace Weston lived her entire life around the big games and challenges.
However Grace had to step away from the football field as she dealt with serious medicial issues that plagued her for years, as she told Steven Miller earlier this year.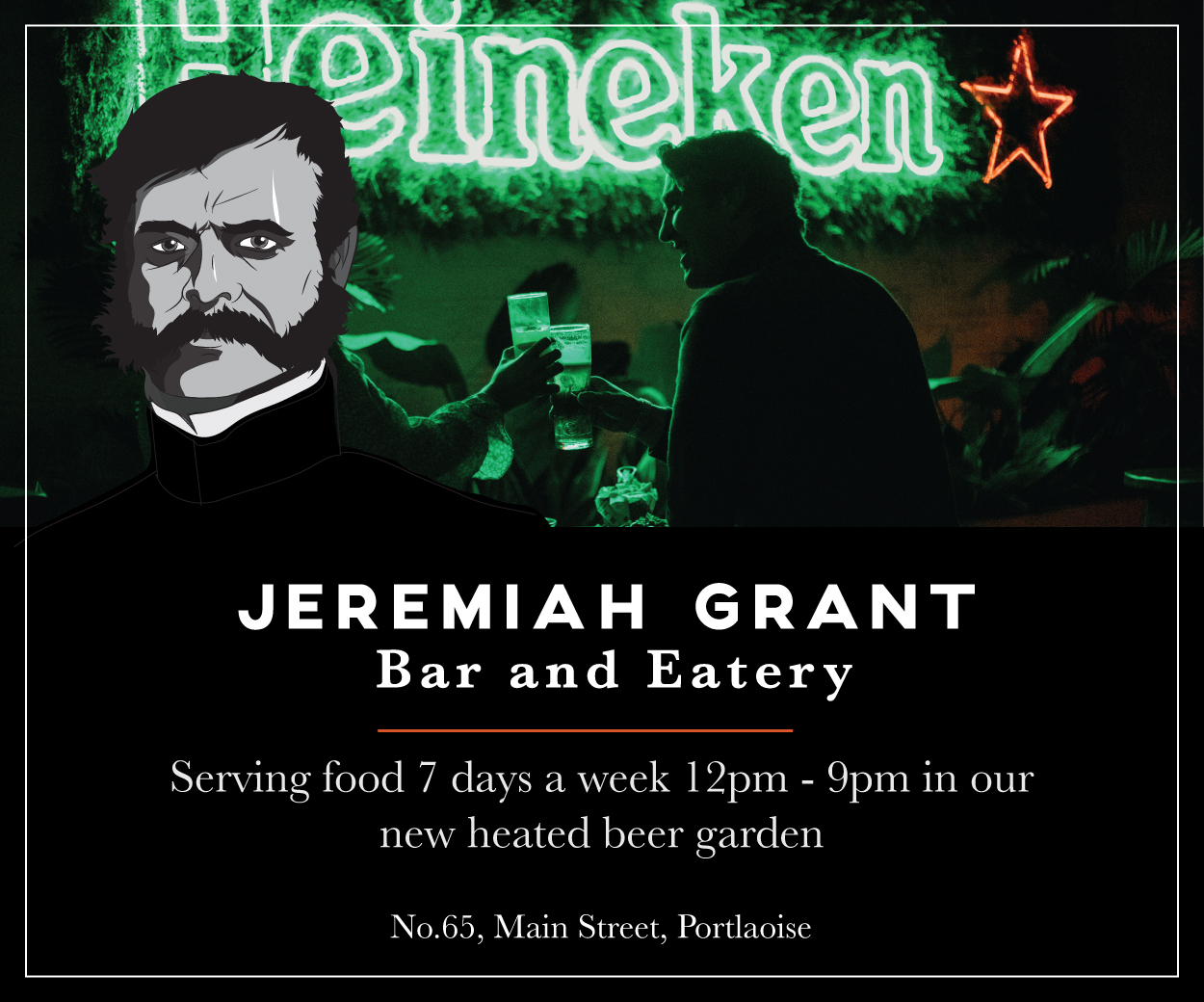 ---
This afternoon in Westmeath, the Laois ladies football team take on Roscommon for a place in the All Ireland semi-final.
There was a time when these were the days that Grace Weston lived her entire life around. Always looking towards the next big battle, the next great challenge on the field.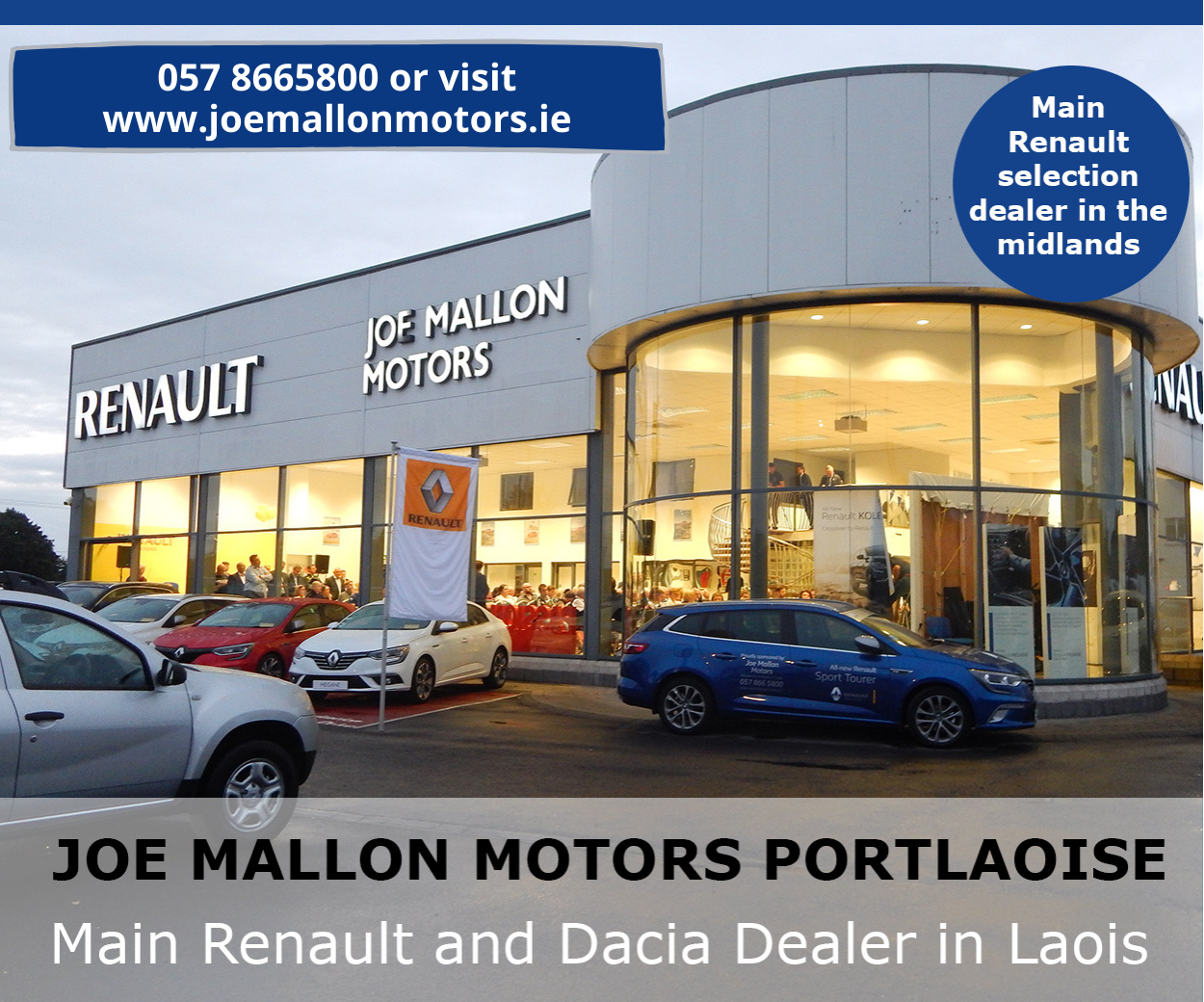 It was constant. Ladies football, camogie. Club, county, college and province. And she loved every minute of it.
A very talented sports person she wore the Laois jersey in the age grades all the way up along.
Amazingly her first championship appearance for the Laois seniors came on the greatest day of all, that September Sunday in 2001 when Laois famously and gloriously claimed All Ireland honours in Croke Park. She was only 16 at time but was introduced as a sub early in the second half. What a day to make her debut.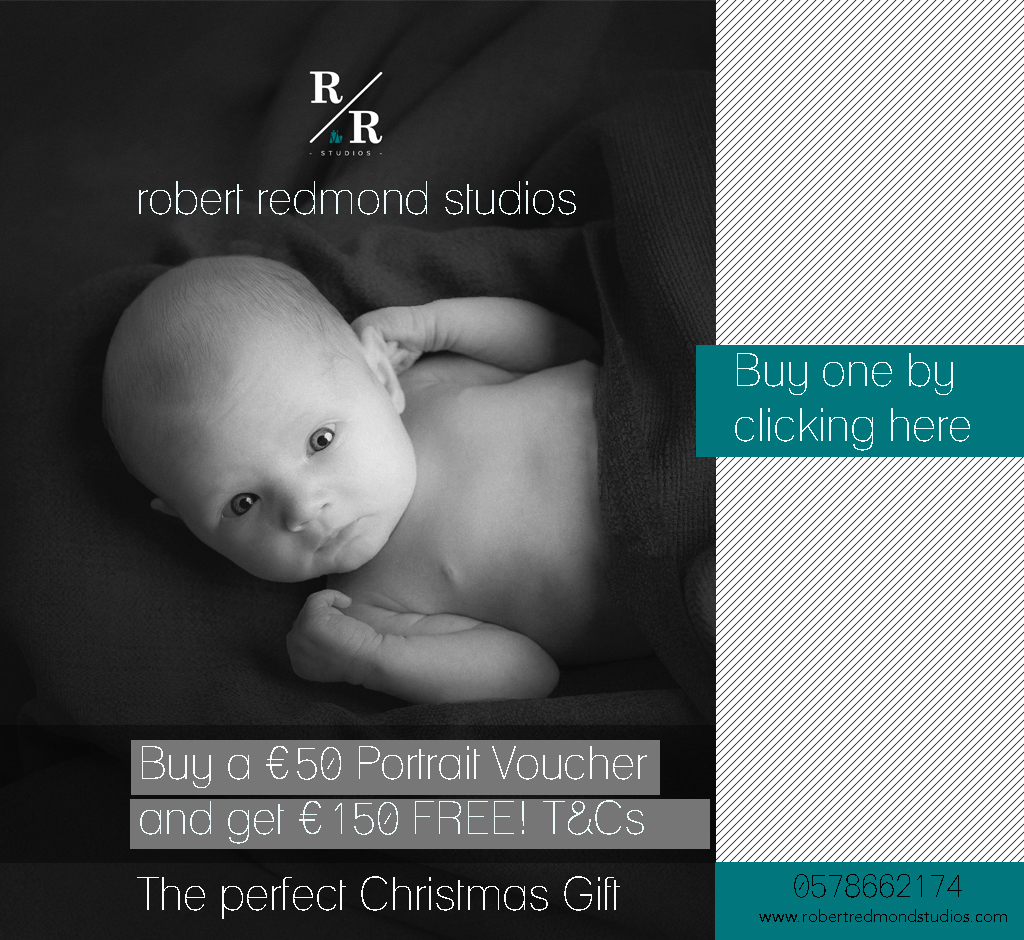 For a couple of years afterwards the hectic schedule continued. Leaving Cert in Mountmellick, college in Carlow, football and camogie games coming thick and fast with countless teams.
The upshot was that she developed shin splits in 2004. A bad case of them. It was pure agony but she went from game to game as well as she could until eventually she could take no more. An operation was needed on both shins. That was the start of her problems.
As she says herself now, "I've never been right since".
It was expected to be a routine recovery but when she got back to training, she picked up every injury imaginable. Then it got even worse.
She started to lose weight but trips from one doctor to the next, one specialist to the next couldn't get to the bottom of it. At one stage it was thought she had a tumour on her kidneys – but that was eventually ruled out after a series of tests.
"I went from being really fit to struggling," she says. "You didn't know what was wrong which made it worse. You had nothing to say to people. Managers were expecting you to be fit and in the full of your health but you couldn't give any answers because you're just struggling."
She stayed playing football for as long as she could – and wore the county colours on many occasions – but for the most part that caused even more grief.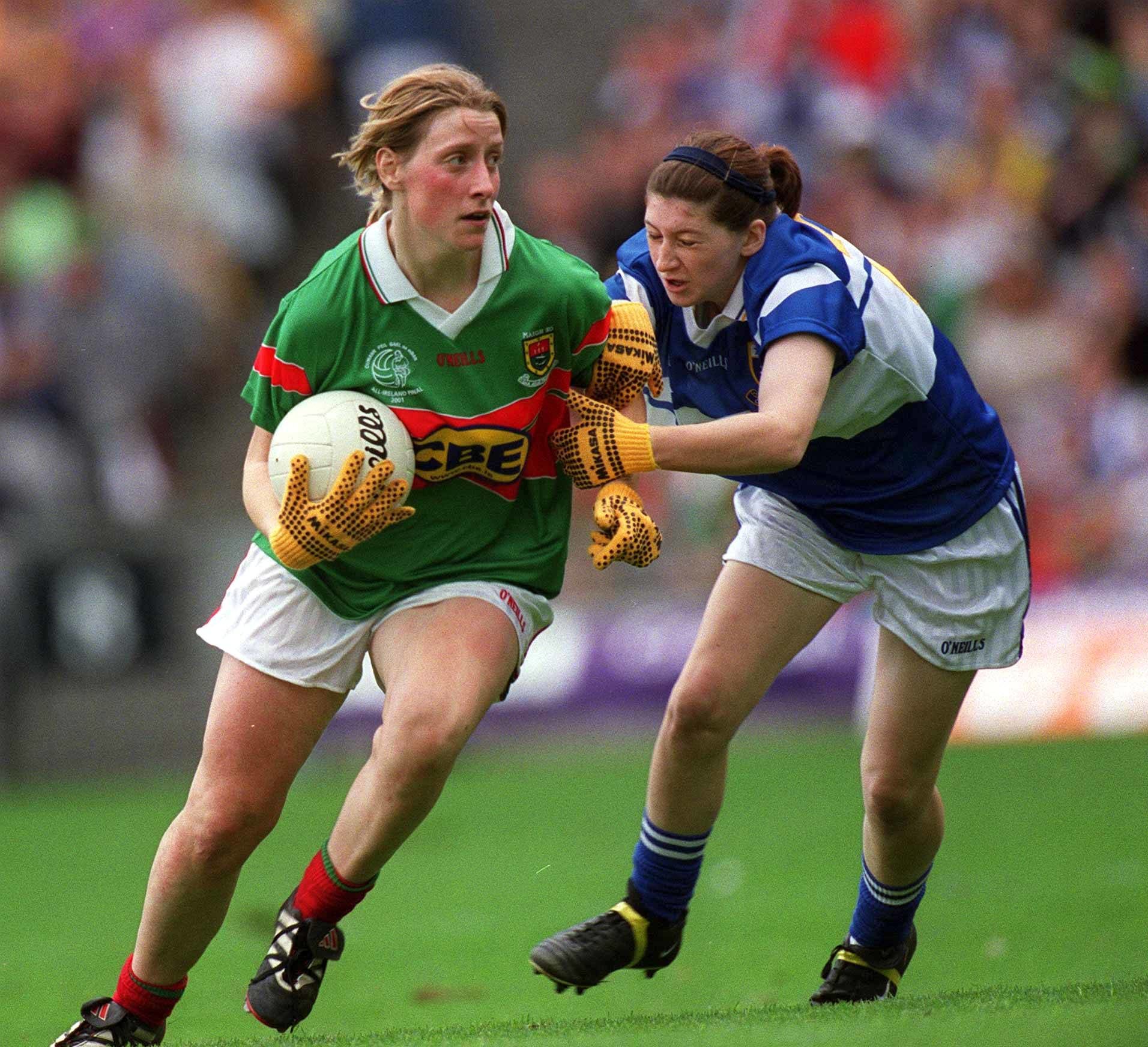 Occasionaly her health would improve but her body wasn't able to do what she knew she was once able to. It frustrated her no end, driving her to tears on more than one occasion.
She was diagnosed with different things at different times – Thyroid, liver failure, kidney disease, lung problems. Eventually it was confirmed as Chronic Lyme Disease, with eight co-infections, in 2014, after ten years of hospitals, consultants and appointments.
At one stage she was on 26 tablets a day, her parents giving her IV every second day. Her weight dropped to six stone. Slowly, she was dying. And her doctors confirmed that, putting her on to a maintenance programme and sending her home to see out her days. She wasn't yet 30.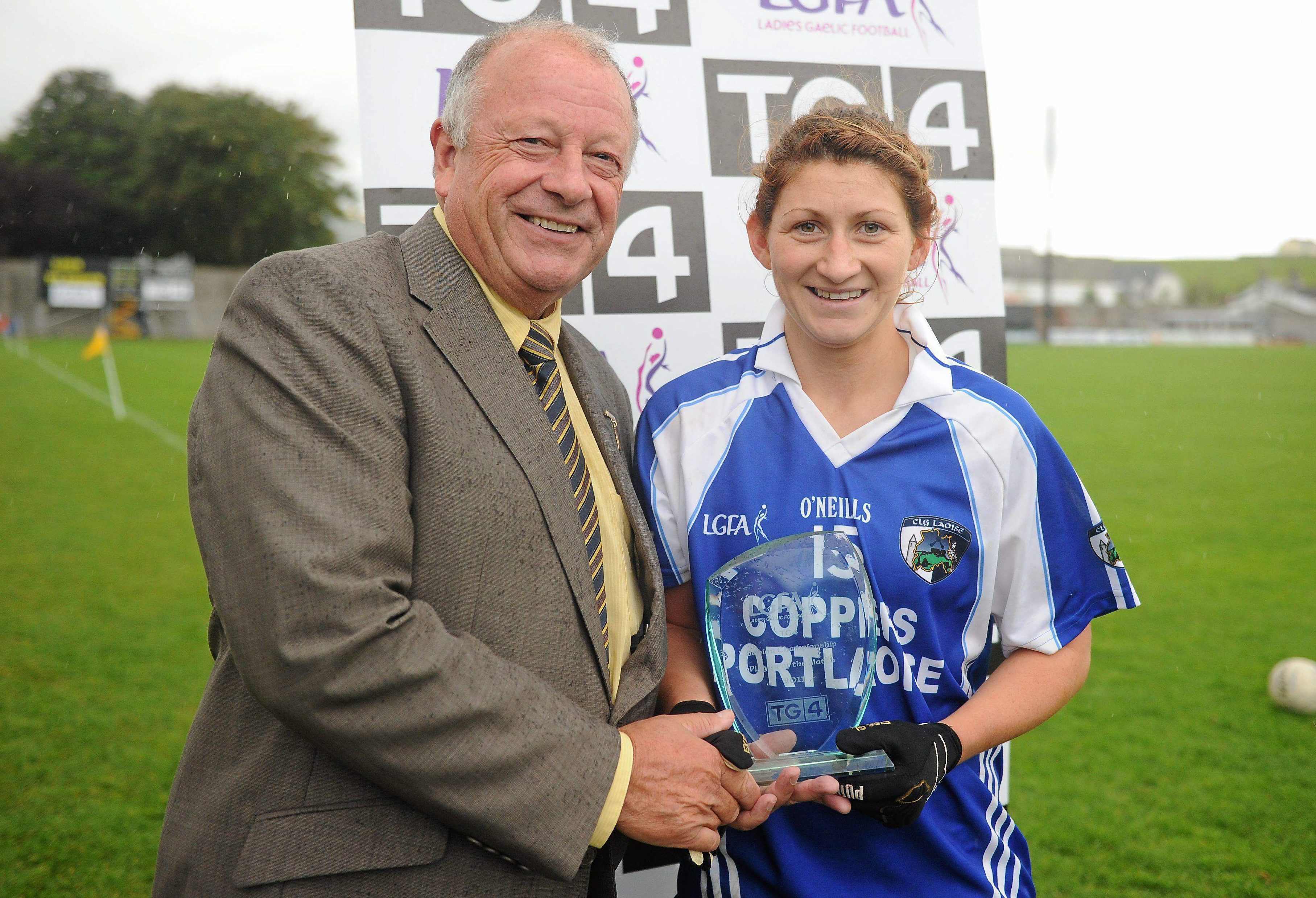 She had tried everything and every where, including a spell in a German hospital. One estimate is that her treatment cost €150,000 and her medical insurance didn't cover it all. Savings, borrowings, everything were pumped in.
But she didn't give up. One day her mother had a chance meeting with a doctor who suggested she get in touch with healer Matthew Lennon. That was a Friday. She got an appointment in his clinic in Dunlavin in Wicklow on Monday. She was so weak that she had to be carried in, other patients insisting that Lennon see her before anyone else.
Turning her back on conventional medicine, in favour of a healer, saved her life, she says.
Grace said that after about ten months of sessions with Matthew — who practises alternative therapy through the use of herbs and the laying of hands — her condition began to improve dramatically.
Initially, it was little things that made a big difference. Being able to sneeze, cough, yawn without extreme pain.
Now, a couple of years down the road, she's back living a fully healthy, normal life. Football isn't as big a part of her life as it once was but she is back on the field with Sarsfields in recent years, even getting back to experience county final day, something she worked so hard to be back for in other years too. She works in Marketing with Volkswagen in Dublin.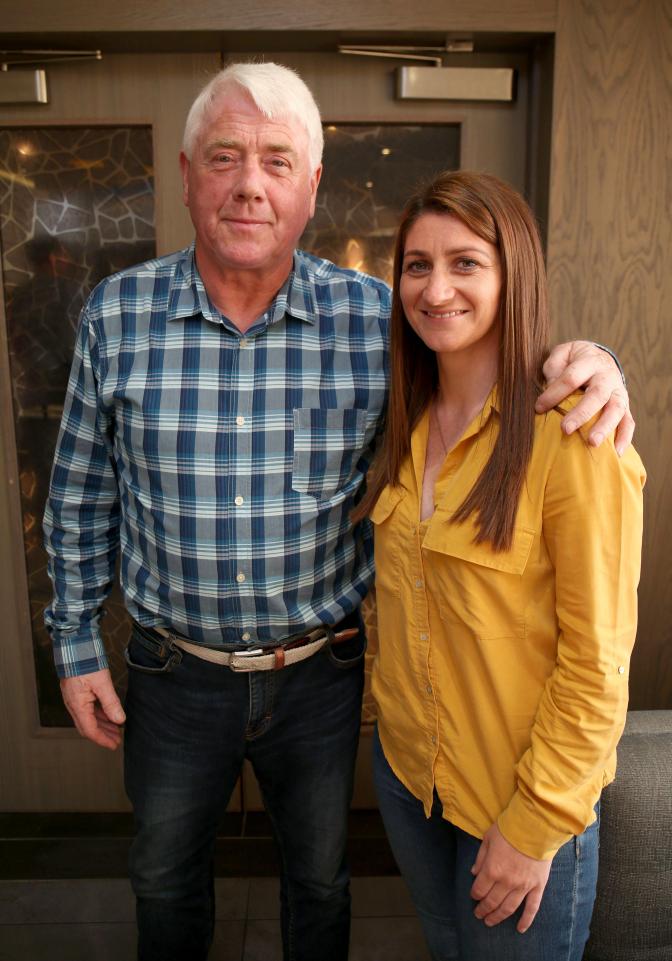 She has described her 20s as a lost decade but it was tough on those around her too. Her parents and boyfriend at the time could see her fading before their eyes.
"It was probably worse on them. Parents looking at me and couldn't do anything. My mam was struggling with it."
While recalling different incidents in hospitals and with doctors cause annoyance, she isn't one to put the boot into conventional medicine.
"It was really hard to talk about," she says as she looks back on her initial foray into alternative treatment.
"It's a route that people of my age group weren't familiar with. I had tried conventional but it didn't work for me. It's up to people themselves.
"But without Matthew and his treatment and his work, there is no way I'd be alive. The work Matthew does is incredible. I don't think he gets the recognition he deserves. He has helped thousands of people."
The whole experience was incredibly tough, stressful and draining.
"It affected everything," she says. "Living a normal life, being able to go off, being able to train properly.
"It affected every aspect of your life. Football would be my biggest regret. It was all I knew from 14 and I missed out on a lot of that.
"I have changed a lot as a person. I don't look back and say I'm angry. It has changed me in so many ways. I wouldn't get as stressed or as worked up about certain things any more."
Without doubt, she knows her sporting background helped her through it all, being able to keep battling back when the chips were down.
Now in her early 30s she knows she has plenty to look forward to. She's been through some tough times alright but what didn't kill her has made her even hardier again.
Everything from here on should be a breeze by comparison.
SEE ALSO – Three Laois girls making their marking in the Champions League