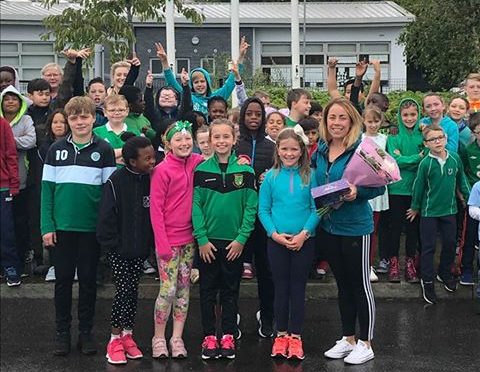 In September, LaoisToday met wth Stradbally native Brid-Ann Buggie.
We asked her about her new role as principal of Maryborough NS, as well as her ever-growing Irish Dancing school.
---
To become principal of a school only 10 years after graduating is a remarkable feat – but one that Bríd-Ann Buggie is slow to acknowledge without mentioning the community that helped her through good days, and the bad.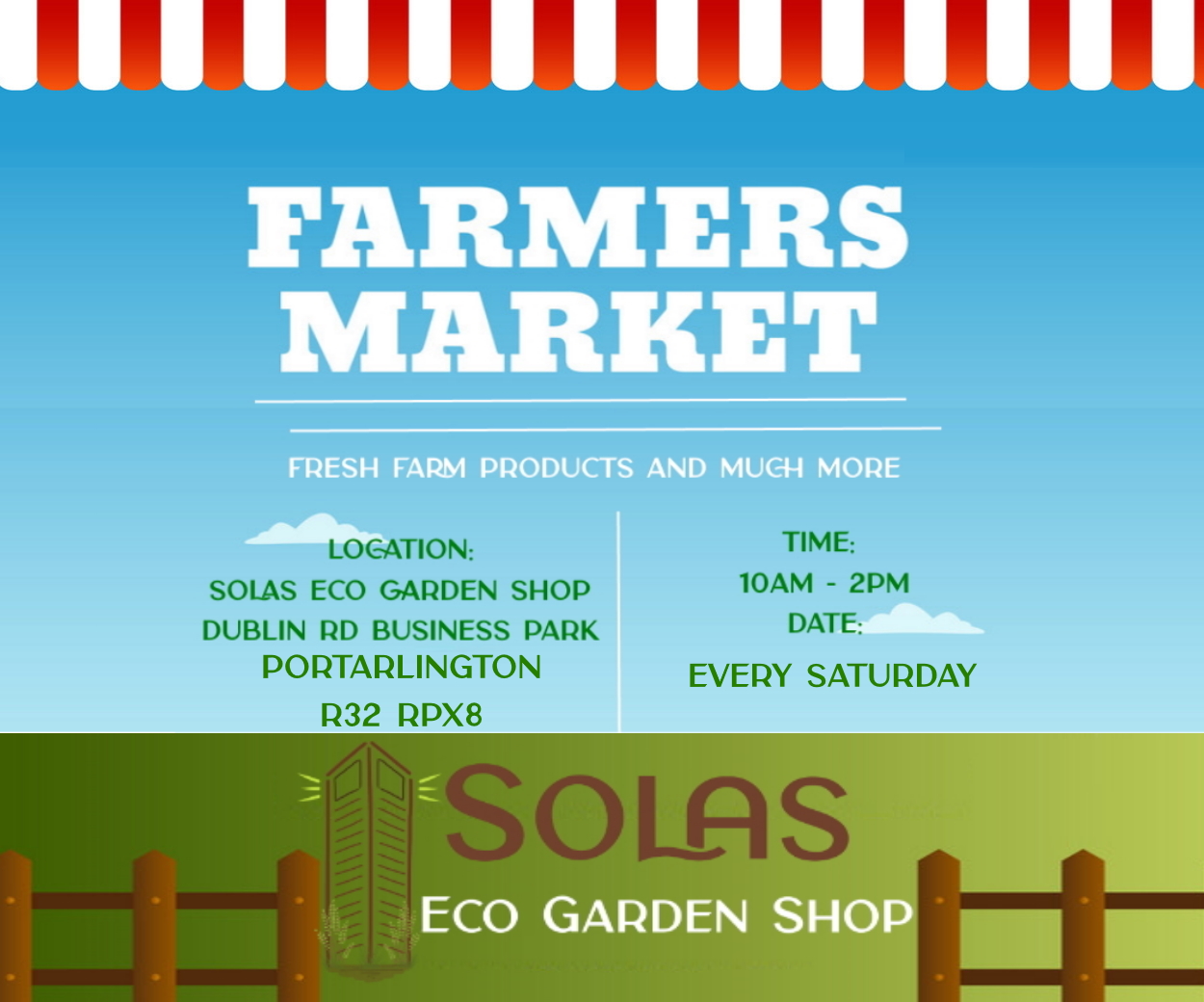 The newly-appointed principal of Maryborough NS talked about the Summerhill school, and speaking to her – it's clear how proud and invested she is in the 95 pupil school.
Four years ago Bríd Ann lost her partner Michael to cancer. The Stradbally native couldn't have praised the community of  Maryborough NS for helping her after Michael's death – and with their newly-born daughter Millie-Ann.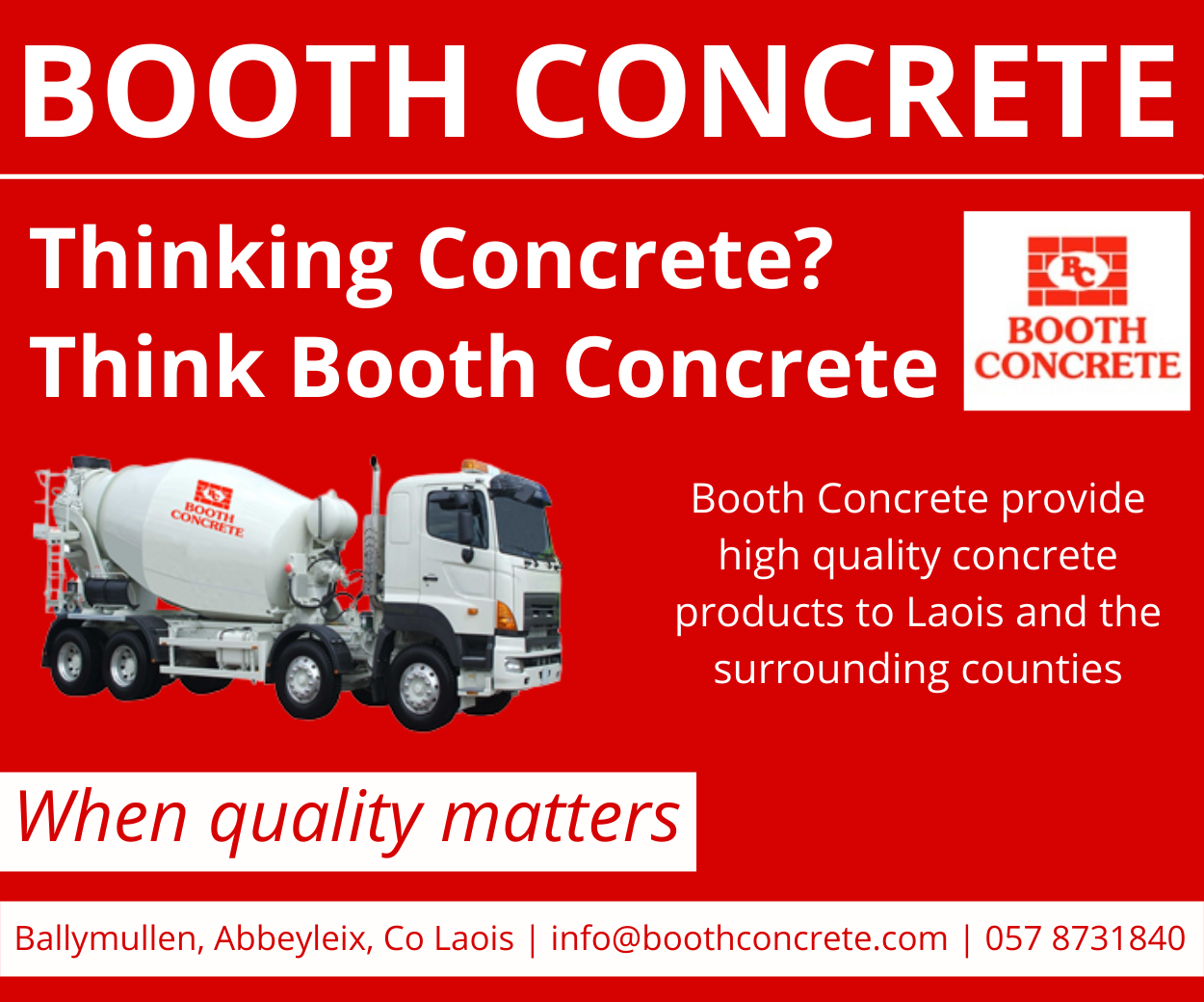 "It's just unbelievable to think here I am now because of where I was a couple of years ago – the school and the staff were just amazing. The support I got – from the Bishop, the Rector, and from Valerie – it was just amazing.
"When I went back to work, school was the thing that kept me focused. I suppose I threw myself into it but they were amazing to me," said Bríd-Ann.
You put in what you get out, and it's clear that Bríd-Ann has given tremendously to the small school. She joined the then three-person teaching staff in 2009 straight after finishing her teaching degree in St Patrick's College, Drumcondra.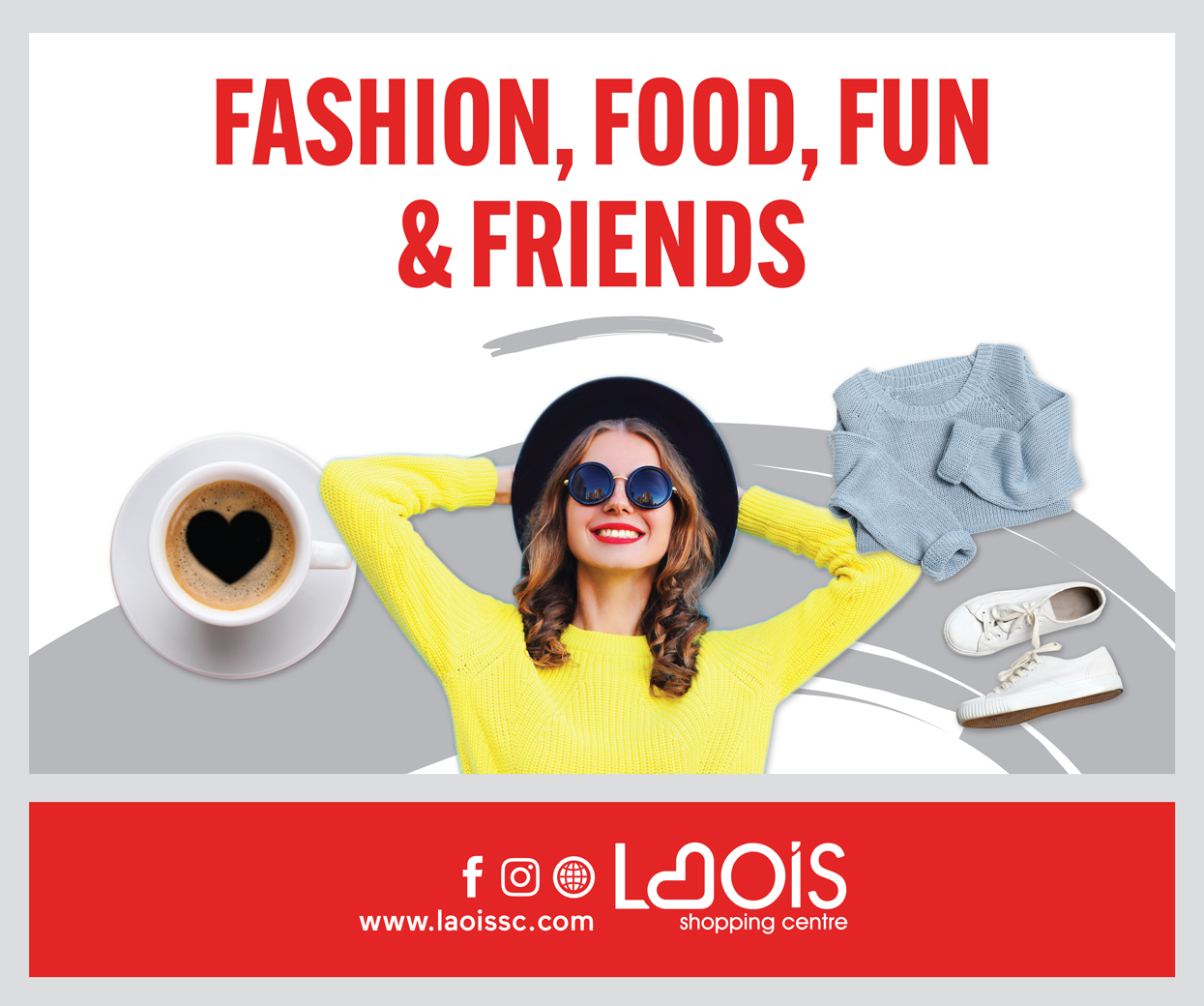 Improving all the time
By the time Maryborough NS and their 70 pupils moved from their old campus on the Stradbally road to Summerhill, Bríd-Ann was deputy principal, and learning under the mentoring of then principal, Valerie Whitten.
"I was very fortunate. She was always very good to me – like another mother to me to be honest. I'm so grateful for the mentoring I got from Valerie.
"The relationship between a deputy and principal is so important. She really let me do so much and taught me so much. I got great training under her guidance and it was purely because of that which helped me realise that I would like a leadership role.
"I really thank her for it because I wouldn't have gotten here but for her," she added.
Bríd-Ann continues this close relationship with her staff and deputy principal, Siobhan Dunphy, as the school expands.
By Christmas 2013, Maryborough NS added a fourth classroom teacher and now has eight members of staff altogether. Although Maryborough NS is traditionally a Church of Ireland school, principal Bríd highlighted the inclusiveness of the primary school.
"It's a Church of Ireland school but the ethos would be very inclusive of all religions and none, so we have a very diverse community.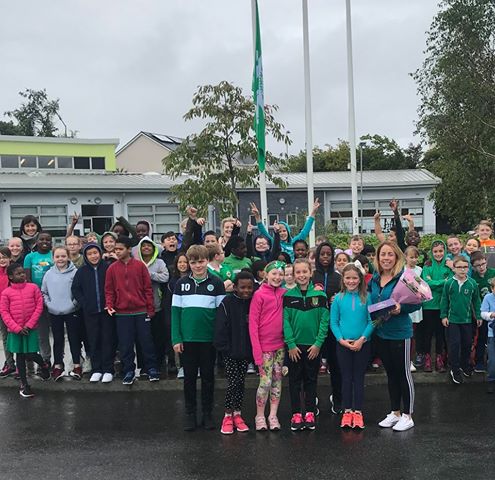 Bríd-Ann also mentioned the support the new rector of Portlaoise, Peter Tarleton, has given her. She said: "We support each other with the school, and he's just been fantastic, he's a great character and brilliant with kids."
As if she wasn't busy enough – Bríd-Ann runs the highly-successful Buggie School of Irish Dancing with her sister Gráinne. The sisters have been involved in teaching Irish dancing for the past 15 years all over Stradbally, Vicarstown, The Heath and Timahoe.
Bríd-Ann even introduced Irish music and dancing into Maryborough and teaches them new steps and tunes every Friday.
The future certainly looks bright for Bríd-Ann and Maryborough NS.