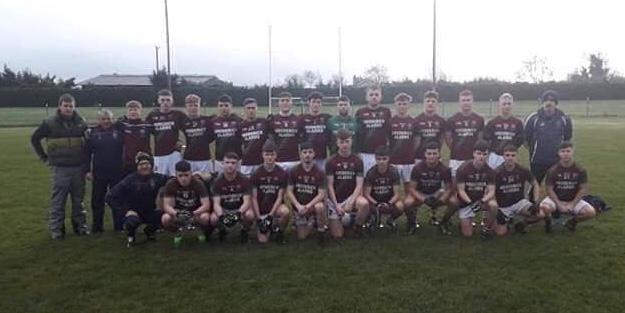 Portarlington 2-15 Portlaoise 1-5
Laois Shopping Centre U21FC Semi Final
Favourites going in, Portarlington showed exactly why they are earmarked as the team to beat in this U-21 competition.
Both teams were denied goals by the crossbar, but Colm Murphy and Eoin McCann managed to find the net to seal the deal for Portarlington in the second half.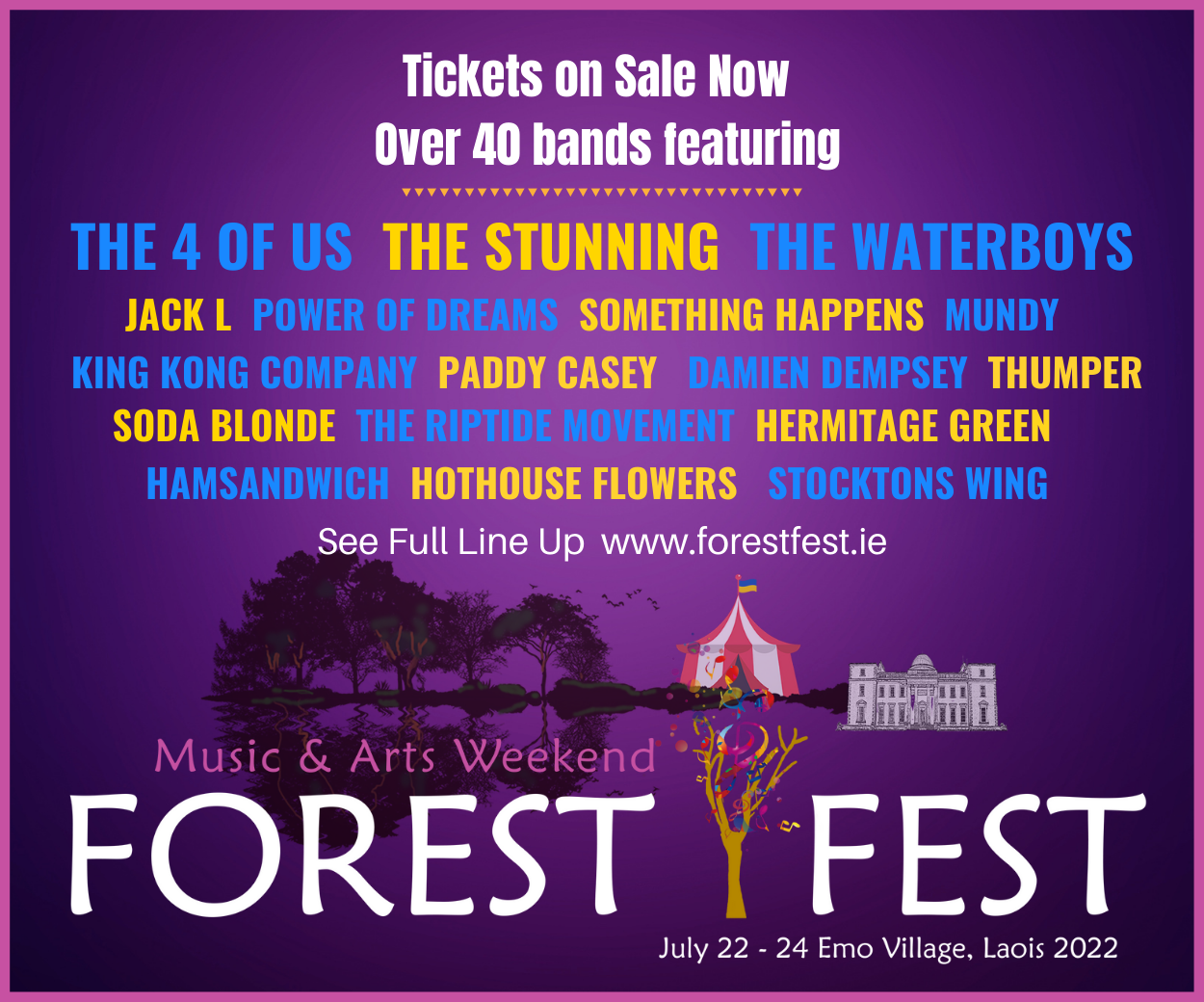 Portarlington were far more disciplined in their possession of the ball, while Portlaoise were dragged out and often dealt with trying to score with a one-man full forward line.
The likes of Murphy, Ronan Coffey and Colin Slevin all played immense roles in both playmaking and scoring, while a dominant half-back line consisting of Slevin, Robert Pigott and Cathal Bennett managed to hold Portlaoise scoreless in the second half until the 49th minute.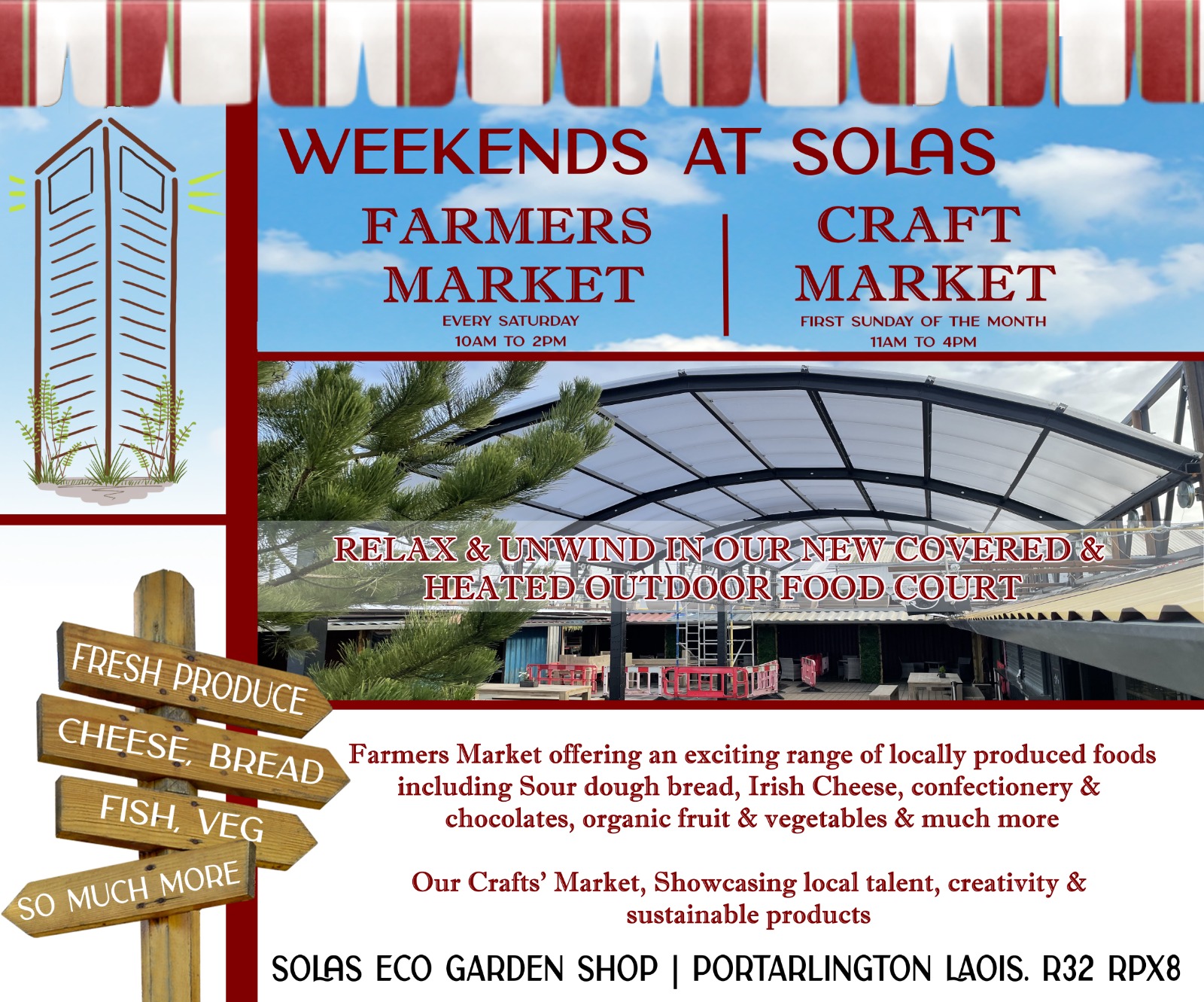 Portarlington were first out of the starting blocks, with the opening score coming courtesy of Daragh Galvin after a pass along the wing by Ronan Coffey.
Jake Foster slotted a over 30 yard to nudge Port two in front while Portlaoise's John Kavanagh and Jack Brown struck back two frees to level the game.
However this draw doesn't last long. Coffey, Murphy and Slevin all contributed to Portarlington's scoreline.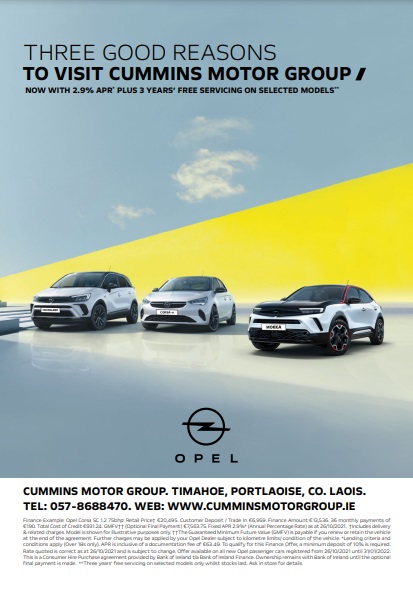 After a series of passes, Ronan McEvoy blasted the ball over the ball in what could have been a goal chance for the Town before Kavanagh pointed a crucial free.
After Colin Slevin and Darragh Galvin brilliantly dispossessed Portlaoise defender Brennan, Slevin shot up the field for a point while a Coffey point and Murphy free from the left-wing sealed the scoring at 0-8 to 0-4 at half-time.
Curtis Lyons found the post to open the second-half scoring for Portarlington while Murphy slotted over two frees before slashing the ball into the net.
The goal came after Coffey catched the high ball sent in and gave a neat little handpass off to his number 14.
Eoin McCann showed serious work rate for the next goal, launching the ball up the field where it lands to  Foster.
Foster sent it across the line to Murphy who passes the ball off to McCann to palm it into the back of the net.
The goal tally could have been a lot higher if it weren't for some immaculate shot-stopping by Sean Hanniffy to keep Portarlington at bay.
A red card after a second yellow for Sean Byrne left Ronan McEvoy pointing the resulting free while Daragh Galvin added a point for Port.
A 54th minute penalty courtsey of Jack Brown could do little to pull back Portarlington's lead. Murphy and Galvin signalled the end of the scoring as Portarlington walked away 13 point victors.
They will now face St Joseph's in the U21 'A' final.
SCORERS – Portarlington: Colm Murphy 1-5 (0-5 frees), Eoin McCann 1-0, Daragh Galvin 0-3, Ronan Coffey 0-2, Colin Slevin 0-2, Jake Foster 0-2 (0-2 frees), Curtis Lyons 0-1 Portlaoise: Jack Brown 1-1 (1-0 penalty, 0-1 frees) John Kavanagh 0-2 (0-2 frees), Ronan McEvoy 0-2 (0-1 frees)
PORTARLINGTON: Scott Osborne; Eoin Kennedy, Diarmuid Bennett, Alex Mohan; Colin Slevin, Robert Pigott, Cathal Bennett; Eoin McCann, Sean Byrne; Sean Michael Corcoran, Colm Murphy, Curtis Lyons; Jake Foster, Ronan Coffey, Darragh Galvin. Subs: Cormac Curtis for E McCann (53 minutes), Ian Higgins for C Lyons (53 minutes), Conor McCarthy for E Kennedy (55 minutes), Jack O'Neill for A Mohan (60 minutes), Grame Byrne for R Coffey (60 minutes)
PORTLAOISE: John Hanniffy; Eoin Carey, Gary Saunders, Michael Dowling; Ross Brennan, Dylan Feane, Jack Brown; Shane Smyth, Frank Flanagan; Trevor Swayne, Andrew Swayne, Ronan McEvoy; John Kavanagh, Damon Larkin, Cian Houlihan. Subs: Lee Davis for D Feane (26 minutes), Ian Moore for C Holohan (44 minutes), Michael Nerney for T Swayne (52 minutes)
SEE ALSO – Late Kingston goal helps Laois to O'Byrne Cup win over Wicklow