Yesterday's clash between Laois and Carlow had a melancholy air to it as Laois left the field looking dejected having victory snatched from them in the dying seconds of the game.
A David English free in the final moments of the game diminished Laois's one point lead and meant both teams shared the spoils.
However, as Laois trailed by four with 12 minutes to go, a draw could be considered a lot better than the likely outcome after 58 minutes.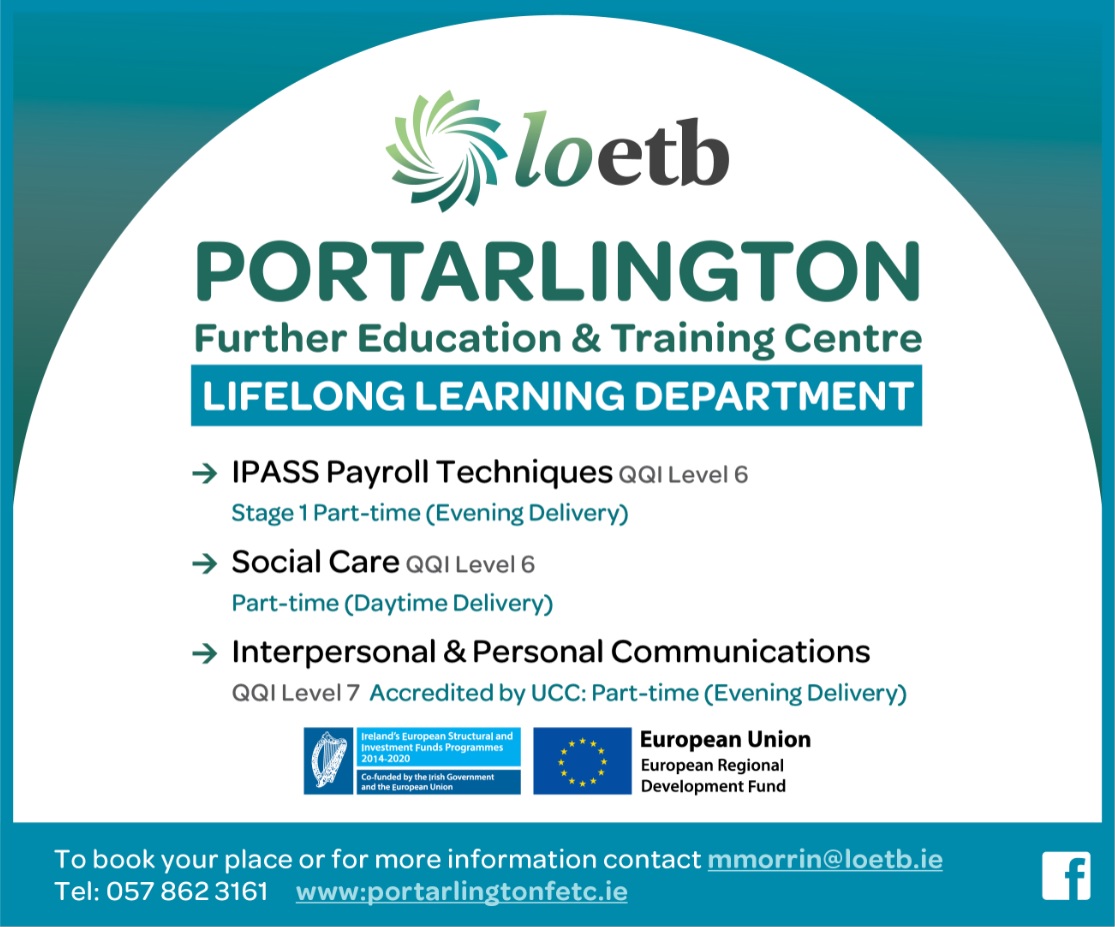 Now, Laois need a result against Dublin, or a defeat for Carlow in the next round, to go through to the quarter-finals and avoid a relegation playoff.
Here we go through seven talking points as Laois hurlers drew to Carlow.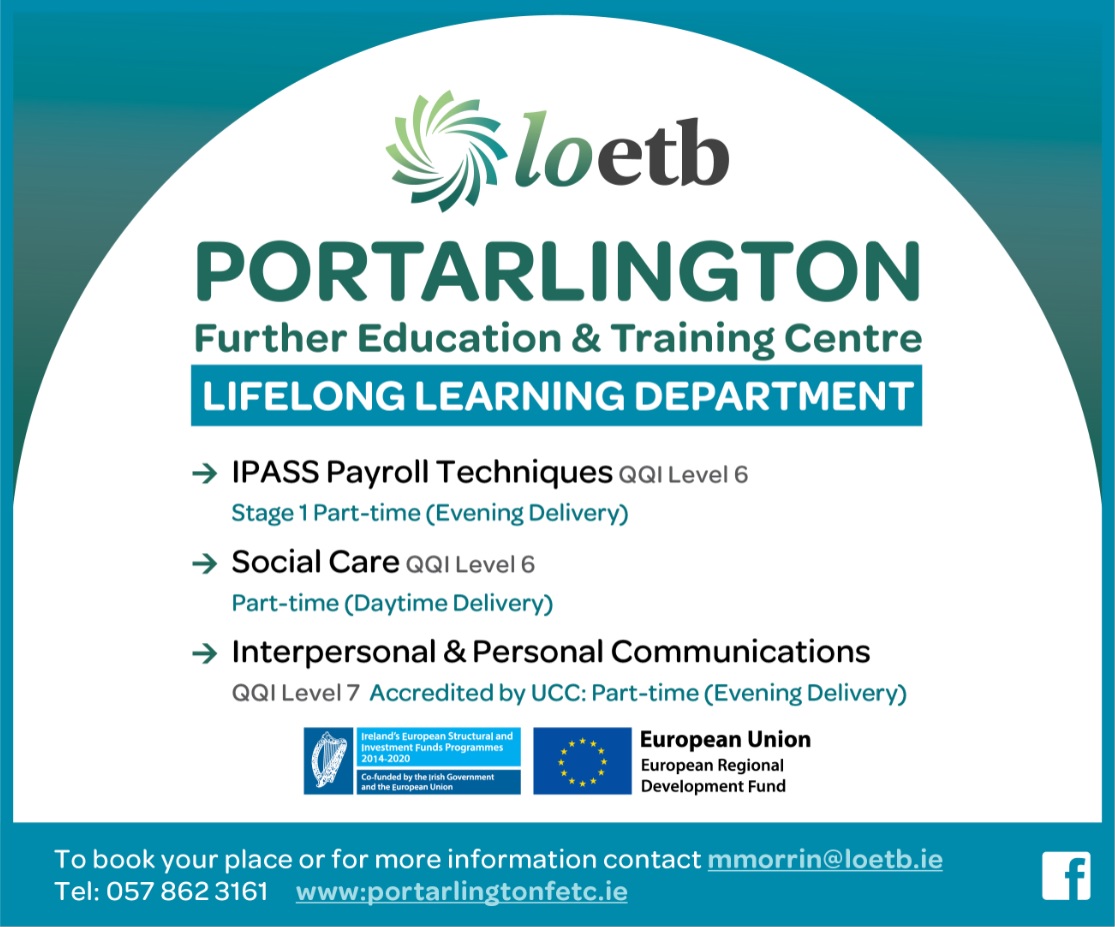 1 – Missed chances
The main talking point of the game has to be Laois hitting 15 wides through the course of the game. At one stage in the second half, Laois went 16 minutes without a score, while Carlow kept plucking away at the Laois defence.
Carlow didn't hit one wide for the entire first half, but hit a number of balls short into Laois goalkeeper Enda Rowland's steady hand, which he recycled well.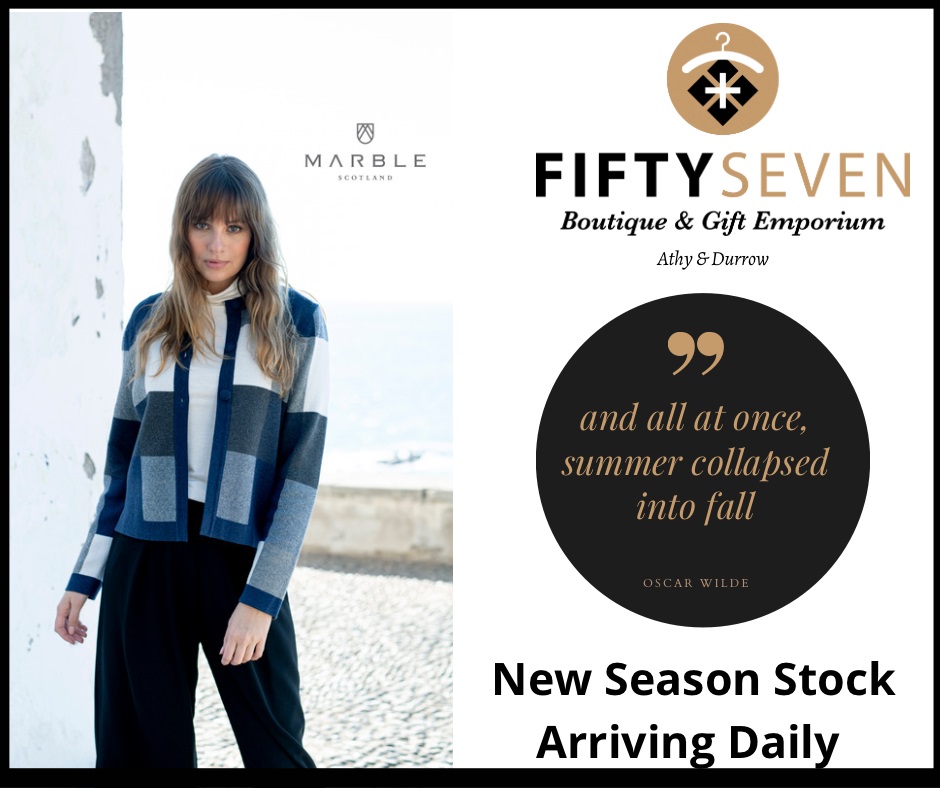 2 – Laois goalkeeper Enda Rowland scoring 0-4 
Laois secured 10 points from frees in the game, four of these coming off the stick of goalkeeper Enda Rowland.
Rowland didn't miss a beat when stepping up to the mark on long-range frees, and his 100 percent accuracy made him Laois's second highest scorer behind fellow free-taker Mark Kavanagh.
3 – Laois injuries
Laois were hit with two critical injuries in the second half. Midfielder John Lennon went off with an injury to his pectoral muscle after 38 minutes while defender Jack Kelly also went off with a hip injury in the second half.
Centre-forward Eanna Lyons received a heavy hit on his collar bone in the 59th minute requiring a hospital visit.
With an injury as serious as it looked from the stands, it's highly doubtful if we'll see Eanna tog out for Laois's next game in a weeks' time against Dublin.
4 – Carlow sending off
It could have been the turning point of the game – and in some aspects it was.
Carlow were dealt a massive blow as joint captain Richard Coady received his second yellow and Bonnar's men went down to 14 after 55 minutes.
Carlow resolved to push on after this – and they did through scores from Edward Byrne and Martin Kavanagh to lead by four after 58 minutes.
5 – Last minute frees
Laois winning a '65 was the catalyst for Mark Kavanagh's final point of the game in the 73rd minute. When Ryan Mullaney then cleared a dangerous ball sent in to the Laois full-back line, it looked as though victory could be on the cards for Eddie Brennan's men.
However Carlow had the final say as they won a long-range free which the experienced David English converted to give his county a share of the spoils from the game.
6 – Other results and league table
Offaly suffered a 2-20 to 0-14 defeat to top of the table side Galway and Kevin Martin's men now await Carlow in their next league game.
In an unusual twist, Dublin defeated Waterford after Dublin's Alan Nolan stopped a Stephen Bennett penalty for the Dubs to hold on to their two point advantage until the final whistle. It finished Dublin 1-26 Waterford 4-15.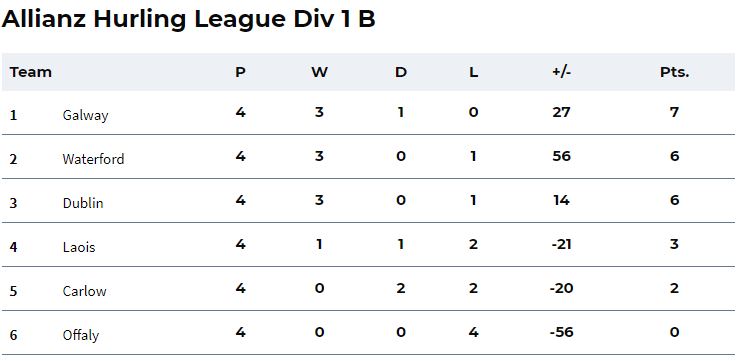 7 – What happens next
We have an explainer piece citing what the Laois hurlers must do to reach the league quarter-finals.
The long and the short of it is;
A Laois win over Dublin in Parnell Park would ensure Laois finish in fourth place and go through to the quarter finals.
Laois would also go through even if they lose – but they would need Offaly to beat Carlow.
A Carlow win over Offaly would send Carlow through instead of Laois with Laois and Offaly then meeting in the relegation playoff.
A draw between Laois and Dublin and a win for Carlow would mean scoring difference would be needed.
A draw between Carlow and Offaly and a loss for Laois would also mean scoring difference would be needed.
It's still all to play for yet in division 1B.
SEE ALSO – Eight Talking Points as the Laois footballers lose out to Westmeath