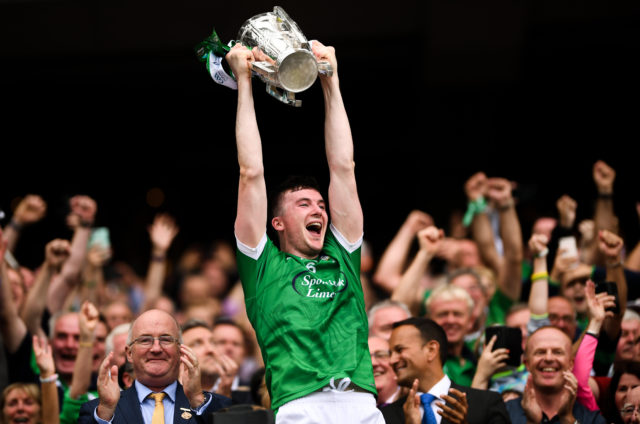 Brought to you in association with The Brewery, Rathdowney
Tonight All Ireland hurling champions Limerick roll into town. While the Laois and Limerick hurlers have seen plenty of each other over the last number of years in the league, tonight will be a bit different. 
Limerick arrive on the back of their memorable Liam MacCarthy Cup triumph last August, a result that triggered incredible celebrations in a city and county that had been craving that success since their last win in 1973.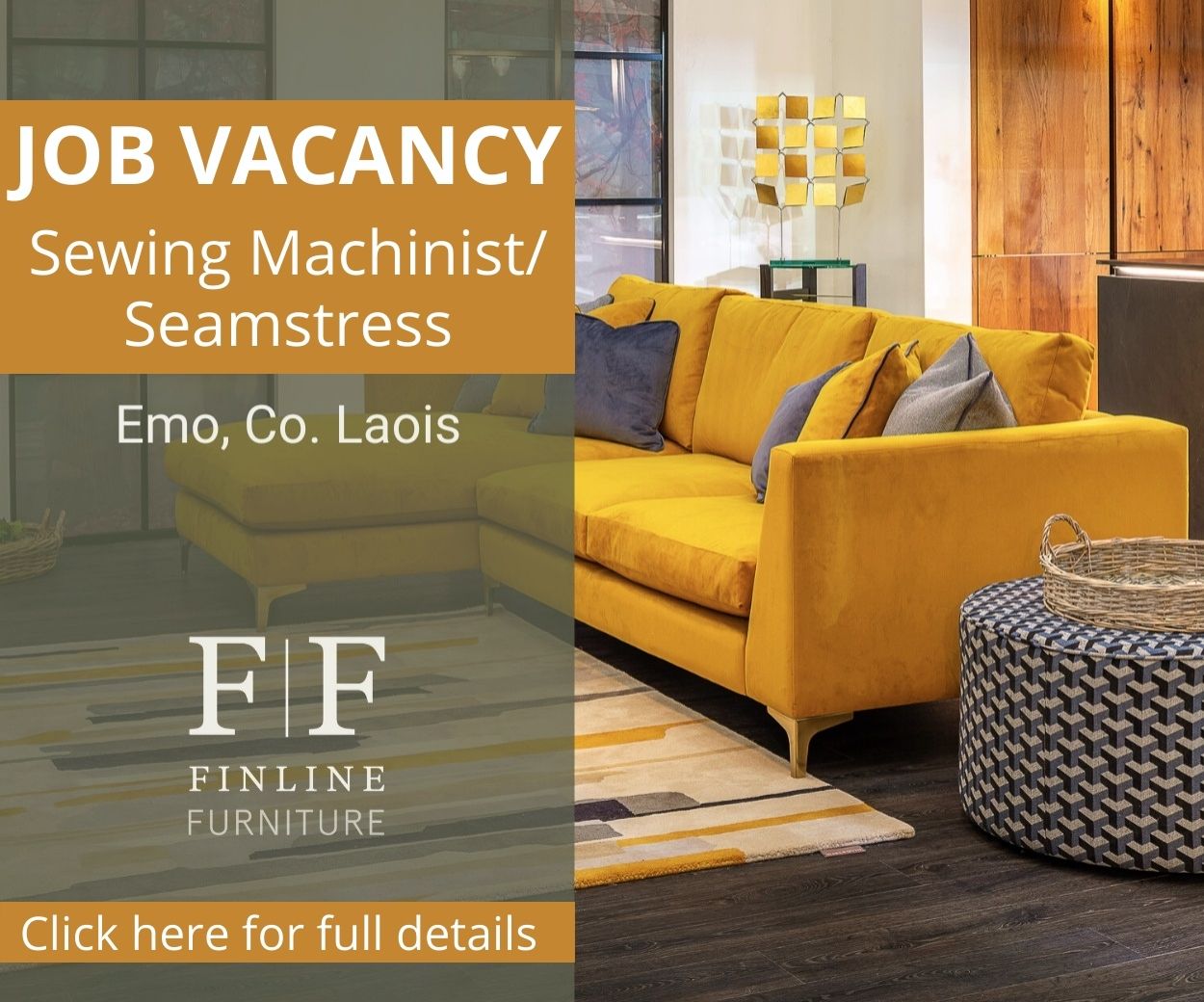 You can be sure they'll bring a big crowd with them. There's a euphoria and feelgood factor in Limerick around this hurling team that hasn't been experienced in generations.
Their five league games this year have averaged an attendance of over 10,000 per game. They've beaten Kilkenny and Tipperary and ended the campaign top of Division 1A. If there's a hangover from that All Ireland final win, they certainly haven't shown it. If anything they look as if they could get even better in 2019.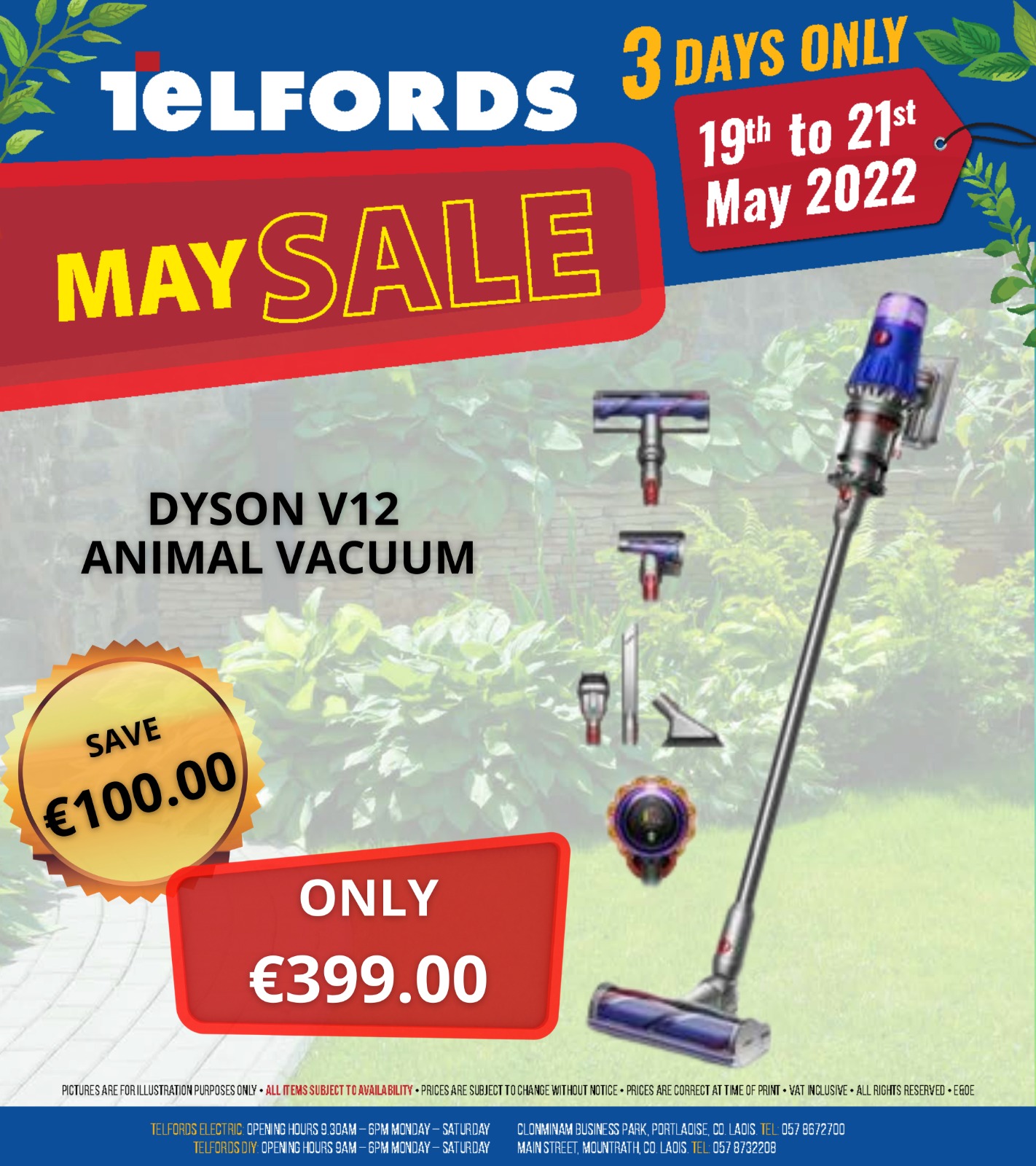 It certainly wasn't always like this. This time eight years ago, I left my position as sports editor of the Leinster Express newspaper to take up a similar role in the Limerick Leader, owned by the same company, then Johnston Press.
One day I met a Laois man who had been living in Limerick for years but who followed the fortunes of both counties in hurling and football. "You used to only have one frustrating county to support," he said. "Now you'll have two." How right he was.
When I started in the job in 2011, the Limerick hurlers were coming off the worst year in their history. 2010 had been an absolute write off, a Civil War-like season that had splintered the county in two.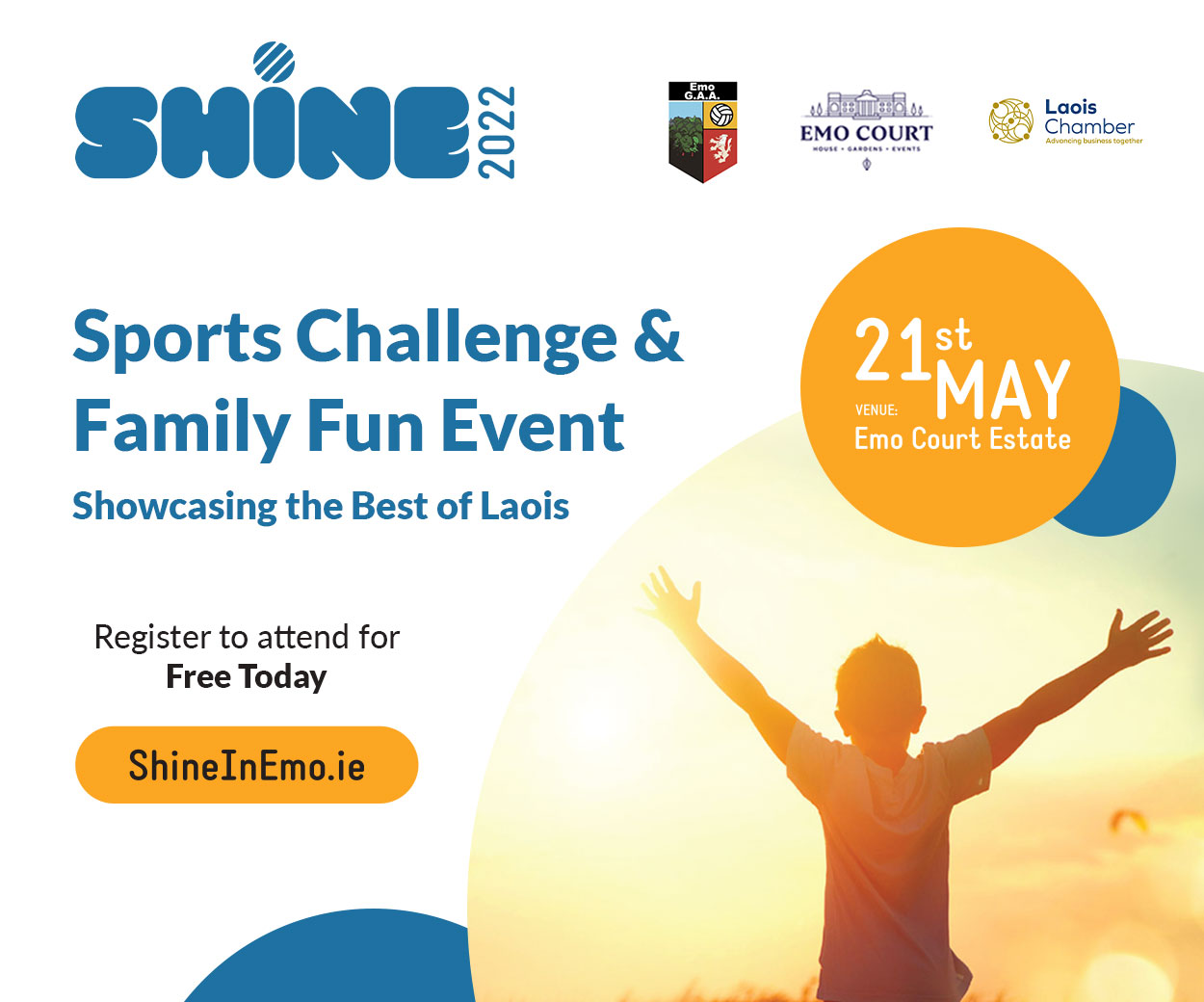 Elsewhere on site today, Siun Lennon looks back at the 2009 clash between Laois and Limerick, one that Limerick only got their noses in front in with five minutes remaining.
For Limerick it was a warning sign. They'd been in the All Ireland final just two years earlier but under manager Justin McCarthy, things weren't going well.
The cracks were papered over with wins over Wexford, Laois and Dublin but Tipperary exposed them badly in Croke Park in the All Ireland semi-final that year – Lar Corbett scoring a hat-trick as 24 points separated the sides and Tipp won on a scoreline of 6-19 to 2-7.
That winter, McCarthy took an axe to the Limerick squad and in one swoop he dropped 12 players from the panel, many of them experienced operators with years of service to the county. Those dropped learned of the news from a report in the Irish Examiner. A while later 12 more players walked in protest too, vowing to stay away as long as McCarthy was in the job.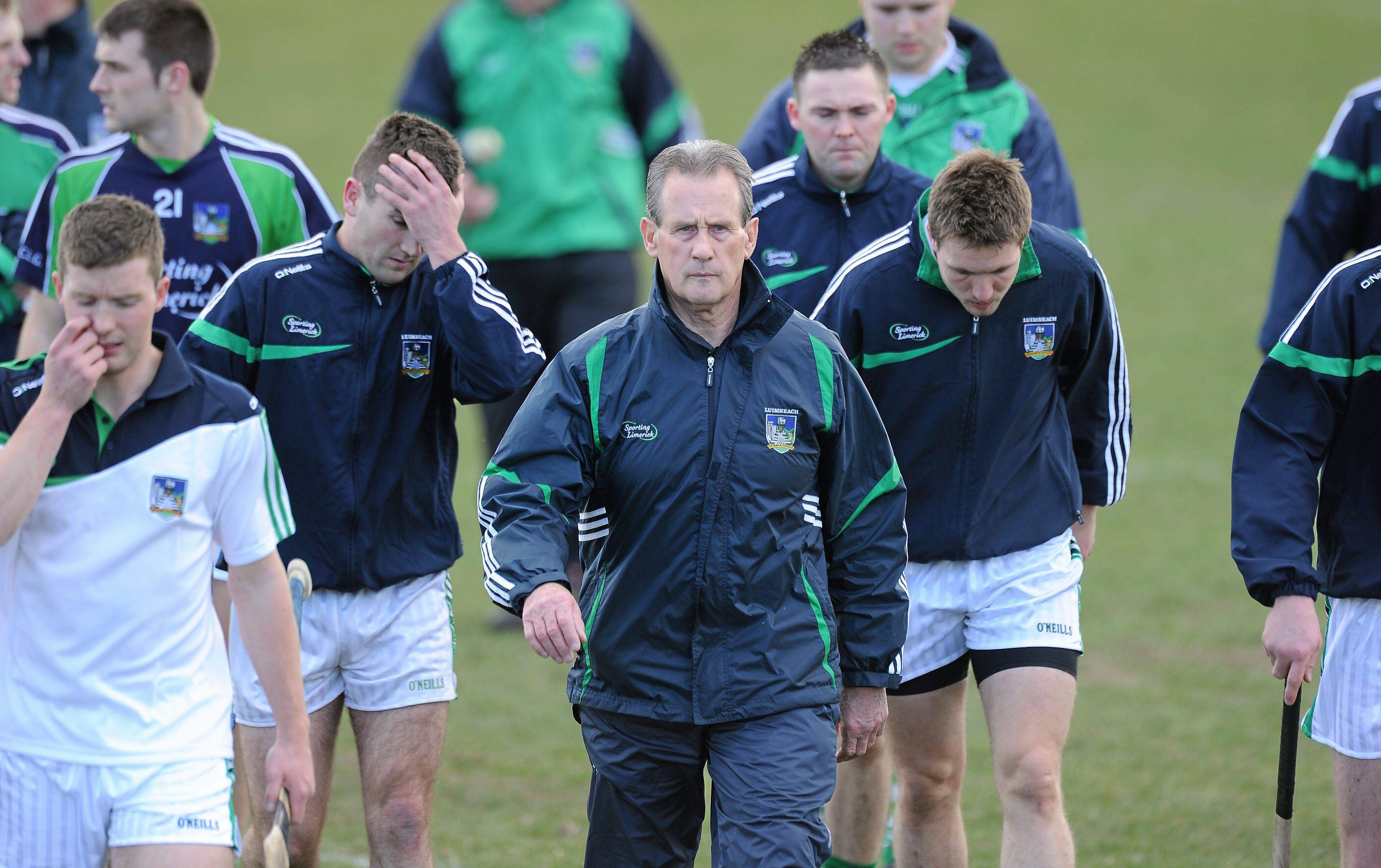 It was a toxic time and it went from bad to worse.
McCarthy had the backing of the County Board and survived a couple of votes but 2010 was a complete and utter shambles.
They lost all seven Division 1 league games, the last one to Dublin by 31 points. Relegation followed, with Limerick not returning to the top tier until this season.
The championship was no better as Cork and Offaly swatted them aside in utterly harmless affairs. There was no relegation but if there was Limerick would have been in big bother.  
McCarthy stepped aside at the end of the 2010 season and was replaced that winter by another Corkman, All Ireland-winning manager Donal O'Grady.
He went about picking up the pieces and those who were dropped or stayed away in 2010 were brought back in. Limerick spent the spring of 2011 in the then Division 2 – playing against the likes of Down, Carlow, Westmeath and Kerry.
Yet they did what they had to, winning all seven regular games and then beating Clare in the final in front of a full house in Ennis.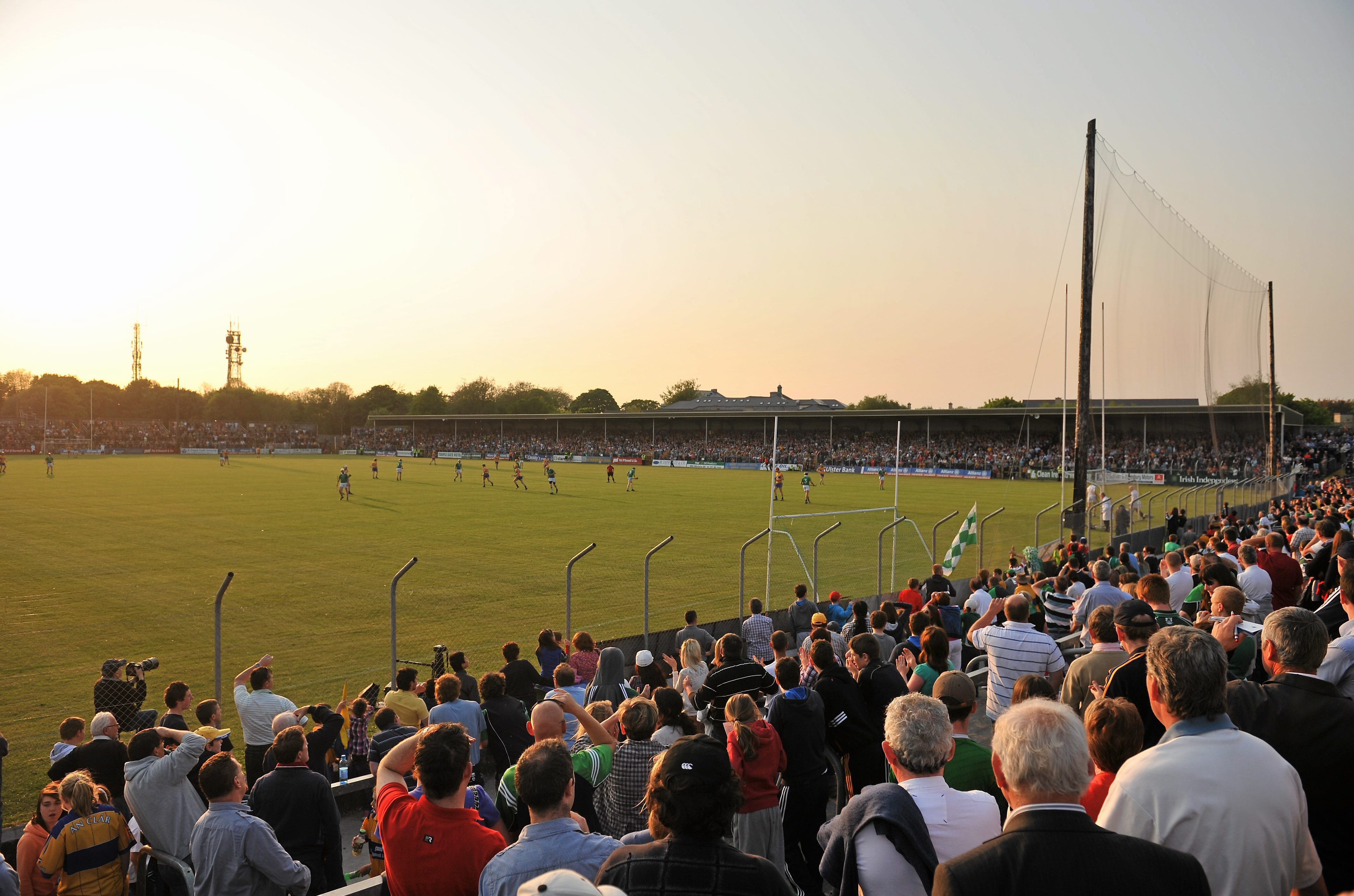 While my colleague Jerome O'Connell covered the vast majority of the games, that clash with Clare gave me an early indicator of the rift that was still present. In many quarters, the players were viewed as the bad guys. Some were hoping that they'd fail to deliver on their return and prove that McCarthy was right for dropping them.
With the game in Ennis in the melting point, Clare struck for a goal. A high-profile Limerick GAA personality in the vicinity of the press box couldn't help himself, leaping out of his seat and yelping 'Now ye're hurling'.
Limerick won that game, one that saw Declan Hannon, then still a Leaving Cert student, make his competitive debut. Hannon would go through a lot of peaks and troughs before he captained Limerick through last season's joyous campaign.
Later that summer, I got a glimpse of the sizeable Limerick support just waiting to have something to shout about. They were way down the pecking order in terms of an All Ireland but 20,000 rocked up to the Gaelic Grounds on a glorious July Saturday evening for an All Ireland Qualifier game against Wexford.
An ever-improving Dublin side beat them in the All Ireland quarter-final but given where Limerick were coming from it was a decent year. There was also encouraging signs at underage level. Their minors beat Cork for the first time since the 80s and their U-21s won Munster following an epic extra-time win, also over Cork.
Controversy and aggro were never far away though and I experienced that after the U-21s lost the All Ireland semi-final to Galway with the Limerick Leader threatened with legal action following an interview given by the manager and his comments in relation to a late missed free.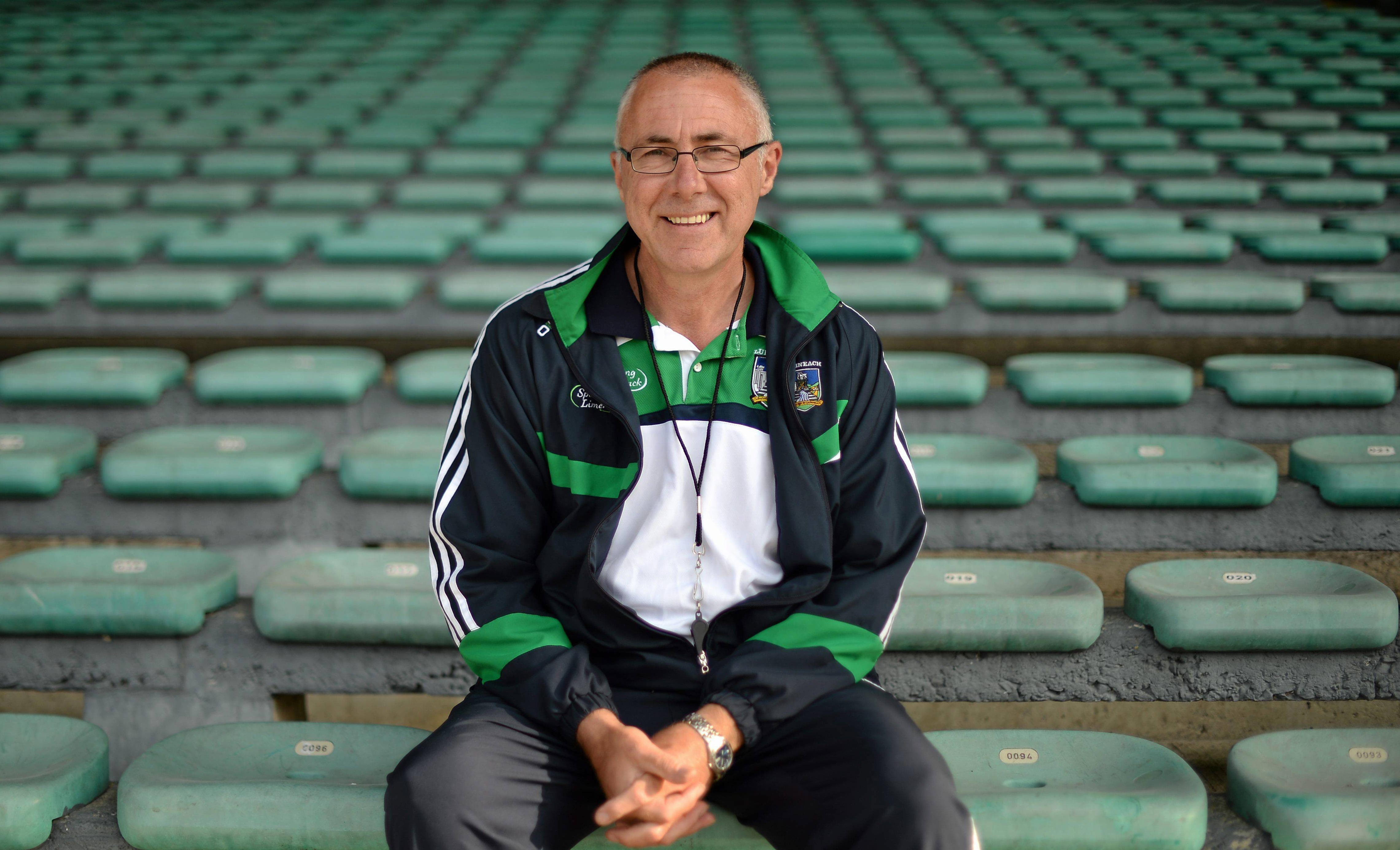 That winter, the County Board, were back on the lookout for a new senior manager when Donal O'Grady walked away after just one year in the job. The search for a replacement brought them to Cork again, with John Allen the next into the hotseat, following O'Grady into a job, just as he had done so successfully in their native county previously.
Allen was a steady hand in what was still a sensitive place. Despite having won promotion the previous year, a re-structure of the leagues meant Limerick found themselves in Division 1B, then also very much a poor relation of what was being played out in 1A.
Indeed they'd find themselves trapped there for the next seven seasons, always finding a way not to go up.
While the league caused incredible sustained frustration and almost fascination to the Limerick hurling public, the 2012 championship brought a bit more progress. They came within minutes of beating Tipperary in Thurles, beat Clare in the Qualifiers and had a decent shot at Kilkenny in the All Ireland quarter-final.
In 2013, then, they made a significant breakthrough, seeing off Tipperary and then Cork to win the Munster title for the first time since 1996. It was made sweeter by the fact that it was in their home Gaelic Grounds with the scenes from the pitch invasion an incredible sight.
Two days later Bruce Springsteen performed to a full house in Thomond Park. The front page on the Limerick Leader that week was a merged image of the celebrations and of The Boss, with the perfectly apt 'Glory Days' headline.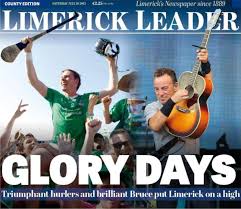 Yet it all went awry shortly after. No different than any other provincial newspaper when their county team is going well, excitement levels went up a notch.
The 2013 hurling championship was the most open in years. Kilkenny and Tipp both went out early. So did Galway. All of a sudden the four remaining teams in the championship were Limerick, Clare, Cork and Dublin, none of whom had challenged seriously for an All Ireland in the previous five years.
The memorable events in Limerick over the years had been fairly significant. Munster beating New Zealand in 1978, the Pope visiting in 1979, John F Kennedy in 1963. And of course the Limerick hurlers winning the All Ireland in 1973.
In the summer of 2013, what better way to mark the 40th anniversary of the achievements of the likes of Joe McKenna, Pat Hartigan and Eamonn Cregan than by ending the famine?
The Leader published a whopper of a preview to the All Ireland semi-final against Clare and a very popular local band called Free Beer brought out a catchy song. "40 years of waiting to bring MaCarthy back," went the chorus. "When we win it this year, we're going to have some craic."
Limerick duly slumped against Clare, barely raised a gallop and were beaten badly. Davy Fitzgerald and Clare went on and won the All Ireland.
The blame game wasn't long starting in Limerick. The Leader were blamed for the hype; Free Beer were blamed for the song; Live 95FM, the local radio station, were blamed for playing it.
Perhaps the song and the coverage were a factor. But the previous year, the people of Donegal bopped away to 'Jimmy's Winning Matches' in the run in to the All Ireland football final. In 1996, prior to Limerick's loss to Wexford in the hurling final, the classic 'Dancing at the Crossroads' knocked The Spice Girls off Number 1 in the charts.
In Limerick, the wins were celebrated raucously but defeats were a free-for-all altogether.
A couple of weeks after the Clare loss, John Allen stepped aside. For the third time in four years, the search was on for a manager.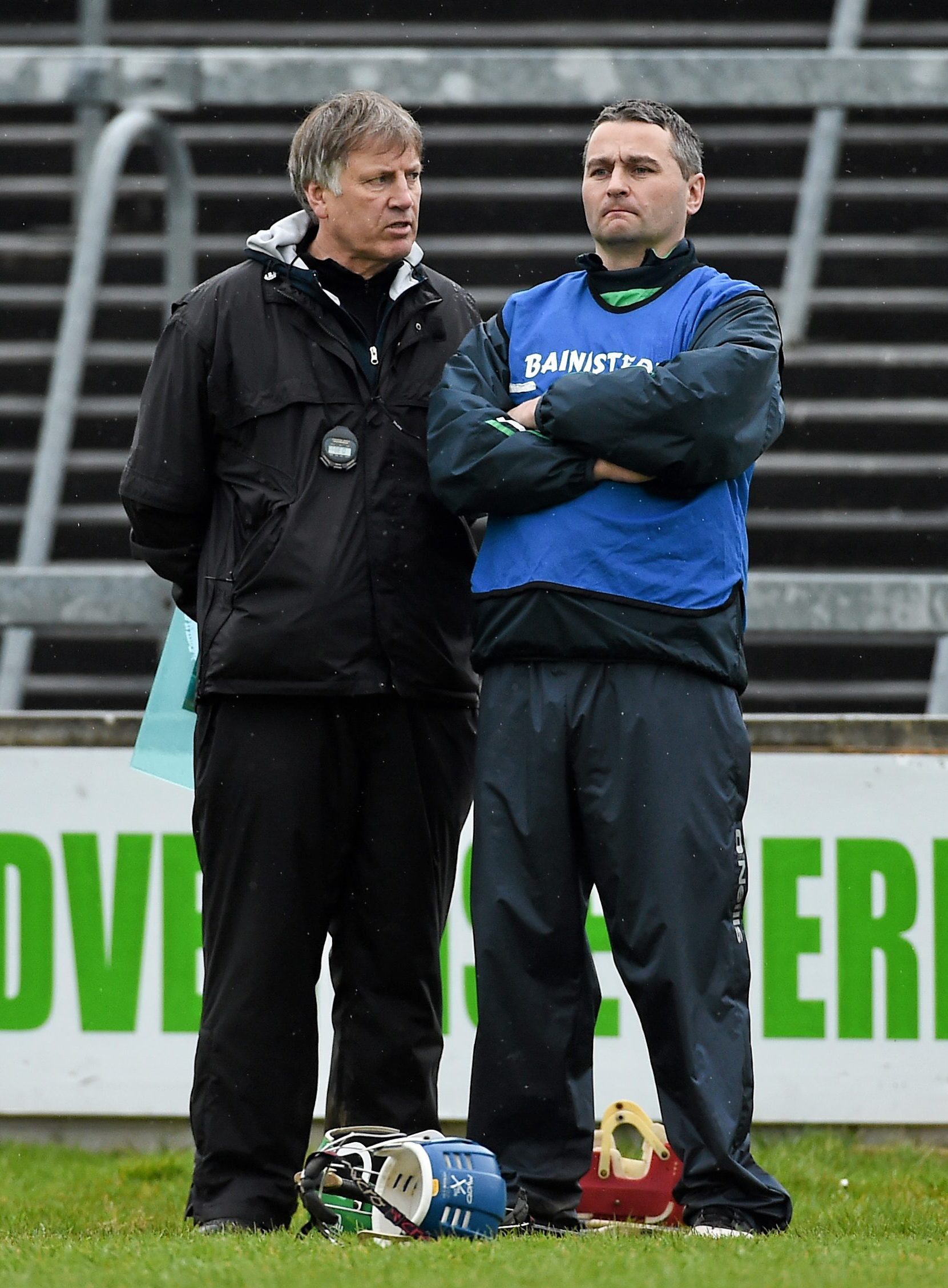 This time it brought them around in a circle and back to Donal O'Grady again. Sort of. Despite having won Munster there was a view in Limerick that they didn't want an outside manager again. So O'Grady was brought in in a joint-manager role with former player TJ Ryan who'd been a selector in O'Grady's first term.
Ryan was an insider but he didn't have massive experience. He was also a somewhat divisive figure having been an outspoken critic of the Justin McCarthy regime and the board in 2010 in his capacity as a radio pundit.
It was hard to know who was the boss but following another failed promotion bid and a dreadfully poor league quarter-final showing against Galway, a County Board meeting was told that the management had apologised for the display.
When those comments were reported, an ugly war of words developed between O'Grady and the board, including O'Grady going on to Morning Ireland to defend himself.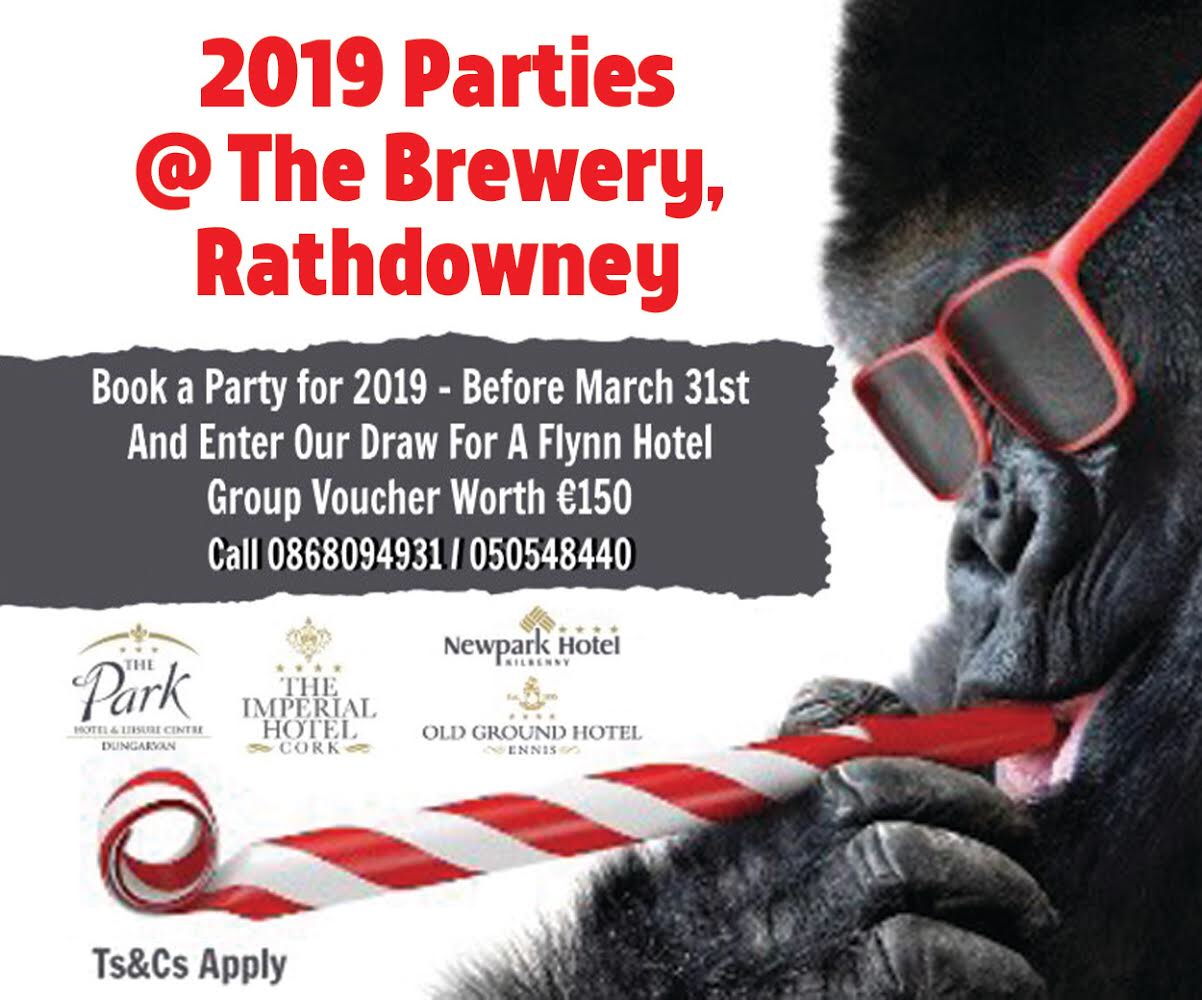 The upshot of it all was that O'Grady resigned and didn't return. Ryan was left on his own, seemingly a dead man walking left to wait out his time until the end of the season.
His elevation to the top job made life awkward in the Leader. Ryan wouldn't speak to us, apart from the after-match group interviews, due to a long-standing, deep-rooted clash with our columnist Martin Kiely, the RTE commentator.
I recall meeting Ryan in a city hotel to try and patch things up. He was engaging, enjoyable company whose passion for Limerick hurling was palpable. But we couldn't heal the rift.
Despite the turmoil and the pressure, Limerick produced a performance full of energy to beat Tipp in Thurles in the Munster championship. It set up a final with Cork in the last game in Páirc ui Chaoimh before it was demolished.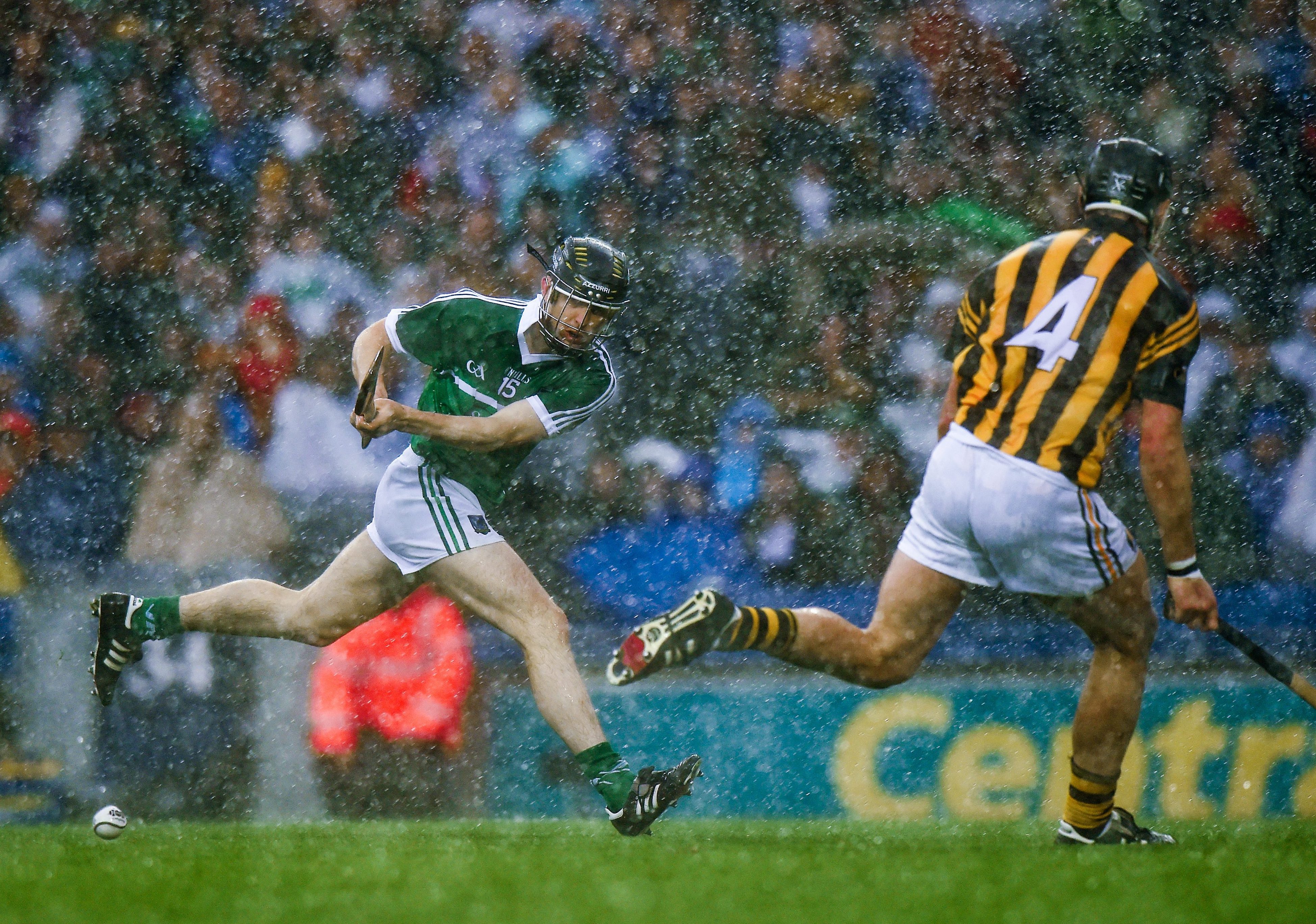 Limerick lost that but they they responded with a massive win over Wexford and then almost beat Kilkenny in an unforgettable classic in monsoon-like conditions in Croke Park in the All Ireland semi-final.
A couple of days after that loss Ryan was handed a three-year term on his own.
Unfortunately that 2014 season was as good as it got. Two disappointing seasons followed in 2015 and 2016 and Limerick were back on the lookout again.
This time there was an obvious heir apparent within the county. With a golden crop of youngsters coming through on the back of quality school and third level teams and Munster minor titles back to back in 2013 and 2014, Limerick won the All Ireland U-21 title in 2015.
The U-21 manager was John Kiely, who'd been a selector under John Allen. When the job had come up after Allen's departure, I had interviewed him about the vacancy. But he'd just been appointed principal of Abbey CBS secondary school across the border in Tipperary town. The timing was wrong then but he made it clear that he'd be interested in it down the line. Now was his chance.
While the flagship senior team in Limerick had been beset by an endless list and drama and sagas, beneath the surface hurling in the county was absolutely thriving.
An underage academy had been set up back at the turn of the decade. It had big hitters and good coaches involved and gathered every Saturday morning when there was no underage club fixtures permitted.
On top of that, there was a much-improved school scene with Ardscoil Rís – a strong rugby school that produced the likes of Paul O'Connell and Sean Cronin – developing into a powerful operation at that level. In 2014 there was an all-Limerick Harty Cup final, with Ardscoil playing Doon CBS.
The Limerick colleges began dominating the Fitzgibbon Cup too, with four titles in a row coming to the city from 2015 to 2018, two each for Mary I and UL. Indeed, seven of the last nine finals have seen at least one Limerick side compete.
Not all those players were from Limerick obviously but there was a good spread and it contributed to a winning culture that was boosted by another All Ireland U-21 in 2017.
As if that wasn't enough, Limerick teams began gobbling up Munster club crowns too – Na Piarsaigh in 2011, 2013, 2015 and 2017, Kilmallock in 2014. Kilmallock lost the All Ireland final but Na Piarsaigh won it after claiming their third provincial title.
The raw material was there for Kiely and he got to work.
His first year was somewhat underwhelming, again missing out on league promotion and losing both championship matches – to Clare and Kilkenny.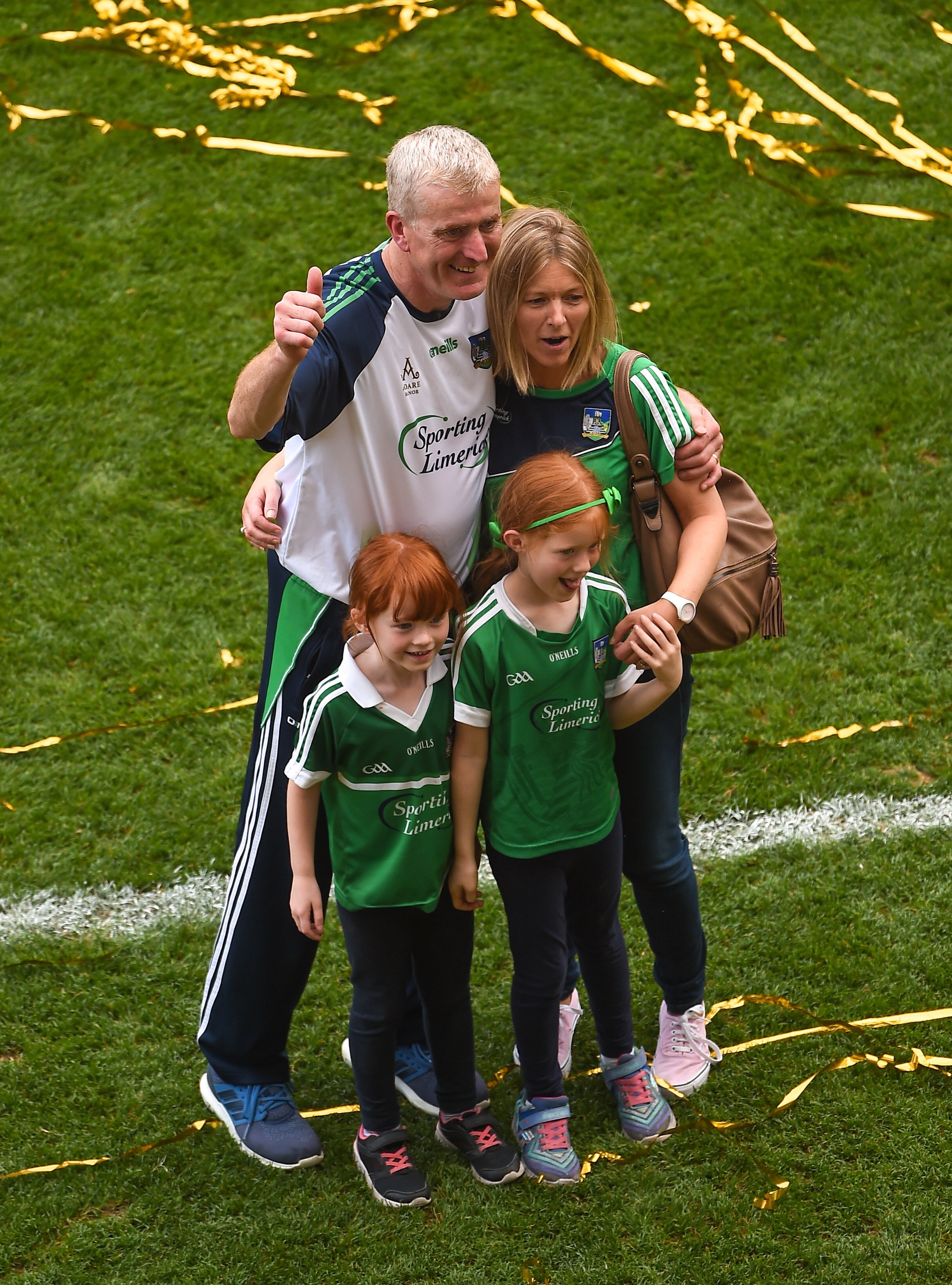 2018, however, was magical. The changed championship format seemed to bring out the best in them. They might only have finished third in Munster but they beat Tipp and Waterford and drew a sensational game with Cork.
Then they knocked out Kilkenny and then Cork in the All Irleland semi-final after extra time. After that game, Shane Dowling – a super sub if ever there was one – pleaded with supporters in the county not to get carried away. Those sentiments were echoed by Kiely in his interview.
There was an almost paranoid-like atmosphere that the infamous hype could cost them.
"I hope they don't start writing songs or poetry or anything about the bloody thing," said Richie Bennis, who'd been on the '73 team and was manager when they lost the All Ireland final in 2007.
"I don't think they will though. We have been too long waiting and I think people have learned their lessons."
On Sunday, August 19, Limerick got the job done, beating Galway in the final. It ended 45 years of hurt and laid to rest the ghosts of final defeats in '74, '81, '94 (when Offaly staged a smash and grab in the last five minutes), '96 and 2007.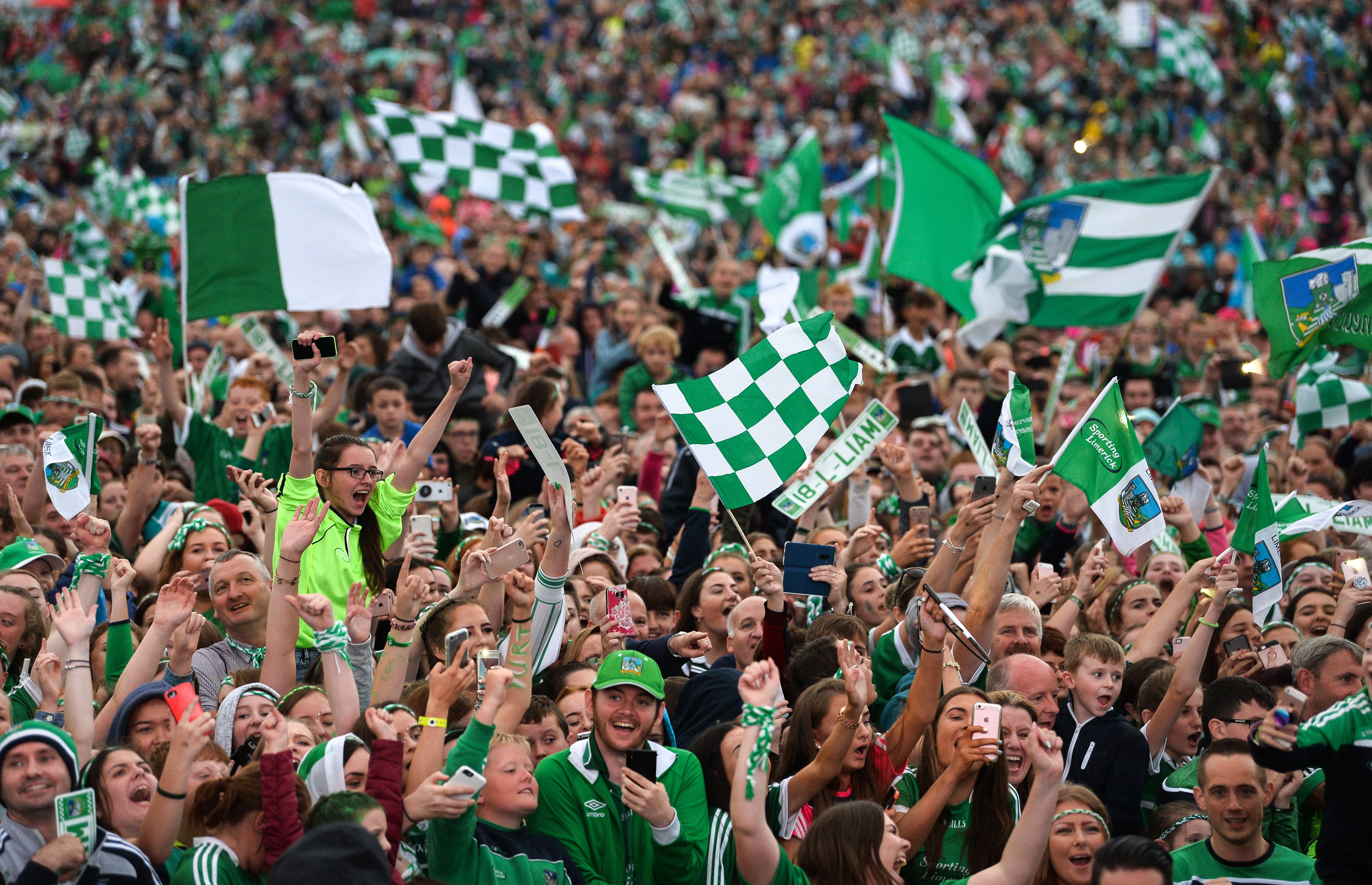 They returned to an expected hero's welcome, thousands lining the streets of the city and then in the Gaelic Grounds. Smaller homecomings took place in every village and town in the county over the following weeks and months.
During that time, it seemed there was a hardly a photo taken in Limerick without the Liam MacCarthy in it. It's been almost everywhere – schools, businesses, nursing homes, even Limerick prison.
It hasn't been in any pubs, however; a decision was made early on that that would be the case.
From a distance it appears that Limerick players have handled the mantle of being All Ireland champions with the same class as they've shown on the pitch.
We've had them up here in Laois too. Declan Hannon gets his hurls from Martin Cuddy in Meelick outside Portlaoise and himself and Cian Lynch visited Timahoe NS before Christmas.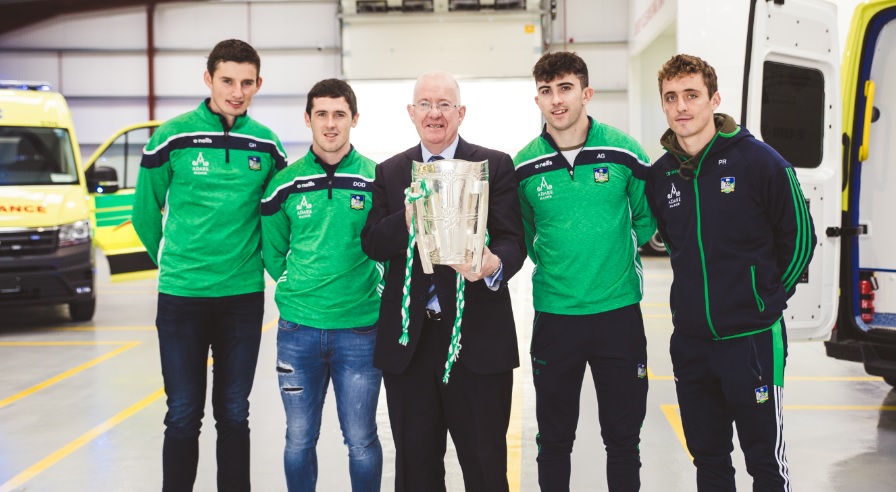 Aaron Gillane, Gearoid Hegarty, Pat Ryan and Darragh O'Donovan were in Portlaoise for the official opening of Heart ER last October.
Personally, having worked in Limerick and seen how much hurling means, I was delighted to see them get their day in the sun. My former colleagues in the Limerick Leader pulled out all the stops in their coverage of such a momentous occasion. Awards should follow for the quality of their work.
Tonight Limerick field a mixed team and only six of the side that won the All Ireland. They expect bigger games down the line.
The county has come a long way since Laois almost beat them in the championship ten years ago this summer.
But there's lessons for us all in how they've picked themselves up from the absolute depths of despair to claim the biggest prize of all.

SEE ALSO – Limerick hurlers visit Laois school with Liam MacCarthy Cup