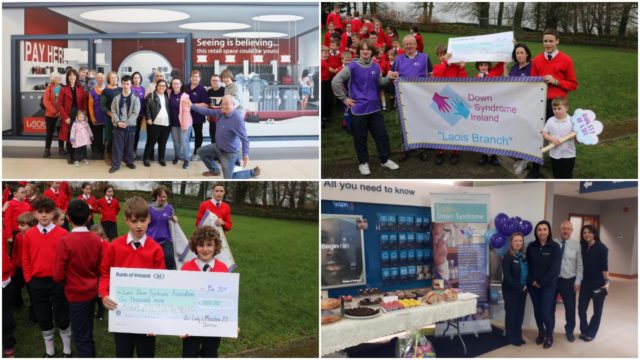 Incredible acts of kindness and generosity were displayed across the globe as we celebrated World Down Syndrome Day.
This was highlighted in Our Lady's Meadow National School, where fifth and sixth class students raised €1,075 out of their confirmation money to present to Down Syndrome Ireland (DSI) Laois Branch.
This was certainly the Coup De Grace for the Branch on World Down Syndrome Day.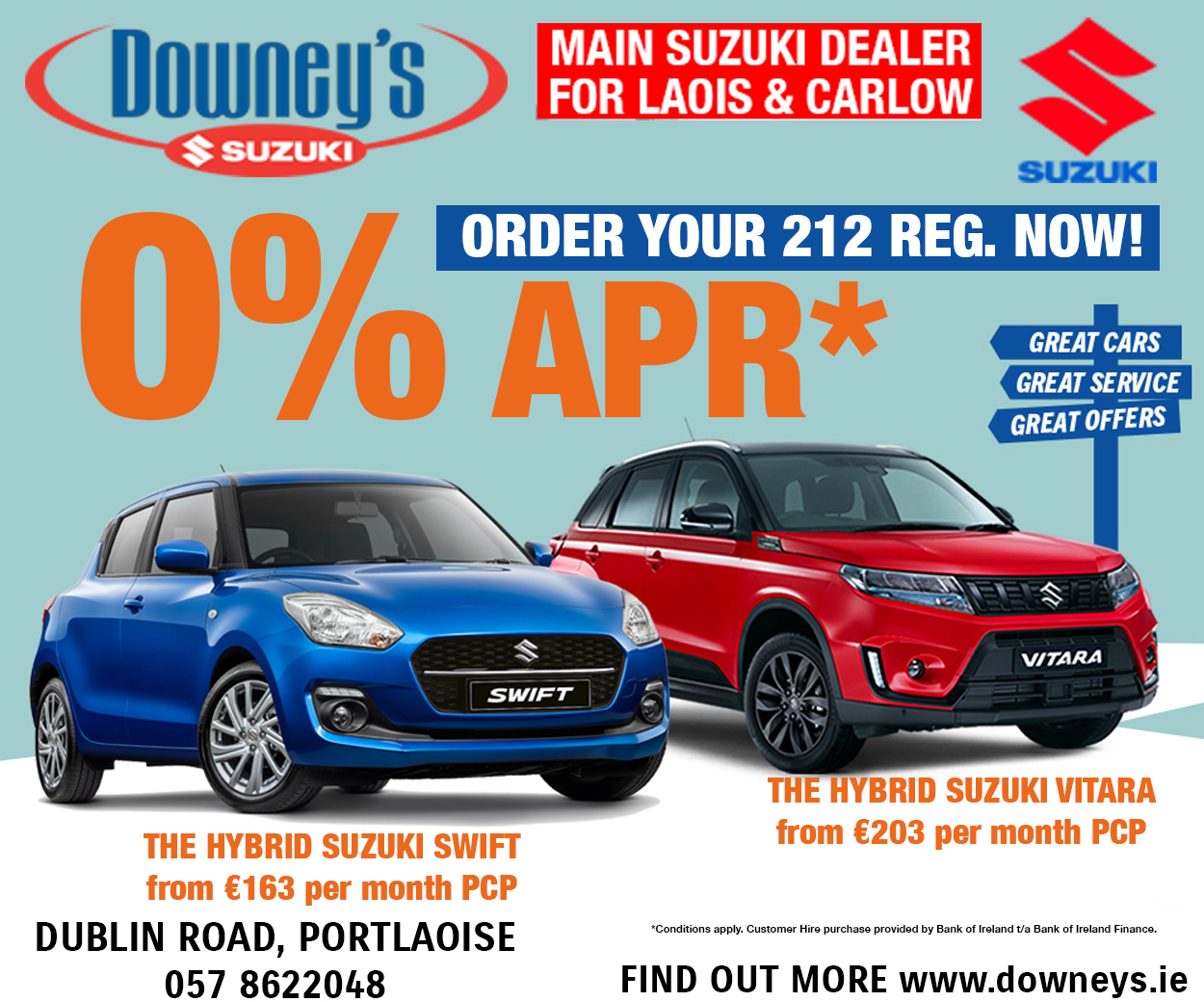 Margaret Miron (Chairperson) and Michael Gorman (PRO) visited the school where they received the money and witnessed the 'Rock your Socks Day'.
All wore crazy, colourful, odd but not smelly socks to raise awareness for Down Syndrome.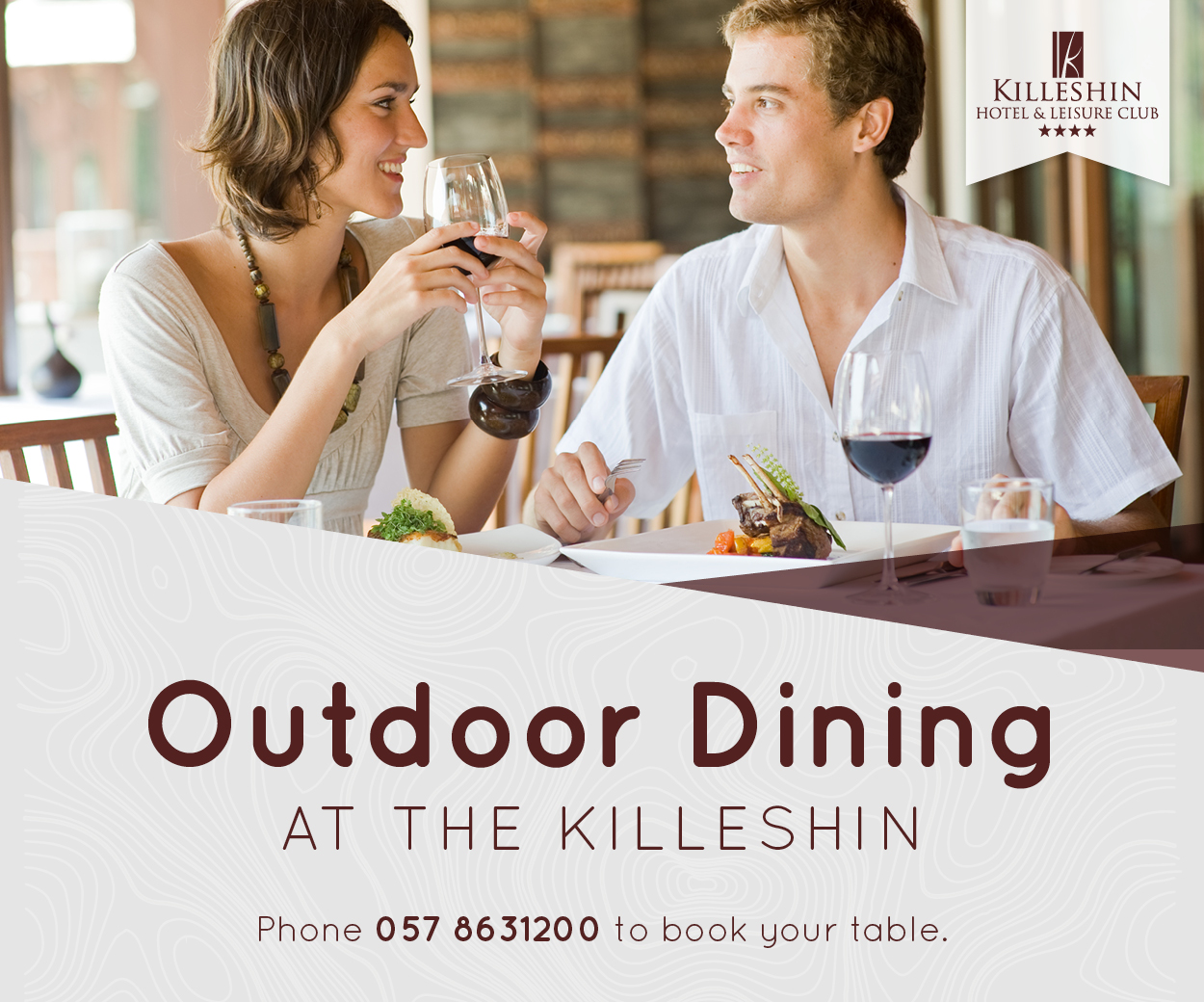 Guest of honour on the day was Stephen Bergin, past pupil of Our Lady's Meadows NS. Stephen accepted the large cheque on behalf of Down Syndrome Ireland "Laois Branch".
Junior infant pupil and DSI Laois Branch member Dylan Grady proudly welcomed Margaret Miron and Michael Gorman, his friends in DSI Laois Branch, to the school.
PRO Michael Gorman and Chairperson Margaret Miron both expressed their amazement at the huge amount raised by the fifth and sixth class at the school.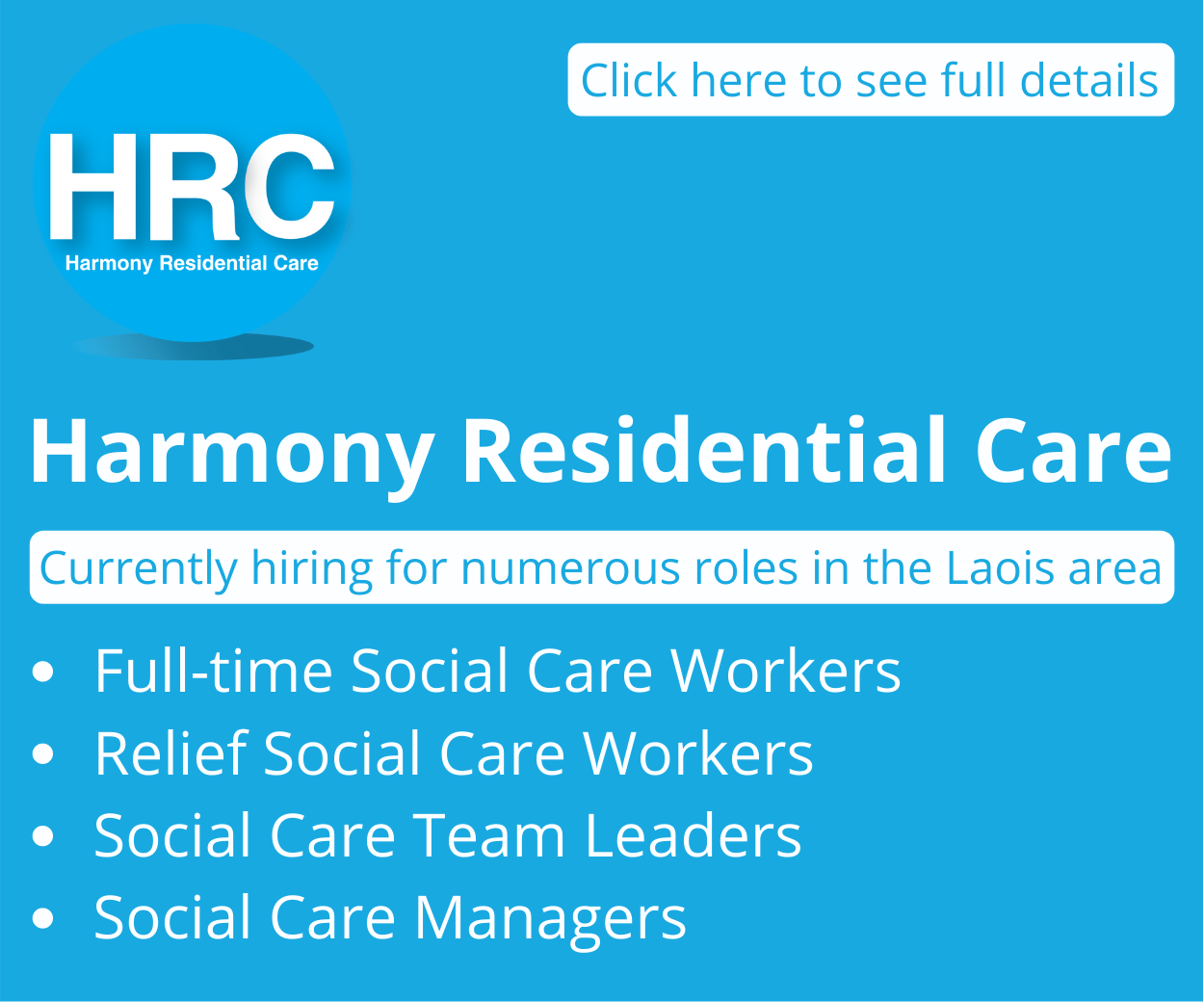 They highlighted how this wonderful gesture gives them great hope for the future of children with Down Syndrome in Laois and how much children in mainstream school 'get it' in terms of supporting fellow students who may struggle in their curricular and daily lives.
Michael and Margaret expressed how these funds will support their members and informed the pupils how their funding will be spent and they thanked all the pupils, staff and parents who made this all possible.
They also gave a special thanks to Dylan Grady, for whom such a mighty effort was made.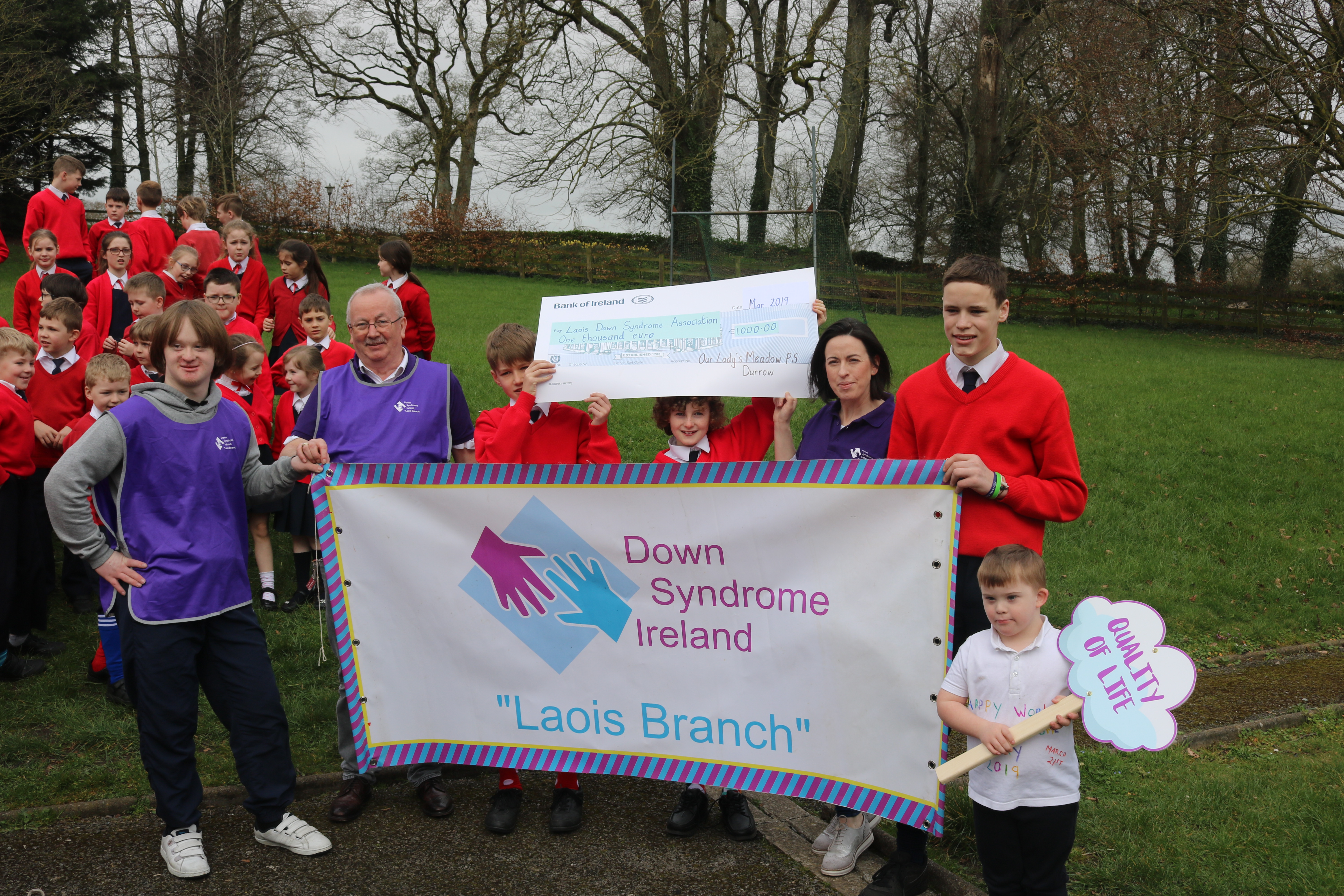 This wasn't all that DSI Laois branch were involved in on World Down Syndrome Day
In Rafters Cafe, Portlaoise, they had many callers in to congratulate Branch members on this very special day for them.
Prospective Laois Rose and Branch member Chloe McEvoy also paid a visit and posed for some lovely photos.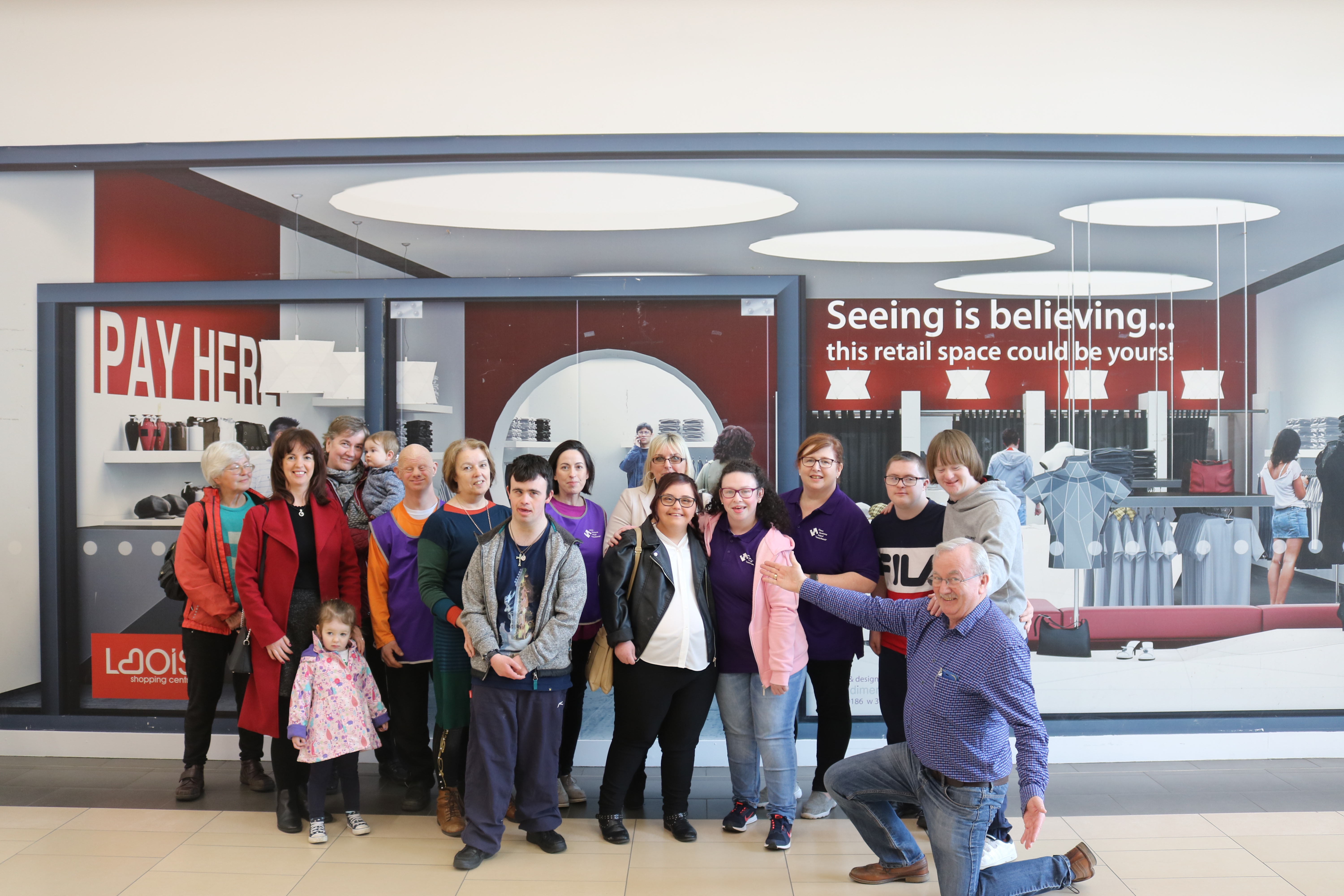 Chloe will be getting full support from the Branch in her bid to win the Laois Rose contest as she breaks another milestone for people with Down Syndrome in the county.
"Our sincere thanks to Dominic, Trish and all the staff in Rafters Cafe for all their hard work and friendly approach throughout the day yesterday.
"Thanks also to the security staff in the Laois Shopping Centre who accommodated us at every opportunity when asked for support," said PRO Michael Gorman.
Bank of Ireland Portlaoise ran a cake sale for the Branch too. Thanks also goes to Norma Lynch for organising the cake sale and to Paul and all the staff for all their hard work.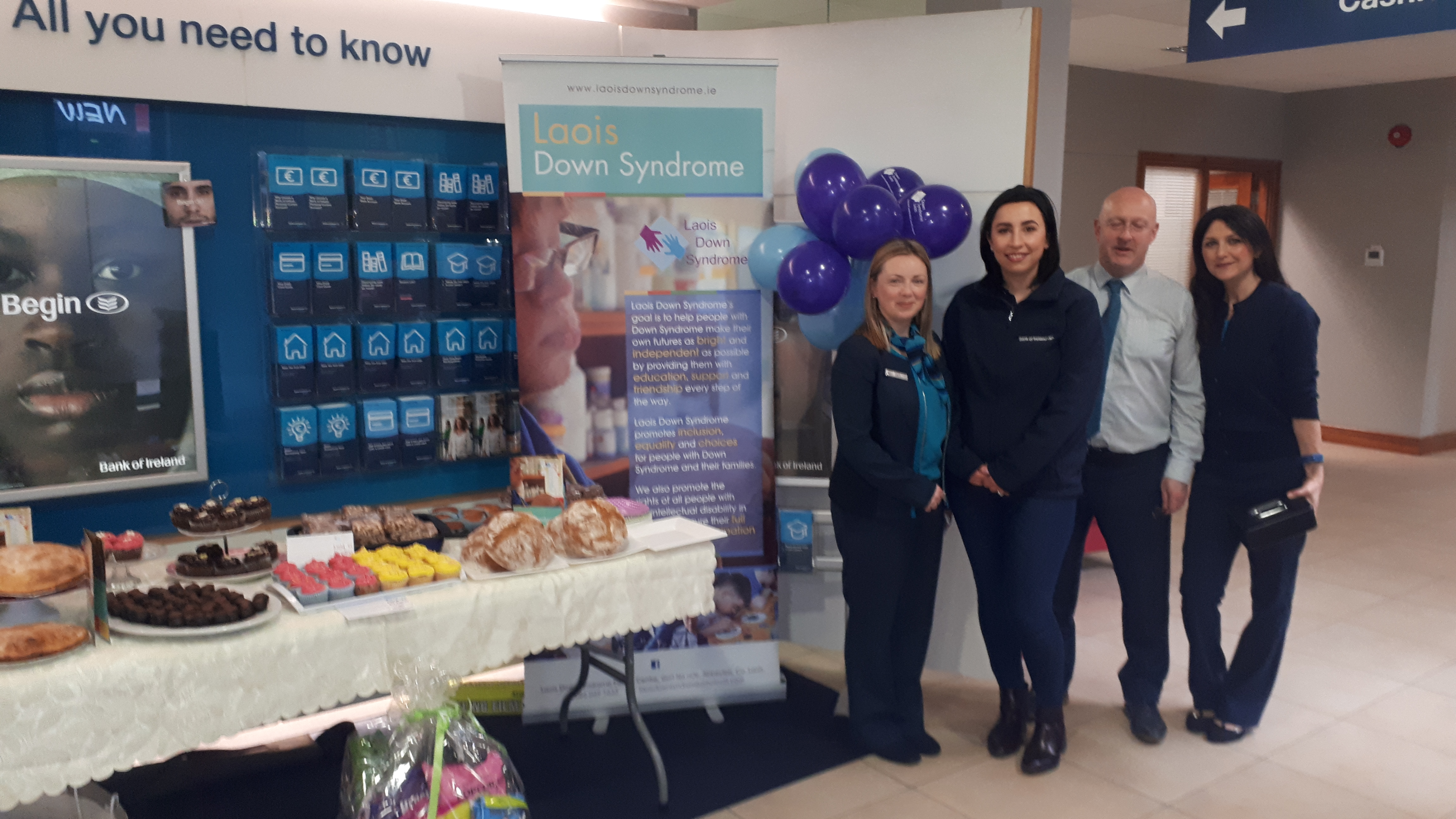 Therapies in the DSI branch include; Counselling Service, Speech and Language, Occupational Therapy, Physiotherapy, Chiropody Clinic, Reflexology, Music Therapy, Yoga, swimming and cycling lessons – to name a few.
They also provide information evenings and educational talks and provide rebates for conferences organised by Down Syndrome Ireland.
On top of all of that there is the 'Field of Dreams' in Abbeyleix where adults will be trained and made ready for meaningful employment out in the community, which will be real inclusion and integration into society in Laois.
Thank you to PRO Michael Gorman for sending this information and photos in.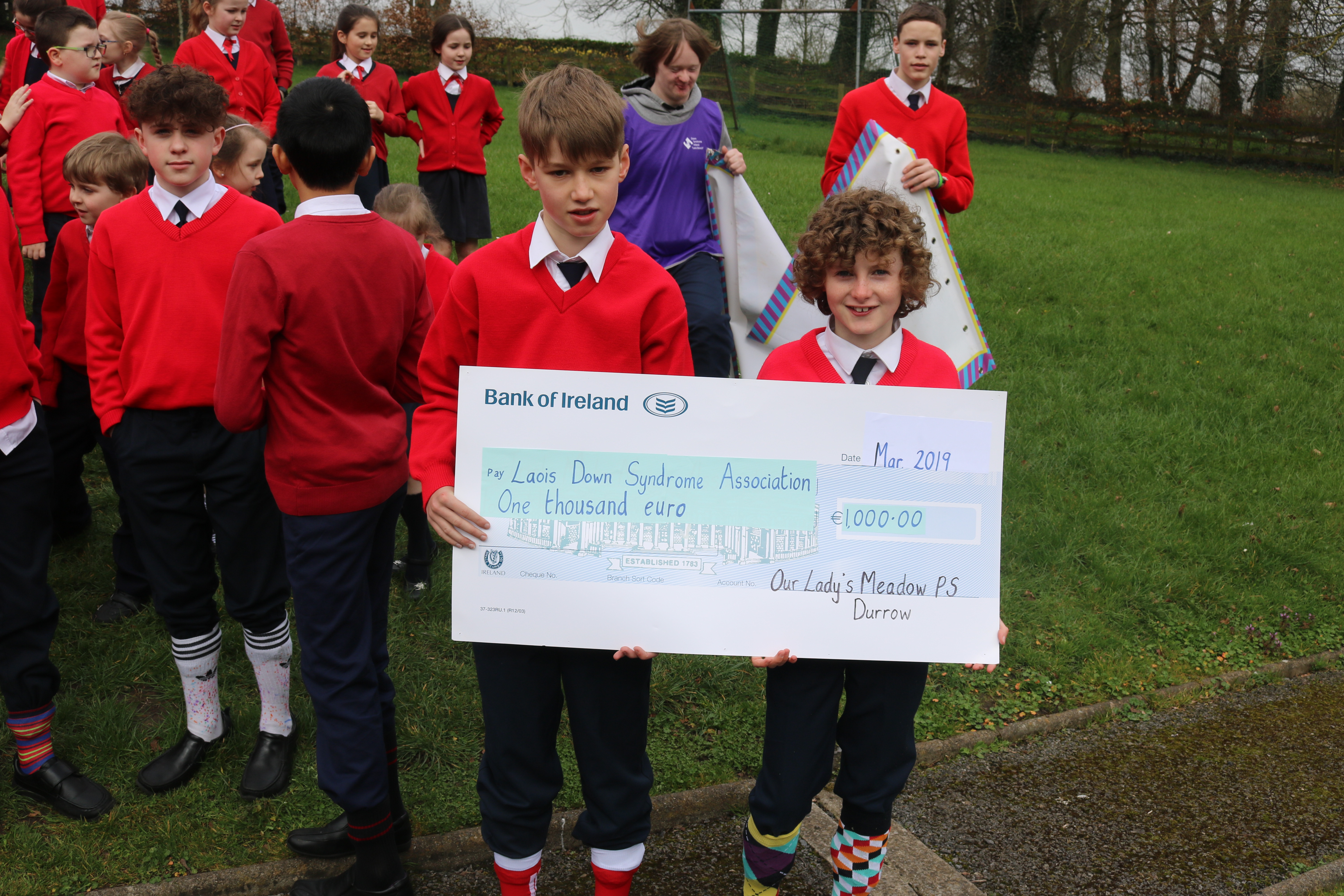 SEE ALSO – Laois man Michael set to take First Dates by storm next week