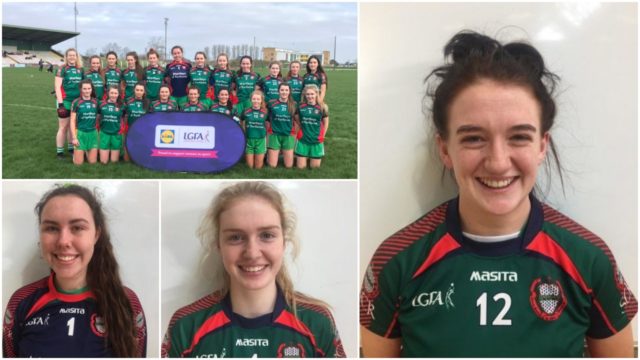 Brought to you in association with Martleys Bus and Coach Hire Portlaoise
There could be an All-Ireland title on its way back to Laois on Saturday evening.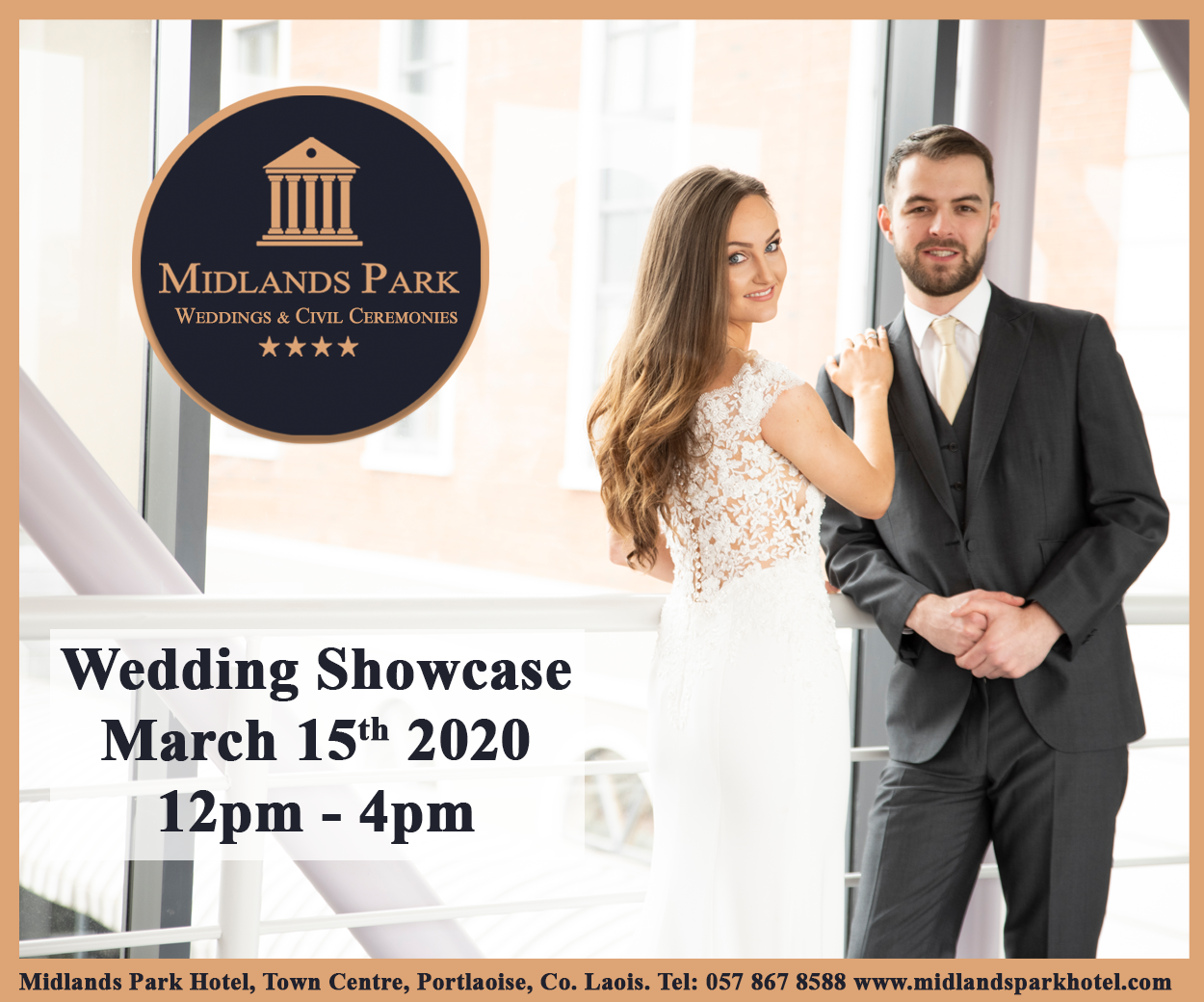 Scoil Chríost Rí are in an All-Ireland Post Primary Senior 'A' final against Loreto Clonmel of Tipperary.
John Scully's side will meet last year's All-Ireland finalists in John Locke Park, Callan, Kilkenny, on Saturday, March 30 at 1pm.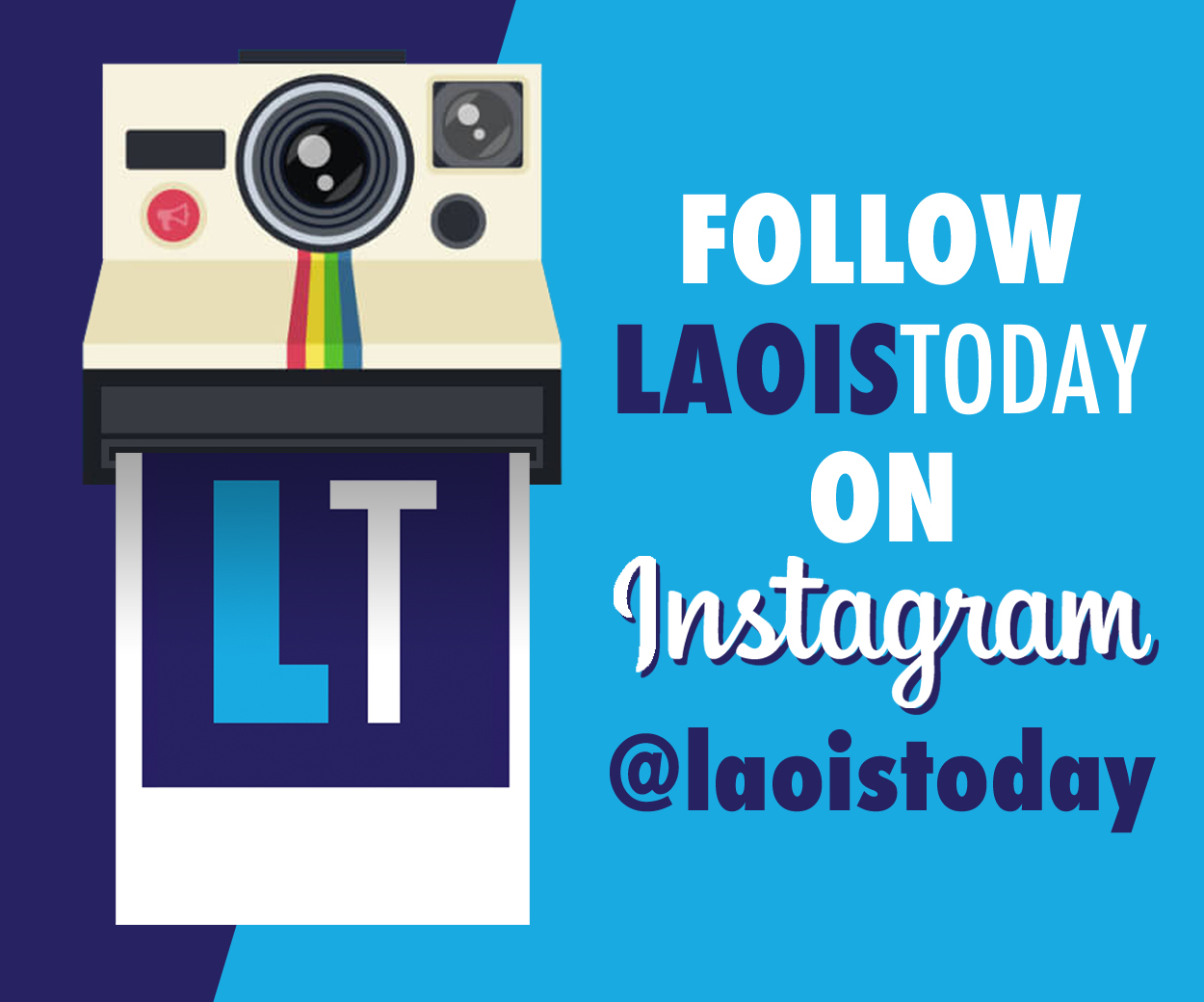 This schools team is a setup that has been hungry for greatness from the off.
Scoil Chríost Rí began their path to the final by defeated Loreto Wexford in round one of the competition.
They then defeated Colaiste Iosagain Dublin on a scoreline of 13-11 to 0-8. In round three they came up against Loreto Navan in Meath – this time winning 5-16 to 1-9 to set them up for the Leinster semi-final.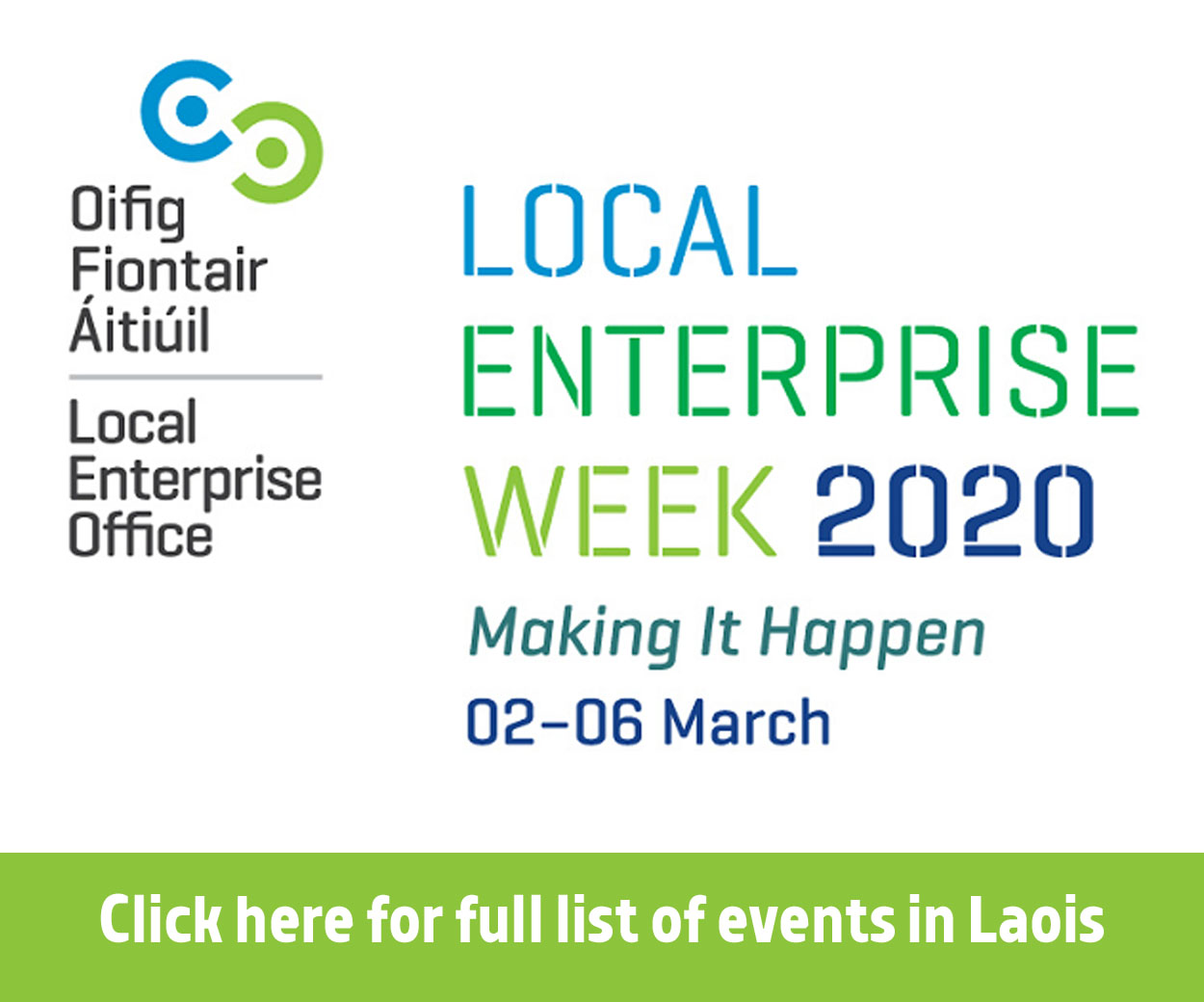 Here they faced Eureka Kells Meath – again winning on a triumphant scoreline of 8-10 to 4-8.
The Leinster final was set up for a showdown with Moate CS from Westmeath.
A first half hat-trick from corner forward Orla Hennessy did the trick for Scoil Chriost Ri as they claimed back-to-back Leinster titles in McCann Park on that cold January day.
A spectacular seven-goal display against Presentation College Tuam of Galway saw Scoil Chríost Rí cruise to this weekend's All-Ireland finale – where they face the team that knocked them out of last year's semi-finals.
Here, we profile each of the Scoil Chríost Rí players involved in this weekend's All-Ireland final: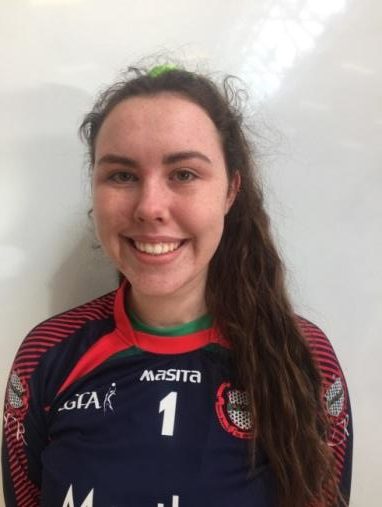 Name: Aoife Hyland Conlon
Age: 18
Club: Portlaoise
Height: 5ft 11"
LGFA School Honours: Junior A Leinster Champions 2016 , Junior A All-Ireland Champions 2016, Junior A Leinster Champions 2017, Senior A Leinster Champions 2018, Senior A Leinster Champions 2019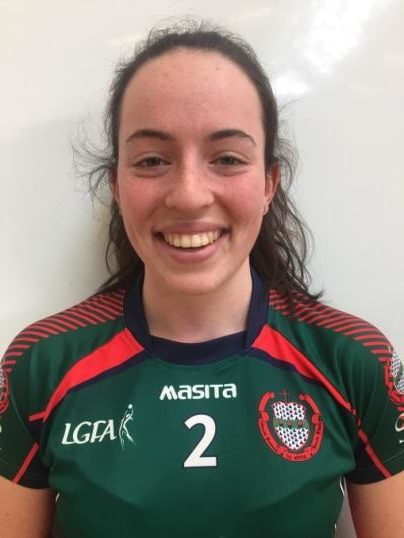 Name: Niamh Crowley
Age: 17
Club: St Paul's
Height: 5ft 7"
LGFA School Honours: Under 14 A Leinster Champions 2015, Junior A Leinster Champions 2016 , Junior A All-Ireland Champions 2016, Junior A Leinster Champions 2017, Senior A Leinster Champions 2018, Senior A Leinster Champions 2019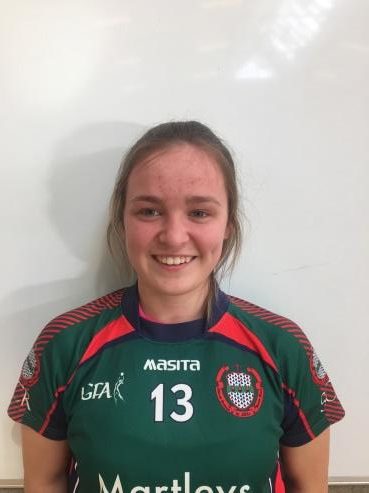 Name: Rebecca Reddin
Age: 16
Club: Portlaoise
Height: 5ft 6"
LGFA School Honours:, Under 14 A Leinster Champions 2016, Junior A Leinster Champions 2016 , Junior A All-Ireland Champions 2016, Senior A Leinster Champions 2017, Junior A Leinster Champions 2017, Senior A Leinster Champions 2018, Senior A Leinster Champions 2019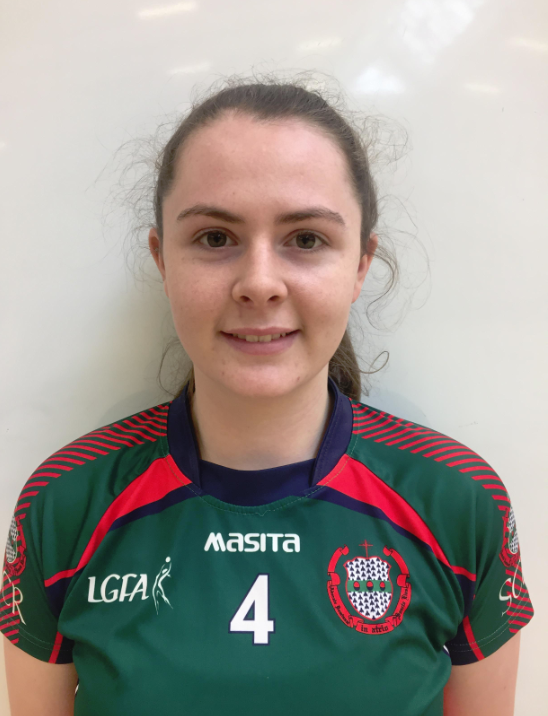 Name: Sarah Fleming
Age: 17
Club: Portlaoise
Height: 5ft 7"
LGFA School Honours: Under 14 A Leinster Champions 2015, Junior C Leinster Champions 2015, Junior C All-Ireland Champions 2015, Under 14 A Leinster Champions 2016,  , Junior A Leinster Champions 2016 , Junior A All-Ireland Champions 2016, Senior A Leinster Champions 2017, Junior A Leinster Champions 2017, Senior A Leinster Champions 2018, Senior A Leinster Champions 2019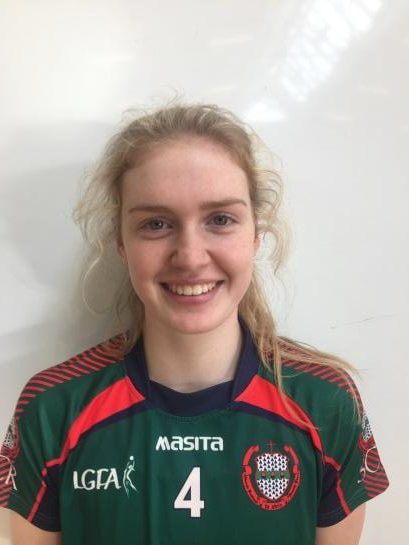 Name: Ciara Byrne
Age: 16
Club: Portlaoise
Height: 5ft 7"
LGFA School Honours: Under 14 A Leinster Champions 2016, Under 14 A Leinster Champions 2017     Junior A Leinster Champions 2017, Senior A Leinster Champions 2018, Junior A Leinster Champions 2019,  Senior A Leinster Champions 2019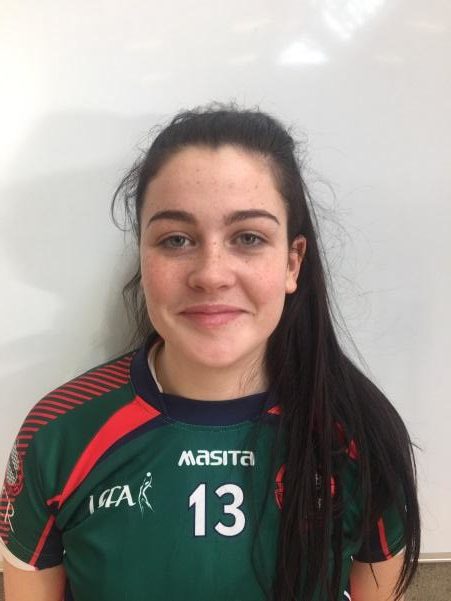 Name: Zoe Keegan
Age: 18
Club: St Paul's
Height: 5ft 6"
LGFA School Honours: Under 14 B Leinster Champions 2014, Under 14 A Leinster Champions 2015  Junior C Leinster Champions 2015, Junior C All-Ireland Champions 2015, Junior A Leinster Champions 2016 , Junior A All-Ireland Champions 2016, Senior A Leinster Champions 2017, Junior A Leinster Champions 2017, Senior A Leinster Champions 2018, Senior A Leinster Champions 2019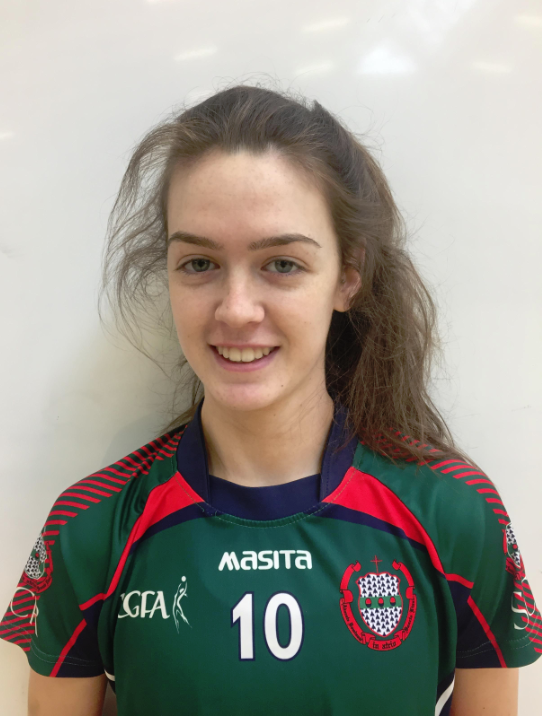 Name: Amy Byrne
Age: 17
Club: Portlaoise
Height: 5ft 7"
LGFA School Honours: Under 14 A Leinster Champions 2015, Junior C Leinster Champions 2015, Junior C All-Ireland Champions 2015 , Junior A Leinster Champions 2016 , Junior A All-Ireland Champions 2016, Senior A Leinster Champions 2017, Junior A Leinster Champions 2017, Senior A Leinster Champions 2018, Senior A Leinster Champions 2019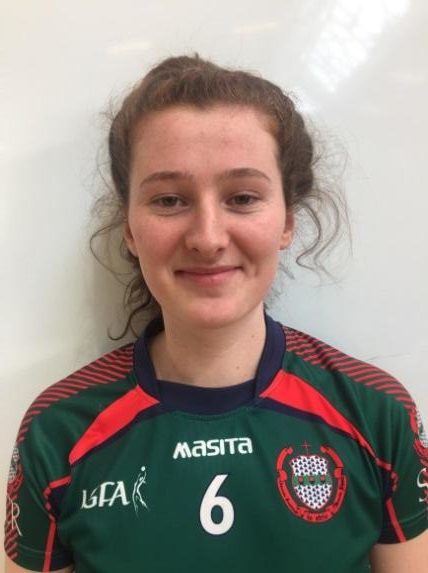 Name: Isabella O'Toole
Age: 18
Club: St Paul's
Height: 5ft 9"
LGFA School Honours: Under 14 B Leinster Champions 2014, Under 14 A Leinster Champions 2015  Junior C Leinster Champions 2015, Junior C All-Ireland Champions 2015, Junior A Leinster Champions 2016 , Junior A All-Ireland Champions 2016, Senior A Leinster Champions 2017, Junior A Leinster Champions 2017, Senior A Leinster Champions 2018, Senior A Leinster Champions 2019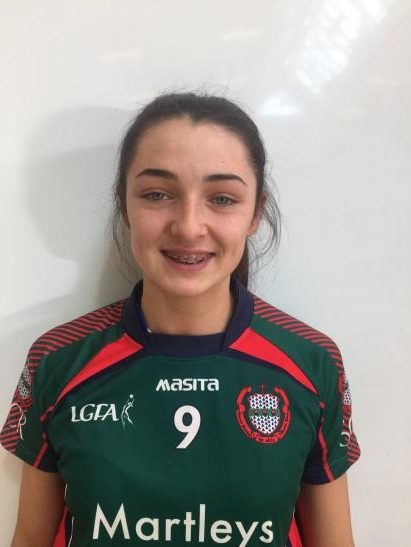 Name: Sarah Larkin
Age: 16
Club: Timahoe
Height: 5ft 9"
LGFA School Honours:, Under 14 A Leinster Champions 2016, Under 14 A Leinster Champions 2017     Junior A Leinster Champions 2017, Senior A Leinster Champions 2018, Junior A Leinster Champions 2019, Senior A Leinster Champions 2019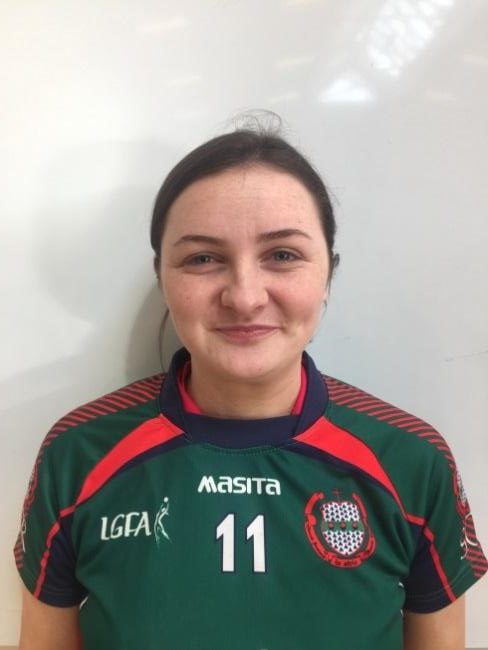 Name: Erone Fitzpatrick
Age: 18
Club: Park-Ratheniska
Height: 5ft 8"
LGFA School Honours: Senior B Leinster Champions 2014, Under 14 B Leinster Champions 2014, Under 14 A Leinster Champions 2015,  Junior C Leinster Champions 2015, Junior C All-Ireland Champions 2015, Junior A Leinster Champions 2016 , Junior A All-Ireland Champions 2016, Senior A Leinster Champions 2017, Junior A Leinster Champions 2017, Senior A Leinster Champions 2018, Senior A Leinster Champions 2019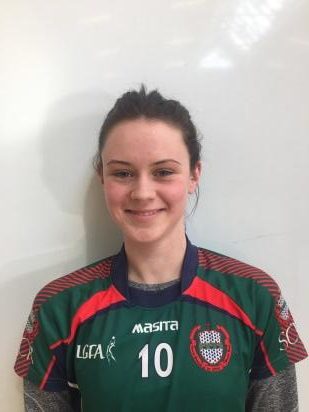 Name: Jenny Murphy
Age: 17
Club: Timahoe
Height: 5ft 7"
LGFA School Honours: Under 14 A Leinster Champions 2015, Under 14 A Leinster Champions 2016,  , Junior A Leinster Champions 2016 , Junior A All-Ireland Champions 2016, Senior A Leinster Champions 2017, Junior A Leinster Champions 2017, Senior A Leinster Champions 2018, Senior A Leinster Champions 2019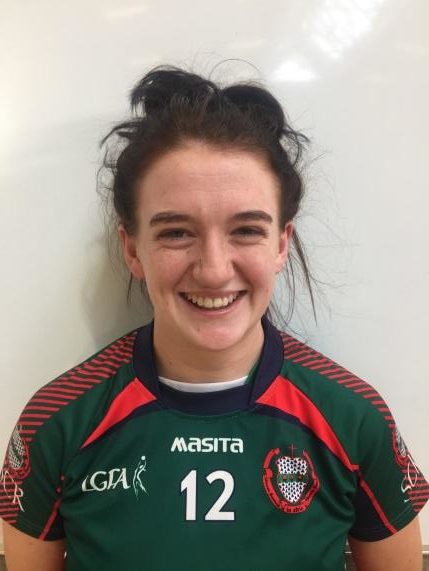 Name: Emma Lawlor
Age: 18
Club: St Paul's
Height: 5ft 6"
LGFA School Honours: Under 14 B Leinster Champions 2014, Under 14 A Leinster Champions 2015,  Junior C Leinster Champions 2015, Junior C All-Ireland Champions 2015, Junior A Leinster Champions 2016 , Junior A All-Ireland Champions 2016, Senior A Leinster Champions 2017, Junior A Leinster Champions 2017, Senior A Leinster Champions 2018, Senior A Leinster Champions 2019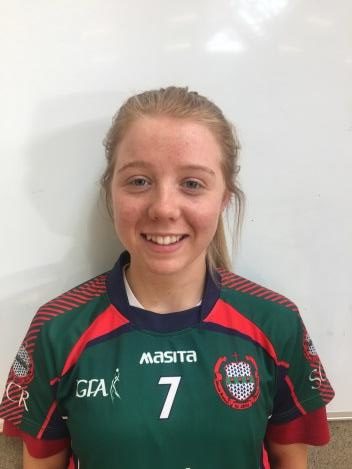 Name: Lisa Keane
Age: 16
Club: The Heath
Height: 5ft 4"
LGFA School Honours: Under 14 A Leinster Champions 2016, Under 14 A Leinster Champions 2017     Junior A Leinster Champions 2017, Senior A Leinster Champions 2018, Junior A Leinster Champions 2019, Senior A Leinster Champions 2019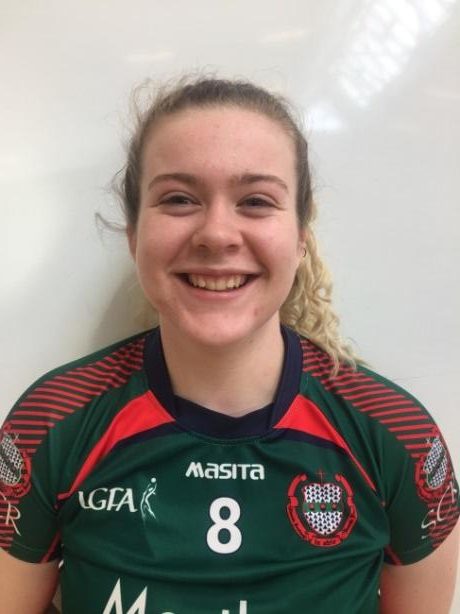 Name: Alice Dunne
Age: 18
Club: Timahoe
Height: 5ft 10"
LGFA School Honours: Under 14 B Leinster Champions 2014, Junior C Leinster Champions 2015, Junior C All-Ireland Champions 2015, Junior A Leinster Champions 2016 , Junior A All-Ireland Champions 2016, Senior A Leinster Champions 2017, Junior A Leinster Champions 2017, Senior A Leinster Champions 2018, Senior A Leinster Champions 2019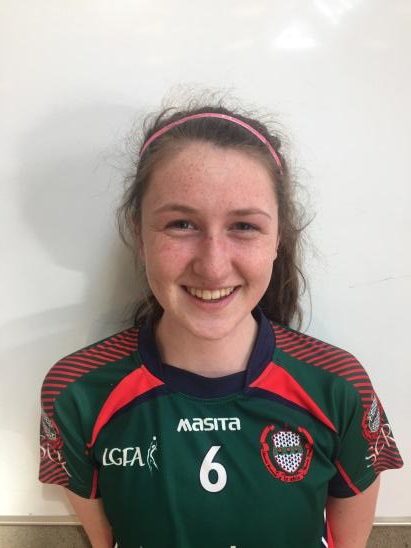 Name: Orla Hennessy
Age: 15
Club: Timahoe
Height: 5ft 7"
LGFA School Honours: Under 14 A Leinster Champions 2017, Junior A Leinster Champions 2017, Senior A Leinster Champions 2018, Junior A Leinster Champions 2019, Senior A Leinster Champions 2019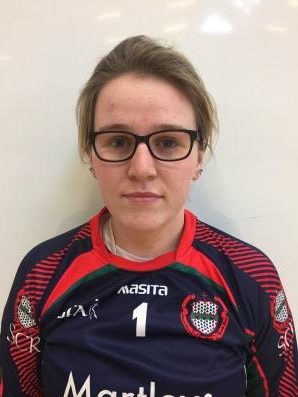 Name: Aimee Keane
Age: 18
Club: Park-Ratheniska
Height: 5ft 8"
LGFA School Honours: Under 14 B Leinster Champions 2014, Under 14 A Leinster Champions 2015,  Junior C Leinster Champions 2015, Junior C All-Ireland Champions 2015 , Junior A Leinster Champions 2016 , Junior A All-Ireland Champions 2016, Senior A Leinster Champions 2017, Junior A Leinster Champions 2017, Senior A Leinster Champions 2019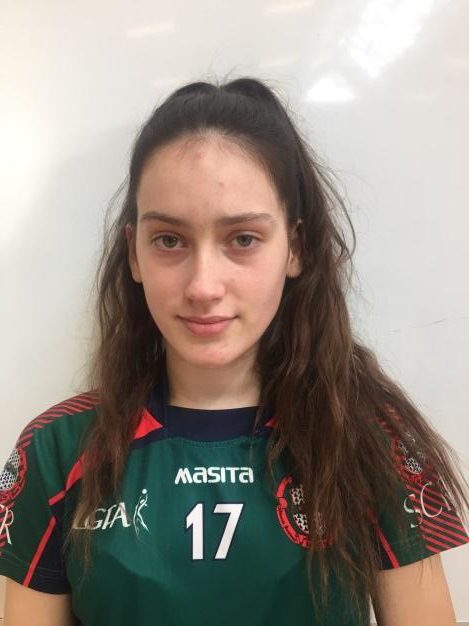 Name: Julia Cahill
Age: 17
Club: Portlaoise
Height: 5ft 7"
LGFA School Honours: Under 14 A Leinster Champions 2015, Junior C Leinster Champions 2015, Junior C All-Ireland Champions 2015 , Junior A Leinster Champions 2016 , Junior A All-Ireland Champions 2016, Senior A Leinster Champions 2017, Junior A Leinster Champions 2017, Senior A Leinster Champions 2018, Senior A Leinster Champions 2019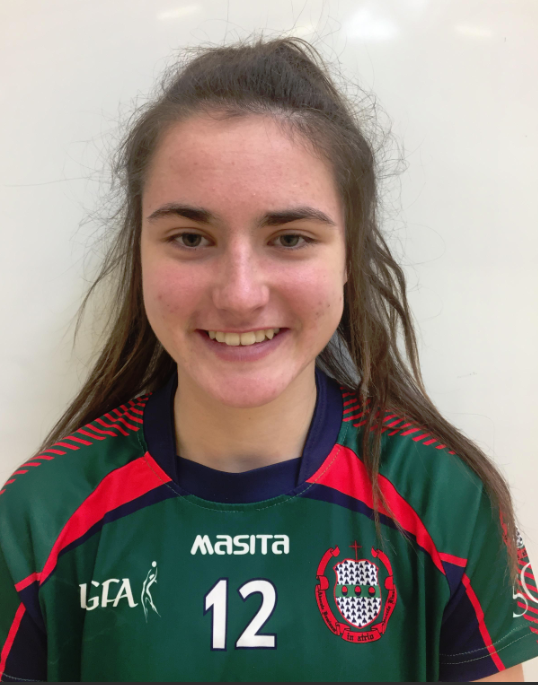 Name: Laura Mooney
Age: 17
Club: Killeigh (Offaly)
Height: 5ft 8"
LGFA School Honours: Senior A Leinster Champions 2019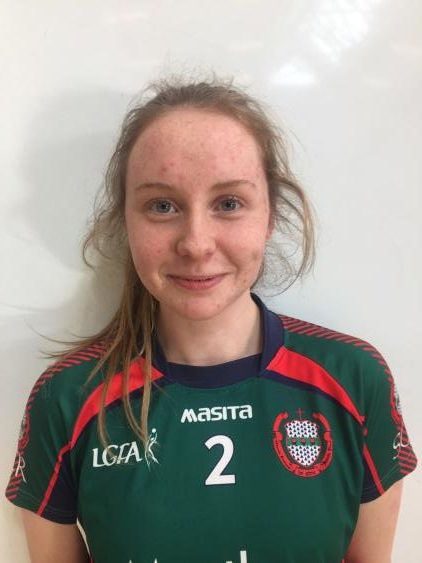 Name: Aishling Fitzpatrick
Age: 15
Club: The Heath
Height: 5ft 9"
LGFA School Honours: Under 14 A Leinster Champions 2017, Junior A Leinster Champions 2017, Senior A Leinster Champions 2018, Junior A Leinster Champions 2019, Senior A Leinster Champions 2019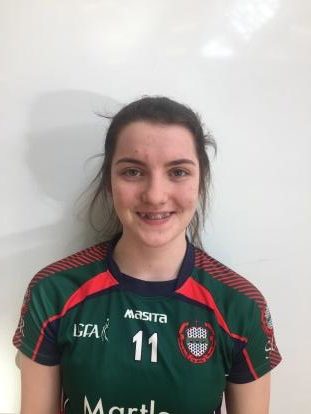 Name: Shauna Dooley
Age: 17
Club: Portlaoise
Height: 5ft 10"
LGFA School Honours: Under 14 A Leinster Champions 2016, Junior A Leinster Champions 2017, Senior A Leinster Champions 2018, Senior A Leinster Champions 2019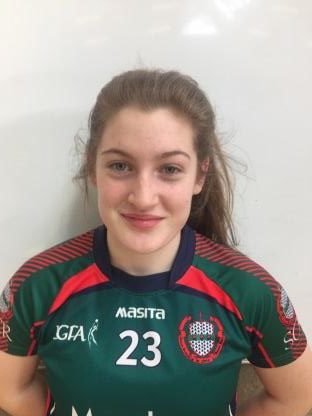 Name: Aoibhe O'Brien
Age: 16
Club: Portlaoise
Height: 5ft 6"
LGFA School Honours Under 14 A Leinster Champions 2016, Under 14 A Leinster Champions 2017     Junior A Leinster Champions 2017, Junior A Leinster Champions 2019, Senior A Leinster Champions 2019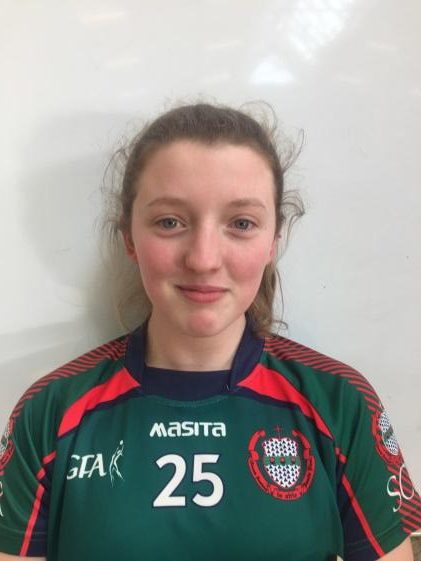 Name: Grace Salmon
Age: 16
Club: The Heath
Height: 5ft 6"
LGFA School Honours: Under 14 A Leinster Champions 2016, Under 14 A Leinster Champions 2017     Junior A Leinster Champions 2017, Junior A Leinster Champions 2019, Senior A Leinster Champions 2019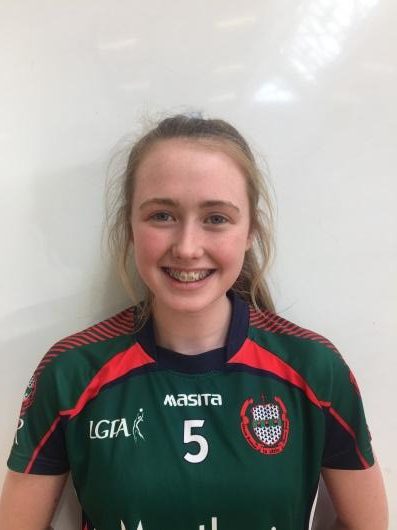 Name: Grainne O'Reilly
Age: 16
Club: Portlaoise
Height: 5ft 8"
LGFA School Honours: Under 14 A Leinster Champions 2016, Under 14 A Leinster Champions 2017     Junior A Leinster Champions 2017, Junior A Leinster Champions 2019, Senior A Leinster Champions 2019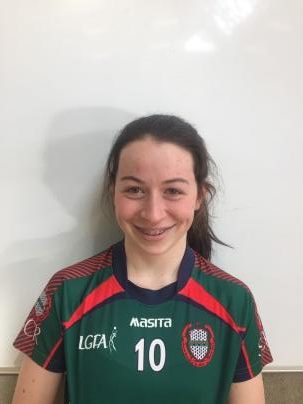 Name: Ciara Crowley
Age: 15
Club: St Paul's
Height: 5ft 6"
LGFA School Honours: Junior A Leinster Champions 2019, Senior A Leinster Champions 2019
SEE ALSO – Profiled: The Knockbeg U-16 football team vying for All-Ireland glory