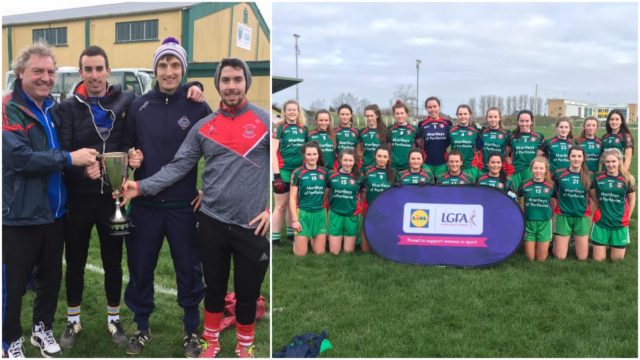 Brought to you by Martleys Bus and Coach Hire Portlaoise
There's an air of jovial spirit around the Scoil Chríost Rí camp as they finish their preparations towards the All-Ireland senior 'A' final this weekend.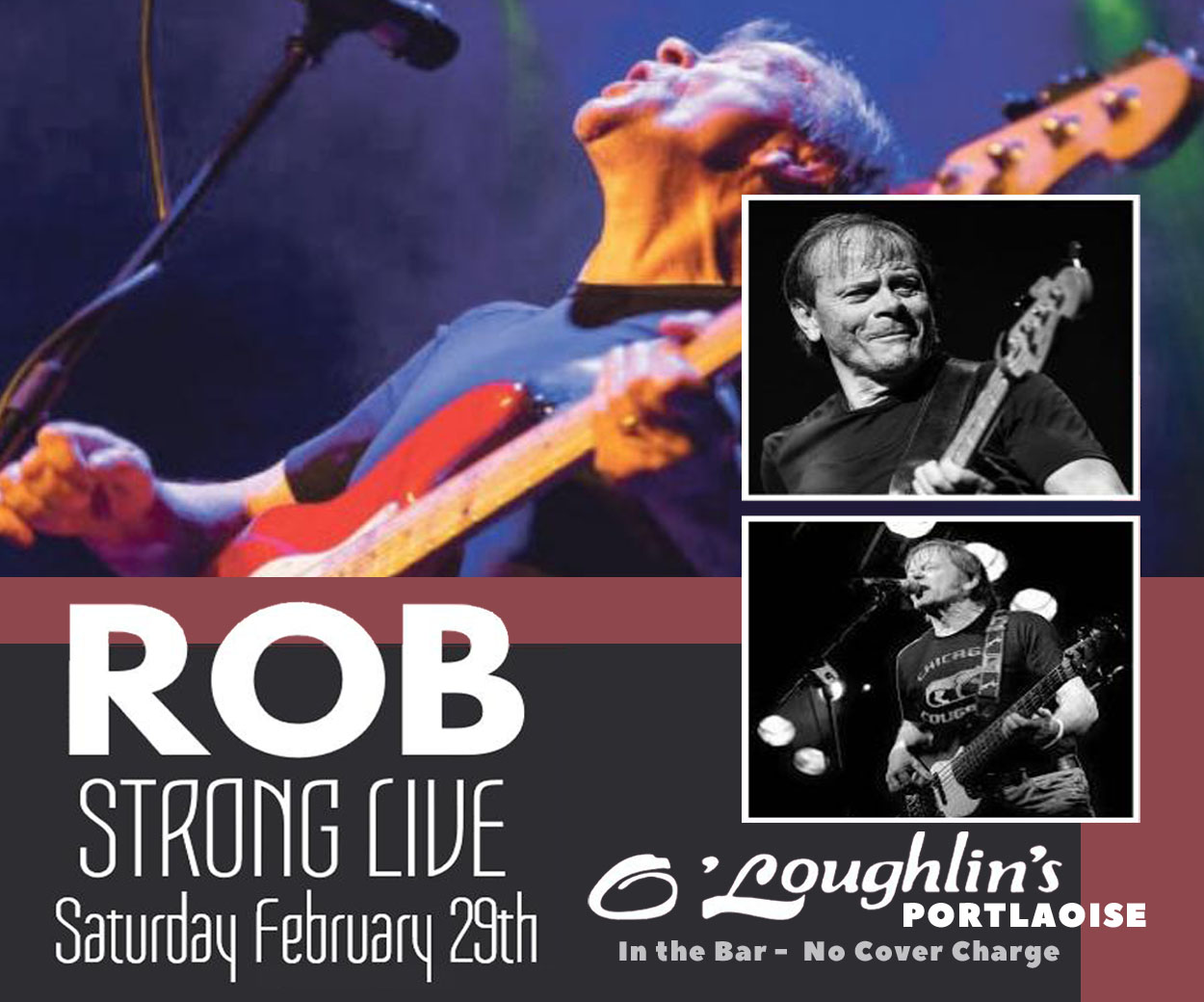 Kickouts are being worked on, possession games being played and tactics being carried out as they face Loreto Clonmel in the final – the team which defeated them in last year's semi-final.
John Scully stands in the middle of the group as they huddle as a school team for what will be the last time for seven of their players.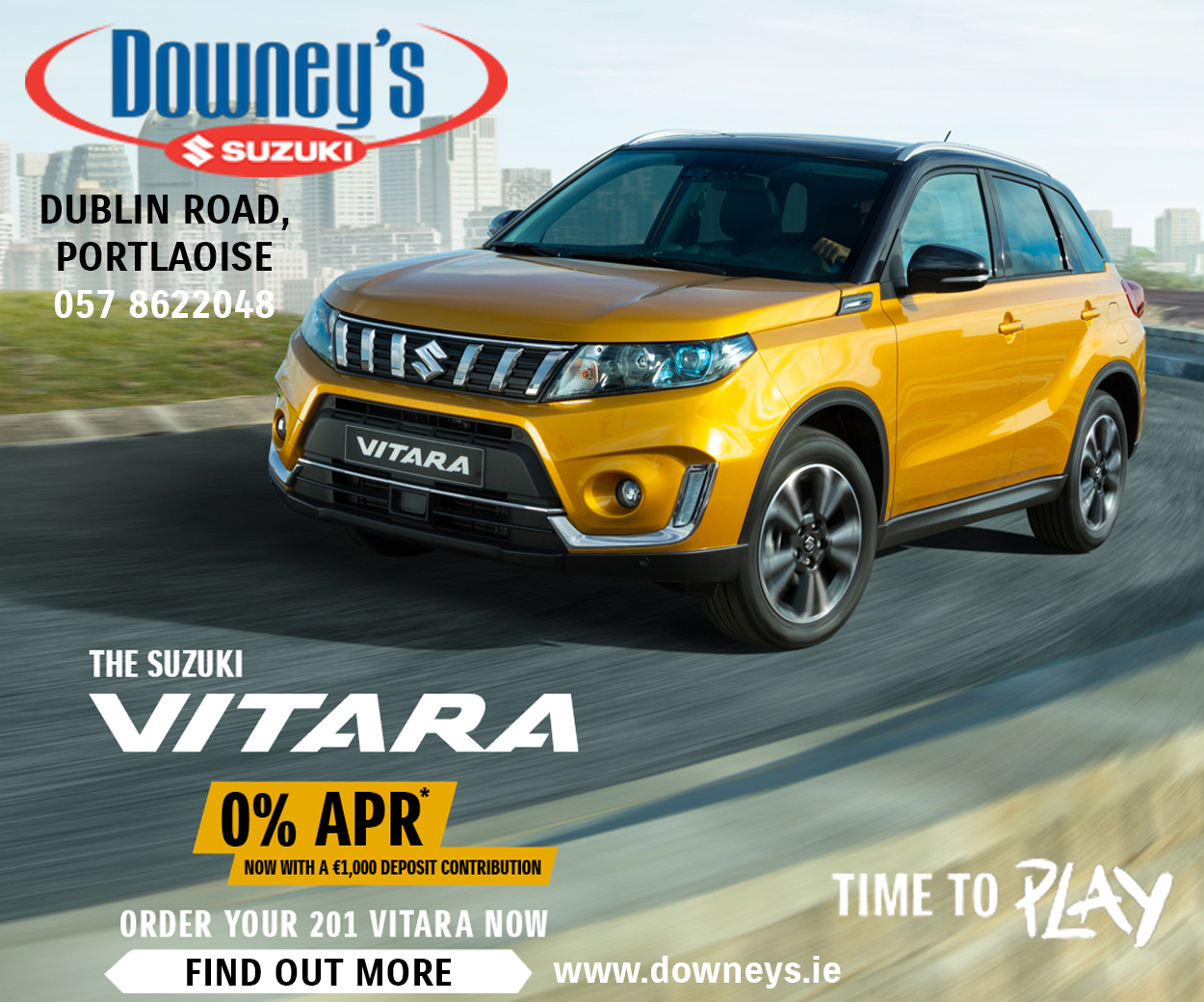 Erone Fitzpatrick, Alice Dunne, Aoife Hyland-Conlon, Emma Lawlor, Zoe Keegan, Amy Keane, Isabella O'Toole and Alice Dunne are all in sixth year in the Portlaoise school.
As I speak to them after training, you can tell how much this final means to them.
"It's so hard to believe that it's our last year playing football for the school," said Zoe.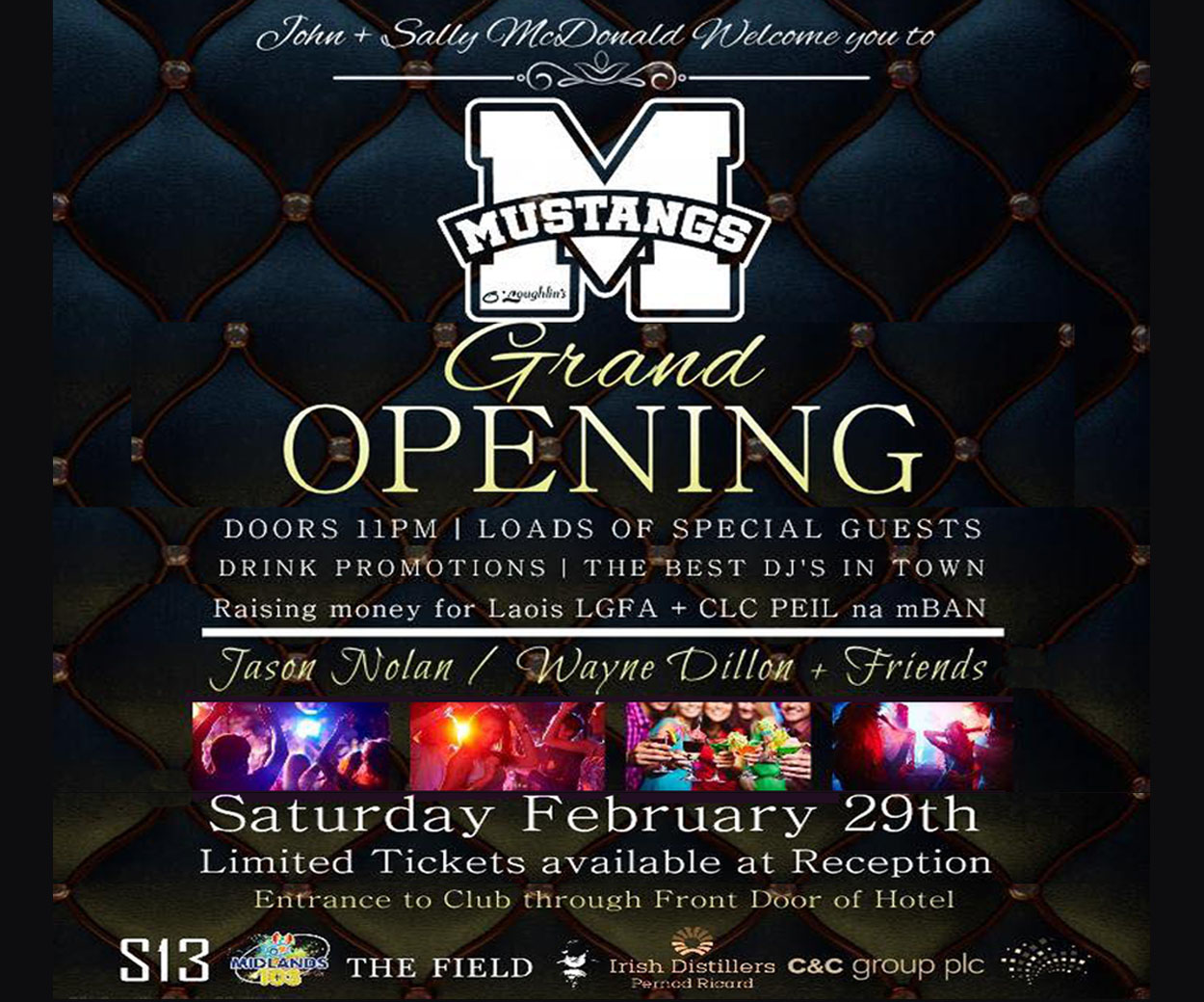 "It's been a long time coming," said captain Erone, with her fellow sixth years agreeing with her.
"We're in senior A now and we've worked our way up over the last number of years."
Erone has a long history with sports in the school – a legacy remembered on the school's walls.
"Every other year we've gotten to the All-Ireland semi-final except for third year at senior level," says The Heath woman.
Her sister Aine captained the team that got to the All-Ireland senior 'B' final to Glenamaddy from Galway, when 10 time All-Ireland winner with Cork Geraldine O'Flynn managed the Portlaoise school.
At that time, Erone and fellow Laois intermediate Emma Lawlor were in first year – but remarkably were on the senior panel.
Emma is not at the training as she is in the middle of an oral exam – which brings the reminder of how much these girls have on their plates between football and the upcoming Leaving Cert exams.
When asked how they manage everything, goalkeeper Aoife Conlon-Hyland admits that it is hard, but football is a break away from the books.
"It's hard but it's a break," said Erone.
As the cúpla focal is conversed between them leaving the pitch, they certainly have managed to not take their eye off the ball in either school or sport, but it is evident what they are focusing on for the time being – until this Saturday at least.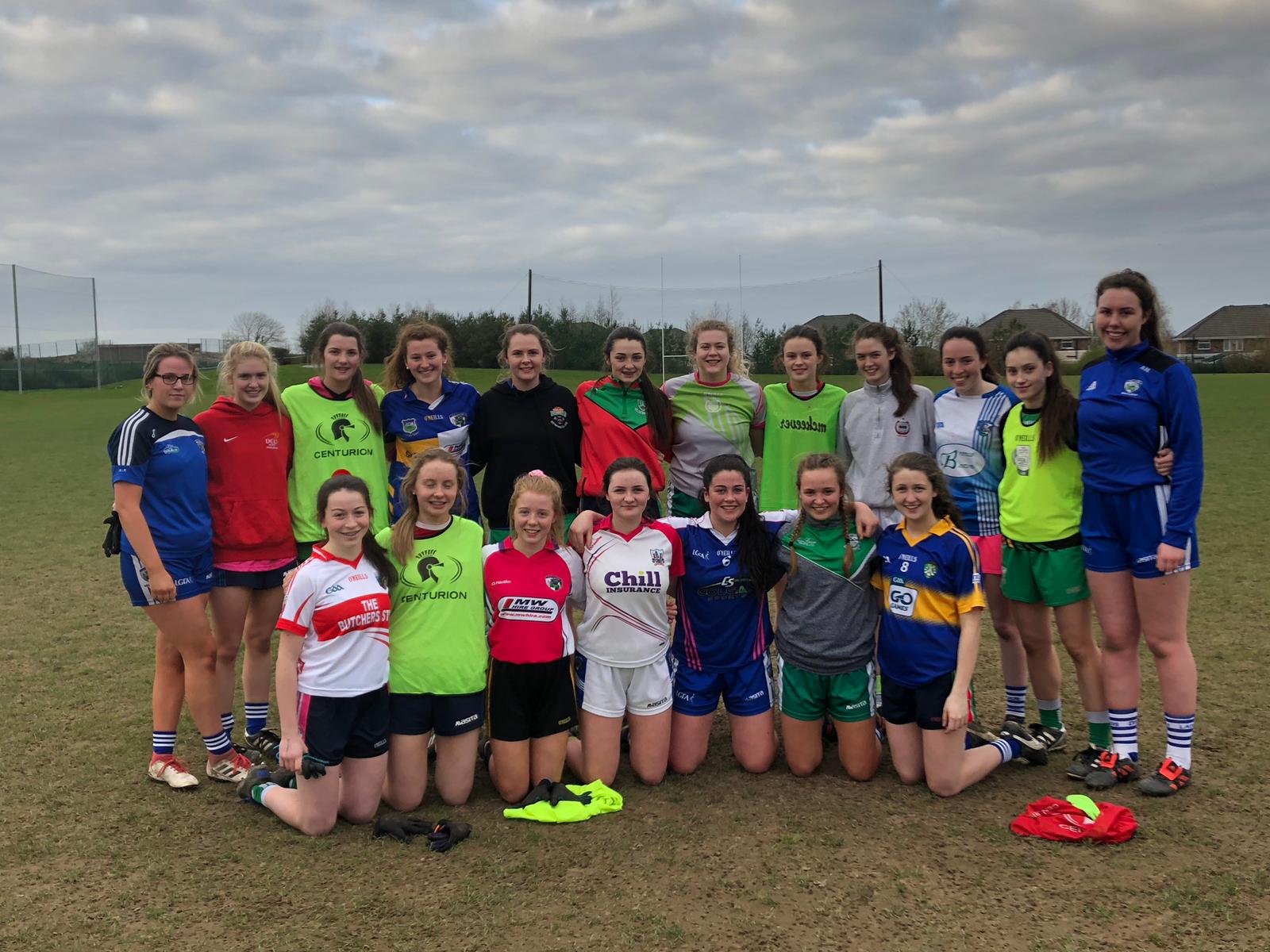 Manager John Scully can not praise the group of players highly enough, as he comments on their dedication and commitment made not just this year – but through all the years that they've been in the school.
"It's super – these girls have given a huge amount to the school over the last five or six years. We've progressed from junior C to junior B to junior A – and the same in senior. A lot of these girls are the reason that we have made that progression," said Scully.
He added: "It would be brilliant if we could win an All-Ireland for them, even just because of the dedication and commitment they've given to the school over the years.
"They definitely deserve it, they've been one of the most talented group of girls the school has gotten over the last number of years so it would be magnificent to win it."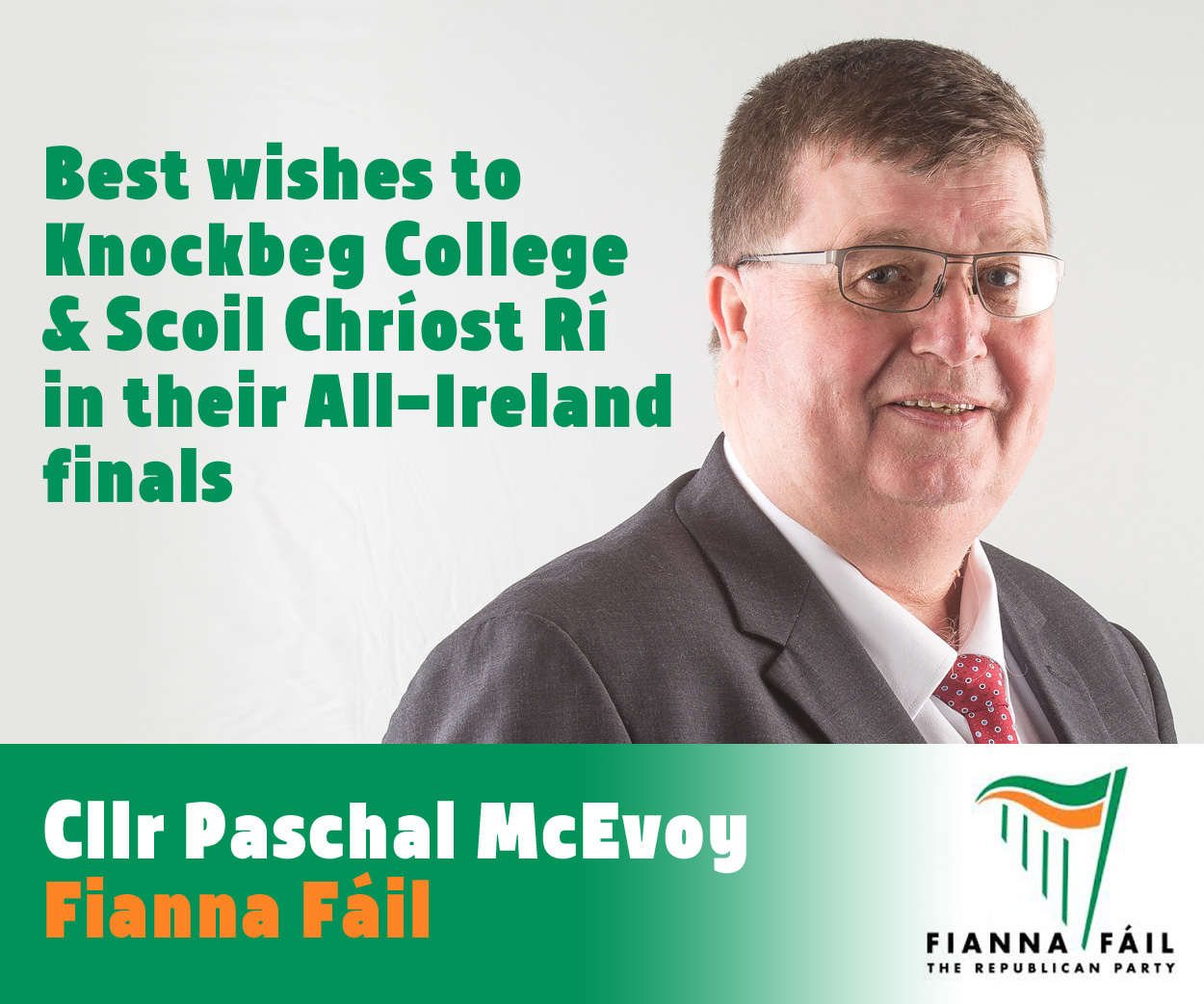 "They've been in lots of finals so they're not really under too much pressure, although there definitely is a desire to win it – especially with the cohort there in sixth year.
"I'm sure on the day there's going to be plenty of nerves with them when they want it so much there's definitely going to be nerves but I wouldn't expect anything less in an All-Ireland," he concluded.
Joining John on Scoil Chriost Ri's management team include Pat Critchley, David Donnellon and Niall Mahon.
The 2019 Lidl PPS Senior A Final between Scoil Chríost Rí and Loreto Clonmel will be played in John Locke Park, Callan, Kilkenny, on Saturday, March 30 at 1pm.
The game will also be streamed live from John Locke Park on the LGFA's Facebook page here.
SEE ALSO – Profiled: The Scoil Chríost Rí senior team going for All-Ireland greatness