Brought to you in association with People First Credit Union
Noel Tuohy launches election campaign
Portlaoise councillor, Noel Tuohy is set to hold his official campaign launch on Friday night, March 29.
It is being held in the function room of Hume's Pub on Main lower Main Street from 8pm and all supporters are welcome.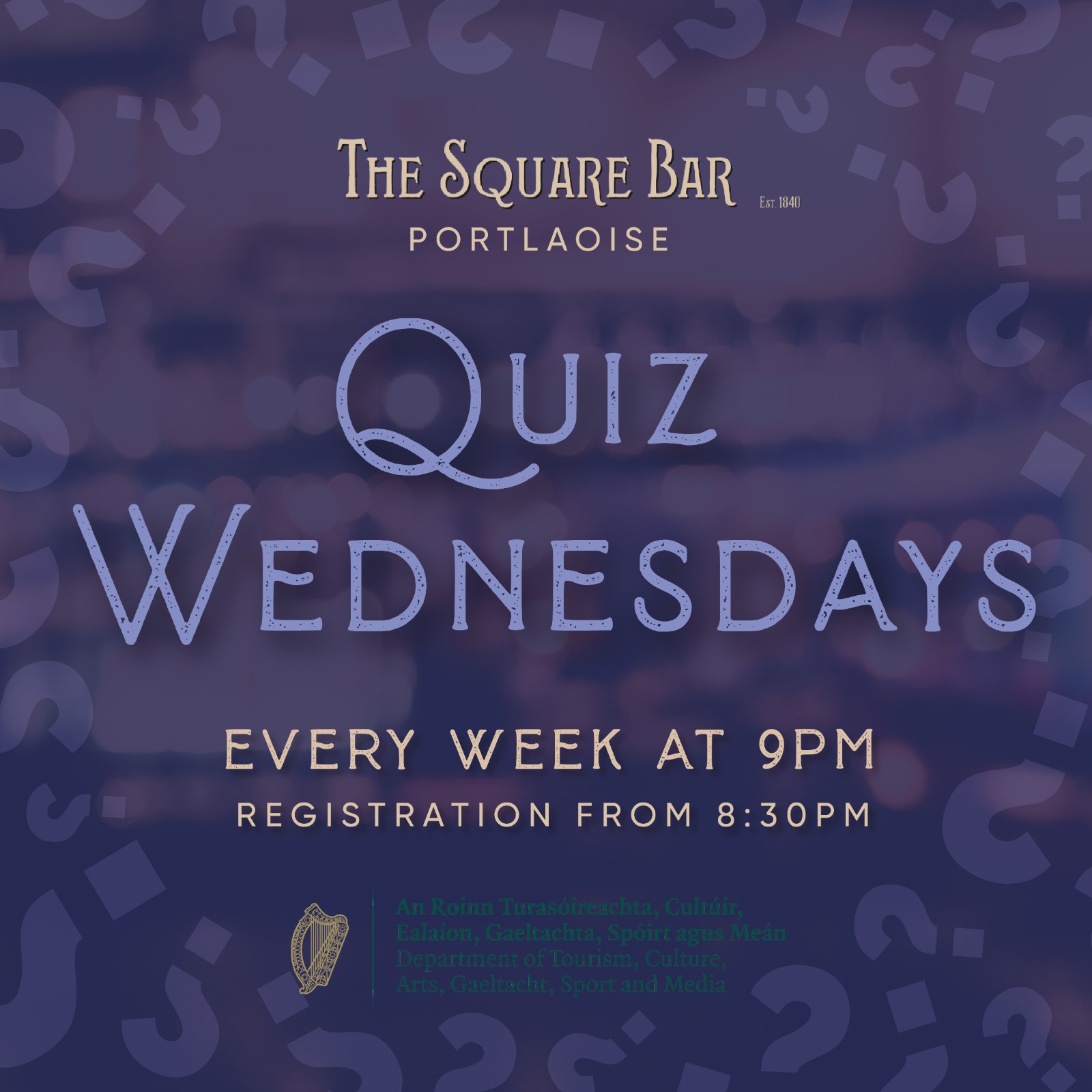 Among those expected to be in attendance are; Labour Health spokesperson, Alan Kelly; former SIPTU chief, Jack O' Connor and the former Labour TD from Castlemitchell, Jack Wall.
Cllr Tuohy was first elected in the 2014 local elections, taking the fifth seat of seven in the Portlaoise-Abbeyleix electoral area.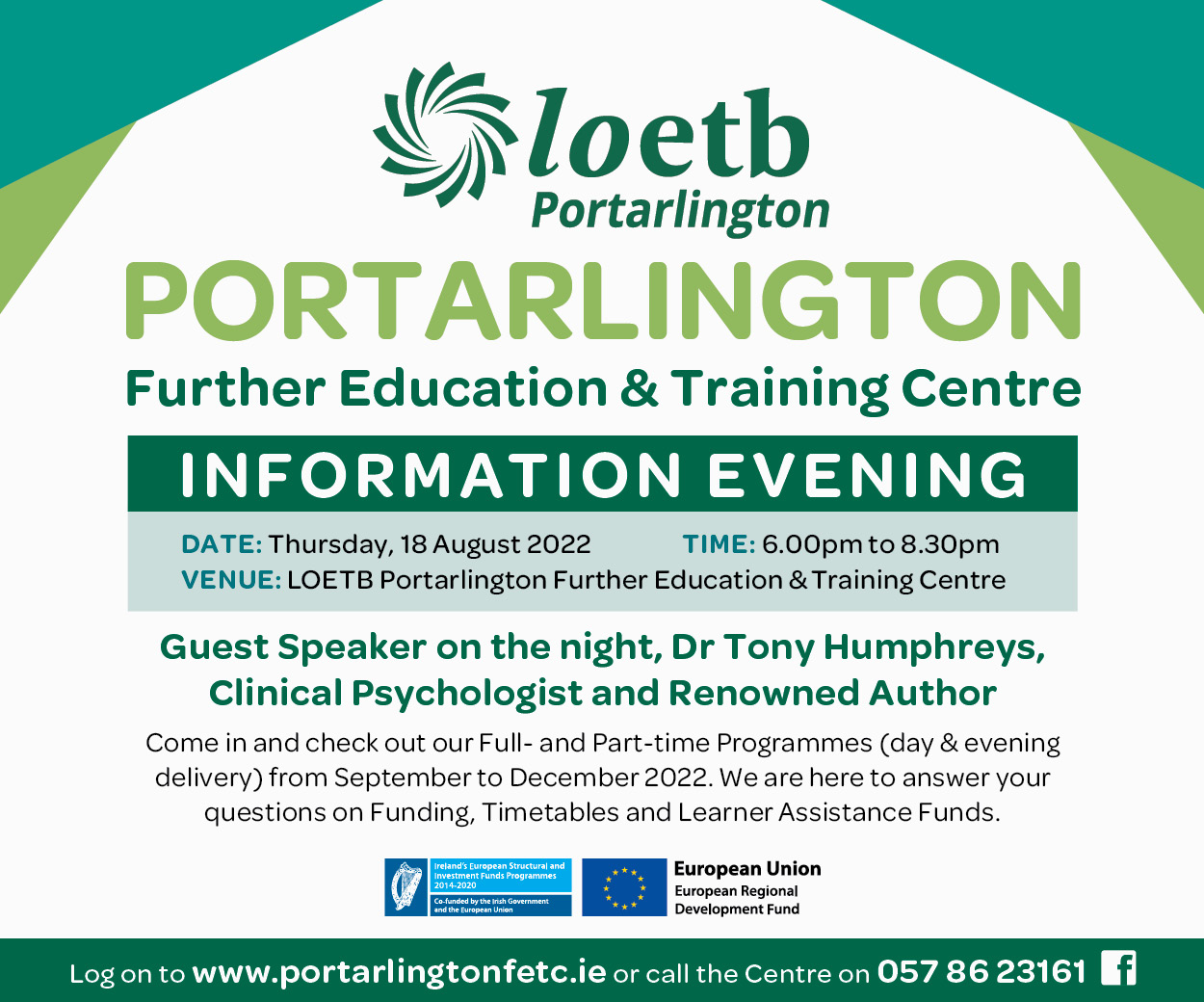 He says he is battling to retain his seat in the highly competitive Portlaoise area where there are a number of new candidates. However, he insists he is sticking by his plans not to use any election posters as he believes they are damaging to the environment.
"We can no longer pretend that we don't realise the extent of the damage being done to nature and the environment and the level of pollution that is caused by plastics and the harm they are doing to our countryside and waterways.
"Mine is a small gesture to try show solidarity with the younger generations as they campaign for improved ways of protecting the world we live in for future our children and grandchildren," said Cllr Tuohy, who believes there are plenty of other ways these days for candidates to promote themselves other than using plastic posters.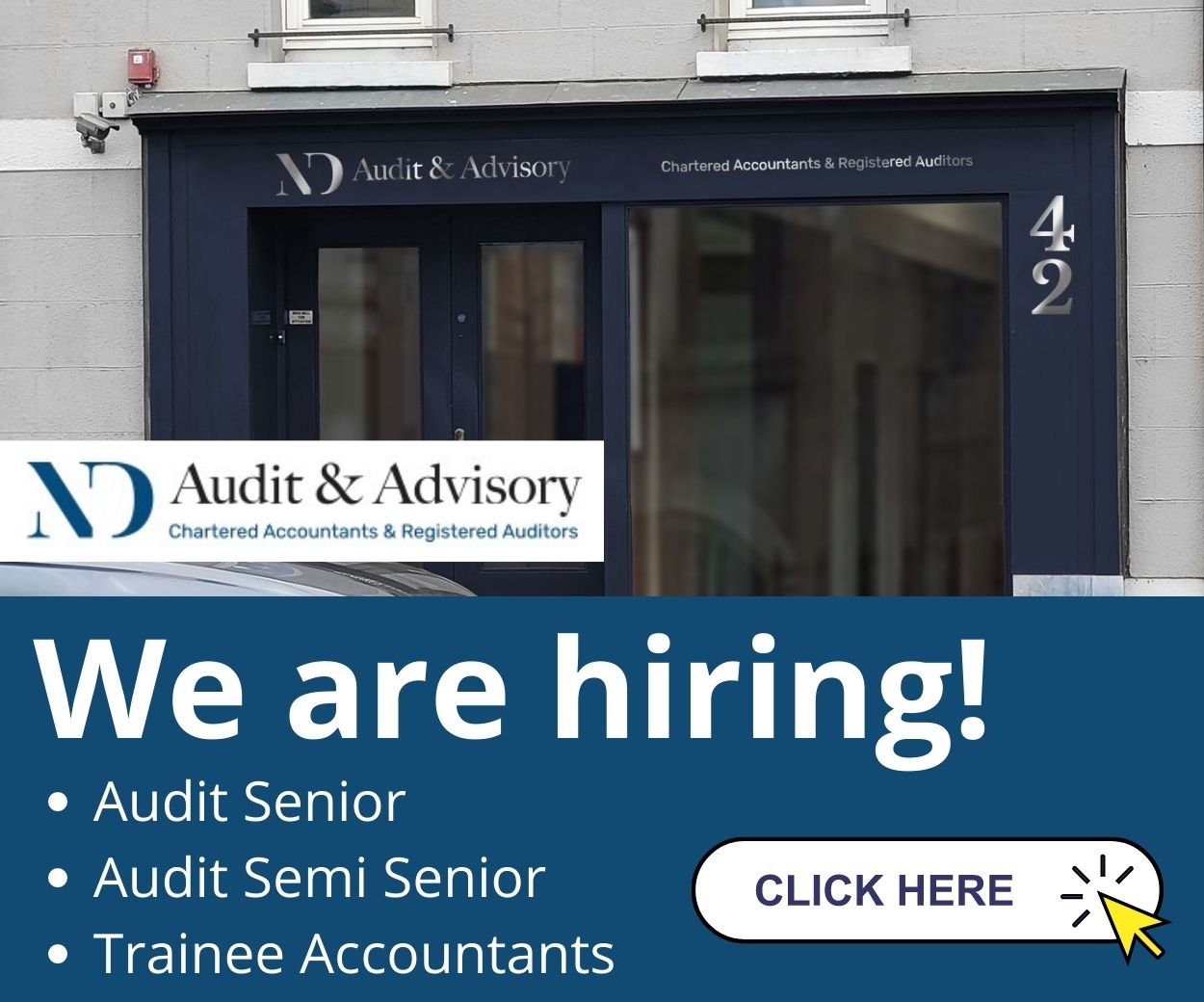 His motion calling on all candidates not to use posters at Laois County Council was not successful and in any event was deemed to be non-binding as it had no legal status.
Cllr Tuohy has also been vocal on health issues, particularly Portlaoise Hospital, the need for more affordable and social housing and social issues such as crime prevention and the need for services and facilities to address mental health issues and suicide.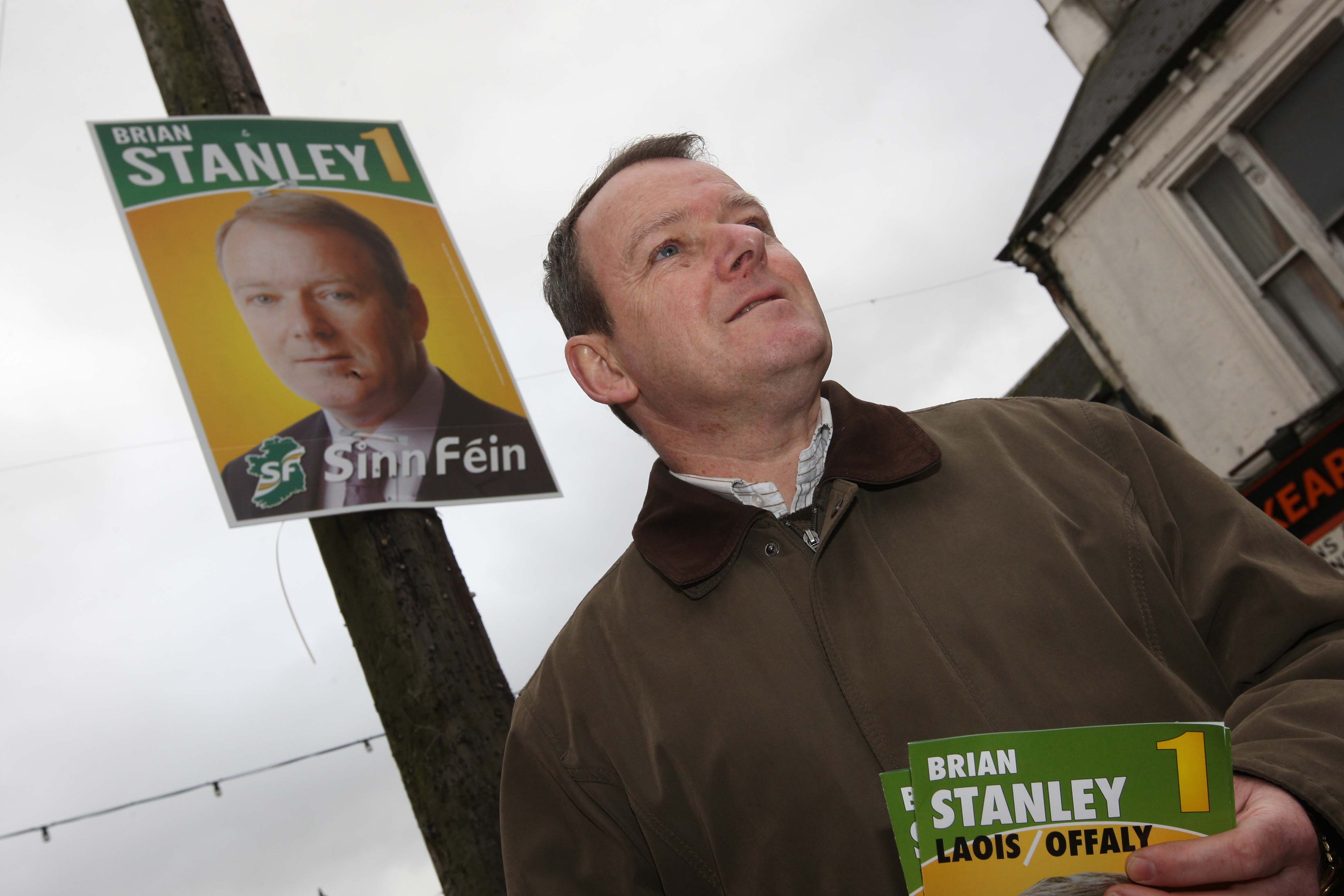 Future of Portlaoise Mail Centre raised with Minister in the Dáil
"The workers and the people of Portlaoise and surrounding areas need a clear decision on Portlaoise Mail Centre," said Laois TD Brian Stanley.
Speaking in the Dáil, Deputy Stanley said: "The results of the Mckenzie report by An Post were that one mail centre would close.
"Has the Minister of State discussed this with management of An Post? Has he given any direction to An Post in that regard? What is the Government's preference? We need a decision.
"What will happen to mail centres such as the one in Portlaoise where 200 people are employed full time and there are hundreds more temporary staff?
"In about two or three months the front door of the Mail Centre will be on the N80 because of the completion of the orbital route around Portlaoise.
"It is only 1km from the N7 and N8 junction and only a couple of hundred metres from a rail connection on the main Dublin-Limerick-Cork railway line. Therefore, the Portlaoise Mail Centre is in a very strategic position. Workers in the company need certainty.
Minister Richard Bruton replied in the Dáil saying: "There are four mail centres. There is one each in Athlone, Cork, Dublin and Portlaoise. No decision has been made on which centre will close. Consideration in that regard is ongoing.
"I re-emphasize that the final decision will be made by the board and management of the company."
Brian Stanley TD then responded: "The centre's closure would have huge economic consequences for the whole community and the Midlands.
"There are a couple of hundred workers who have mortgages and families and are trying to get their children through the education system. It is time to remove the uncertainty."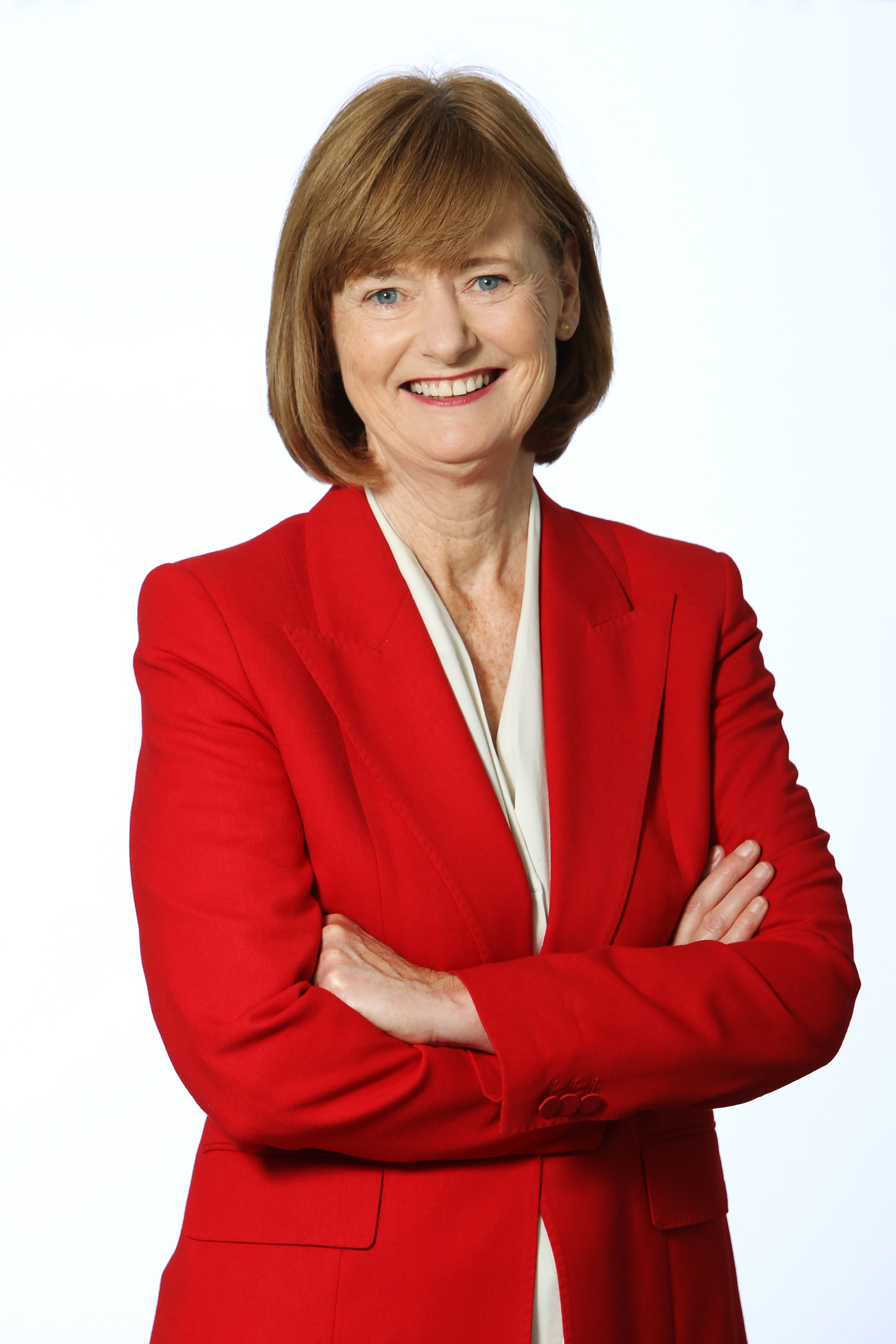 School children across Ireland are set to receive milk, fruit and veg under EU scheme
Over €3 million is available to support healthy eating habits for Irish schoolchildren, according to Ireland South Member of the European Parliament, Deirdre Clune.
According to MEP Clune, children all across Ireland will receive milk, fruit and vegetables under the EU's School Scheme in 2019/2020. This programme reached over 20 million children across the EU during the school year 2017/2018.
In Ireland €2.2 million is being made available in the EU Budget for fruit and vegetables and over €1 million for milk.
More than 62,000 children across all schools took part in the scheme in 2017/18 – which is the latest evaluation report available. Educational activity in Ireland included farm visits and lesson plans.
The national budget allocations for the EU school fruit, vegetable and milk schemes for the 2019/2020 school year was adopted at European level.
MEP Clune said: "This is a great scheme from the EU which not only provides healthy food to young people but also teaches them about the importance of healthy eating. They will learn about where our food comes from and it will go a long way to establishing healthy eating habits from a young age.
"In Ireland more than €3 million is being made available for the scheme which will provide fruit, veg and milk to school children all across the country."
Ireland can decide on the way to implement the scheme, including what agricultural products children will receive or the themes of the educational measures rolled out. They also have the option to top up EU funds with national funds to finance the scheme.

Brought to you in association with People First Credit Union
SEE ALSO – Portlaoise CBS group crowned winners at Laois Student Enterprise Awards