The end of the Junior Cycle gives young people an opportunity to assess their academic path and possible career choices.
To ensure they have the widest range of options available to them, students may decide to change school. This decision can be daunting, but sometimes necessary.
Achieving academic potential, within a structured day, with positive peer and adult support, may require a change of surroundings. Recent reports indicate the Leaving Certificate is leading to stress, burnout and mental health problems among students.

If students want to achieve their potential, they are best served by being in a structured, supportive environment which blends high standards with a balanced lifestyle.
The interaction between students and teachers and amongst students themselves also plays a very important role in shaping a young person's self-image.
Research has demonstrated that students who have experienced positive interaction with teachers in terms of praise and feedback tend to become more informed, resilient and autonomous learners.
Rockwell College in the heart of Co Tipperary offers this opportunity for students to harness and maximise their capability in the Senior Cycle.
Over the past ten years an average of 30% of Leaving Certificate candidates achieved 500 points or higher. In 2018 this figure reached 32.2% and the vast majority of these pupils progress to top Universities in order to pursue their chosen careers.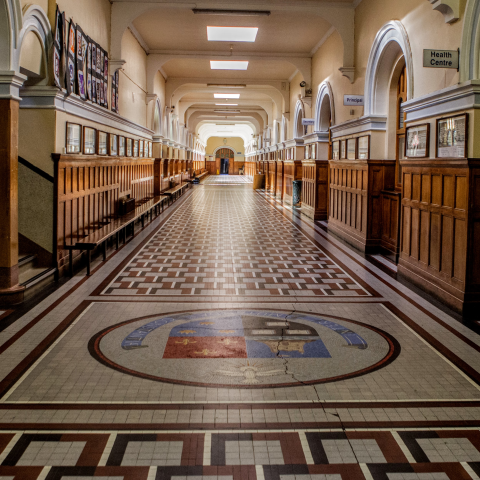 Abraham Lincoln said: "The best way to predict your future is to create it". The Rockwell College  Senior Cycle programme offers a choice of 23 subject options, thus allowing pupils the opportunity of selecting subjects from a broad base rather than being restricted by limited subject provision.
The Careers Department at Rockwell provides excellent advice in terms of student options, study planning, Third Level entry requirements in Ireland and the UK, employment opportunities and much more.
As a co-educational boarding school and day-boarding school, Rockwell College provides a study-life balance where everything is provided under one roof. Classes, meals, extra-curricular activities and supervised study run within a structured day that supports the development of the whole person in a secure and supportive setting.
Our support services include the availability of Guidance Counselling, Chaplaincy and Nursing care to guide and support all our pupils through the challenges that come their way.
Rockwell College can offer this to boys and girls considering their senior cycle options. The Senior Cycle Open Evening on April 30 will give prospective pupils and parents an opportunity to learn more about the College and the option of boarding, to view the facilities and meet our staff and pupils.
Presentations will be made by the Principal, Guidance Counsellor and TY Coordinator and teachers of different subject areas will be available to discuss subject choice.
To learn more about Rockwell College and the Senior Cycle Open Evening on April 30, check out www.rockwellcollege.ie/newsandevents
Senior Cycle Open Evening – Tuesday, April 30 from 5:15pm
Boarding and day-boarding facilities for boys and girls
Over 150 years of top academic standards in the Spiritan tradition
32% of LC pupils at 500 points or higher (LC'18)
Extensive range of subjects at Senior level
Outstanding facilities and support services
Five-day and seven-day boarding available
View our College and boarding school Residence
Parents & prospective pupils for TY & 5th Year welcome
SEE ALSO – Check out the dedicated jobs section on LaoisToday