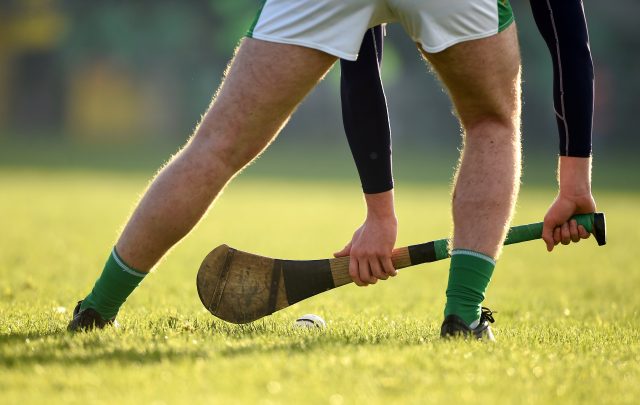 April is the month for the clubs and there were five games played in the top two Divisions of the Hurling league today.
Camross, Borris-Kilcotton and Castletown were victorious in Division 1 while Colt and Ballinakill triumphed in Division 1A.
Here is a run down of each of the games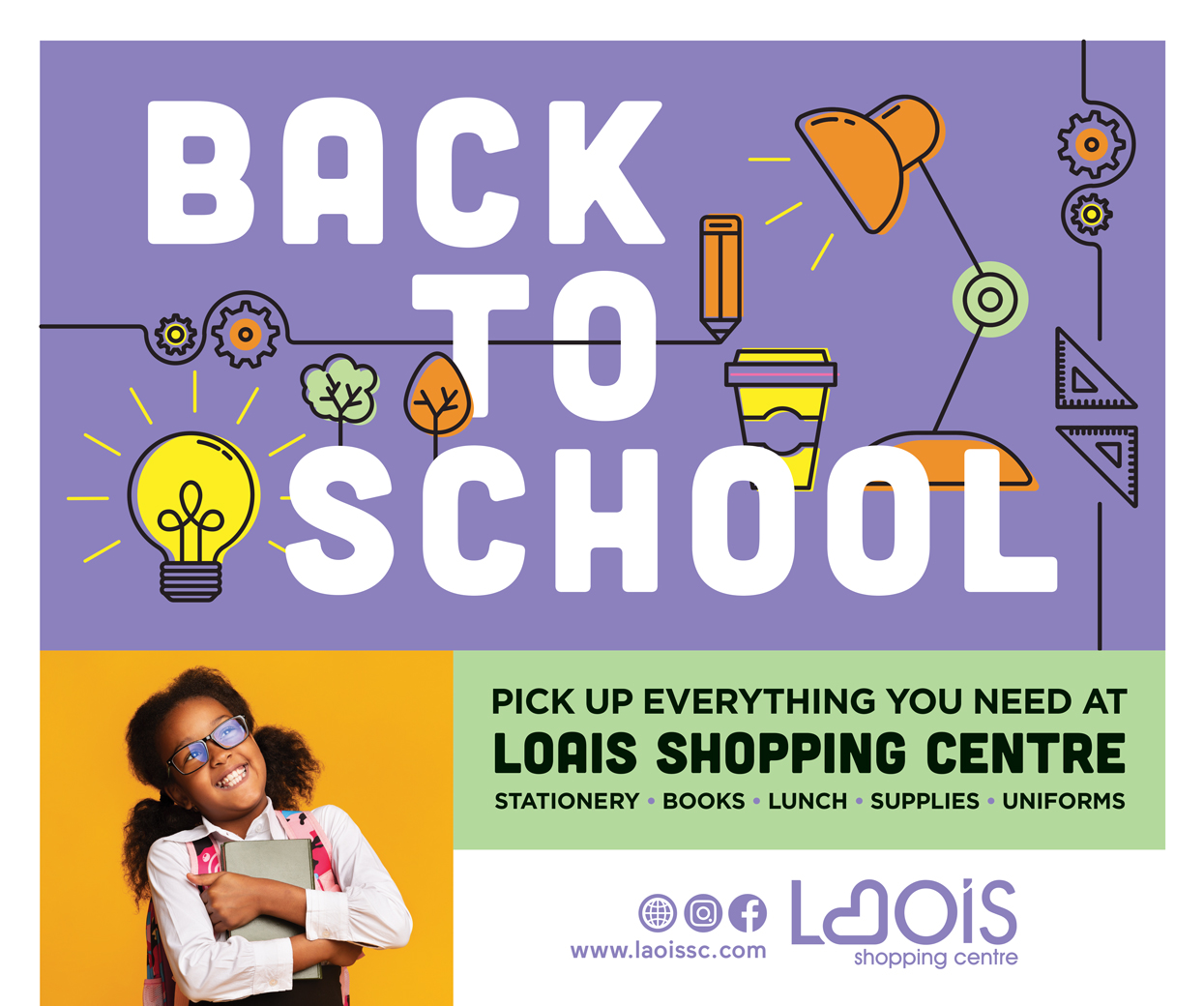 Laois Shopping Centre ACHL Division 1 Round 2
Borris-Kilcotton 3-23 Rathdowney-Errill 3-22
A last-minute goal from Aaron Dunphy helped Borris-Kilcotton to a thrilling win over neighbours Rathdowney-Errill in Rathdowney this afternoon.
Rathdowney-Errill led by 2-10 to 1-10 at half time and were five points up entering the closing stages.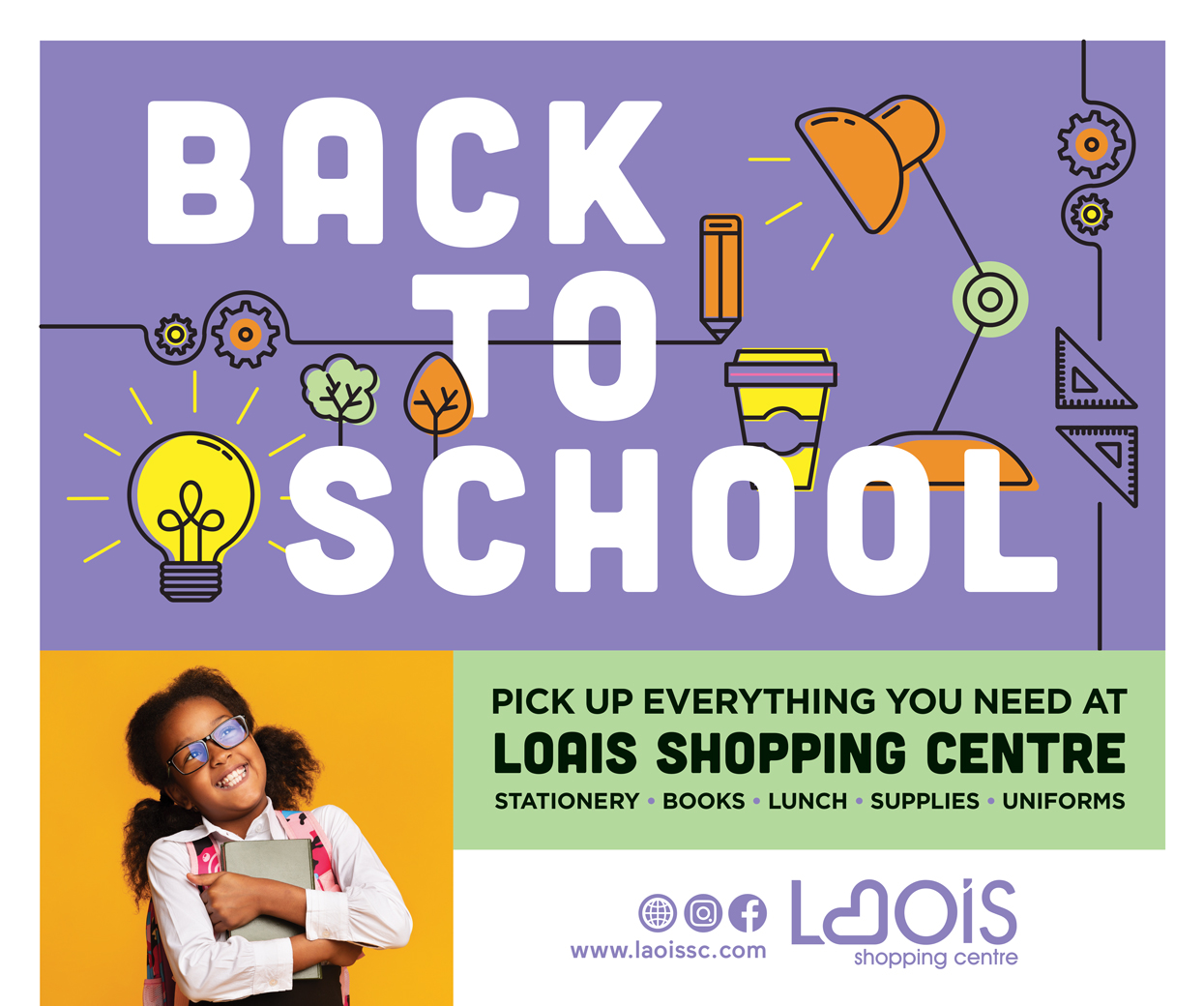 But Borris-Kilcotton stayed strong to the final whistle to win on their first outing of 2019.
Goals from Ross King and Brandon McGinley helped the home side to their three-point half-time lead with Mark Kavanagh also to the fore with a selection of points and PJ Scully similarly prominent for Borris-Kilcotton.
Borris-Kilcotton's first goal came from Aaron Dunphy.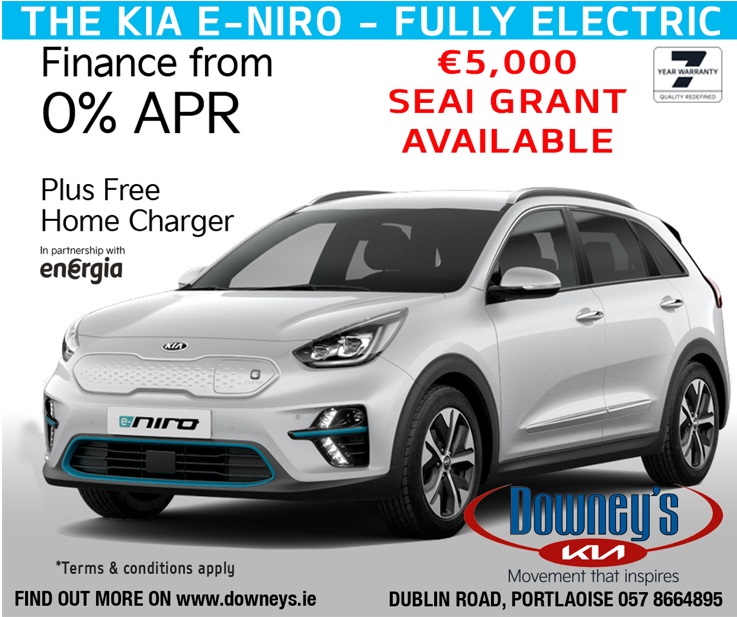 It was nip and tuck throughout the second half with Mark Kavanagh getting a goal for Rathdowney-Errill to put them in a seemingly strong position but it wasn't to be as Borris-Kilcotton finished the game out stronger as goals from Foyle and Dunphy's late effort secured the the win for Borris-Kilcotton.
Borris-Kilcotton are at home to Castletown next week in Round 3 while Rathdowney-Errill make the short trip to Clough-Ballacolla.
SCORERS – Borris-Kilcotton: PJ Scully 0-12, Aaron Dunphy 2-3, Neil Foyle 1-1, Joe Campion 0-3, Emmet Jones 0-2, Daire Quinlan 0-2. Rathdowney-Errill: Mark Kavanagh 1-11, Brandon McGinley 1-2, Paddy Purcell 0-3, Tadhg Dowling 0-3, Ross King 1-0, Ray Bowe 0-2, Joe Fitzpatrick 0-1
BORRIS-KILCOTTON: Eoin Fleming; Noel Delaney, Matthew Whelan, Jim Fitzpatrick; Stephen Phelan, Paddy Whelan, Colm Stapleton; Conor Kilbane, Danny Fitzpatrick; Daire Quinlan, Joe Campion, Neil Foyle; Stephen Dunphy, PJ Scully, Aaron Dunphy. Subs: Bill Meade for D Fitzpatrick, Emmet Jones for Quinlan
RATHDOWNEY-ERRILL: Damien Madden; John Purcell, Brian Campion, Jimmy Corrigan; Joe Fitzpatrick, Eric Killeen, Kevin O'Dea; Jack Kelly, Paddy Purcell; James Ryan, Mark Kavanagh, Tadhg Dowling; Paddy McCane, Ross King, Brandon McGinley. Subs: John Keane for J Purcell, Ray Bowe for McGinley
Referee: Brochan O'Reilly (Portlaoise)
Camross 5-24 Rosenallis 0-21
Camross are back to winning ways and set down a clear marker for the rest of their league campaign defeating Rosenallis by a huge margin in Rosenallis today.
The county champions looked as sharp as ever, securing five goals within the first half to set themselves up for a comprehensive victory in their second league outing.
Niall Holmes got things underway by capitalising on a free sent in from his centre-back Zane Keenan to raise the white flag after a minute of play.
Frees from Keenan and Eoin Gaughan, along with another Holmes point, saw Camross go four points clear before Rosenallis got on the board.
Their first score came from centre-forward John Lennon, who was set up by Conor Cosgrove, who is making his senior league debut this season.
The five Camross goals came fast and furious within the space of a mere 10 minutes. Rosenallis appeared like deer in the headlights as the county champions got to work.
Gaughan slotted away the first, after Dean Delaney carefully spotted his young counterpart, giving the pass inside for Gaughan to let rip.
Mark Dowling struck the back of the net along the ground and soon after helped himself to a second.
Stephen Kelly did manage to pull off a fine save before Dowling pulled on the rebound to complete his hat-trick while last year's player of the year Ciaran Collier made it five.
John Lennon, Donnagh Callaly and Conor Cosgrove aimed to put a stop to Camross's dominance from there on out. Rosenallis held Camross scoreless for 14 minutes while Cosgrove and Keating got to work on frees, Cosgrove sailing over four points from placed balls in that time period. Paddy Keating gave light to a thrilling sideline cut while Lennon aimed to cut through the crowds.
Indeed young players like Cosgrove proved instrumental to the Rosenallis side. With injuries inflicting key players like Brian Fitzpatrick and Cathal C Fennell, in their places stepped Cosgrove, Donnagh Callaly, Jack Caffey.
However Camross's quality was unquestionable for alnost the entire game. They held their substantial lead of 5-10 to 0-15 at the end of the first half.
Niall Holmes used the freedom of the corner forward role like a natural, earning the opening point of another half. Joseph Keating secured Rosenallis's first of the half before Gaughan glided over two points for the Camross men – Holmes finding the intercounty man across the box for the second.
Lennon got Rosenallis up to 17 points before Camross hit five without reply. These came from Dwane Palmer, Liam Delaney, Keenan, Darrell Dooley and Darren Gilmartin.
All Rosenallis could offer for the remainder of the game were three scores from Paddy Keating and a John Lennon free while Holmes, David Mortimer, Keenan and Gaughan tallied up Camross's total to 5-24 at the end of 70m minutes.
SCORERS – Camross: Mark Dowling 3-1, Niall Holmes 1-6, Eoin Gaughan 0-6 (0-4 frees), Ciaran Collier 1-0, Zane Keenan 0-3 (0-2 frees) Darren Gilmartin 0-2, Dwane Palmer 0-2, Liam Delaney 0-1, Darrell Dooley 0-1, David Mortimer 0-1 Rosenallis: Paddy Keating 0-7 (0-4 frees), Conor Cosgrove 0-5 (0-4 frees) John Lennon 0-5 (0-1 frees), Donnagh Callaly 0-2, Joseph Keating 0-1, Enda McEvoy 0-1
CAMROSS: Thomas Dunphy; Andrew Mortimer, Andrew Collier, Joseph Phelan; Darrell Dooley, Zane Keenan, Martin Burke; Dwane Palmer, Liam Delaney; Darren Gilmartin, Dean Delaney, Ciaran Collier; Niall Holmes, Mark Dowling, Eoin Gaughan. Subs: Odhran Phelan for D Delaney, Eoin Dowling for M Dowling, Oisin Bennett for M Burke, Dan Breen for a Mortimer
ROSENALLIS: Stephen Kelly; Jack Claffey, Marcus Redmond, John Maher; Tommy Keating, Conor Cosgrove, Jack Conroy; Paddy Keating, Joe Keating; Enda McEvoy, John Lennon, Donnagh Callaly; Sean Dunne, Walter Murphy, Paul Lynch. Subs: Niall Doolan for D Callaly (24 minutes, injured), Pierce Kelly for S Dunne (50 minutes), Shane Dooley for M Redmond (50 minutes)
ELSEWHERE
Castletown are off the mark in Division 1 as they scored a 2-17 to 0-13 win over Abbeyleix.
It is a victory which leaves both Abbeyleix and The Harps rooted to the foot on the table with no points to their names.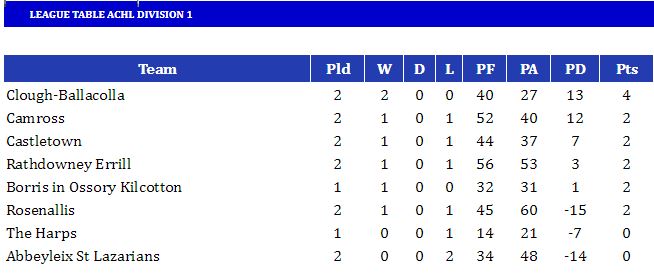 Laois Shopping Centre ACHL Division 1A Round 2
Colt 2-18 Ballyfin 1-12
This meeting of the two teams competing in the 2017 senior A final turned out differently than two years ago, as strong workrate and a string of Chris Murray points guided Colt to victory today.
Colt started in the lead with ten points from Murray, nine from frees, aiding his side greatly today. Ballyfin managed to gather eight points in the first half, with Eanna Lyons slotting over five from play while Gareth Dunphy secured three, two from placed balls.
Alongside Murray on the Colt scoring front was wing-forward James Keyes, who raised the white flag five times over the course of 70 minutes.
A 25th minute goal by Darren Phelan proved to be the only thing between the sdies as they went in Colt 1-8 Ballyfin 0-8 at half-time.
Colt came out rearing to go in the second half. Paudie McDonald led with a great display between the posts while Henry and James Keyes were as instrumental as ever out the field. A 45 minute goal by Enda Phelan further increased the scoring distance and Colt refused to let their lead slip in the second half.
Gareth Dunphy earned all of Ballyfin's four second half points, and while Gary Hofmeister secured the goal for his side – it wasn't enough in the end as Colt finished winners 2-18 to 1-12.
SCORERS – Colt: Enda Phelan 1-0, Darren Phelan 1-0, Chris Murray 0-10 (0-9 frees), James Keyes 0-5, Enda Mulhall 0-1, Sean Callaghan 0-1 Ballyfin:Gary Hofmeister 1-0, Gareth Dunphy 0-7 (0-5 frees), Eanna Lyons 0-5
COLT: Paudie McDonald; Ger Doolan, Anthony Dunne, Eoin Brennan; Gearoid Parkinson, Henry Keyes, Niall Brennan; Chris Murray, Enda Mulhall; Robbie Delaney, Sean Callaghan, James Keyes; Cian Moffit, Enda Phelan, Darren Phelan Subs: Mick Farrell for A Dunne (nine minutes – injured), Nathan Dunne for E Brennan (31 minutes – injured), Paudie Dunne for E Phelan (58 minutes)
BALLYFIN: Eamonn Duff; Sean O'Neill, Richie Downey, Ciaran Rowney; Cillian Rowney, Alan Connolly, Louis Duff; Adam Walsh, Kevin O'Rourke; Peter Carroll, Eanna Lyons, Gary Hofmeister; Paul Dunne, Gareth Dunphy, John McCormack. Subs: George Lanham for P Carroll, Matthew Lalorb for John McCormack, Ryan Fitzpatrick for P Dunne
ELSEWHERE
Ballinakill join Colt at the summit of the Division following their 1-20 to 0-15 win over Clonaslee.
The league table now reads as follows:

SEE ALSO – Laois manager Sugrue blames 'poor execution' for Division 3 final loss