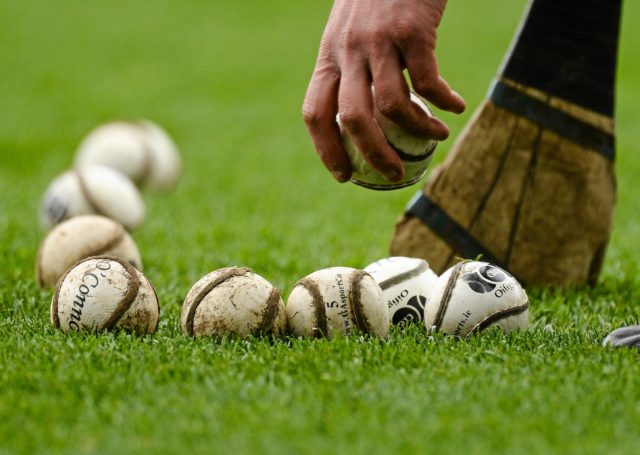 Banagher College 5-10 Heywood CS 4-11
Top Oil North Leinster U-14 B Hurling Final
A heroic performance from Heywood captain Conor Fitzpatrick wasn't enough as they went down to Offaly school Banagher College in the Leinster U-14 'B' hurling final.
The Park-Ratheniska-Timahoe man scored 2-10 of his school's total but they lost out by four points in the end.
Heywood dominated for large periods of this final but when it mattered most, the Banagher boys were full of running during the closing quarter during which they hit a total of 2-5 to seal victory.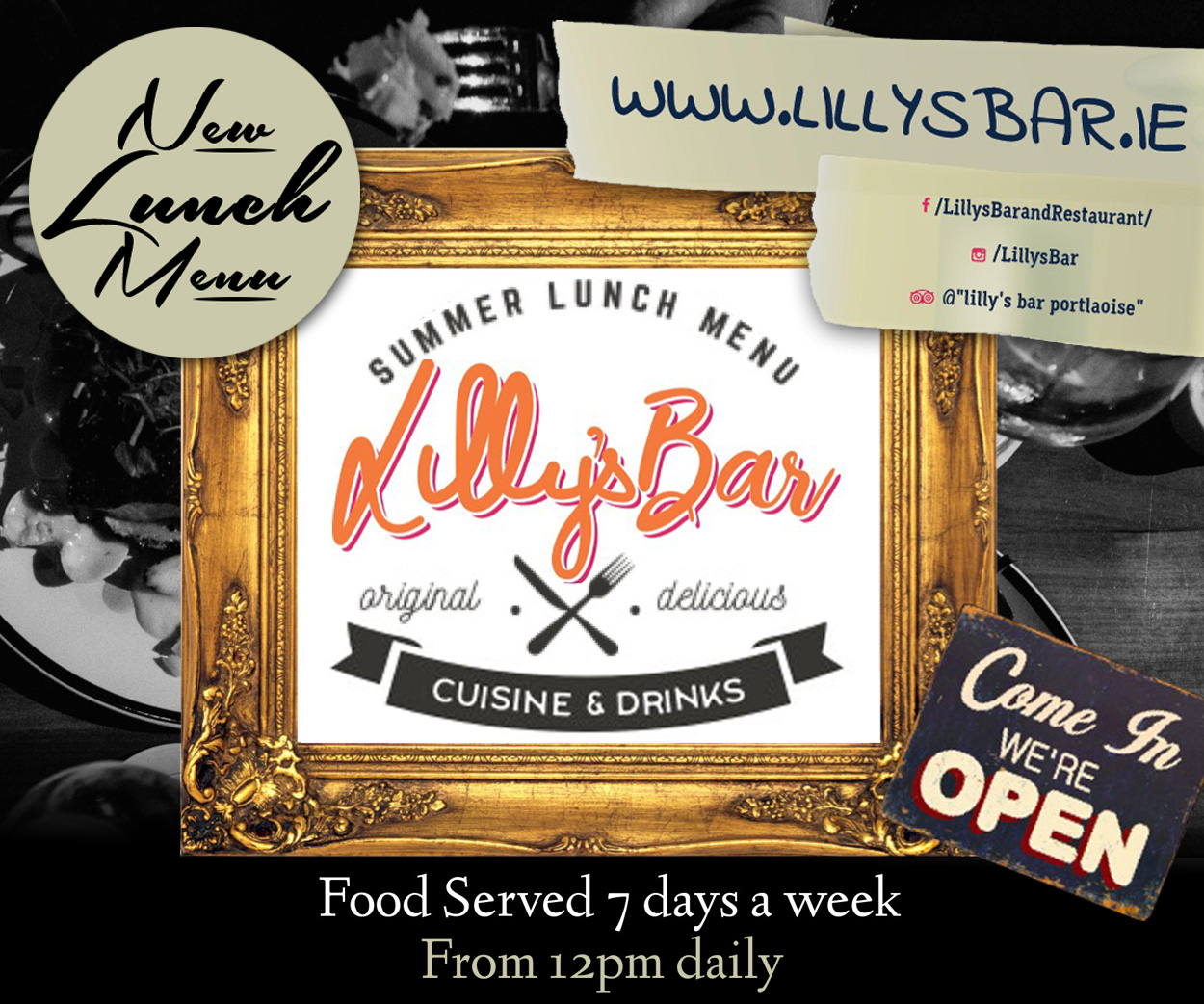 That they were still in the game at this stage, and indeed even at half way, was down to the heroics of Banagher College goalkeeper, Shane Rigney, who brought off a string of impressive saves throughout the hour.
Heywood struck first when Brian Duggan prevented a fourth minute Daniel Dooley free from going wide and planted the sliotar in the Banagher net.
Within a minute, Finn Gohery won a penalty for Banagher College at the other end and centre back Ciarán Daly made his journey upfield worthwhile with a well struck low shot.
Heywood then took over for the next 20 minutes to open up a seven point lead. Conor Fitzpatrick hit his first point from 40 metres out and when Shane Rigney saved a Killian Byrne shot on goal, it was Fitzpatrick who was on hand to slam the rebound home.
Three Fitzpatrick frees, left it 2-4 to 1-0 after 20 minutes of play. That lead could have been far greater, as Heywood hit the post on two occasions and also hit a number of wides. In addition, a series of cracking saves by Shane Rigney, kept the Laois side at bay and kept his school mates in the game.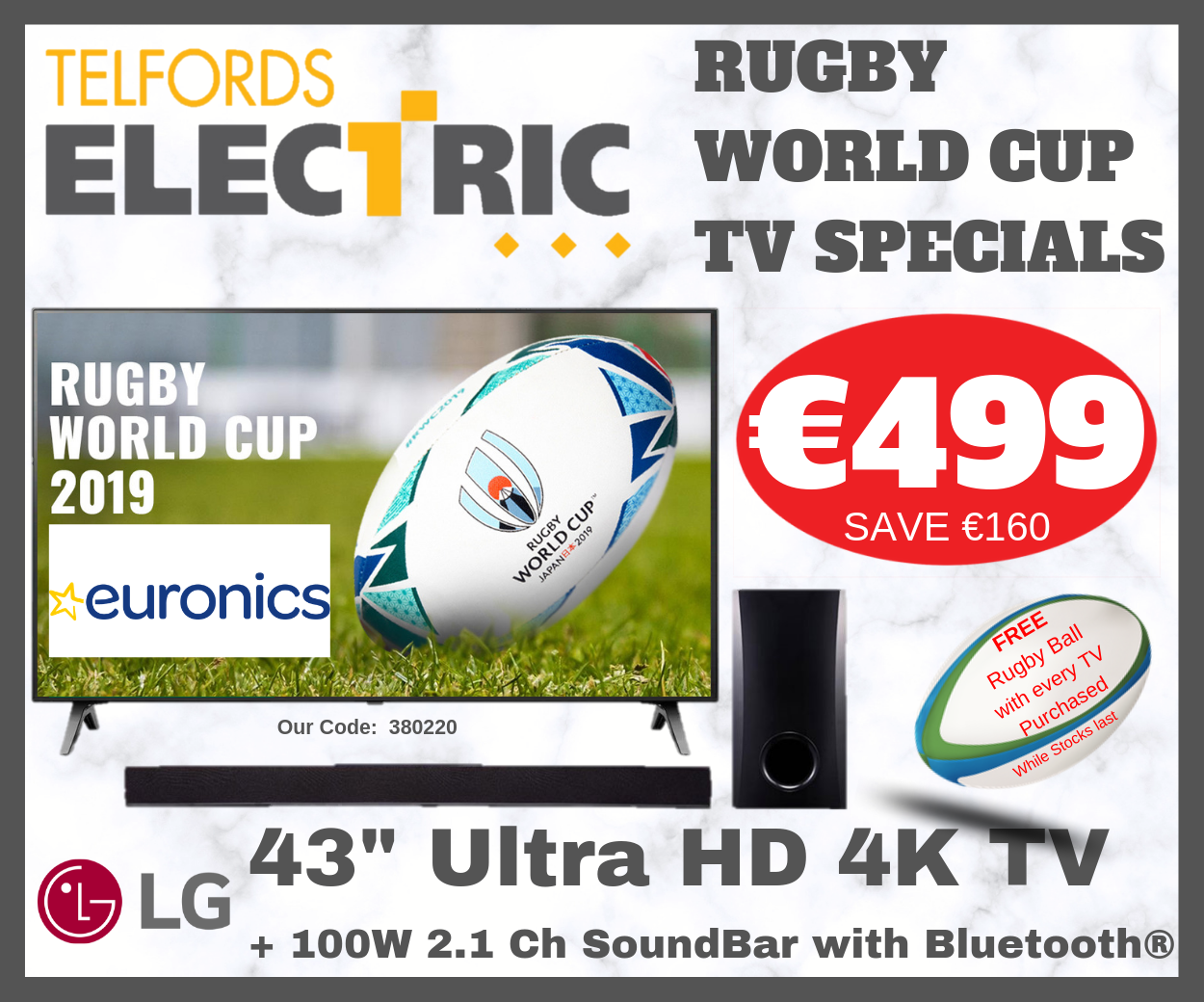 In the 27th minute, a Josh Spain shot which dropped short of the Heywood goal was batted out ,right into the path of Finn Gohery, who made no mistake from close range.
Two Josh Spain frees in reply to one from Conor Fitzpatrick, left just three points between the sides at the interval, Heywood CS 2-5 Banagher College 2-2.

Two early points from Conor Fitzpatrick, the second following a good run by Colin Byrne, brought an answer via a Josh Spain free won by Caoimhín Malone as the new half commenced.
In the 36th minute, a long delivery up the right wing, by Heywood's Daniel Dooley, was grabbed by Killian Byrne and he made no mistake to leave it 3-7 to 2-3.
Banagher College also had the misfortune of missing a penalty in the 35th minute. They did, however, pull back a goal in the 37th minute, when Luke Bowe collected a Paddy Mahon delivery from the right hand side, rounded his marker and rattled the net to throw his side a lifeline.
Two minutes later, Conor Fitzpatrick pierced the Offaly defence, but his shot on goal was brilliantly deflected over the bar by Shane Rigney. Fitzpatrick added a free to leave it 3-9 to 3-3.
A forty metre solo up the centre of the Heywood defence by Rory Duffy, ended with a Luke Bowe point and one sensed that maybe the Banagher College boys still had a chance.
Finn Gohery added another, on the run and Ciarán Daly, who had now taken over the freetaking duties, converted his first placed ball in the 45th minute, following a foul on Jack Rosney.
Strong full forward, Brian Duggan extended the Heywood lead to four points but when Josh Spain first timed a ground shot to the Heywood net in the 47th minute the margin was now back to the minimum, 3-10 to 4-6.
Brian Duggan won a free and Conor Fitzpatrick duly converted before Ciarán Daly did likewise at the other end following a foul on himself.
Daly levelled the game in the 52nd minute with a good point from play from 60 metres out.
Again it was Heywood's leader in chief, Conor Fitzpatrick who soloed through the Banagher defence and rose another green flag to put his school three points to the good.
Rickie Fitzsimons had been introduced for Banagher College and his battling qualities won his side a 55th minute free which Ciarán Daly sent over.
Donnacha O Meara had shown early promise but it was in the last five minutes that he delivered most. When he soloed in from the left hand side his delivery to Josh Spain saw the Meelick Eyrecourt boy hit his second goal of the half With a strong show of support from their followers, the Banagher boys now pushed on to cross the finishing line.
It was O Meara who put the icing on the cake to grant a two point victory to the Offaly boys over a crestfallen Heywood side.
Banagher College will now go on to meet the winners of the South Leinster Final in the Leinster Final proper after Easter.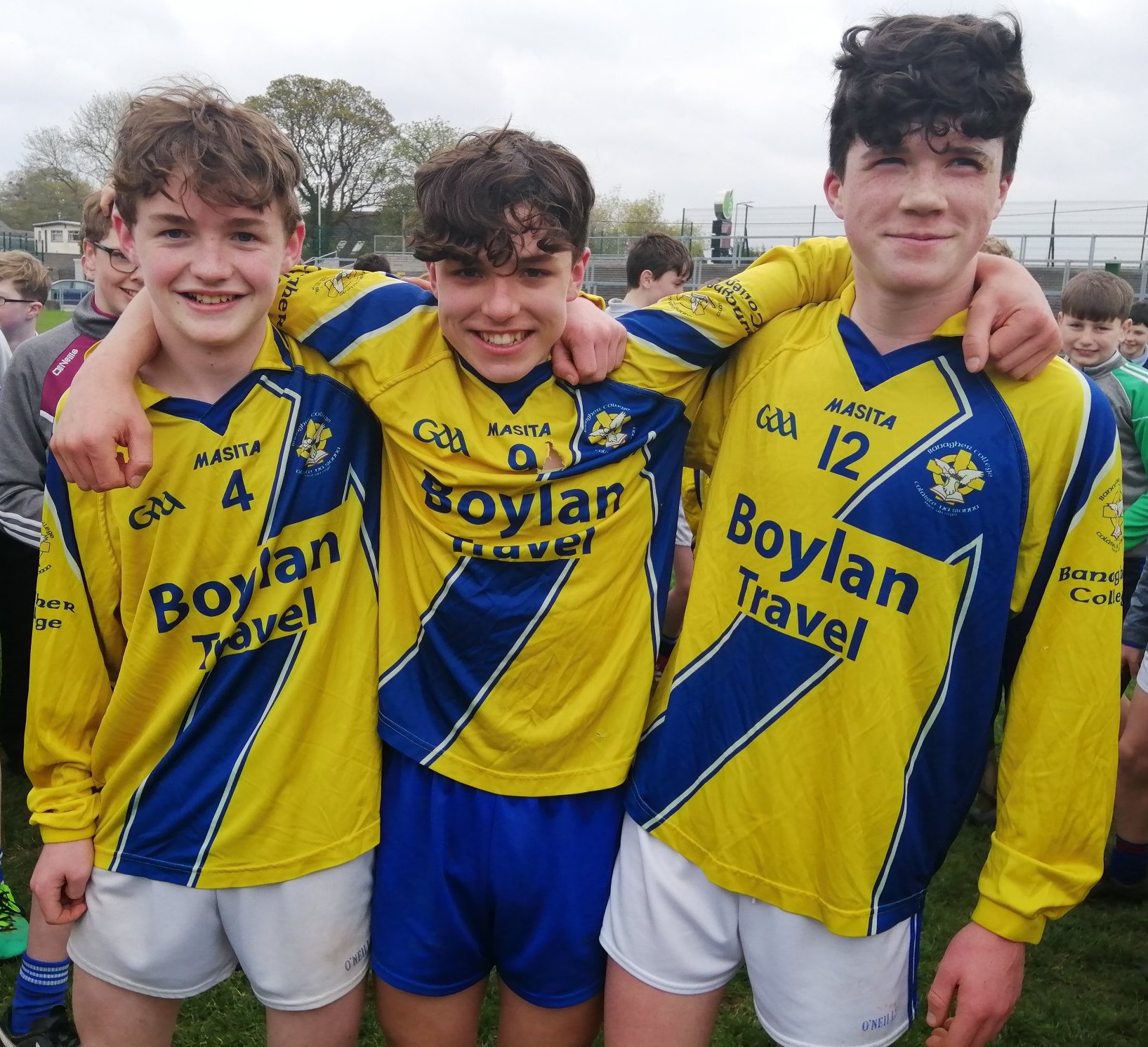 SCORERS – HEYWOOD: Conor Fitzpatrick 2-10 (seven frees), Brian Duggan 1-1, Killian Byrne 1-0 BANAGHER: Josh Spain 2-3 (three frees), Ciaran Daly 1-4 (1-3 frees), Luke Bowe and Finn Gohery 1-1 each, Donnacha O'Meara 0-1
Banagher College: Shane Rigney (St Rynaghs), Conor Moylan (Lorrha/Dorrha), Paddy McGuckian (St Rynaghs), Conor Mahon (Shannon Rovers), Korbin Dolan (St Rynaghs), Ciarán Daly (St Rynaghs), Jack Rosney (Meelick Eyrecourt), Rory Duffy (Lorrha/Dorrha), Paddy Mahon (St Rynaghs), Donnacha O'Meara (Lorrha/Dorrha), Caoimhín Malone (St Rynaghs), Jack Loughnane (Meelick Eyrecourt), Josh Spain (Meelick Eyrecourt), Luke Bowe (Lusmagh), Finn Gohery (Meelick Eyrecourt). Subs: Rickie Fitzsimons (Birr) for Jack Loughnane (51).
Heywood C.S: Matthew Goode (Raheen Parish Gaels), Eoin Shortall (Park-Ratheniska-Timahoe), Ross Coffey (Abbeyleix), Jim Dunican (Abbeyleix), Ethan Drury (Ballinakill), Daniel Dooley (The Harps), Liam Kehoe (Ballinakill), Ryan Quinlan (Ballinakill), Liam Cavanagh (Abbeyleix); Kyle Mullen (Abbeyleix), Conor Fitzpatrick (Park-Ratheniska-Timahoe), Sean Devitt (Portlaoise), Colin Byrne (Abbeyleix), Brian Duggan (Ballinakill), Killian Byrne (Abbeyleix). Subs: Robbie Kennedy (Ballinakill), Gavin Kelly (Abbeyleix), Ben O'Meara (Ballinakill)
Referee: Declan Cooke (Crinkle)
SEE ALSO – 'A night for Dave' planned in honour of Portlaoise Hospital worker following sad passing