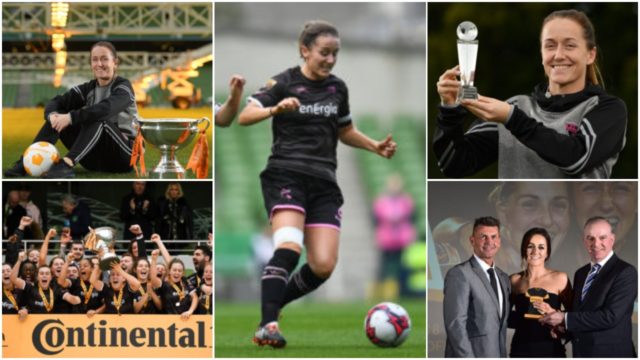 Brought to you in association with The Heritage Hotel and Spa Killenard 
Irish soccer has dominated headlines for all the wrong reasons in recent times, but there are many incredible athletes behind the headline to remember also. One of those being Kylie Murphy.
2018 was the year of Murphy. The Graiguecullen woman finished off an incredible year by winning the FAI Cup, the league and development Shield.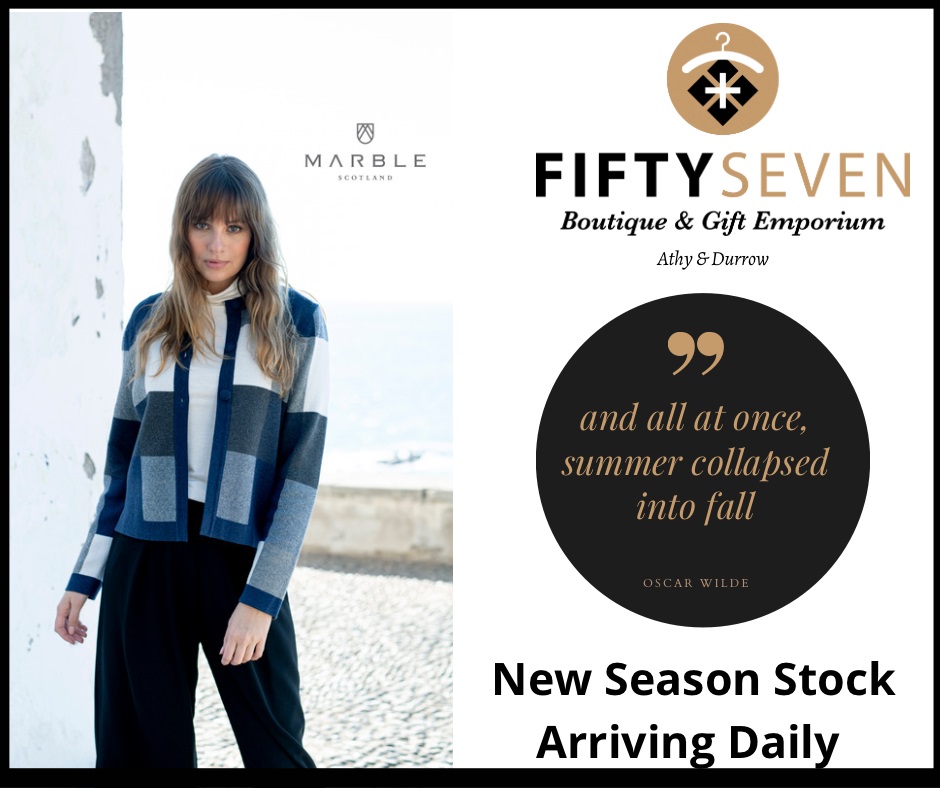 Topping off the remarkable year, Kylie received a nomination for FAI Women's Cup Player of the Year.
We spoke to Kylie her stellar soccer career so far, from her days with St Pats Boys soccer club with coaches Michael Lyons and Ray McKenna to winning FAI Cup finals in the Aviva Stadium.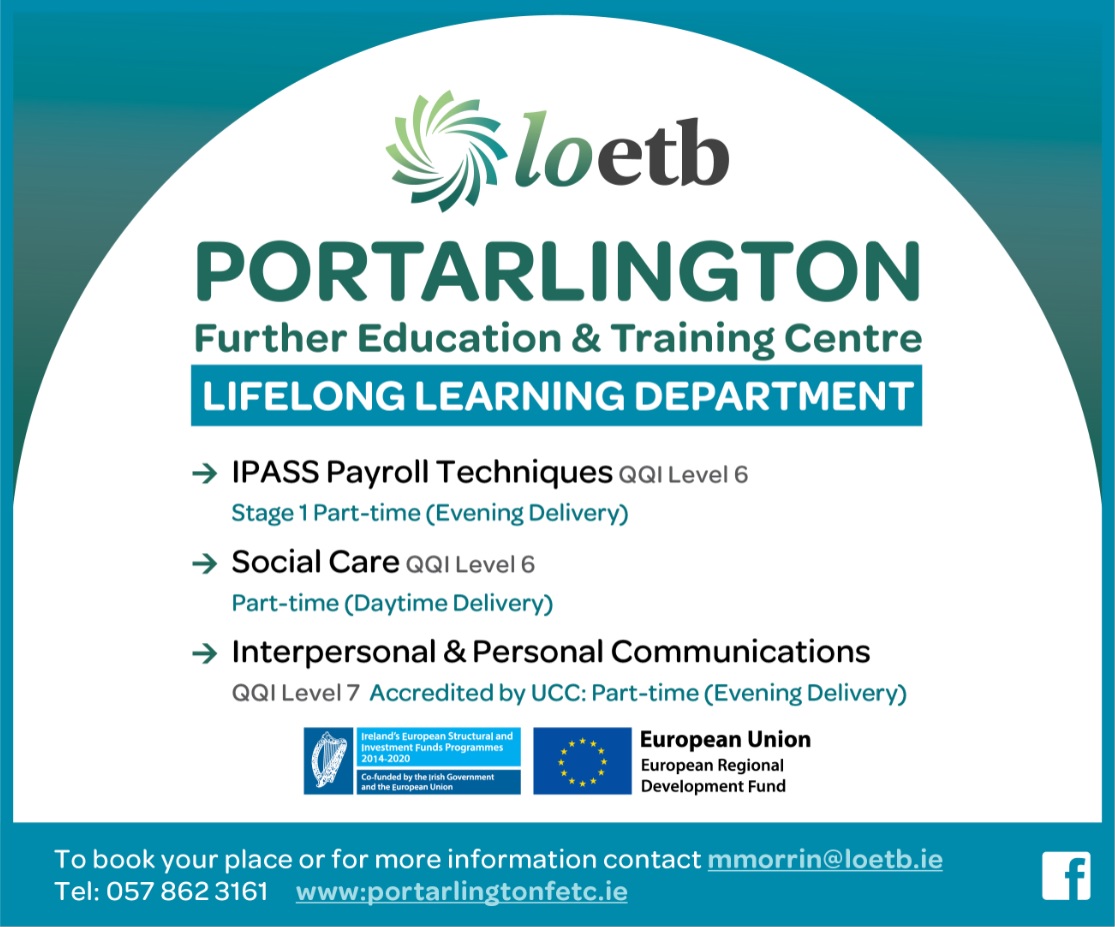 Who did you look up to growing up? 
I looked up to my sister Dawn an awful lot growing up, she's not into sports at all but I always admired how much of a strong and independent women she is.
Who had the biggest influence in sporting career?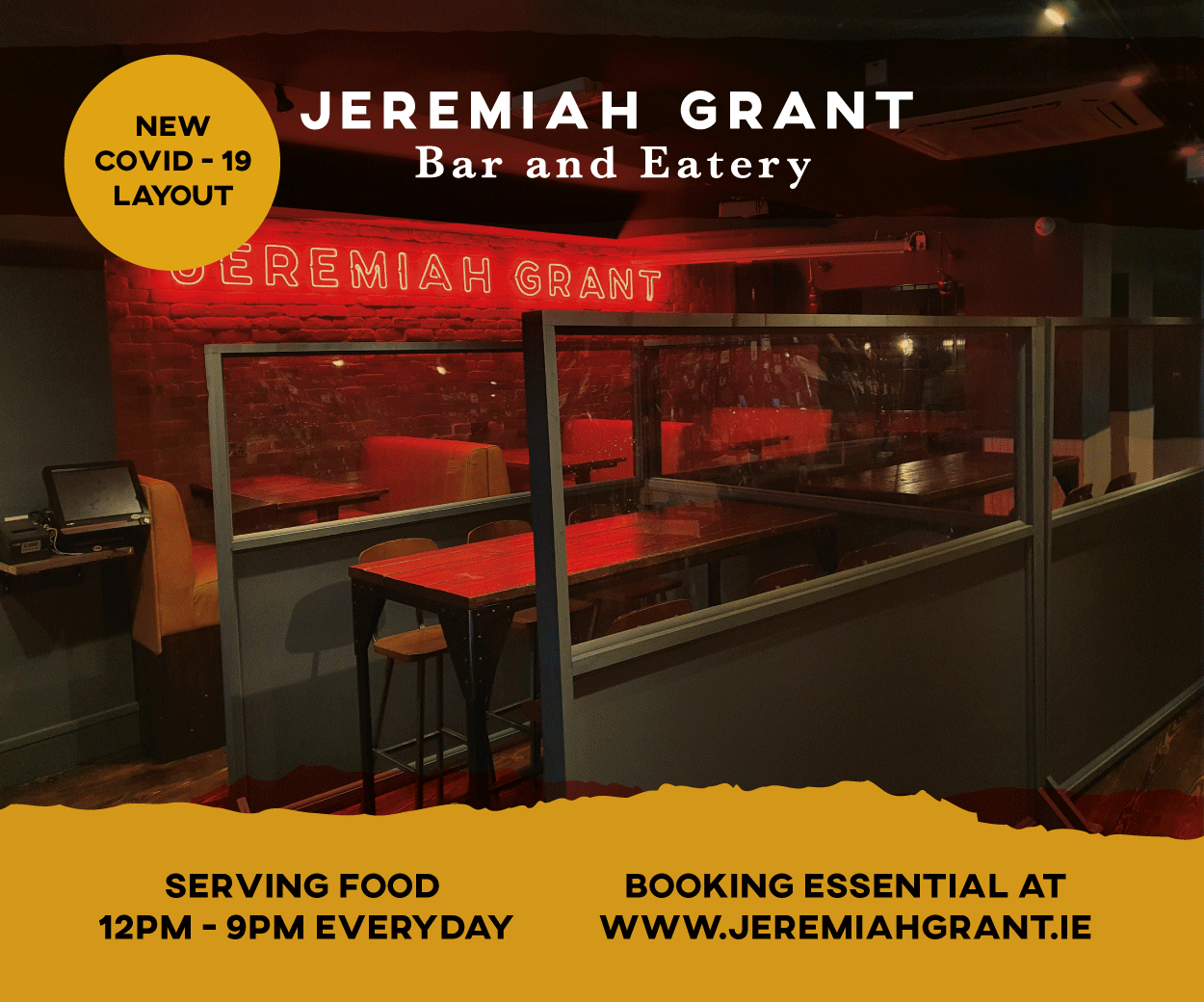 Definitely my older brother Lee, everyday we got home from school we would set up targets for scoring goals or just playing against each other in the garden. That's definitely the reason I'm so competitive because he would never let me win.
John Floor (Kylie's first manager for Wexford Youths) would still have a huge influence also. He is so honest with me and I respect that a lot.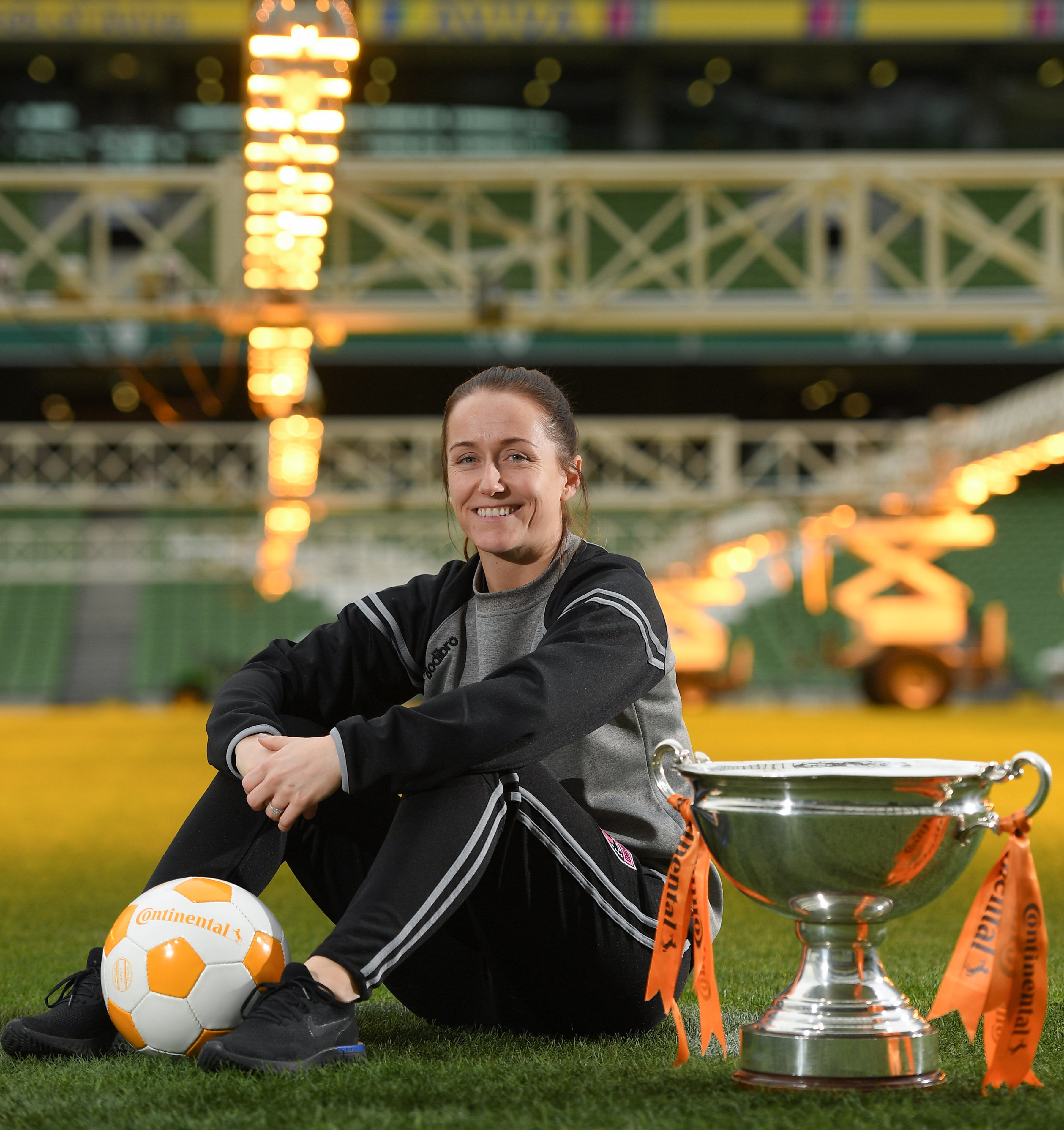 Did you have to make any big decisions to help in your soccer career?
Just sacrifice everything! The commitment is unbelievable.
If you could see one thing changed about women's soccer, what would it be?
To be equal with men.
Any advice for young girls thinking of getting involved in soccer?
Do it. Soccer and sport in general has given me so much.
It teaches you values and respect among so many other attributes in life. Also the people I have met and friends that I have made its just incredible.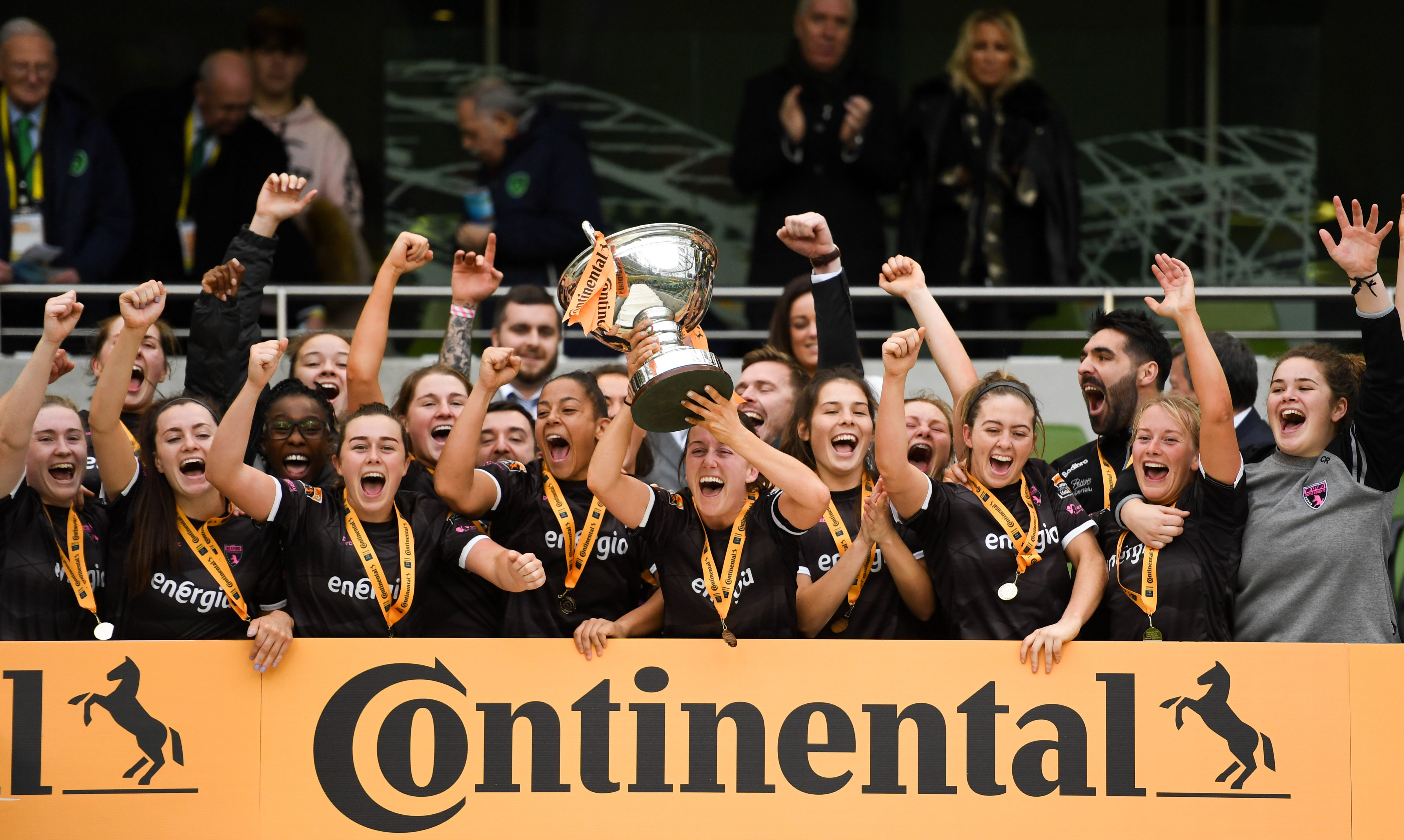 Can you tell us a bit about your early playing early days?
The earliest memory I have was my mam bringing me into St Pats boys soccer club when I was about six or seven.
The two managers at the time were Michael Lyons and Ray Mckenna and honestly they were unbelievable.
I was the only girl so the managers used to make all the lads get out of the trailer dressing rooms)just so I could get changed.
All the boys were great too, I think they liked me more because they knew I wasn't terrible!
Soccer as a kid was unreal, the joy going out and playing every sat morning with your friends was just unreal. I tried to play every sport possible from soccer to football, volleyball to basketball, I just loved anything to do with sport.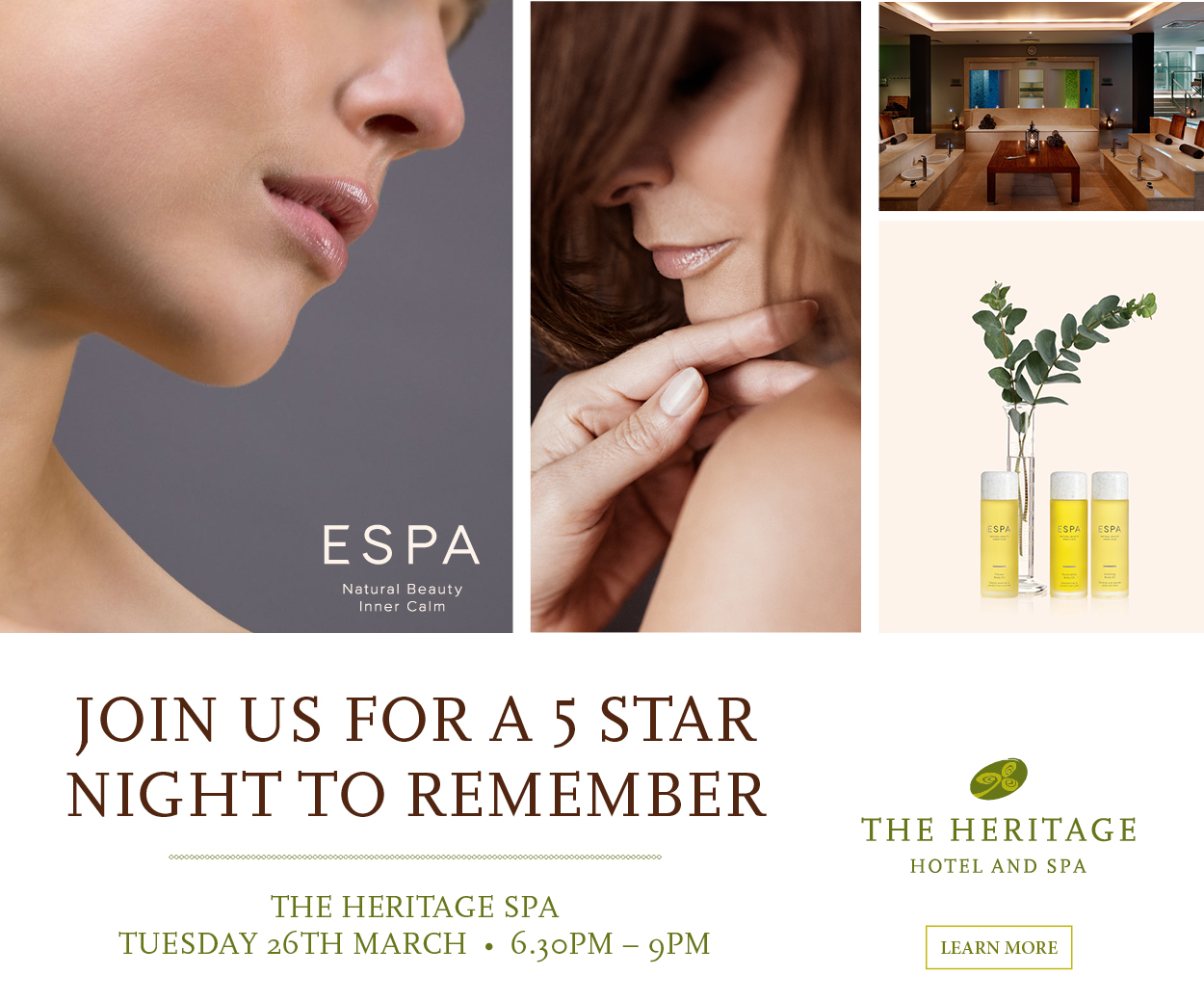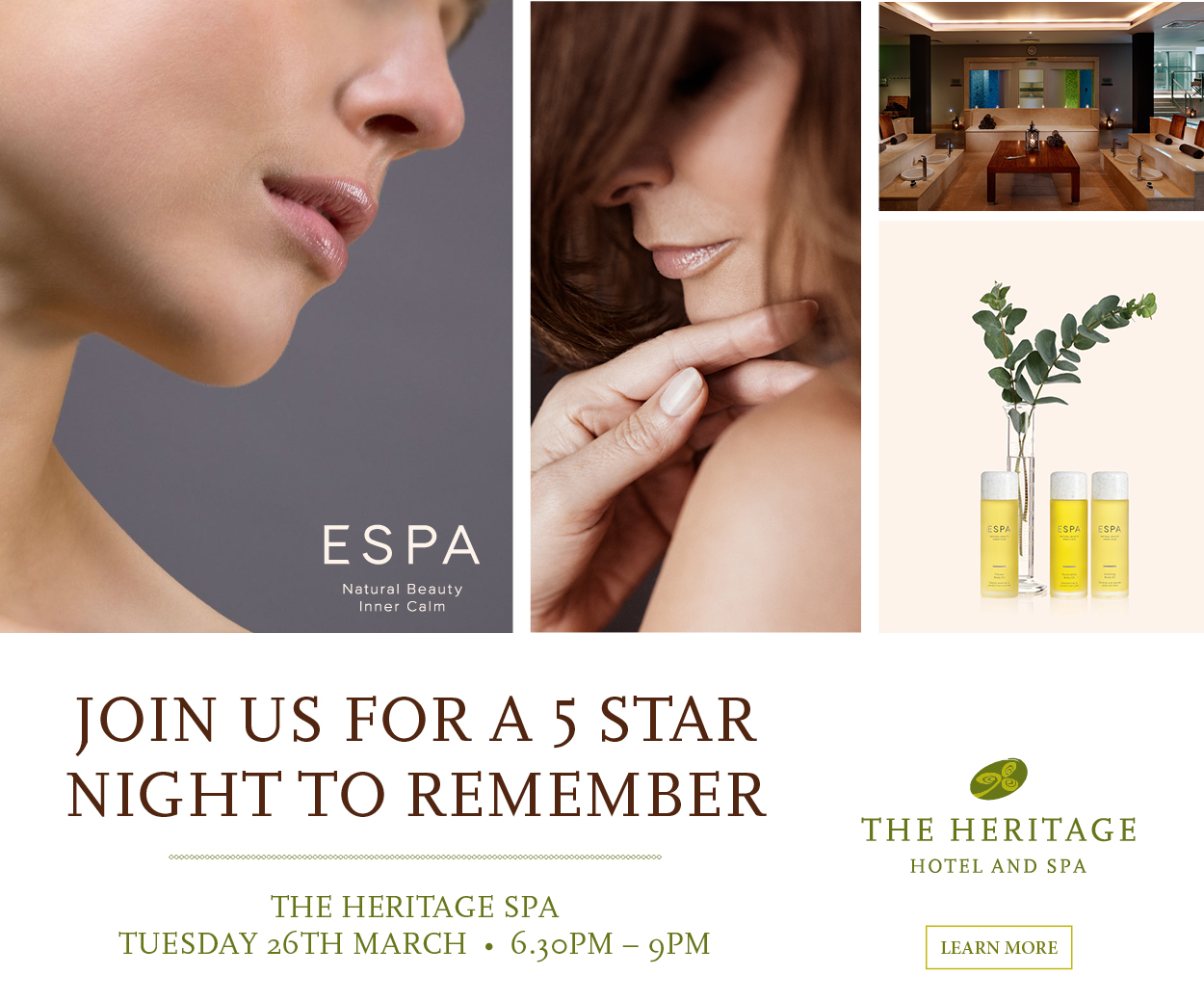 Does an interest in sport run in your family?
Yes absolutely. My grandfather was William (The Buller) Canavan that played on the famous Carlow team. He was a huge sports man, I remember him coming to my games and by God I'd be told afterwards if I wasn't good enough"
My mam and two brothers would be big into sports, including football and soccer while my uncle Laurence would be a big rugby man in Tullow and my cousins.
What young player in your club/area/sport would you say is one to watch out for?
Blessing Kingsley from graiguecullen is after signing with us at only 17 so she will definitely be one to watch out for. There is also a young girl Ellen Molloy.
She is only 14 years old and honestly her talent is outstanding. She is in training with us and I am in awe of her already so I will definitely be hoping for big things for her.
What motivates/motivated you to compete at such a high level?
At start of the national league it was all just about learning and training my body and mind to start thinking more professionally in everything I do.
But now I am coming into my eighth season and it just becomes second nature. I know now what it takes to compete at that level and everyday its just about trying to keep improving and to teach the girls coming through what it takes to be as successful as we have been.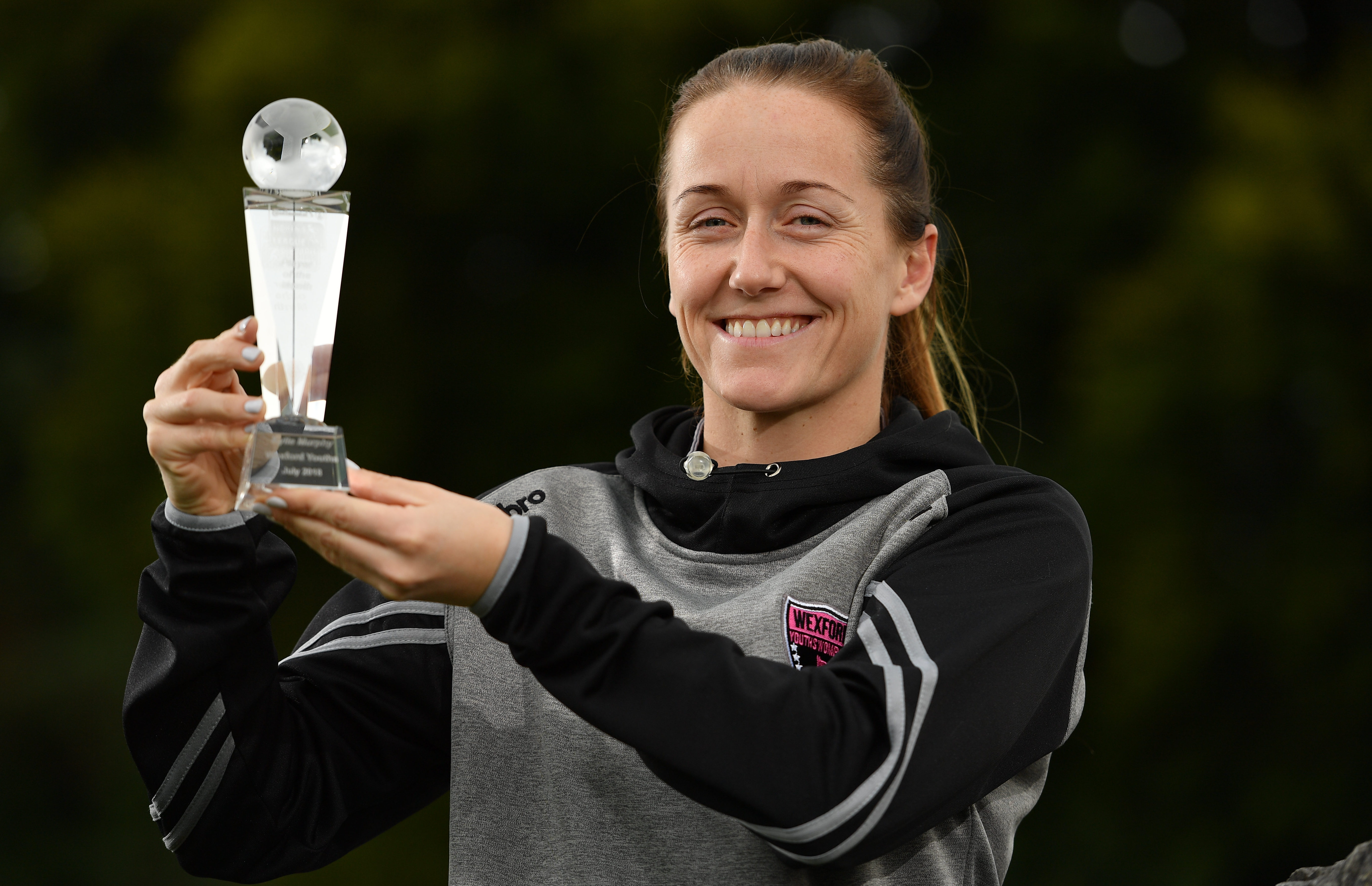 If you could describe yourself in three words, what would they be?
Hard working, loyal and dedicated.
What do you see for the future of women's soccer?
I'm hoping for good things for women's soccer. People are making strides as of late – there is still a long way to go but its moving forward so that's good.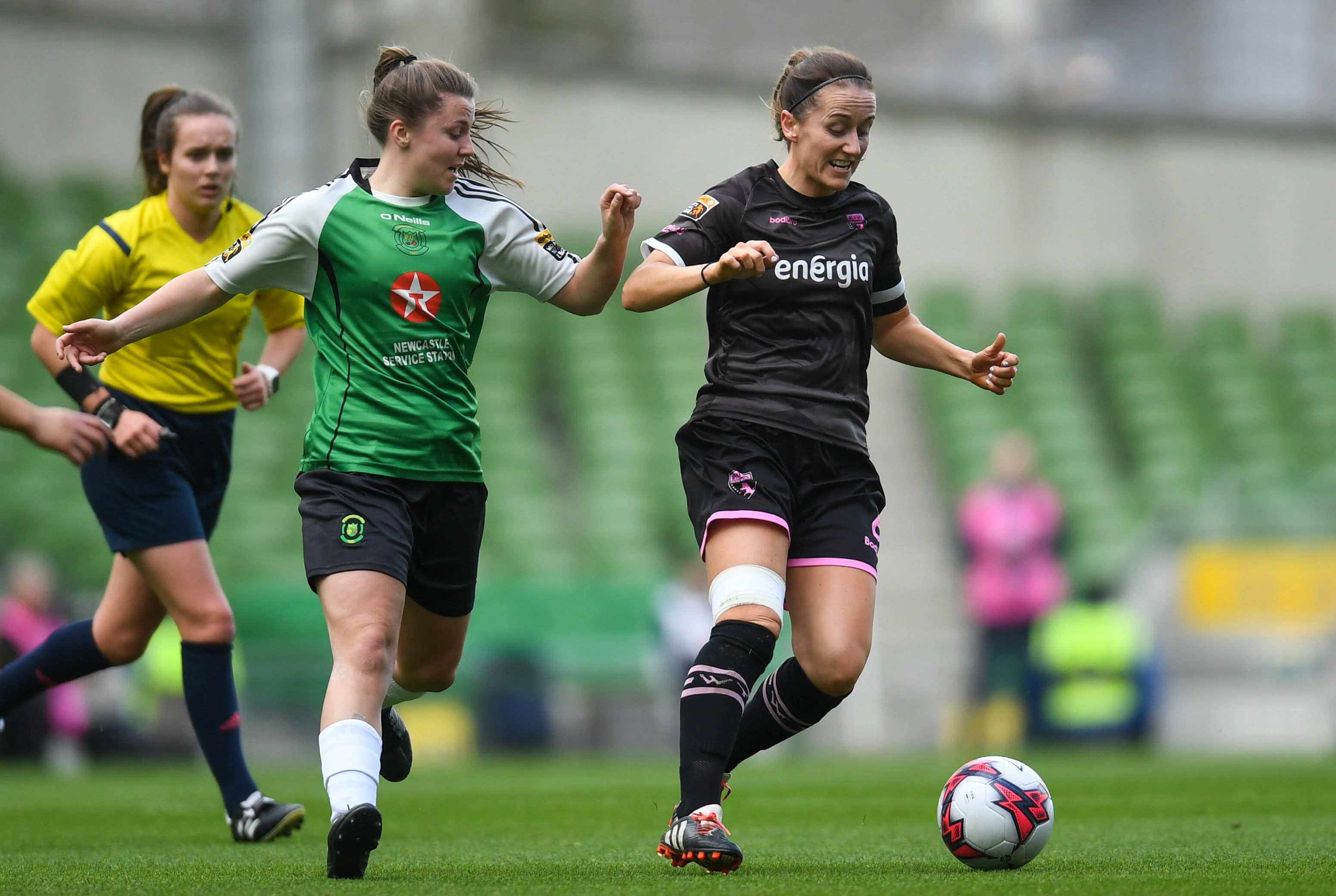 What would a typical day be like for you?
I work 8am to 5pm, depending on how busy we are. Then I go home for dinner and back out the door for training in IT Carlow.
We are based in Carlow twice a week this year which makes a huge difference for me as it was such a long trek to Ferrycarrig Park after a day of work midweek.
Have you ever had to overcome unexpected obstacles to strive in your sport?
I had a back operation a few years ago and that was extremely hard sitting on the sidelines for a whole year, it was a hard road back but was made easier with all the incredible people I have around me.
What's the best and worst thing about being involved?
The best thing for me is I get to play soccer week in week out, I just love the game and that's all there is to it!
Sometimes the commitment can be very hard but when you get a chance to not only play in the Aviva but to lift a trophy there it makes it all worth while.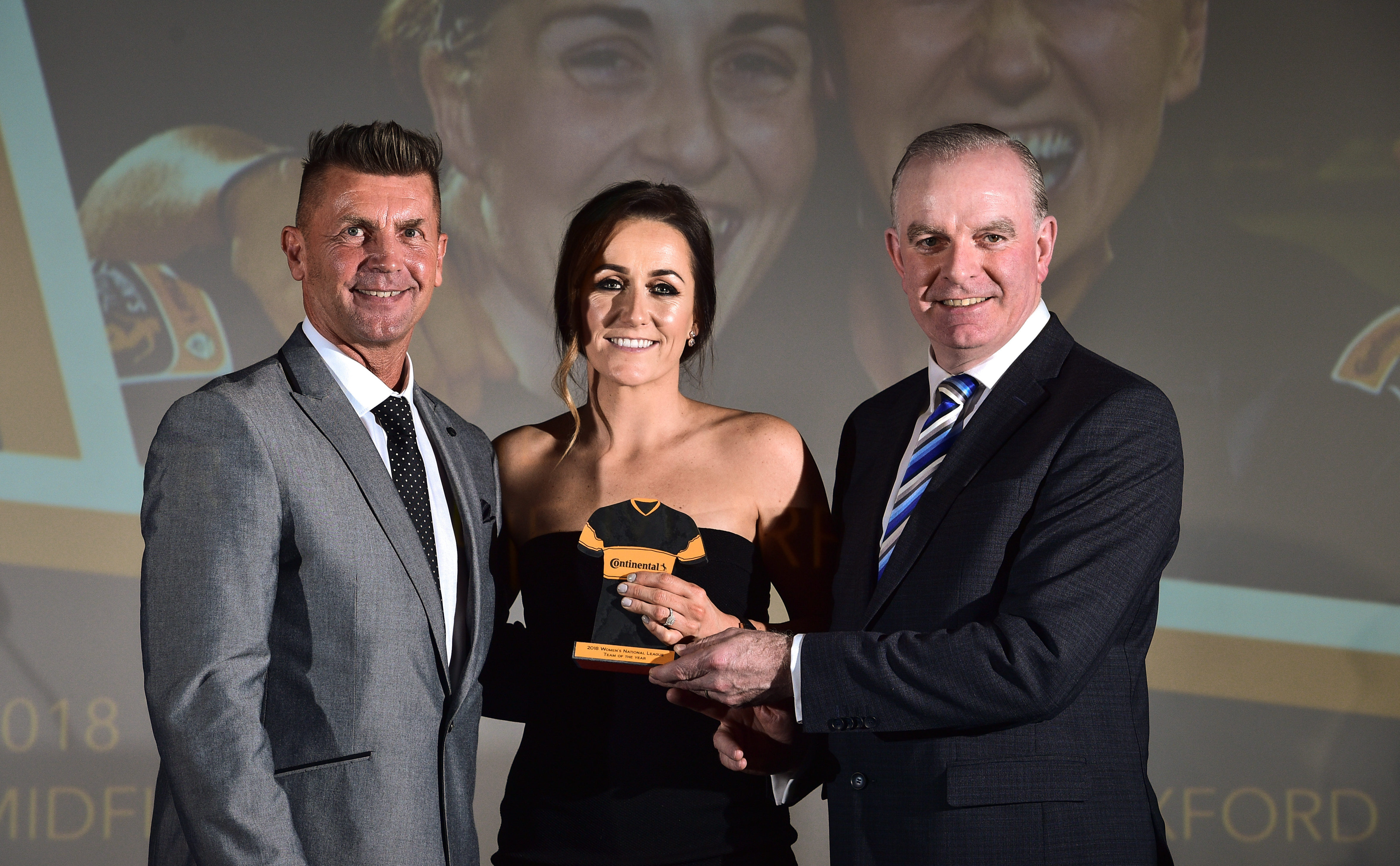 SEE ALSO – Women in Sport: From underdog to a guiding light in Irish women's rugby, it's Alison Miller