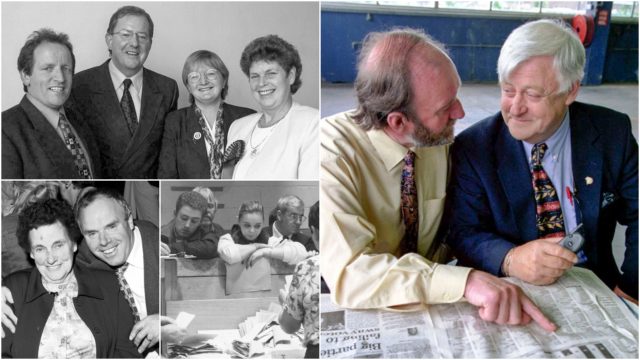 Brought to you in association with People First Credit Union
If it's nail-biting drama, excitement and intrigue you are looking for, forget about the Game of Thrones series finale, the 1999 Local Election count in Portlaoise was the place to be.
This was political drama on a scale never witnessed before or after in any local election count in the entire country. After four days of counting and recounting, it ended up in court. It was so significant they even wrote a book about it.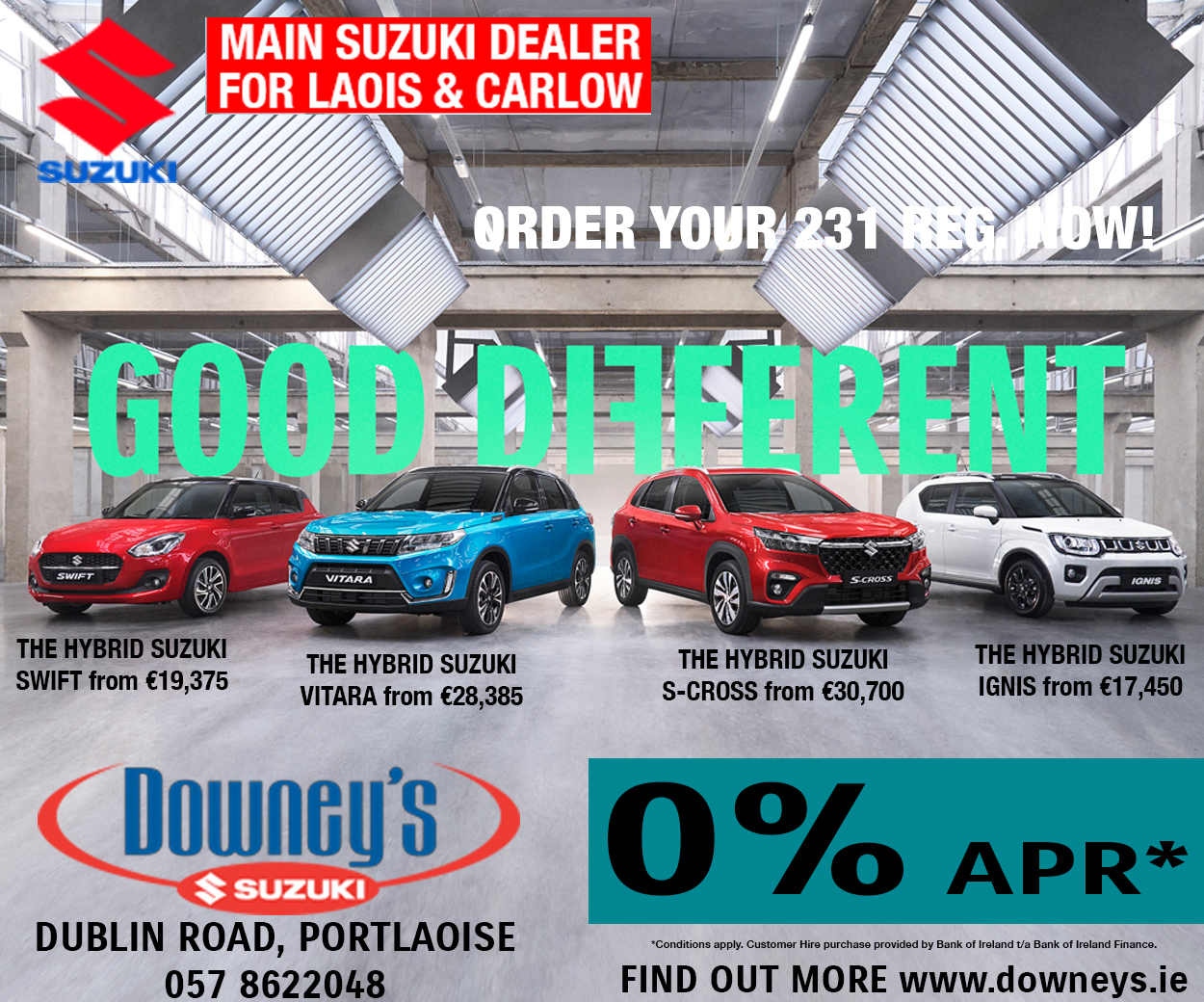 Overall the elections in Laois played out against a backdrop of national prosperity and peace. The Good Friday Agreement had been signed in April 1998 and the IRA ceasefire was holding.
The country was starting to flex its confidence as the first signs of the Celtic Tiger years were evidence as a building boom got underway.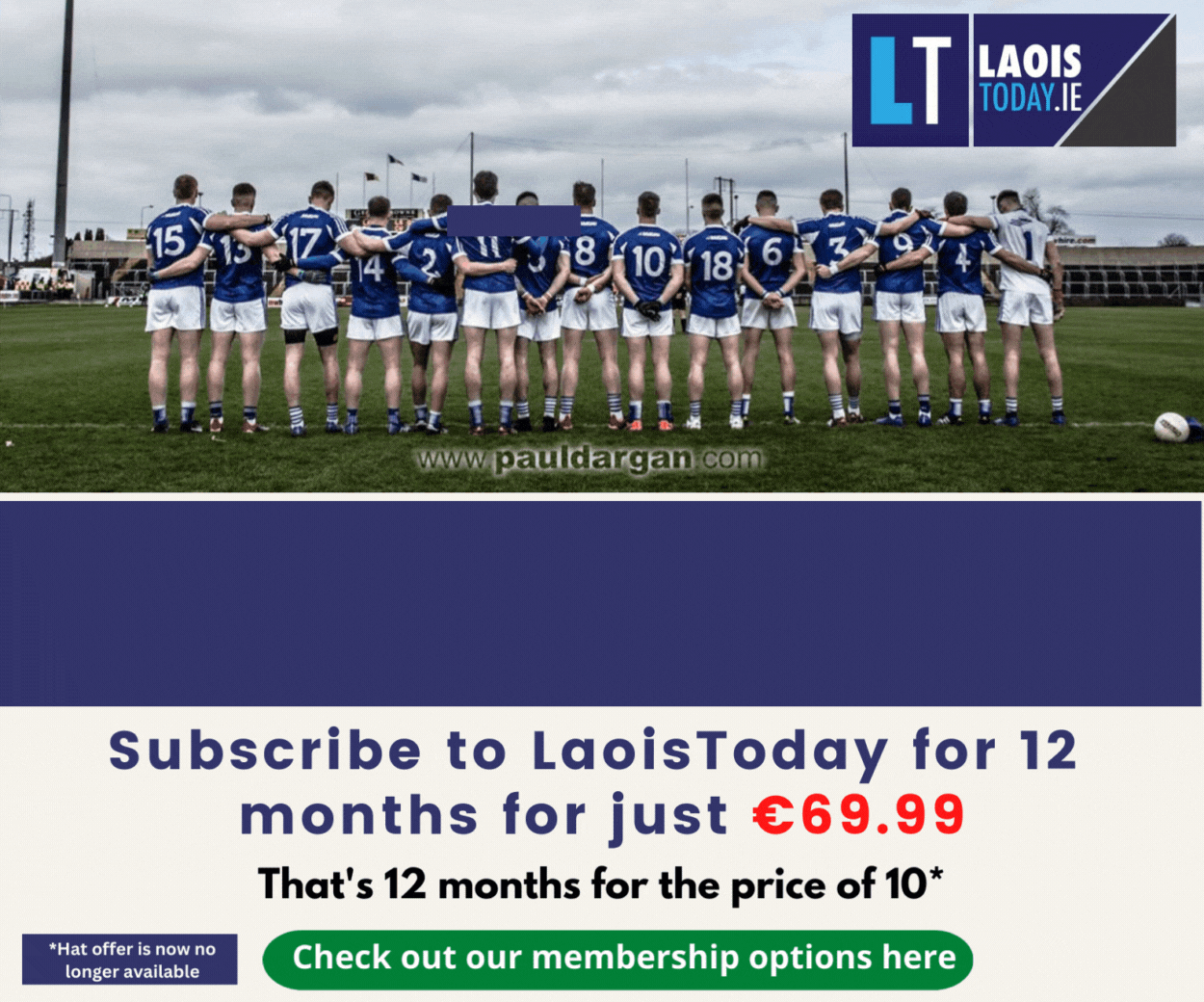 Fianna Fáil could do no wrong under its new leader, Bertie Ahern who in 1997 commenced the first of three terms as Taoiseach. Locally the Fianna Fáil organisation was at the height of its prowess. Nationally it had come to terms with having to live with the Progressive Democrats, previously described in an Árd Fheis warm up speech by Brian Cowen as 'a temporary little arrangement' was to become the norm.
FF local election candidates basked in the warm afterglow of the Bertie factor but even the master negotiator himself could not find a way to returning Fianna Fáil to the elusive holy grail of single-party government.
Ahern did come close late on in his second general election as Taoiseach in 2002 when he fell just three seats short of the 84 required. Ever the pragmatist he renewed the coalition pact with the PDs and served a second full term, before scoring his hat-trick of election triumphs and returning once more as Taoiseach in 2007.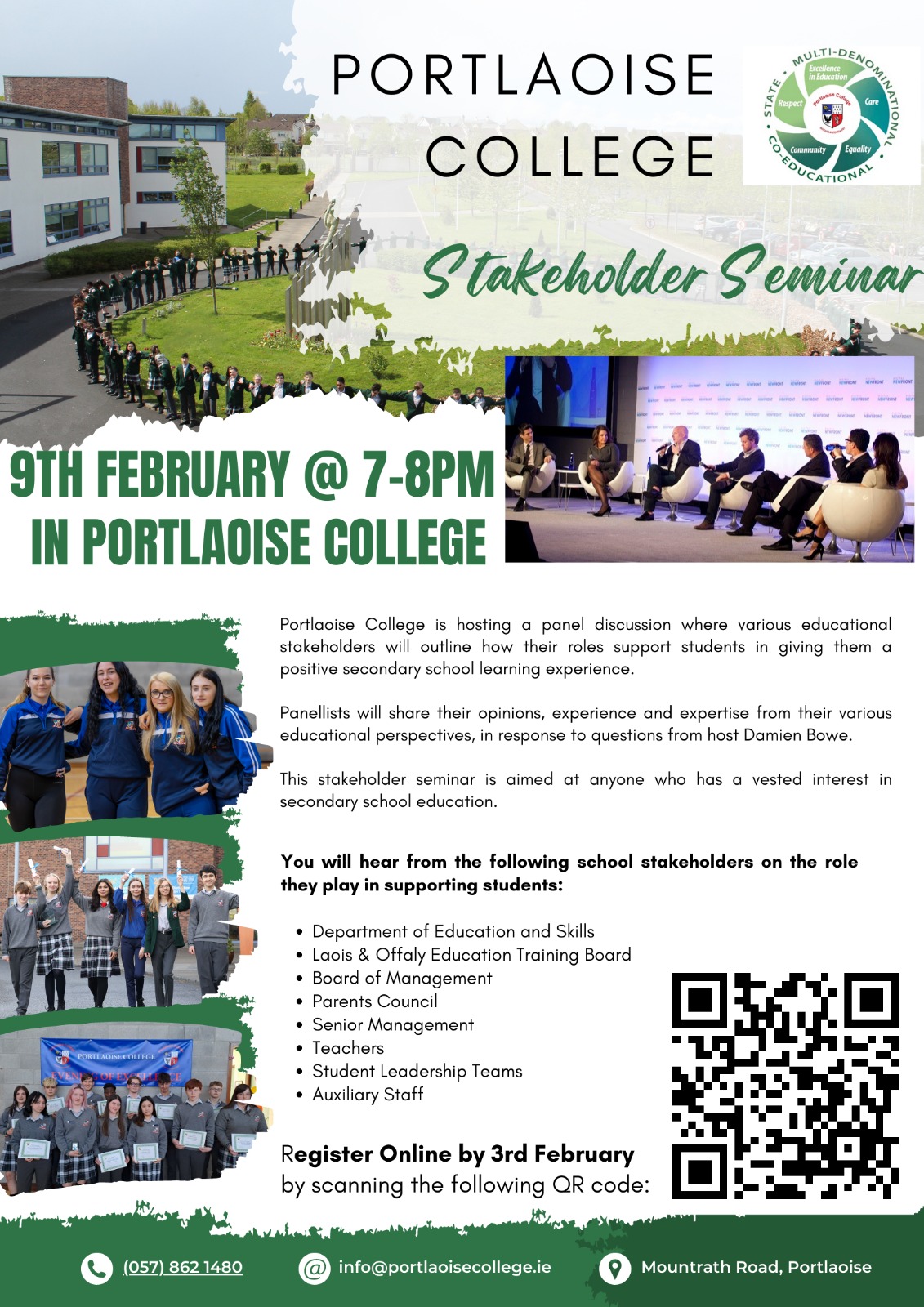 In 1999 the Bertie era was well and truly underway and the political landscape in Laois was relatively benign, completely dominated by Fianna Fáil and Fine Gael.
While there were some inklings there was no real indication yet of the fractured and fractious political dynamic that would arise over the following 20 years.
For political intrigue you had to look to the personality clashes and infighting within parties and Bertie Ahern was to buy some valuable time for himself and FF by establishing both the Moriarity and Flood Tribunals in the first six months of his tenure as Taoiseach in 1997.
The local elections of 1999 were also significant as they had been delayed for a number of years, partly to coincide with the European elections, with which they have been run in tandem ever since.
The previous elections were held in 1991 and were then due to run again in 1996 but the sitting term of County Councils, Urban District Councils and the then Town Commissions were extended by Ministerial Order by the then Minister for the Environment and Local Government, Noel Dempsey.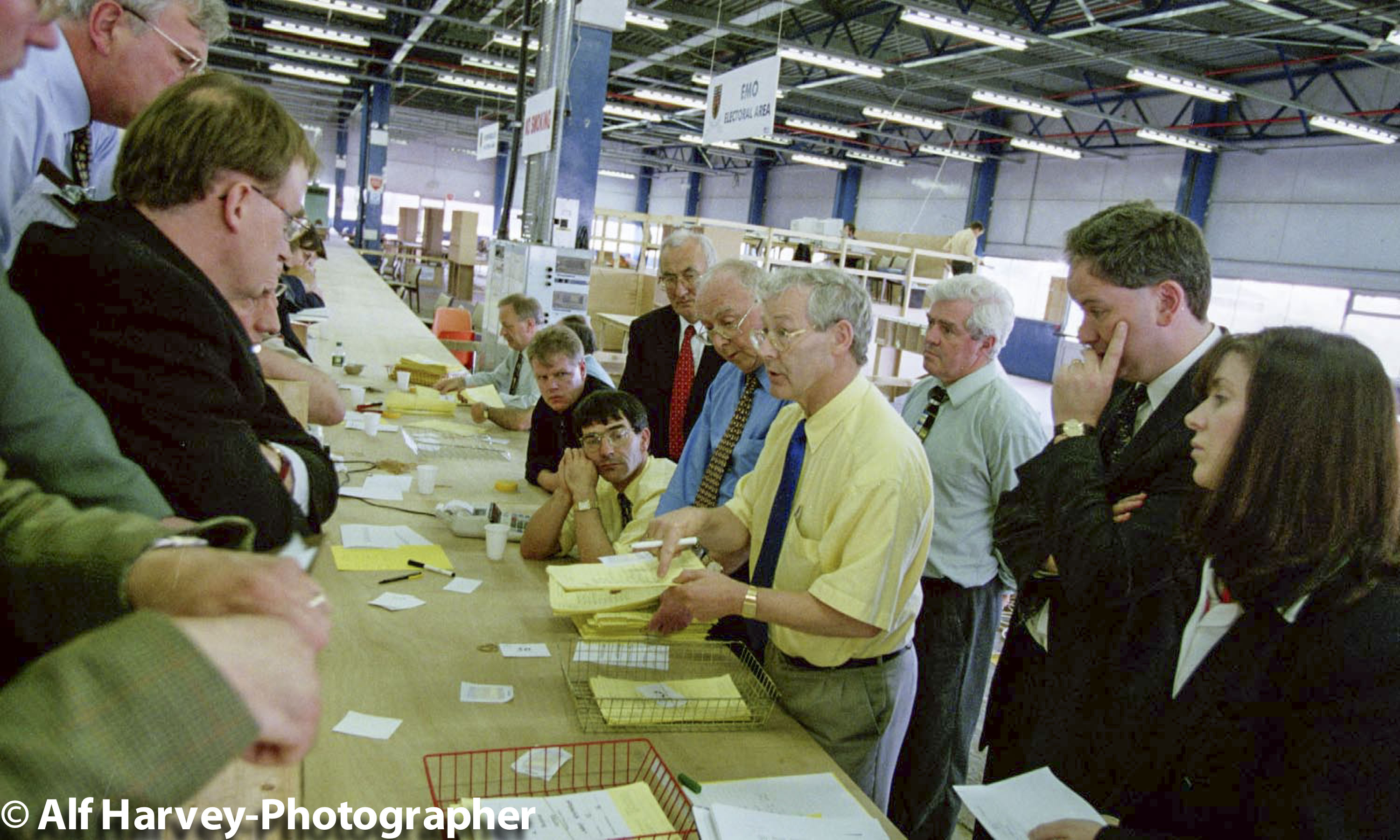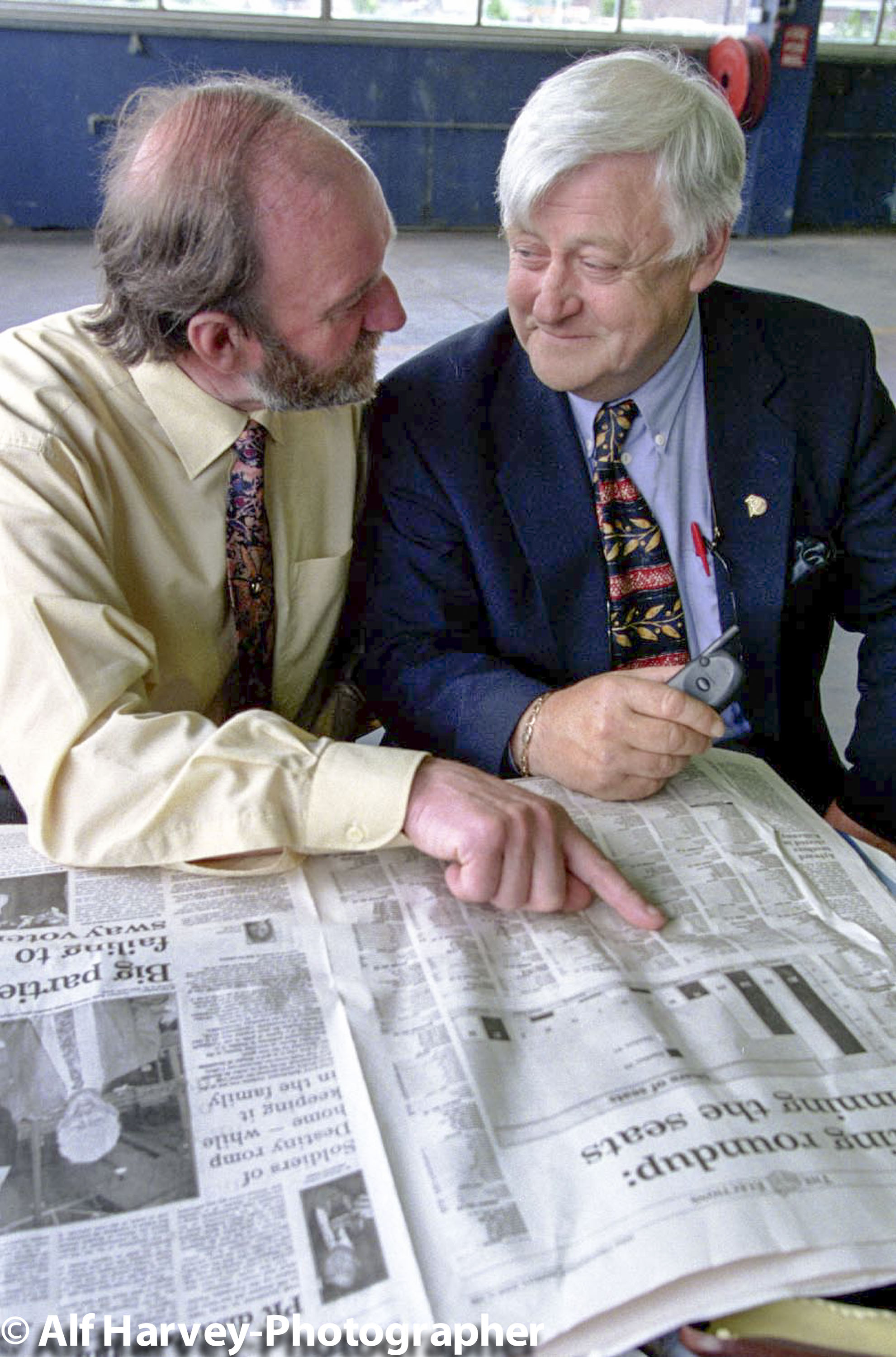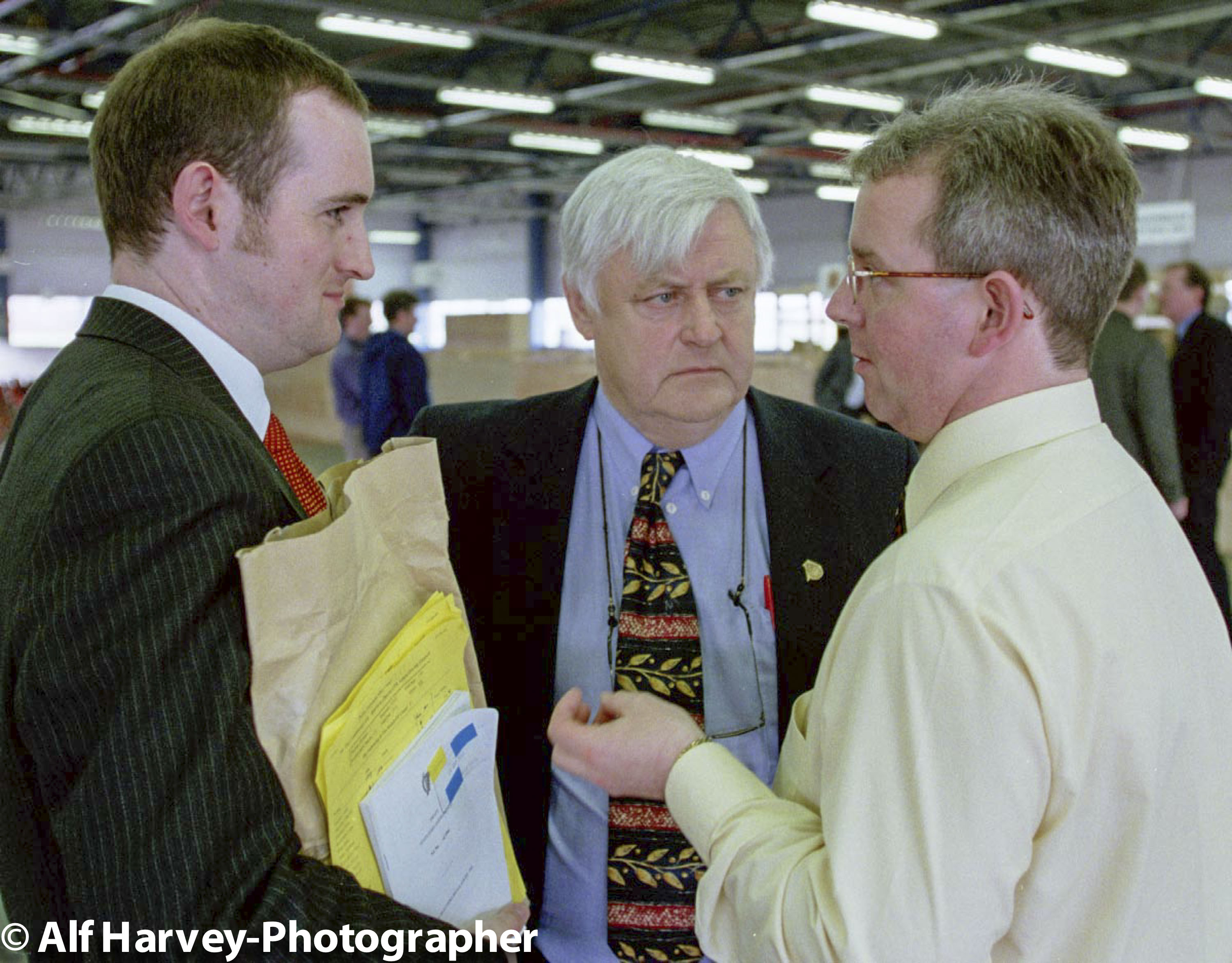 Dempsey to this day is regarded as one of the best holders of that portfolio and in 1999 he commenced some constructive and radical reforms within local government, including the process by which small salaries would be paid to elected county councillors for the first time.
It was Minister Dempsey who also introduced the highly successful plastic bag levy, with Ireland being one of the first countries in the world to do so.
In Laois Fianna Fáil were lining out with their A team and maintained a tight grip the control of the local Council which they had won back in 1985.
Not since they heydays of the Lemass and Lynch leaderships did Fianna Fáil have it so good. In the local elections in Laois in 1999 they were dominant with over 51% of the vote, thanks to big vote getters like Kieran Phelan, Seán Fleming, John Moloney, John Joe Fennelly and Joe Dunne.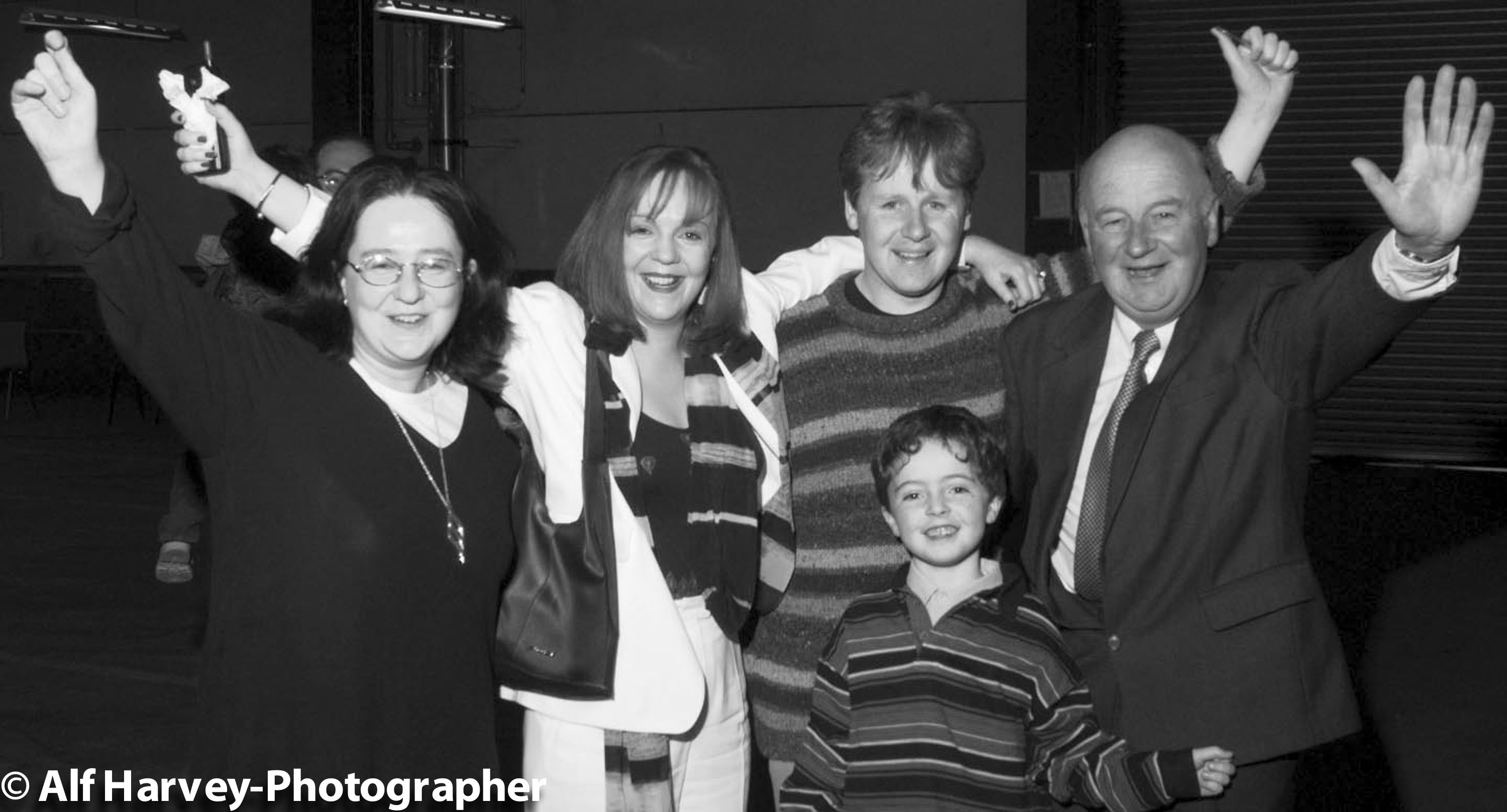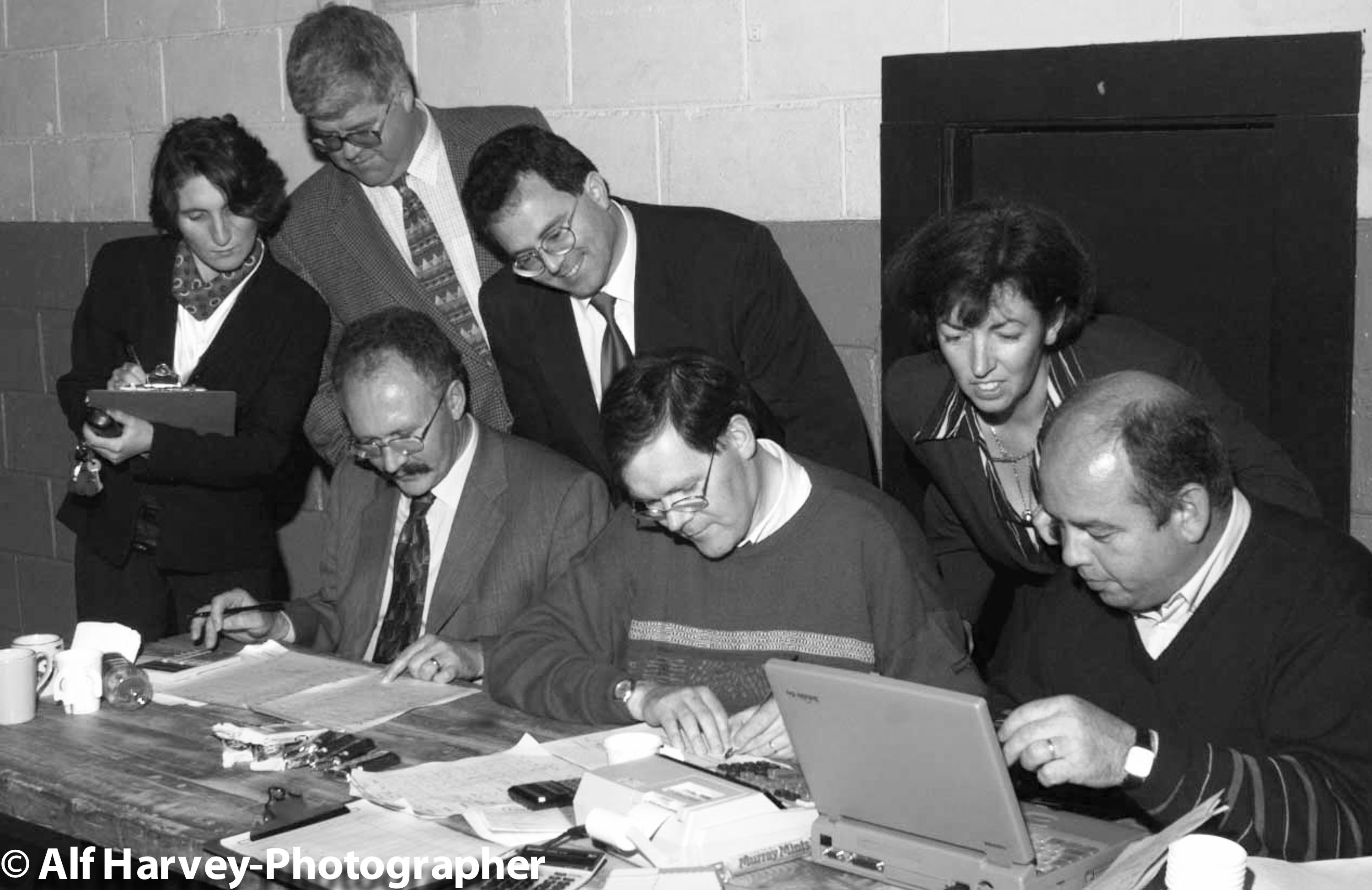 In a feat of text book succession planning Fianna Fáil managed to change up their general election ticket earlier in 1997, when both Liam Hyland and Ger Connolly were replaced on their line-up by John Moloney and Seán Fleming, who with 8,271 and 5,481 votes respectively, they held the three out of five seats in Laois-Offaly along with Brian Cowen without blinking an eye, or dropping a stitch or a vote.
Seldom if ever before has a constituency organisation managed a transition so well as Fian
na Fáil in Laois-Offaly. Ballacolla's Liam Hyland capped off a successful tenure as councillor, Senator, TD and Minister to head for the European Parliament where he also had a good innings.
Bracknagh's Ger Connolly for his part is that extremely rare breed of a shrewd politician who knew to quit when he was ahead and he never looked back.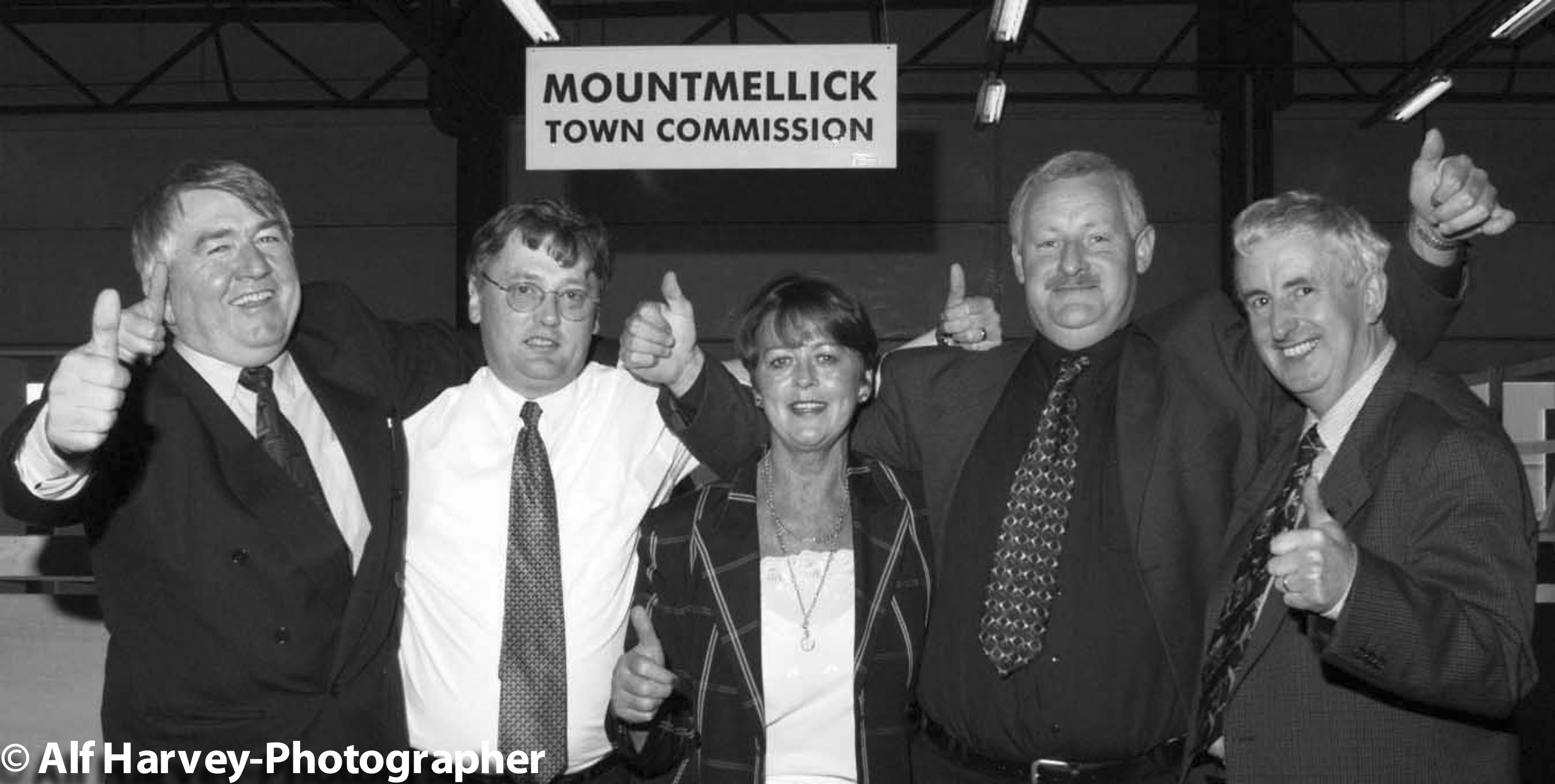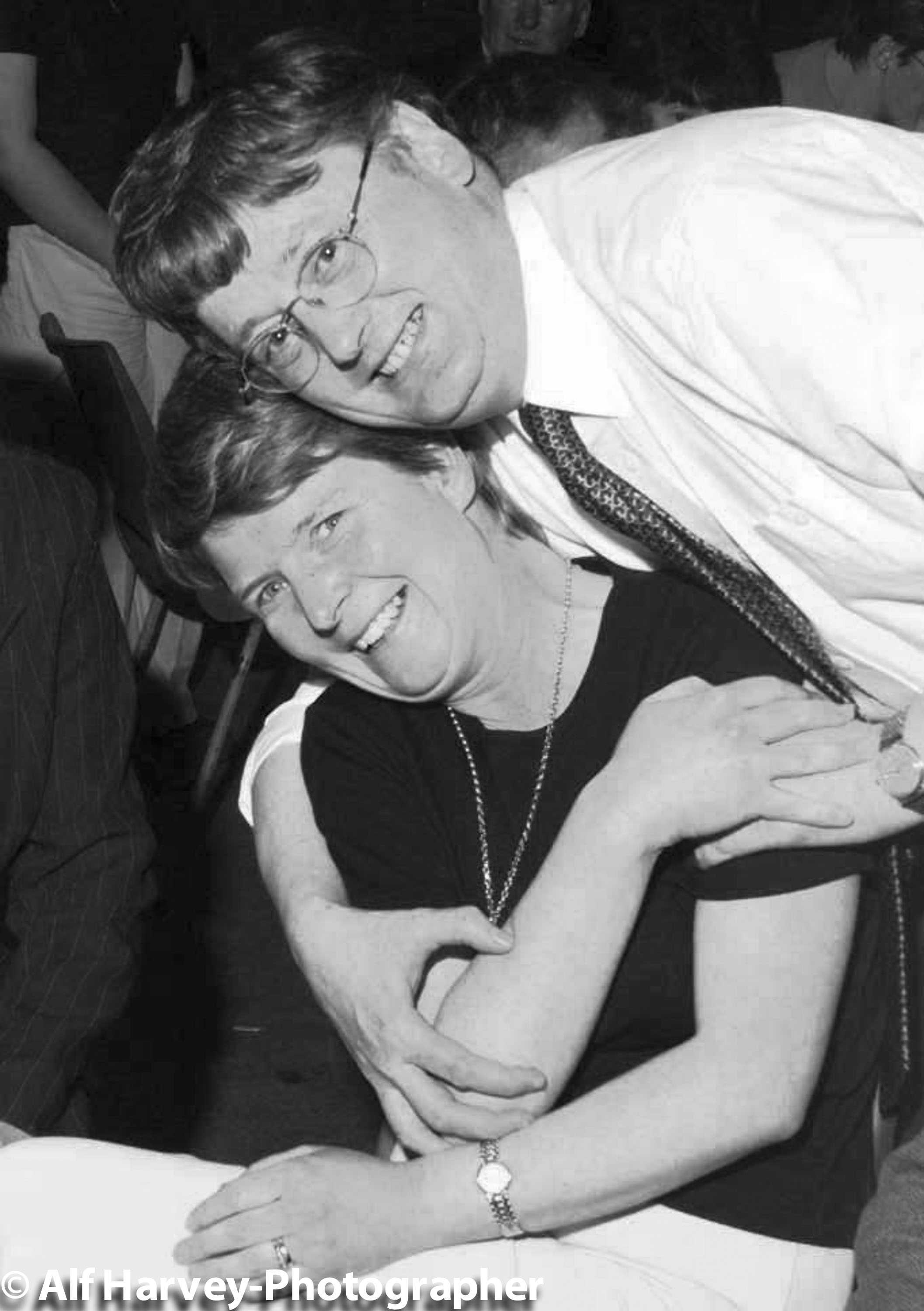 It may have been that the scare and little nudge of encouragement he got from his running mate John Moloney, who came close to unseating him in the previous general election of 1992 helped to make up his mind for him.
Mountmellick's Moloney had actually outpolled the veteran Connolly by 5,018 to 4,316 first preferences. The same year Birr's Tom Enright (5,742) lost his seat to Labour newcomer, Pat Gallagher (6966). Ger Connolly saw the writing on the wall and gracefully gave way in 1997.
The stage was set for Fianna Fáil to clean-up on the Council elections in Laois once more in 1999 and for honours Liam Hyland was elected to the European Parliament, along with running mate Jim Fitzsimmons of Meath. FF took two out of the four Leinster seats with Avril Doyle (FG) and Nuala Ahern (The Greens) completing the result.
Joe Dunne is the man in the Town
There is no memory or photo of Joe Dunne in which he does not have a smile on his face. The popular baker and confectioner had good reason to smile in 1999 when he was re-elected once more on the first count as the poll topper with over one thousand votes in Portlaoise.
That despite his competitors including the local TD, Deputy Charlie Flanagan. Joe Dunne would relish his success with his second term as Council Chairman, the first being in 1988.
Laois was also ahead of its time in terms of women being represented and without any need for gender quotas the Portlaoise Area returned both Catherine Fitzgerald and Mary Sweeney for the first time.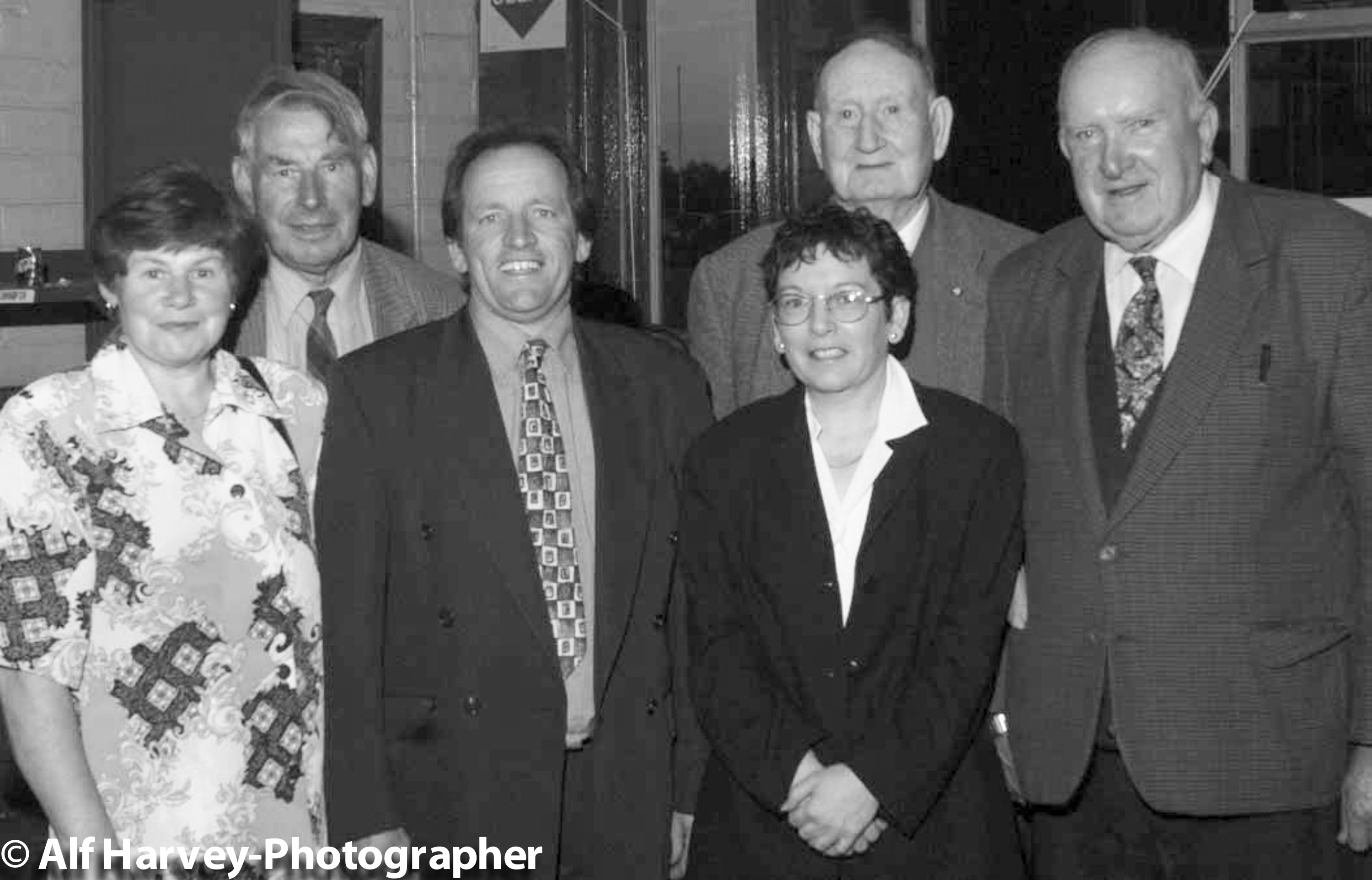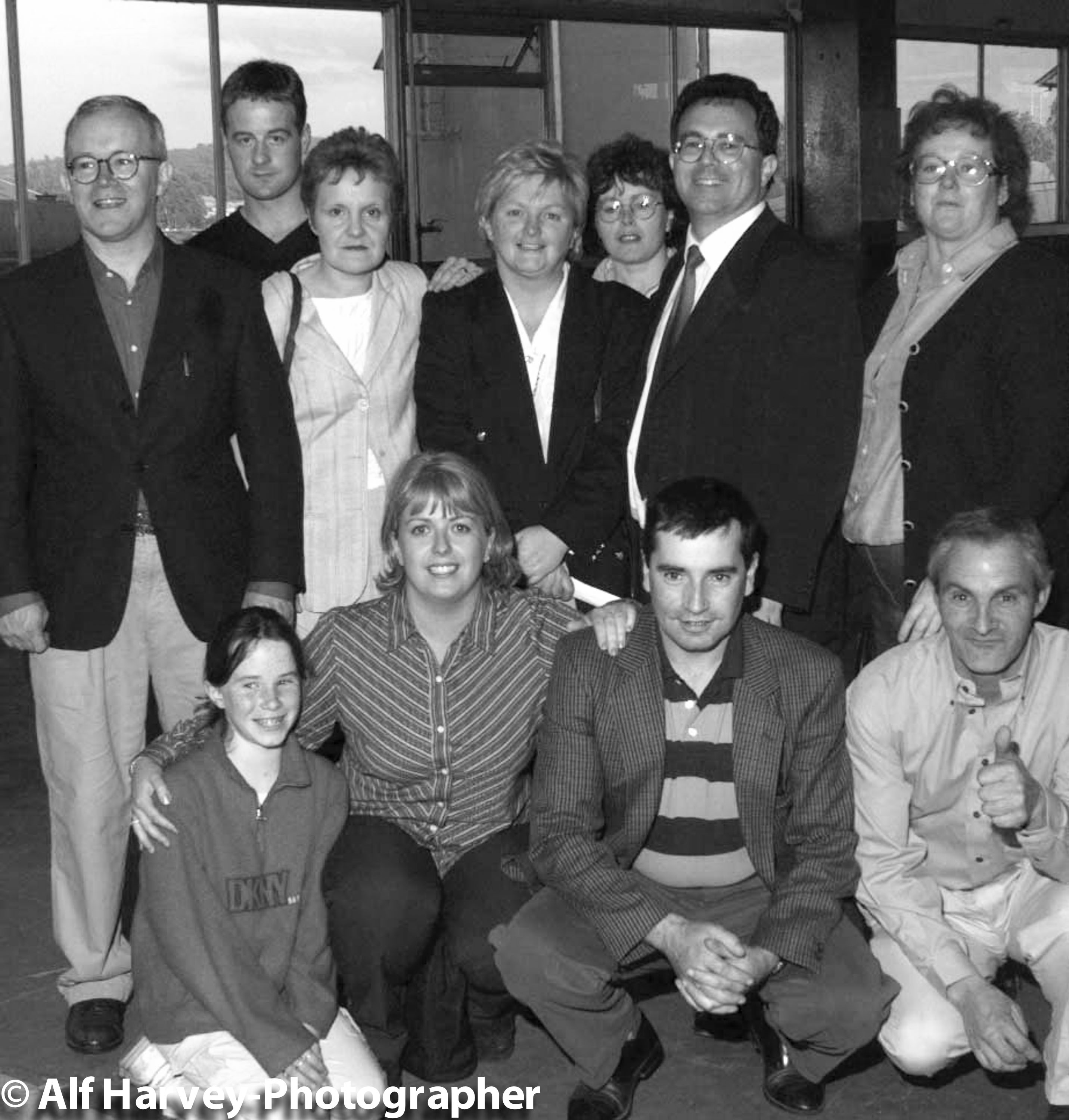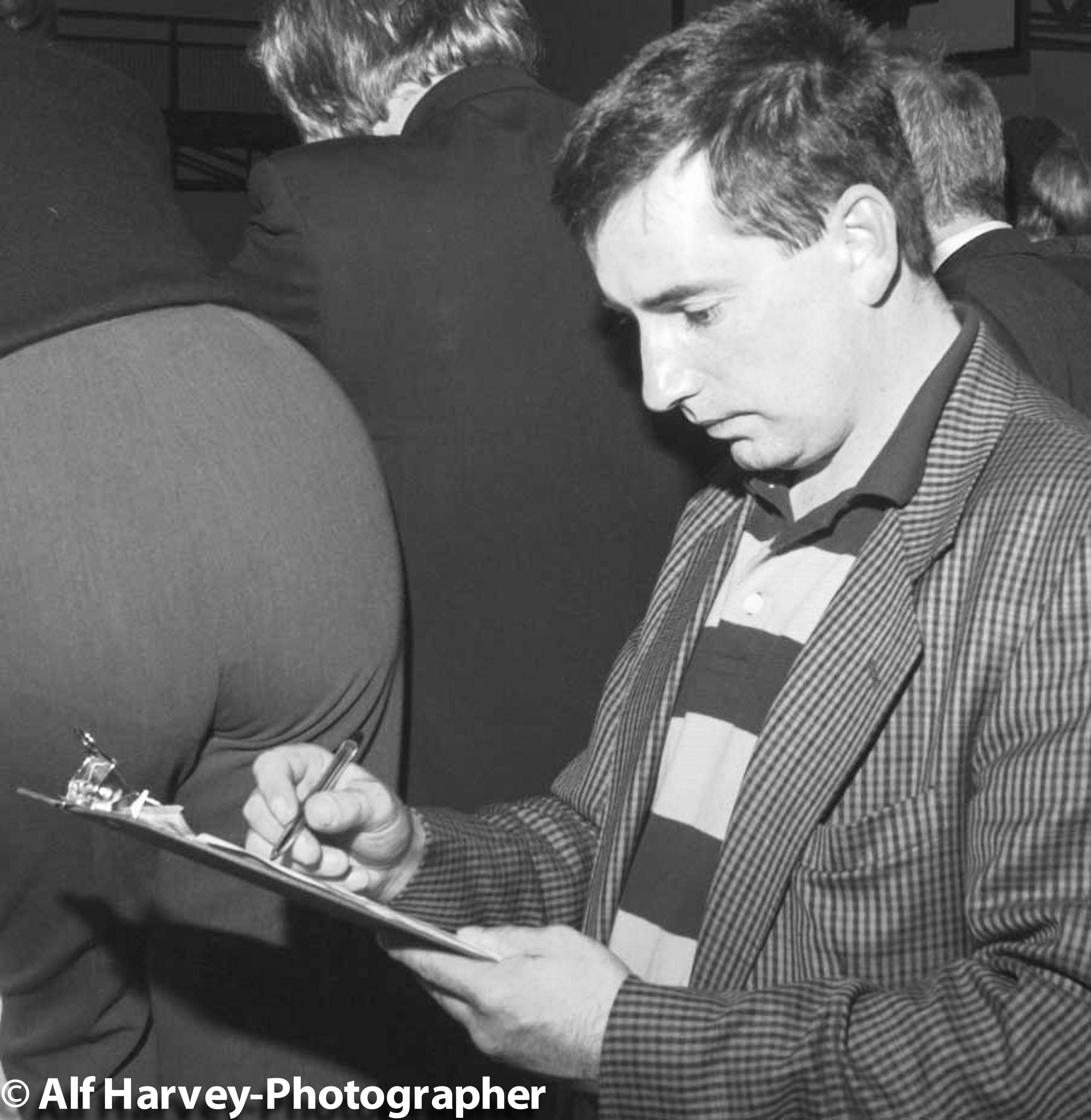 Kathleen O'Brien also ran and although unsuccessful on this occasion she would subsequently be elected to the Council, having earned her stripes first on the Town Commission.
Tom Jacob it was who lost out to Catherine Fitzgerald, but he would live to fight another day, while both Willie Aird and Jerry Lodge were both comfortably re-elected.
It was in 1999 that Brian Stanley served notice of things to come. Although Stanley wasn't elected to the Council, he got a good vote, going out on the 9th count with a total of 541 and Sinn Féin celebrated his election on to the Town Commission as if he had just won a Dáil seat.
That they would have to wait for until 2011, but the seeds of their success were sown and Sinn Féin are nothing if not patient and persevering.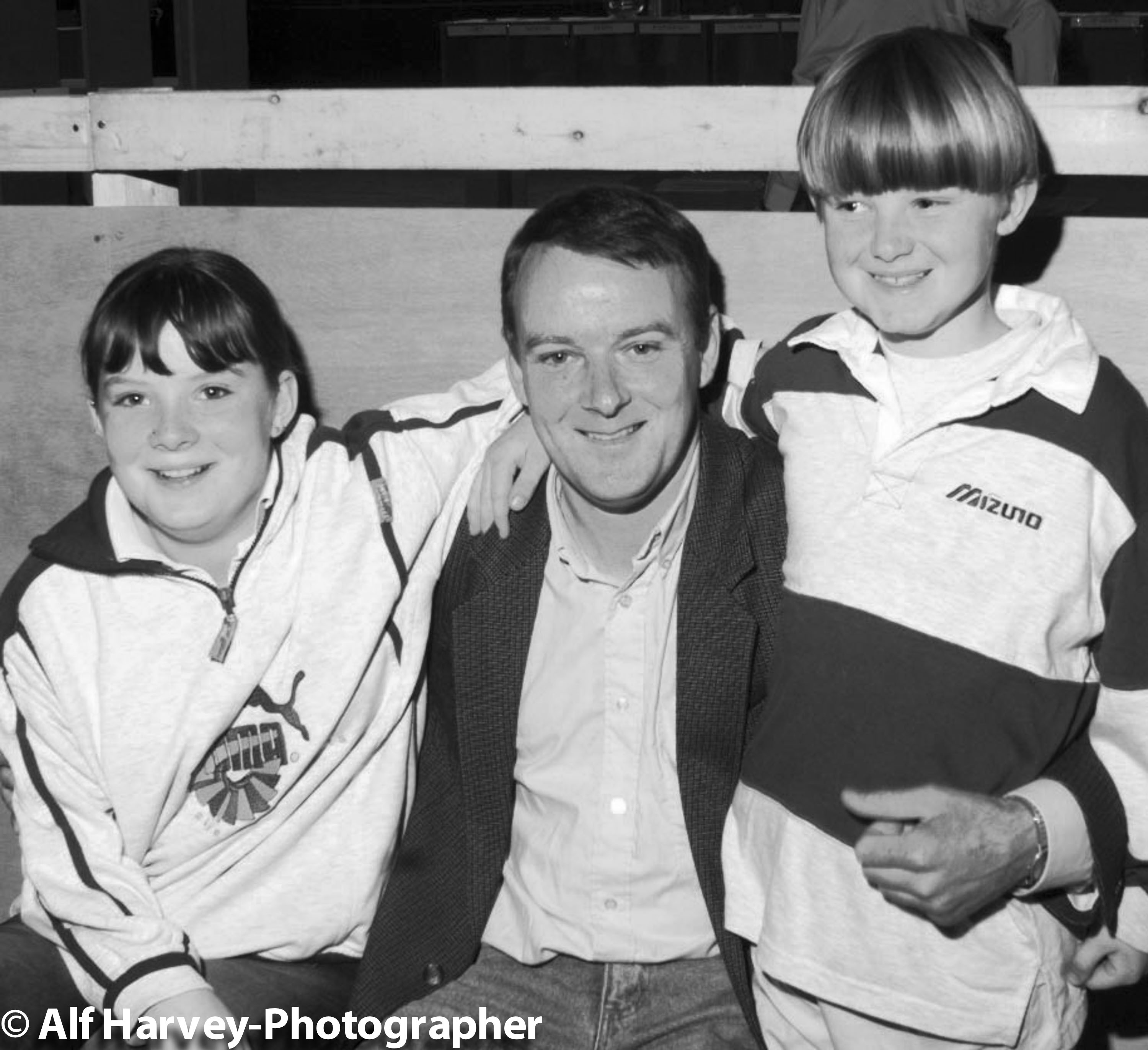 Bizarrely, Labour ran three candidates in the Portlaoise electoral area – Tom Phelan, Brendan Tynan and Seán O'Gorman – but with little impact. They would have to wait until the 2014 locals when Noel Tuohy made a breakthrough in the Town and ended their seat drought.
John Moloney dominant in Mountmellick
By now the former Tinnahinch electoral area had a name change to Mountmellick and also ongoing boundary changes which once more switched areas like Camross back in to Borris-in-Ossory, creating uncertainty from one election to the next, not least for people like Mick Lalor from Cardtown.
There was no uncertainty in the Mountmellick ward though where John Moloney handsomely topped the poll with a personal tally of 28% of the vote helping to sweep Seamus McDonald and Joe Digan along so that FF easily took three out of the four seats on the Council and ongoing dominance of Mountmellick Town Commission.
In the ongoing musical chairs David Goodwin of Rosenallis won back the seat he had lost in 1991. Also on the FG ticket in '99 was David Conroy who finished the highest of the defeated candidates with 731 votes. His son Fergal is contesting in the same area in this month's elections.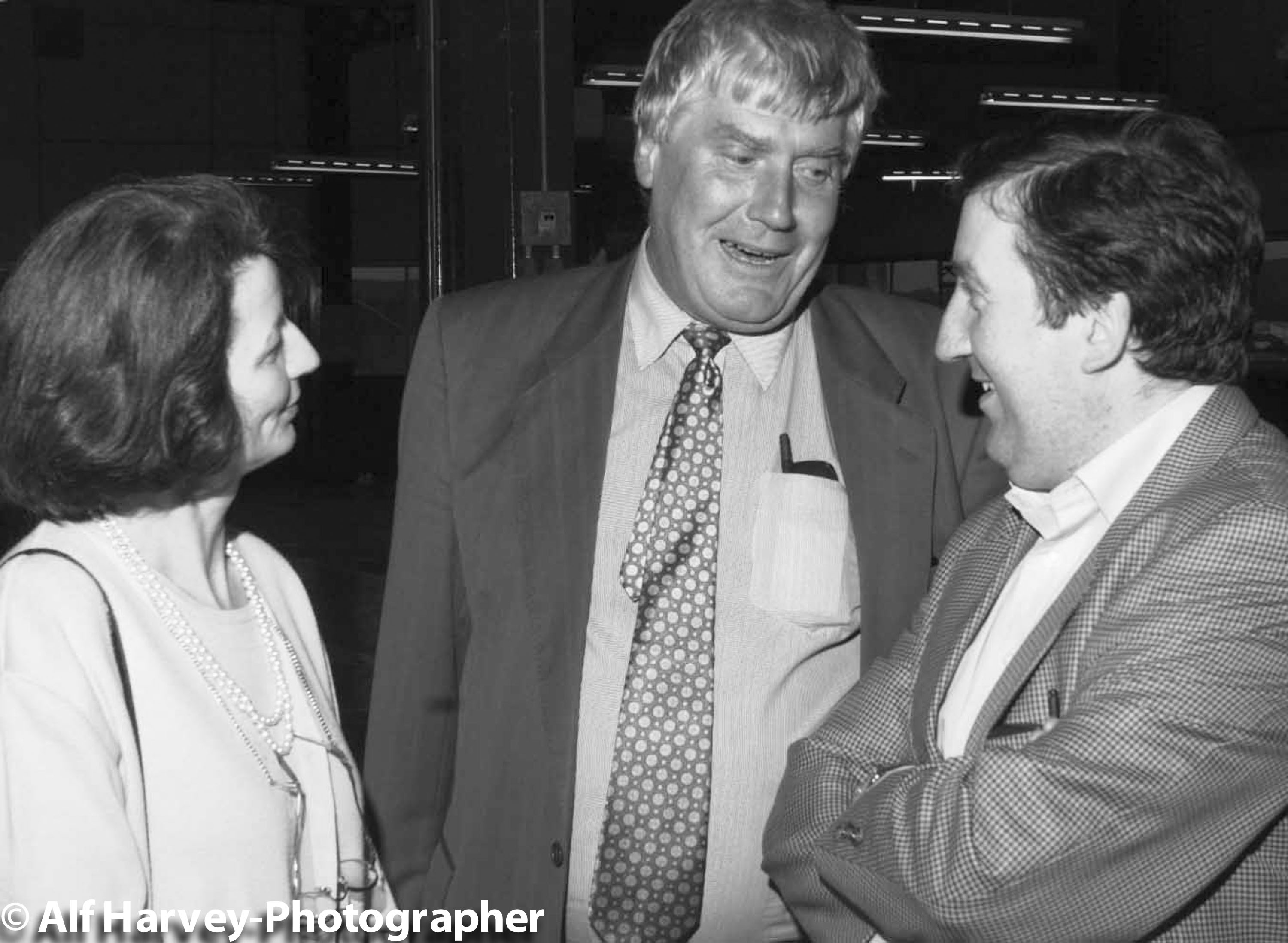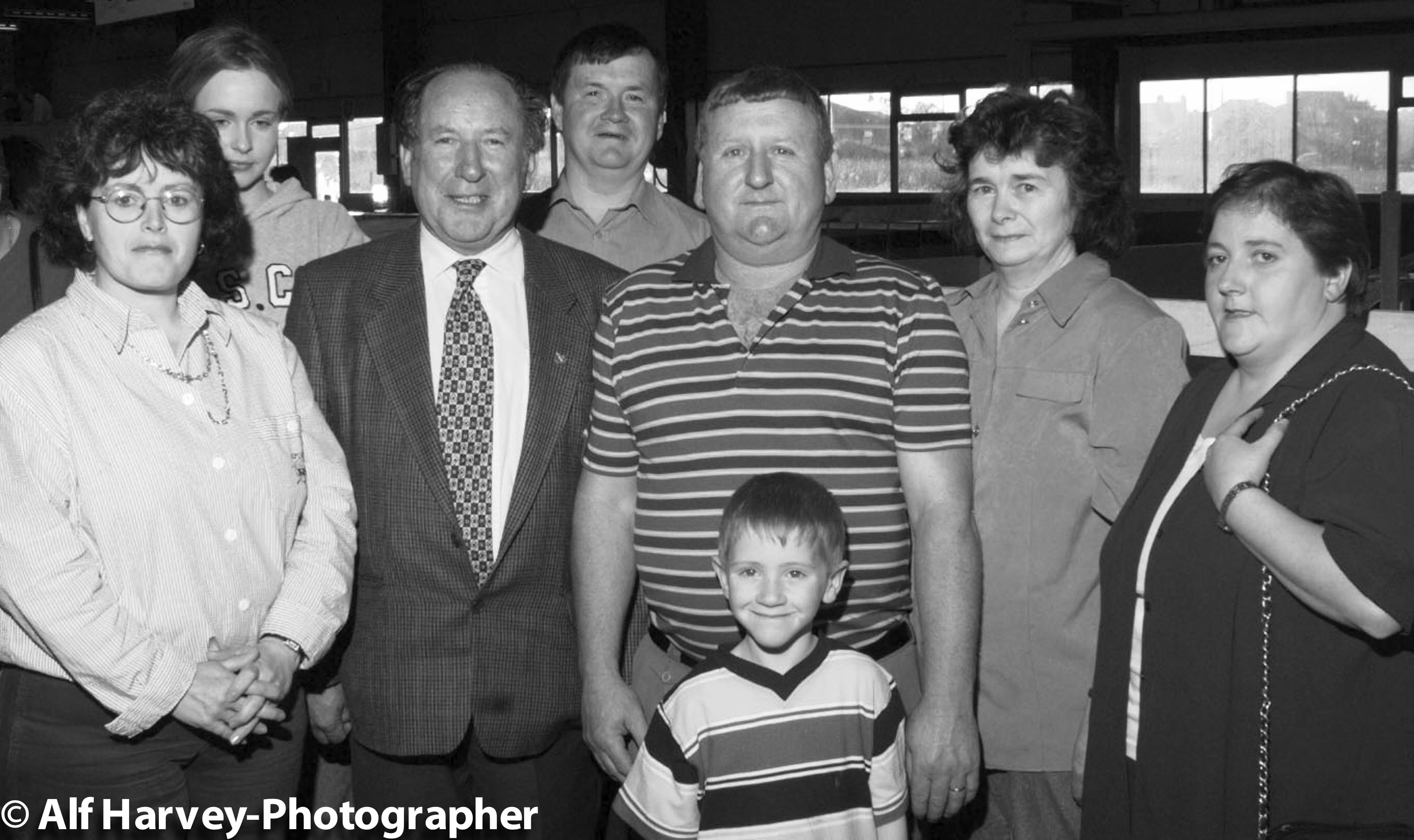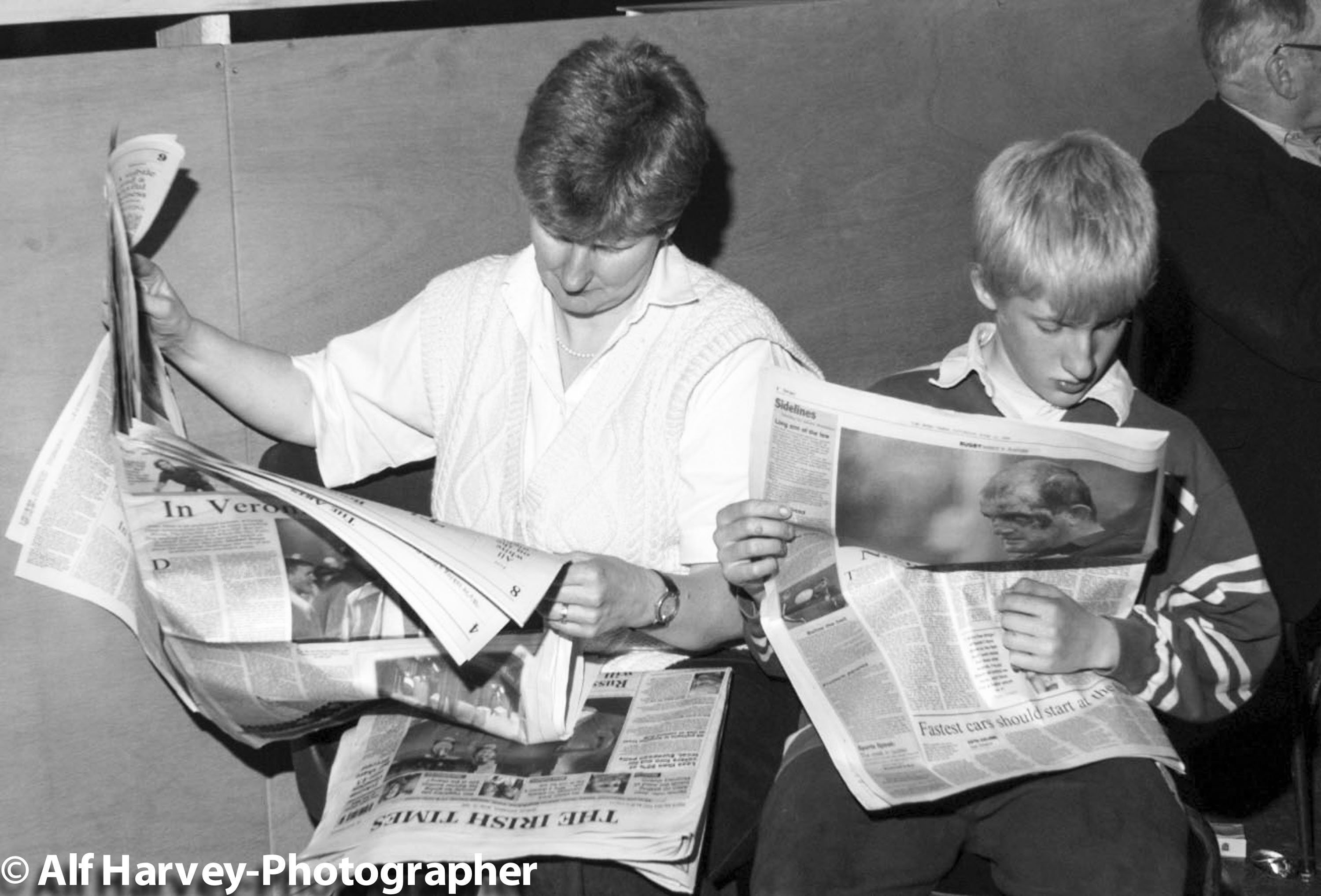 David Goodwin lost his seat in 1991 when Mountmellick was part of the Tinnahinch five-seat electoral area and on that occasion Charlie Flanagan TD ran in Mountmellick, before he later switched to Portlaoise for the '99 locals.
Fine Gael split due to candidate selection
It wasn't all bad news for Fine Gael. They held their ground in Emo and Lugacurran electoral areas where James Deegan and John Moran both topped their respective polls and overall FG added a seat to bring their Council total back up to 11.
However, the party once more did itself no favours with ongoing personality clashes and infighting, particularly over candidate selection decisions.
In the Emo area they inexplicably omitted popular Vicarstown publican, Mick Turley whose family had been involved in FG all their lives and were serving branch officers. They were to pay the price as Turley ran as an Independent and took the seat.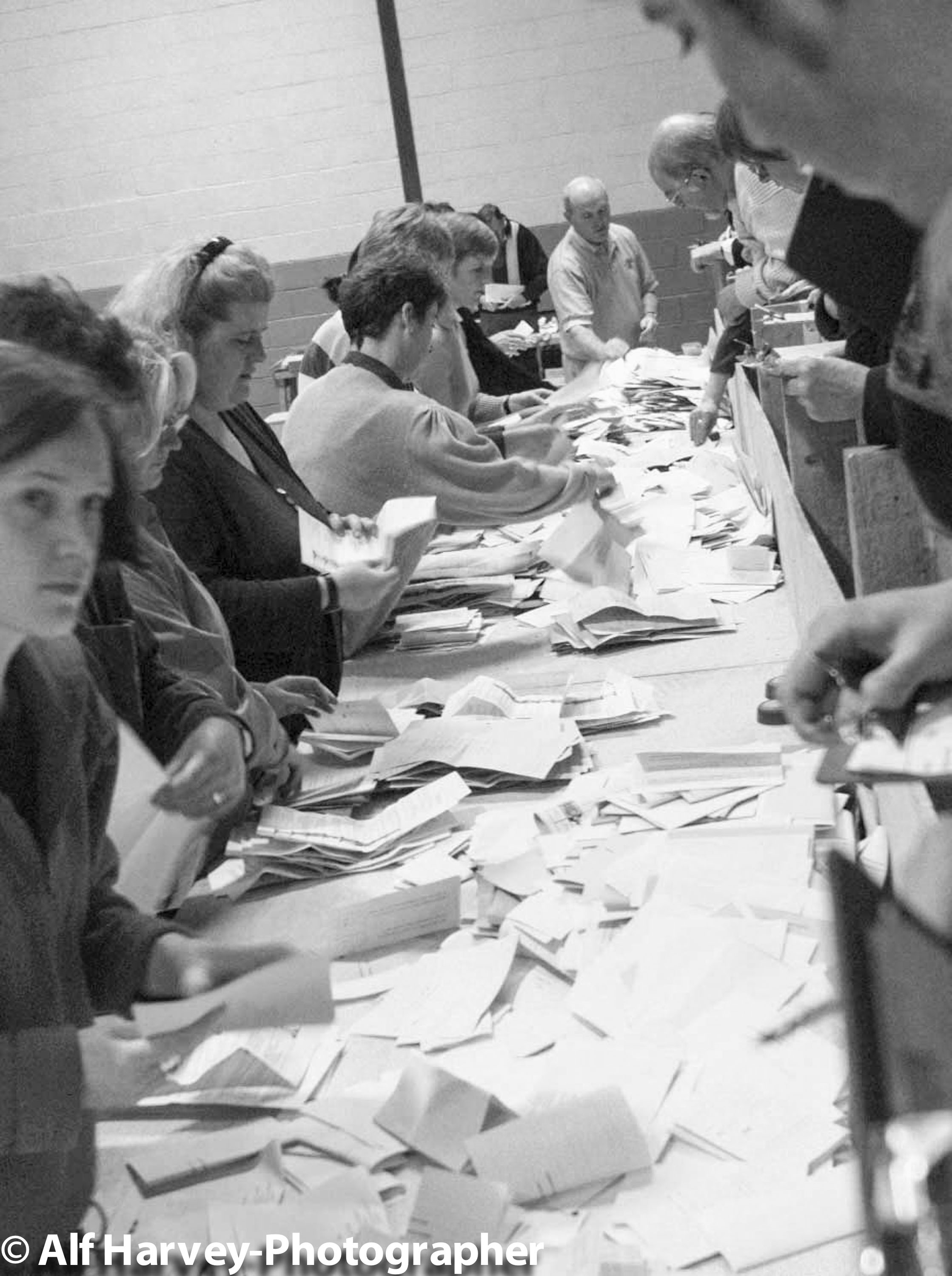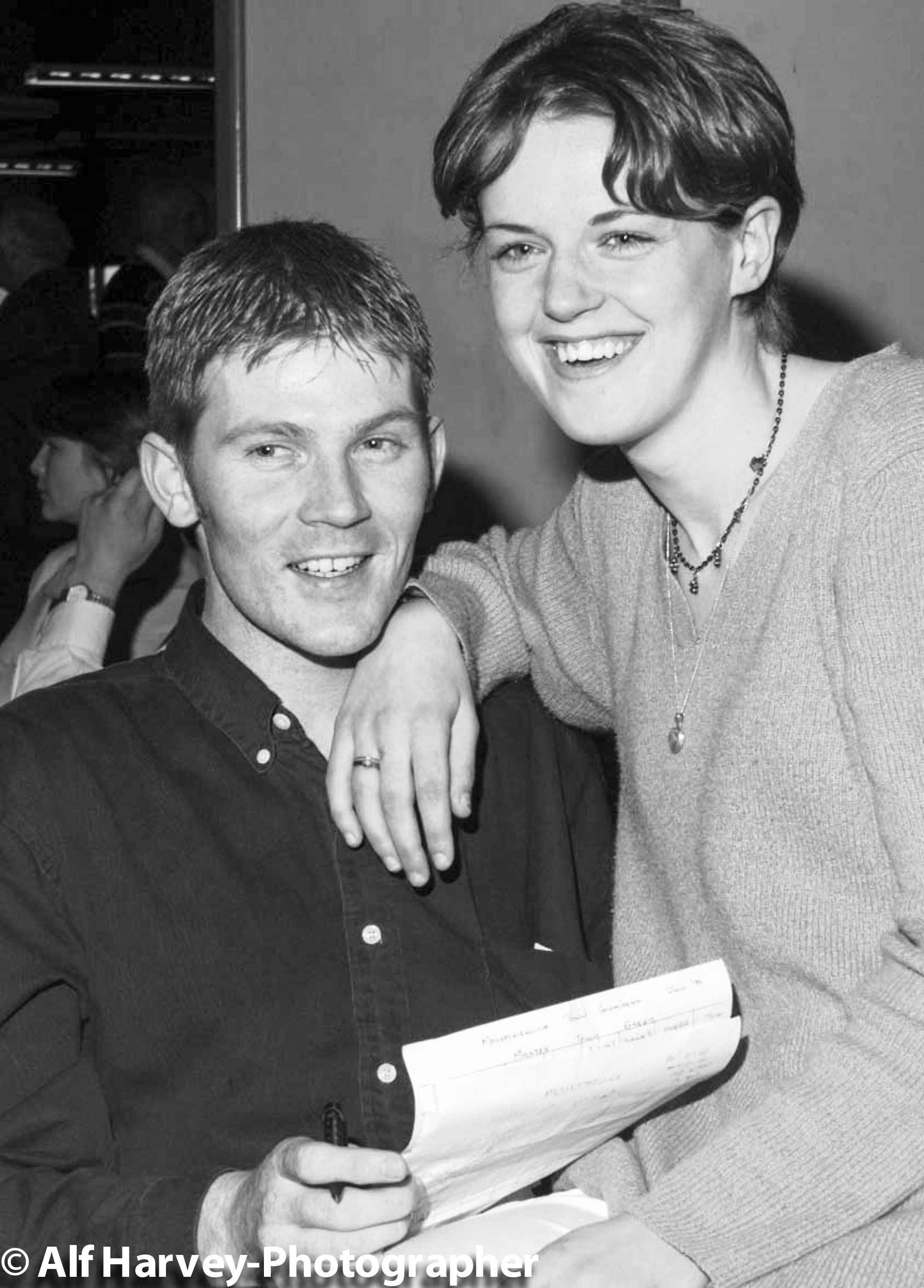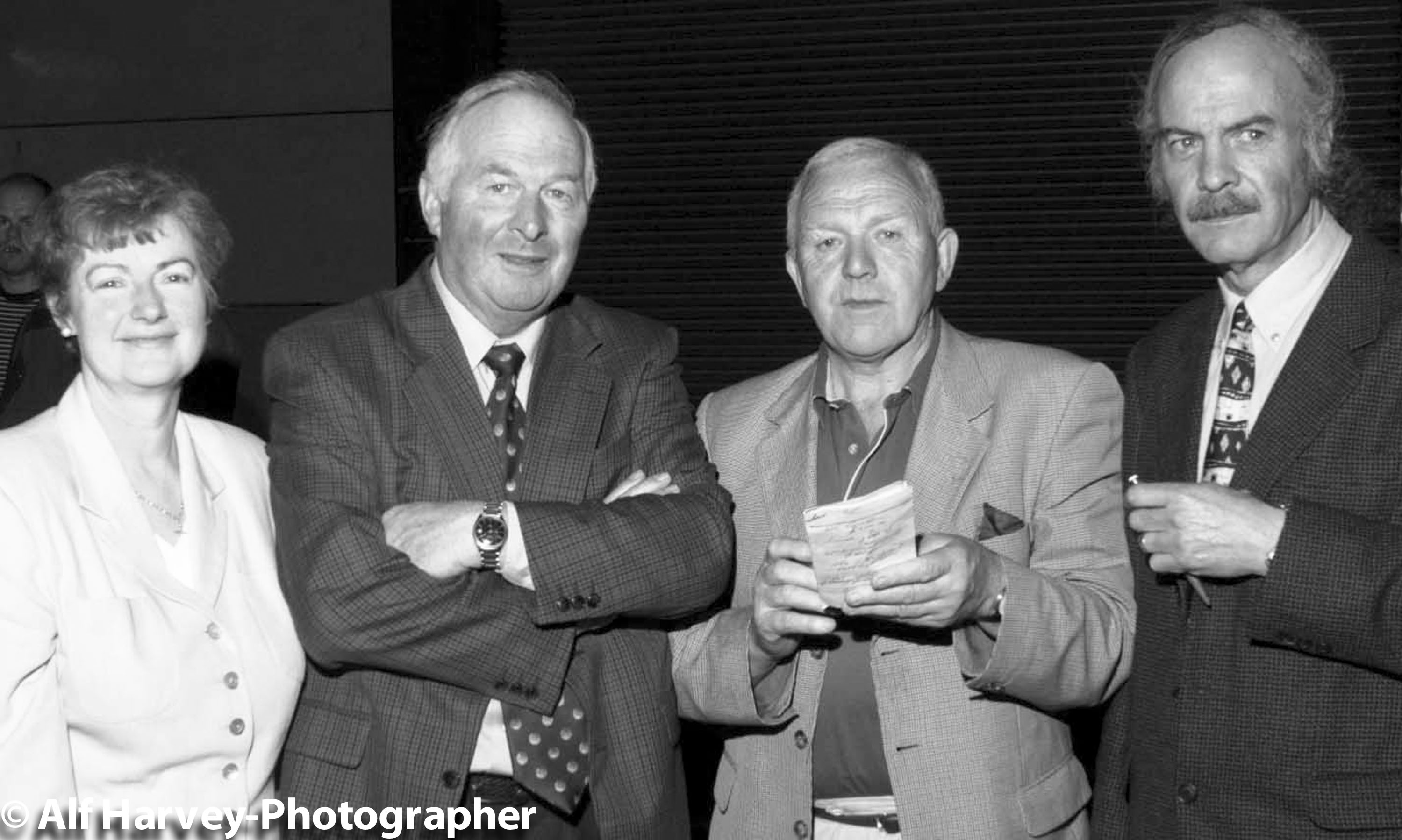 In Mountmellick, Pat Bowe another staunch FG man, who had carried Oliver J Flanagan's coffin in his funeral cortege in 1987, was dropped from their ticket and forced to run independent.
He polled poorly but would later be elected to the Council as a Labour candidate ten years later in 2009, after another close run in 2004.
There were similar shenanigans in Fine Gael in Rathdowney where the party overlooked John King, forcing him too onto the ballot as an independent. He didn't poll well enough to succeed, going out on 616 votes but he subsequently re-joined FG and ran again for them in 2004, unlucky not to make it with a tally of 939.
He did make it on the third attempt in 2009 and is the current Cathaoirleach having being re-elected in 2014 after topping the poll.
There were other personal stories of success and loss. Marty Rohan won his seat back, this time with Ballinakill switched back in to Borris out of Luggacurran. Micky Costello came through for FF in Port' but at the expense of Theresa Mulhare from The Heath.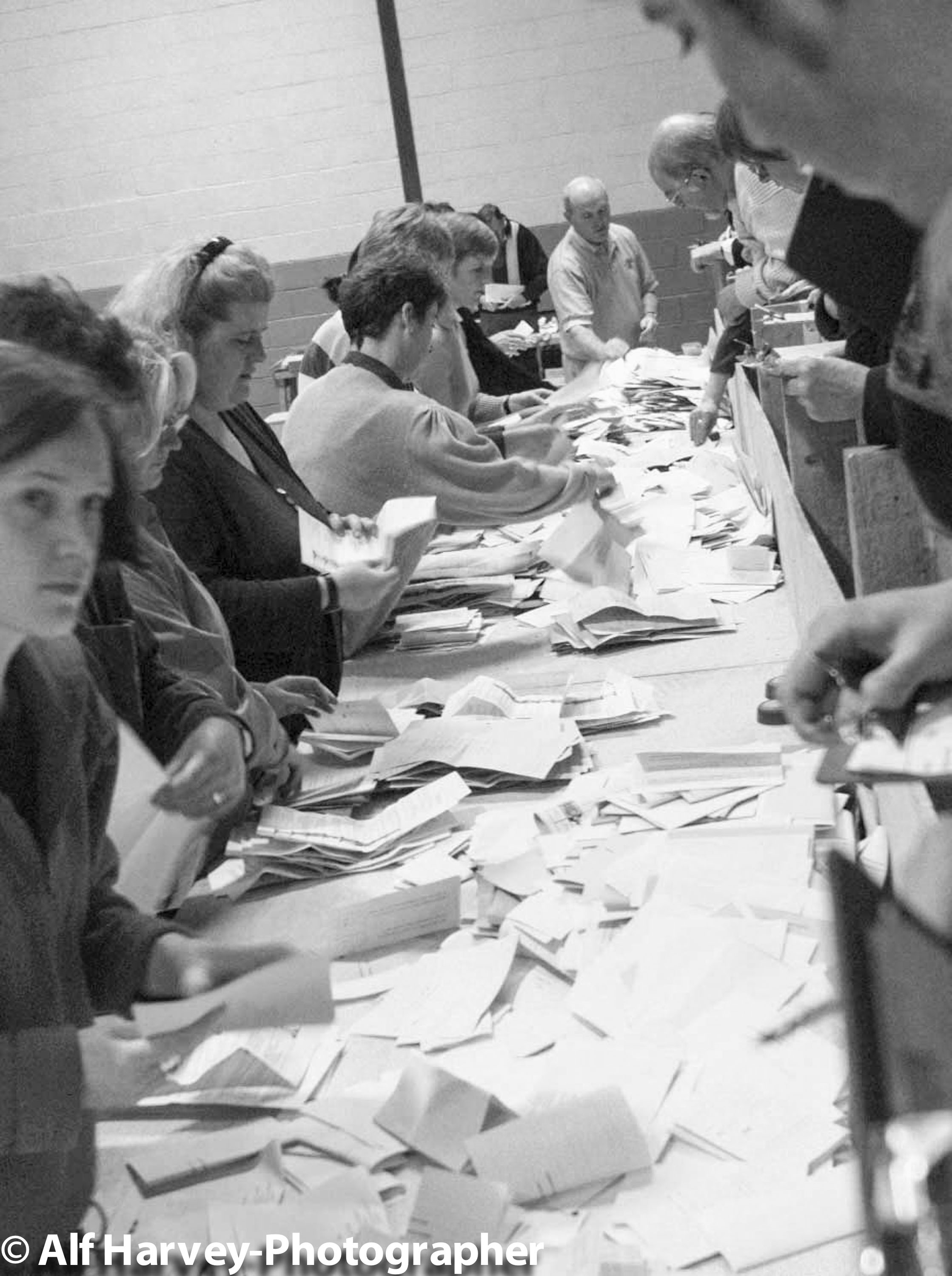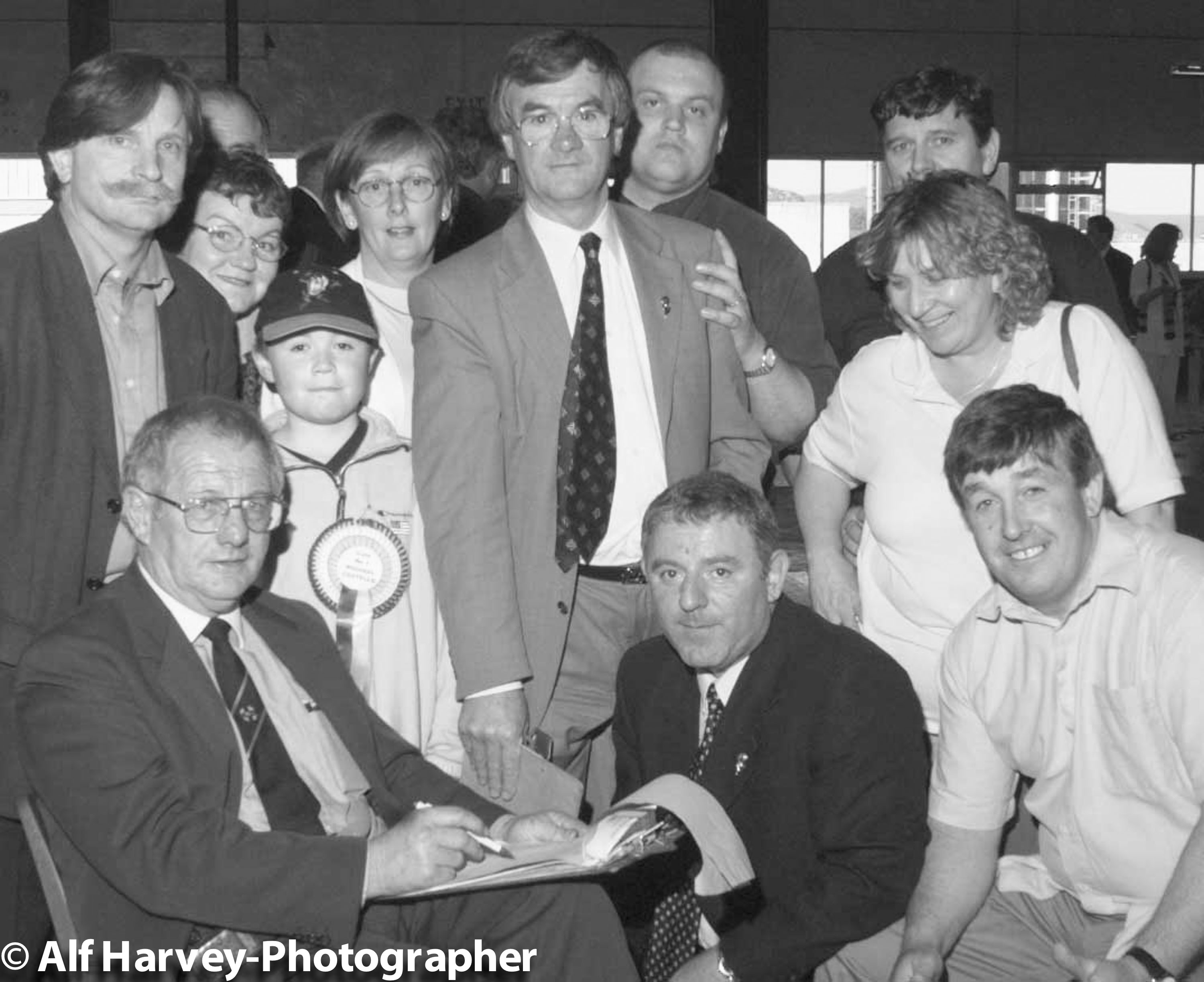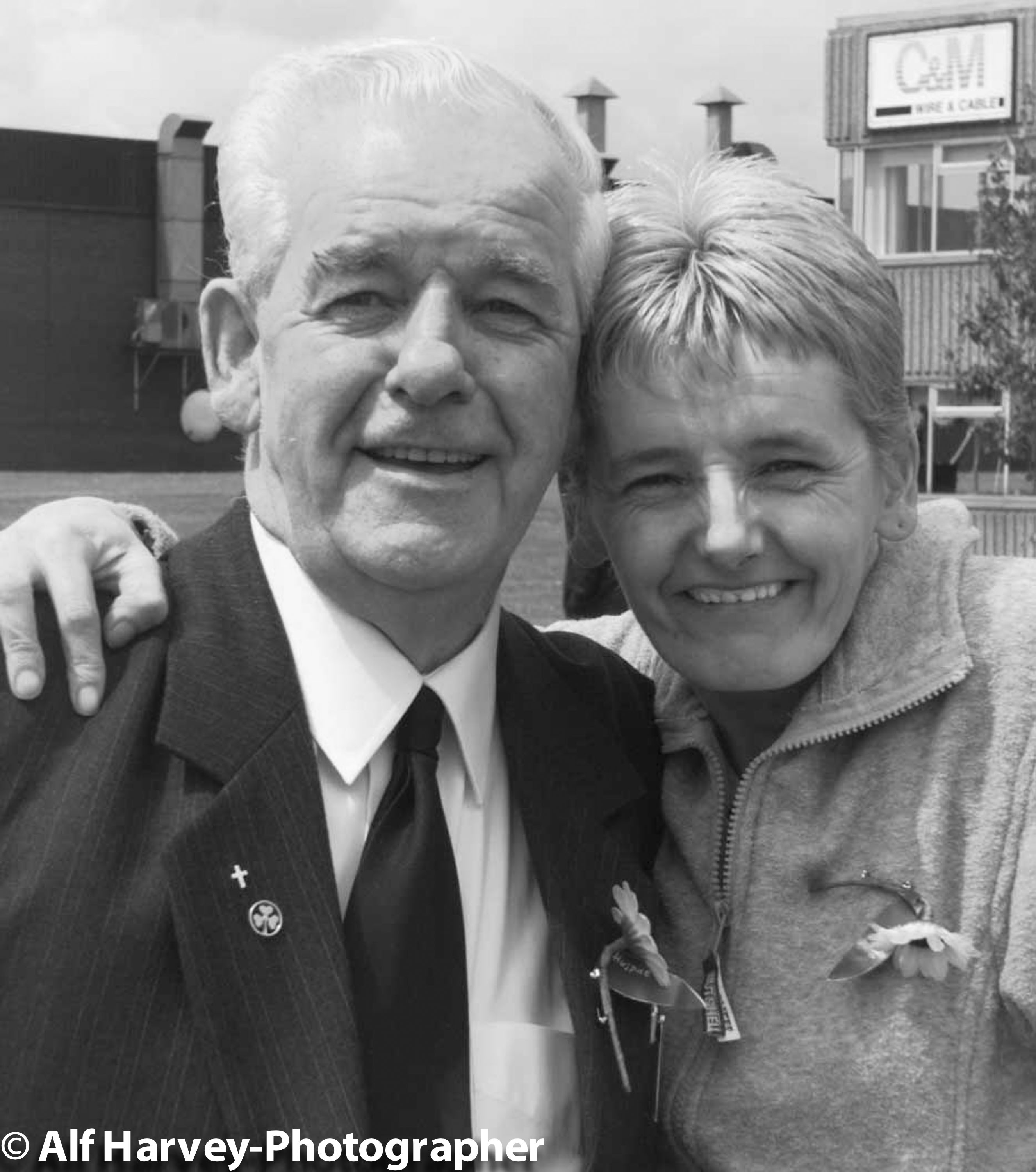 James Daly and Mary Wheatley were both re-elected in the Luggacurran where the colourful personality Micky Rice came on to the Council for the first time, finishing ahead of Timahoe's Dick Miller.
However, in terms of drama all of these faded in to the penny ha'penny place in terms of the battle that was to unfold in the Borris-in-Ossory electoral area.
The longest day as the Borris-in-Ossory result ends up in court
At first glance Borris-in-Ossory electoral area was pretty much running to the pattern in 1999. Fianna Fáil took the first three seats with Kieran Phelan topping the poll followed by Deputy Seán Fleming and John Joe Fennelly.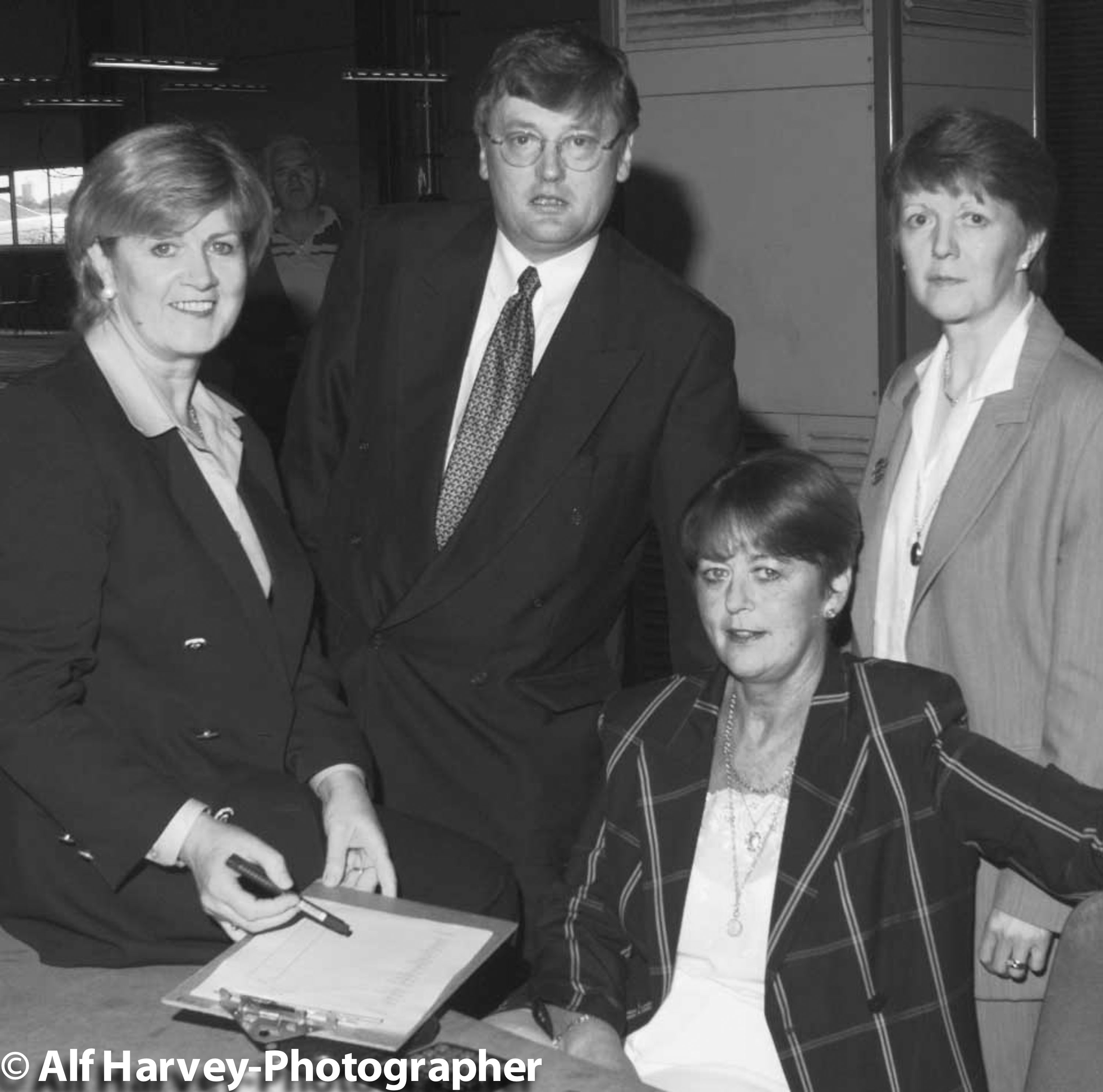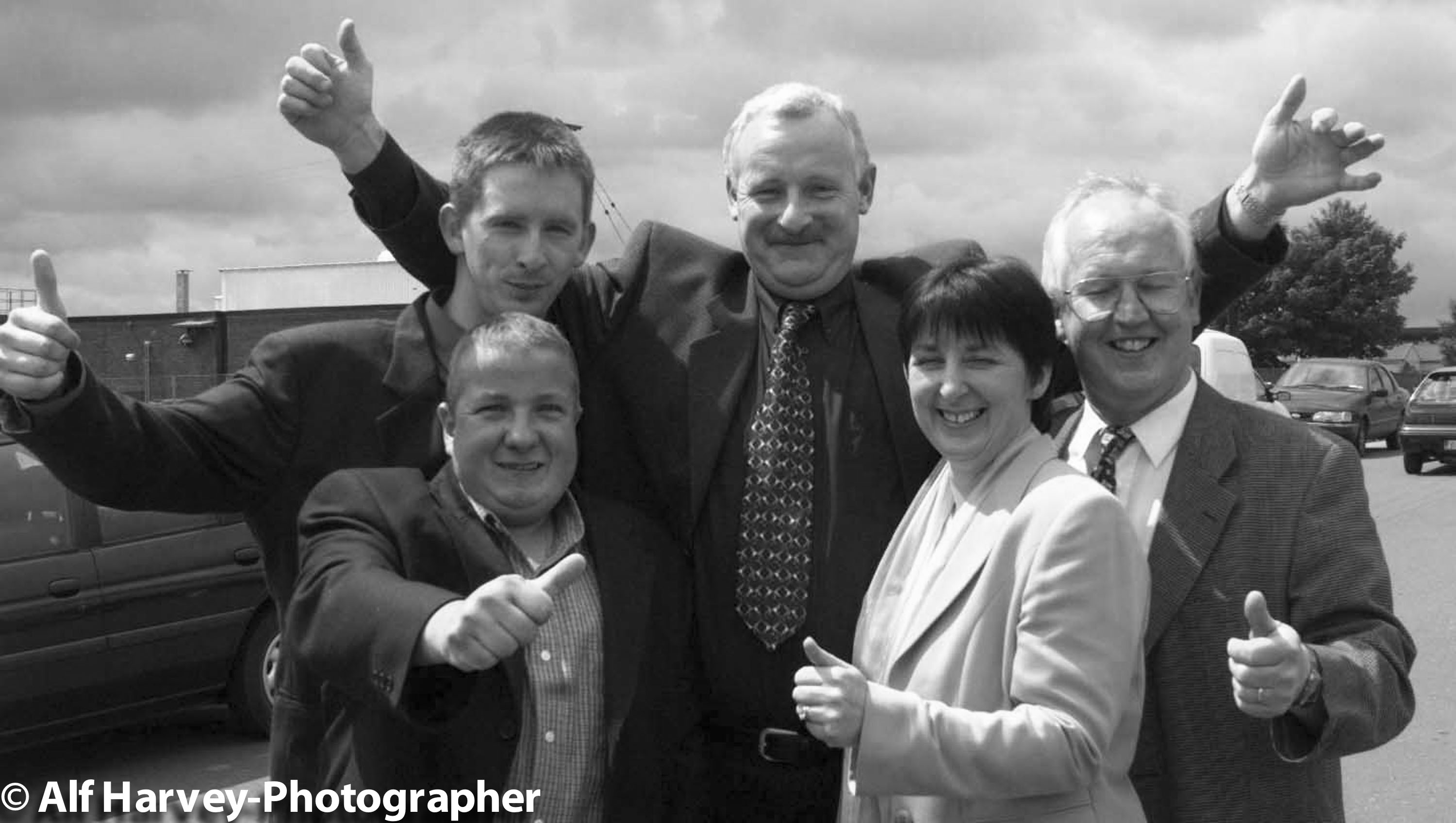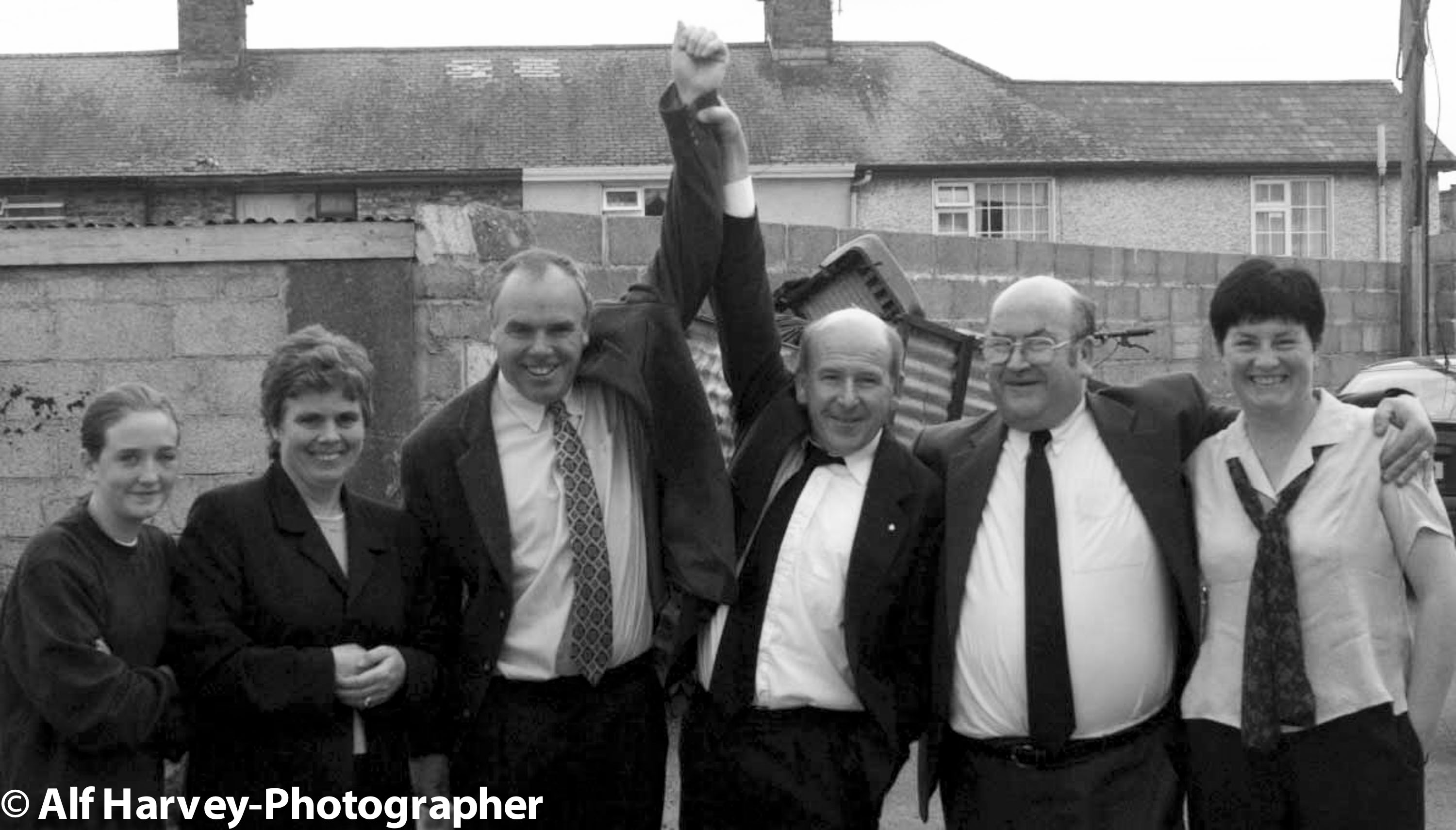 Marty Rohan from Ballinakill made his Council comeback and took their fourth seat.
Mick Lalor and Marty Phelan were both re-elected for FG.
On the face of it, it appeared that Labour's Larry Kavanagh would hold on to retain his seat and be returned out of Mountrath, to take the last of the seven seats in the Borris electoral ward.
John Bonham from Abbeyleix had different ideas on his first outing.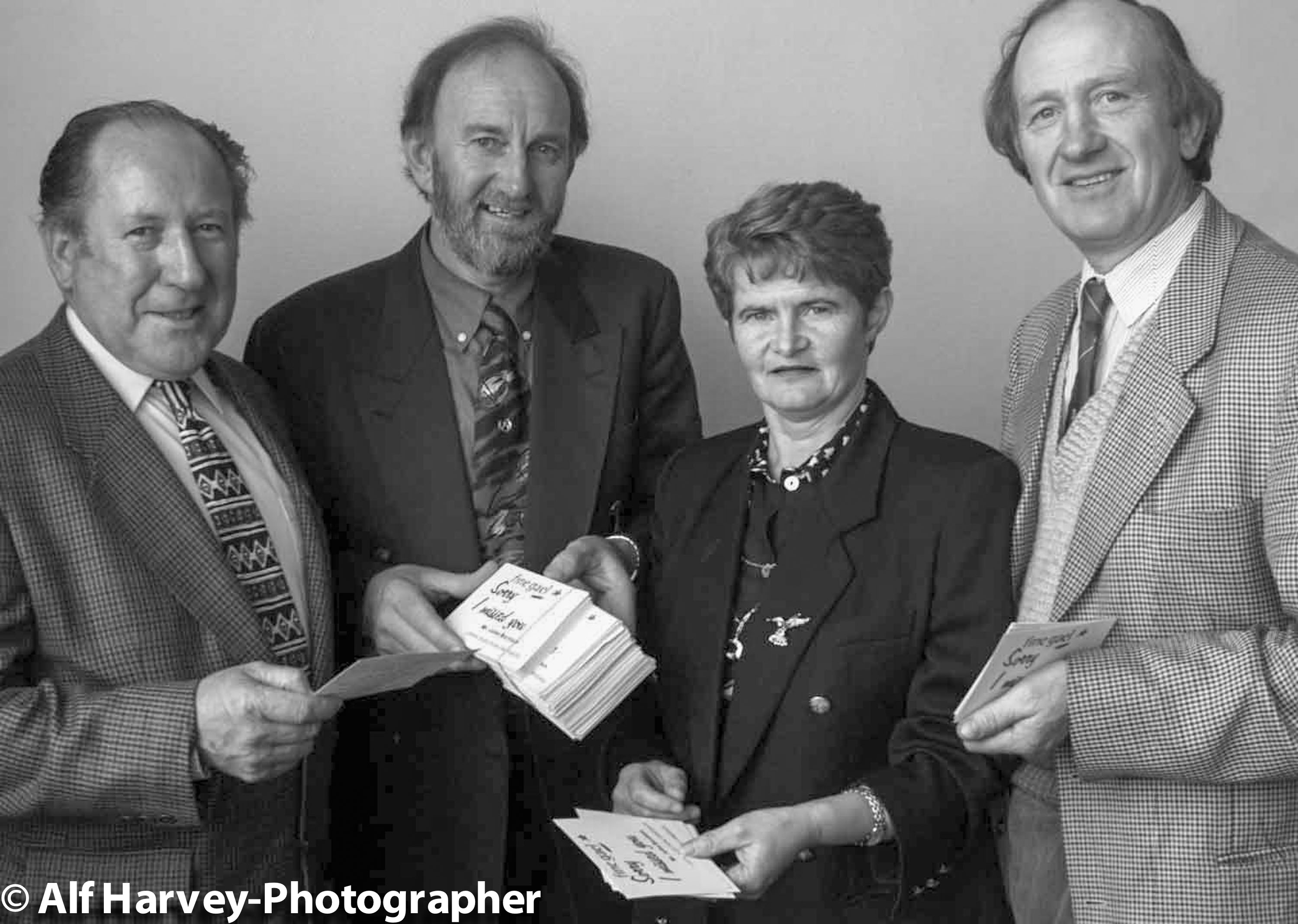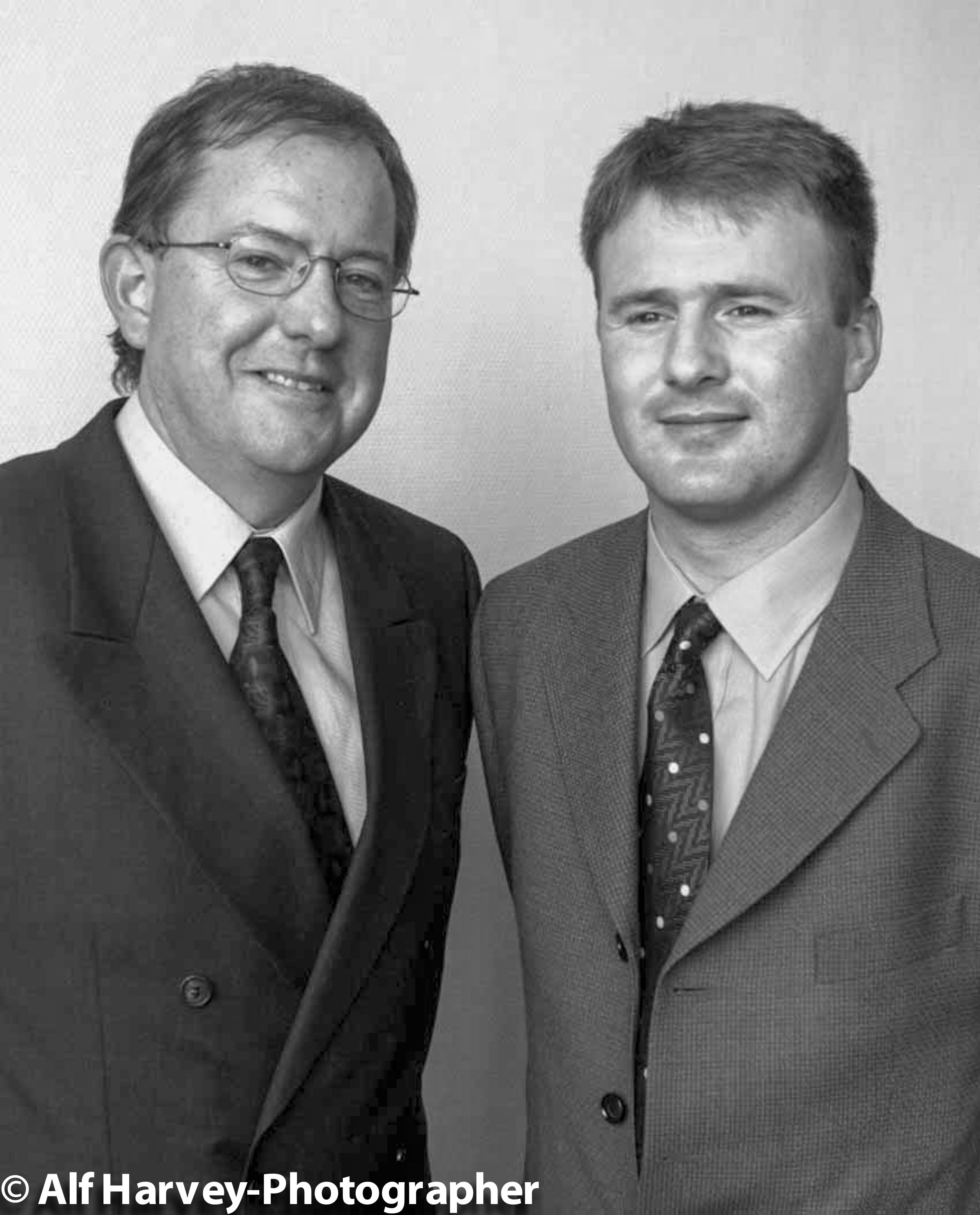 In sporting parlance, this was the contest that no one deserved to lose. But in politics there are no draws, there always has to be a winner and a loser.
The drama which was to unfold at the four-day marathon count in Portlaoise and later to go to extra-time in the courts after count and recount is unprecedented.
In some instances the challenge to the result and the scrutinising of the votes took the candidates, their supporters, staff, assembled media and legal advisors into the early hours of the morning up to 4am, before adjourning to resume once more at 10am.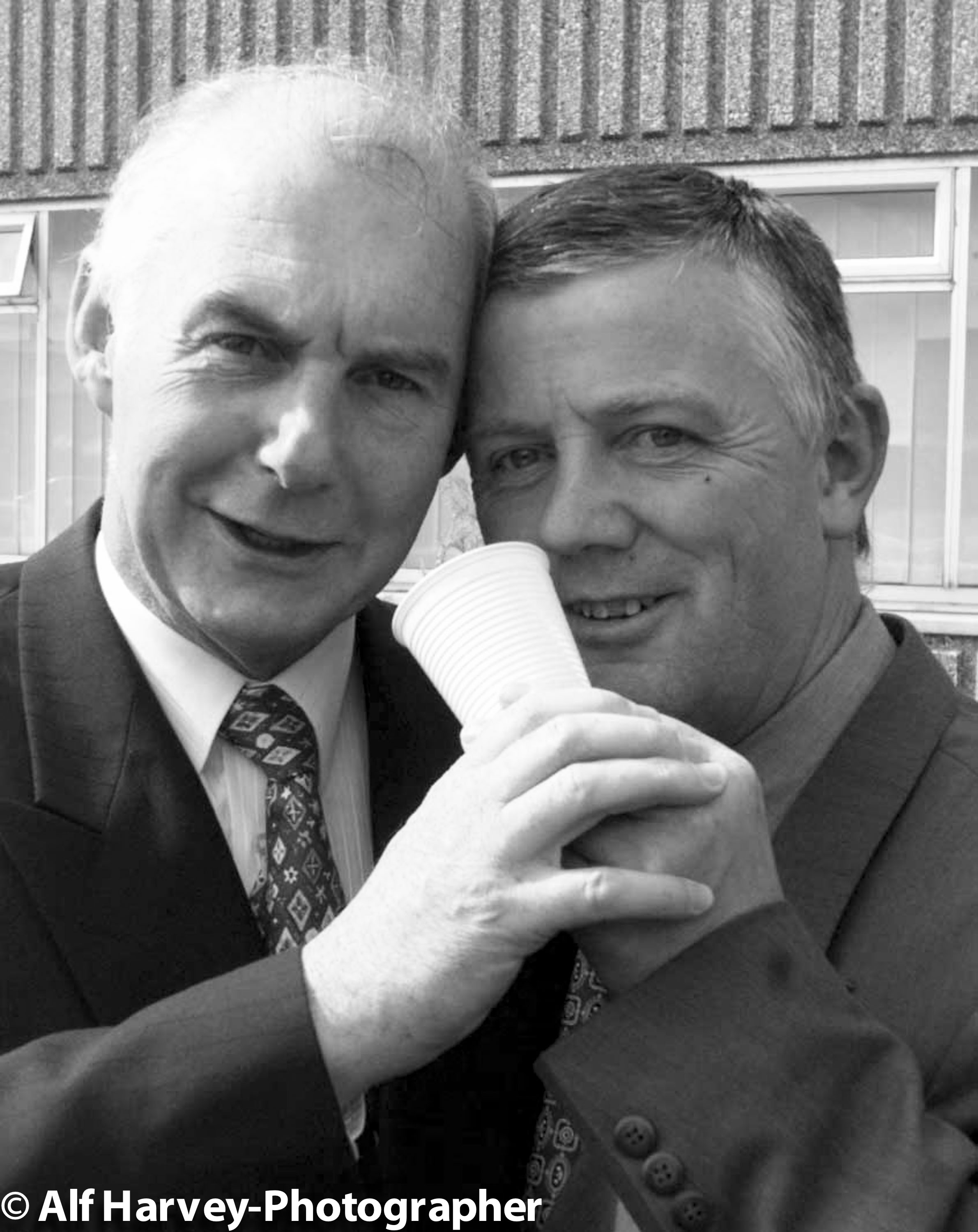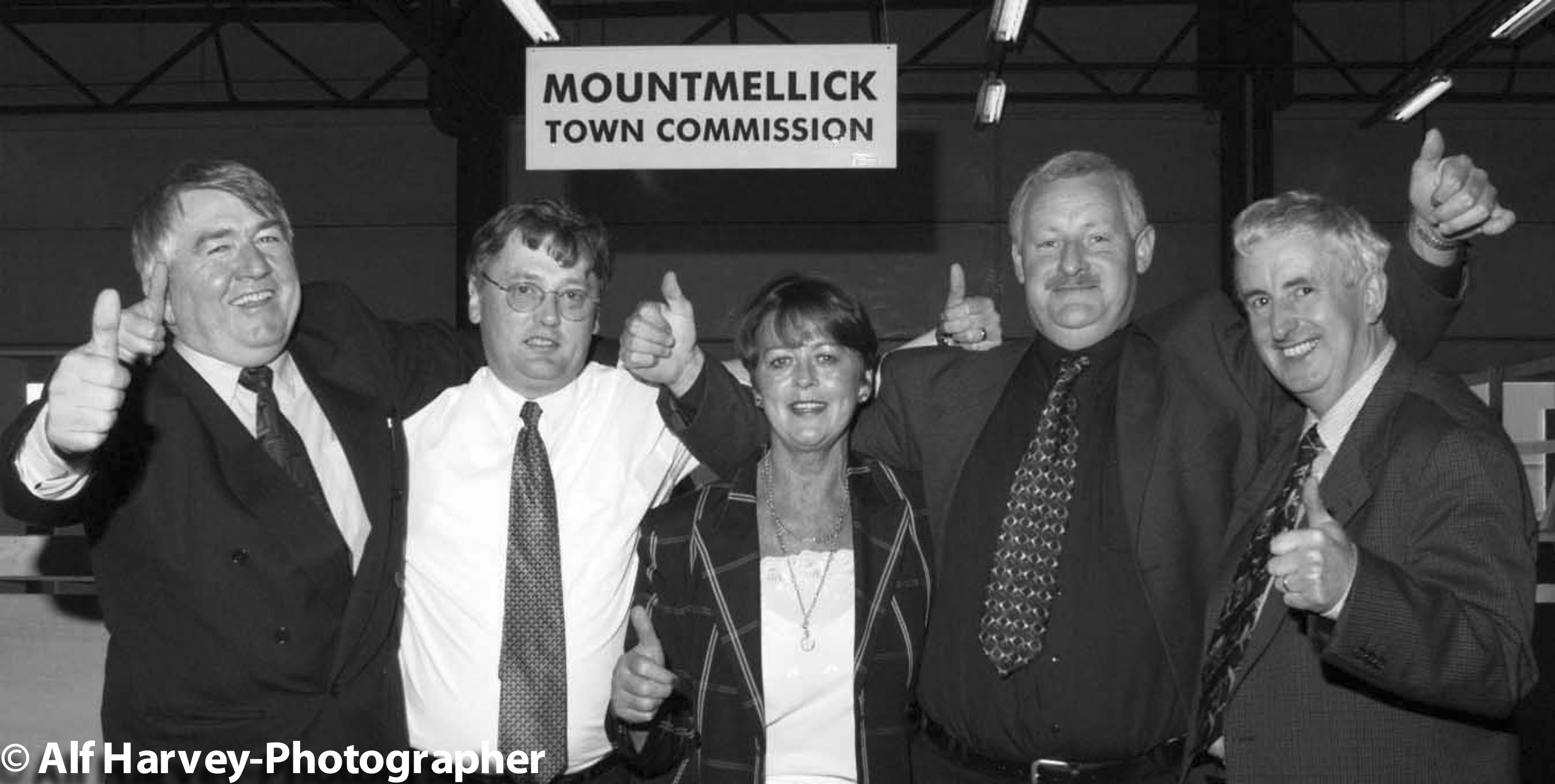 This saga proved in the full public glare the value of every single vote and preference as each ballot was forensically examined and ultimately disputed, right down to the last contested ballot and every single spoiled vote.
This was the vagaries and intricacies of the proportional representation system (PR) in all its complexity as only a small few really understand.
The referee, the man-in-the-middle, the Returning Officer was Laois County Council's Louis Brennan, who came through the intense and stressful count and test of his knowledge and authority with flying colours.
He wrote a book about it – 'Count, Recount and Petition' published by the Institute of Public Administration, for those political anoraks keen to soak up every single detail and nuance of the proper application of the woefully complex PR process. (For reference the ISBN of the publication is 1 902448 33 2).
In his book which gives chapter and verse of all the drama and the inside details of what unfolded, the County Secretary, Louis Brennan is fulsome in his praise of his staff at the count in 1999 including Peter Scully, Carmel McNicholl, Gerry Murphy, Declan Byrne and Rebecca Gillespie and deservedly so.
Both the sitting councillor Larry Kavanagh and the newcomer John Bonham tied on an equal number of votes, 795 on the 9th count. Bonham had started out with 648 and Kavanagh with 599 first preferences.
This would ultimately prove significant and decisive as in the event of a dead heat, an equality of votes on the final count, the Returning Officer reverts back to the first count and who got the most first preferences to determine the outcome and allocation of the seat. Bonham was 69 votes ahead of Kavanagh on the first count. This process and determination is set out on Page 38 of Louis Brennan's book.
There was now nothing to separate them after the transfer of all available votes the determination would move to who had received the most number one votes and this in turn triggered the saga of even the contested and spoiled votes which had previously been adjudicated on being brought back in to play, for more forensic examination right down to the last minutiae to try and determine the clear intention of the voter.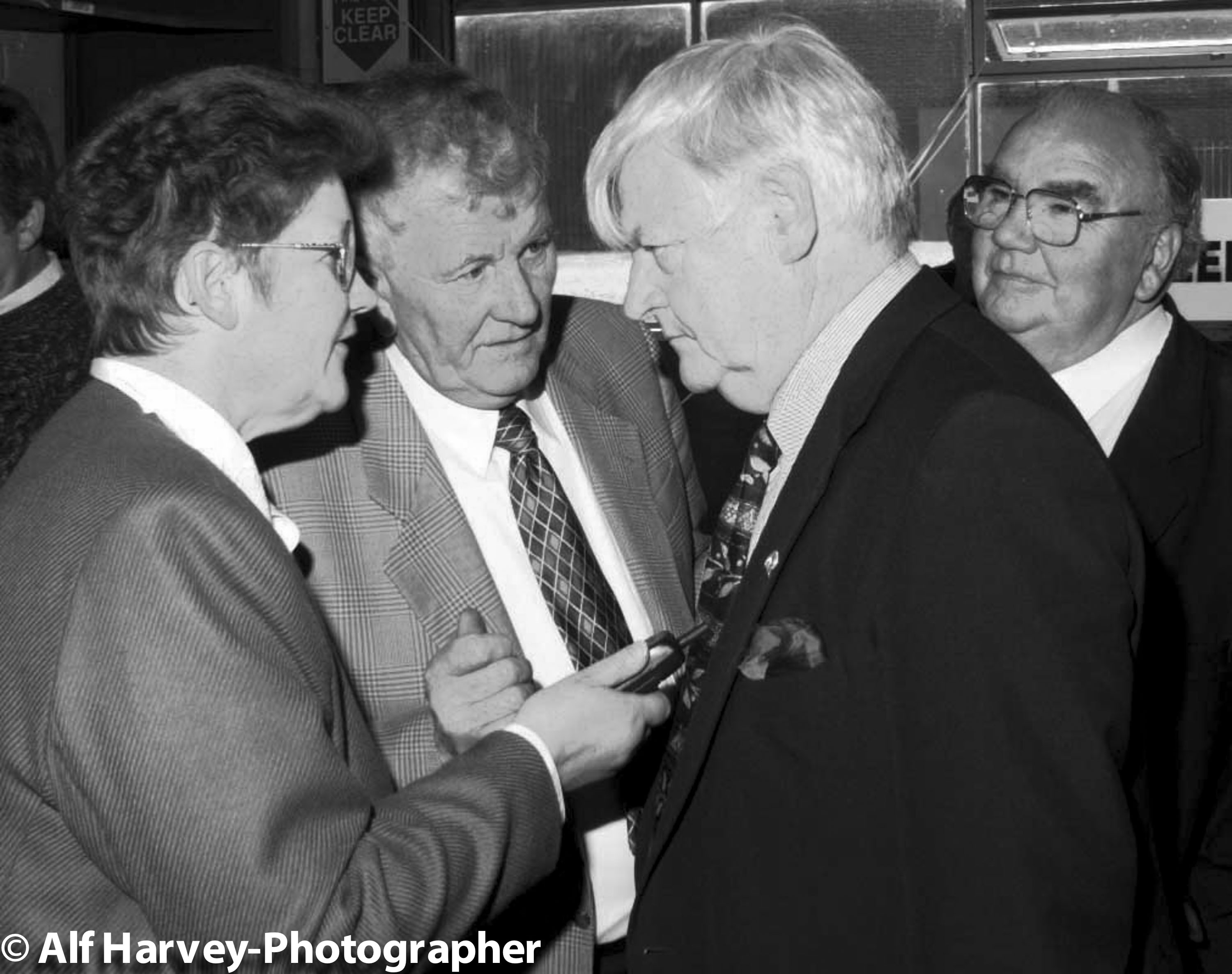 The contest although close had looked done and dusted on the 7th count. This was the distribution of Mick Lalor's 34 surplus. Bonham and Kavanagh shook hands in advance of the count as on the face of it the sitting Labour man would prevail.
Kavanagh stood on 776 votes and Bonham behind on 748 at the end of the 6th count.
The feeling was that geography as much as party loyalties would play a key part in the transfer of Mick Lalor's 34 surplus out of Camross.
The view was the neighbouring Mountrath man would hold his own on home ground.
However, the FG vote held tight with the lion's share of 29 going to Bonham, the remaining five to Kavanagh. It was to prove a game changer leaving Kavanagh only four ahead on 781 to Bonham's 777.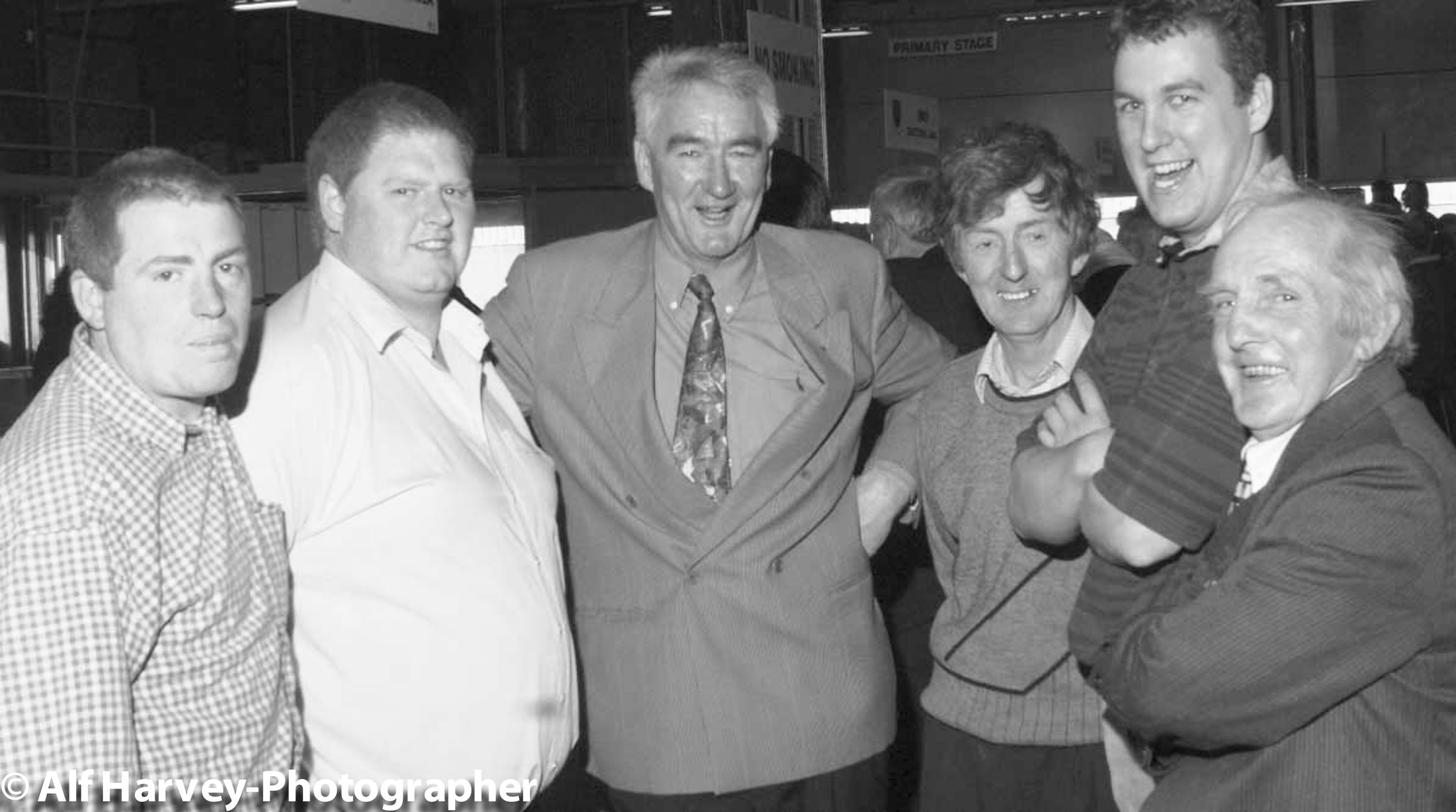 The 8th count was to distribute Marty's Phelan's surplus of 29 and once again each voted counted with 17 going to Bonham and 12 to Kavanagh – there was now only one between them with the Abbeyleix man with his nose in front 794 to 793.
The 9th count was to assign Marty Rohan's surplus of three votes which split 2 and 1, leaving it all square on 795 on the ninth count.
It was wigs on the green, the barristers were called for and the longest day in local government count history commenced. Richard Humphreys BL and Kevin O'Higgins BL lined out for Labour and Fine Gael respectively.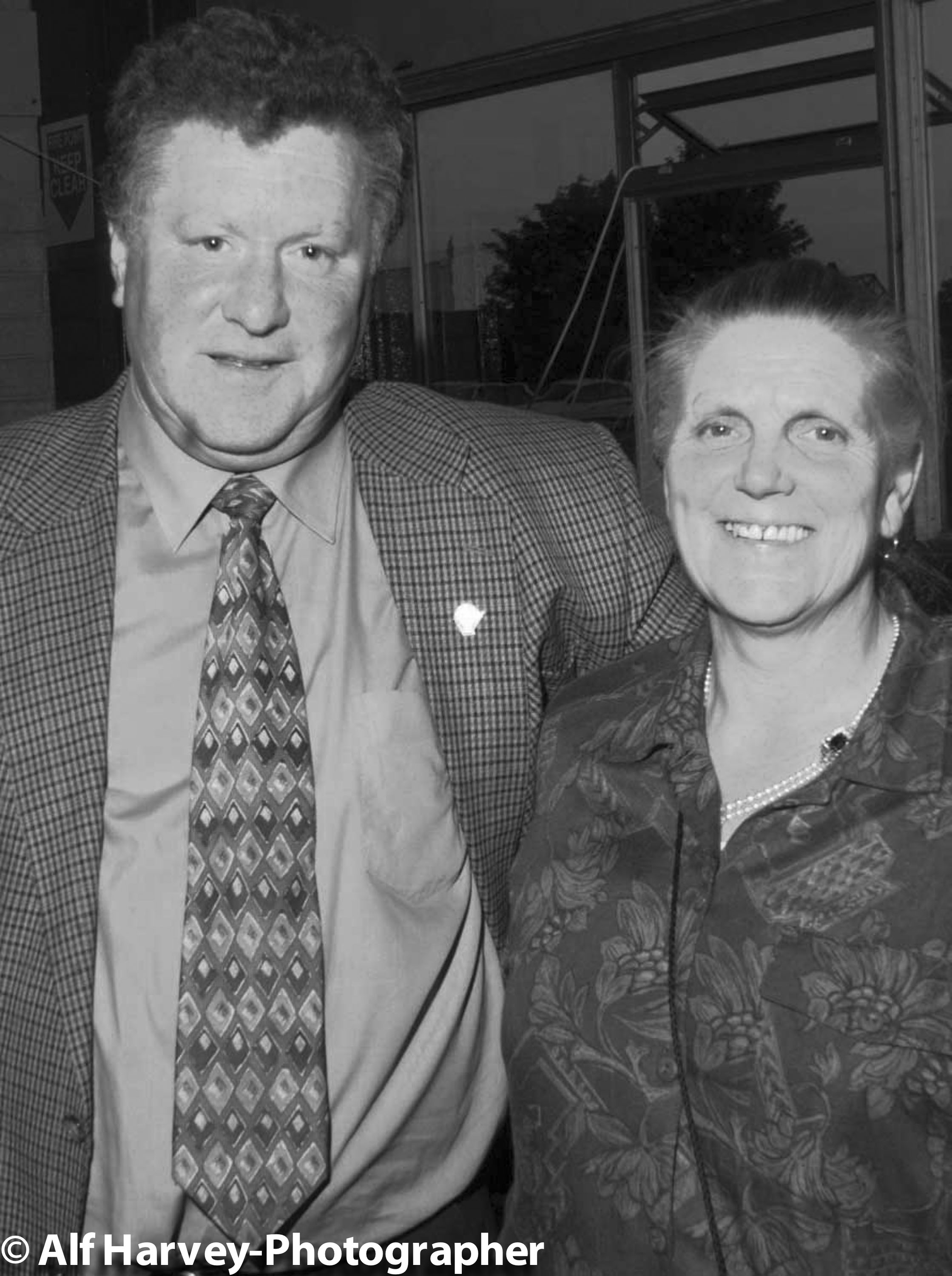 In the heal of the hunt a petition to the Circuit Court before Mr Justice Carroll Moran upheld the determination of the Returning Officer, Louis Brennan and John Bonham's election was confirmed.
It was the first of three successful terms over 15 years for John Bonham, including a stint in the chair in 2011.
Larry Kavanagh to his credit remained friends with John Bonham and came back to be re-elected to the Council the next time in 2004, the Labour man going on to serve his term as chairman in 2005.
Neither man, or Louis Brennan and his staff would ever forget the longest day and the longest count in local government history 20 years ago in 1999 and everyone will be hoping that nothing like it reoccurs in 2019.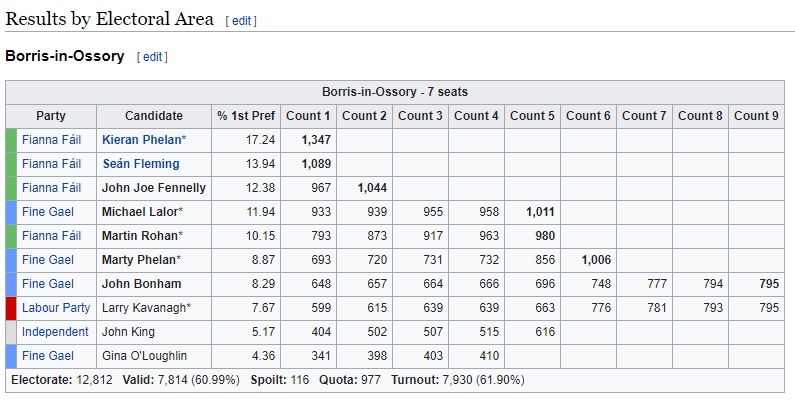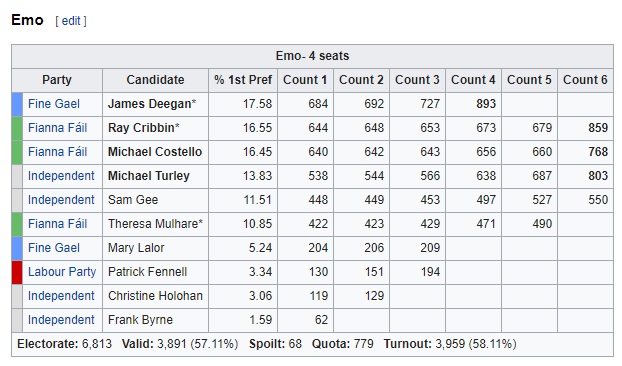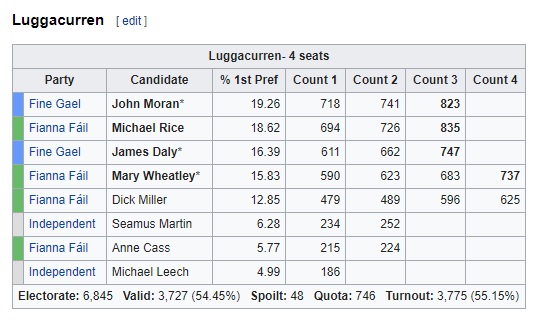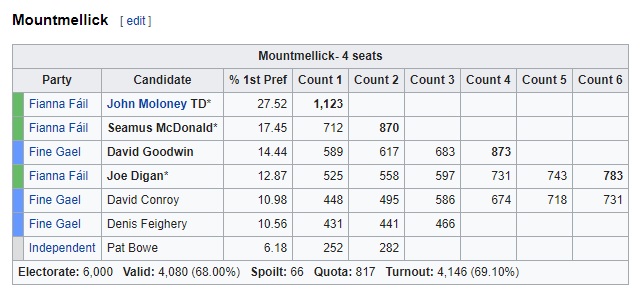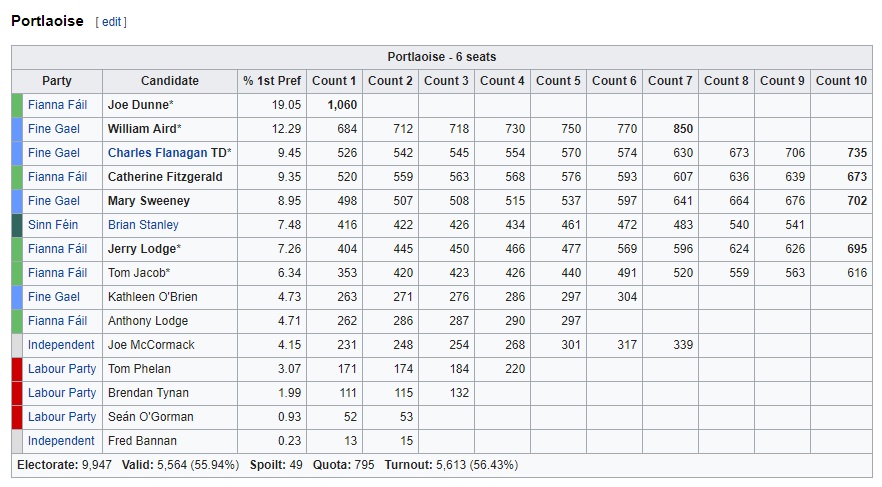 SEE ALSO – 1985 Election Memories: Fianna Fáil landslide, first woman selected, some big casualties and losing out by just four votes
SEE ALSO – 2004 Election Memories: No TDs, some PDs, a Sinn Féin breakthrough and a split in FF
SEE ALSO – 2014 Election Memories: Carnage before the off, FF and FG power sharing, a Sinn Féin gain and the dreaded water charges