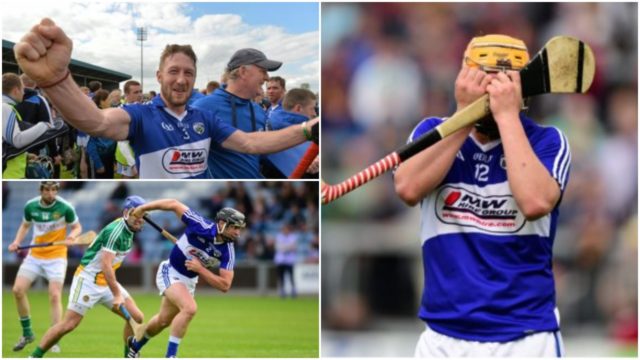 Laois 0-29 Offaly 0-21
2015 Leinster hurling championship
Ahead of the Laois senior hurlers opening Joe McDonagh Cup clash against neighbours Offaly, we looked back to the first time Laois managed to defeat The Faithful in the Leinster championship since 1972 – when they managed a eight point victory at O'Moore Park in June 2015.
Only four of that starting Laois team remain on the panel today – with Matthew Whelan, Paddy Purcell, Cha Dwyer and Stephen Maher all named in the starting 15 on that faithful day.
Two more current Laois panelists – PJ Scully and Ben Conroy – were introduced during the game and Laois came back from a four point arrears after 24 minutes to finish eight points ahead.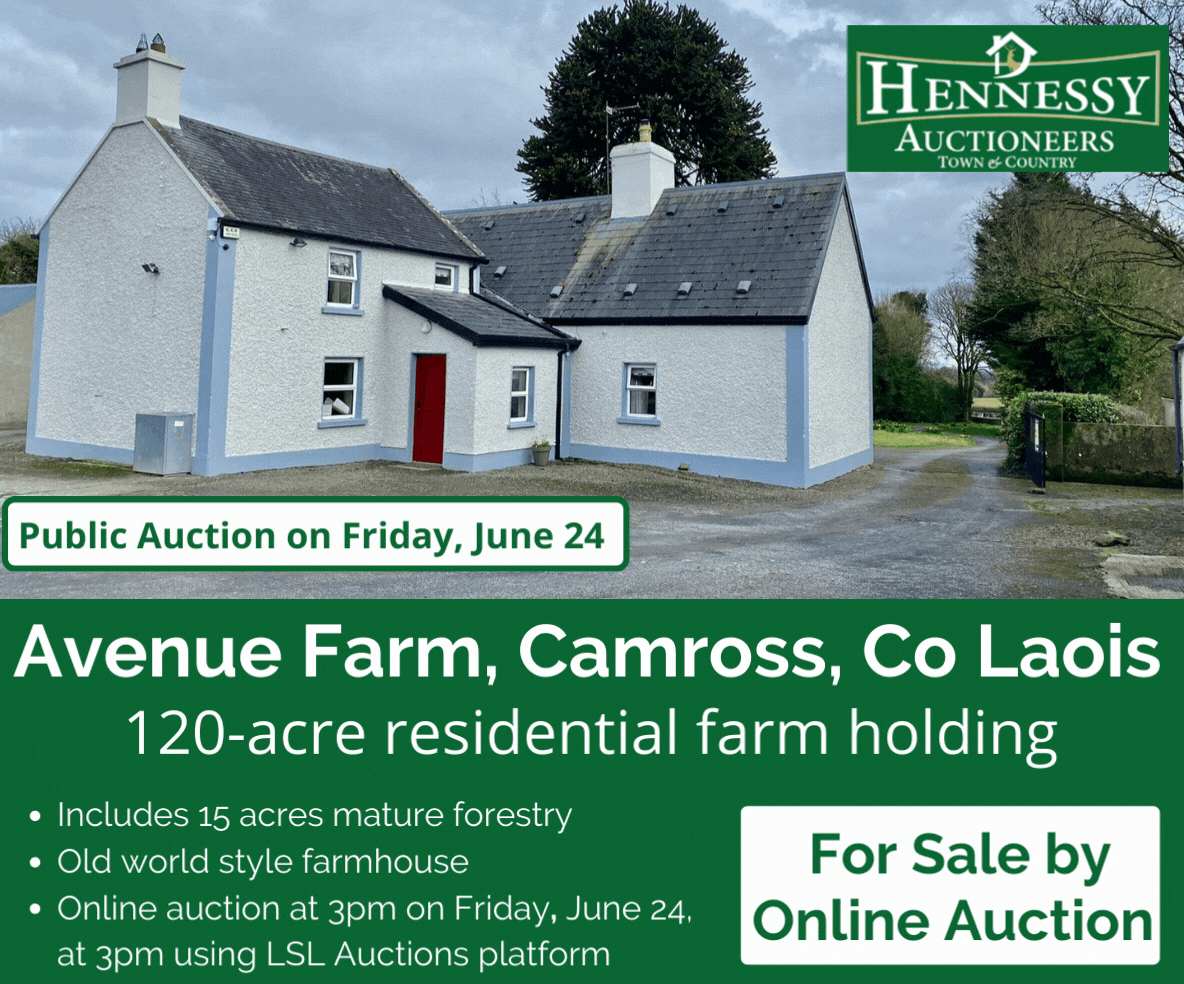 Zane Keenan proved to be the main man for Cheddar Plunkett's side that day – slotting over 11 points, eight from placed balls, to help his side take a lead they wouldn't relinquish.
Despite hitting 16 wides, there were impressive shots from play which raised the white flag, including seven from Willie Hyland and five from Cha Dwyer.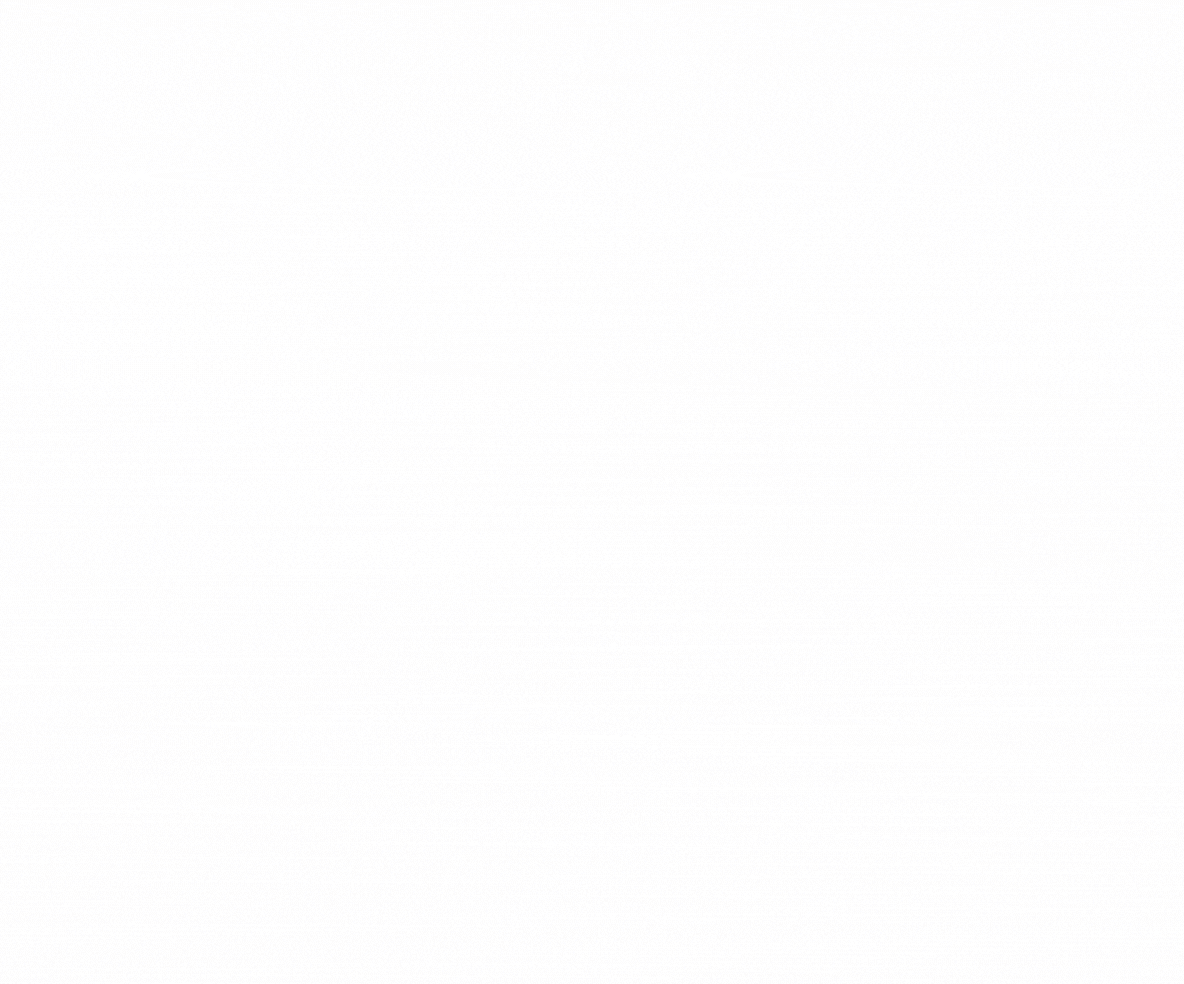 Shane Dooley, who is still a key part of the 2019 Offaly setup, kept his side in touch with 10 points but Laois had that extra edge following the first quarter.
Clough-Ballacolla man Willie Hyland got Laois off the mark his first point from play after three minutes, before Dooley equalised.
In the opening 11 minutes, both sides went level on three occasions.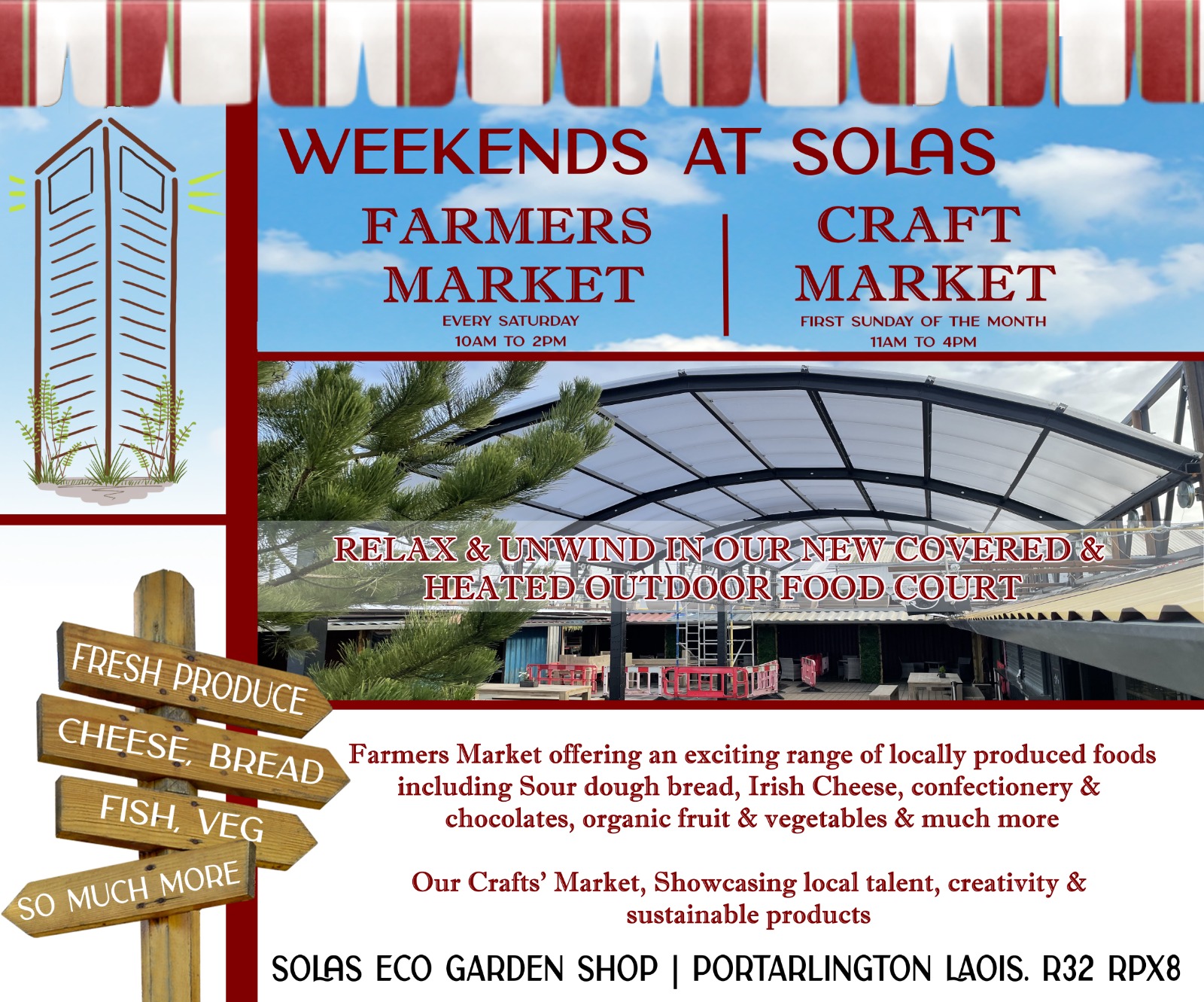 Offaly began to pull away through scores from Dooley and Brian Carroll. and went 0-6 to 0-3 ahead after 15 minutes,
They increased this difference to one as the sides went 0-10 to 0-6 after 24 minutes.
However the O'Moore men stood up to their visitors and hosts launched a striking comeback to completely flip this game around.
Keenan poised himself with four points, while Dwyer cut the deficit to a single point in the 29 minute.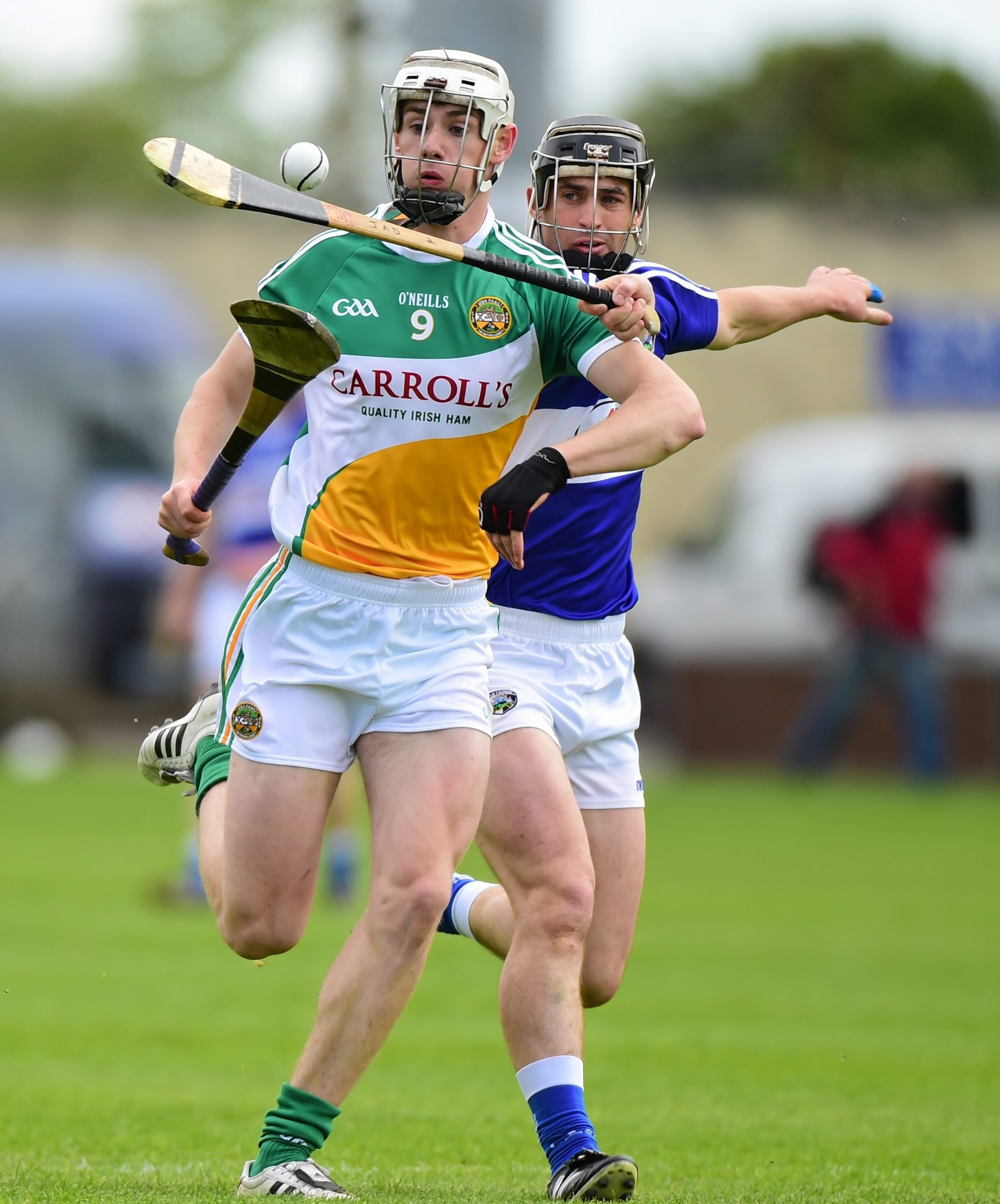 Keenan, Hyland and Dwyer were all on target as Laois took hold of the game as Laois went in four points up – 0-14 to 0-10 – at the break.
Dooley cut Laois's lead to three with his sixth score of the game 90 seconds after the restart.
Despite this, Offaly would fail to register on the scoreboard until the 39th minute – while Laois added three points from Purcell, Keenan and Dwyer within this period.
Offaly responded and the neighbouring counties traded points on four occasions between the 42nd and 49th minutes.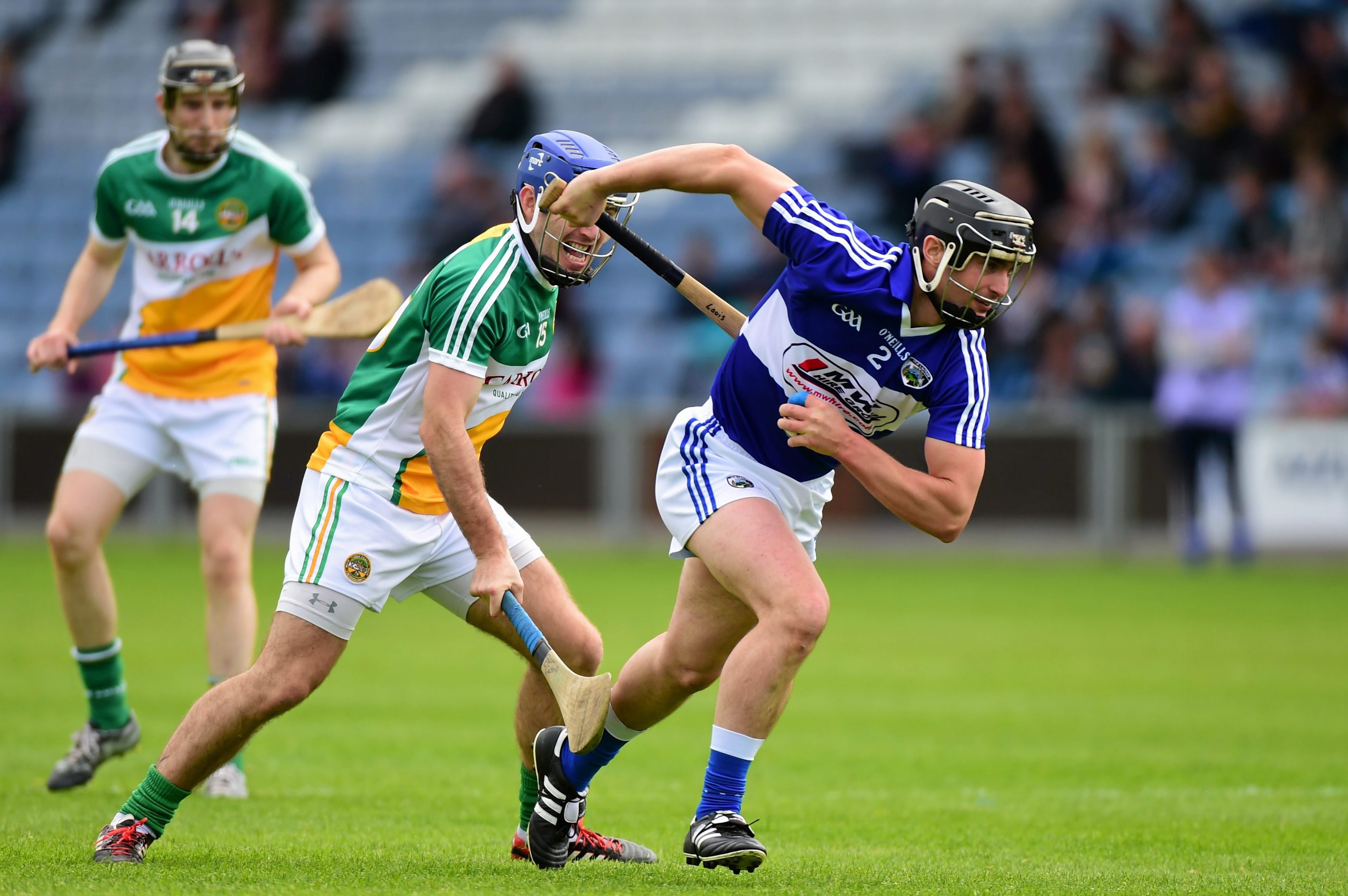 Following this, Hyland and Palmer helped Laois move 0-23 to 0-16 in front.
Referee James Owens awarded Offaly a controversial penalty, after Cahir Healy was thought to have committed a foul inside the box. However after consulting with his umpires, the Wexford man reversed his decision and instead threw in the ball.
This was a saving grace for Laois but they still continued to look the better team. They eventually outscored the Offaly after 43 years to make their way to the Leinster semi-final against Galway on June 20, 2015.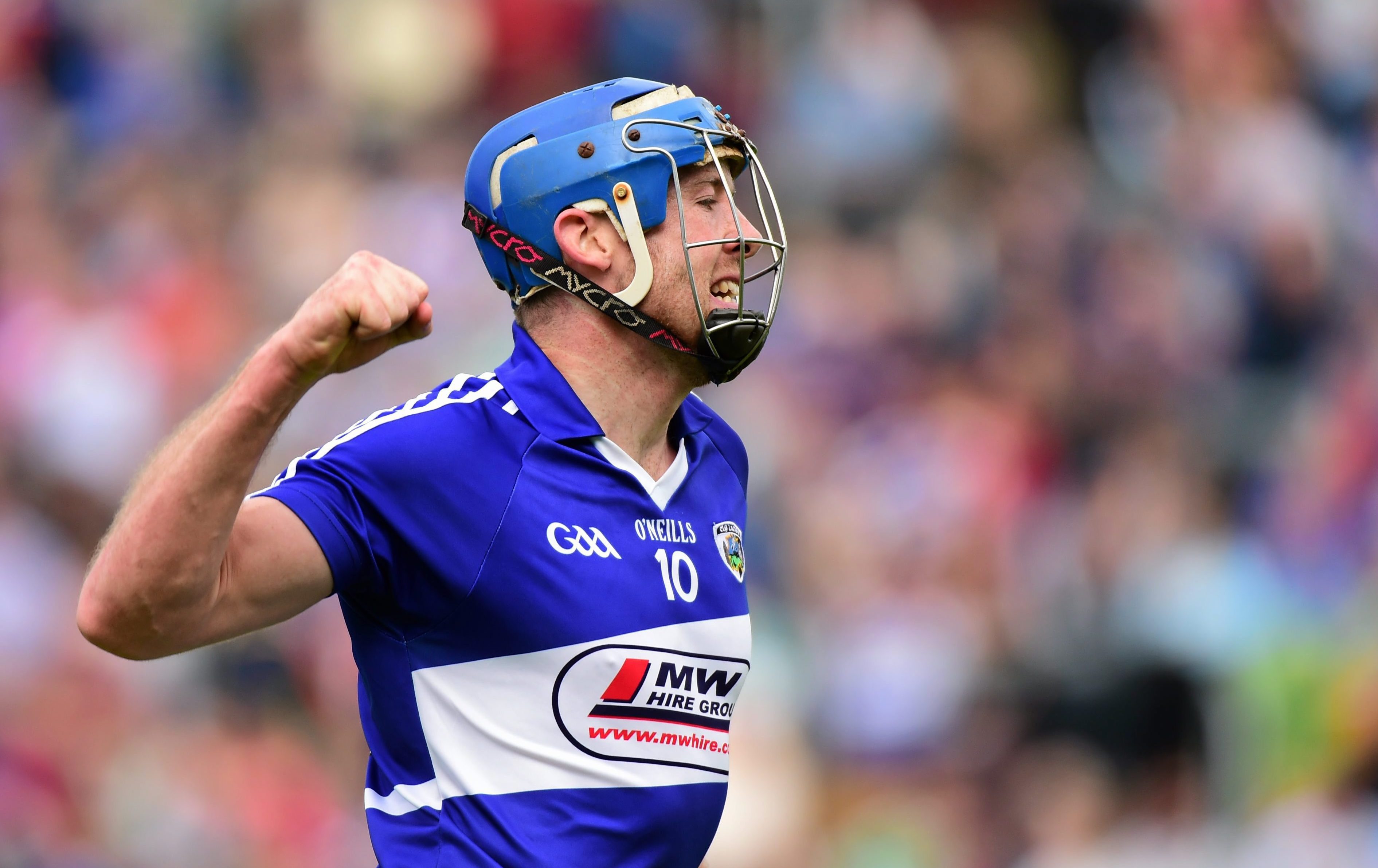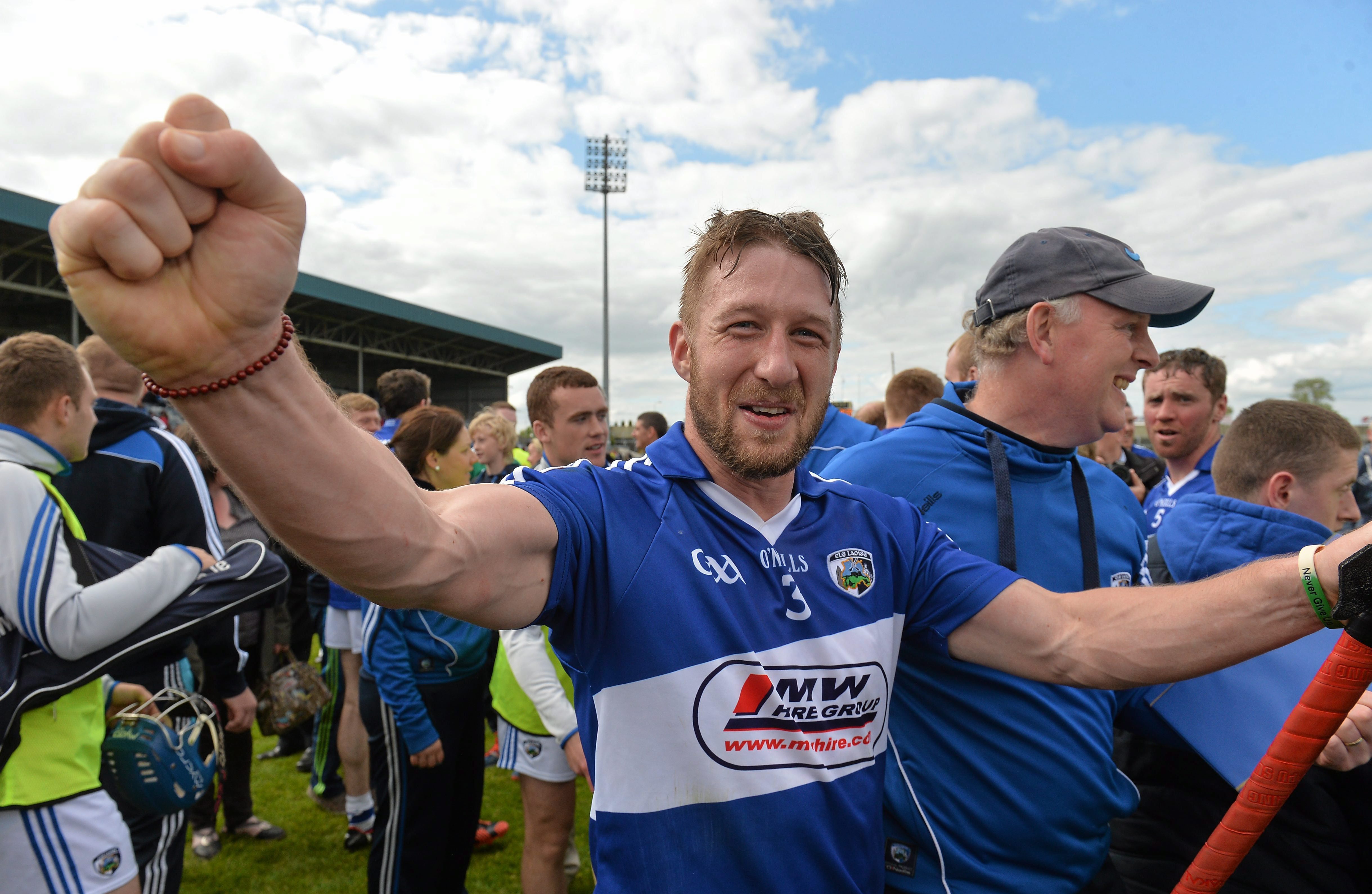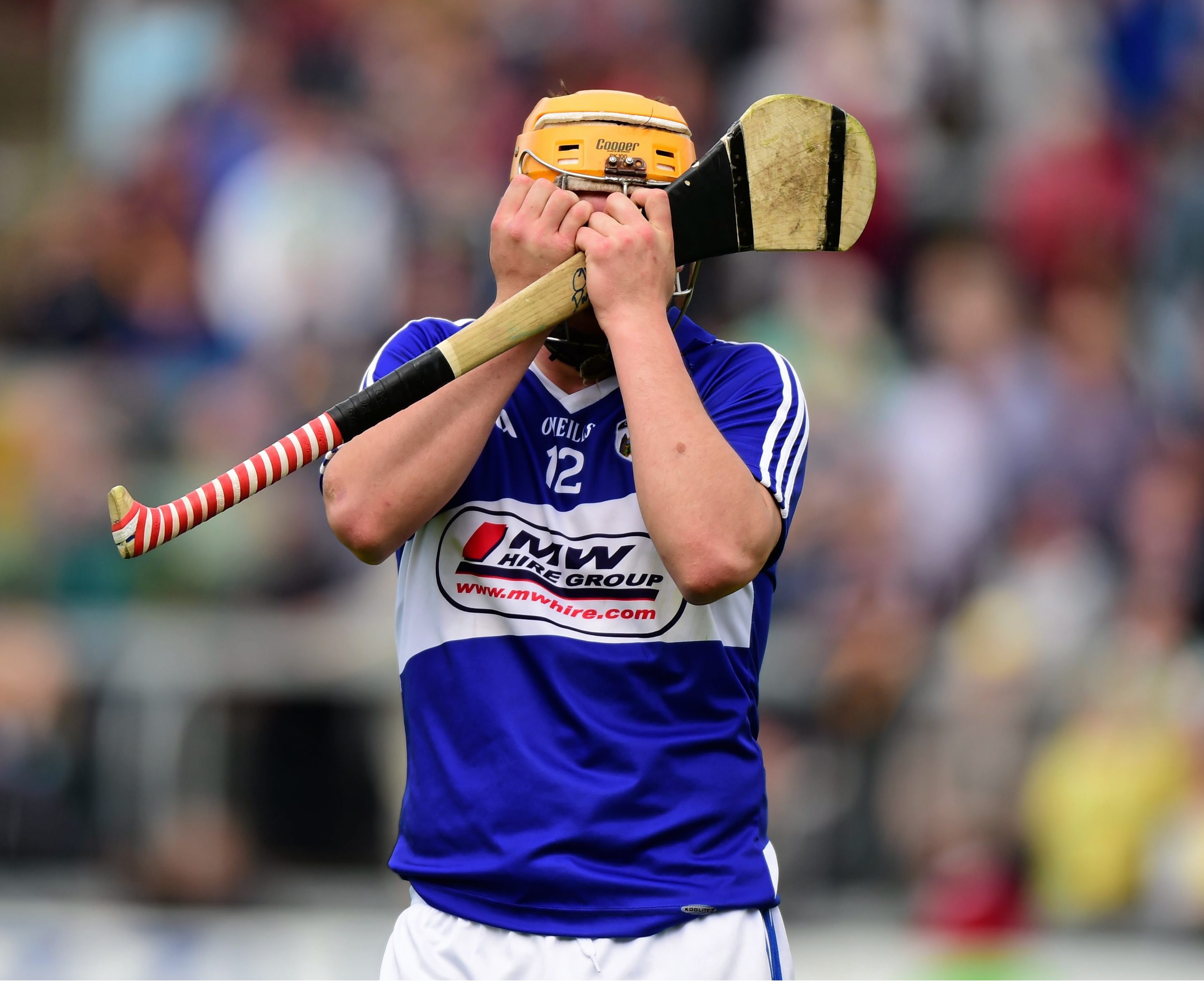 Unfortunately for Cheddar Plunkett's men, this semi-final meeting with Galway resulted in a 20 point beating, and sent them through to the qualifiers where they were knocked out by Limerick to finish their 2015 campaign.
SCORERS – Laois: Zane Keenan 0-11 (0-6 frees, 0-1 sideline, 0-1 65′), Willie Hyland 0-7, Charles Dwyer 0-5, Paddy Purcell 0-2, Stephen Maher 0-2, Tommy Fitzgerald 0-1, Dwane Palmer 0-1, PJ Scully 0-1 Offaly: Shane Dooley 0-10 (0-9 frees, 0-1 65's), Dan Currams 0-4, Brian Carroll 0-3, Joe Bergin 0-1, David King 0-1, Emmet Nolan 0-1, Cillian Kiely 0-1,
LAOIS: Eoin Reilly; Brian Stapleton, Matthew Whelan, Cahir Healy; Joe Fitzpatrick, John A Delaney, Tom Delaney; Joe Campion, Paddy Purcell; Willie Hyland, Zane Keenan, Dwane Palmer; Cha Dwyer, Tommy Fitzgerald, Stephen Maher. Subs: Paddy Whelan for P Purcell (64 minutes), James Walsh for D Palmer (70 minutes), PJ Scully for S Maher (70 minutes), Ben Conroy for T Fitzgerald (71 minutes).
OFFALY: James Dempsey; David King, Dermot Shortt, Niall Wynne; Cathal Parlon, Colin Egan, Pat Camon; Sean Ryan, Emmet Nolan; Paddy Murphy, Dan Currams, Joe Bergin; Shane Dooley, James Mulrooney, Brian Carroll. Subs: Cillian Kiely for Ryan (half-time); Eanna Murphy for Parlon (41 minutes), Sean Cleary for J Mulrooney (44 minutes), Stephen Wynne for King (60 minutes).
REFEREE: James Owens (Wexford)