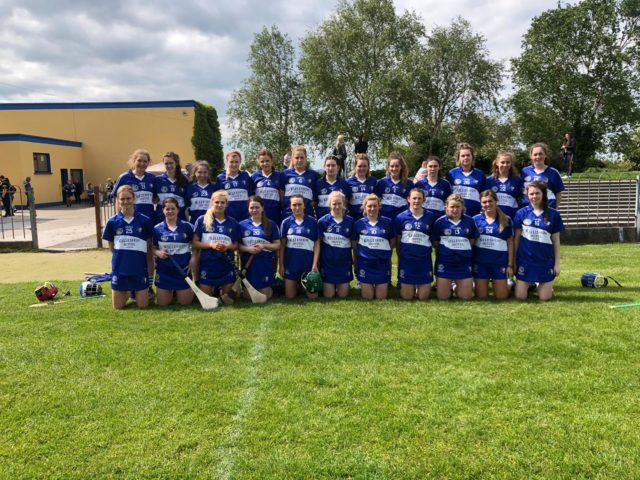 Laois 3-9 Offaly 3-15
Leinster senior semi-final
Despite losing a Leinster semi-final today, Donal Franks' Laois side can take a number of positives from today's clash with Offaly.
Laois, while playing in the intermediate All-Ireland league and championship, step into the senior level for the Leinster championship, against the senior Offaly side.
Laois got off to a positive start, going level with Offaly after 17 minutes, before a disasterous spell in the last 15 minutes of the first half.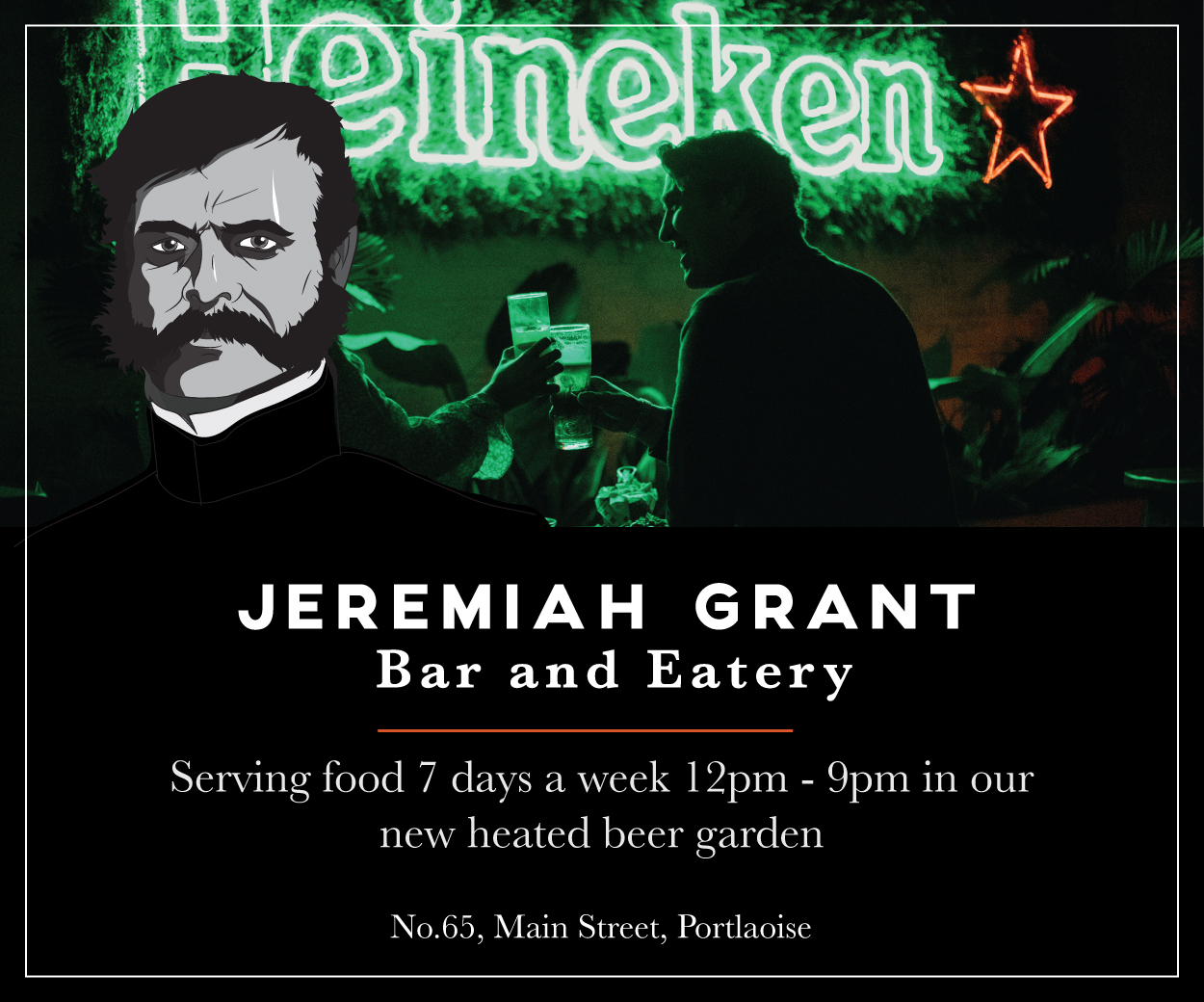 They managed to shake this off and held Offaly scoreless for 13 minutes in the second half, but Offaly had enough points built up to come away victors today.
Siobhan Flannery got the scoring off to a start in under a minute to get Offaly out of the blocks first.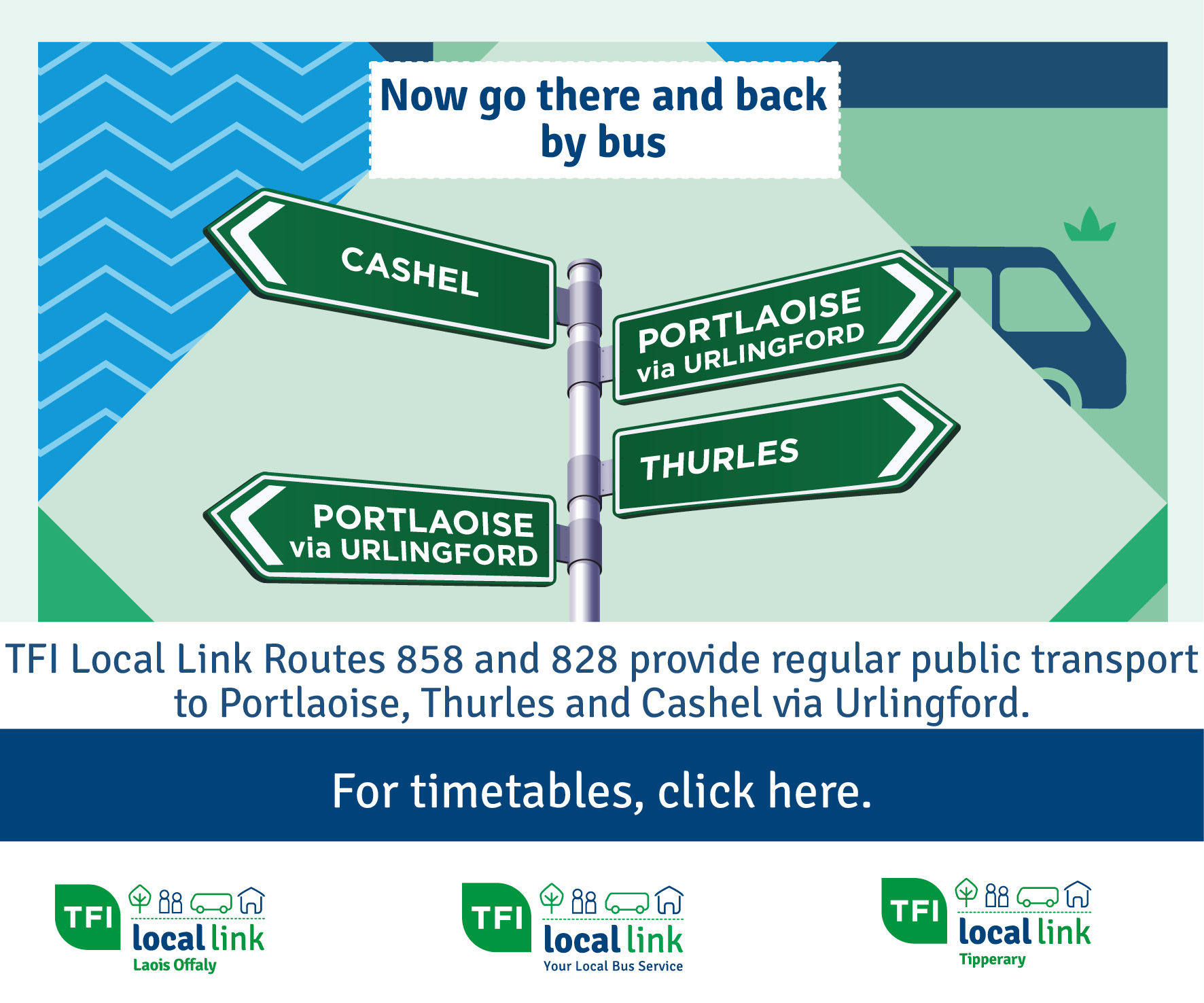 A foul on Becky Byrant resulted in a Mairead Teehan free. When Teehan mistruck the sliotar, Byrant earned back the ball to make it two points after two minutes.
Laois captain Alison McEvoy got her side on the board after three minutes before Byrant secured a third point following an exceptional pass across from midfielder Orlagh Kirwan.
Offaly continuously turned over Laois's clearances while Teehan threatened dangerously around the O'Moore goals.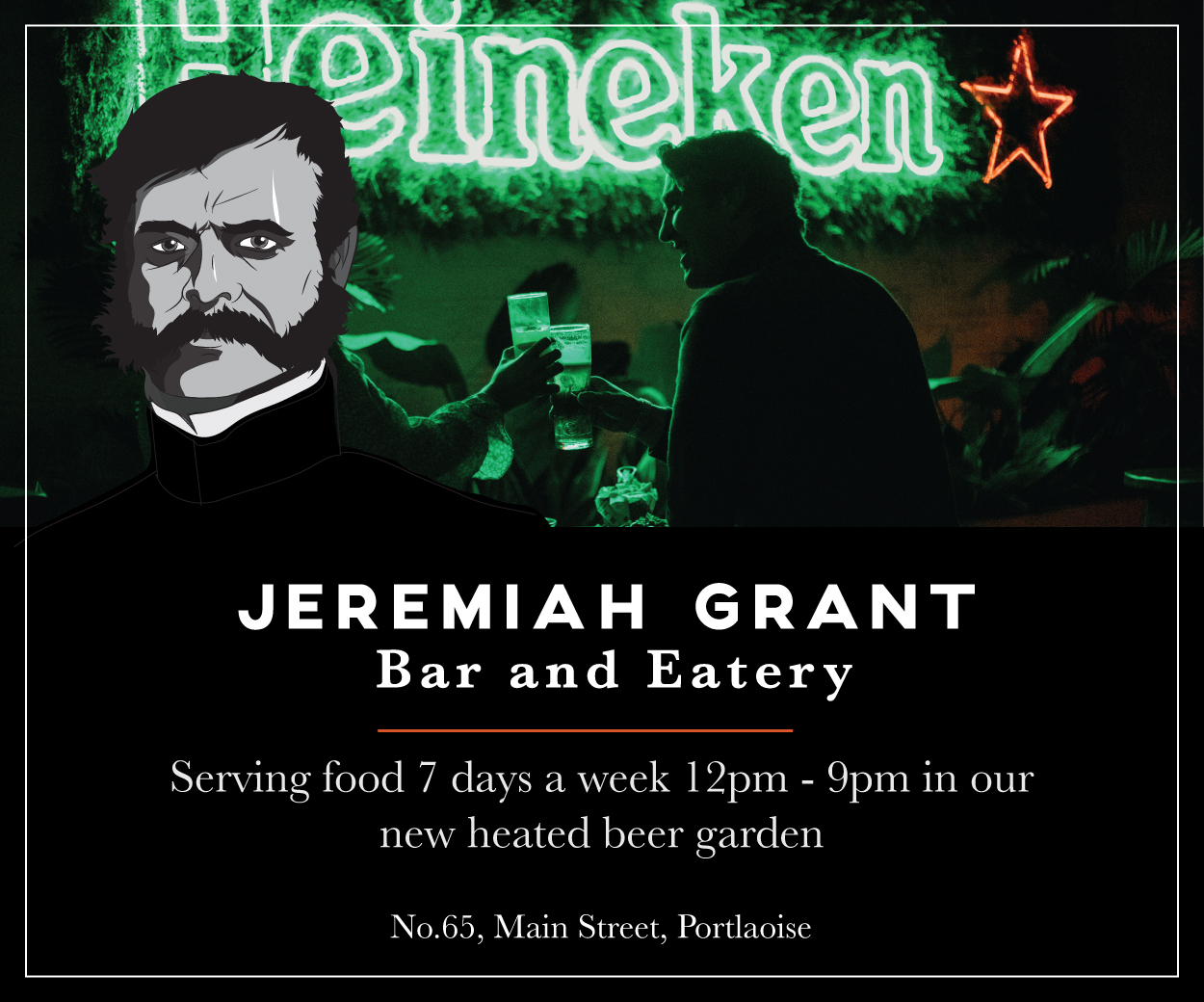 Sarah-Anne Fitzgerald slotted over a 45 metre free to cut Offaly's lead back to one before Offaly took hold of the resulting puckout.
Midfielder Ciara Brennan sent in the ball to Teehan who slashed the sliotar into the net to make it 1-3 to two points after 13 minutes.
Sarah Creagh was the catalyst in Laois's next point – finding clubmate Aisling O'Dea who passed it off to Sile Burke to leave three between the sides.
Europhia came as Laois woman Amy Loughman, switching from wing-forward to corner-forward, battled through the Offaly defence for the first of her goals to leave the sides level after 17 minutes.
However this would be the last time Laois would score in the opening half as Offaly took a stranglehold on the game.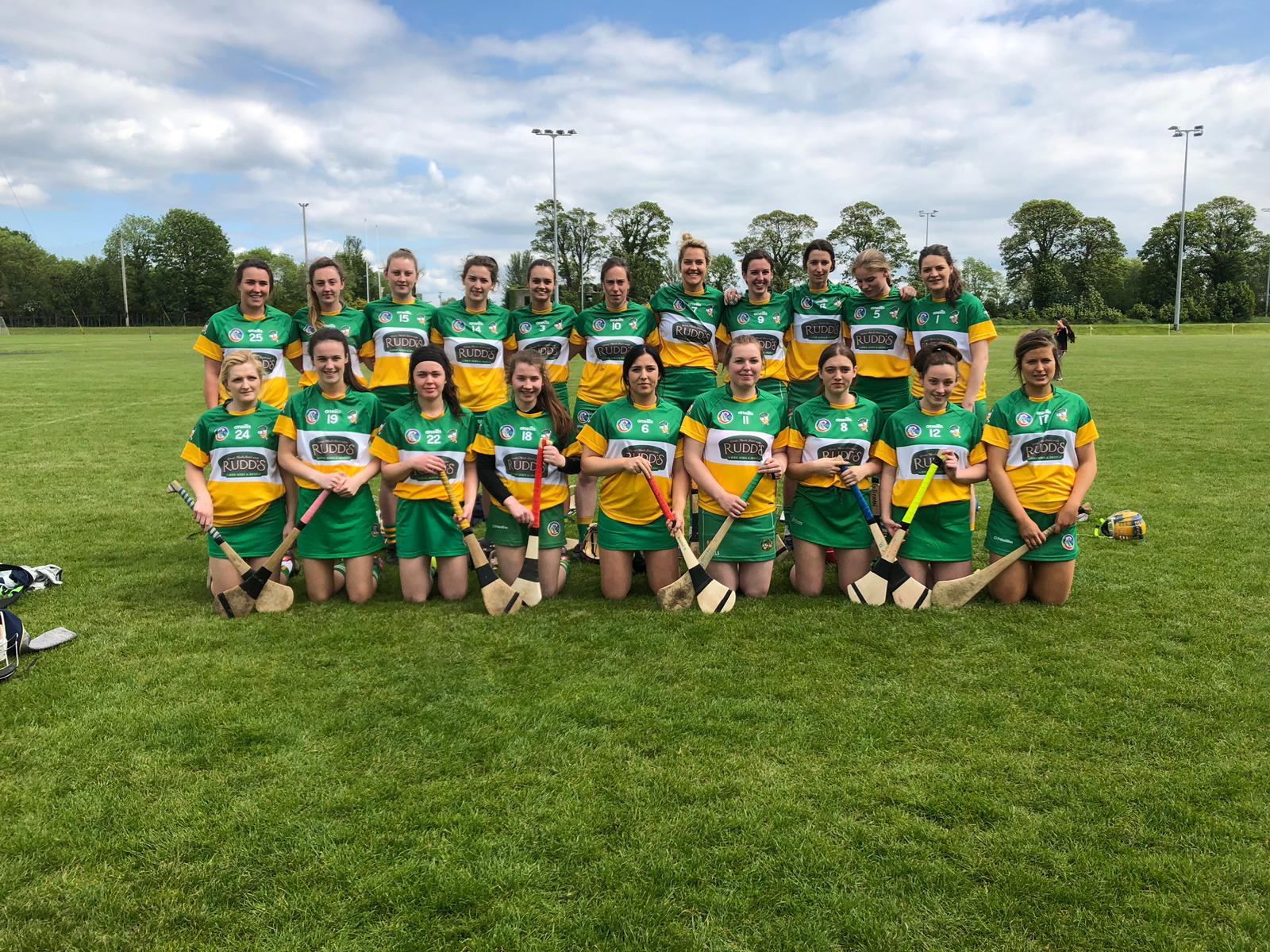 Offaly managed to put away 2-6 within this time. Siobhan Flannery raised the green flag by sending the sliotar flying into the side of the net, leaving keeper Laura Dunne with no chance of stopping it.
Offaly captain Triona McDonald, would worked brilliantly on clearances for the O'Connor county, found Teehan who again smashed the sliotar into the net for Offaly's third goal.
Four points from Teehan – two from frees – along with efforts from Michaela Morkan and Grace Teehan in waving the white flags – made it 3-9 to Laois's 1-3 at half-time.
What occured at half-time must have been a serious sit down as Laois came out a renewed side when referee John Dermody blew for them to come out on his third attempt.
Captain McEvoy was again to first Laois woman to open the scoring account for the second half after a mere 21 seconds had been played while Loughman added a superb point from the wing to make it 1-5.
Laois were aided by Offaly's seven wides in the half while Sarah-Anne Fitzgerald continued her dominance over placed balls, scoring from midfield to make it 1-6.
Offaly eventually got on the scoreboard after 13 minutes of resumed ploay through Flannery while a four-person effort resulted in Laois's second goal.
Alice Walsh, after receiving the ball from Sarah Creagh, sent in the sliotar to Sile Burke, who found Loughman who then earned her second goal of the game.
Laois's workrate was upped – and youth shone through with the likes of Jessie Quinlan, Walsh and Kirsten Keenan beginning to put real pressure on the Offaly lines.
Kirsten blasted in a free and a goal to make it 3-7 to Offaly's 3-12 after 54 minutes.
A long-range free from Aisling Brennan to Teehan gave Offaly their 13th point while Grainne Egan followed to make it 3-14.
Keenan struck back with a free while stellar workrate from Grace Teehan down the line set up substitute Christine Cleary for Offaly's last score of the game.
Alice Walsh followed with a fine point from the wing for Laois as the game finished  Offaly 3-15 Laois 3-9.
Offaly now play either Kilkenny or Westmeath in the Leinster final.
SCORERS – Laois: Amy Loughman 2-1, Kirsten Keenan 1-2 (0-2 frees) Alison McEvoy 0-2, Sarah-Anne Fitzgerald 0-2 (0-2 frees) Sile Burke 0-1, Alice Walsh 0-1 Offaly: Mairead Teehan 2-6 (0-4 frees), Siobhan Flannery 1-2, Becky Byrant 0-2, Michaela Morkan 0-2, Grace Teehan 0-1, Grainne Egan 0-1, Christine Cleary 0-1
LAOIS: Laura Dunne; Aoife Hyland, Mairead Burke, Claire Fitzgerald; Sarah Creagh, Sarah-Anne Fitzgerald, Olga Parkinson; Alice Walsh, Becky Williams; Amy Loughman, Sile Burke, Alison McEvoy; Aisling O'Dea, Mary Keating, Aoife Burke. Subs: Jessie Quinlan for A O'Dea (half-time), Kristen Keenan for B Williams (37 minutes), Amy Byrne for M Burke (43 minutes), Donnagh Mortimer for A Burke (59 minutes)
OFFALY: Ellie Clendenmen; Alanna Roddy, Ann Marie Guinan, Mary Teehan; Grace Teehan, Aisling Brennan, Triona McDonald; Ciara Brennan, Orlagh Kirwan; Siobhan Flannery, Grainne Egan, Becky Bryant; Michaela Morkan, Mairead Teehan, Roisin Egan. Subs: Aoife Walsh for M Teehan (half-time), Christine Cleary for B Byrant (40 minutes)
SEE ALSO – In Pictures: Laois's success at the Leinster U14 camogie development blitz