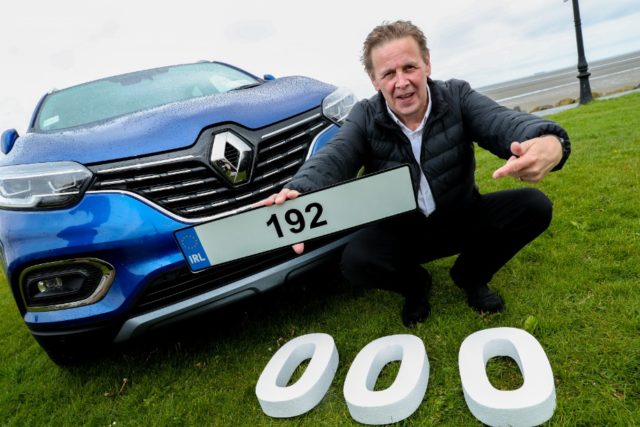 Broadcaster and Brand Ambassador Ian Dempsey was recently on hand to launch the Renault Runway Sales Event which will take place at Joe Mallon Motors Naas and Portlaoise  from Thursday 23rd May – Saturday 25th May 2019, as Renault revs up for a busy 192.
Renault customers can avail of a unique offer as the only car brand offering 0% APR and 0 Deposit until 31st July, with a further offer of three-years' 0 cost servicing available only during the three-day Renault Runway Sales Event at Joe Mallon Motors Naas & Portlaoise.
This will save customers on average a cool €600. These offers are available across the model range including the recently refreshed New KADJAR, the ever-popular Clio and Captur, the Mégane range, the flagship Koleos SUV and the stylish Scénic and Grand Scénic family cars.
All Renault cars come with 5 years' warranty and 5 years' roadside assistance as standard.
The unique 0% APR and 0 Deposit offer gives real value to customers by lowering the cost of change and saves customers over €2,000 versus high street bank rates.
On the zero-emissions Renault ZOE Z.E. 40, the most affordable long-range electric car on the market, customers can avail of 0% APR HP for 192.
These offers, from Renault Bank, are available now on all new car registrations at Joe Mallon Motors. 24-hour test drives are available across the Renault car range, including electric ZOE, at the dealership.
The Renault Runway Sales Event will take place at Joe Mallon Motors Naas & Portlaoise from Thursday 23rd May – Saturday 25th May 2019. www.joemallonmotors.ie or www.joemallonportlaoise.ie
SEE ALSO – New sales manager appointed in Joe Mallon Motors Portlaoise