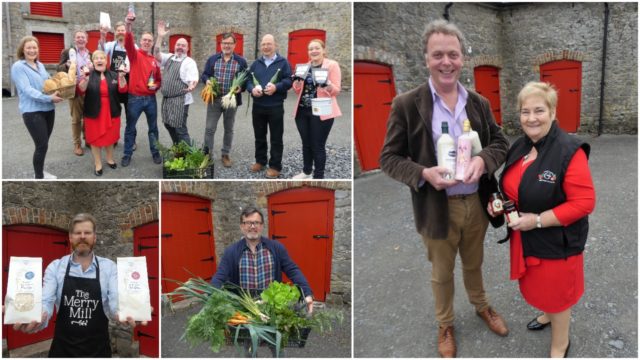 The organisers of the long table banquet on Friday June 21 at
Ballykilcavan Farm have announced that the event is now completely sold out, and no more tickets are available.
They have also announced details of a free bus from Portlaoise and Stradbally to the event.
David Walsh-Kemmis, who runs the farm and on-site brewery with his wife Lisa, said: "We're delighted to say that we've sold all the tickets for our first big event here.
"The local support has been great, and Martin Hayes has put together a fantastic menu with plenty of locally sourced food.
"We're very thankful to the tourism section of Laois County
Council for giving us some funding towards the event, and we're using that to put on a free return bus for anyone who has a ticket to the banquet."
A Martley's bus will leave Portlaoise train station at 7pm on the Friday evening and will pick up guests in Stradbally outside Dunne's Pub at approximately 7.15pm.
The return bus will leave Ballykilcavan at 11pm and stop in Stradbally and Portlaoise.
Plans are underway to incorporate the long table banquet into a "Dawn to Dusk" day of Laois food.
It will start with a sunrise breakfast organised by Kevin Scully of The Merry Mill on the Rock of Dunamaise, and further events will be announced next week.