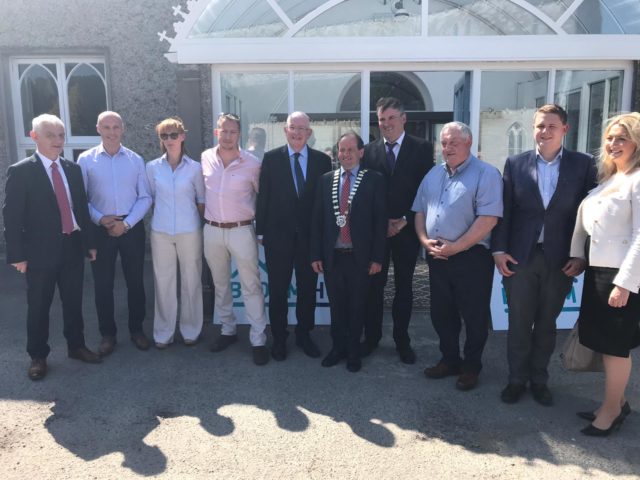 There was a real sense of pride and accomplishment in Mountrath this afternoon as the local community were joined by a host of dignitaries to officially open Bloom HQ, a new enterprise hub and co-working space, which has been developed in the old Brigidine Convent in the town.
And what a facelift the famous old building has undergone.
John Mulholland, Chief Executive of Laois County Council, pointed out that it was built in 1809.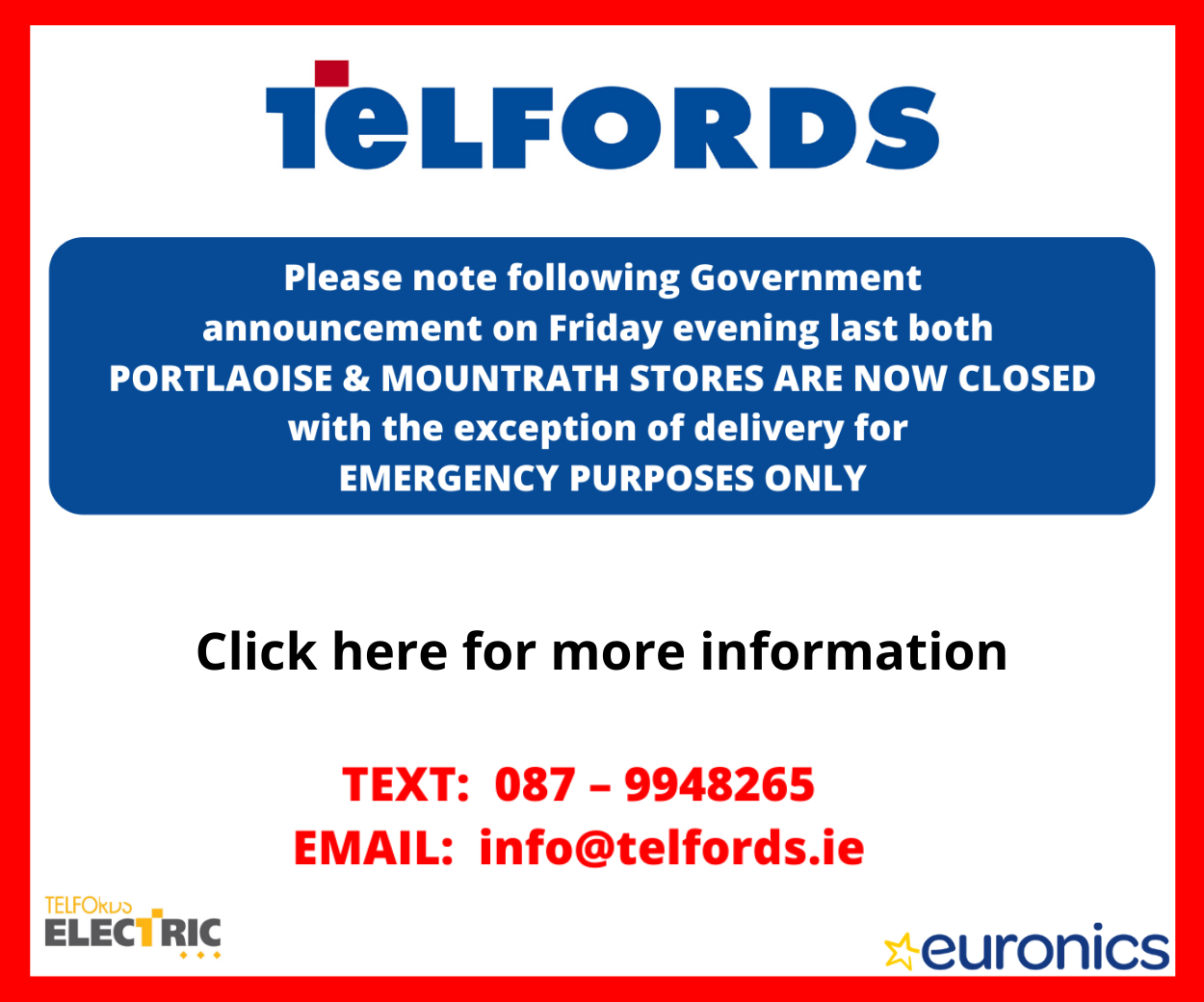 "It's not often you see such a transformation," he said before adding that the project can be "a pivotal moment for Laois".
The building and site has been home to the Brigidine nuns for years. In 2017 they handed over the premises to the Mountrath Community Forum to "be held in trust for the long-term benefit of the community".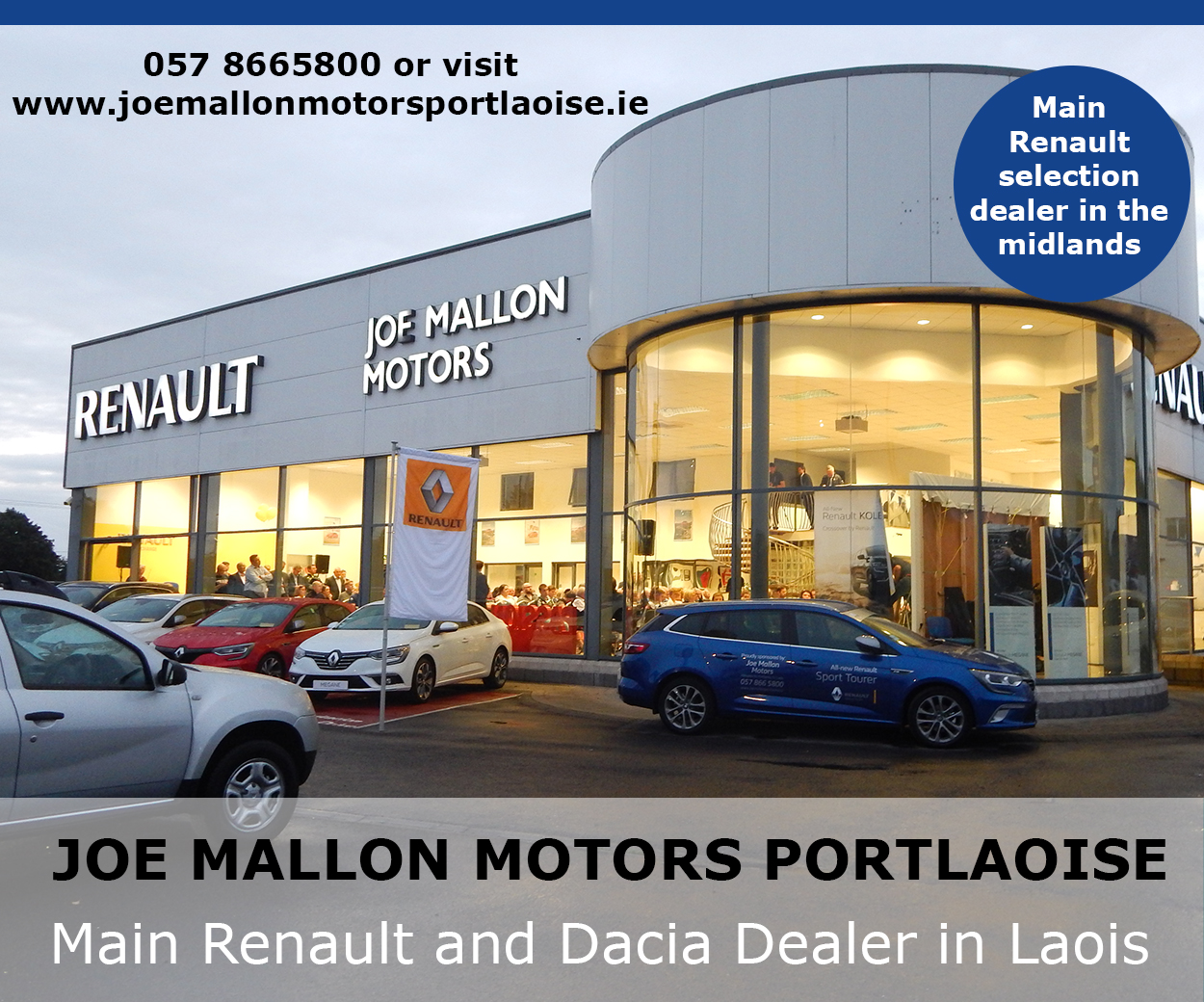 Fittingly, Sr Mary and Sr Helen were in attendance on what was a significant day for the order.
It has been developed in conjunction with the Síol Foundation, a philantropic group who offer practical support to social entrepreneurs and community projects.
Today it was unveiled to the public where as well as the formalities, the guests could explore the impressive new office space, meeting facilities and canteen. There's also an on-site gym.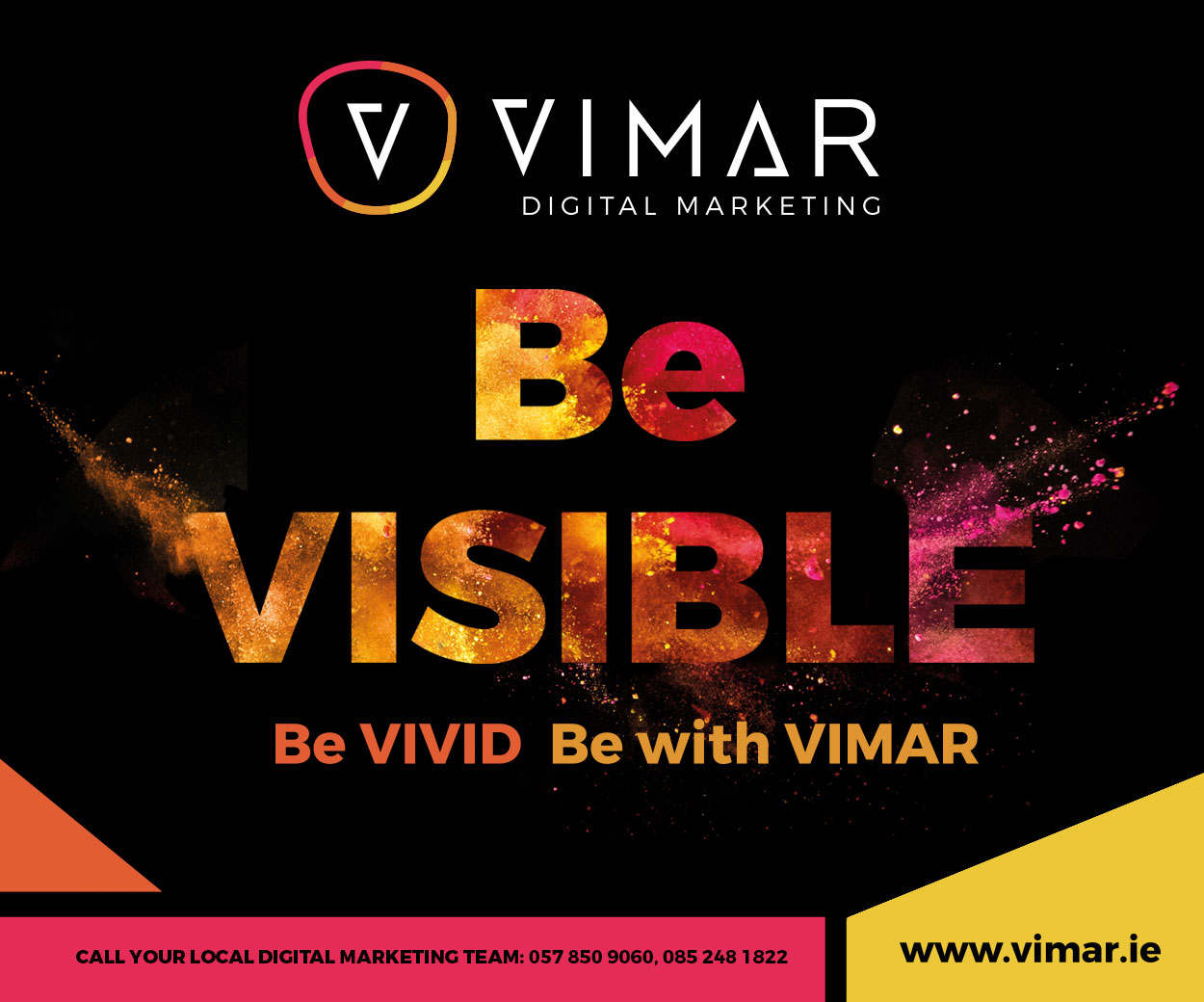 The aim is that it will be a place where people can work remotely from jobs elsewhere or be their own base. Given the regular references to the 11,500 people who leave Laois every day to work, this is an initiative that can adress that.
Martin Meade, chairman of the Community Forum, gave the background to the development and how a group of local people came together in late 2015 to see how they could improve Mountrath in general.
In total they have helped set up 17 different projects, including Bloom HQ, the Market in Mountrath and a School of Music.
And after being gifted the convent by the Brigidine order, their aim "was to try and keep their legacy alive".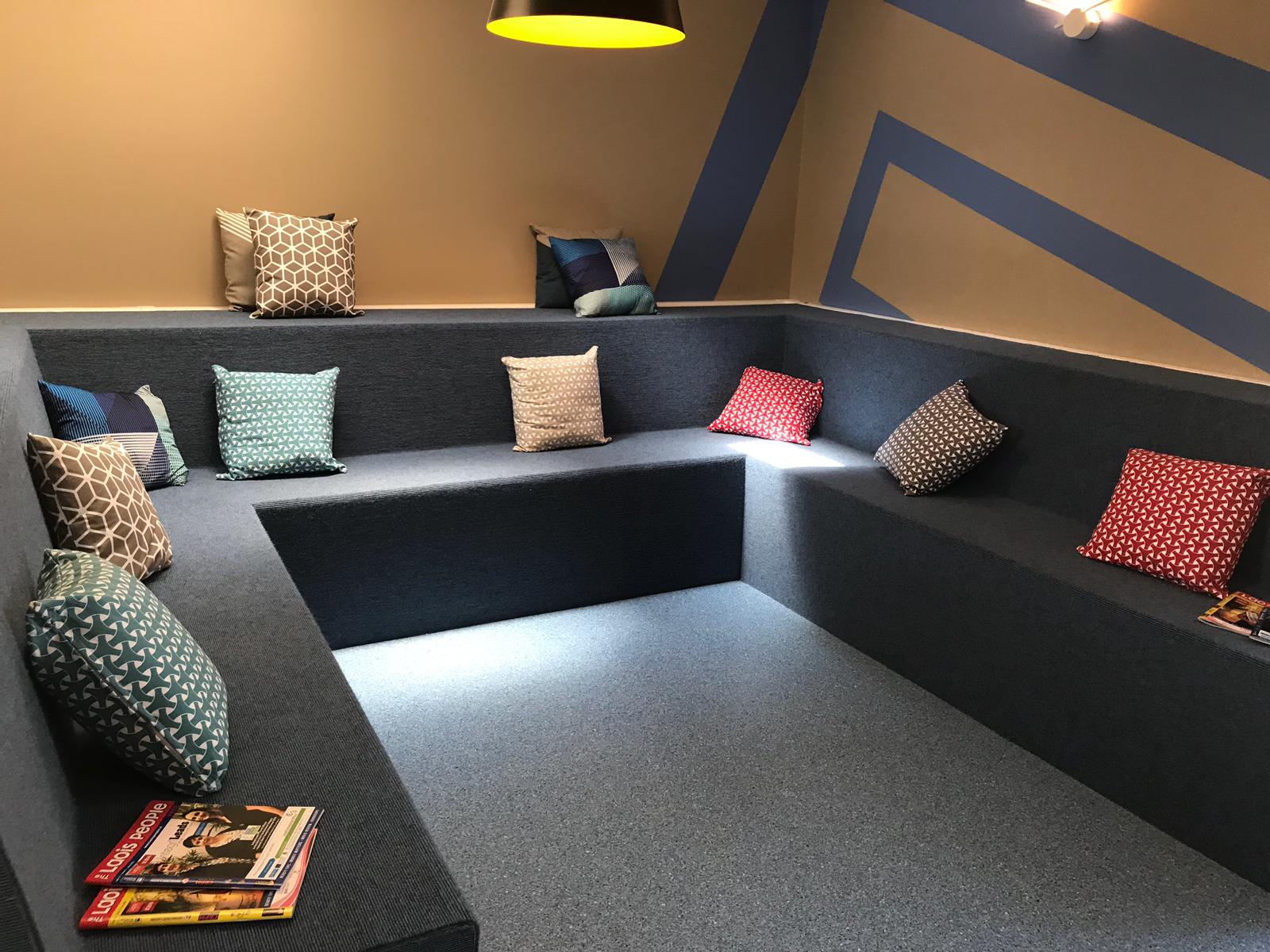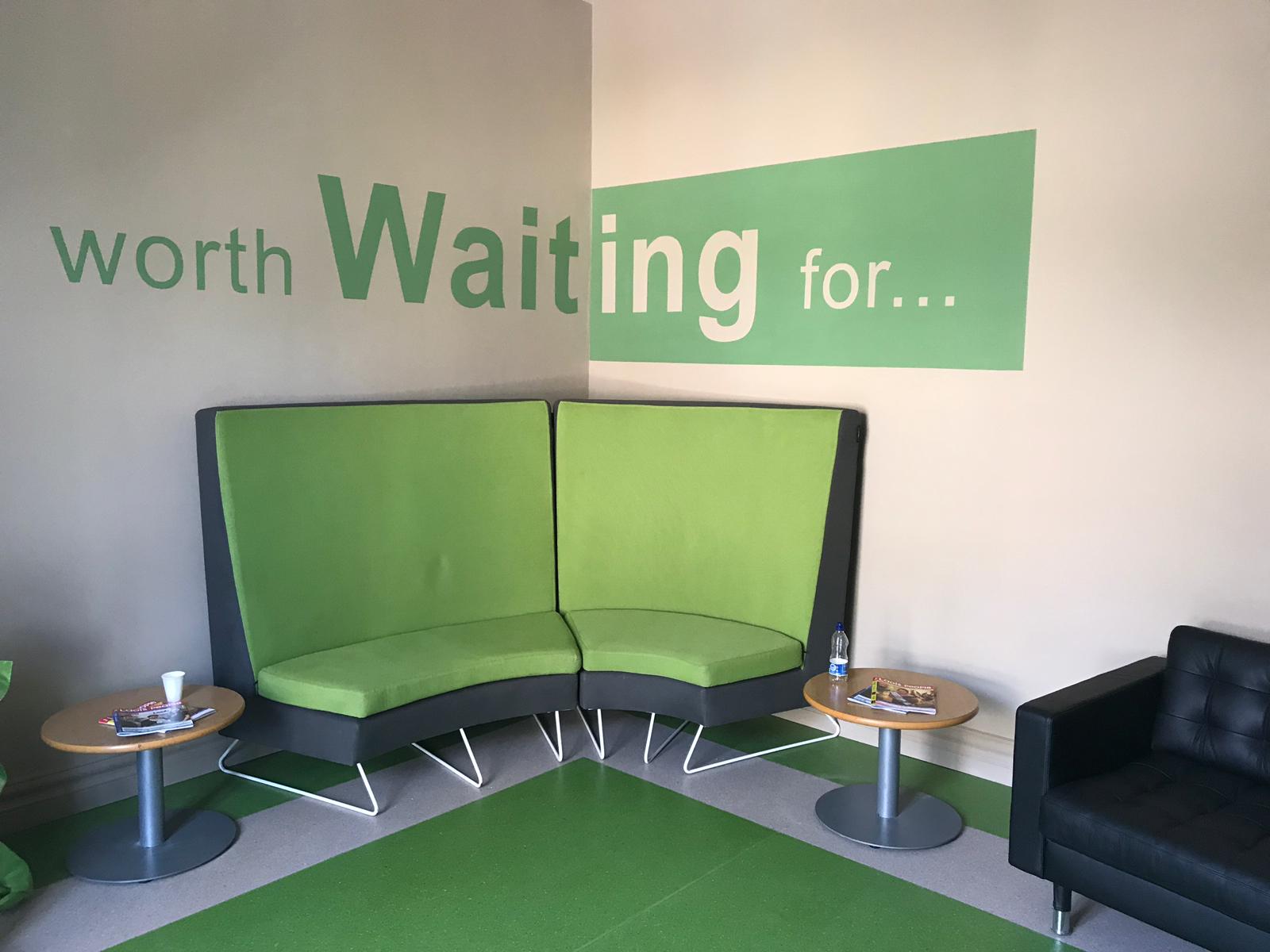 Martin Meade praised local councillor James Kelly, who he said "was true to his word in opening all the doors for us" but he also was very complementary to Laois County Council in general. "For the phenomenal support you have given us we owe a huge debt of gratitude," he said.
"They should be the first step for any business in the county."
He added the Síol Foundation were "a godsend to the people of Mountrath and that Joe Hearns Construction, a local business, showed huge care in working on the building.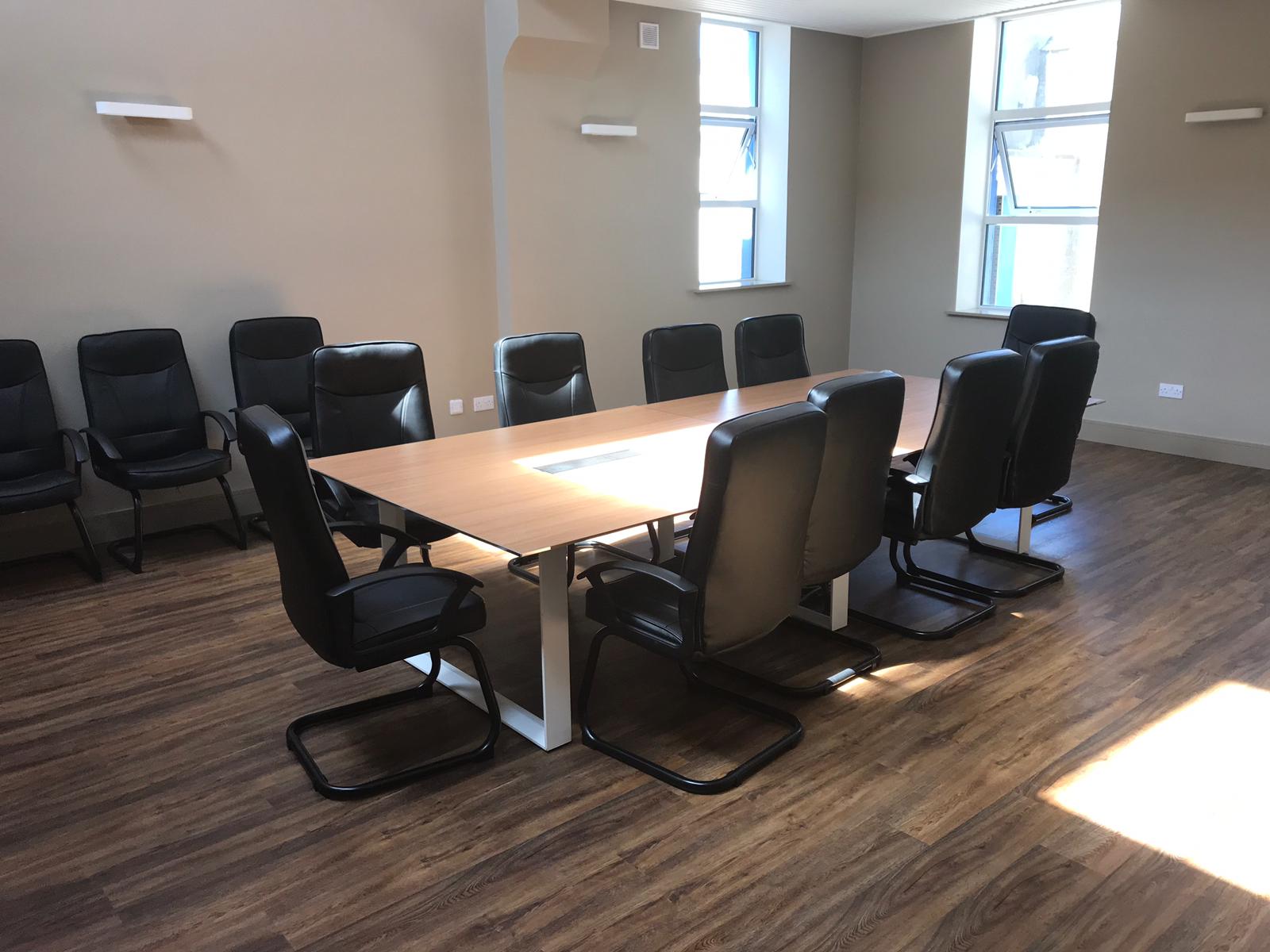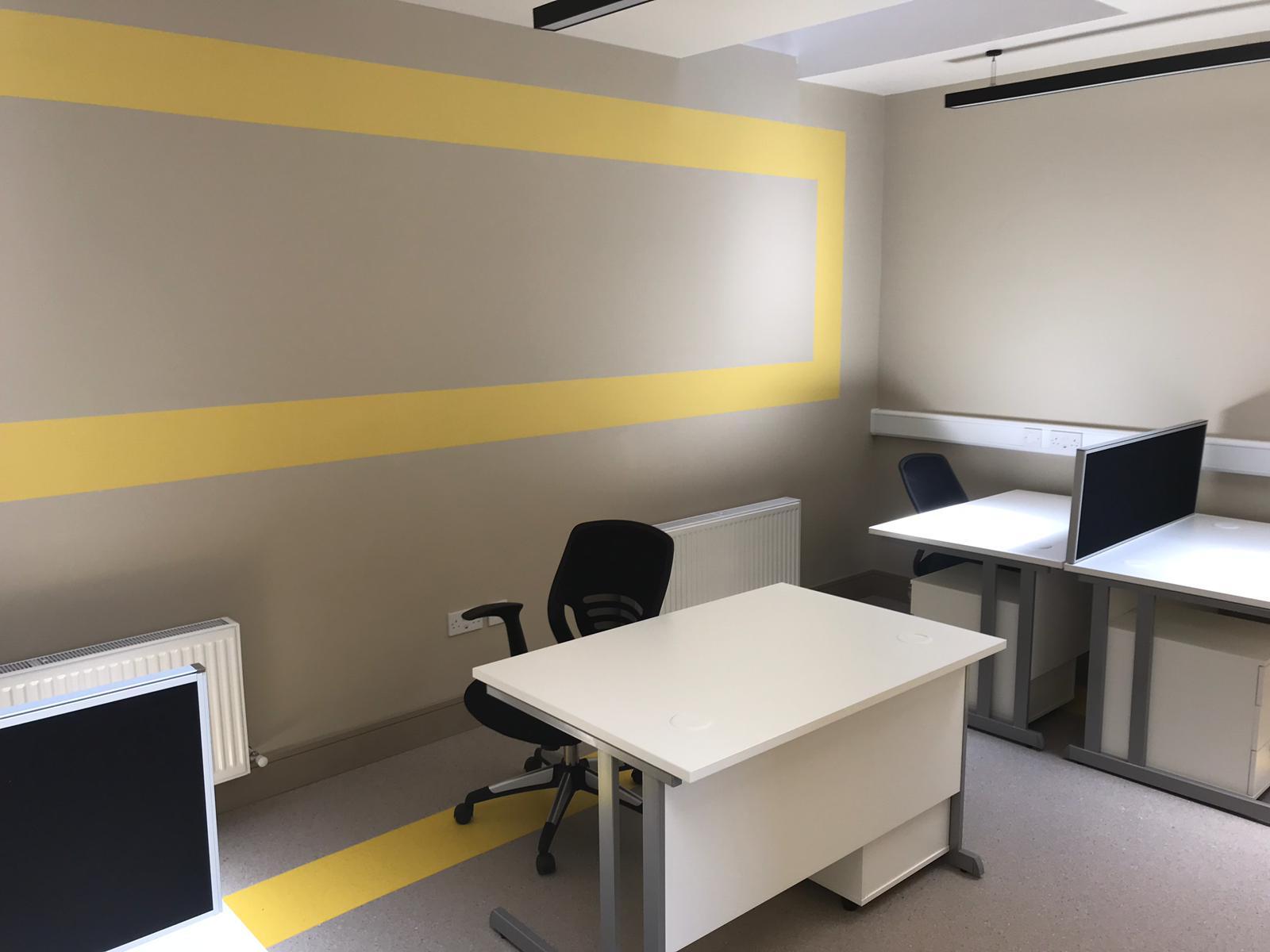 "We don't have to go outside the county – everything we need is here. You just have to look for it."
Edward Dunne, CEO of the Síol Foundation who lives locally in Mountrath also addressed the crowd.
He said that the building can currently cater for up to 50 people with the potentital to house up to 100 and can be "a catalyst for change".
Its aim is "to bring people back to the community to work – to spend local, to live local".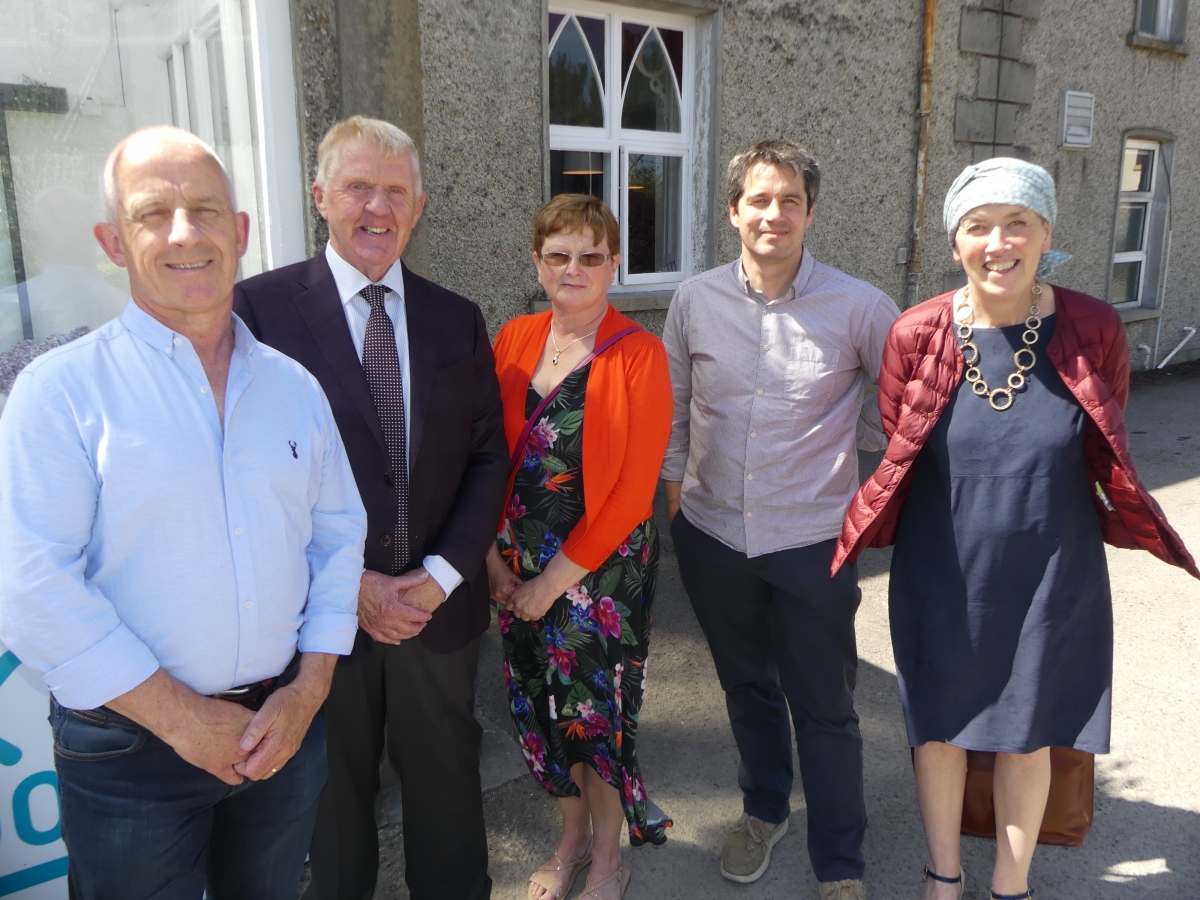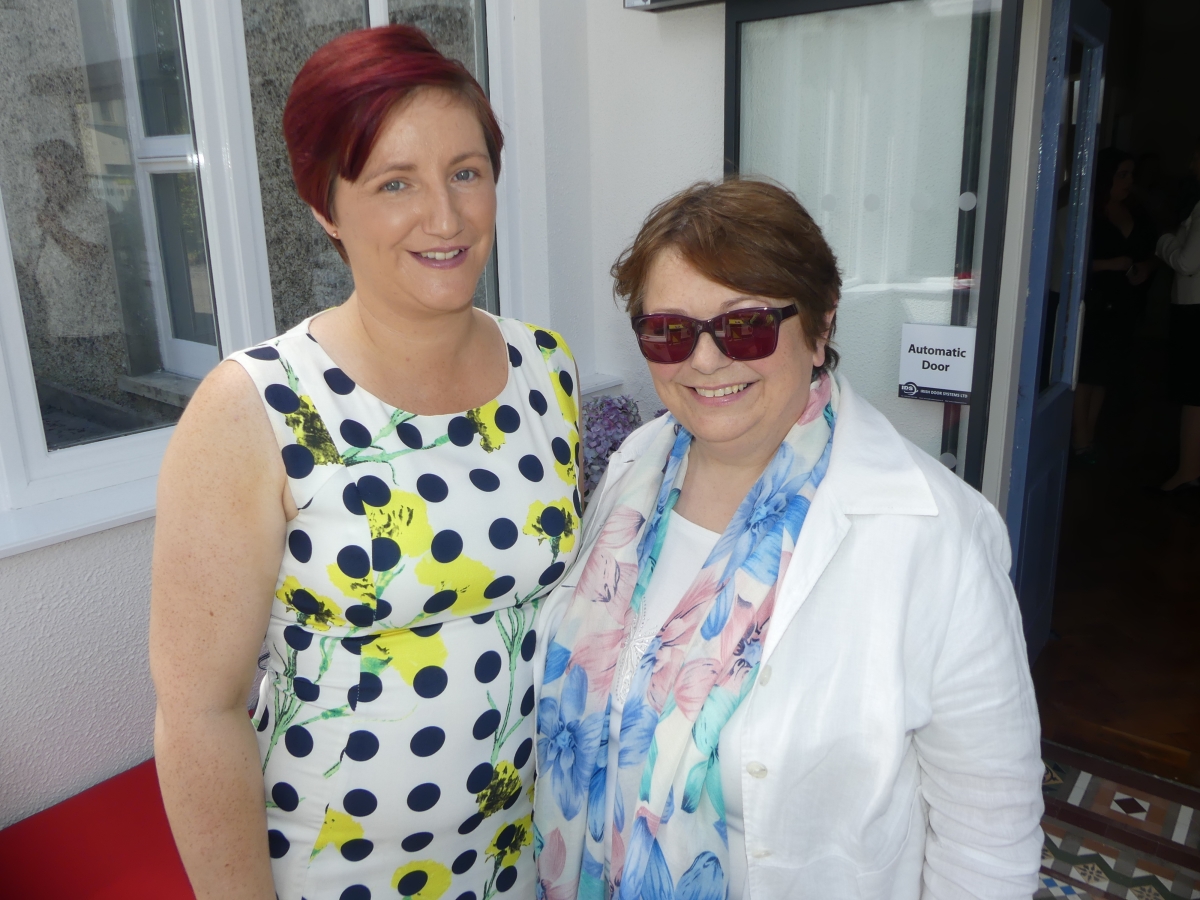 John Mulholland added that while Laois County Council staff weren't used to such lavish praise, "we are only delighted to support projects like this".
"There is such a pool of talent in Laois. I'm not just saying that, the research is telling us that.
"Mountrath has suffered like so many towns around Ireland but this is a project that is coming from the community up – and so it should be."
Cathaoirleach of Laois County Council Willie Aird praised the community for "standing up against the tide and swimming against it".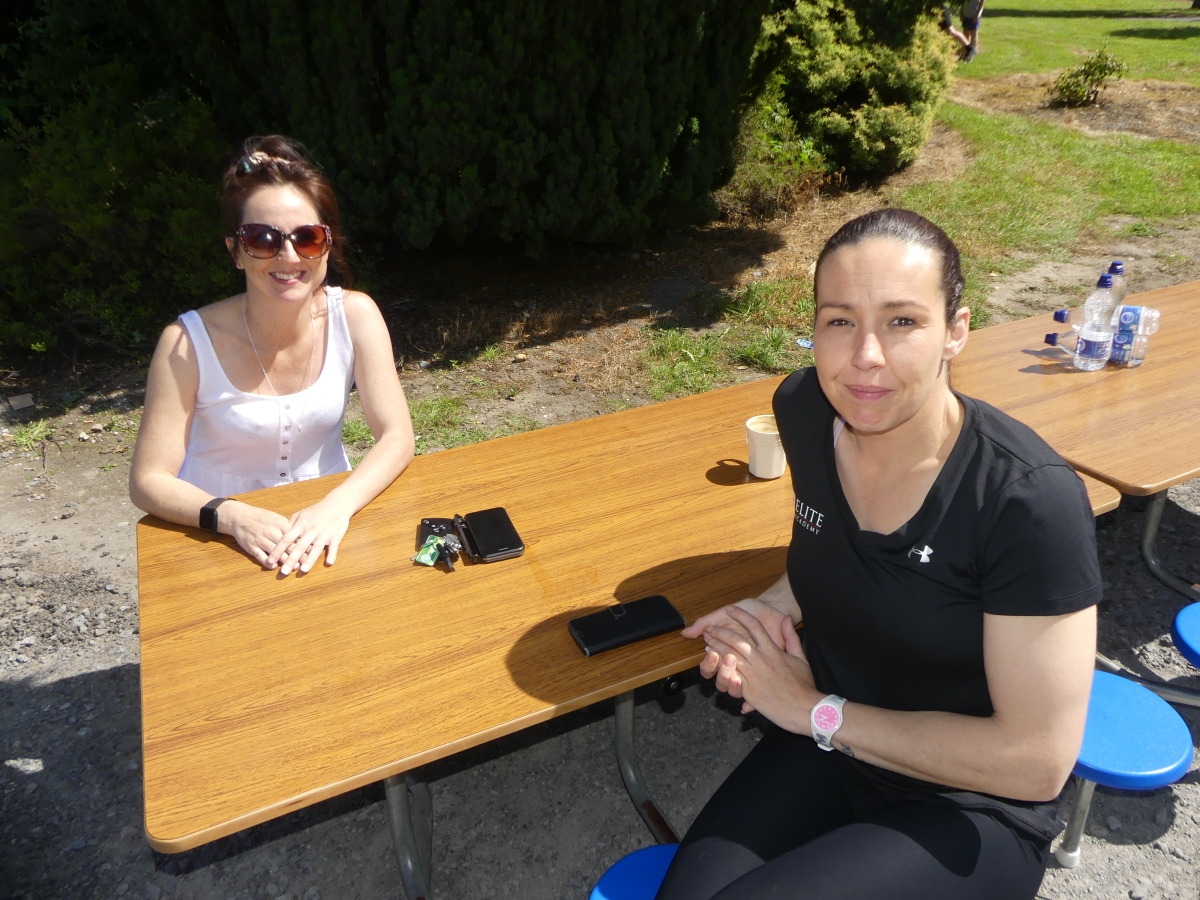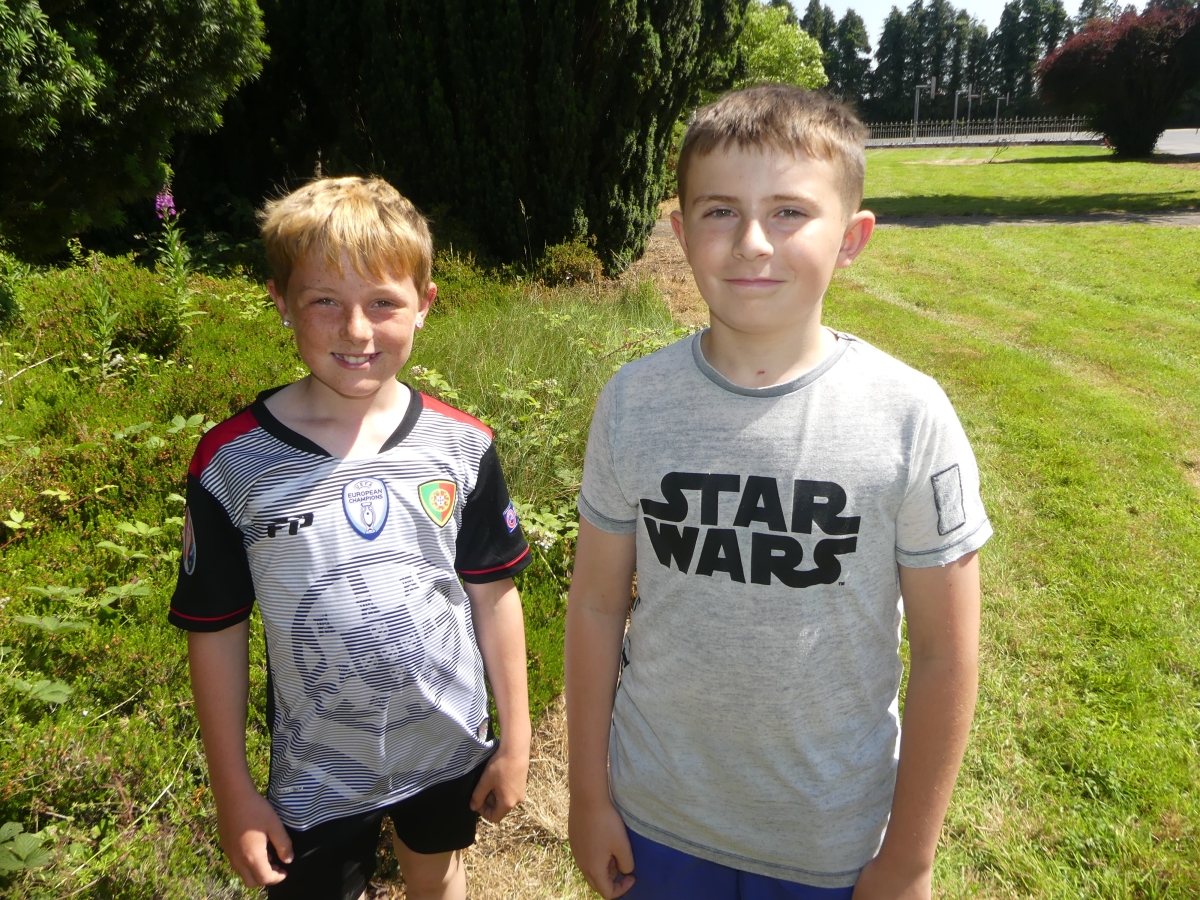 "I can remember the AIB closing in Mountrath, the town has been bypassed and it has suffered the loss of the mart closing in recent times. But well done to all involved and we want to see this grow as much as you do."
"This is a really good news day for Laois," added Minister Charlie Flanagan. "This is one of the finest developments this town has seen for many years.
"This building was once a fine educational establishment. It is my motto as a government minister for the area that we shouldn't be bringing jobs to the people, we should be bringing people to the jobs."
Among those also in attendance were councillors James Kelly, John King, Conor Bergin and Thomasina Connell, Anne Goodwin and Mark Clancy from Laois Partnership, Michael Rainey, Director of Services with Laois County Council, Eamon Bowe and Bernie Moloney from the proposed Erkina Digital Hub in Rathdowney, Mary Keogh and Patricia Frayne from the Portarlington and Portlaoise Enterprise Centre, Paddy Buggy from the Webmill Hub in Mountmellick, Andrea Deering from the Síol Foundation and Ken Whitelaw from the IDA.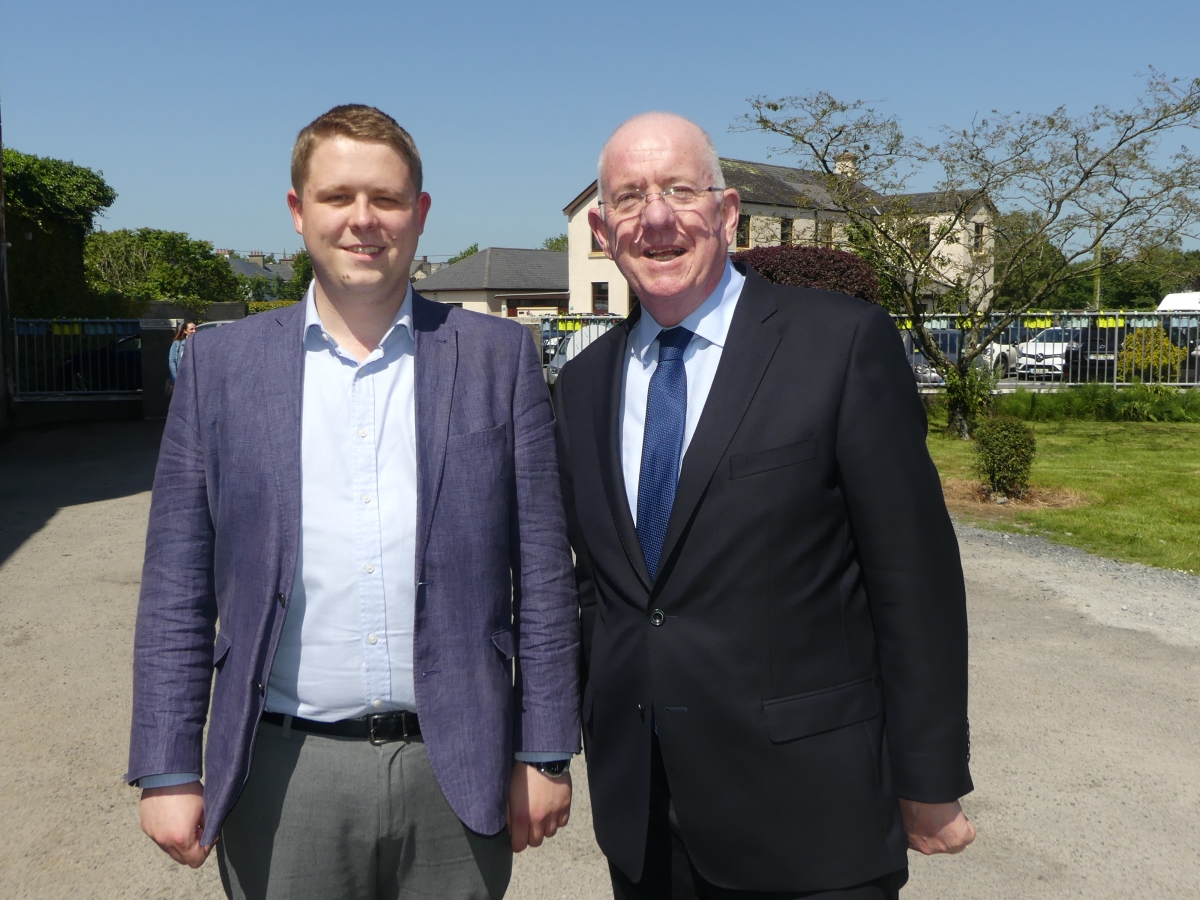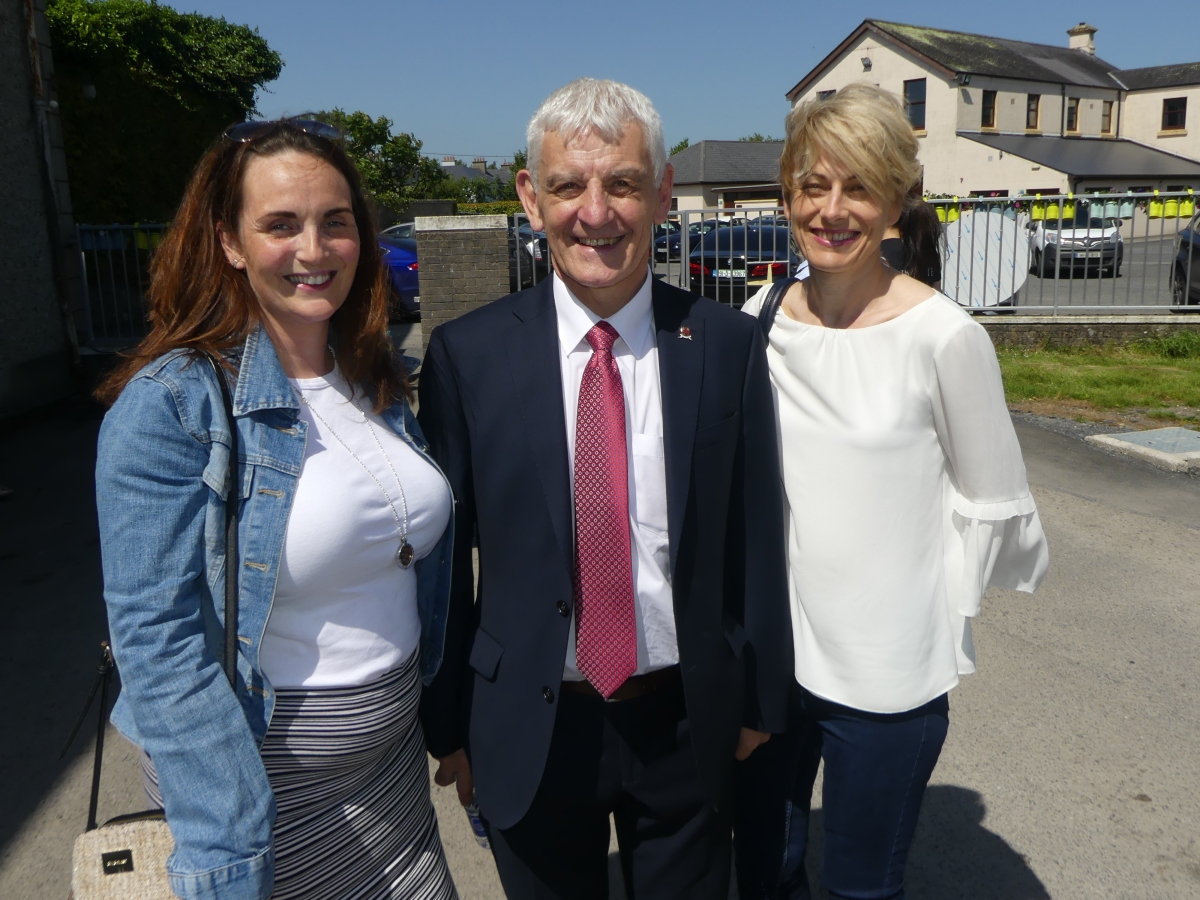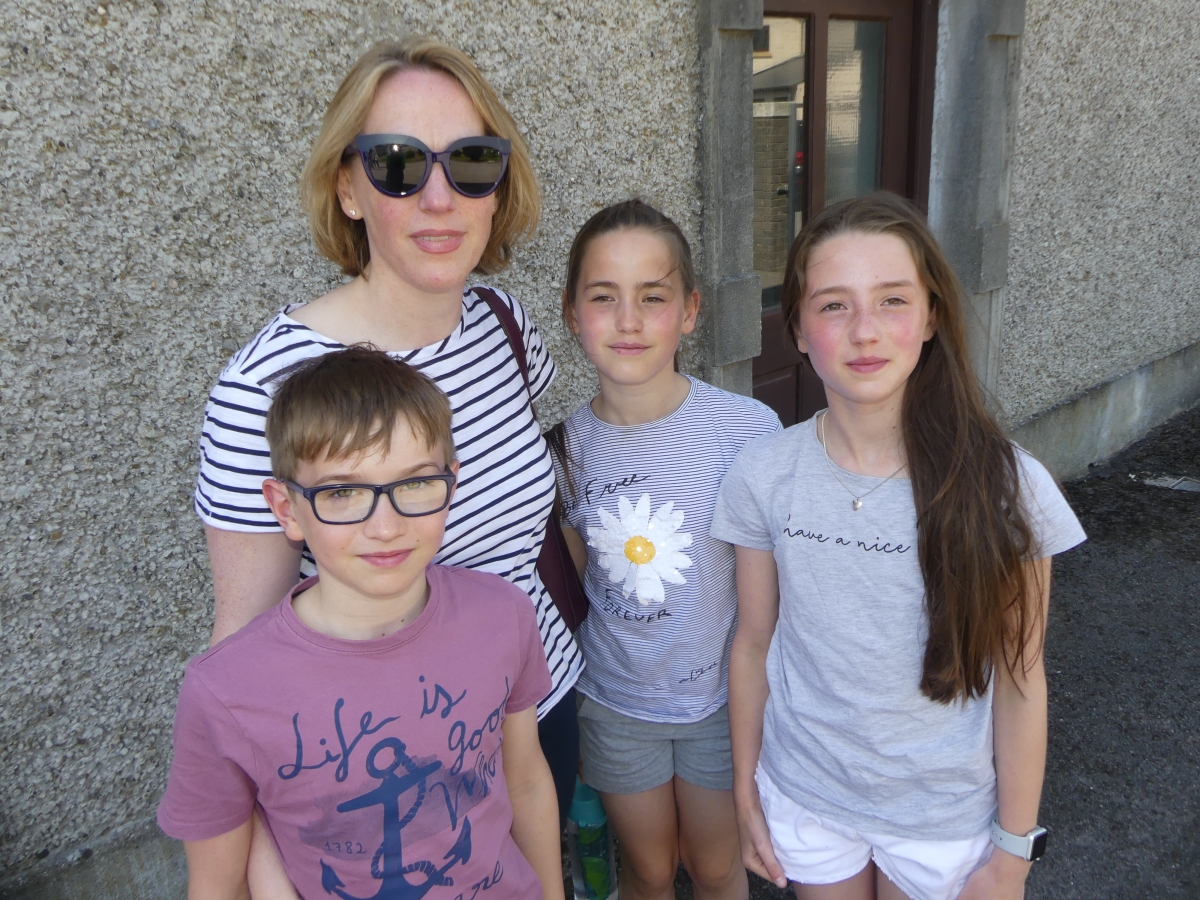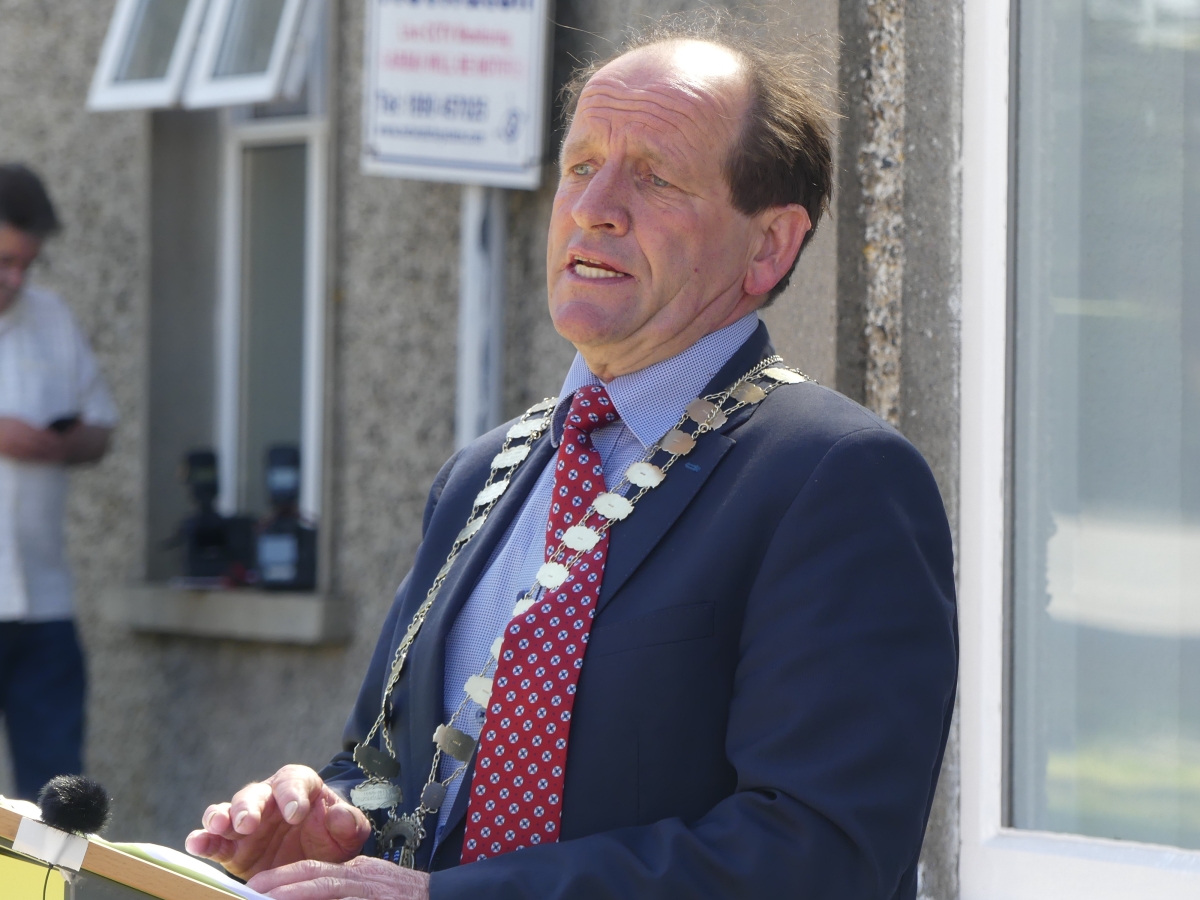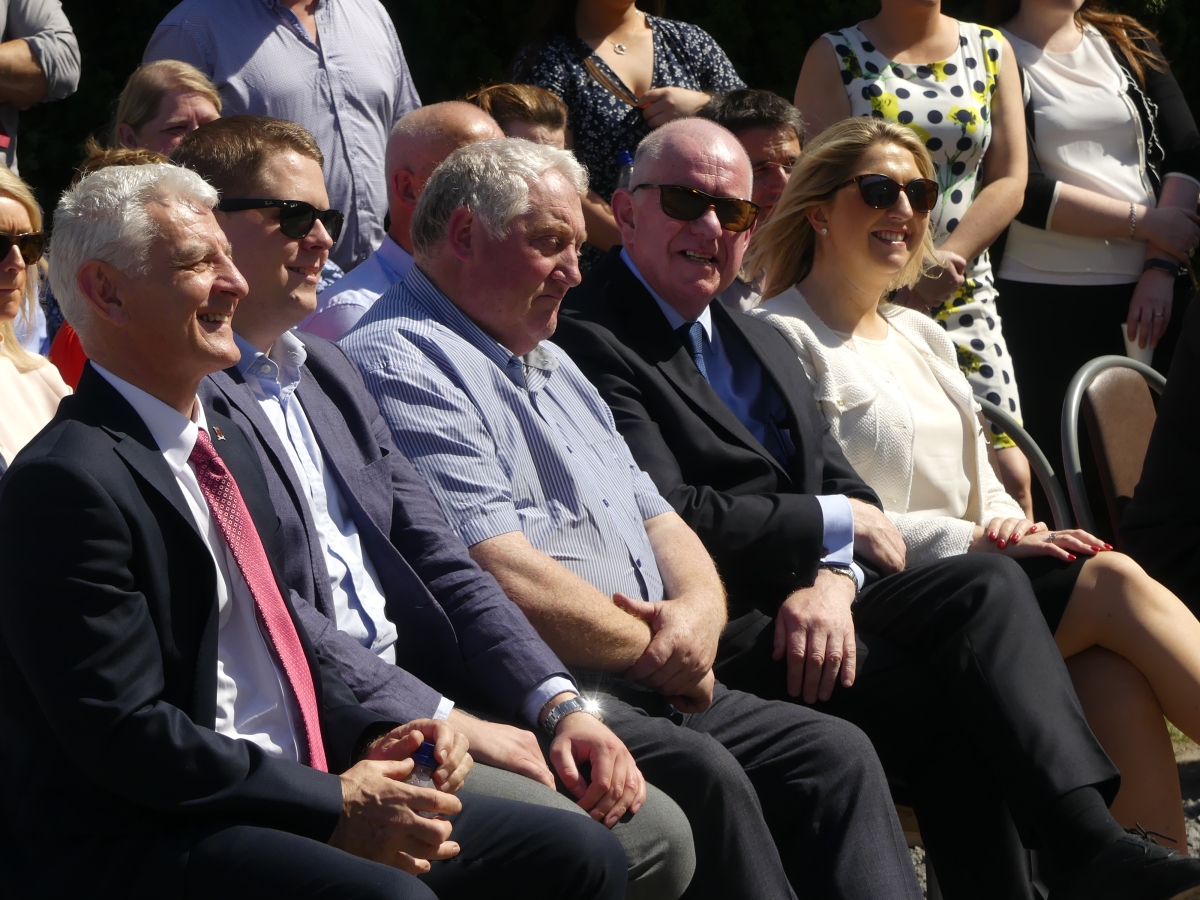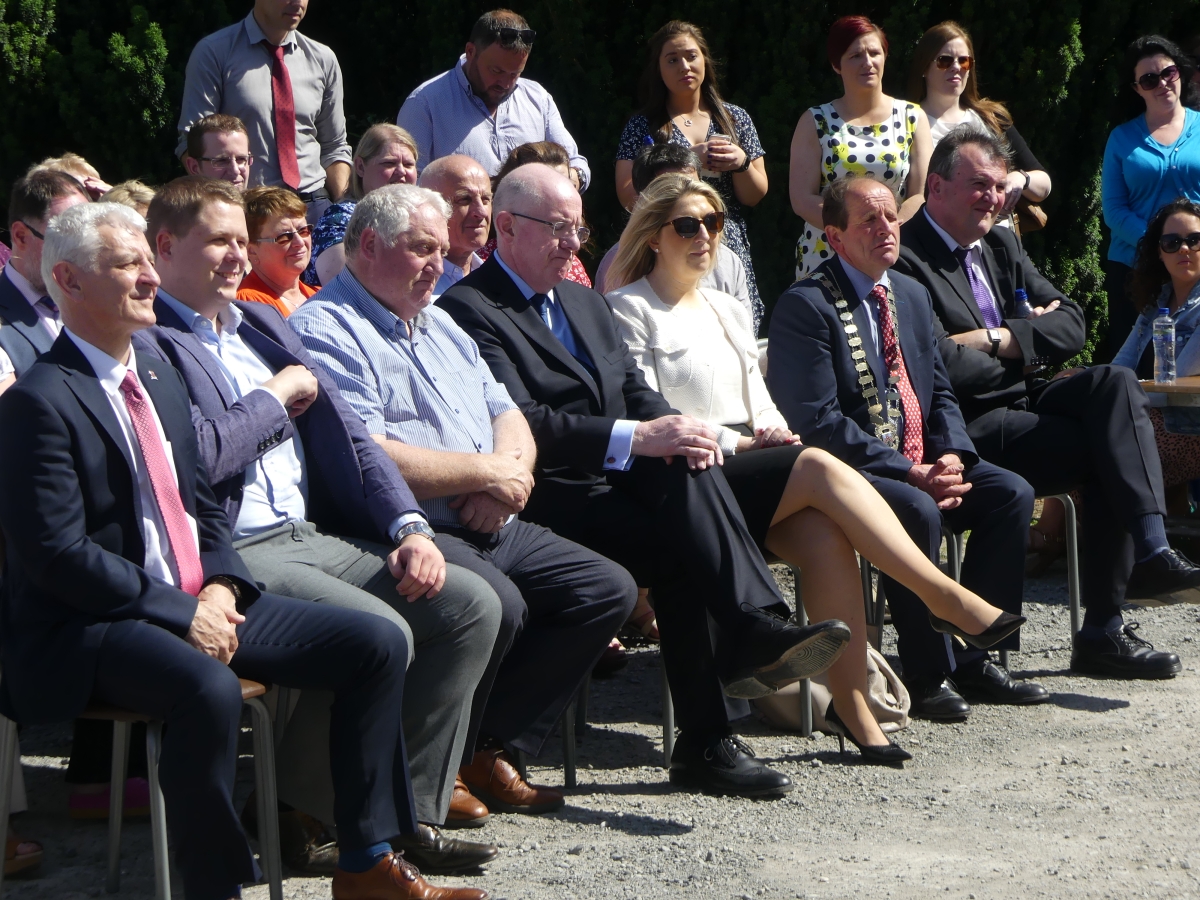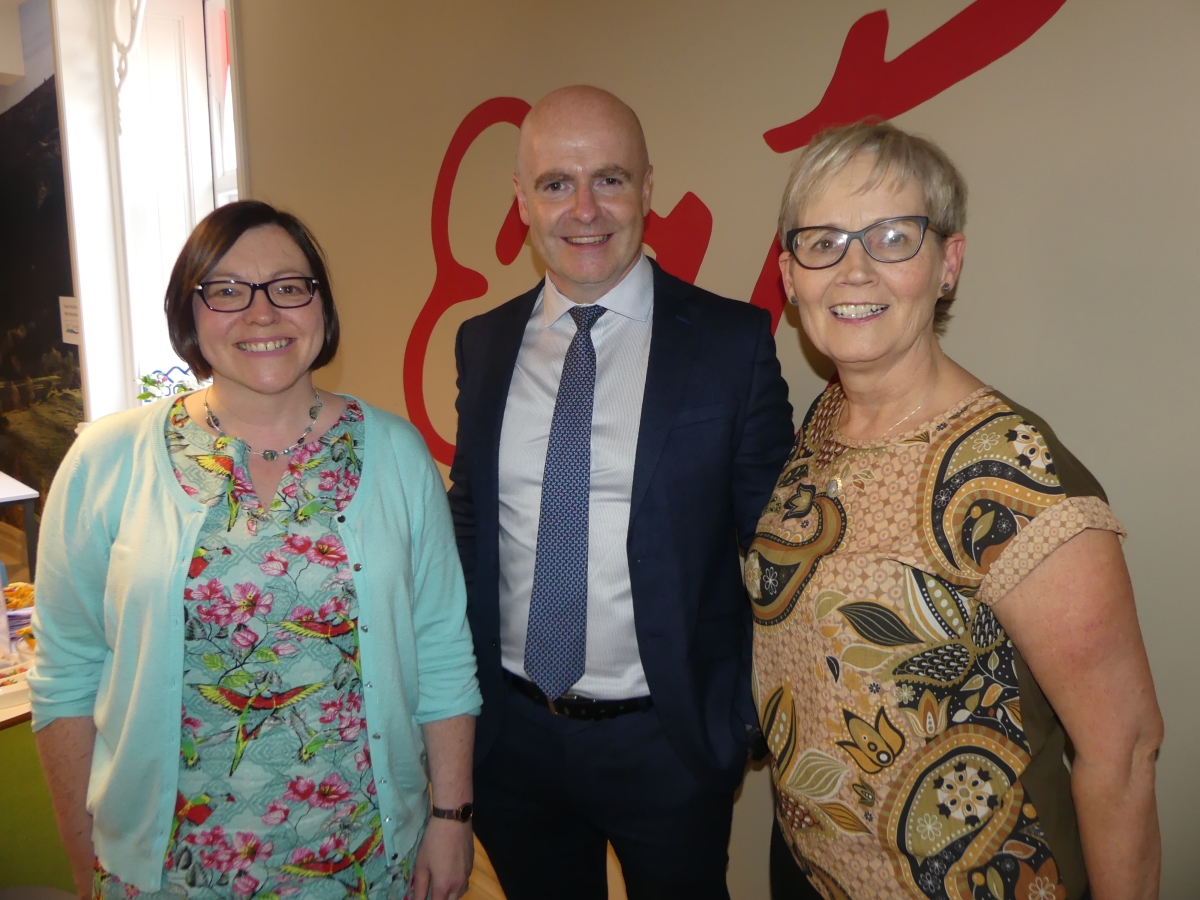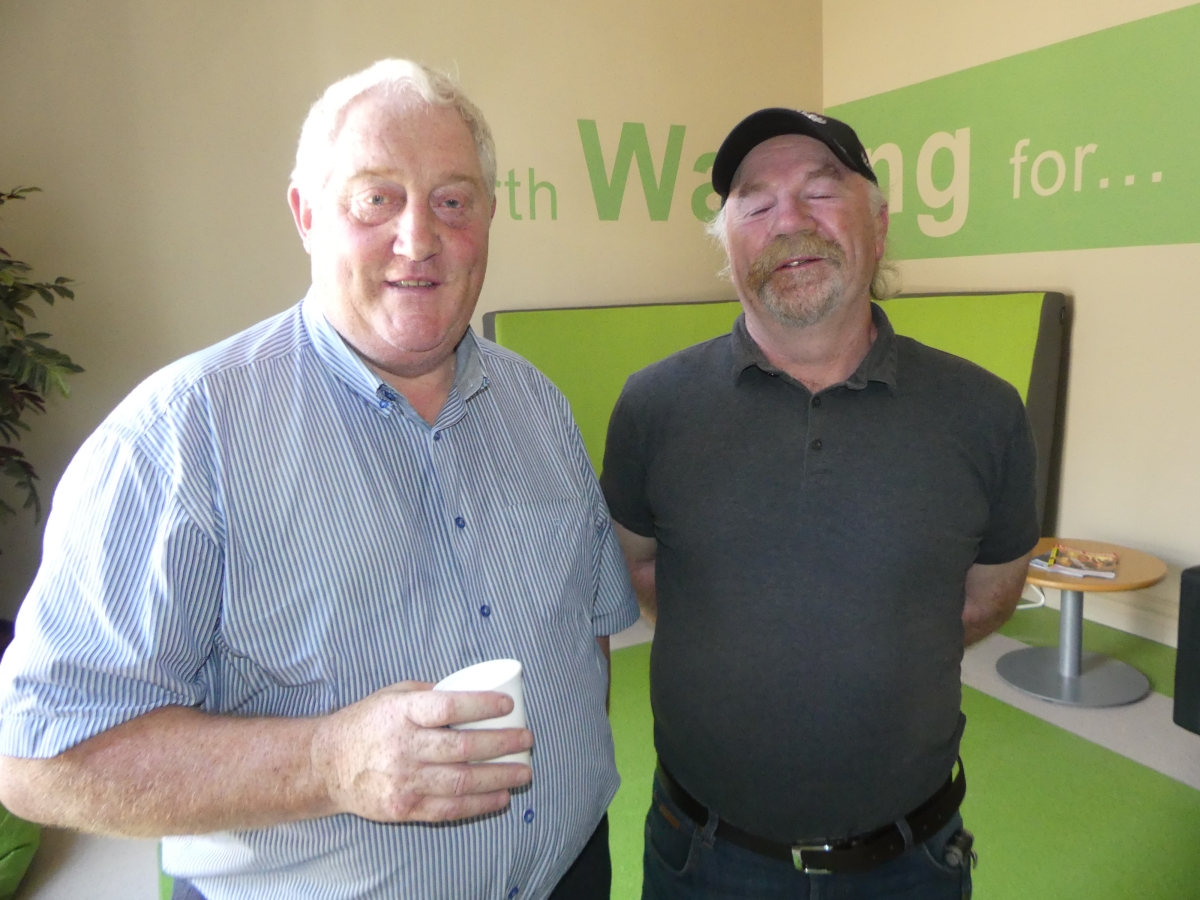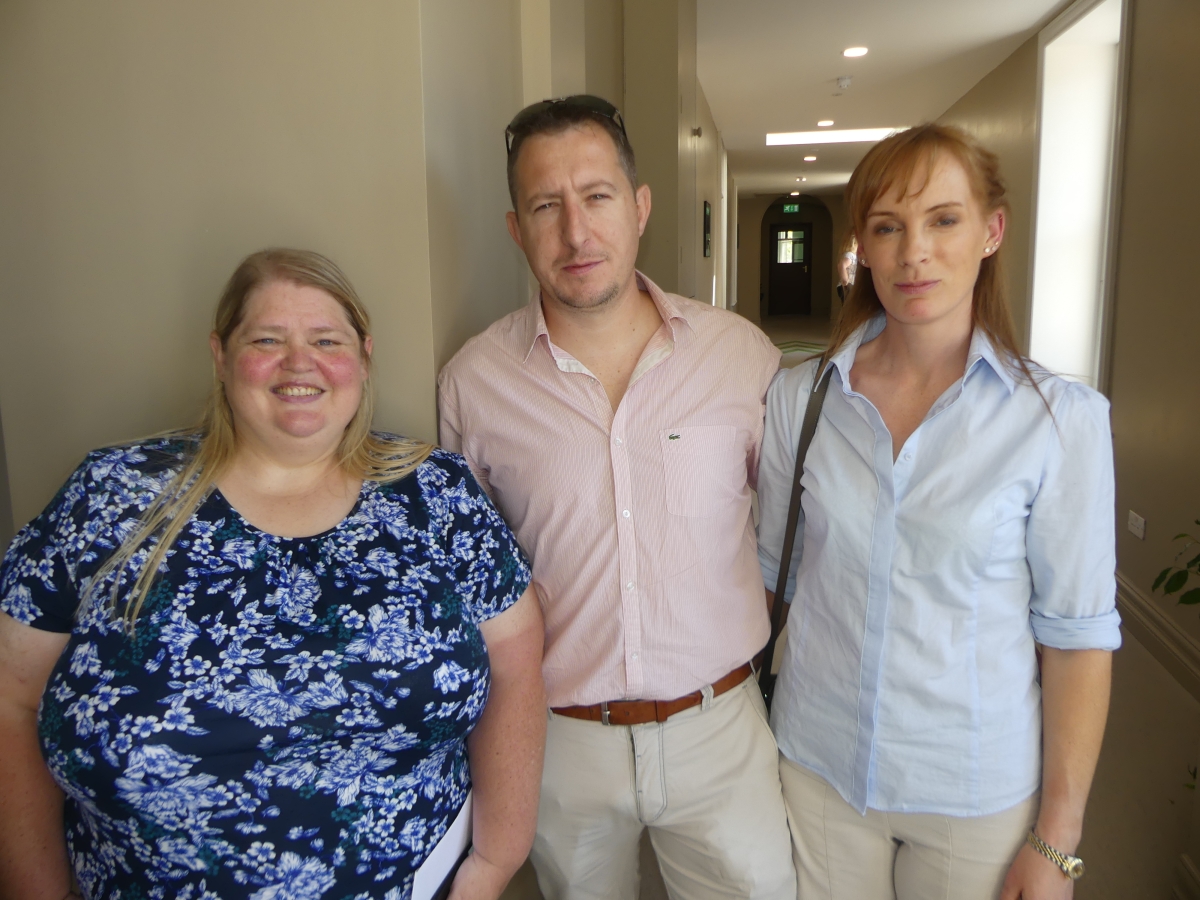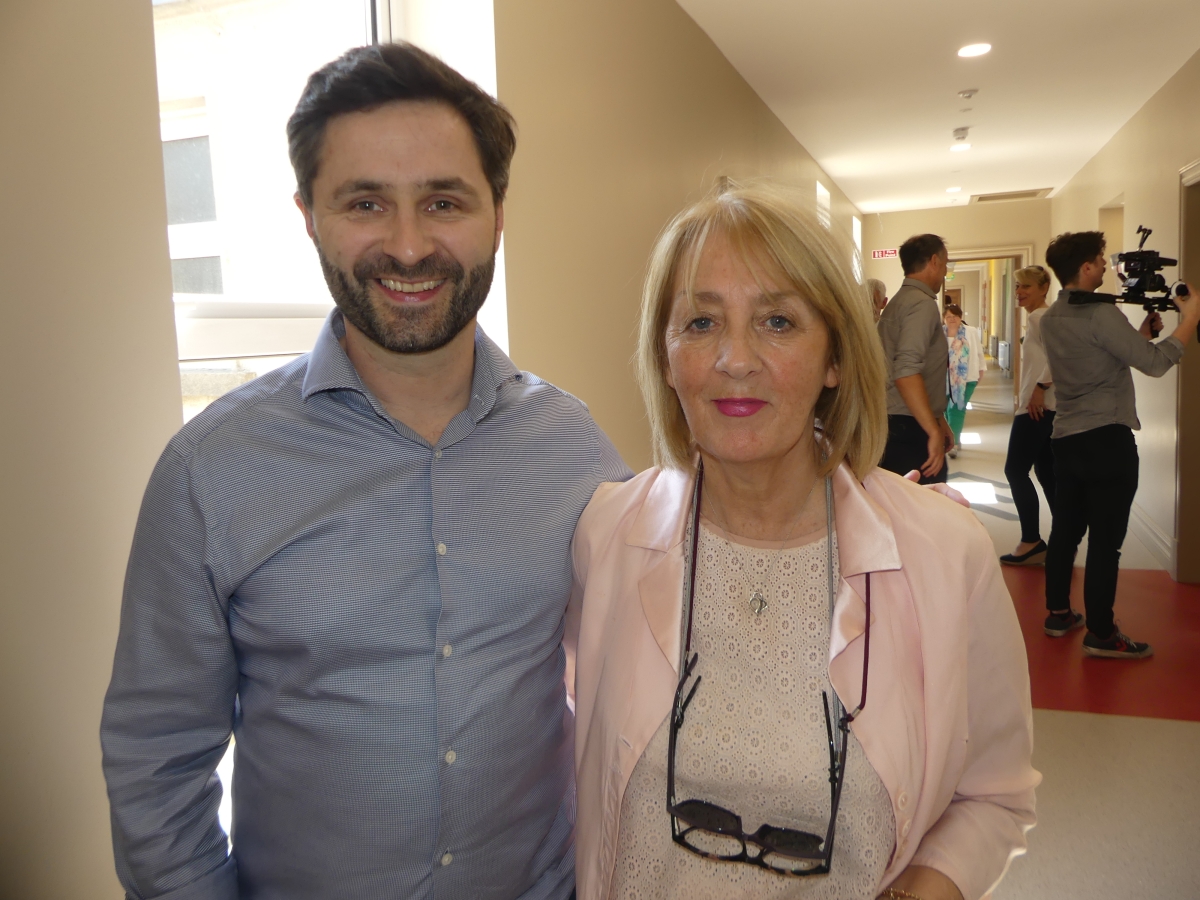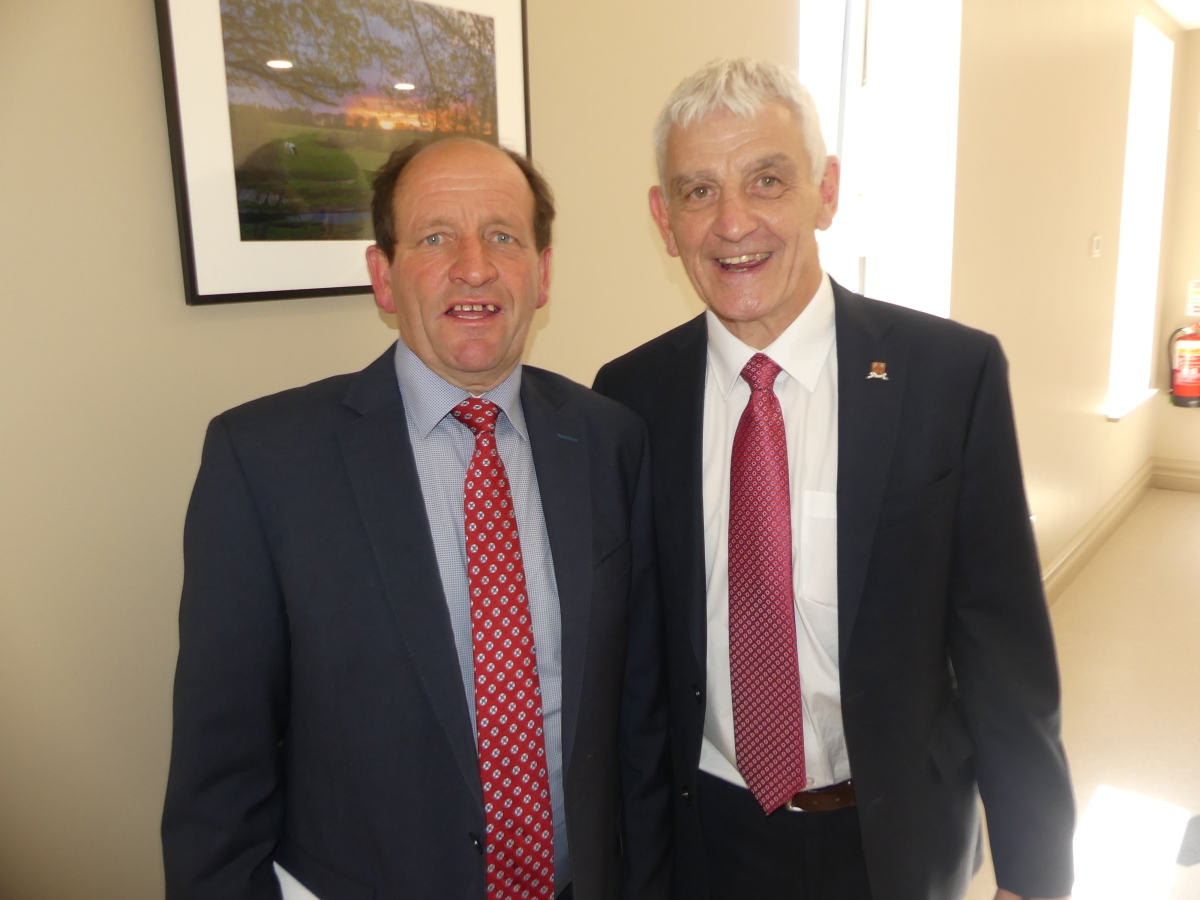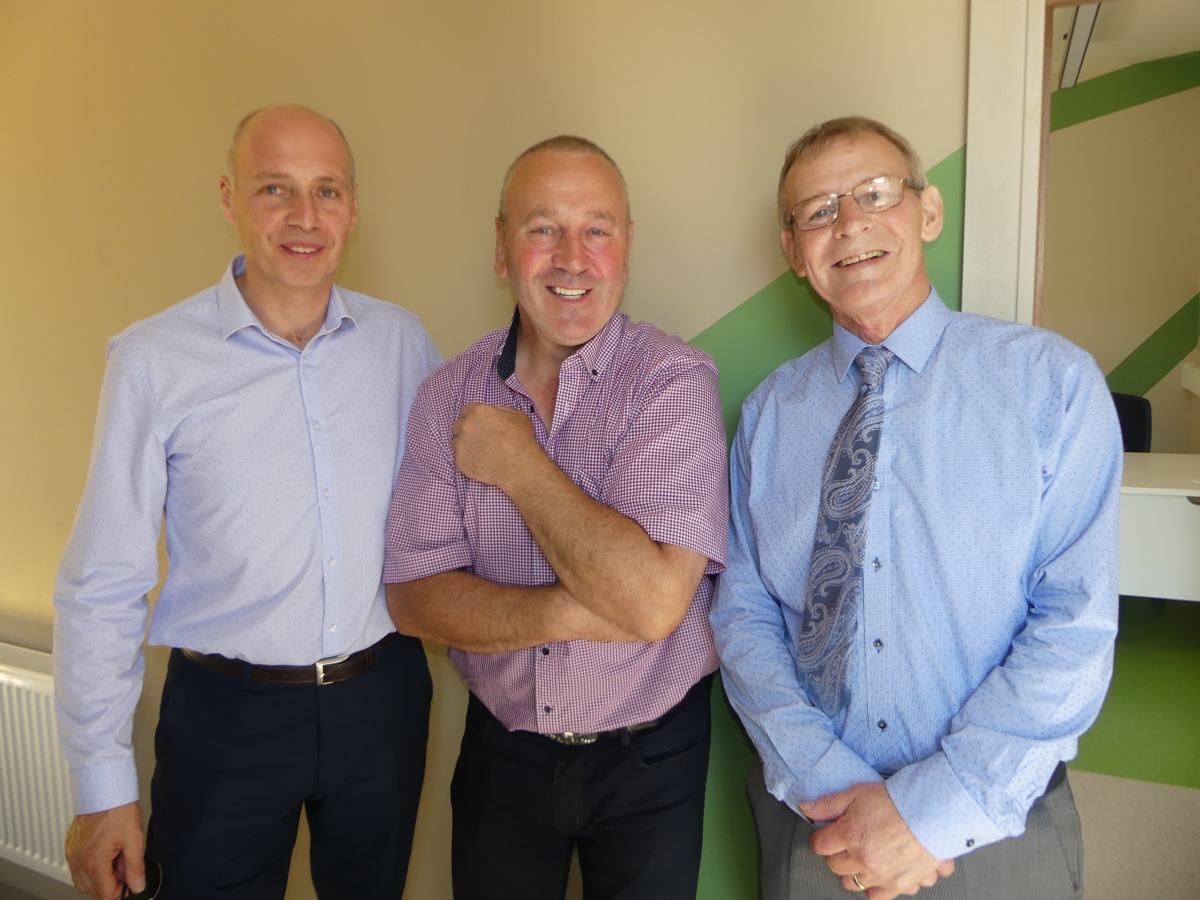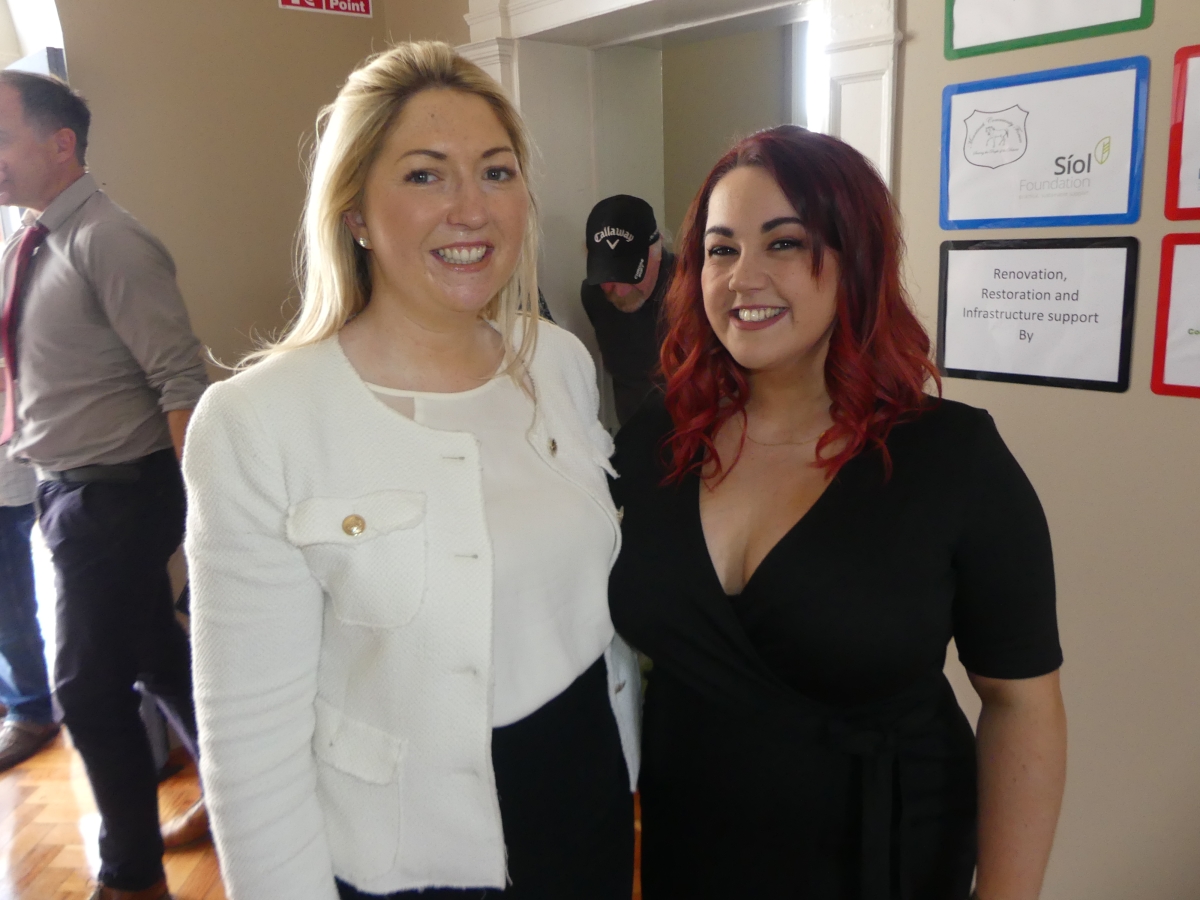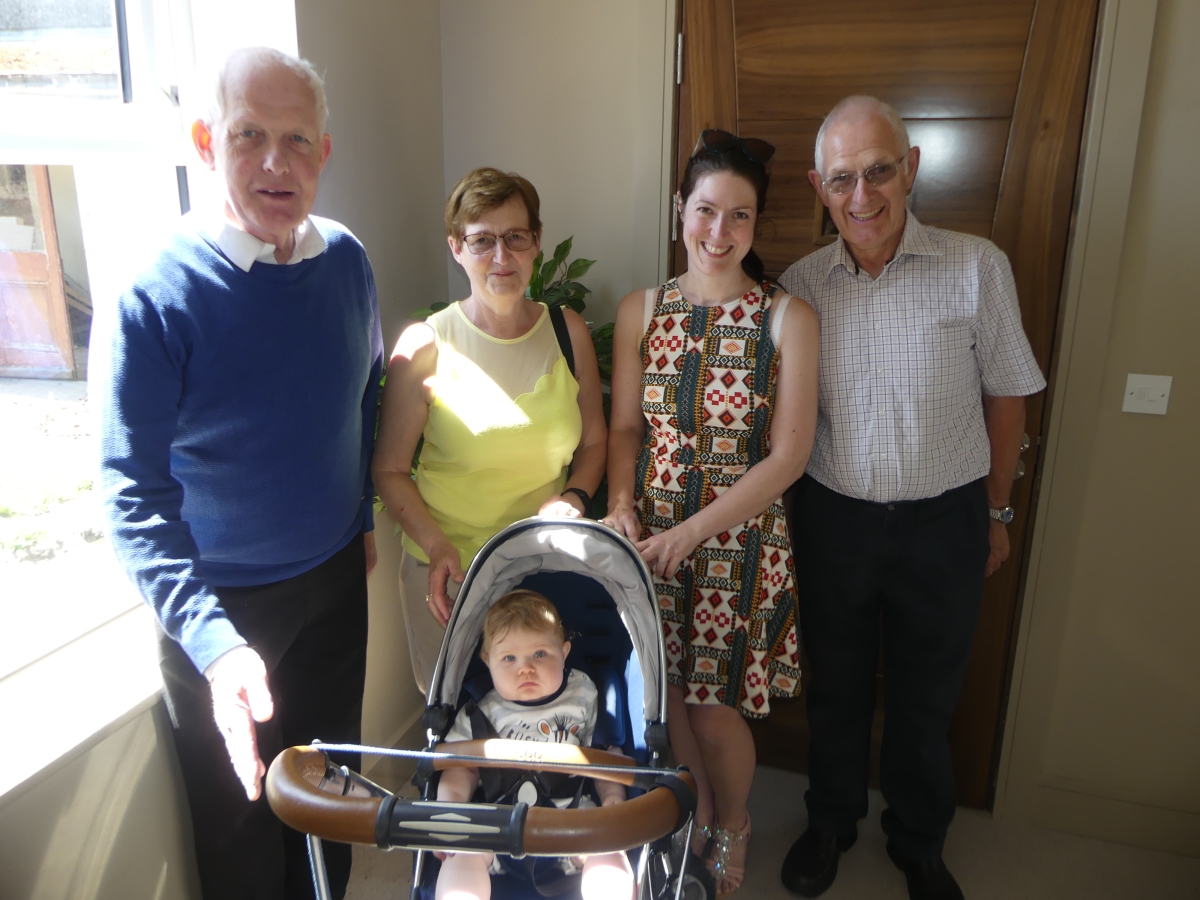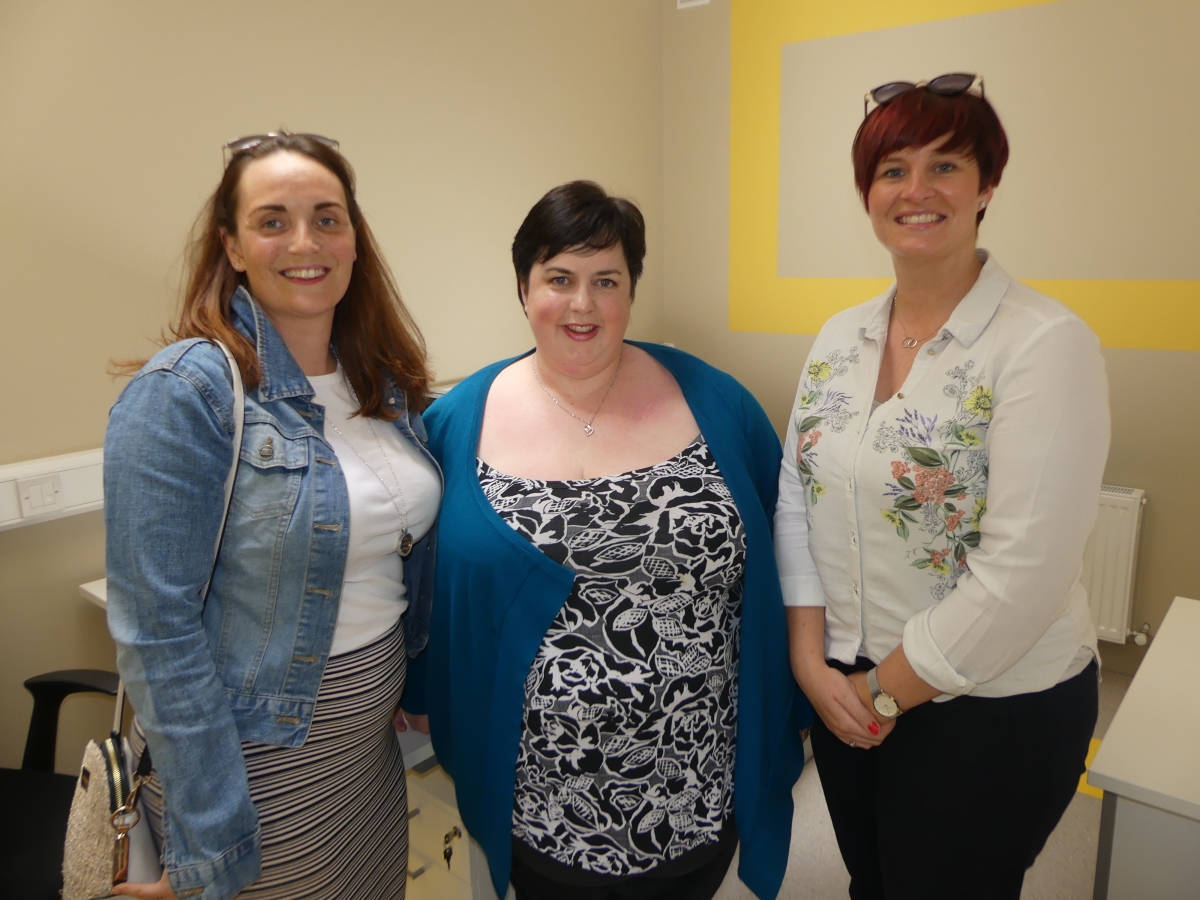 SEE ALSO – Huge show of support for the Laois hurlers from Kiladooley NS ahead of Joe McDonagh Cup final