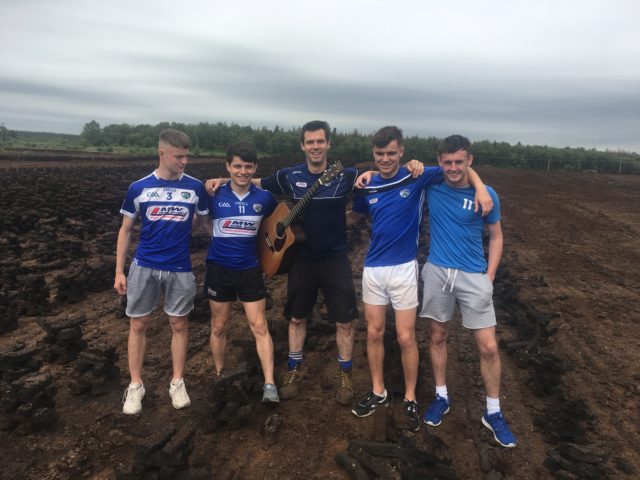 Brought to you in association with FREESOUL Portlaoise
Well if there's anything to get you ready for cross-border rivals this it is.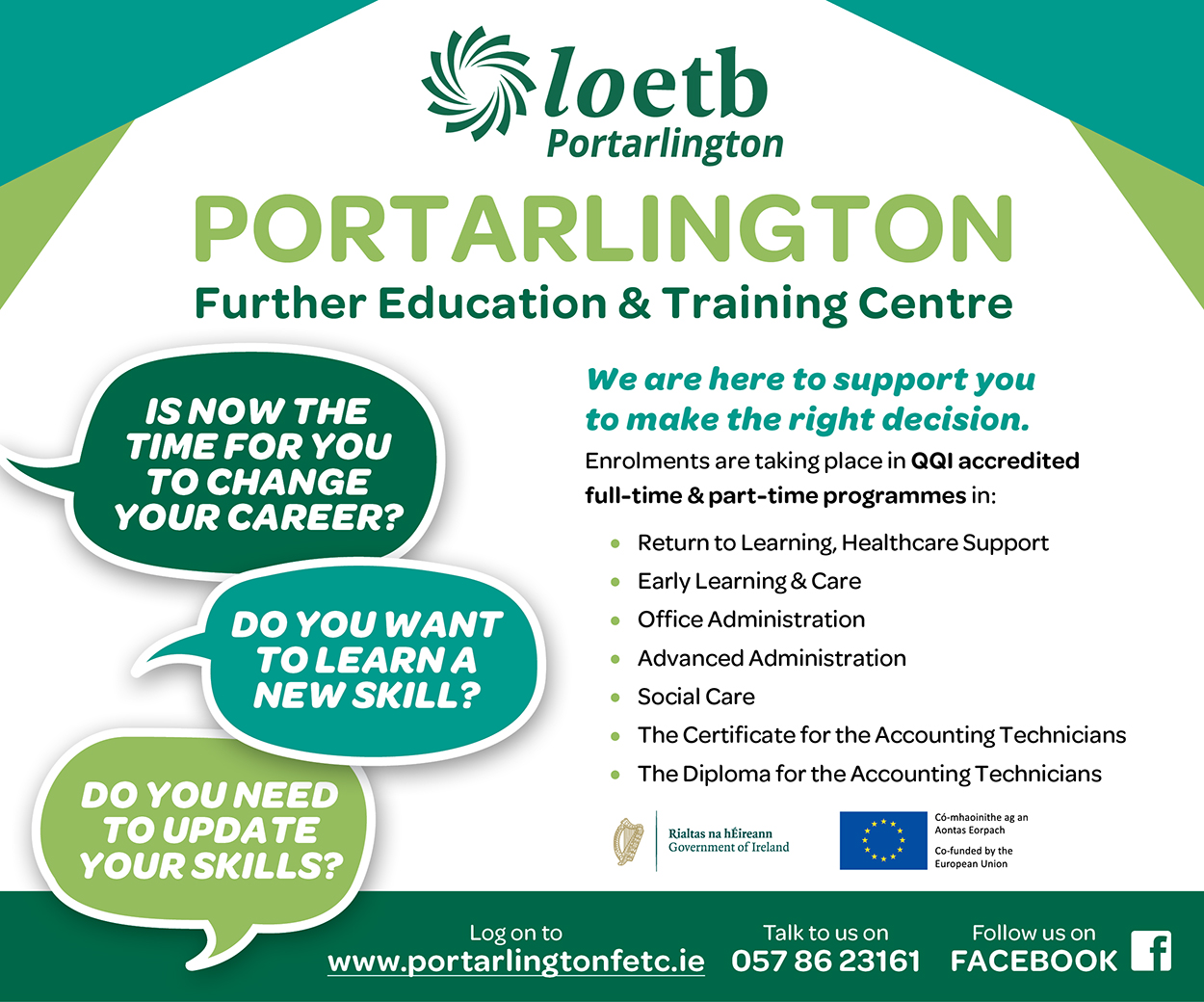 The rivalry between Laois-Offaly football is best summed up in Portarlington – a town which is divided by county lines and hosts two GAA clubs – Portarlington GAA, in Laois, and Gracefields GAA, in Offaly.
The famous sportswriter Con Houlihan used to call Laois-Offaly games, 'The Battle of the Bog'. Well this battle of the videos his typifies that sentiment.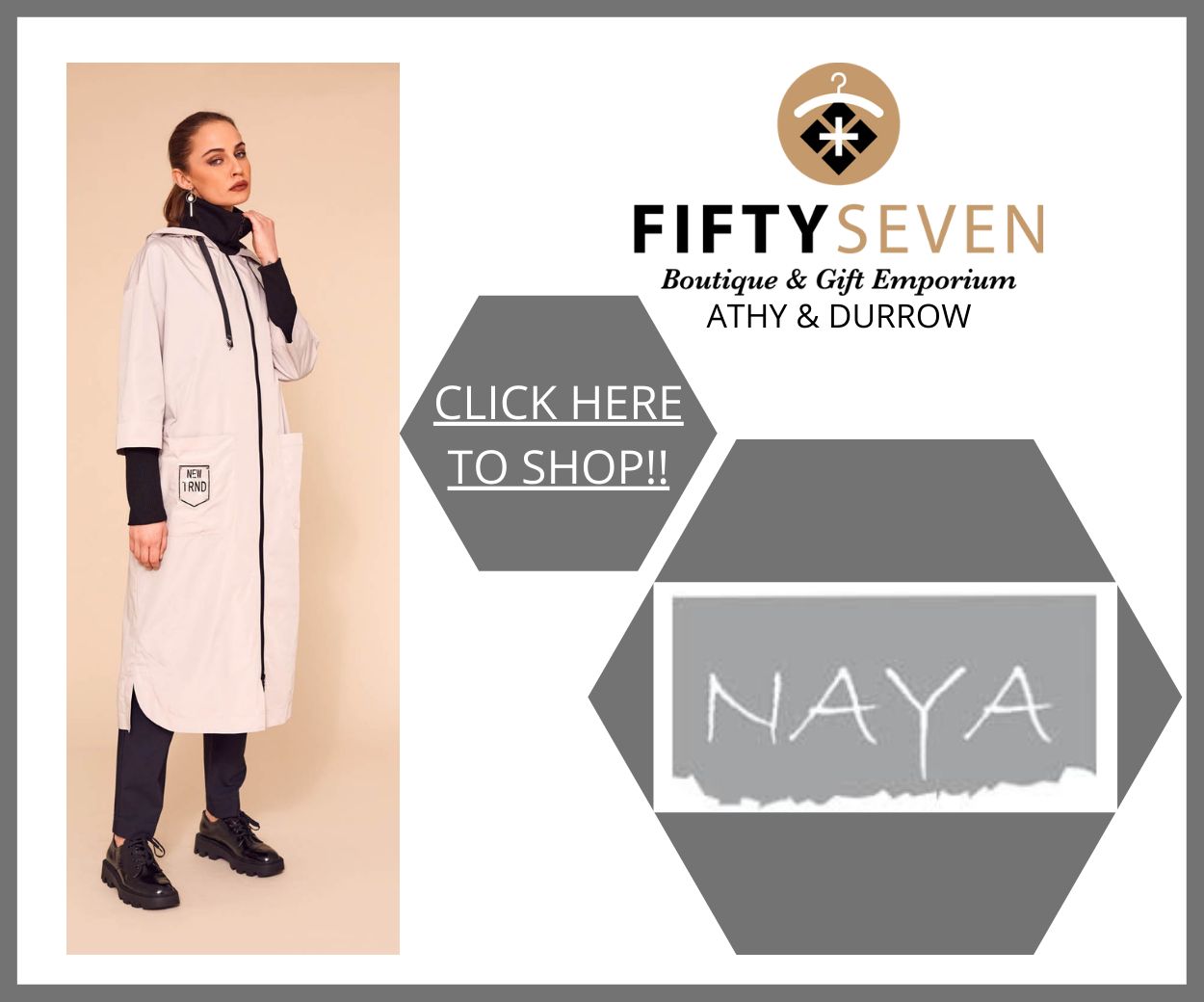 This weekend's All-Ireland Qualifer between Laois and Offaly spurred on Offaly man Eddie Murphy to recite 'The Offaly Rover' on Derryounce bog while footing turf.
Now Laois have hit back with a song of their own.
Six proud Laois men – Niall Coffey, Paul Tynan, Colin Slevin, Cathal Bennett, Ronan Coffey and Mikey Bennett have taken part in a rendition of 'Lovely Laois' on Derrynounce bog in response to Murphy's Offaly Rover.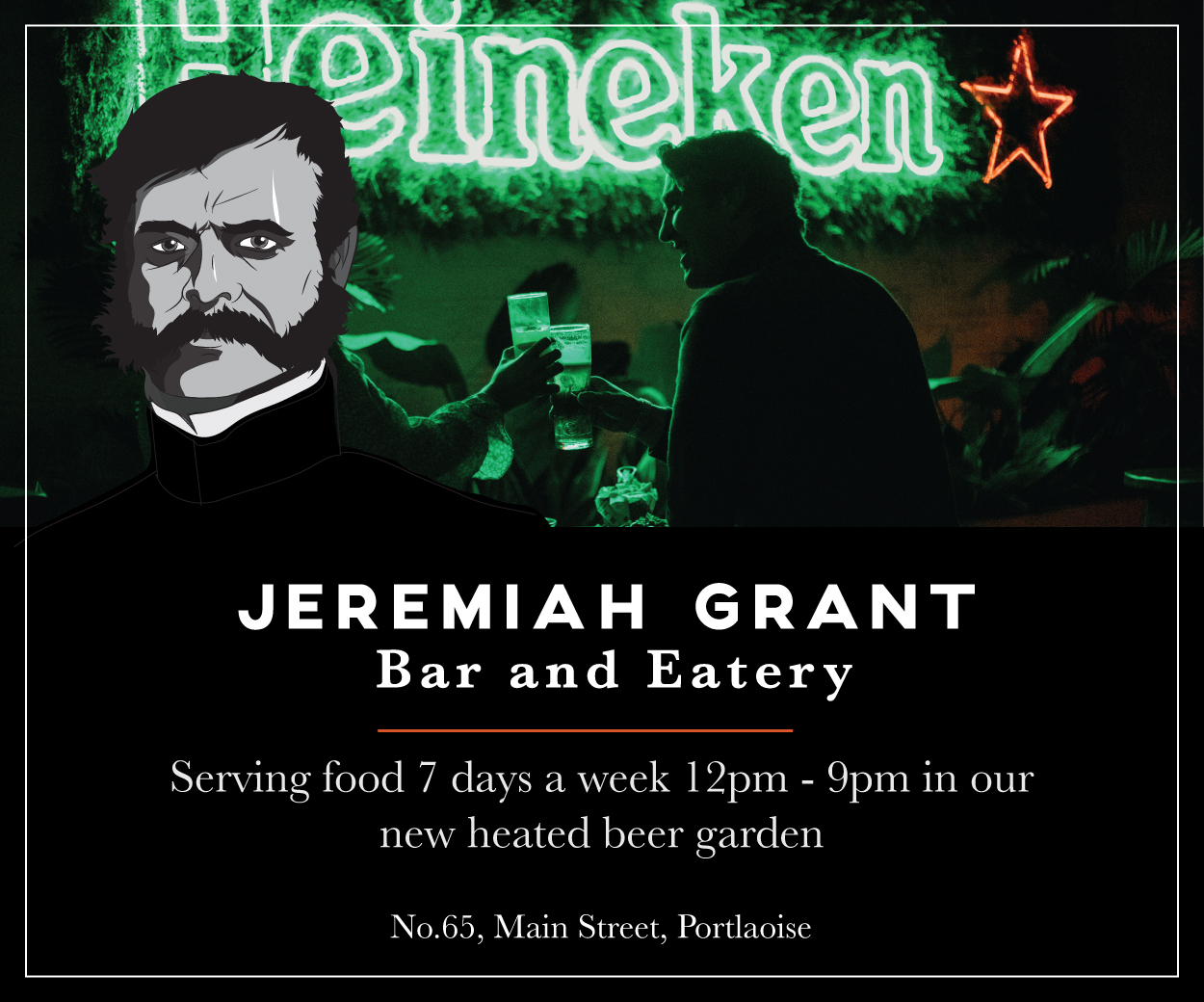 Paul Tynan, a proud O'Dempseys man, and a member of the band 'Half the Truth,' can be seen singing Lovely Laois, while Laois underage players and Port men Colin Slevin, Cathal Bennett, Ronan Coffey and Mikey Bennett foot turf behind him.
"It was a challenge put to us," said Niall Coffey, a proud Laois man.
"Johnny's song is very good but we already have all our turf footed, unlike those Offaly lads!" laughed Niall.
You can view both videos below and make your estimation on which is the better here!
Indeed the Laois-Offaly football rivalry is intense at the best of times but it's ramped up a level this week in the Barrow View estate in Portarlington where Laois players Robbie Pigott and Paddy O'Sullivan live, as well as Offaly's Anton Sullivan.
Many thanks to Barry Lambkin for sending us in this great photo for some of the young girls and boys in the estate!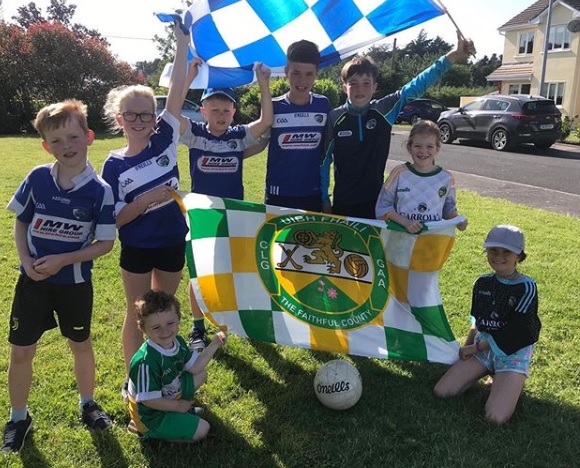 SEE ALSO – WATCH/LISTEN: Joe McDonagh Cup final preview as Laois hurlers set for Westmeath challenge