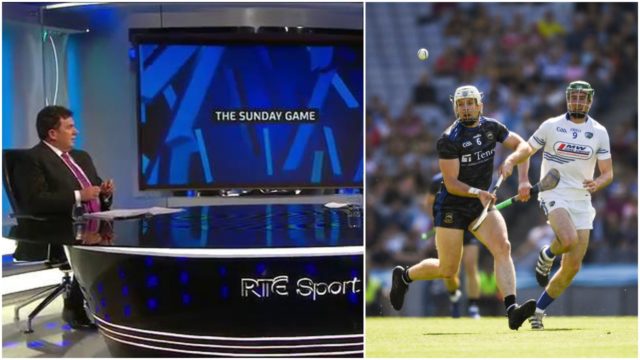 Brought to you in association with Treacy's Bar and Restaurant, The Heath
The journey has come to an end for the Laois senior hurlers for 2019.
The Laois hurlers lost 2-25 to 1-18 to Tipperary in the All Ireland SHC quarter-final this afternoon in Croke Park.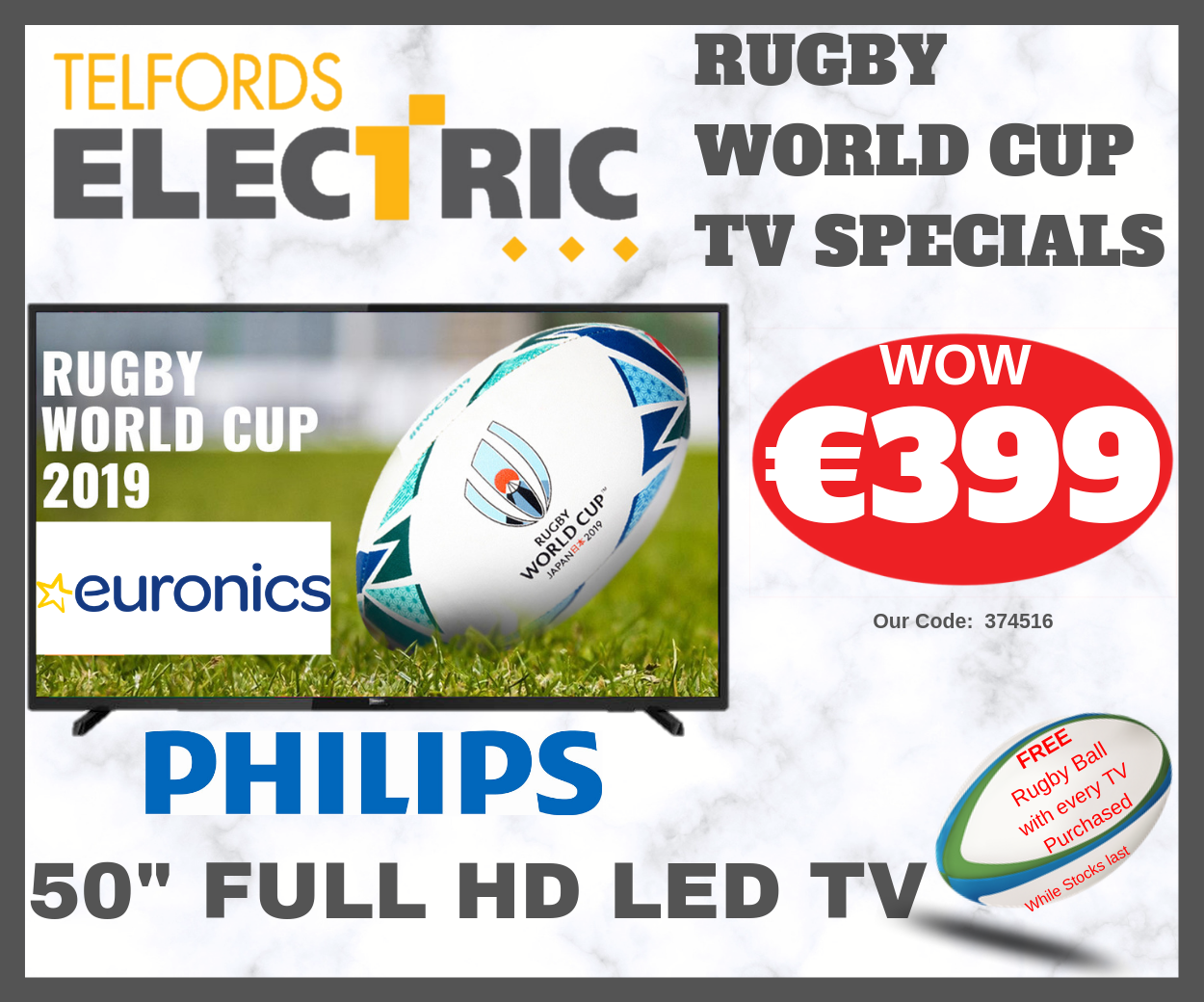 Many Laois and GAA fans settled in last night excited to see the Sunday Game analysis of a game that had many talking points.
Some great Laois scores, some brilliant support, a soft looking penalty and a harsh sending off.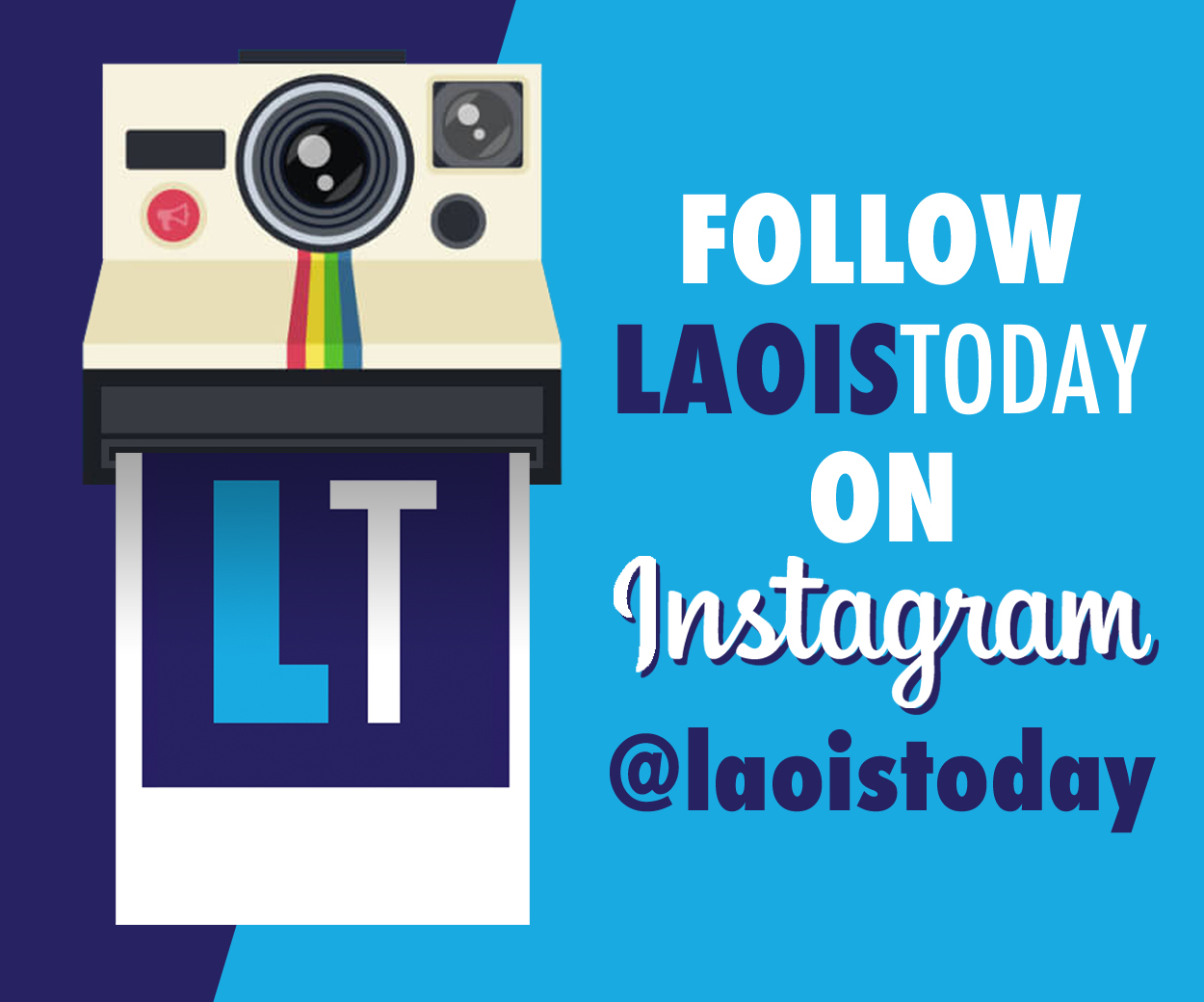 However, many fans were left feeling short changed by what the Sunday Game had to offer.
The Laois and Tipperary clash was the last game to be analysed by Derek McGrath and Jackie Tyrell – and it was only afforded around 2 minutes and 30 seconds of highlights.
In fairness to McGrath and Tyrell, they did highlight the good play of Laois and made reference to the fantastic support that we had in Croke Park yesterday.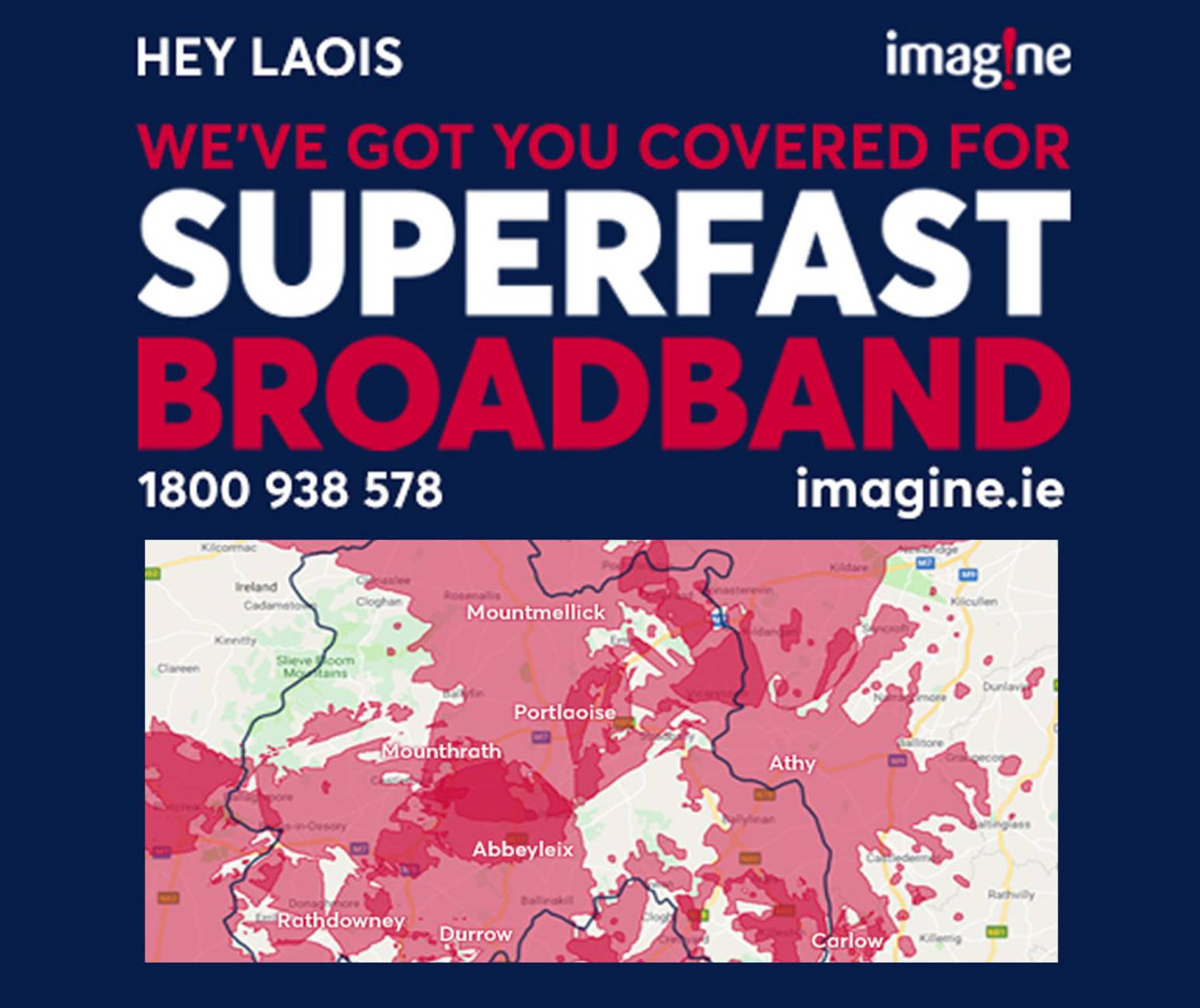 However, they did not discuss the first half penalty that was awarded against Laois nor did they analyse the red card shown to Aaron Dunphy at the start of the second half.
Playing in a second tier competition for much of the year, Laois's Joe McDonagh Cup games were never discussed on the show this year until the final.
Yesterday's game was live on TV, yet the Sunday Game chose to use a highlights package instead of using the match coverage with full commentary.
In Laois's biggest game at this level in 40 years, many Laois fans took to Twitter to express their displeasure at all of this.
Absolute bullshit rte show 40 seconds of laois tipp 1/4 final
They showed about 10 mins of kk match that they already had showed live.Then they discuss how do weaker teams improve

— Ronan Byrne (@Breadman37) July 14, 2019
@TheSundayGame why was the Laois-Tipp game not given the same coverage tonight as other game?? Shame

— Karen Butler (@KarenButler7) July 14, 2019
@TheSundayGame disgraceful coverage of the Laois/Tipp game.

— Damo 🔰🔰🔰 (@Drandom15) July 14, 2019
Nice to see @TheSundayGame showing 2mins of laoisvstipp. Pure disgrace in promoting the game with that viewing

— michael boyhan (@michaelboyhan) July 14, 2019
Quickest coverage of a game that meant so much to the people of Laois. Not a mention of the sick refereeing. Bull. @TheSundayGame

— Kate (@minikitten23) July 14, 2019
@TheSundayGame show 2mins 30 seconds of highlights from Laois vs Tipp. This was an All Ireland quarter final. That is an nothing short of a disgrace.

— Keith Higgins (@heithkiggins) July 14, 2019
Sickened with @TheSundayGame to put the Laois Tipp game down to a 2 minute report. Those lads deserve better than that

— Ailín O'Briain (@AOB_93) July 14, 2019
All Ireland quarter final and all the @TheSundayGame give on Laois game is a report by Jon Kenny!!!. Joke

— Philip Scully (@pippo30) July 14, 2019
@TheSundayGame wtf was that??? At least yee are consistent!!! That was embarrassing only for how well the 2 lads spoke about Laois.@MrJackieTee

— Danny Hanlon (@dannyhanlon123) July 14, 2019
Why couldn't rte show proper highlights of tipperary v laois as opposed to a report by John Kenny #SundayGame

— Eanna O'Malley (@DaBouldMalley) July 14, 2019
A 2 minute report on an all ireland hurling quarter final. You just can't get it right @TheSundayGame brutal stuff #gaa #SundayGame

— Conor Heaphy (@heaph93) July 14, 2019
So @RTEgaa are only doing a report on Tipperary Laois game, an all Ireland quarter final game & also biggest game @CLGLaois hurlers have played in 40 years.
That's some response to those who claim RTÉ don't show due respect to second tier teams #gaa #SundayGame

— Micheal Clancy (@meehallclancy) July 14, 2019
Can The Sunday Game be serious about the very poor highlights, or lack of highlights on the game between Tipp and Laois. A great day for Laois and just three minutes viewing and no live commetry

— Liam Hogan (@LiamHogan6) July 14, 2019
Strange coverage on #SundayGame – after coverage of all the other games, #Super8s and #CORKvKK … #tippvlaois gets briefest of "highlights" ..then analysis longer than the highlights focusing on the team going home not the team going on 🤔🤔

— Declan Delaney (@chairmandec) July 14, 2019
Poor effort from rte showing a few min of laois v tipp#SundayGame

— Thomas keyes (@tomleona) July 14, 2019
#SundayGame great coverage on Laois v Tipp game. Match report is all that it was worth for the biggest game in Laois hurling in 40 years.

— Jim Miller (@jimcmiller1968) July 14, 2019
#SundayGame what's the story on the Tipp v Laois game? Appalling highlights. There was more talk about the camoige than the coverage. This game clashed with Kerry v Mayo. People didn't see that game. Not good enough. #SundayGame

— Sean Doody (@Doody13Sean) July 14, 2019
Very poor coverage of #tippvlaois on #SundayGame. Only a 2 min report and no analysis of the match. Both players and viewers deserve more.

— William Delaney (@willydelaney) July 14, 2019
@TheSundayGame @DerekMcGrath9 @CLGLaois not a mention of the penalty decision or the sending off decision that affected the game massively today ???

— Borris Kilcotton Gaa (@BorrisKilcotton) July 14, 2019
Laois v Tipperary relegated to a report. An All Ireland quarter final and it's just a report. That's very disappointing. @thesundaygame #gaa #laois #tipperary

— Cóilín Duffy (@coilinduffy) July 14, 2019
Why did Laois v Tipperary only get a reporter package on the #SundayGame? Did it not deserve full highlights like Cork v Kilkenny? All-Ireland Quarter-Final 🤔

— Killian Whelan (@Killian_Whelan) July 14, 2019
SEE ALSO – In Pictures: Incredible scenes as Laois fans turn out in force to support hurlers