The Anti-Wrinkle and Filler Clinic in Portlaoise provides a range of services and they have a great offer for the month of August.
Refer a friend and you'll receive 10% off any treatment until August 31. Quote LaoisToday when booking. 
Appointments may be made by phoning 057 8621110 or 089 421 1012 Monday to Friday 9-6pm.
The Anti Wrinkle and Filler Clinic, based in the Cedar Clinic on the Mountmellick Road in Portlaoise is overseen by Dr Sharon Delaney, a local doctor who specialises in aesthetic medicine as well as working in the Cedar Clinic.
Here Dr Delaney explains her background, the various procedures on offer and what you need to know if you're going to get work done.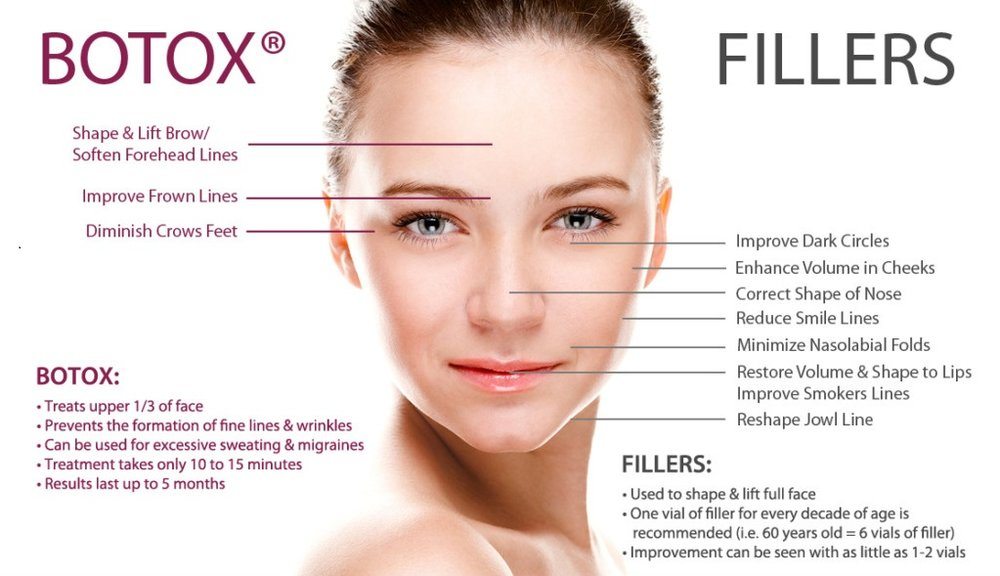 Explain what you offer in the anti-wrinkle clinic?
At the Anti Wrinkle and Filler Clinic we offer both antiwrinkle BOTOX treatments and hyaluronic dermal filler treatments. The Irish made BOTOX is used for the reduction of forehead lines, frown lines and crow's feet.
Fillers are used to add volume and shape to lips, nasolabial folds and cheeks. They can also be used to treat lipstick lines.
At the Antiwrinkle and Filler Clinic we use the market brand leaders BOTOX and Juvederm to achieve desired results.
What do I need to know if I'm to get a treatment in this area? 
Prior to any treatment it is important to gather a thorough history of previous treatments, medical history, concurrent medications and allergies.
Our clients desired outcomes are discussed and treatments are customised uniquely to each person.

Two of the main concerns we find with clients is that firstly, they are anxious that results will be too obvious. By gauging our clients desired outcomes we can produce a subtle look which will provide results without your phone face recognition imploding!
Secondly, some clients are needle nervous but at the Antiwrinkle Filler Clinic we offer effective topical anaesthesia to make the treatment as comfortable as possible.
What's your own background and h

ow did you become interested and start working in this area? 
I'm a Laois native and I completed my medical degree in University College Dublin in 2010.
I went on to specialise in General Practice. I have been based in the Cedar Clinic as a GP since 2015.
In the current climate of social media and image I became interested in what could be achieved through aesthetic medicine. This led me to complete further training in the UK in the field of aesthetic medicine.
Do you enjoy the contrast in your role in the Anti Wrinkle Clinic and your duties as a GP?
At present I practice as both a general practitioner and an aesthetic medicine provider.
I find each of these areas both enjoyable and rewarding. The contrast between the two ensures that there is never a dull moment!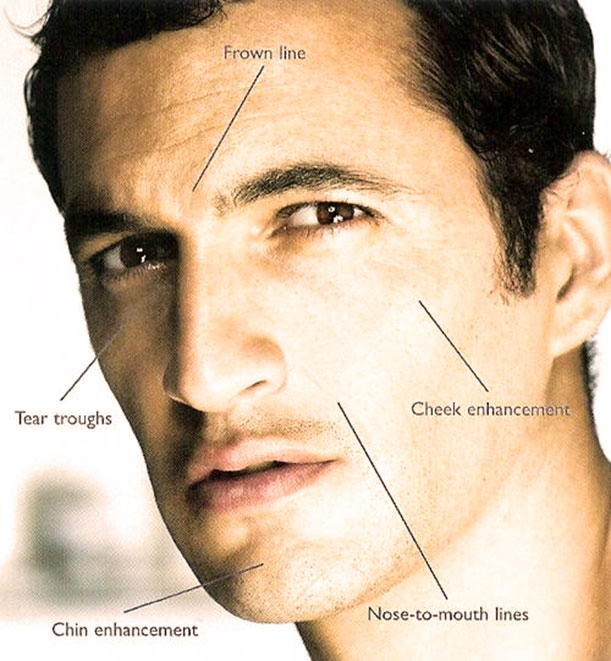 What changes have you seen in this area in recent years? 
We are fortunate to live in an era of constantly evolving medical break throughs and product development. Treatments in aesthetic medicine today are more effective, more comfortable, safer and longer lasting than ever before.
Results with BOTOX can be expected to last 4-12 months and 9-18 months for fillers depending on the area treated, previous treatments and individual metabolism.
At the Antiwrinkle and Filler Clinic we feel it's important not to underestimate the huge benefits of aesthetic treatments for both psychological and medical reasons.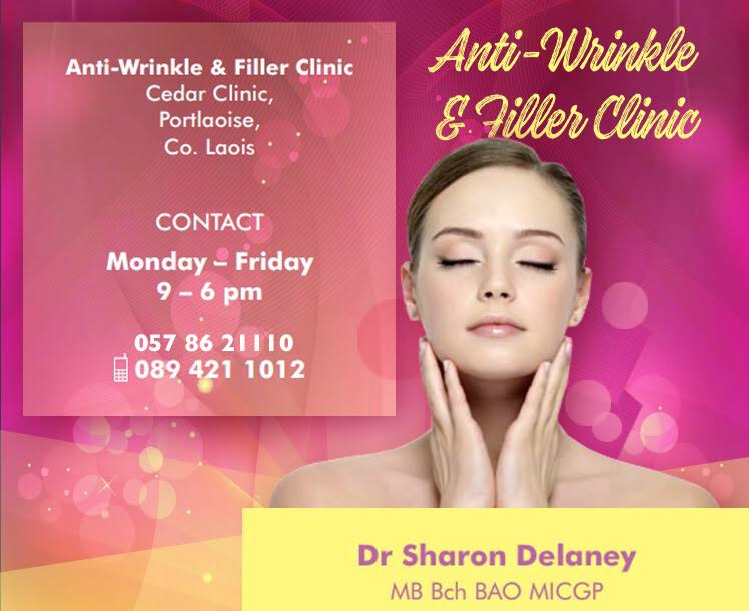 Clients can not only avail of BOTOX for reducing wrinkles but also for conditions such as migraine and hyperhidrosis (excessive sweating).
At the Antiwrinkle and Filler Clinic we use only safe and reliable products to achieve our clients desired results.
What are your opening hours and h

ow do I make an appointment?
Appointments may be made by phoning 057 8621110 or 089 421 1012 Monday to Friday 9-6pm.
SEE ALSO – Check out the dedicated jobs section on LaoisToday