Brought to you in association with Crettyard Stone
This Friday evening in Tullamore the Laois U-20 footballers will take on Dublin in the Leinster final.
It's ten years since Laois last appeared in a provincial final at this grade (then U-21) and 12 years since Laois last won it.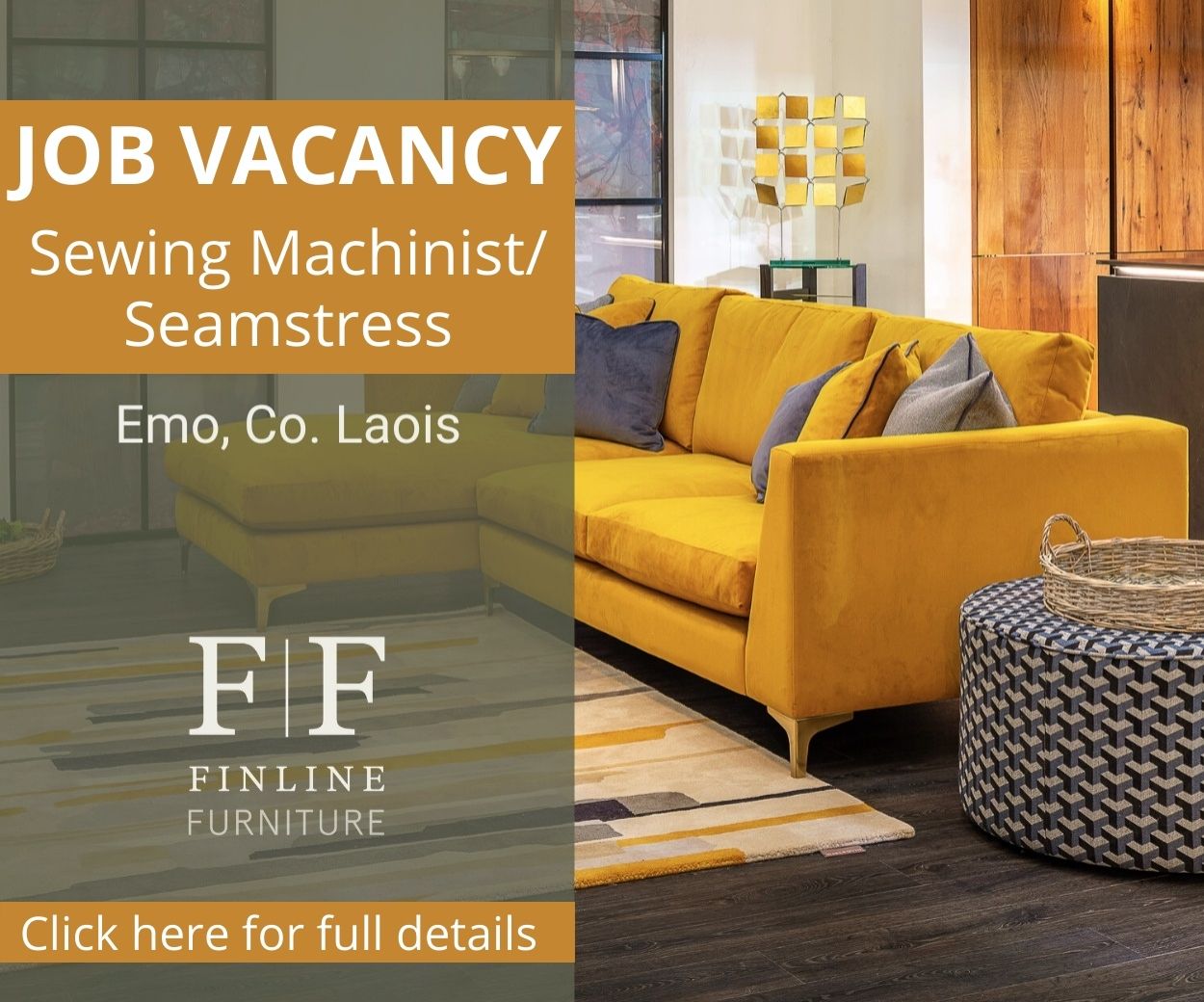 Laois, though, have a proud tradition in the old U-21 competition, reaching the first All Ireland final in the grade in 1964 and winning Leinster again in 1969, 1982, 1987, 1994, 1998, 2006 and 2007.
Today we're looking back at that 1994 success as this year marks the 25th anniversary of that triumph.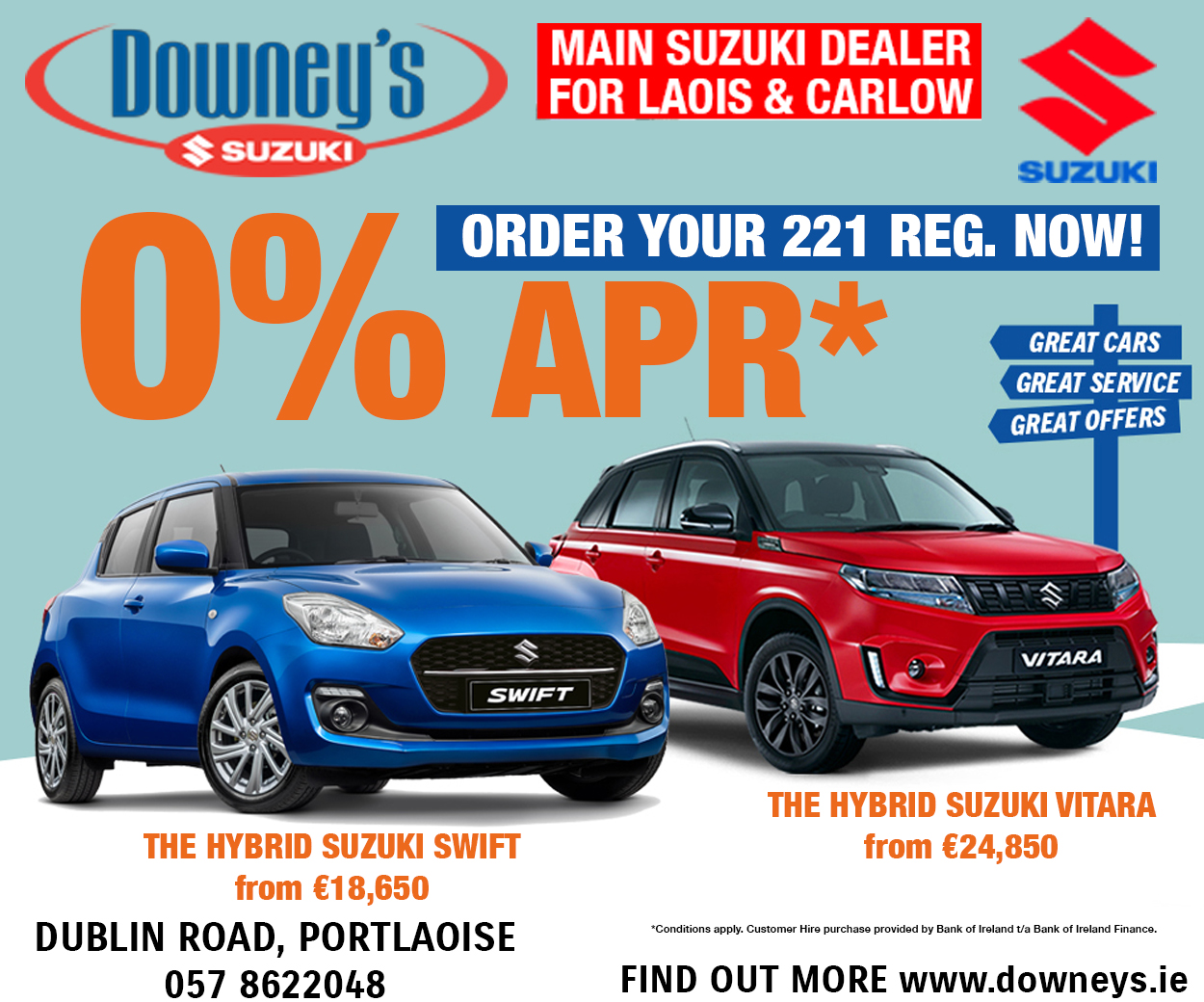 And talk about controversial. Laois and Meath shared a huge rivalry that bordered on hatred at the time. At senior level, Meath had beaten Laois in the Leinster final in 1991, but Laois stunned Meath in Navan in 1992.
Meath carried out revenge at senior again in 1993 and 1994, at a time when the championship was straight knockout and Laois's summer was over following thoses losses to Meath.
In 1994 they met in the Leinster U-21 final, one that went to a replay with the two games either side of the senior game in the middle.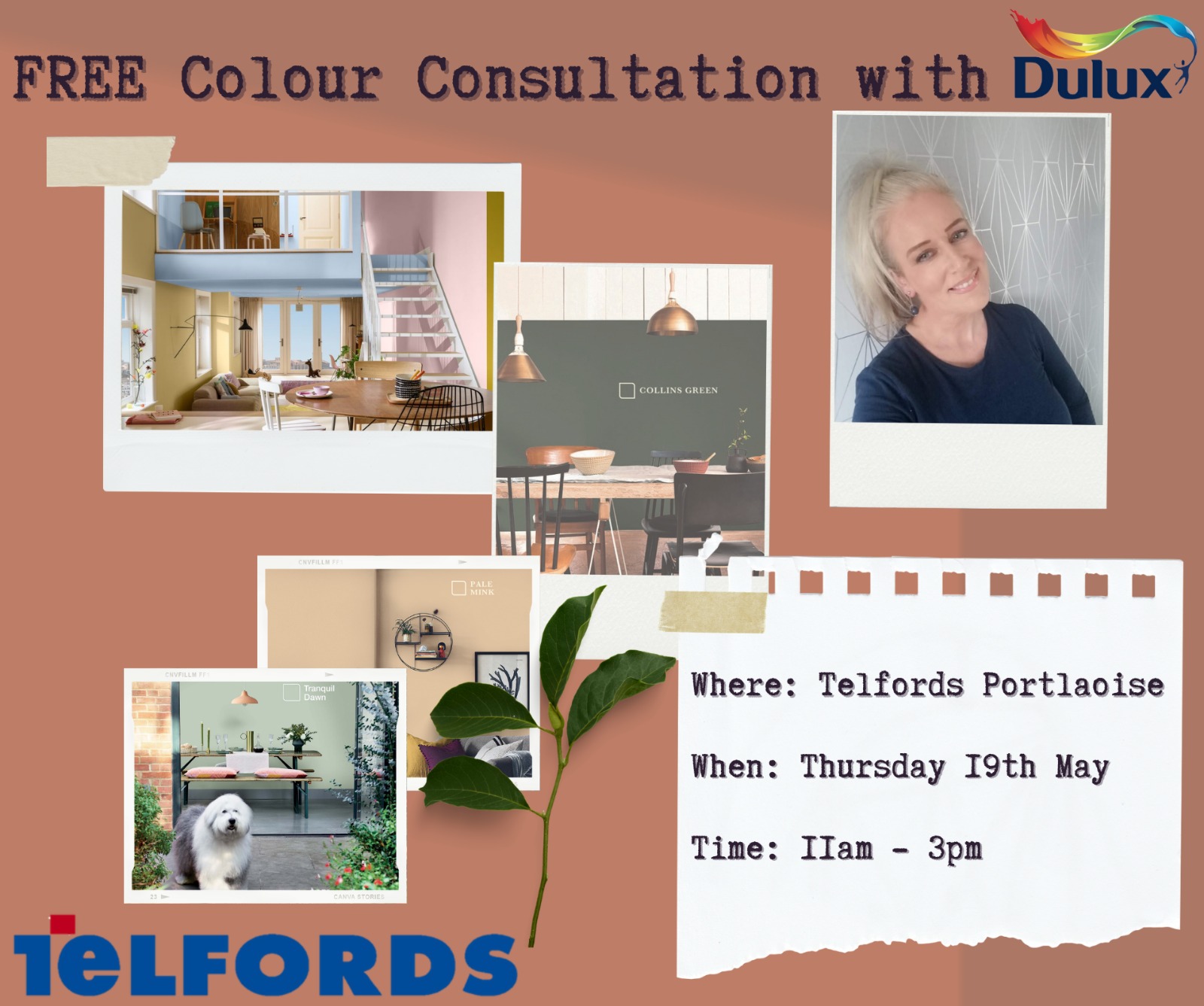 This one was to go Laois's way. The sides drew a low-scoring game in Newbridge in early June but Laois won a belter of a game three weeks later in the replay back in Newbridge again. It finished 1-17 to 1-13 to Laois after extra time. Five lads were sent off in total.
"Extra time victory hard earned in bruising clash with Meath," was the sub heading on the Leinster Express headline the following Wednesday.
"This was a tough, hard game of football," wrote Brian Keyes in his match report. "And if you expected anything else from a Laois-Meath clash, then you've been living on a different planet for the past four years."
Laois dominated the opening half and led 0-9 to 0-3 at half time
But Meath had a star-studded team, many of whom had won the All Ireland the previous year, and Trevor Giles was to the fore in dragging them back into the game.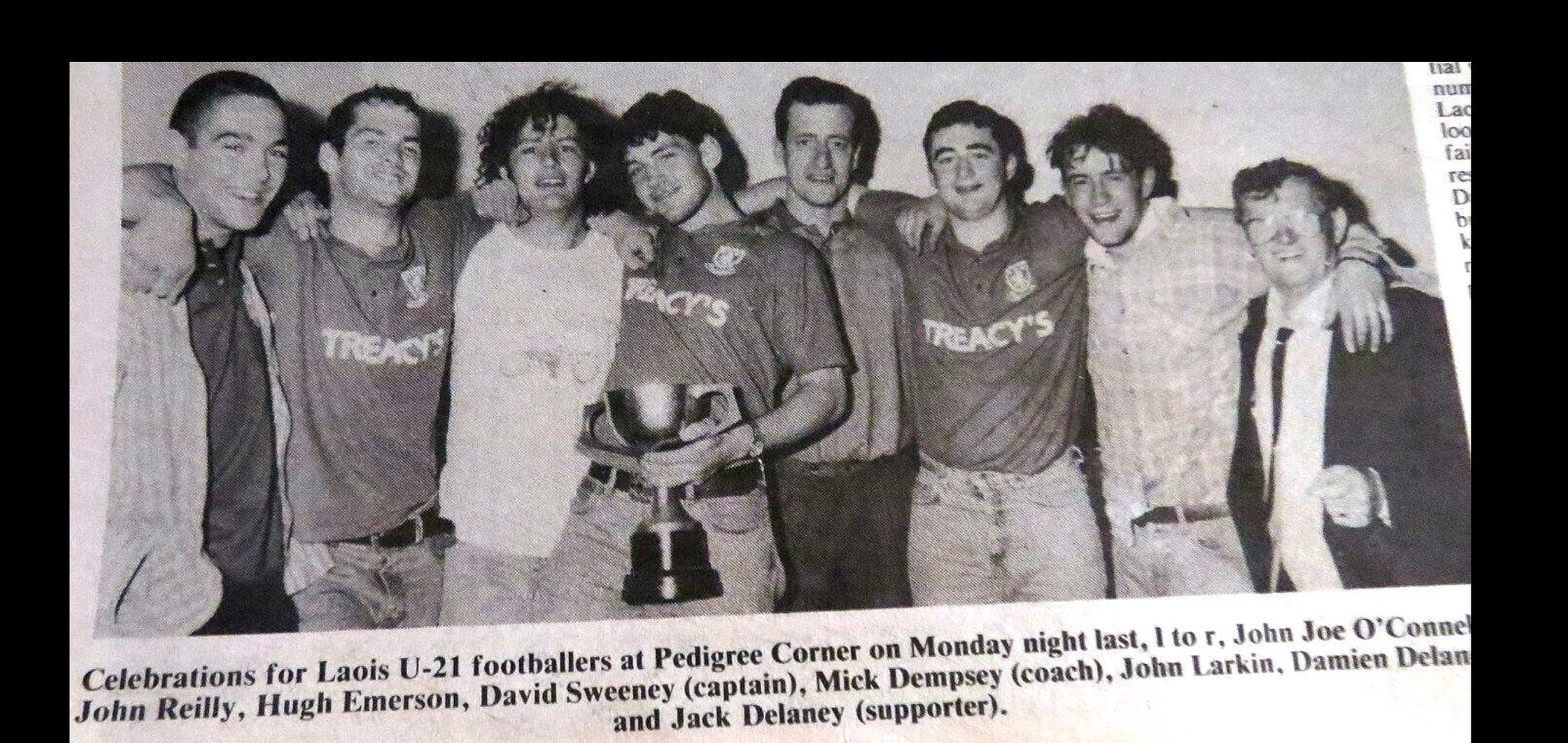 They took the lead with 12 minutes remaining when Graham Geraghty – then already an established senior player – came up from centre-back to fire to the back of the net.
Shortly after Meath's full-back Brendan Halpin was the first to get his marching orders but he was soon followed by Fergal Byron (future Laois senior keeper but corner-back on that team and father of current U-20 keeper Matthew) and Meath's Cathal Sheridan.
But Laois kept plugging away and brought the game to extra time thanks to late points from Damian Delaney and Noel Delaney.
Extra time was packed with drama too – with two first-half points from Tom Gee from Ballyroan and two more from Damian Delaney (he scored 10 in total) putting Laois into a half-time lead of 0-17 to 1-13.
There was to be only one more score in the game – but it was a crucial one. Ger Slevin from O'Dempsey's got Laois's first goal as he reacted quickest to a ball coming back off the post and he buried it to the net at dressing room end of the Newbridge ground.
Laois centre-back John O'Reilly and Geraghty were then booked for an altercation and Aidan Kealy from Meath and Damian Delaney were sent off at the same time – Delaney carried from a stretcher at the same time.
But after six minutes of injury time, referee Pat O'Toole blew the full-time whistle.
There were joyous scenes in Newbridge that day and manager Mick Dempsey, who was still playing with the Laois seniors and would later go on to be Brian Cody's right-hand man with the Kilkenny hurlers, predicted after the game that Laois would win more silverware in the coming years.
"This win is very important for Laois," he said. "But it also showed that Laois can compete with any team.
"We may not be guaranteed success but we can compete. In the next few years Laois will win major titles."
The cup that was accepted that day by Hughie Emerson (and his injured Portarlington colleague David Sweeney) infamously got damaged in the celebrations leading to a serious furore afterwards and a threat of expulsion from the 1995 competition.
Laois were later beaten by Cork in the All Ireland semi-final in the Gaelic Grounds in Limerick.
The Laois players that played that day were:
Emmett Burke (St Joseph's) – Won a number of senior championships with Joseph's and was the Laois senior goalkeeper in 1995 and 1996.
Fergal Byron (Courtwood) – Played in goals for the Laois U-21s when he was still 16 but was corner-back in this particular year. Became the Laois senior goalkeeper in 1997 and didn't miss a single game over the next 11 seasons, winning an All Star in 2003. Was later part of Justin McNulty's management team.
Eamon Delaney (Stradbally) – One of a handful of players that was underage the following year, he played for the Laois seniors from 1995 to the early 2000s but missed out on the Leinster success in 2003. Has been involved in Laois underage teams, managed Stradbally and has four Laois senior medals, including two as captain. His son Eamon was on the Laois minor team this year.
Martin Slevin (O'Dempsey's) – The youngest player on the team who was underage for the next two seasons. His brother Ger got the winning goal and Martin was involved with Laois senior panels for many years afterwards. Sadly passed away after a long illness in 2012.
John Larkin (Stradbally) – Another one of the Stradbally contingent on the team, he also went on to win three senior championships with the Little Town. Guided Barrowhouse to the Laois junior football title in 2015.
John O'Reilly (Graiguecullen) – Tough as nails centre-back who got embroiled in a famous tussle with Graham Geraghty and the referee that day. Also later played senior with Laois and with Graiguecullen for many years.
Wayne Scully (Ballyroan) – From the famed Scully clan in Ballyroan, he was one of three club men that played that day. Also won a senior championship with Ballyroan in 1992 and reached the Leinster club final that same season.
Declan Rooney (Clonaslee) – The Rooney family from Clonaslee have contributed some amount to Laois teams over the years – with Declan, Mark and Darren all playing senior hurling and football for the county. He played senior for Laois in the late 1990s but later emigrated to Australia
Hughie Emerson (Portarlington) – Though still U-21, he was already in his third year as a Laois senior. Played with the Laois seniors until 2003 with one of his most famous games coming against Derry in 1997 when he scored three goals in a league quarter-final in Croke Park. Also won two senior medals with Portarlington.
Jacko Murphy (Crettyard) – A complete livewire at wing-forward, Brian Keyes noted in his Leinster Express report that he "covered every blade of grass". Moved to the UK and played for the London senior team for a number of seasons.
Liam O'Connor (Graiguecullen) – He had played senior for Laois against Meath just the week earlier and played a crucial role in Laois's win here. His shot for a point in extra time led to Ger Slevin's winning goal.
John Joe O'Connell (O'Dempsey's) – Three O'Dempsey's players saw action that day with John Joe O'Connell starting wing-forward. Later went on to be a huge contributor to O'Dempsey's at senior level and is heavily involved with the club in a variety of roles. 
Noel Delaney (Ballyroan) – Scored two points that day from play and has two senior championship medals with Ballyroan from 1992 and 2006. Is heavily involved with Ballyroan-Abbey and was manager of this group of Laois U-20 players two years ago at minor level.
Damian Delaney (Stradbally) – One of the stars of that team who'd already featured with the seniors. Hit 10 points that day from frees and play and was both stretchered off and sent off late in extra time. Played for the Laois seniors for a number of years after and started on the Leinster final-winning team in 2003.
Tom Gee (Ballyroan) – Gee played midfield in earlier rounds of the championship but started in the full-forward line that day and scored two points from play.
Subs used that day were Larry Morrissey (Graiguecullen), goalscorer Ger Slevin from O'Dempsey's (who was a selector on the minor team two years ago with Noel Delaney) and Bobby Dorris from Portarlington. David Sweeney had been captain for the year but broke his jaw in the drawn game and missed the replay. He now works as a full-time GAA coach in Dublin as well as being a referee.  
Joe O'Dwyer from Portarlington and Mick Bolton from Graiguecullen were the selectors alongside manager Mick Dempseys.
SEE ALSO – Weekend Read: A beautiful day in Navan in 1992