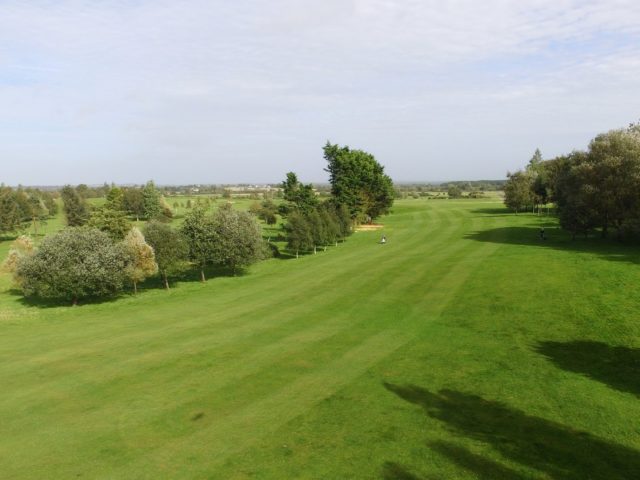 The Heath Golf Club are holding their Open Week,beginning on Saturday, August 3, and running until Sunday, August 11.
Entry fees for 18-hole competitions are €12 for visitors and €10 for members while the 9-hole competition is €5 across the board.
Open Week tickets are available for €50, but these tickets are for members only and excludes the 9-hole competitions.
Timesheets are available on The Heath Golf Club Website and by emailing info@theheathgc.ie. They can be found on The Heath Golf Club Facebook page. You can also call 057 8646533.
SATURDAY, AUGUST 3
3 Person Team
Any Combination, Full Handicaps
Sponsor: Colgan's Sports
9 Hole Singles
Sponsor: Mark Tallis Grasscare
SUNDAY, AUGUST 4
Fourball
90% Handicaps, any Combination
Sponsor: Booth Concrete/Blossom Time
9 Hole Singles
Sponsor: Liam and Róisín Adams
MONDAY, AUGUST 5
Ladies and Gents 18 Hole Singles Stableford
Sponsor: RSM Chartered Accountants
9 Hole Singles
Sponsor: Donal and Anne O'Sullivan
TUESDAY, AUGUST 6
Ladies Day
18 Hole 2 Person Team
Sponsor: Shaws Department Stores
9 Hole Singles
Sponsor: Adams Honda
WEDNESDAY, AUGUST 7
4 Person Champagne Scramble
Any Combination- 2 scores per hole
Sponsor: Mulhalls Supervalu
9 Hole Singles
Sponsor: McElwee Pharmacies
THURSDAY, AUGUST 8
2 Person Team
Any Combination
Sponsor: Sparrow Insurances
9 Hole Singles
Sponsor: Treasures
FRIDAY, AUGUST 9
4 Person Classic
Sponsor: Downey's Autostop
9 Hole Singles
Sponsor: Rollestons Solicitors
SATURDAY, AUGUST 10
Men's 18 Hole Singles Stroke
Sponsor: HEART ER Ambulance
9 Hole Singles
Sponsor: Martin Reddin Builders
SUNDAY, AUGUST 11
4 Person Mixed Scramble
Sponsor: Blue Sky Finance
9 Hole Singles
Sponsor: Midland Grass Machinery
The presentation of prizes take place on Sunday, August 4, at 9.30pm , and Sunday, August 11, at 8.00pm in the clubhouse while the Ladies Day presentation is on Tuesday, August 6, at 9.30pm. Prize winners must attend or be represented in order to collect their prize.
Those taking part are also reminded to watch out for the first hole-in-one for ladies and gents which is sponsored by Gerry Browne Jewelers.
There will be catering in the clubhouse(extra opening hours).
The Heath Golf Club committee would like to thank their sponsors and volunteers for their support throughout the years.
The club are also holding an Open Week raffle. They would be thankful if as many people as possible could support the raffle.
SEE ALSO – Check out the dedicated property section on LaoisToday