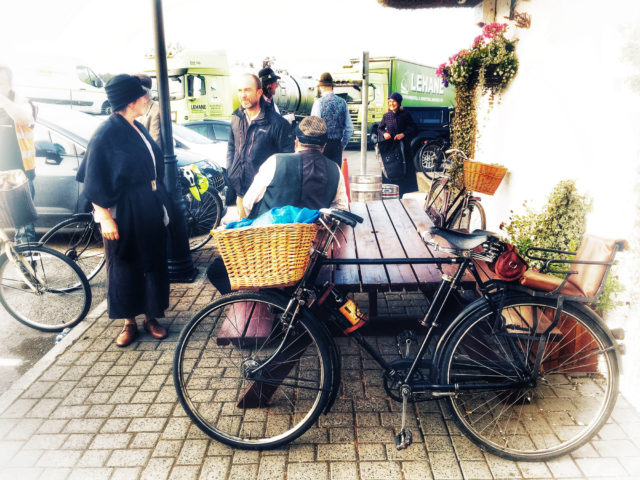 Irish Heritage Week is an annual event, and in 2019, it takes place from August 17-25, and will consist of hundreds of events, run by national institutions and local organisations.
The Bulfin Heritage Cycle Rally is one such event, organised by vintage cycling enthusiasts from the village of Durrow.
On August 24 and 25, they will hit the road, in period costume, on their High Nellie bicycles, in honour of a man, whose story they wish to highlight.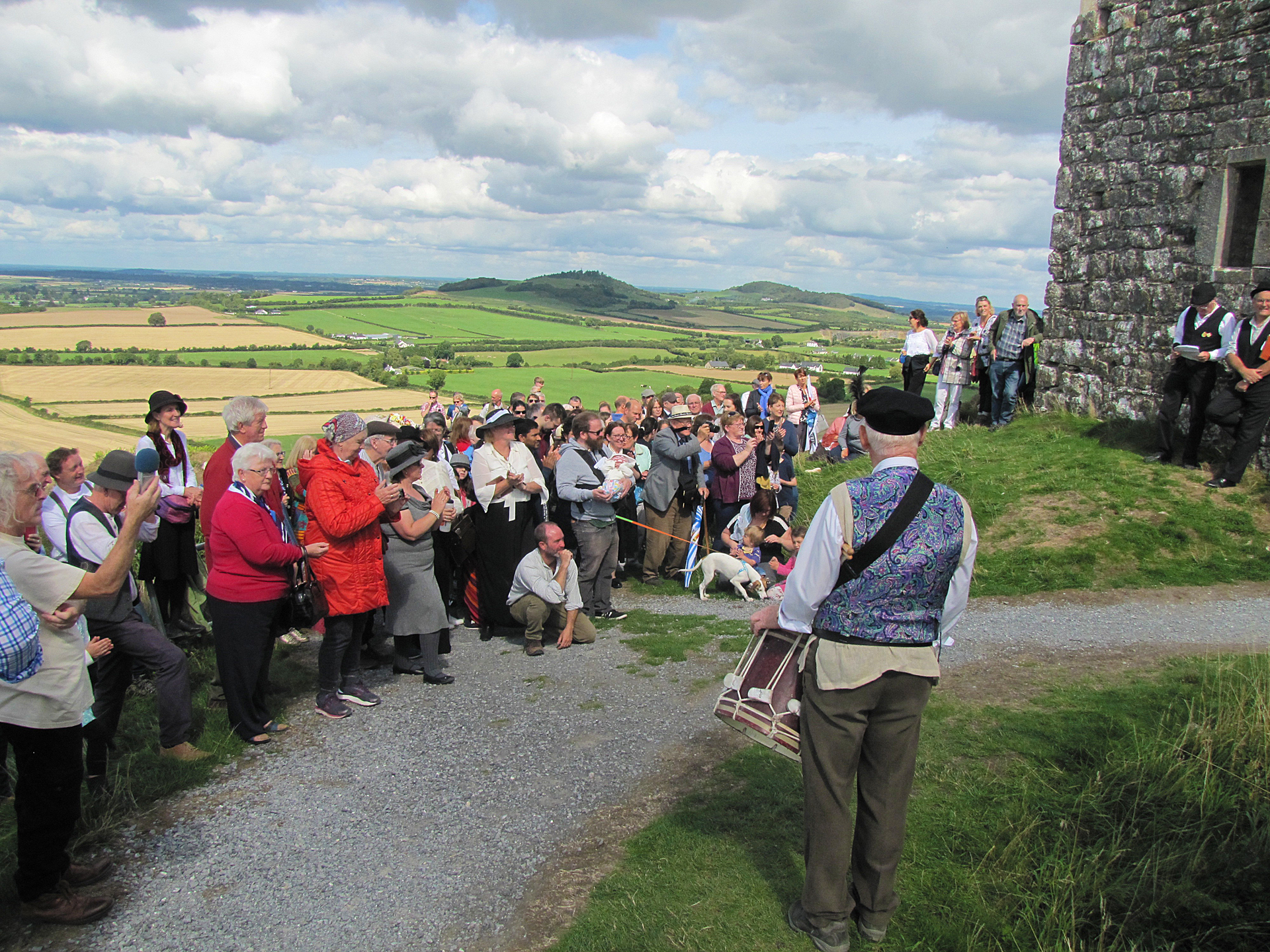 So who was William Bulfin?
He was born in Derrinlough, Birr, Co. Offaly on 1st November, 1863. He was the fourth of nine sons, born to William and Ellen (nee Grogan), who also had one daughter.
At the age of 21, Bulfin emigrated to Argentina, with his brother Peter. They worked on the fertile lands of the Pampas region, having acquainted themselves with an ever growing community of Irish expats.
On the ranch of the magnificently named, Longford native, Don Juan Dowling, William met and married, Anne O'Rourke, who originally hailed from Co. Westmeath.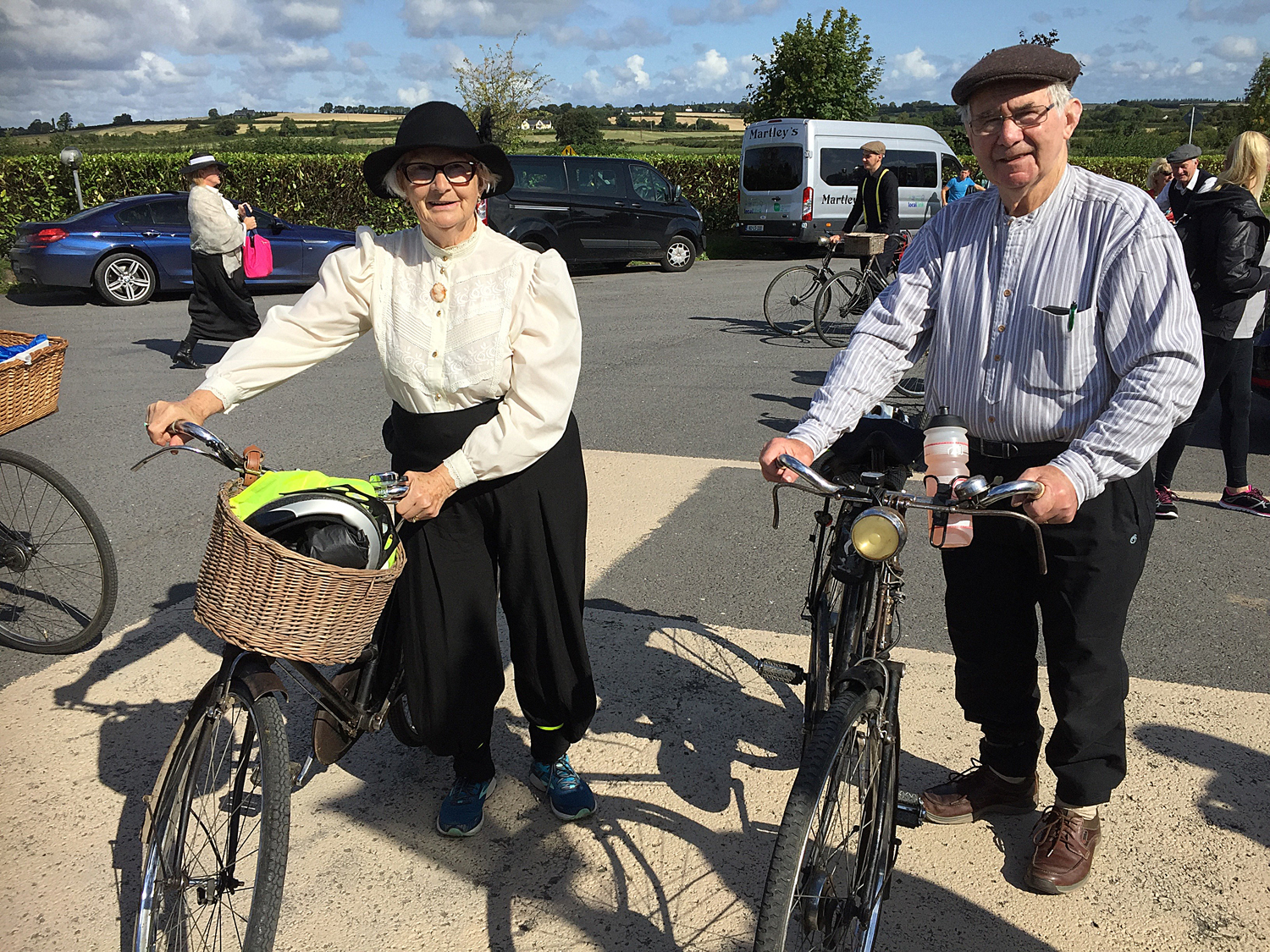 Whilst toiling on the pampas, William Bulfin chronicled his experiences in a series of writings, which were published in The Southern Cross newspaper, in Buenos Aires. He would later work as sub editor for the publication, before returning to Ireland in the early 1900's.
In 1902, he purchased a steel framed bicycle, made by Pierce of Wexford, and set off on a road tour of his beloved Ireland.
His journey would wind and weave a route of over 3,000 miles, along the countless byways and country lanes of all four provinces. Again he wrote a record, cataloguing all the places he had visited, the people he encountered, and the histories they imparted; both whimsical and factual.
These writings were published in 1907, in a book entitled, Rambles In Eirinn, and it is considered one of the most important social and historical documentations of that era in Ireland.  The book is also the inspiration behind the Bulfin Heritage Cycle.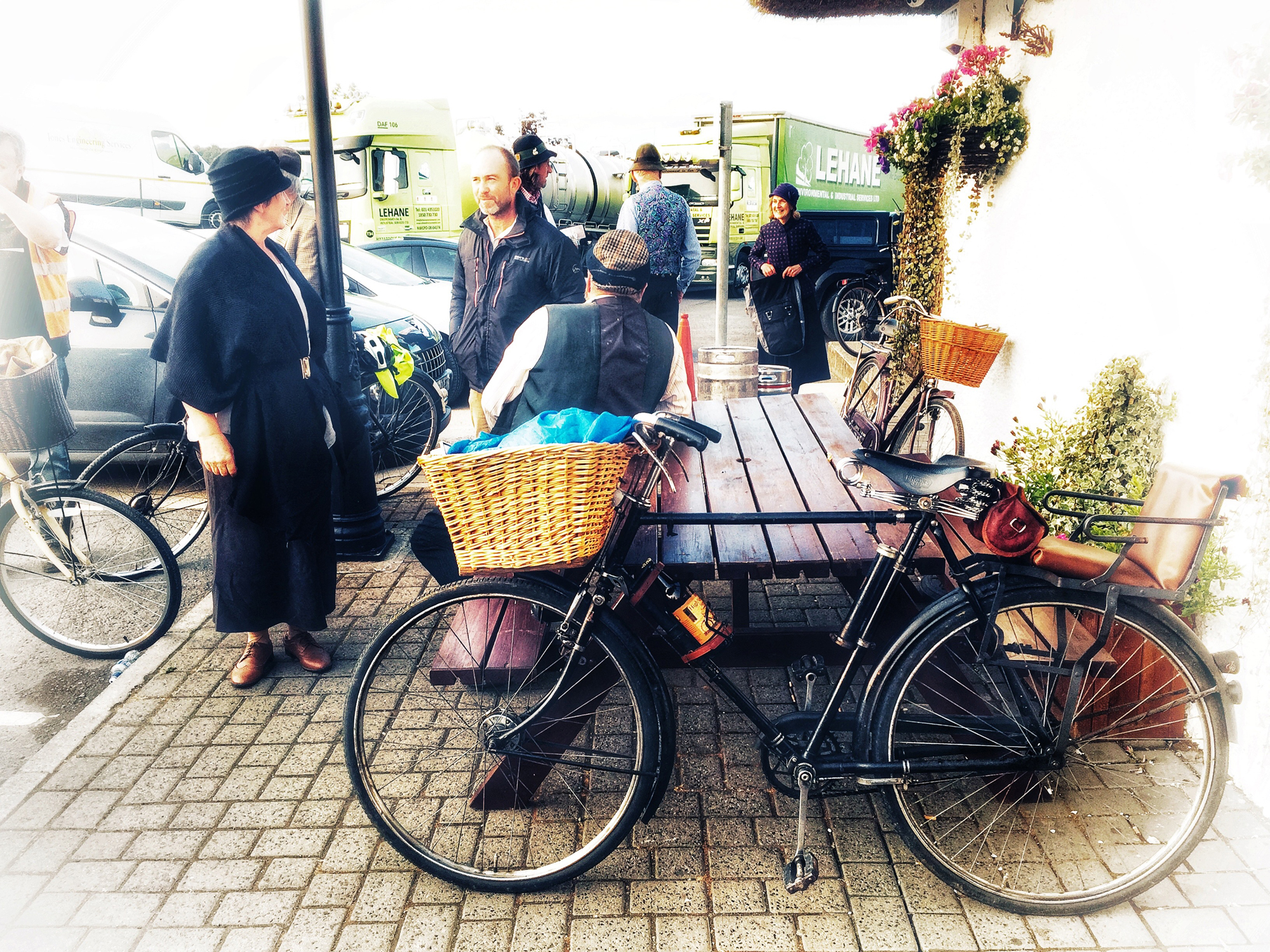 "In previous years, we plotted the route of the cycle, to actually follow sections of Bulfin's journey, according to his book," says Hugh Sheppard, of Durrow's, Vintage Legend Cycle Club
"In 2018 we deviated from this plan, by confining our travels to Co. Laois, which of course Bulfin did travel through, but our route was mapped out to incorporate visits to important heritage sites along the way."
And the list of sites incorporated was impressive, with calls to 18th century Castle Durrow, the pristine Heywood Gardens, in Ballinakill, and the ancient Rock of Dunamase, to mention but a few.
For the 2019 event, Hugh says that they would continue their travels in Co. Laois on the first day, before heading to Kilkenny, the following morning.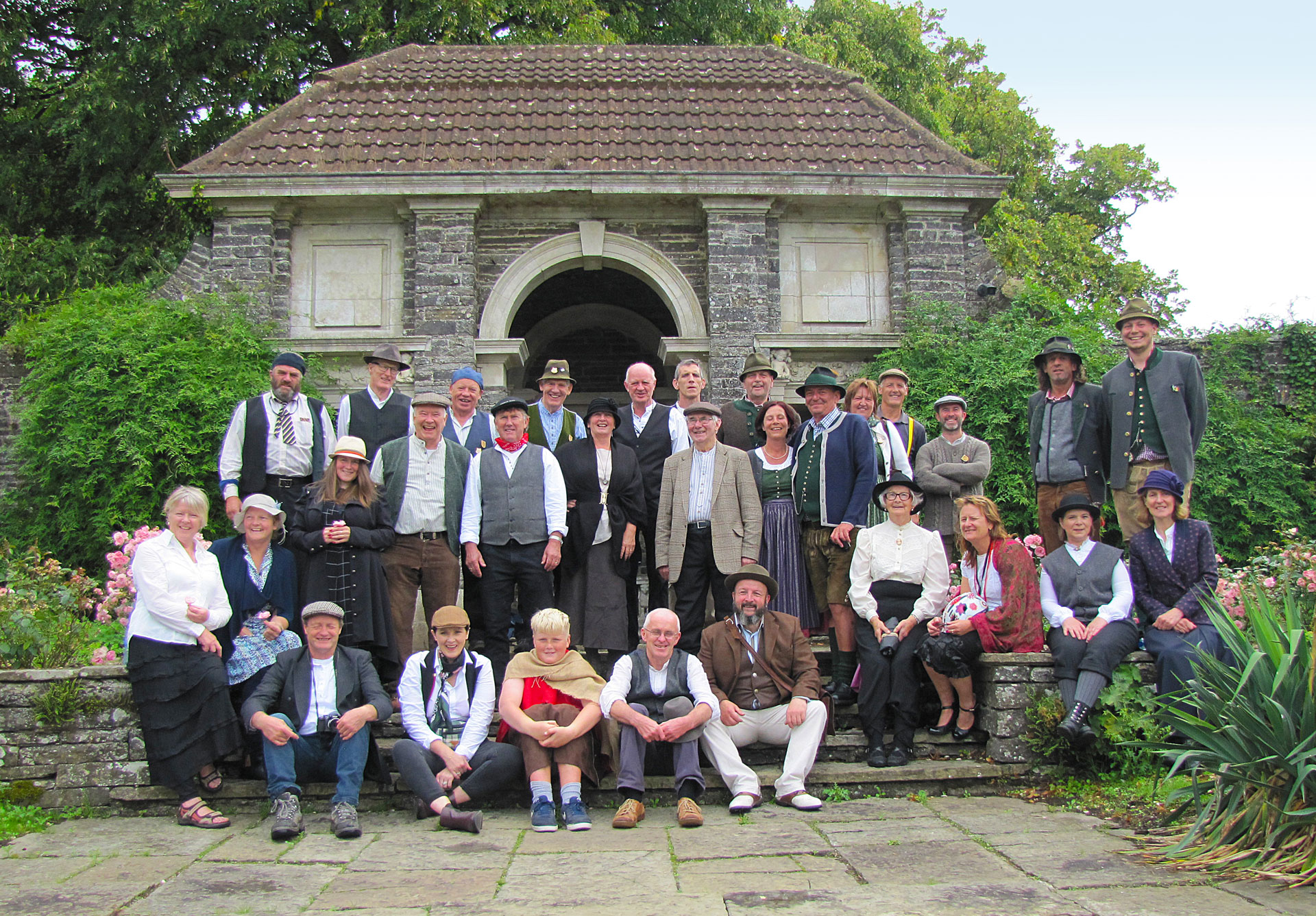 "We will explore the medieval past of both counties, and the connection that existed between them in that era.
"Some of this year's highlights include a visit to Aghaboe Abbey in Laois, and St. Canice's Cathedral in Kilkenny!"
On top of all that the Medieval Mile in Kilkenny will be explored, and a rich theme of monks, Saints and Medievelness permeates the entire two day agenda.
The cycle is divided over two days, with an average daily distance of approximately 35 kilometres.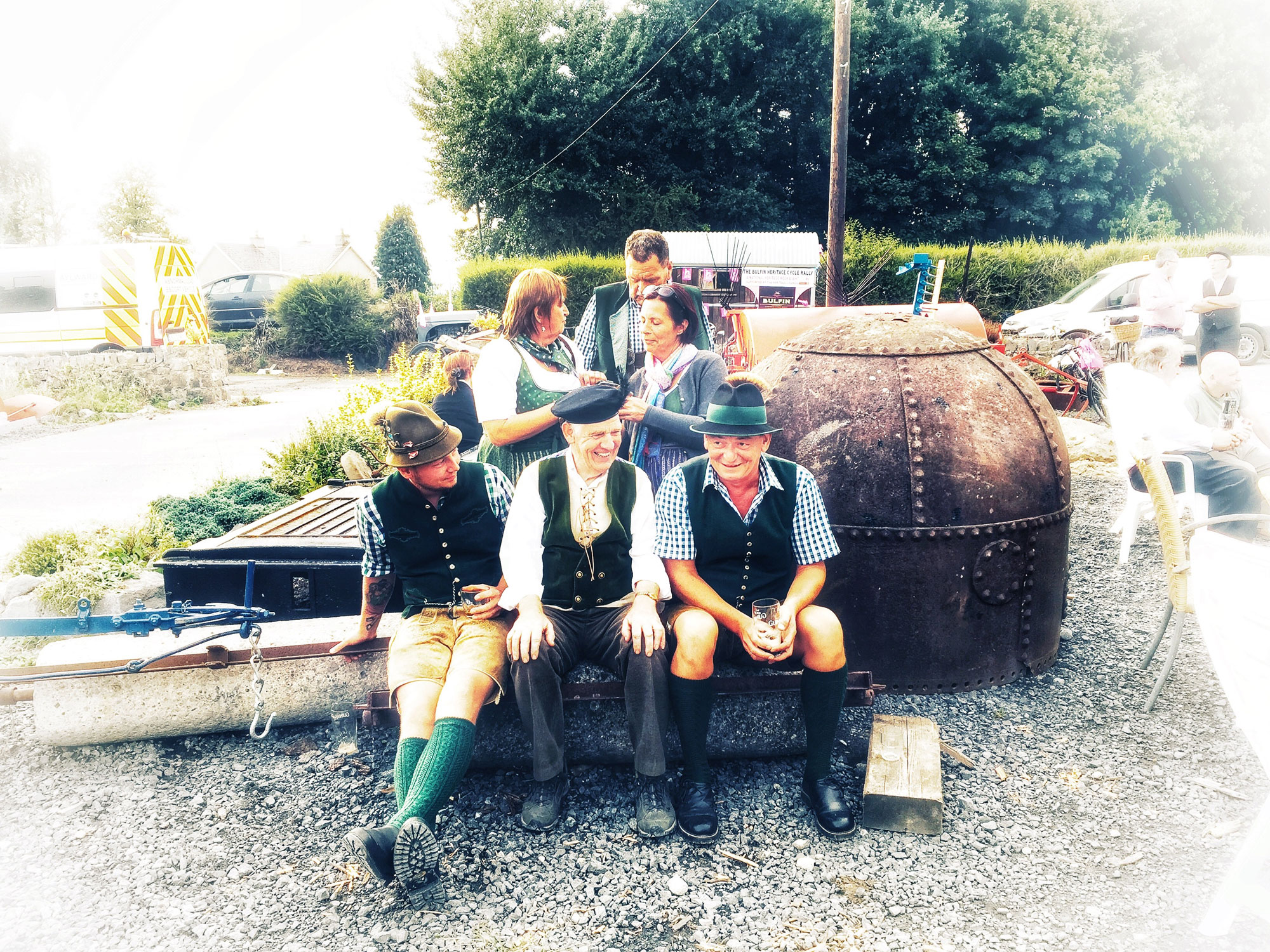 Hugh was keen to highlight that all cycling is at a very relaxed pace, punctuated with many breaks, as each heritage site is arrived upon.
Talks, readings and pageants are on the itinerary; all of which afford the cyclists some recovery time, whilst they soak up the history, with plenty of food and refreshments to hand.
"Ours is not an endurance cycle, but one of appreciation," Hugh added. 'Heritage on a High Nellie', we like to say."
So if history, heritage and cycling are your thing, perhaps it's time to dig out, that old vintage bike, and hit the road with the Bulfin Heritage Cycle Rally, on August 24 and 25, 2019.
Further details
All details on www.bulfinheritagecycle.com
Facebook: https://www.facebook.com/BulfinHeritageCycle/
Twitter: https://twitter.com/bulfincycle
Instagram: https://www.instagram.com/bulfinheritagecycle/
SEE ALSO – Check out the full Bulfin Cycle schedule here