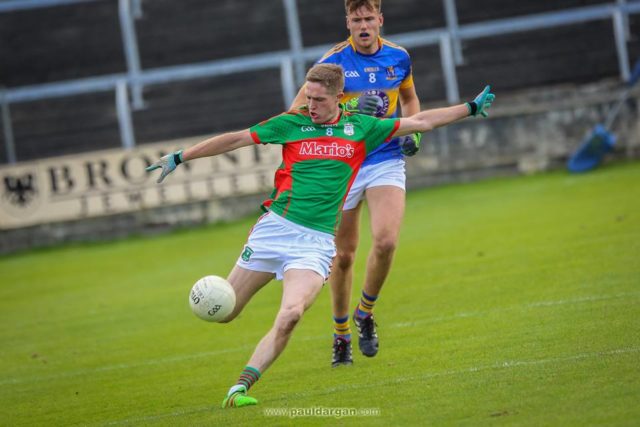 Brought to you in association with Sammy Kelly Builders
O'Dempsey's 0-13 Graiguecullen 0-10
Laois Shopping Centre SFC Round 2 Winners
It was a meeting between last year's two SFC semi-finalists with the same end result.
O'Dempsey's three point win over Graiguecullen sends them through to the SFC quarter-finals, however it didn't always look as though it would be Eddie Kelly's team celebrating tonight.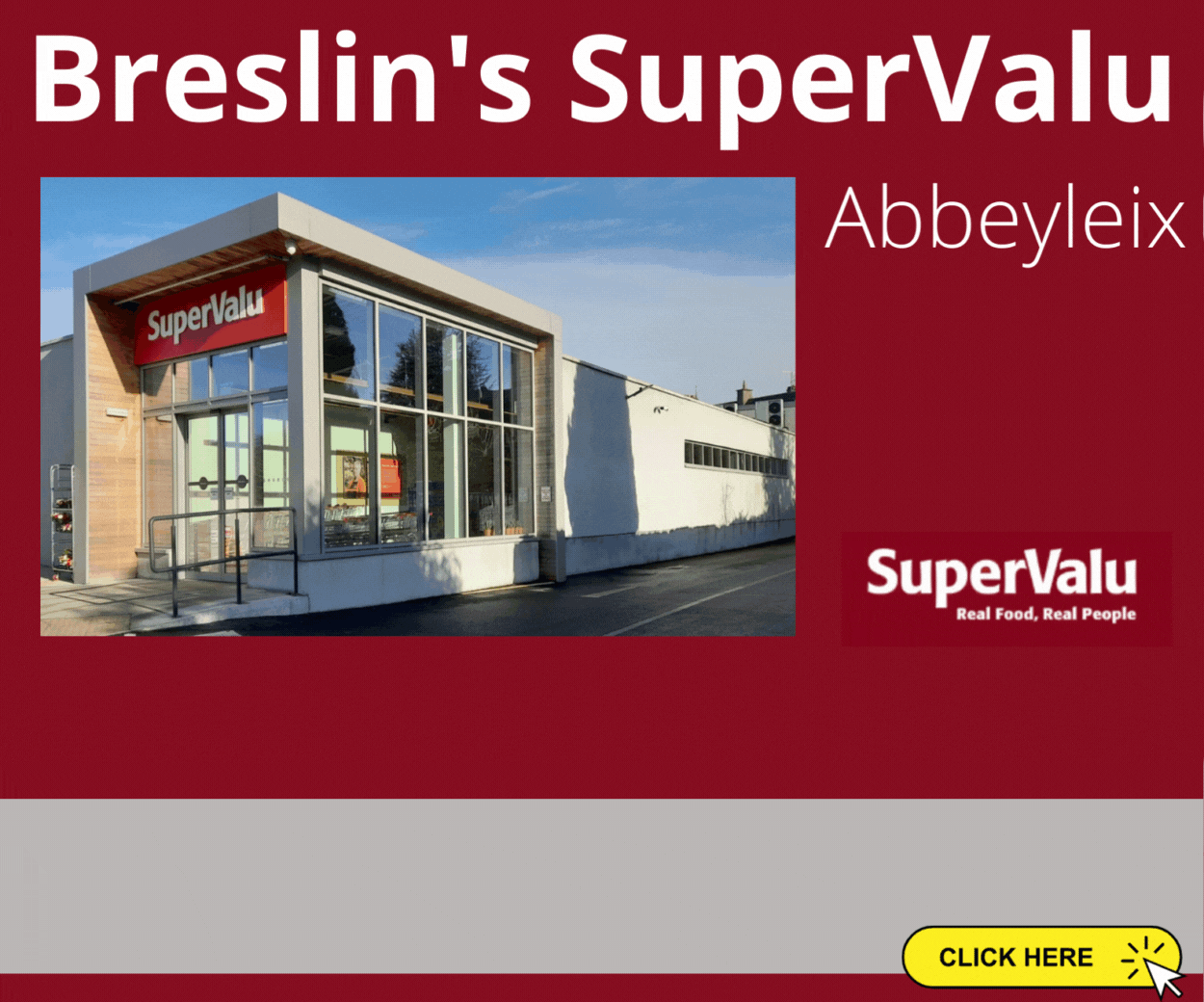 At one stage Graiguecullen led by four, but O'Dempsey's managed to hold their competitors scoreless for 30 minutes while they inflicted points of their own in the closing quarter.
Ian Fleming set up Ross Alcock to put Graigue on the board first, his shot going over the O'Dempsey's crossbar after just one minute of play.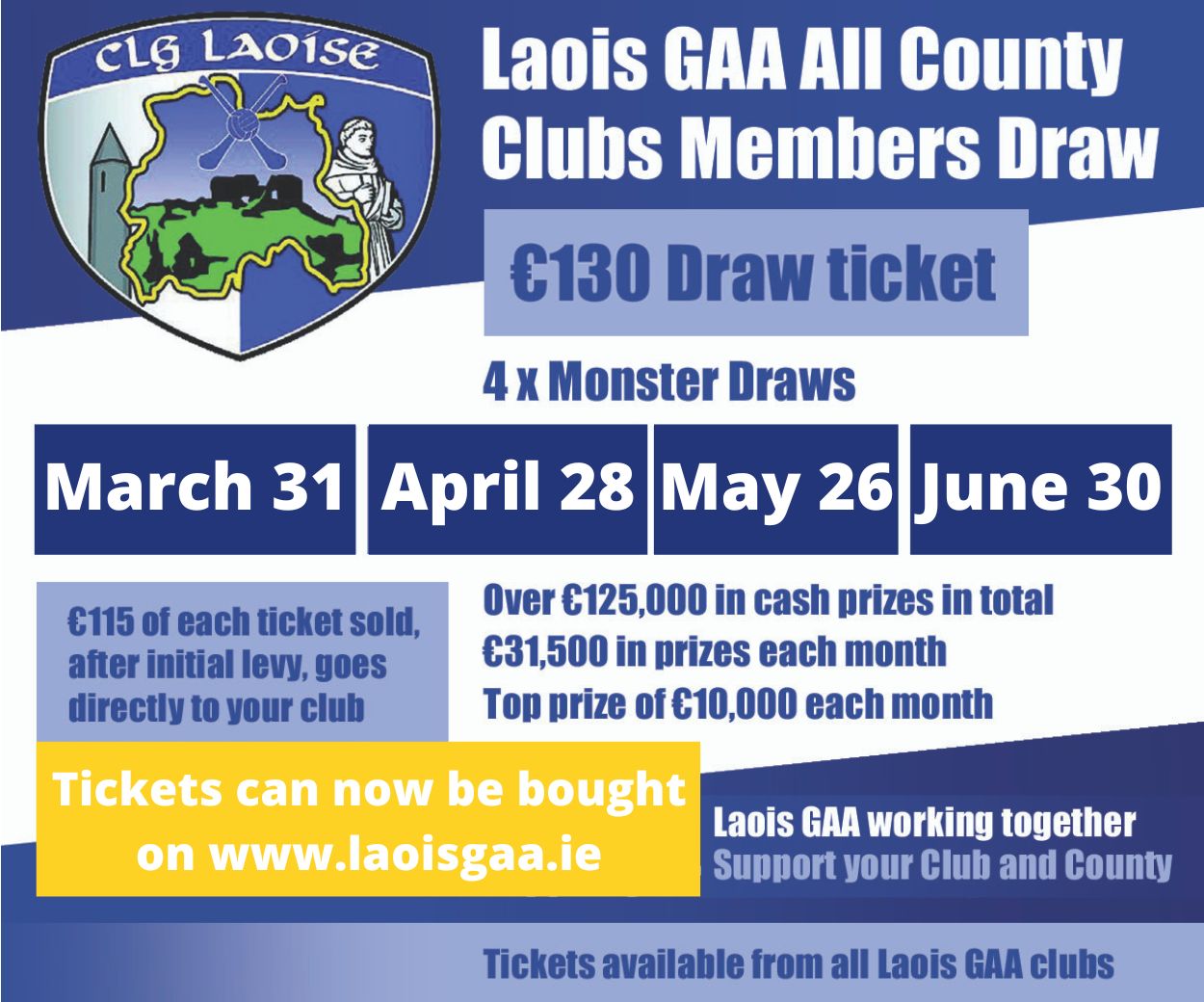 The opening game in this double header had penalties, and this round two winners meeting brought the same excitement.
Following Jamie Parr converting a free at the Abbeyleix end for Graiguecullen, a foul at opposing end left O'Dempsey's with a prime opportunity to go one ahead.
Conor Meredith stepped up for the blue and yellow, but his shot went wayward and wide, causing a sigh of relief to sweep through the Graiguecullen crowd.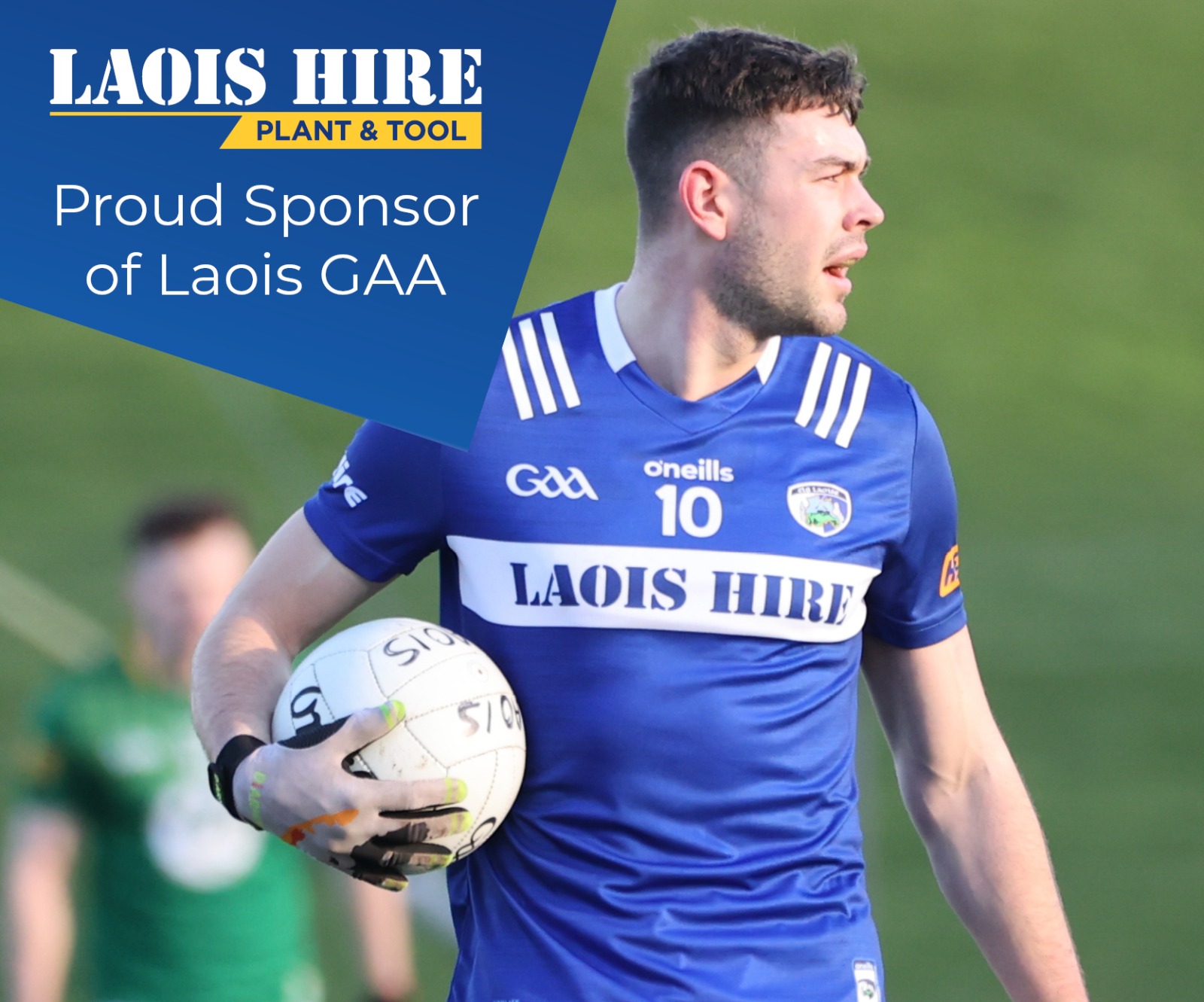 The influential Ross Alcock sent the ball across the box to Aaron Forbes, leaving the number 14 claims Graigue's third before Mark Barry slotted over O'Dempsey's first point after 10 minutes.
Matthew Finlay brought Eddie Kelly's sides level, his 30 metre free putting just one between them before Mark Barry found Finlay in space to pop the equaliser.
Jamie Parr restablished Graiguecullen's lead with his second and third from placed balls, sailing it over from the left-hand side before doing the same a minute later from the centre of the D.
A Matthew Finlay free brought it back to one but Kevin Doogue's side did not let their advantage slip.
A long-range free taken by goalkeeper Daniel Bolger was lofted into Ross Alcock's path, who plucked it out of the air and flung it over to re-established the two point lead for Kevin Doogue's side.
A Trevor Collins block on Mark Barry denied the O'Dempsey's man to make a dent in the scoreboard, while Martin Doyle made his journey up from the backs a fruitful one as he accounted for Graiguecullen's seventh point of the evening.
This proved the final score of the opening half, Graiguecullen going in three points ahead, 0-7 to 0-4.
Graiguecullen showed their mettle when play resumed; Ross Hennessy landing their eighth point of the evening, double O'Dempsey's tally.
Goalkeeper for the Laois border side Daniel Bolger then denied a Micheál Finlay shot at the net before, with the corner-forward making do by pointing his first of the game.
A long-range free for Graiguecullen called on Bolger, who swiftly pointed, but this would be Graiguecullen's last score until the 67th minute as O'Dempsey's chipped away at the lead by raising the white flag seven times.
Mark Barry and Peter O'Leary hit back for O'Dempsey's to cut their deficit back to two – nine points to seven with a quarter left to play.
Neither sides were making much headway in terms of scoring, chipping two wides a piece in the second half, until Matthew Finlay cut the scoring hiatus just on the cusp of the 50th minute.
O'Dempsey's men Cormac O'Hora and Shane Nerney shut down numerous Graigue plays inside, keeping them at their nine point tally.
Just one was between the sides, and Finlay stepped up again to deliever the equalising point for O'Dempsey's. Conor Meredith then plucked his effort over the crossbar to turn the game in favour of O'Dempsey's with six minutes to go on the clock.
Meredith then spotted Rory Bracken who passed it off to Barry Kelly, the midfielder accurately teeing up his shot in front of the posts. Shane Nerney's handpass over the posts increased the advantage to three while a Mark Barry free made this four.
Paly ran over and a 67th minute shot at the post by Mark Timmons signalled the end of scoring in tonight's clash.
SCORERS – O'Dempsey's: Mark Barry 0-3 (0-1 frees), Matthew Finlay 0-3 (0-2 frees), Micheál Finlay 0-1, Peter O'Leary 0-1, Conor Meredith 0-1, Barry Kelly 0-1, Shane Nerney 0-1 Graiguecullen: Ross Alcock 0-2, Aaron Forbes 0-1, Jamie Parr 0-3 (0-3 frees), Martin Doyle 0-1, Ross Hennessy 0-1, Danny Bolger 0-1, Mark Timmons 0-1
O'DEMPSEY'S: Padraig Bannon; Keith Kavanagh, Shane Nerney, Cormac O'Hora; Conor Meredith, Robbie Kehoe, Bryan Meredith; Barry Kelly, Rory Bracken; Peter O'Leary, Mark Barry, Johnny Kelly; Matthew Finlay, Dan McCormack, Micheál Finlay. Subs: Robbie Kehoe for K Kavanagh (half-time), Barry Howlin for R Kehoe (62 minutes – injured)
GRAIGUECULLEN: Daniel Bolger; Martin Doyle, Mark Timmons, Chris Hurley; Luke Alsybury, Trevor Collins, Danny Alsybury; Shane O'Neill, Jamie Sheehan; Jamie Parr, Michael Hand, Ross Alcock; Ross Hennessy, Aaron Forbes, Ian Fleming. Subs: James Doogue for M Hand (33 minutes), Danny Doogue for R Alcock (48 minutes – injured)
SEE ALSO – Draws made for the next round of the Laois SFC relegation semi-finals, IFC and JFC round three