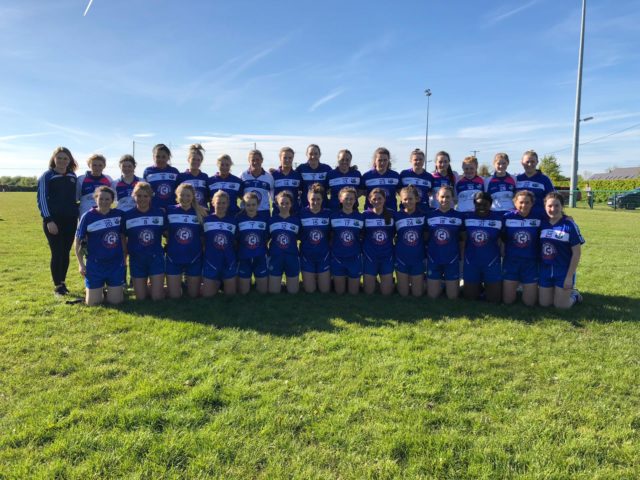 St Conleth's 6-19 St Brigid's 4-8 
Laois LGFA senior championship round 3
League champions St Conleth's have stormed into the championship semi-finals after consecutively seeing off St Brigid's in Courtwood this morning.
Ever the danger woman inside, Shifra Havill ruled in front of the posts.
Amassing a personal tally of 3-3, she, alongside Niamh Cullen, Maire Byrne and Eva Galvin contributed the six goals to send St Conleth's flying into the last four.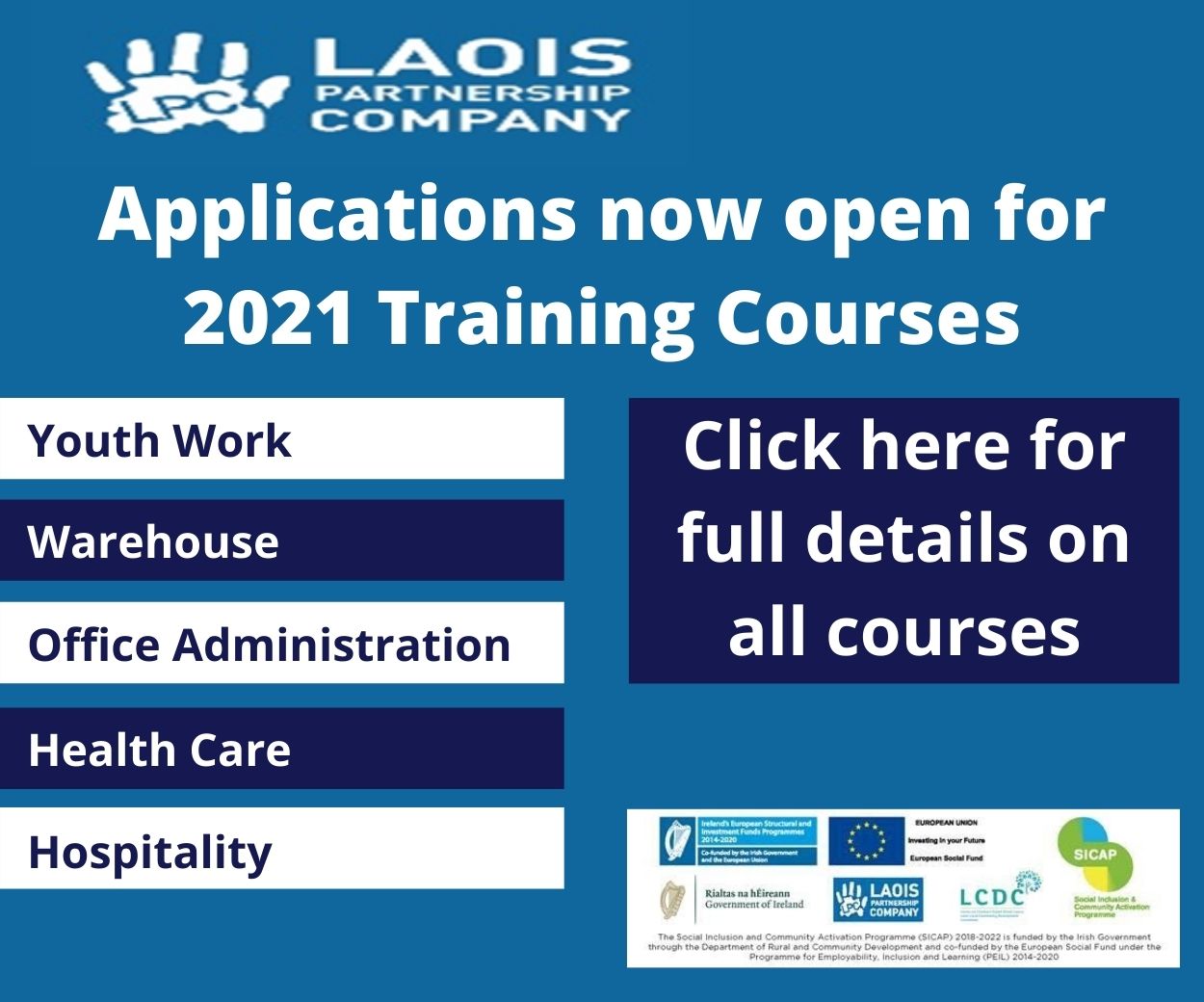 Niamh Cullen also gave an exhibition in the full-forward line, slotting over seven points as well as that first-half goal.
Of course scores can't be delivered without the forwards receiving a supply of ball, and the St Conleth's midfield of Aine Haberlin and Aoife Kirwan, along with Eva Galvin at centre-forward, displayed sheer athleticism on and off the ball.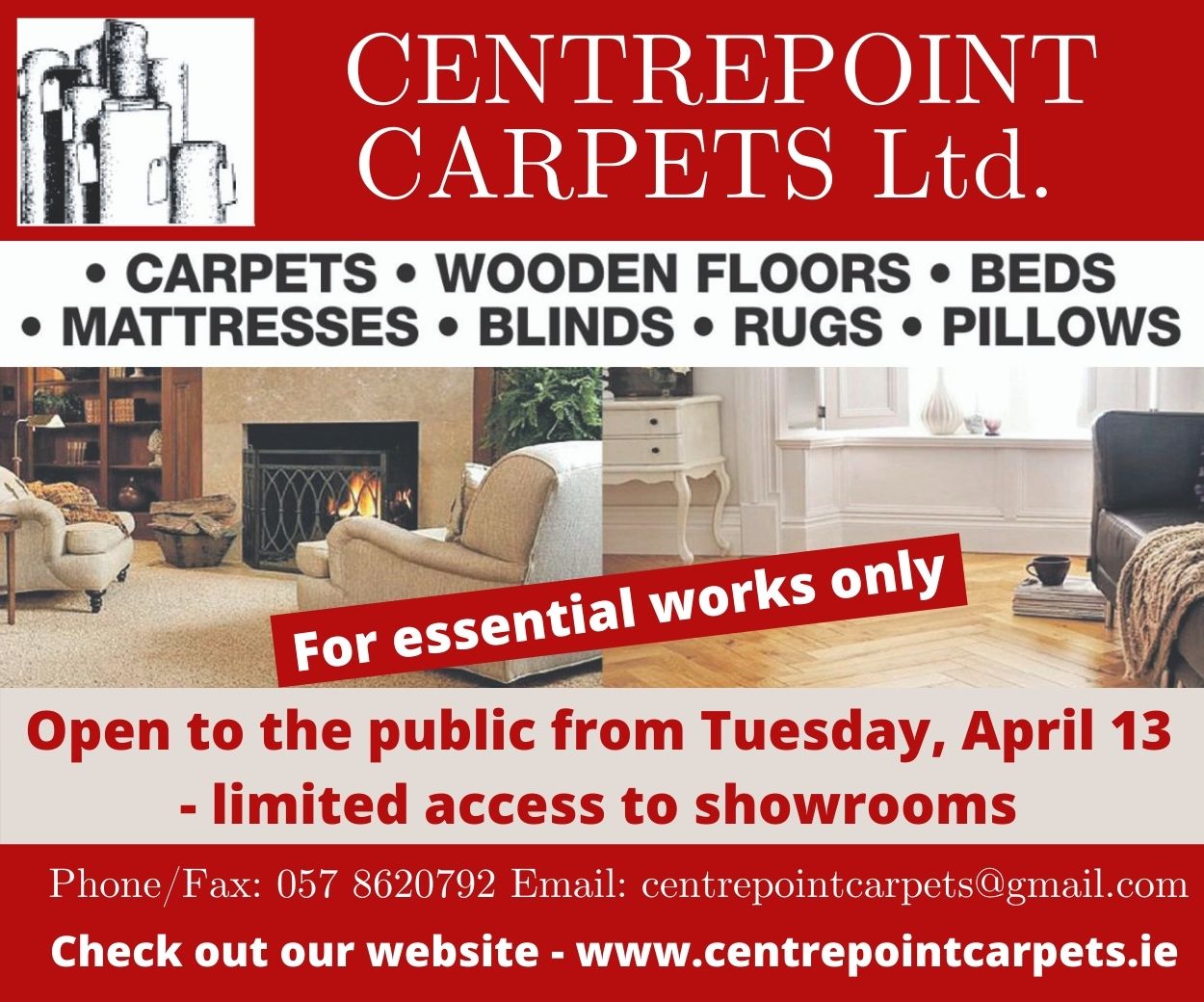 While the midfield tracked back, Galvin cut through the St Brigid's defence countless times to set up the lethal Havill and Cullen inside.
St Brigid's were first to open the scoring account, Anna Moore's work out the field in overtuning possession meant the ball moved up to Laois forward Caoimhe Simms, who slashed the back of the net after a mere minute of play.
A Marie Byrne free for St Conleth's was met with another point from Simms, this time linking up with Alice Malone.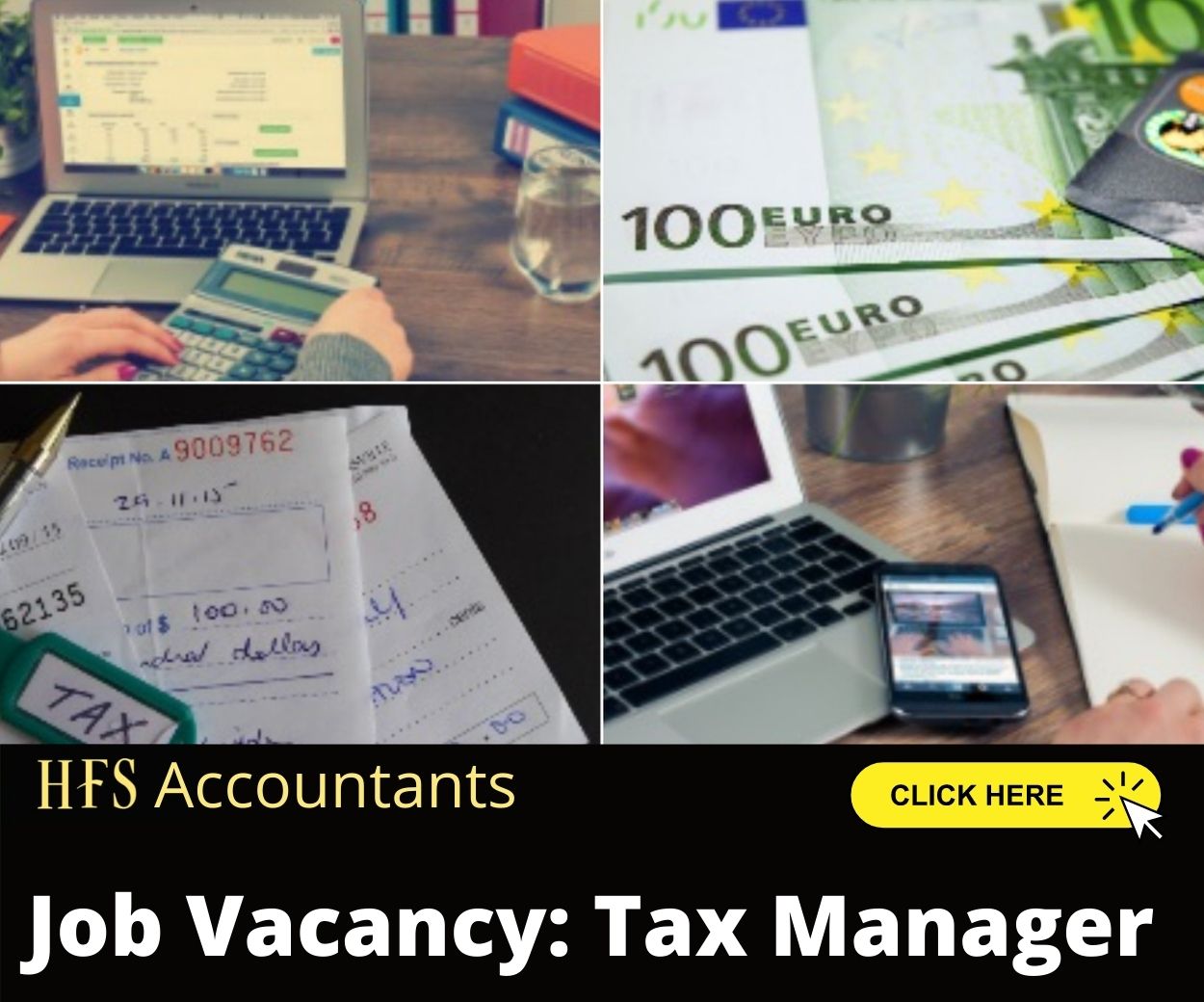 From here, St Conleth's took hold of the game. They managed to keep St Brigid's scoreless for 14 minutes and register 2-6 for themselves within that time.
A Marie Byrne shot hit the post before the rebound was picked up by Galvin who slotted it into the net to go even on 1-1 a piece after six minutes.
Niamh Cullen followed a point up with a goal after Byrne laid off the ball to her inside, while a complete team effort was involved in Havill's first point of the game.
Galvin's playmaking skills came into play for Cullen's next point, and the as the centre-forward caught the opposing kickout, she and Claire Fox linked up with Havill for the full-forward to make it three goals to St Conleth's.
As Sarah Walsh raised the white flag, each member of the full-forward line had scored after 12 minutes. Two more points from Cullen and Havill made it 3-7 after 16 minutes.
St Brigid's got back on the scoreboard via a Liz Brophy free, and were unlucky not to put away more as they started making soem headway through the St Conleth's defence.
A Kirwan point was met by scores from Victoria Byrne and Emma Hickey, until St Conleth's regained possession again.
With their lead firmly established, the home side pushed on through points from Cullen (2) and Galvin, while a Havill goal rattled the back of the net.
A superb point from Aoife Gallagher for the visitors marked the end of scoring for the first half. The sides went in St Conleth's 4-11 St Brigid's 1-5.
St Brigid's managed to narrow the gap after the break. Two Liz Brophy frees brought them up to 1-7 while points from Havill, Galvin, Byrne and Cullen kept St Conleth's ticking over.
Two goals from Simms and Brophy sparked rejuvenation into the St Brigid's side, but this was quickly quashed by Havill and Byrne hitting the net moments later for the home team.
Alice Malone earned the goal she worked tirelessly through the game for to make it 4-7 to St Brigid's, but a dash of points Cullen, Byrne (free and from play) and a superb finish from substitute Rachel Cullen kept any hopes at a comeback for St Brigid's out of arm's reach.
St Brigid's are now down for a relegation battle with whoever places last on the other side of the senior championship.
St Conleth's will play whoever tops group two of the senior championship – which consists of Portlaoise, Timahoe and Shanahoe.
It will all depend on the meeting between Timahoe and Shanahoe tonight to see what team finishes where in group B.
SCORERS – St Conleth's: Shifra Havill 3-3, Niamh Cullen 1-7, Maire Byrne 1-4 (0-2 frees), Eva Galvin 1-2, Sarah Walsh 0-1, Aoife Kirwan 0-1, Rachel Cullen 0-1 St Brigid's: Caoimhe Simms 2-2, Liz Brophy 1-3 (0-3 frees), Alice Malone 1-0, Victoria Byrne 0-1, Aoife Gallagher 0-1, Kate Page 0-1
ST CONLETH'S: Claire O'Connell; Naomi Luttrell, Caoilfhionn Culleton, Tinashe Champwanye; Mary Cotter, Aimee Kelly, Sile Burbage; Aine Haberlin, Aoife Kirwan; Maire Byrne, Eva Galvin, Claire Fox; Niamh Cullen, Shifra Havill, Sarah Walsh. Subs: Rachel Cullen for S Walsh (39 minutes), Olivia Deverell for T Champwanye (39 minutes), Aoibhe Corcoran for S Havill (56 minutes), Fiona Dempsey for M Cotter (56 minutes)
ST BRIGID'S: Aisling Byrne; Emer Brennan, Danni Callinan, Tara Kelly; Lisa Walsh, Victoria Byrne, Anna Moore; Áine Lacey, Jane Moore; Emma Hickey, Kate Page, Alice Malone; Aoife Gallagher, Caoimhe Simms, Liz Brophy. Subs: Saoirse Byrne for K Page (31 minutes), Jessica Byrne for E Hickey (53 minutes), Kate Fenlon for L Walsh (57 minutes), Christina Byrne for E Brennan (66 minutes)
SEE ALSO – Michael Tarpey (Kilcavan)