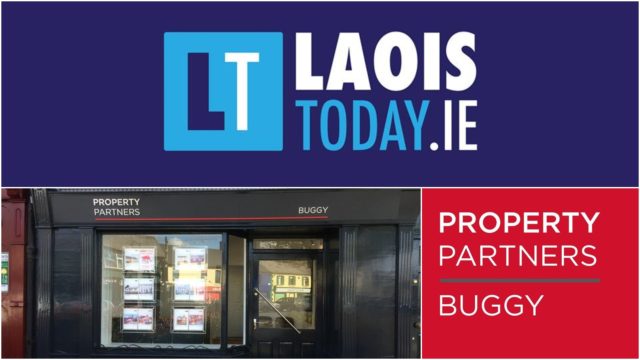 LaoisToday has teamed up with local business Buggy Property Partners for a new sports star award that will honour the outstanding individual in local sport on a monthly basis.
The all new award will be chosen by the LaoisToday team and presented in the premises of Buggy Property Partners on Main Street in Portlaoise.
Each winner will be presented with a specially-commissioned trophy from Gerry Browne Jewellers.
"Laois is a county with a huge sporting interest," says Steven Miller, owner and managing editor of LaoisToday.
"And we're delighted to team up with Tommy Buggy and the Property Partners team to honour some of the outstanding individuals that Laois has to offer.
"Every month our team will select who they feel is most worthy of recognition and we can see a wide selection of sports stars being in contention from GAA, soccer, rugby, athletics, boxing, swimming, golf and many other sports that are competed in at a high level."
"We're very proud to be linking up with LaoisToday for this award," adds Tommy Buggy, who has a huge sporting interest himself.
"There is a high quality of sports on offer in Laois and we want to play our part in recognising all that goes on from underage up to adult level and across all sports.
"LaoisToday cover a wide range of sports and have their finger on their pulse of what is happening at local, national and international level involving Laois sports people and they are ideally placed to select a winner on a monthly basis.
The first award winner will be announced next week.
SEE ALSO – Check out the latest LaoisToday Podcast as we look back on a hectic weekend of club action