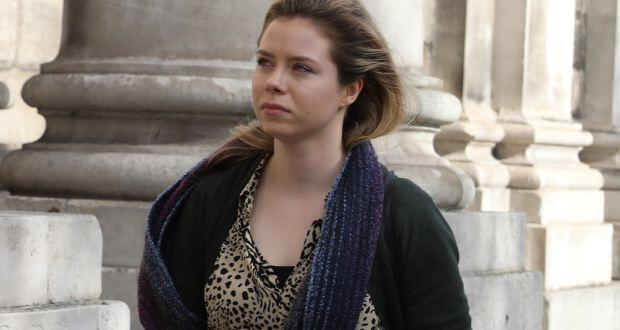 A well-known and highly respected Laois family are at the centre of the swine flu vaccine Pandemrix case currently running before the High Court.
The case is being taken by 26-year-old Aoife Bennett. It opened October 8 and is expected to last for 10 weeks.
Aoife is one of the quadruplet children of Pat and Mary Bennett. Mary is formerly a Boran of Main Street in Portlaoise and both the Bennett and Boran families are extremely well known and highly regarded throughout the county.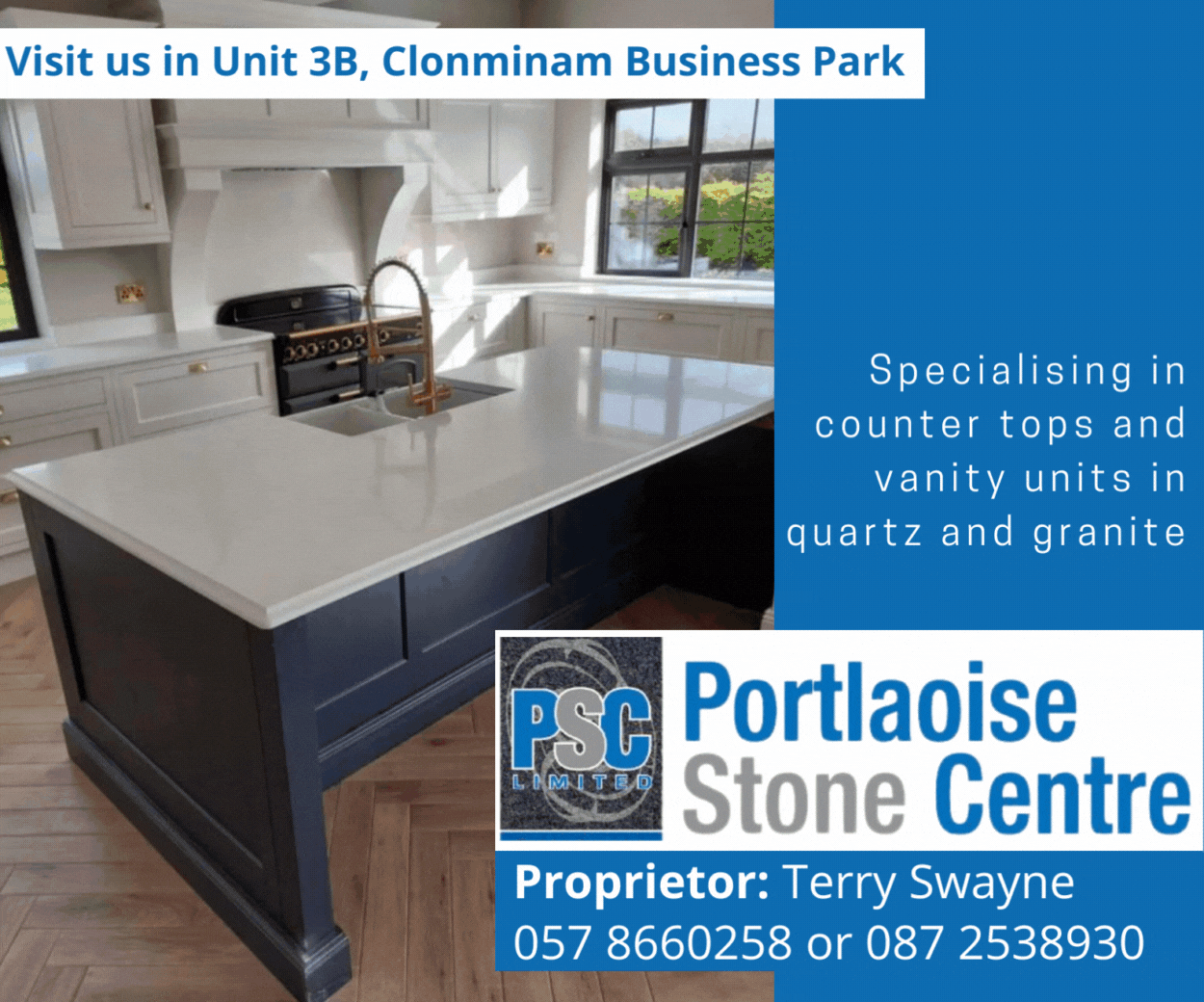 While the family have lived in Naas for a number of years, where Pat is based as an  HSE manager, the family retain strong links and local connections in Laois.
Their daughter Aoife who was given the Pandemrix swine flu vaccine as a teenager has sued in the High Court claiming she developed the sleep disorder narcolepsy as a result.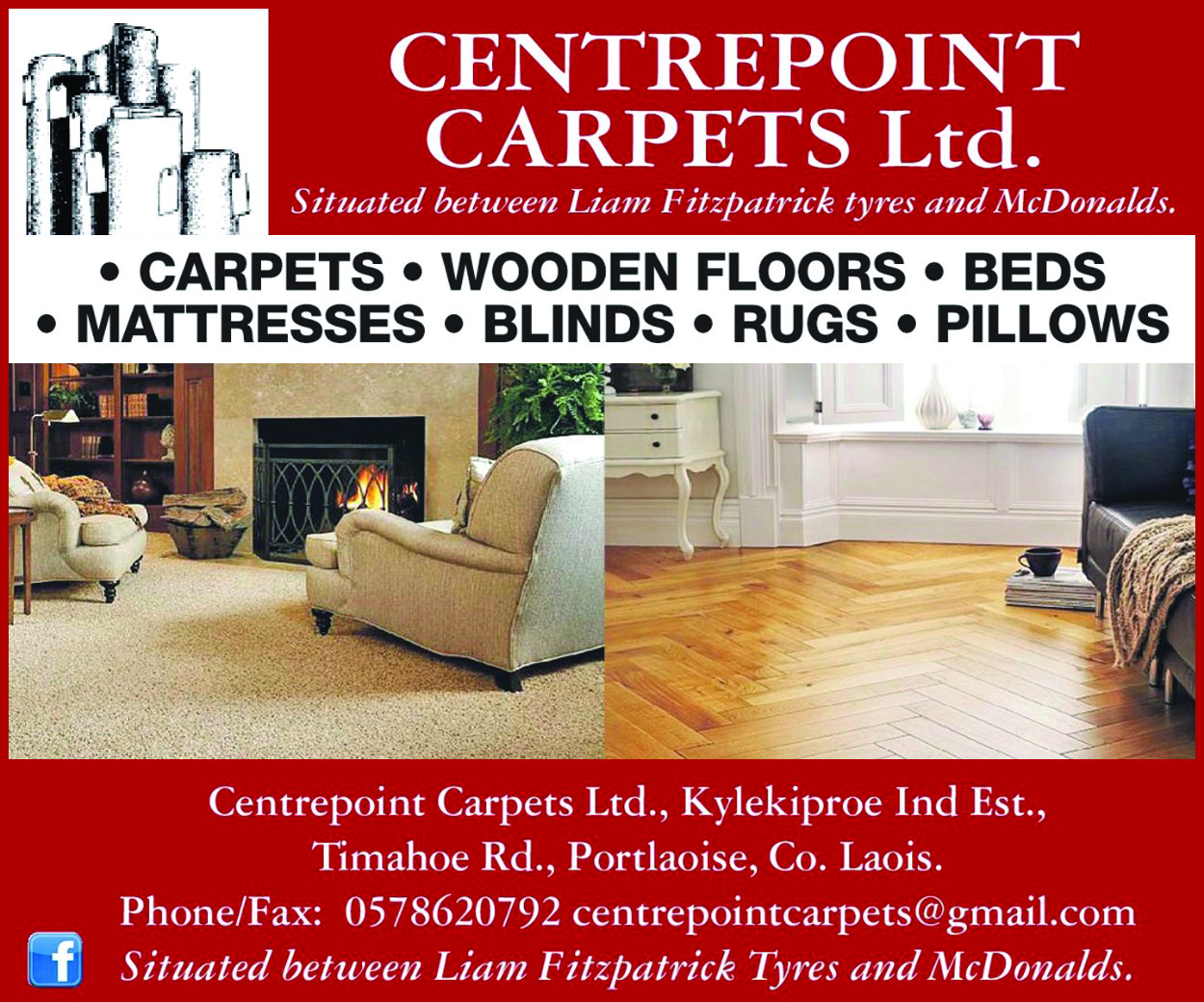 Aoife Bennett was 16 when she got the vaccine as part of a mass vaccination programme as the country braced itself for a human swine flu pandemic ten years ago.
This is the first case over an alleged link between the human swine flu vaccine and narcolepsy and is regarded as a test case for as many as one hundred other cases due before the High Court.
Ms Bennett, Lakelands, Naas, Co Kildare, a third level student has sued the Minister for Health, the HSE, the vaccine producer Glaxosmithkline Biologicals S.A. and the Health Products Regulatory Authority.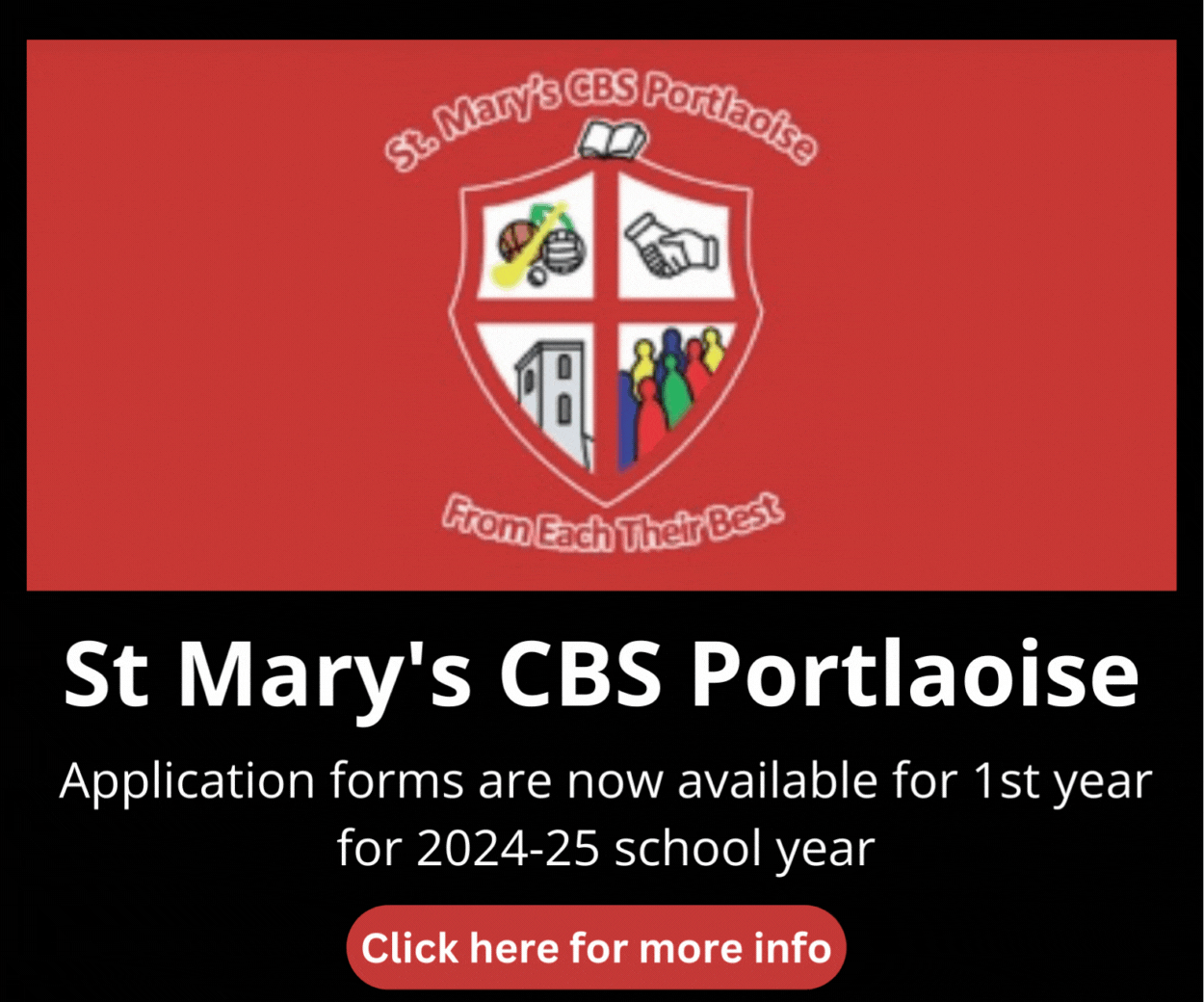 Opening the case in the High Court her counsel Dermot Gleeson SC instructed by Michael Boylan solicitor told Mr Justice Michael McGrath the case will last over ten weeks.
The judge was also told there are as many as 60,000 documents in the case.
Counsel stressed it was not an anti-vaccination case and he said the Bennett's are a pro-vaccination family.
He said Ms Bennett got the vaccine in December 2009 just a few days before her seventeenth birthday. He said narcolepsy was not diagnosed until almost two years later.
He said narcolepsy is an auto-immune disease which is incurable where Aoife suffers uncontrollable bouts of sleep during the day.  He said the disease affects those with a genetic variant. He said Aoife can be "like a puppet collapsing during the day" and she once collapsed in the shower breaking her teeth.
Counsel said 1000 children in Europe suffered narcolepsy in countries where the Pandemrix vaccine was administered but in Germany there weren't any cases where the vaccine was not used.
He said it was their case the situation in relation to the swine flu vaccine was "badly managed" by Glaxosmithkline and the State agencies in Ireland.
The truth, counsel said was the Pandemrix vaccine was never tested on teenagers.
The focus of the hearing is to decide whether the defendants, or any of them, are liable, arising from Ms Bennett having narcolepsy. If liability is established, a separate hearing will be held later to assess damages.
In the midst of concern as to the health risks posed by human swine flu in 2009 and 2010, the Pandemrix vaccine was purchased, approved and administered by the State. The HSE ran a  Pandemrix vaccine programme and the vaccine was administered in local hospitals, clinics and schools.
HSE brochures on the vaccine it is claimed had the foreseeable effect of allegedly misleading those who read them as to the safety of the Pandemrix vaccine and the alleged risk associated with its use. It is claimed the brochures contained purported advice which it is claimed was not consistent with the actual facts.
One brochure it is claimed was written in a manner that most reading it would believe that everybody except those with a confirmed lab test for swine flu needed to get the vaccine and that it was safe to use the Pandemrix and that it and another vaccines were equally safe.
It is further claimed the Health Minister and HSE ought to have known that those who read the brochures were likely to come to an alleged erroneous conclusion as to the safety of Pandemrix vaccine and whether it had been adequately tested at all on children and adolescents prior to its release to the public.
Glaxosmithkline it is claimed demanded an indemnity from liability from the State before it would agree to supply the vaccine.
Parents, it is claimed if they had known all this would be likely not to have consented to the administration of Pandemrix to their children.
Public assurances given in the media and to the Oireachtas that the Pandemrix vaccine was safe it is alleged further prevented the users of Pandemrix or parents from giving their informed consent.
The Health Products Regulation Authority it is alleged was well aware there was an alternative vaccine which had more clinical data available in relation to its safety and efficacy.
All the defendants deny the claims and deny liability. Among various pleas, they contend the Pandemrix vaccine was properly and validly authorised by the European Commission for use in all EU member states and was required to address the pandemic H1N1 2009 virus, as confirmed by the World Health Organisation, in 2009.
Ms Bennett was 16 years old when she was vaccinated with the Pandemrix vaccine in December 2009.
It is claimed she suffered a narcolepsy and cataplexy disorder.
Ms Bennett following vaccination it is claimed developed excessive daytime sleepiness, disruption to her night sleep and had episodes of sudden weakness which it is claimed was highly disruptive to her daily life.
She had to attend numerous doctors until in 2011 she was diagnosed with narcolepsy.
Her quality of life it is claimed has been seriously curtailed and she had also suffered significant mental distress, anxiety and worry arising from her condition.
She had always been a high achiever at school and it is claimed throughout 2010, she was observed by teachers to zone out in class and missed school and also had to shorten her class times.
Wanted to be responsible citizens
Aoife's father, Pat Bennett, said he and his wife wanted to be responsible citizens when they had their daughter vaccinated.
He did not expect "a life-long illness" after his teenage daughter got the Pandemrix vaccine in December 2009.
"If my daughter had been in Newry rather than Naas, she would be well now," he told the High Court. "This is the only time I am ashamed to be an Irish man."
He was referring to the fact that mass vaccination had stopped in Northern Ireland in December 2009 when Aoife was vaccinated in Co. Kildare.
Mr Bennett who works in the health services said he believed it was a civic responsibility to get the vaccine to protect his children, family and community.
"We wanted to be responsible citizens," he said.
He said he never expected that an incurable life-long illness could be a side effect of the vaccine.
He said he had read the information that was available at the time and had read about possible side effects. "I expected nausea or something, not an incurable life-long illness."
Counsel for the HSE said there was additional information available about "rare but serious side effects".
Mr Bennett said he would have taken this to mean anaphylaxis or a complication from a heart condition but not narcolepsy or cataplexy. He had never heard of the conditions before his daughter was diagnosed.
He said he did not have to use information phone lines advertised by the HSE because he had worked in the health system for 30 years and could pick up the phone to a number of professionals.
But he believed the Chief Medical Officer was the expert in this field and if Dr Tony Holohan said the vaccine was safe then it "was safe as far as I was concerned."
During cross examination Mr Bennett agreed there had been a series of newspaper articles about a controversy in Germany about the Pandemrix vaccine and that regular press conferences were held here to keep the public up to date about the pandemic.
He agreed that on December 4 there were newspaper articles about the virus peaking but the advice was to continue the vaccination programme because people were still getting sick. But he said the UK "was in treatment mode while Ireland continued to vaccinate."
It was put to him that it was still of significant value to continue to vaccinate and he replied, "That is what we were told."
He said a simple line on the information sheet given to parents that the vaccine had not been tested on his daughter's age group would have informed people more.
He did not agree with HSE senior counsel Maurice Collins that to do so would have misinformed people. Mr Collins said to simply say that would have excluded all the other information which led to the vaccine's approval.
He said he heard the Department of Health Chief medical officer on the radio talking about the vaccination programme.
"I would have no reason to doubt him. The message was that the vaccine was safe," Mr Bennett told Mr Justice Michael McGrath.
He added that he thought it would be better to get the vaccine than not.
He said he had got the swine flu vaccine himself, but he was given the other vaccine which was available.
Mr Bennett said his family were "like mushrooms in the dark" and discovery of information and documents before the case has "brought a lot of information out."
Pat Bennett was giving evidence on the eight day of the case before the High Court, which is expected to last for ten weeks.
Aoife Bennett was only 16 years old when she got the vaccine as part of a mass vaccination programme as the country braced itself for a threatened human swine flu pandemic 10 years ago.
All the defendants deny the claims and deny liability.
"It was the State, not some shop down the road"
Giving evidence in the case last week, Aoife's mother, Mary Bennett said she feels partly responsible for what has happened.
Mary Bennett told the High Court that she and her husband Pat took part in the decision that Aoife, who was 16 at the time, would receive the Pandemrix anti-swine flu vaccine. Her daughter was of an age where she could have given consent herself but the matter was treated as a family one, she said.
Mary Bennett said Aoife was one of a set of quadruplets and that prior to receiving the vaccine in December 2009, she was a fully healthy and athletic girl who saw sport as "the love of her life."
Because she advised her daughter to receive the vaccine, Mary Bennett said "in some ways, I feel responsible."
At the time of vaccination, Aoife was concerned about getting a sore arm in the context of an upcoming volleyball match.
She claims she developed narcolepsy and cataplexy disorder, which causes sudden collapses of muscle tone, because of the vaccine. The defendants are disputing the claims.
Mary Bennett told Jonathan Kilfeather SC, for Aoife Bennett, that if she knew then what she knew now – that the vaccine "had not been tested" on children of Aoife's age, that it contained a new ingredient that had never been used before, and that the pandemic that led to the vaccination campaign was "nearly over" in Ireland by December 2009 – she would not have advised her daughter to get vaccinated.
Prior to the vaccination, she said Aoife was often first up in the house but within the weeks after she was having trouble getting out of bed.
In April 2010, she said Aoife began having episodes of sudden collapse, with the first occurring that month in the shower and leading to her breaking a tooth. She was also prone to suddenly falling asleep.
Mary Bennett said they visited a series of medical practitioners with her daughter, whom it was suggested might have psychiatric or psychological problems.
She said one doctor told Aoife to "get out of that wheelchair, there's nothing wrong with you". Aoife was prescribed an anti-depressant, but she was "a very determined girl" and insisted she was not depressed and that "some sort of virus" was behind what was happening to her.
Mary Bennett said she saw an article in a newspaper in March 2011 about other vaccine recipients having similar symptoms. This led to the condition finally being diagnosed by a sleep disorder specialist, Dr Caitriona Crowe.
Responding to Maurice Collins SC, for the Minister for Health and the HSE, Mary Bennett said she and her family had taken the State's advice about the vaccine.
"It was the State, not some shop down the road," she said.
Mr Collins put it to the witness that there was extensive work behind the decision to authorise the vaccine and that there was lots of information about the vaccine available on public websites.
"I'm just a parent who got a letter," Mary Bennett said. "I wouldn't be in court today if my daughter hadn't gotten narcolepsy from the vaccine."
Mr Collins said the information leaflet her family had been given said there could be serious side effects, but they were very rare.
"Narcolepsy is a long-lasting and incurable condition. It is not a side effect," Mary Bennett told the court.
Test case for as many as 100 other legal actions
Aoife Bennett told the court that she got the vaccine because she believed it was her responsibility to do so. But she would not have consented to having the vaccine if she had known in 2009 what she knows now.
She said the state knew serious adverse reactions were happening by the time she was vaccinated, but she claimed so much money had been spent on the vaccine, that the state wanted to continue to use it.
It is the first case over an alleged link between the vaccine and narcolepsy and it is regarded as a test case for as many as 100 other legal actions.
The now 26-year-old, gave her evidence from a special chair beside the witness box and took a number of breaks during the afternoon.
She described how as a 16-year-old, she loved school. She said schoolwork came quite naturally to her and she played sports including basketball and volleyball, most days. She also ran for the school and a local running club.
In September 2009, she said there was an awareness of swine flu and they were reminded in school to use hand sanitisers and to take other precautions to avoid catching it and passing it on to other people.
When she found out there was going to be a vaccination programme in the school in December that year, she brought home a letter, a fact sheet and a consent form. She discussed it at home and she and her parents took a collective decision that the right thing to do was to get the vaccine.
She said she was aware there could be short-term side effects such as swelling or soreness in her arm and was concerned because she had a volleyball match a few days later.
At the vaccination, she said she went to read a brochure she had not previously seen, but was told by a nurse that she didn't need to read it as all the information was already on the fact sheet.
She said a nurse told her she knew her father, who worked in the HSE, and there was nothing to worry about.
Within a few weeks of being vaccinated she said, she began suffering from waves of tiredness and on Christmas day was absolutely exhausted.
She said she had never experienced this tiredness before and spent a lot of time in bed. When she went back to school in January she tried to continue as normal, but would fall asleep during after-school study.
She began to suffer strange sensations in her arms and legs and she began to fall over.
She was sent to a neurologist who told her symptoms were psychiatric or psychological and she was put on antidepressants. But she said she stopped going to psychiatric appointments and discontinued the medication as she knew it was not the right advice.
She tried to start 6th year but was falling asleep and having cataplectic attacks during school and eventually had to go back to fifth year.
She was diagnosed with narcolepsy in April 2011 after her mother read a newspaper article and she then had a sleep test done in hospital.
Ms Bennett told her senior counsel, Jonathan Kilfeather, that if she had known there was no "stringent testing" of the vaccine, that it had not been tested on 10-17 year olds and that the pandemic was much milder than first thought, she would not have got the vaccine.
She said a friend had swine flu earlier in 2009, but recovered and did not have to have the vaccine. She broke down as she told the court she had a strong immune system and believed she would have also have been perfectly well like her friend, but she thought it was her responsibility to get the vaccine so she wouldn't pass it to others .
If she had known of serious side effects, she said she wouldn't have put herself at risk and would have taken a chance on getting the flu.
Under cross-examination by lawyers for the Minister and the HSE, Ms Bennett said that by the time she got the vaccine, a lot more information was available to the state. She said it was known that serious adverse reactions were happening, but she claimed the state had spent so much money on the vaccine it wanted to continue to use it.
Asked by Senior Counsel, Maurice Collins if she remembered reading on the fact sheet about the possibility of rare, serious side effects and severe allergic reactions, she said she remembered discussing the vaccine with her mother, who also discussed it with her father.
She said they were reassured by what they heard from the state that it was safe, and she said she was reassured too.
All the defendants deny the claims and deny liability.
The Minister for Health and the HSE, who are defendants, have former attorney general Paul Gallagher SC and Maurice Collins SC (who is soon to become a judge of the Court of Appeal) on their team, as well as Brian Kennedy SC and juniors Séamus Breen and Caren Geoghegan, instructed by Hayes solicitors. The same law firm is instructing the legal team representing the (indemnified) vaccine manufacturer.
GSK's barristers are Eoin McCullough SC, Douglas Clarke SC and the juniors David Boughton and Emile Burke-Murphy.
The fourth and final defendant is the Health Products Regulatory Authority, which has responsibility for the monitoring of medicines. Its team comprises Rossa Fanning SC, Margaret Gray SC, and Conor Quinn BL, instructed by Eugene F Collins solicitors.
The case continues before Mr Justice Michael McGrath. It will resume on Tuesday next, October 29.
This report is a composite of court reporting carried since the opening of the case by the Irish Independent, The Irish Examiner, RTE News and the Irish Times.
SEE ALSO – Laois EuroMillions players urged to check tickets as a lucky winner scoops up €400,000 prize in last nights draw